North Baths fun day is a splash hit with Wick swimmers of all ages
---
Published: 11:31, 04 July 2021
| Updated: 11:43, 04 July 2021
---
Easier access to your trusted, local news. Subscribe to a digital package and support local news publishing.
---
---
Wickers of all ages turned out in warm sunshine at the weekend to celebrate the revival of swimming at the North Baths.
The historic open-air pool on the north side of Wick Bay has been given a new lease of life by the Friends of the North Baths, leading to the formation of a group called KW1 Kool Water Sw1mmers.
The pool was cleaned out and whitewashed recently thanks to local businesses and a willing band of volunteers. Friends of the North Baths are trying to raise at least £15,000 for further improvements.
For some, Saturday's fun day was a chance to try a new activity following the post-lockdown upsurge of interest in open-water swimming.
For others it was a throwback to years gone by, bringing back memories of previous generations who swam at the North Baths before it fell into disrepair. One man who was present reminisced about swimming in both the North Baths and the Trinkie, on the other side of the bay, more than 70 years ago.
A centrepiece of the event saw 18 intrepid swimmers making their way across the bay, with safety boats standing by. This was followed by a competition for young members of Wick Amateur Swimming Club which was won by Staxigoe Seals, with local swimming stalwart Joan Manson handing over medals and a trophy.
Gallery1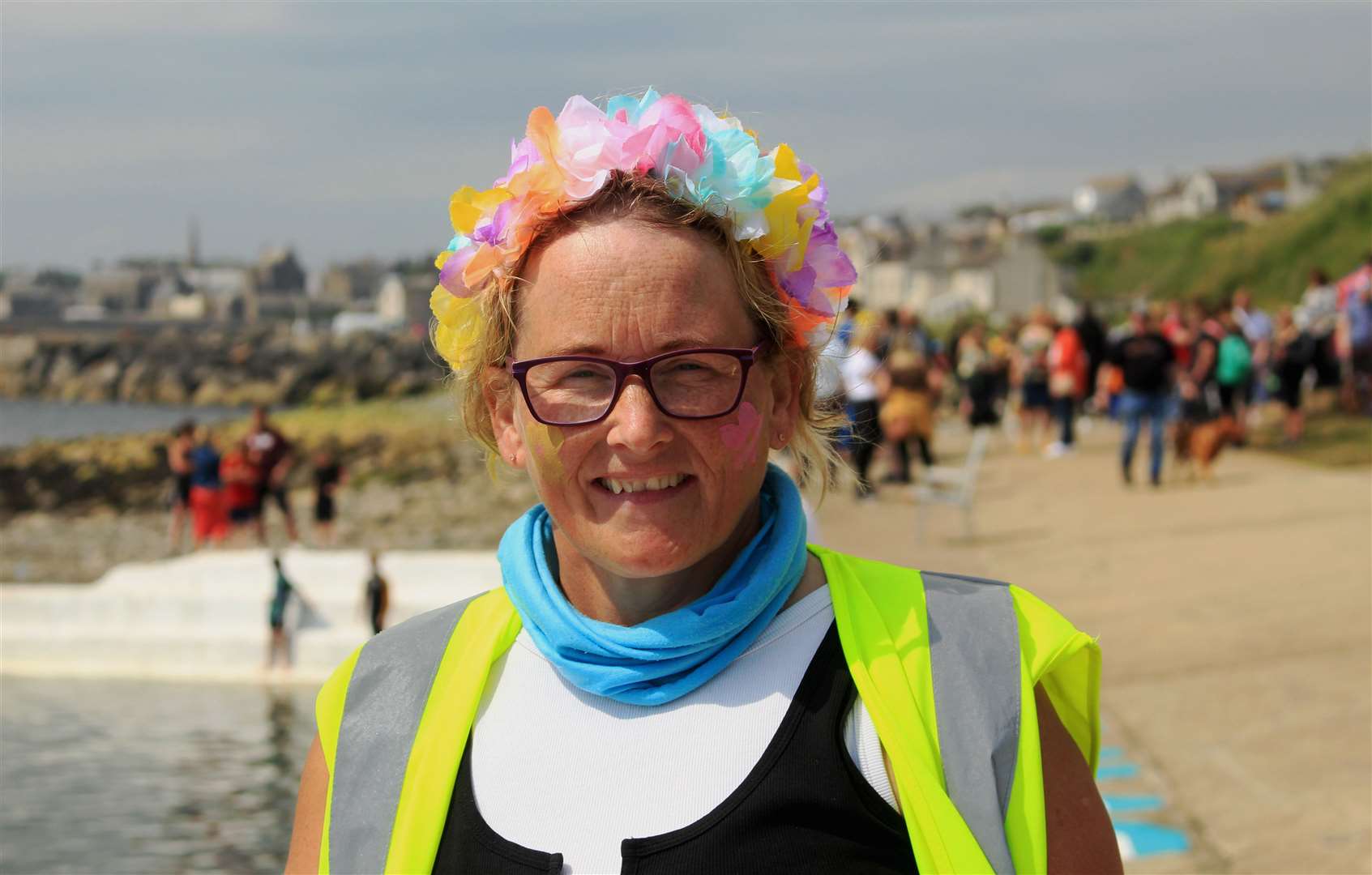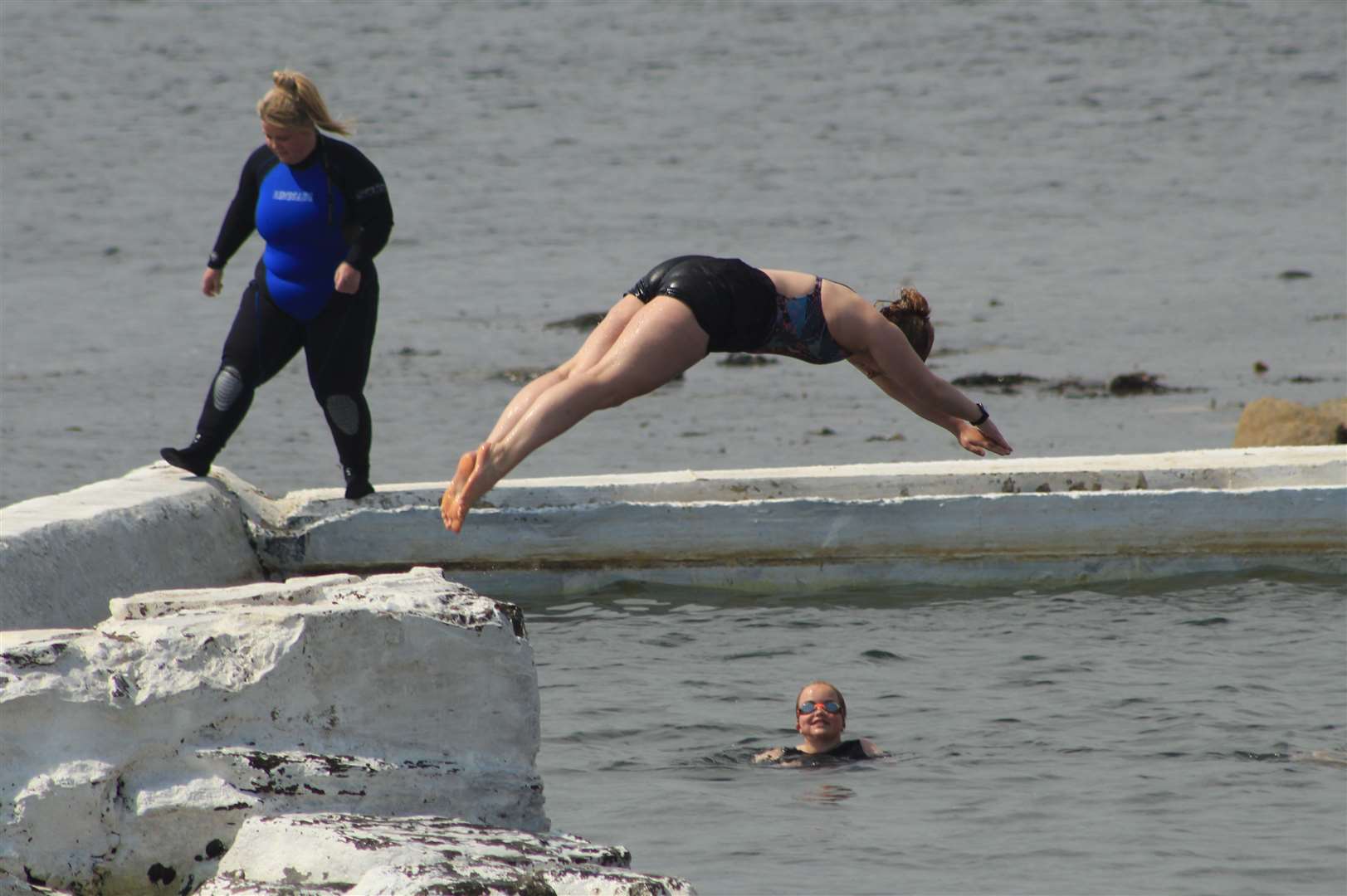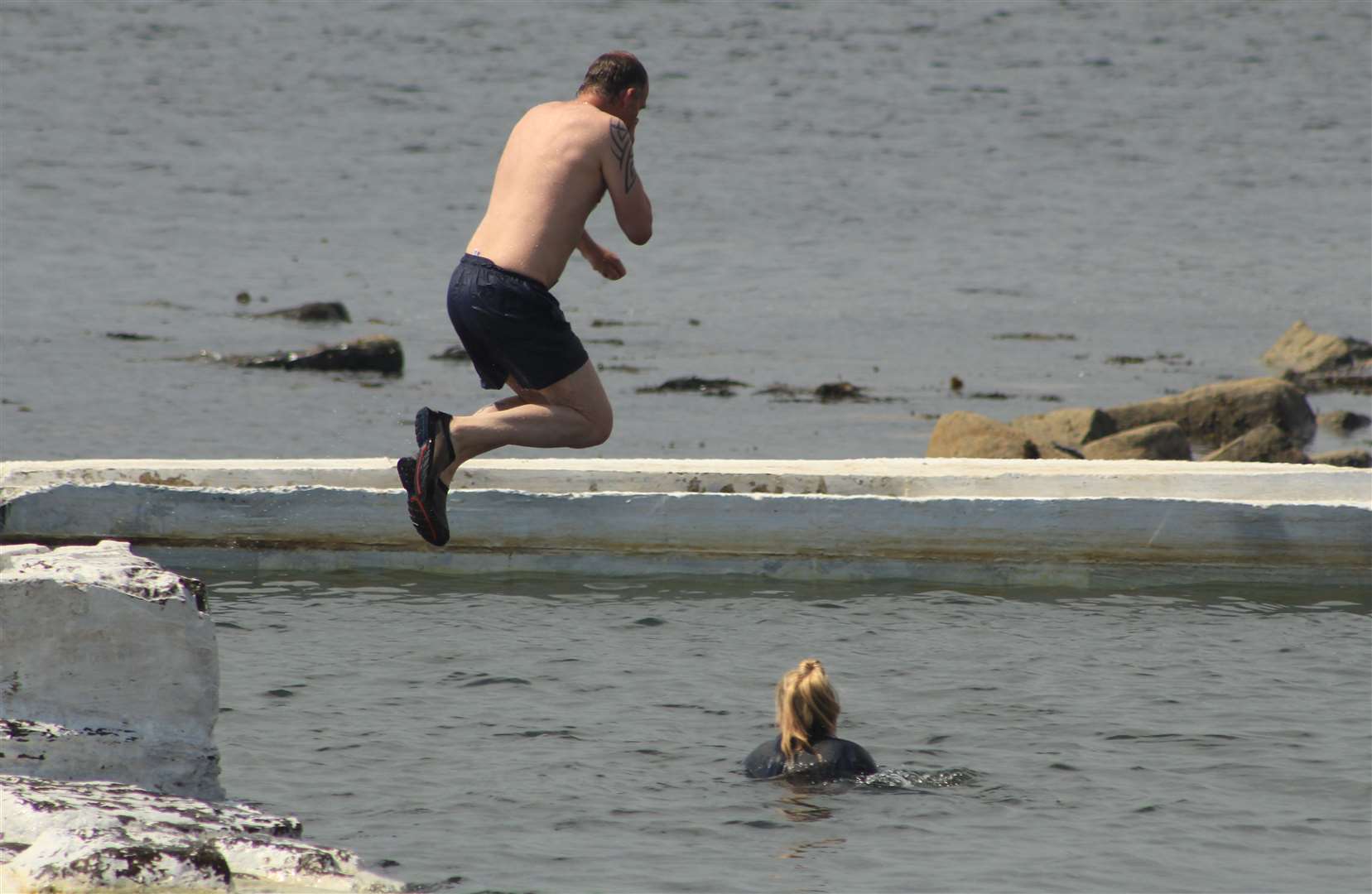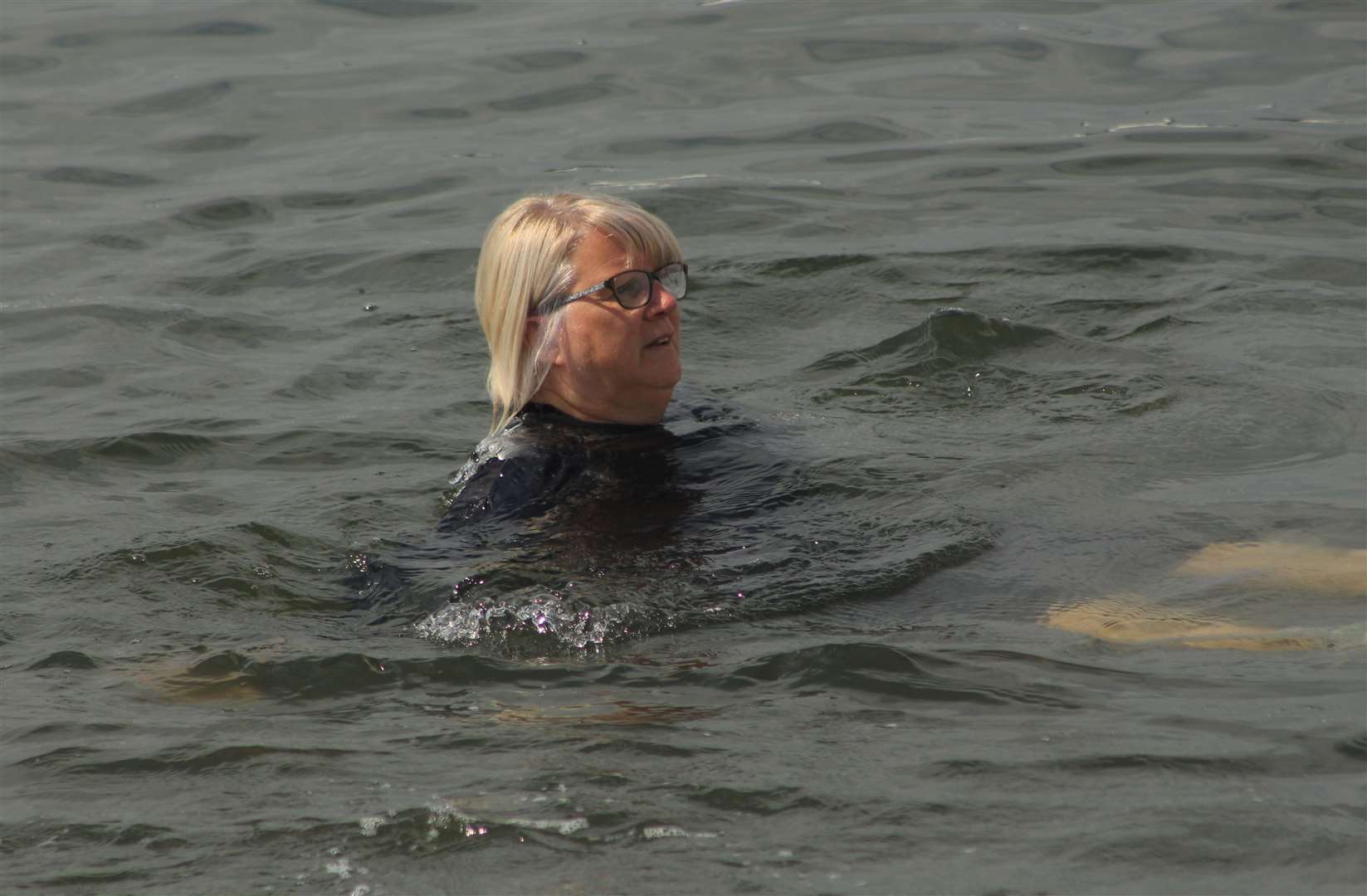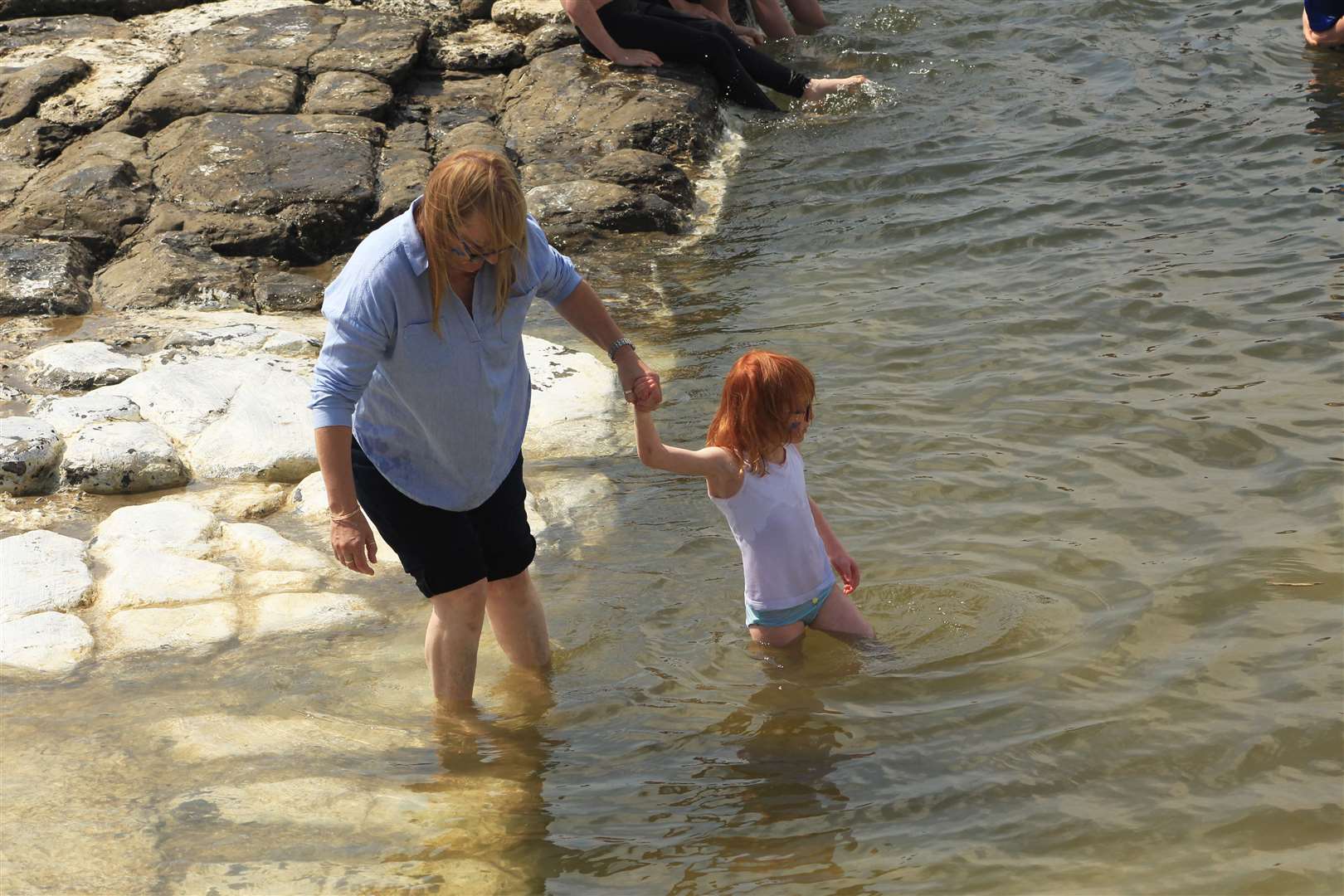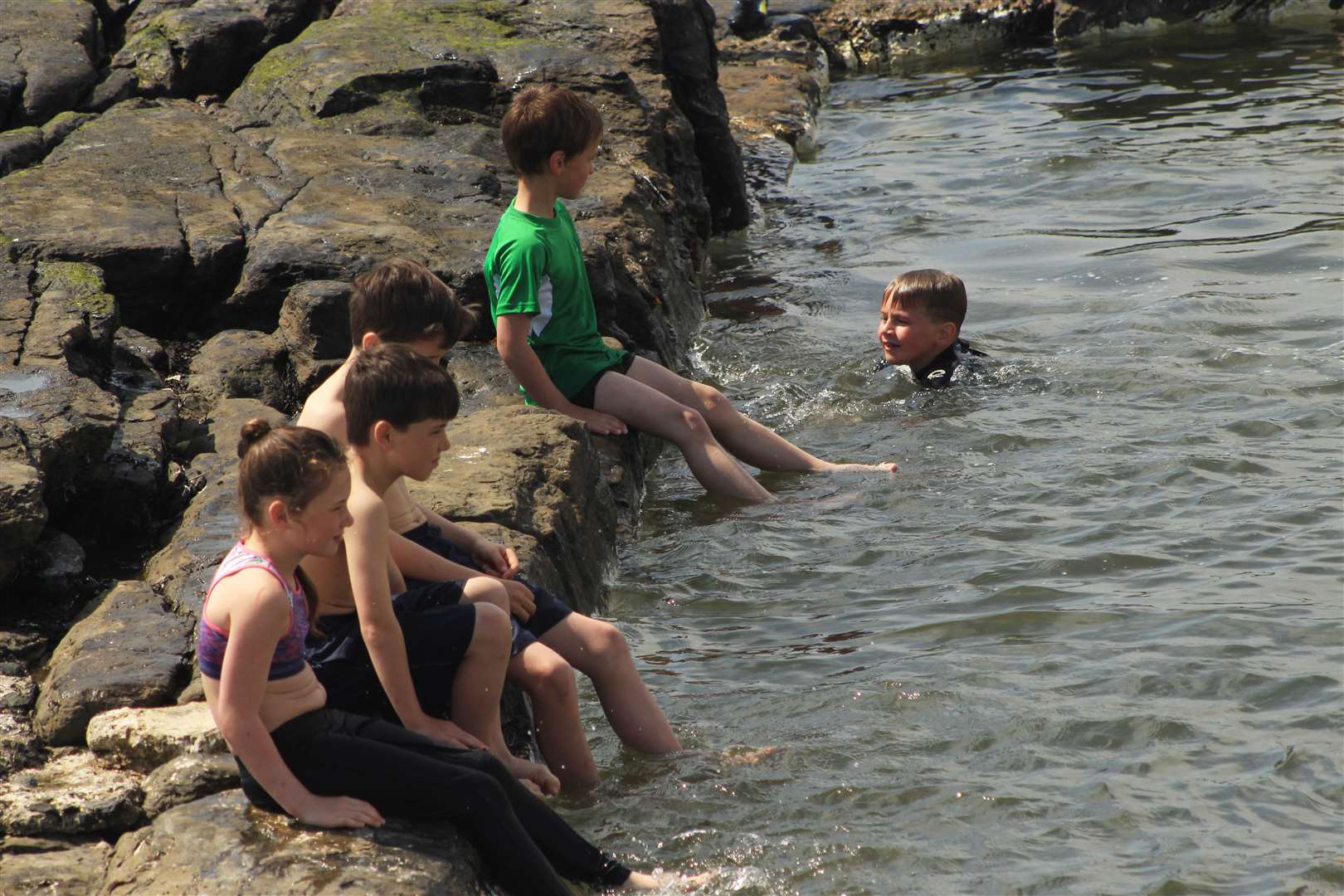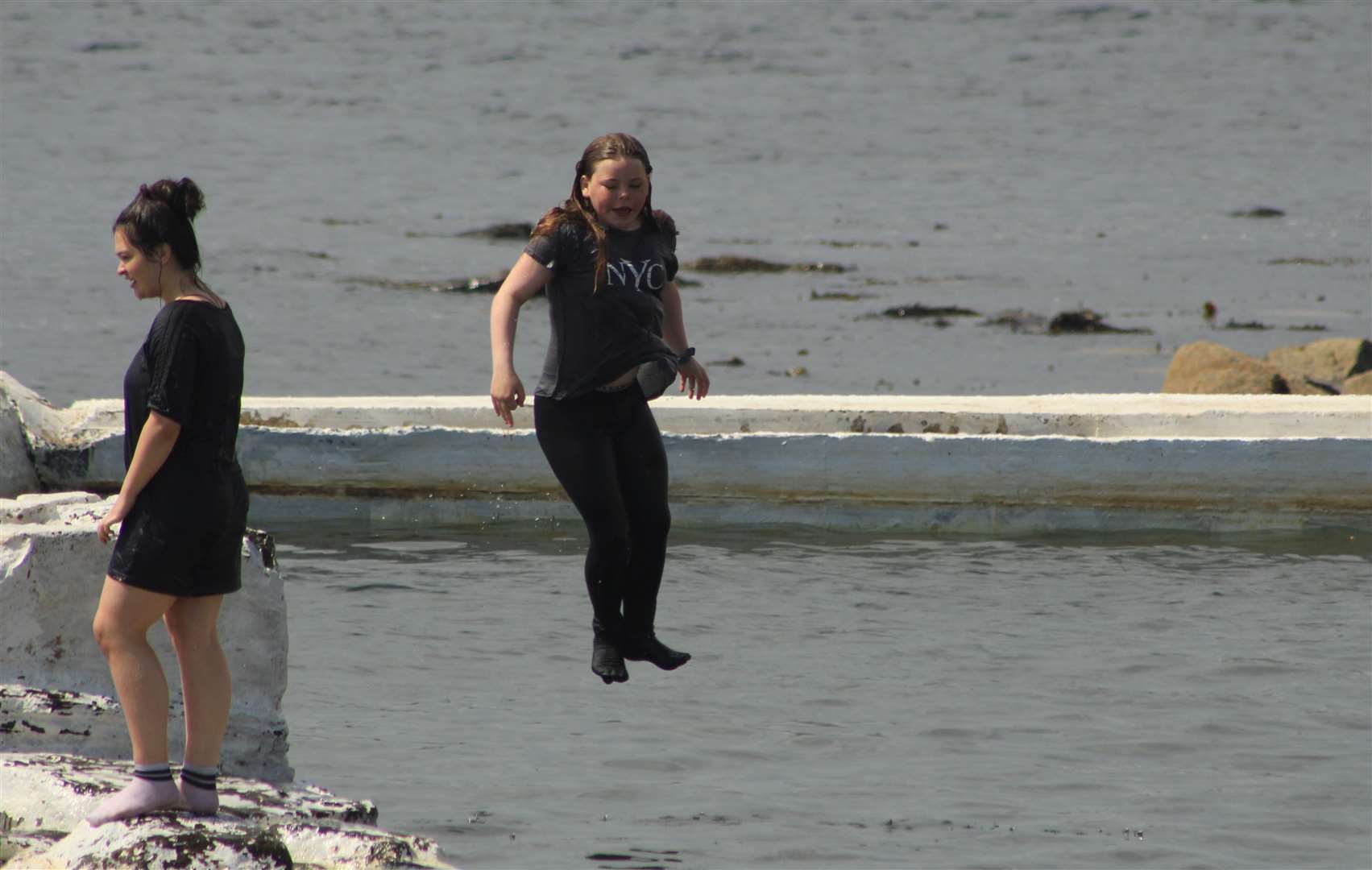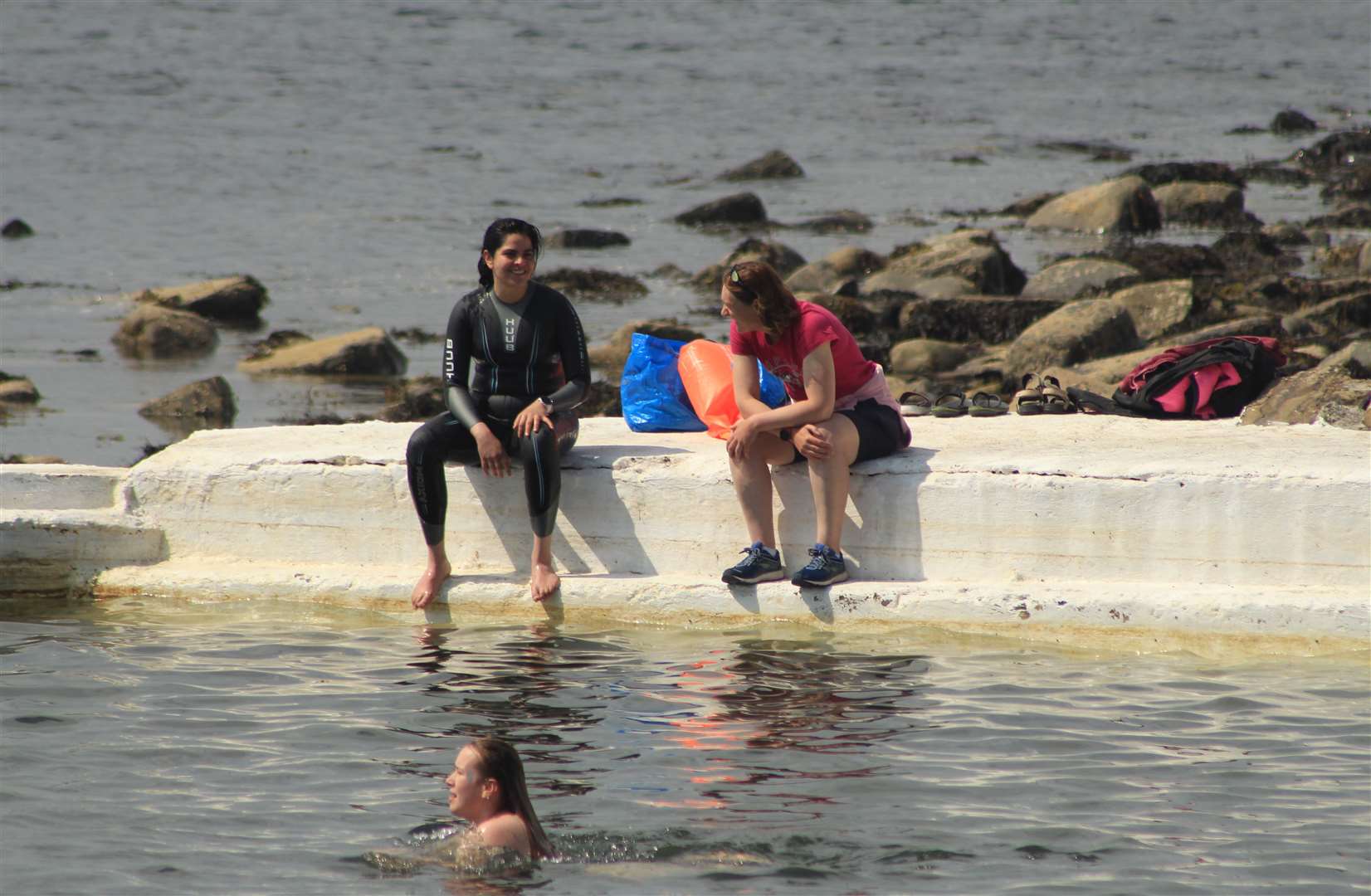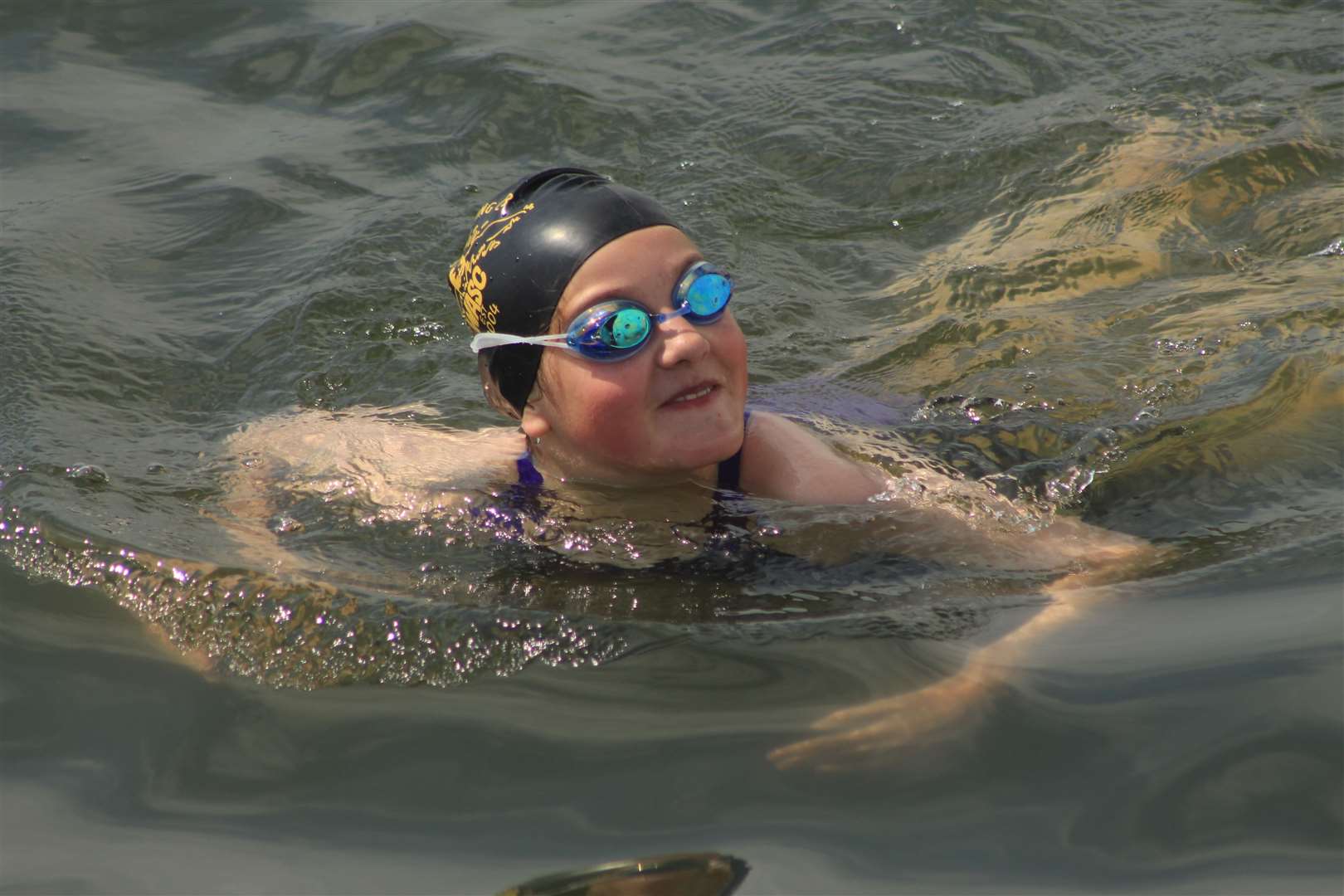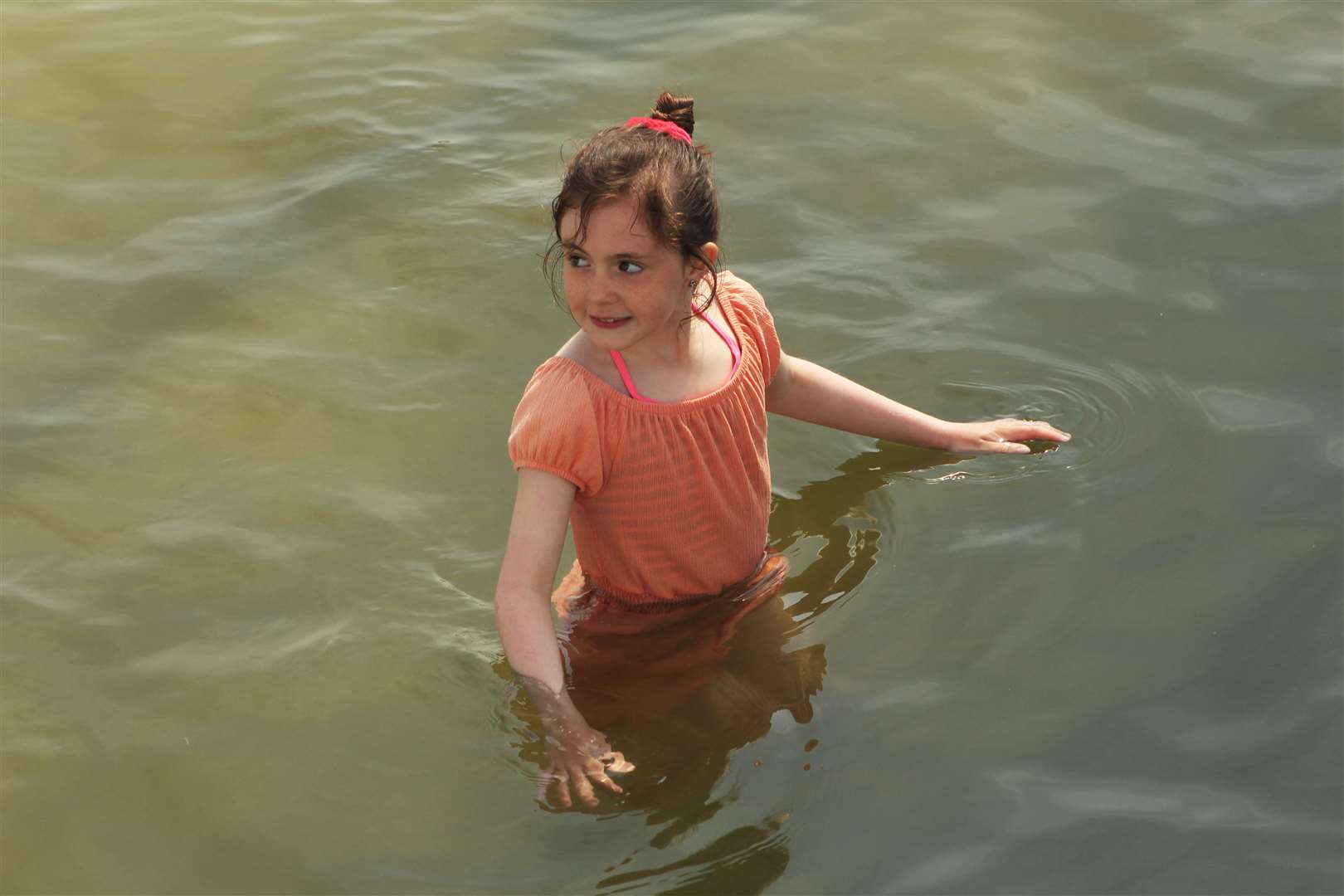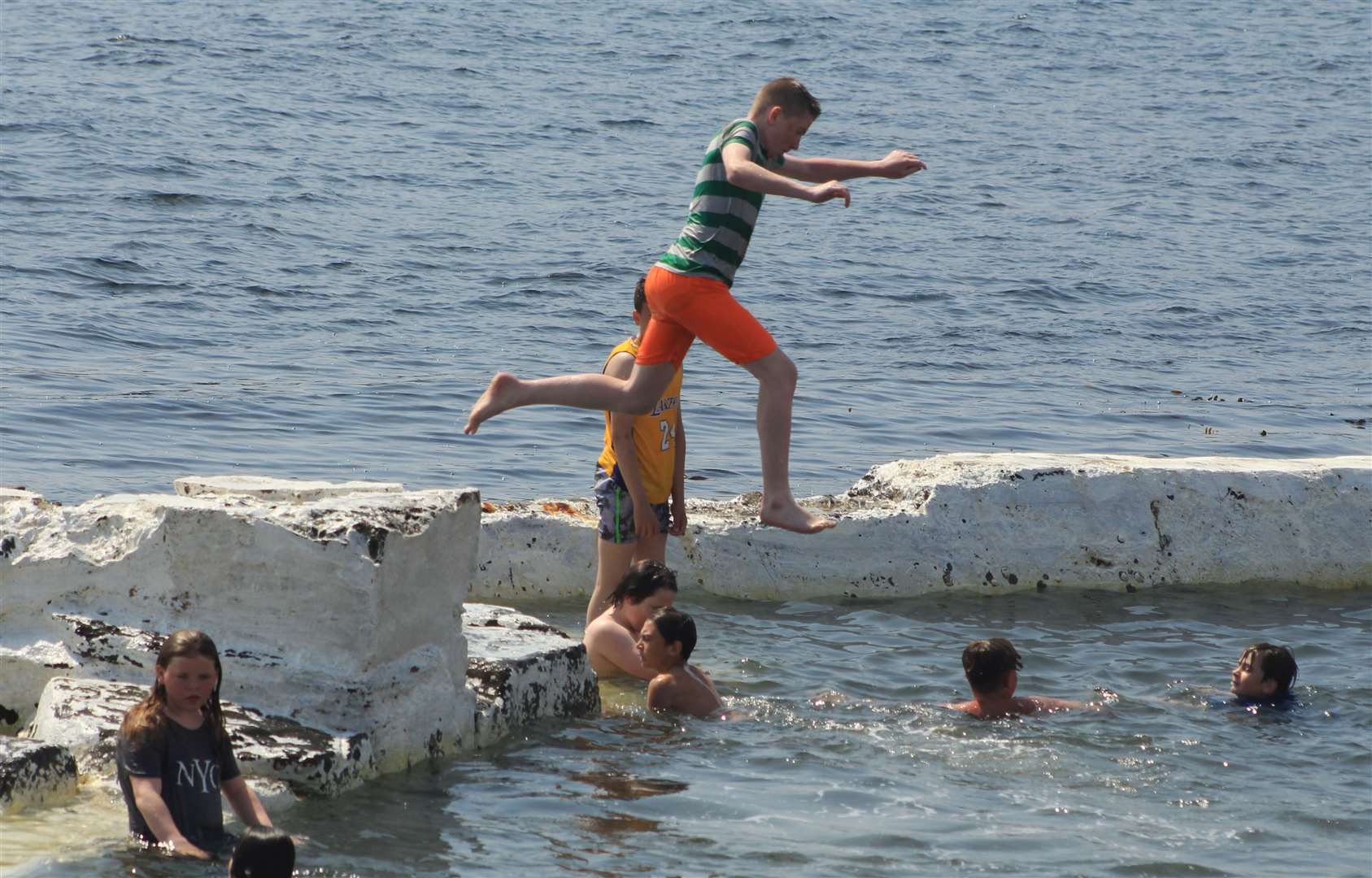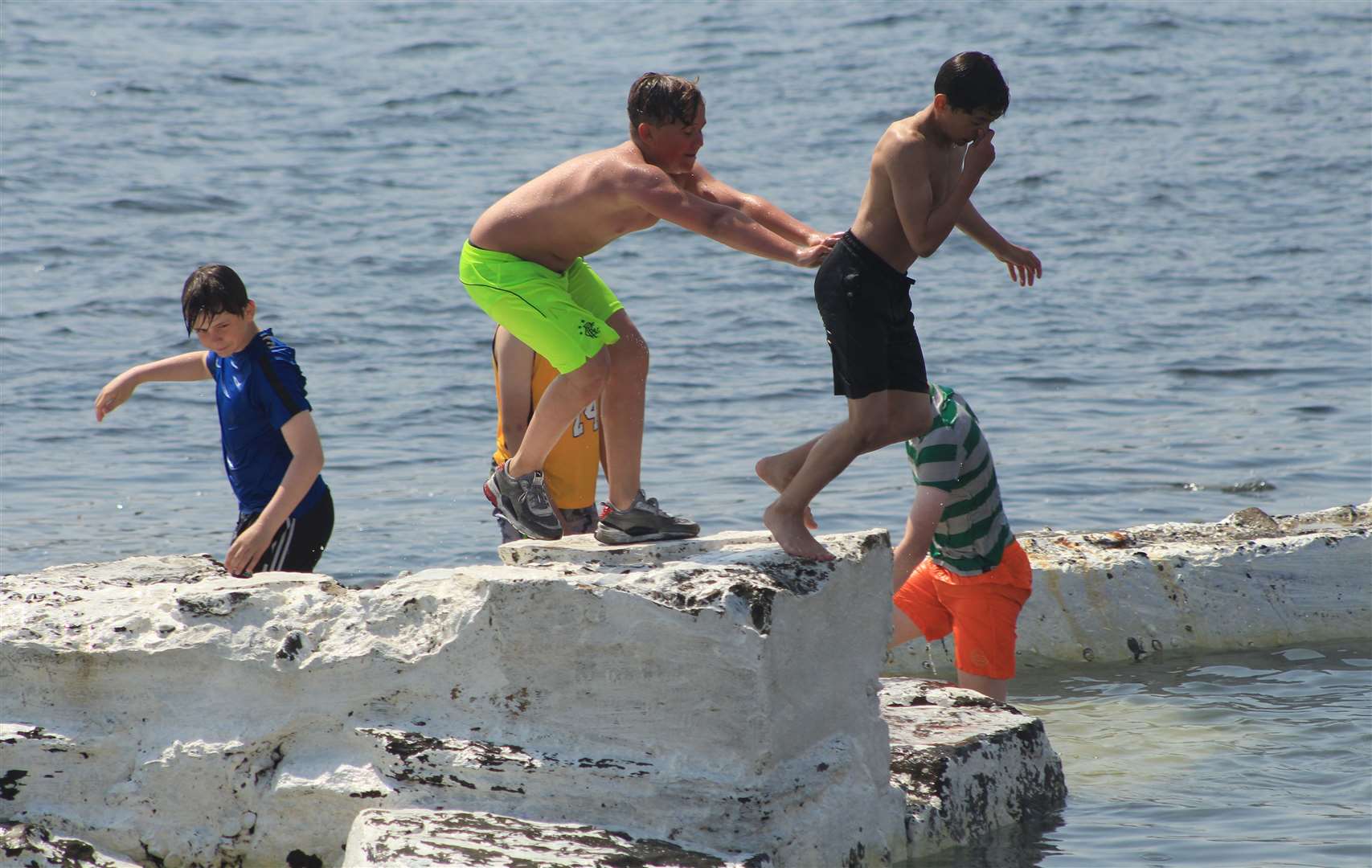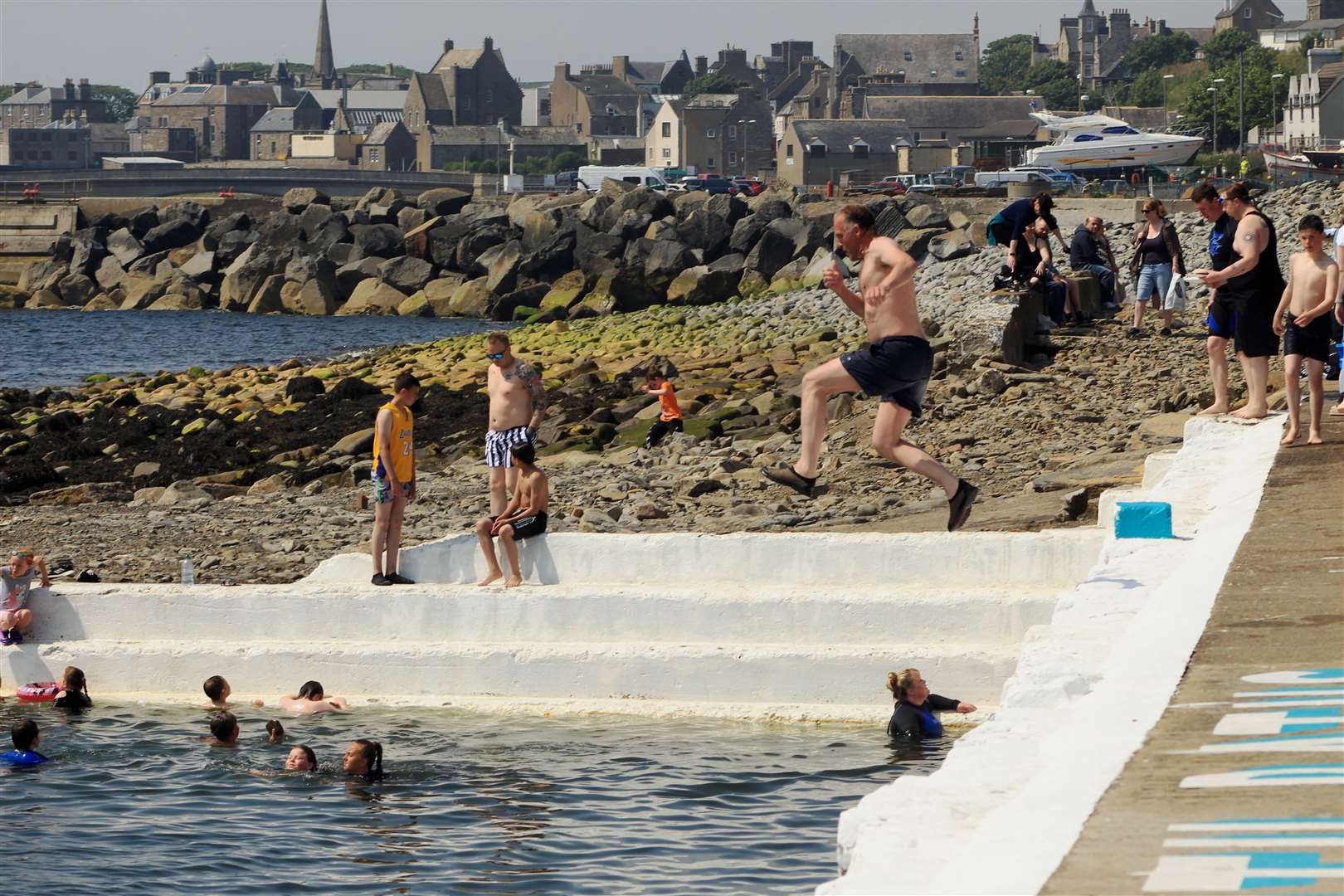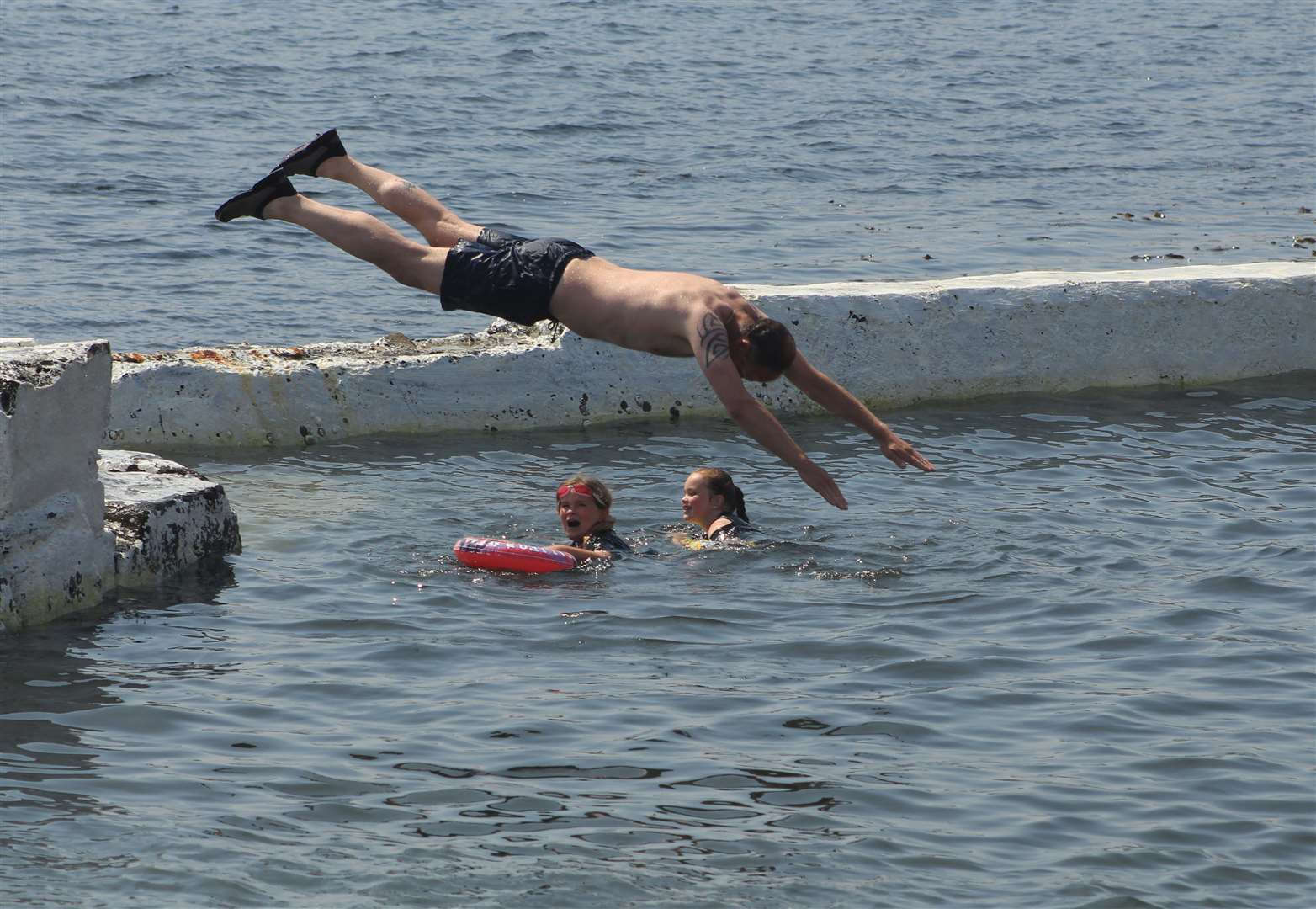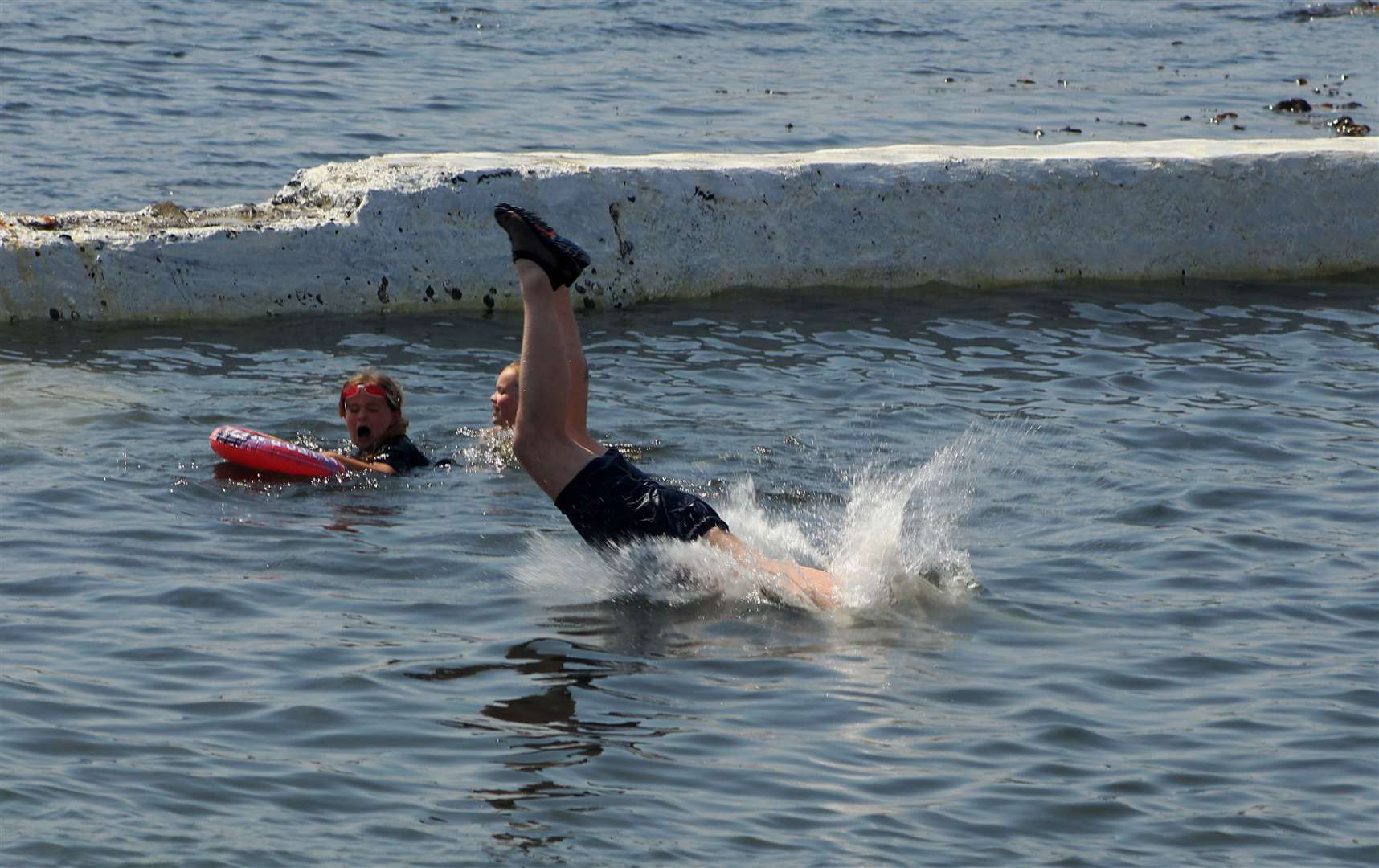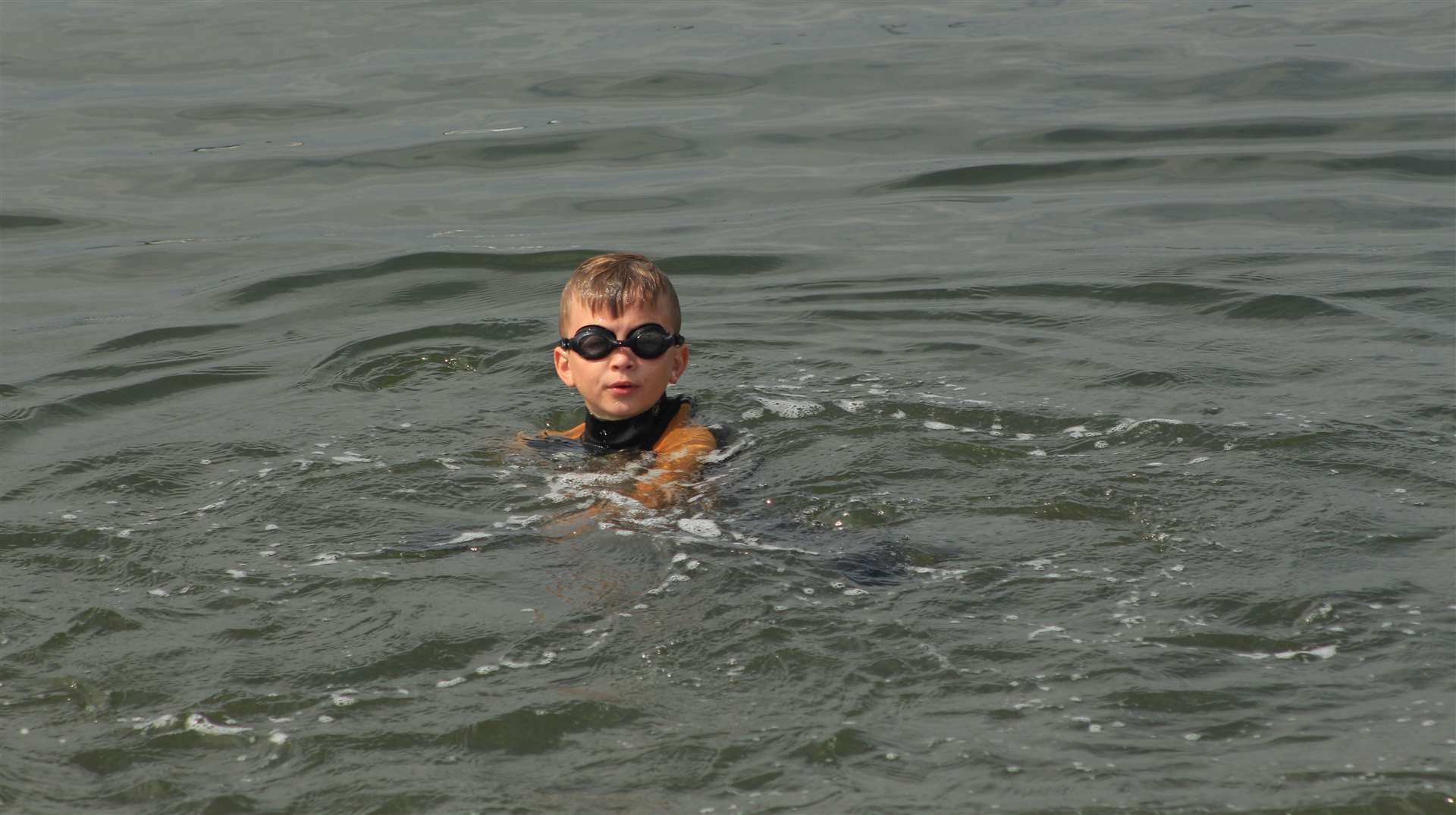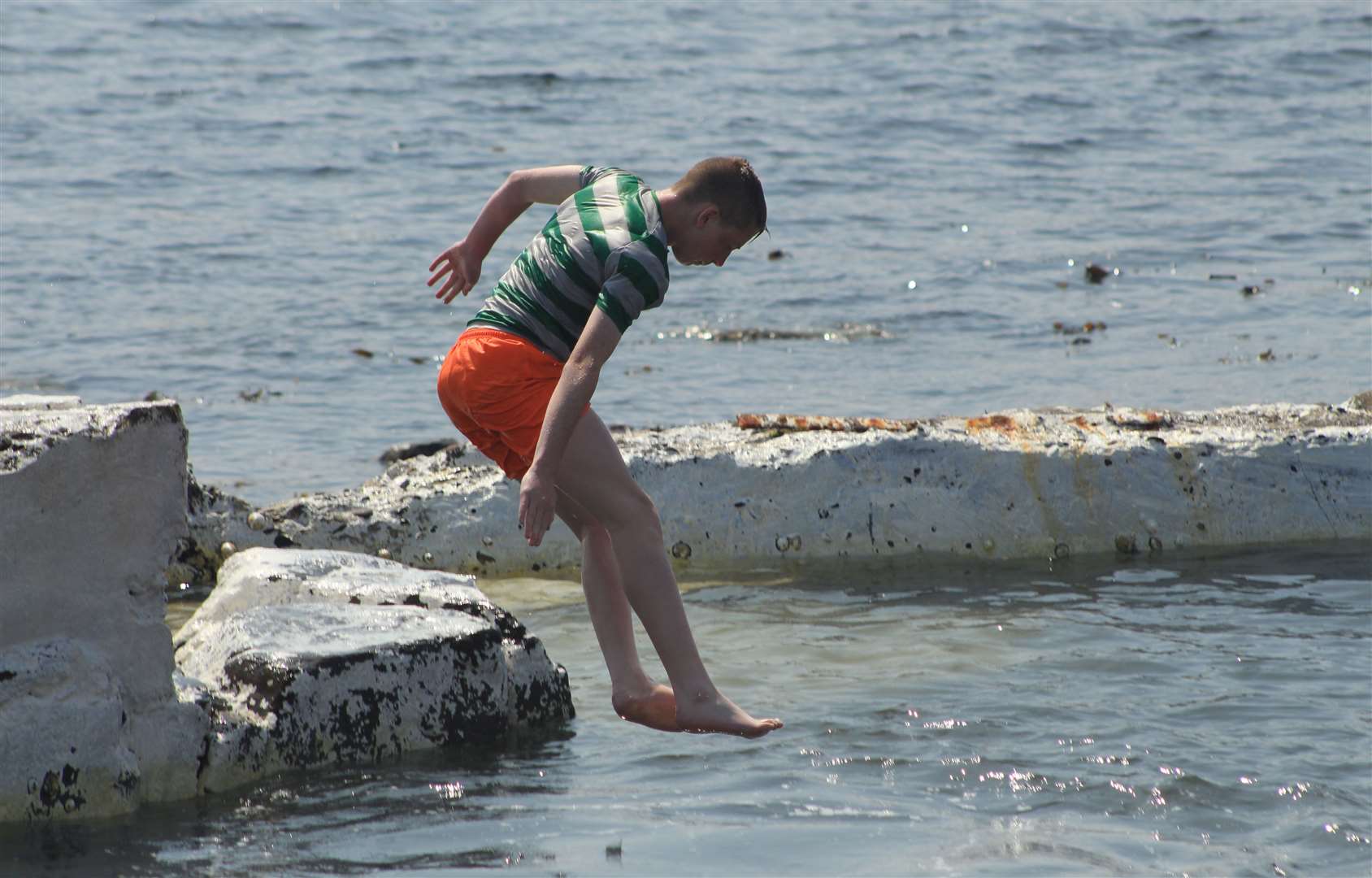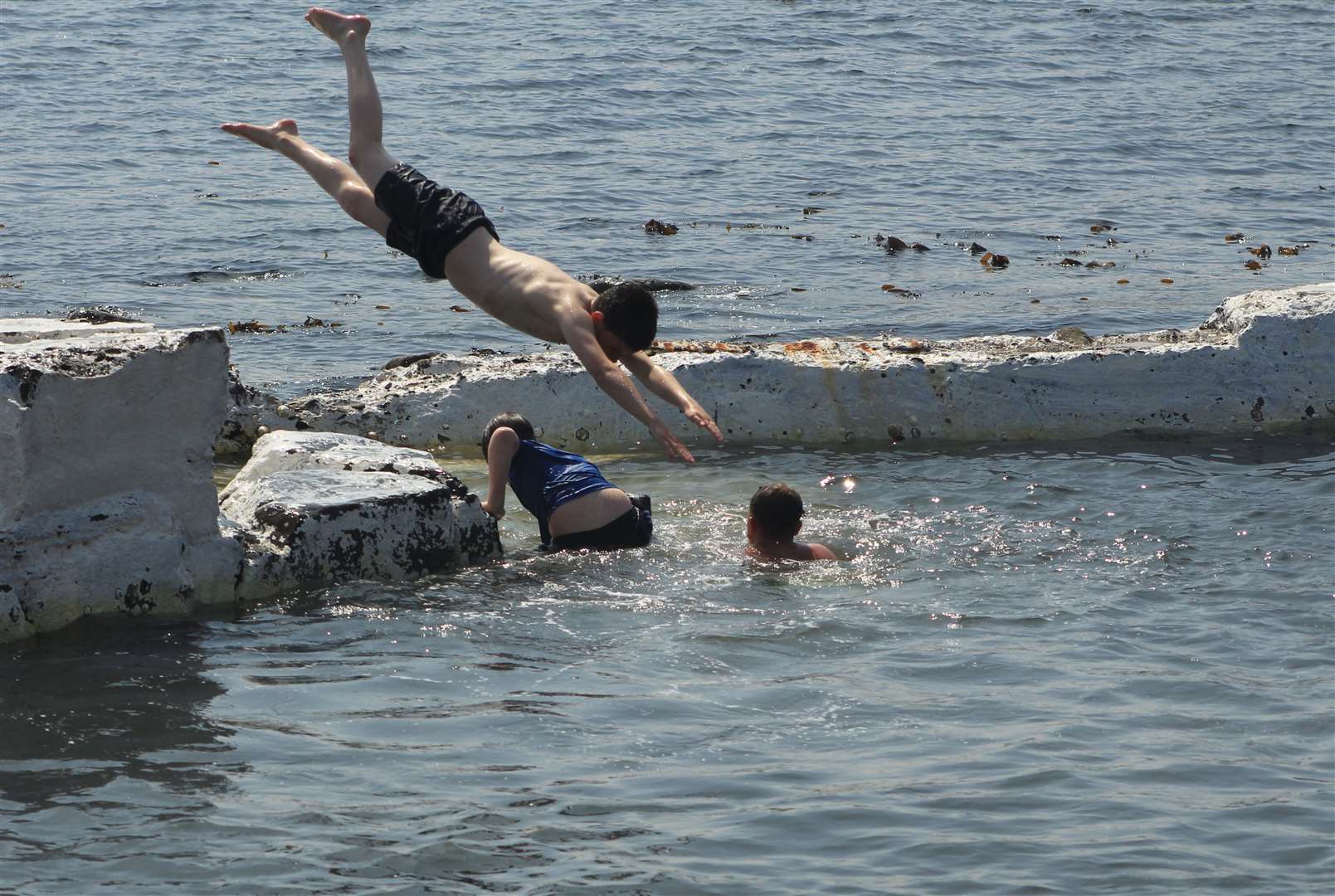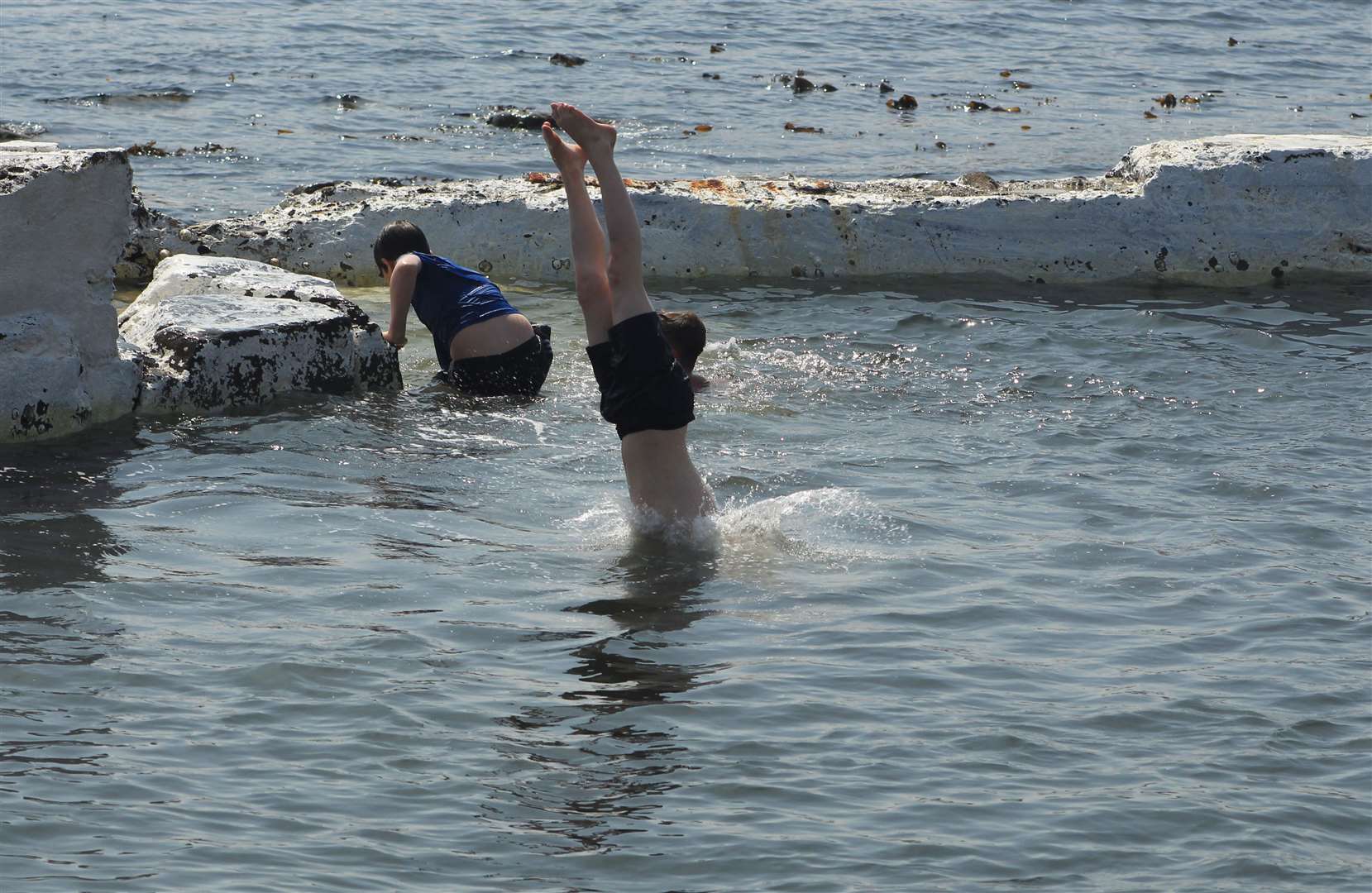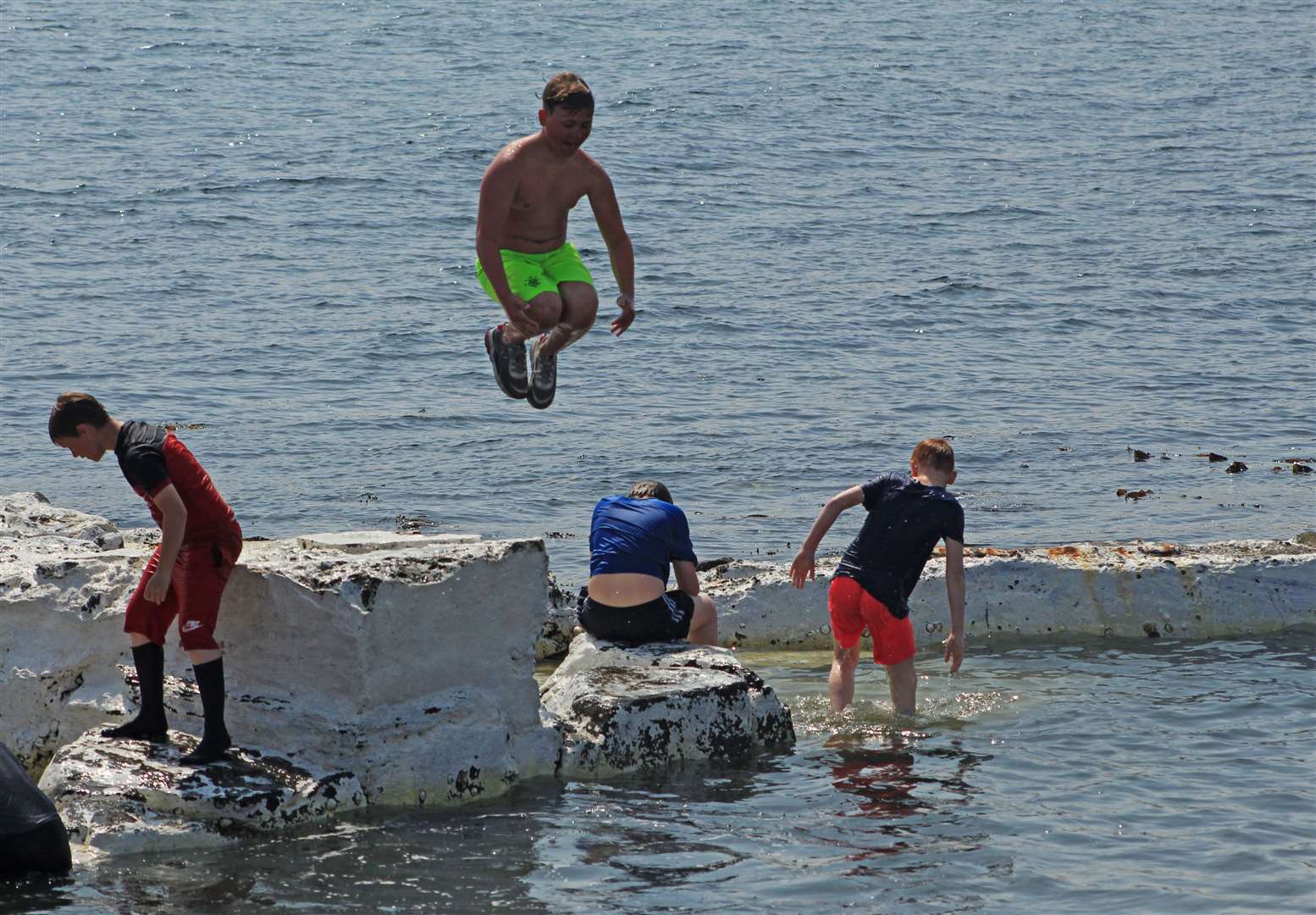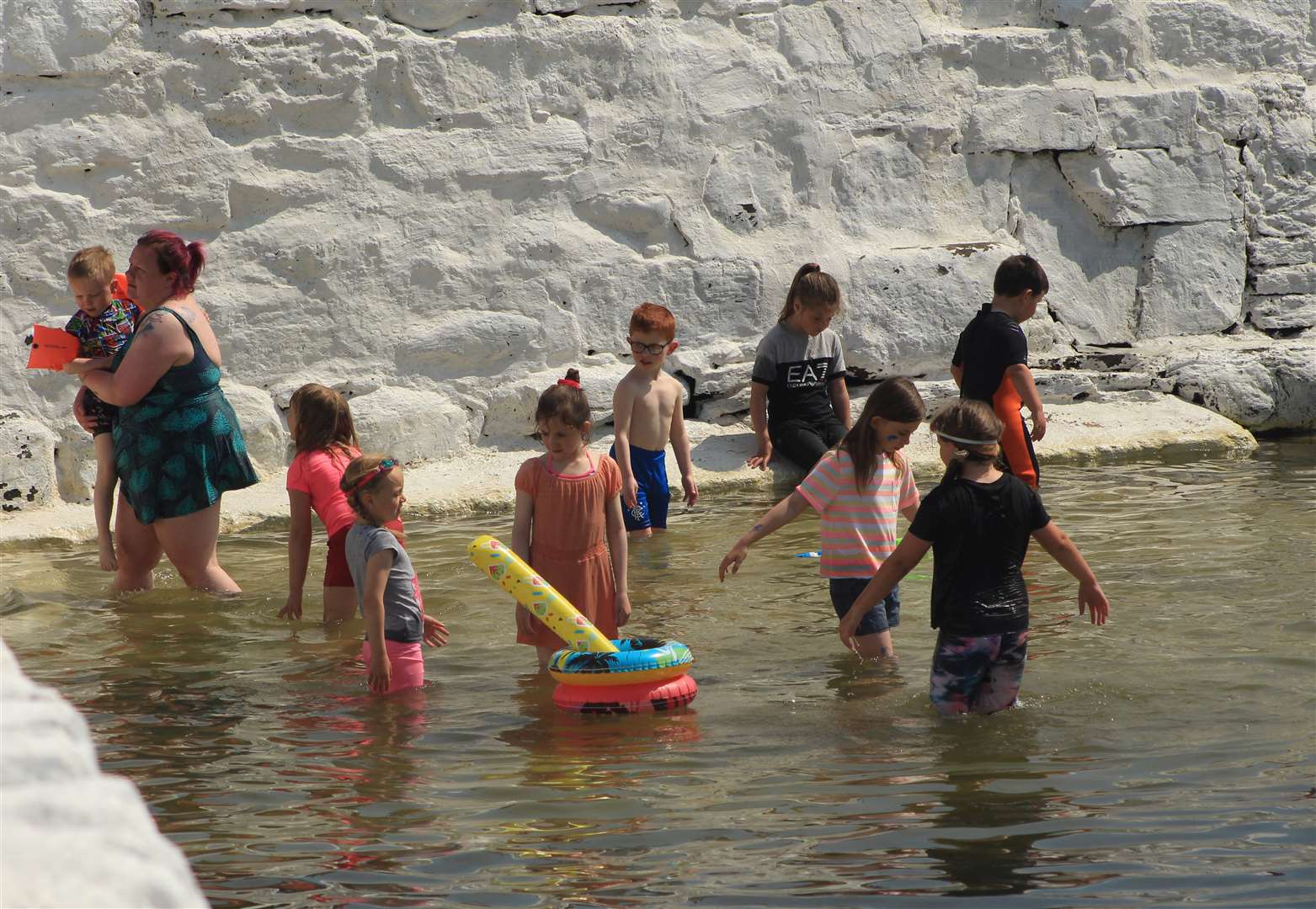 Patty Coghill, chairperson of the Friends of the North Baths committee, was delighted with the success of the event which was blessed with ideal weather.
"It's just great, and it's lovely to see all the bairns enjoying themselves," Patty said. "It has been such a miserable year, people are really just loving it because of that.
"Had this been two years ago, would the interest have been the same? Who knows?"
Patty has been swimming regularly in the North Baths since February.
"I was thinking 'the place is dire, we need to fix this up'," she said.
"It had been lying out of action for a long time. It was a storm in 2012 that did all the damage.
"The work that has been done has just given us time to raise the money. We're looking at £15,000, probably more."
She says open-water swimming brings all sorts of benefits.
"The shock of cold water just seems to bring you alive," Patty said.
"I was exhausted on Friday, just with pulling everything together. It was pretty dreich on Friday night, and it was cold, and we went out to Staxigoe for a swim, and you know what? It felt great afterwards.
Gallery1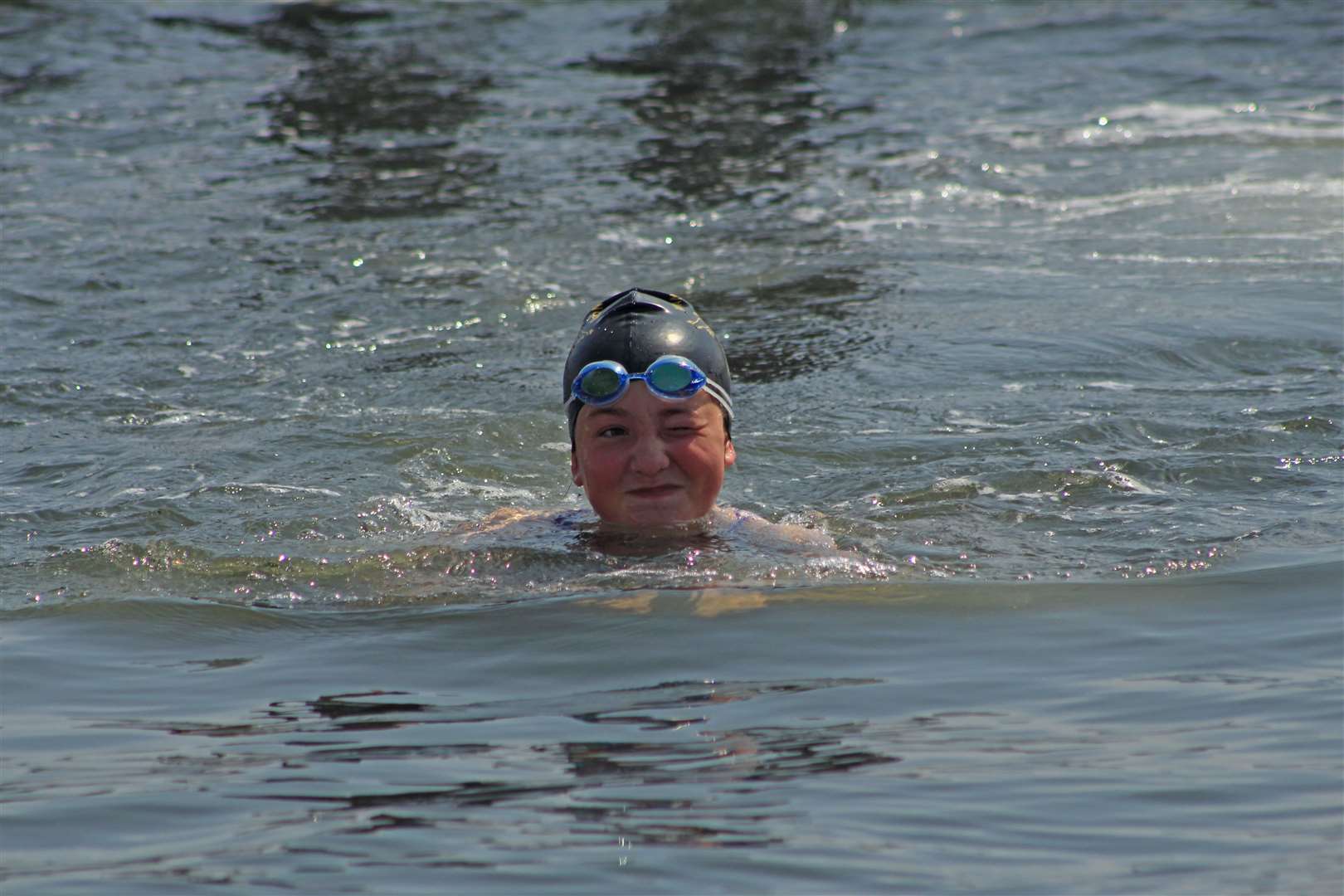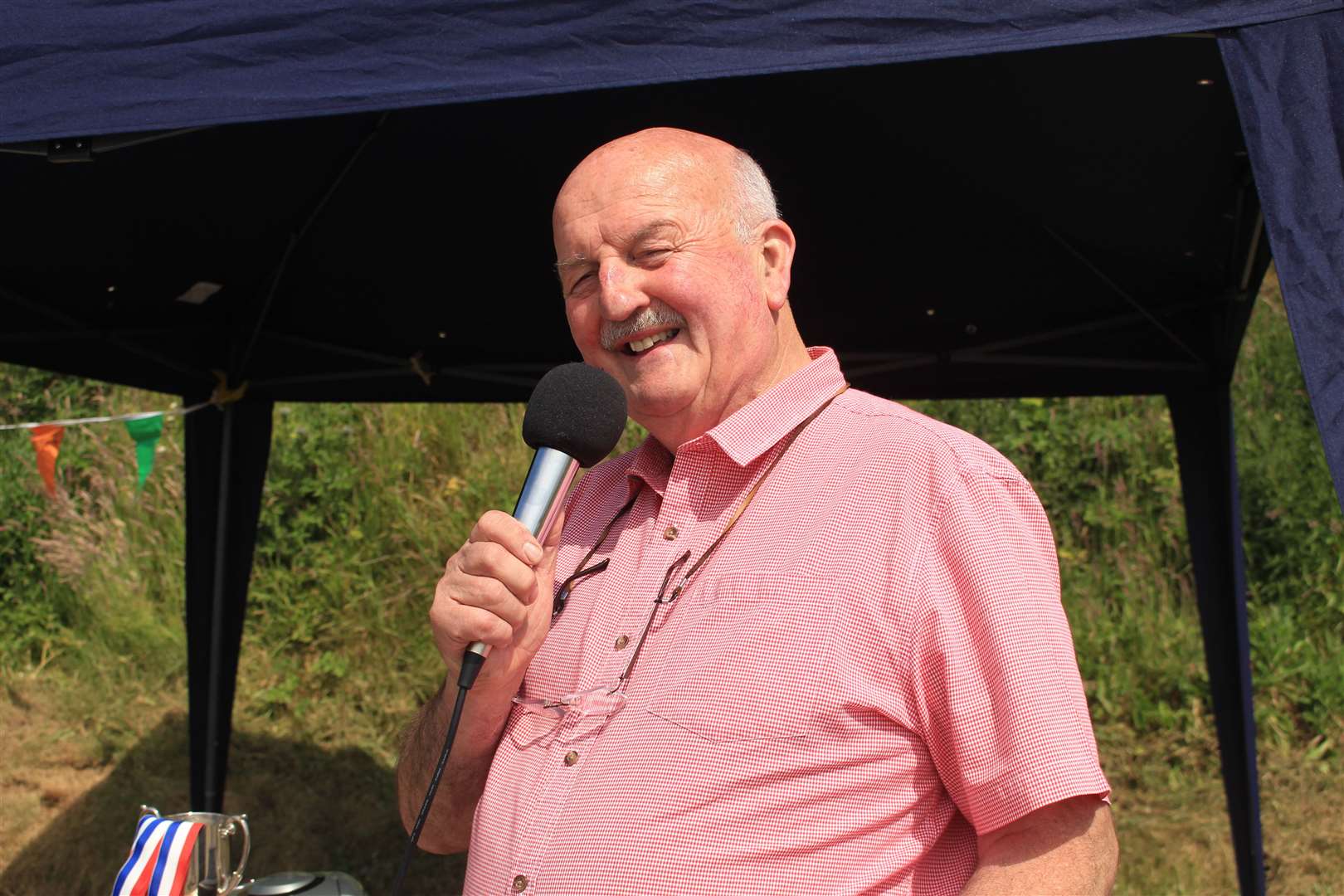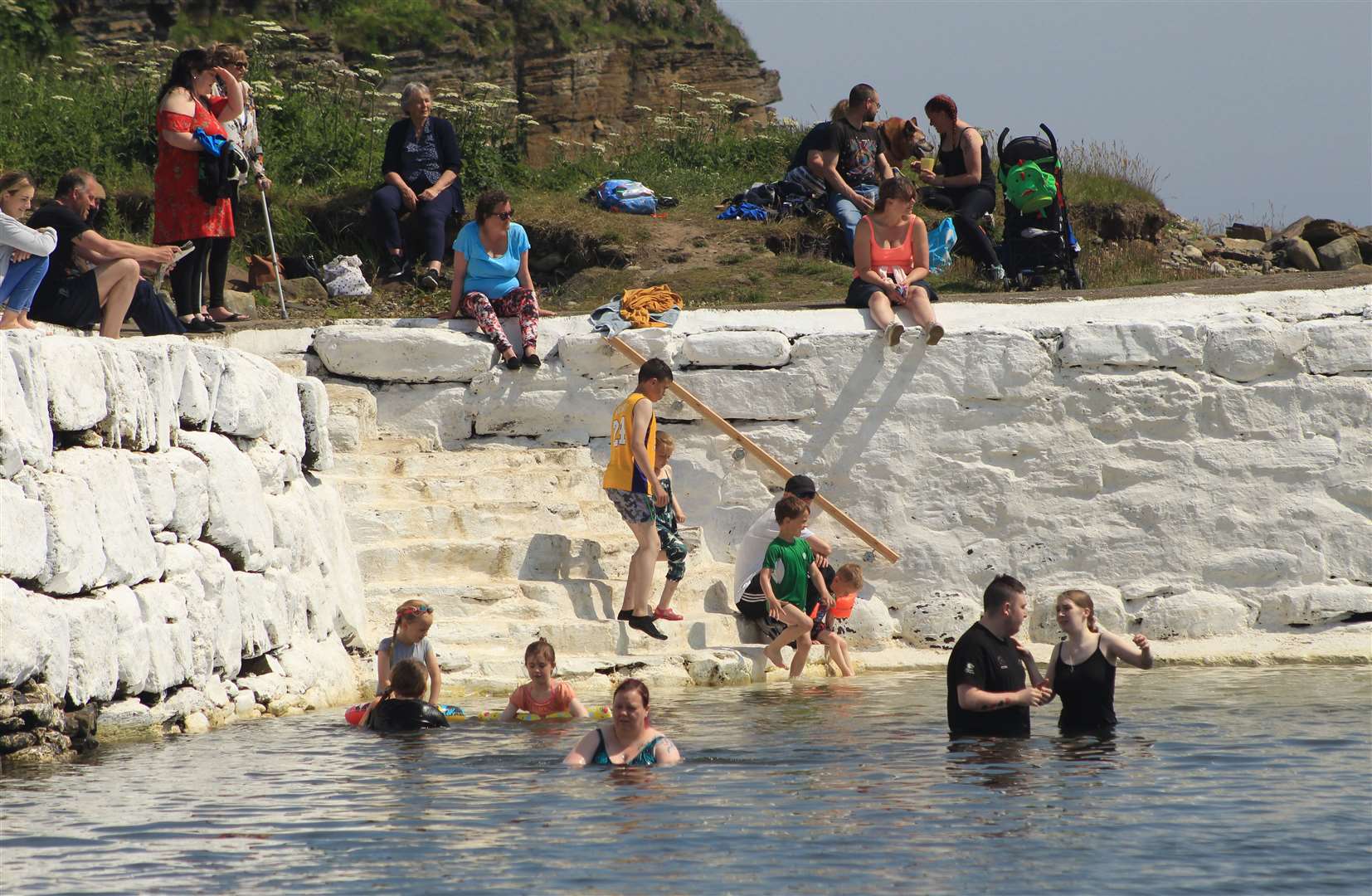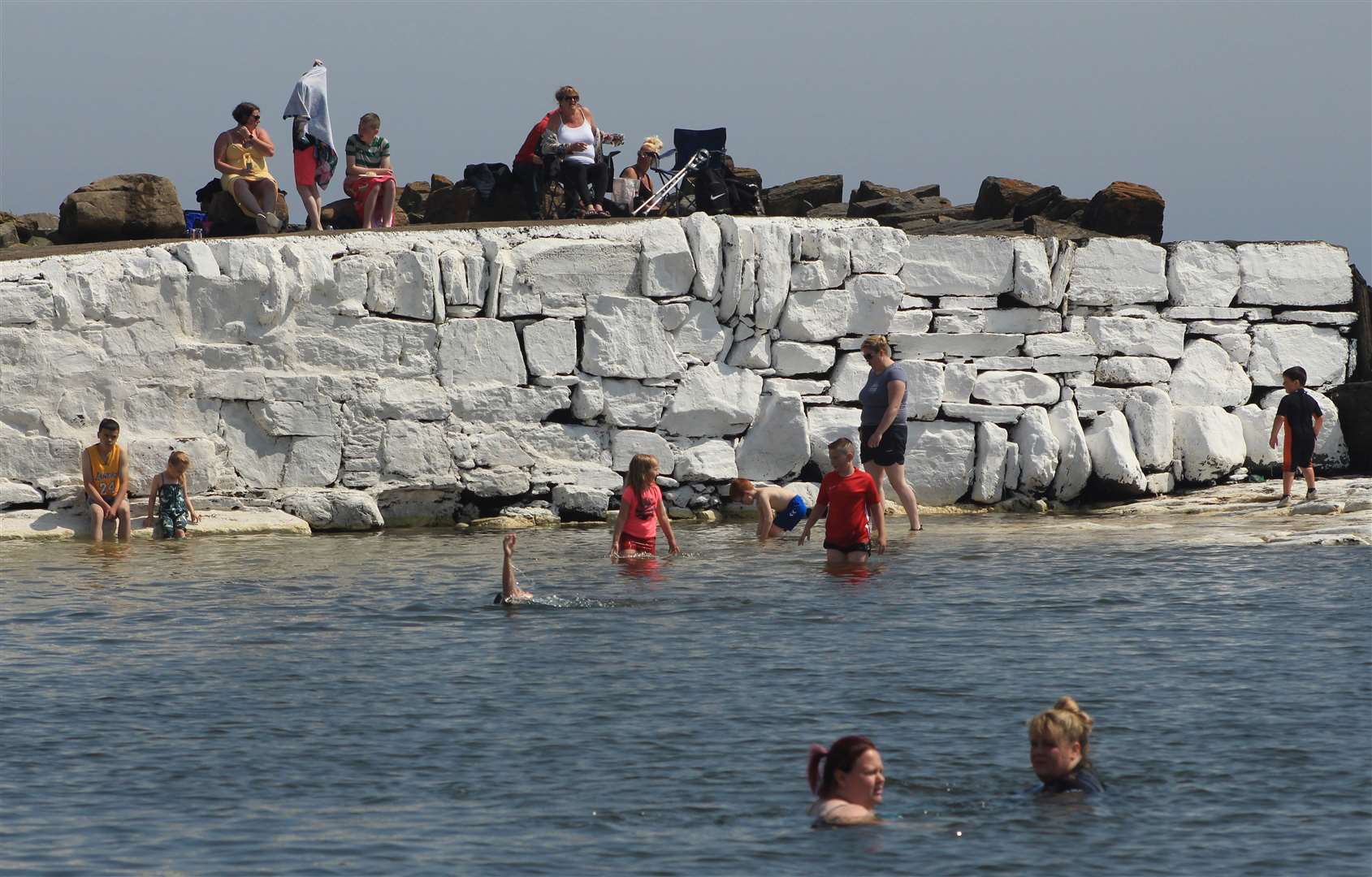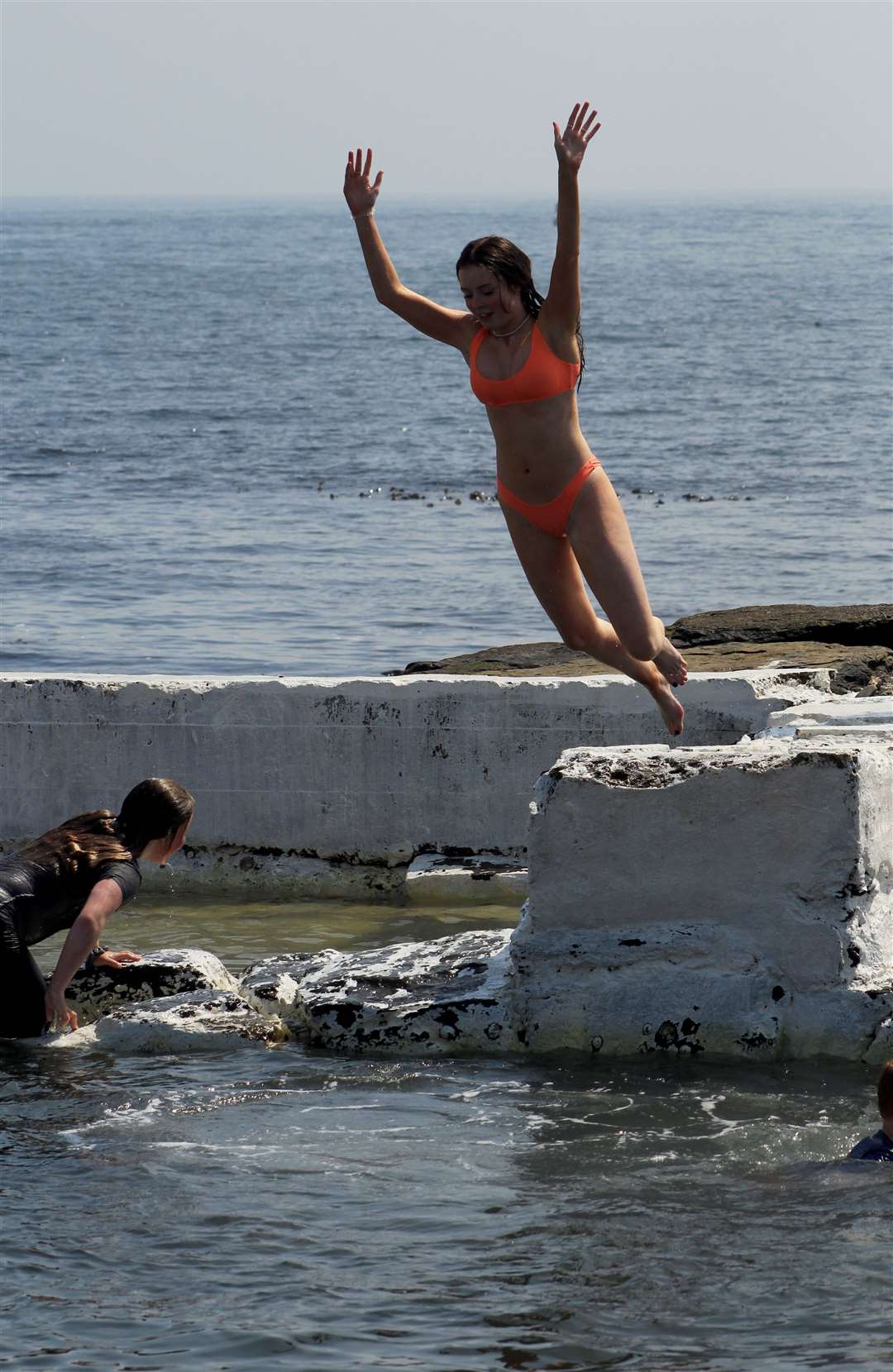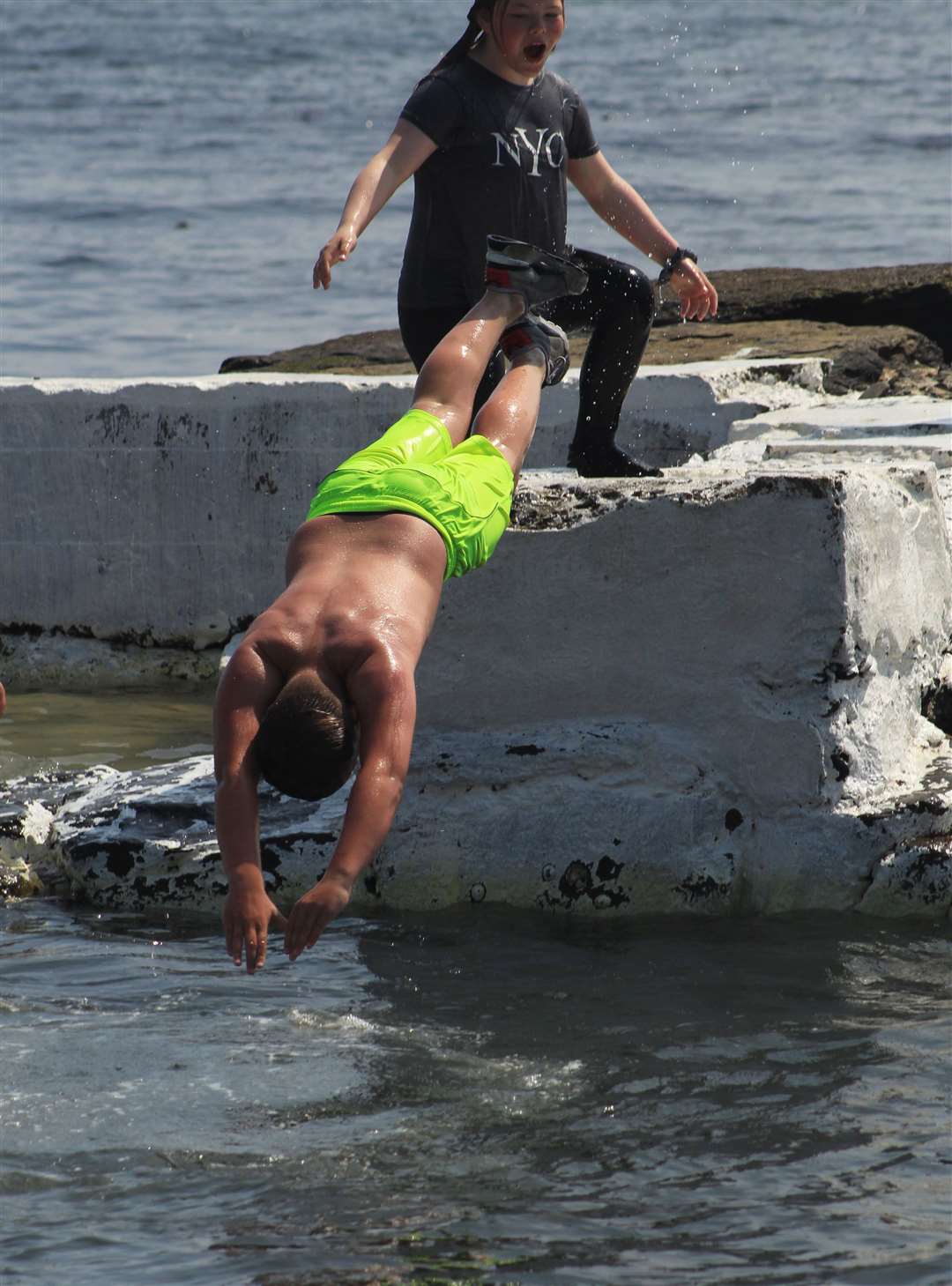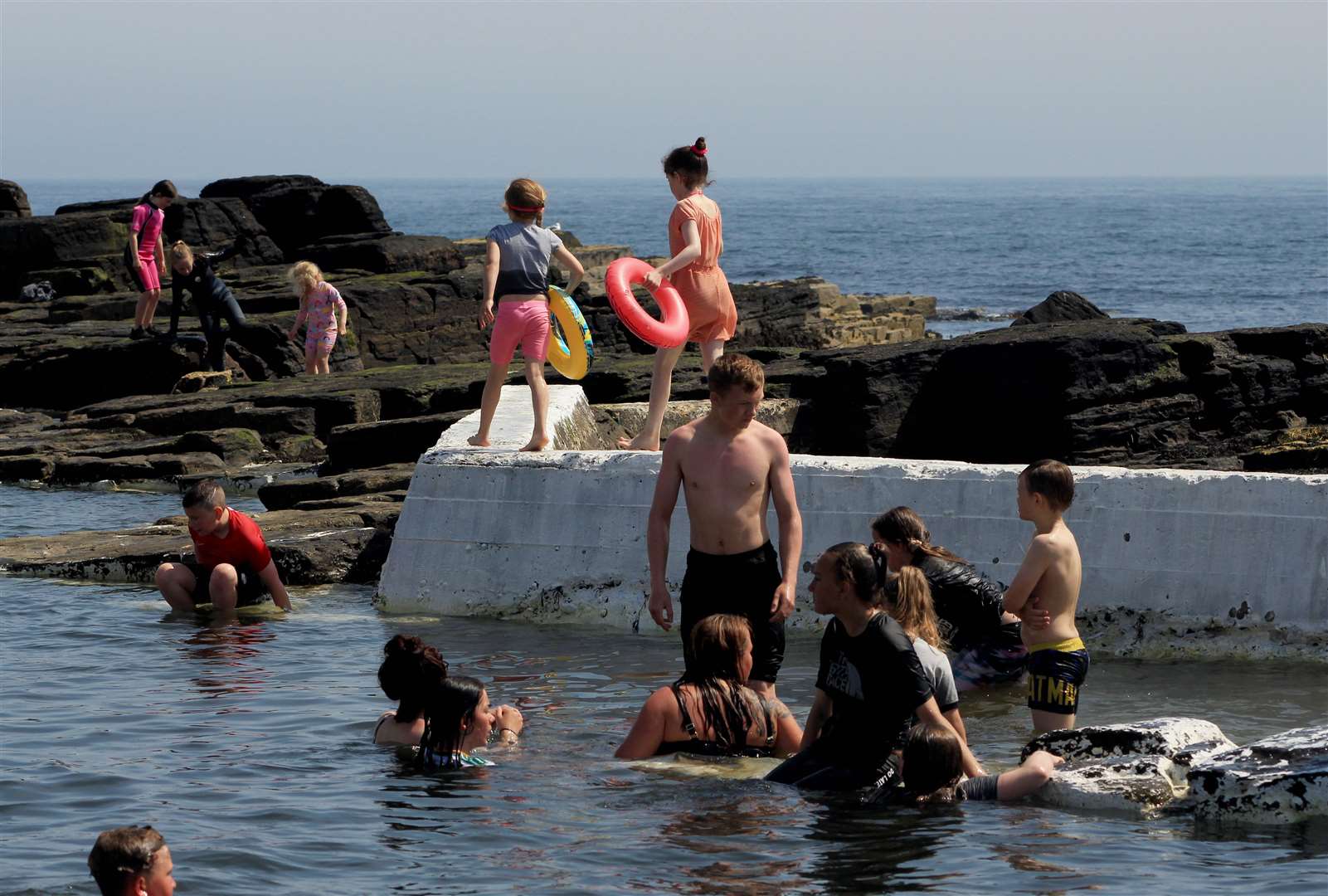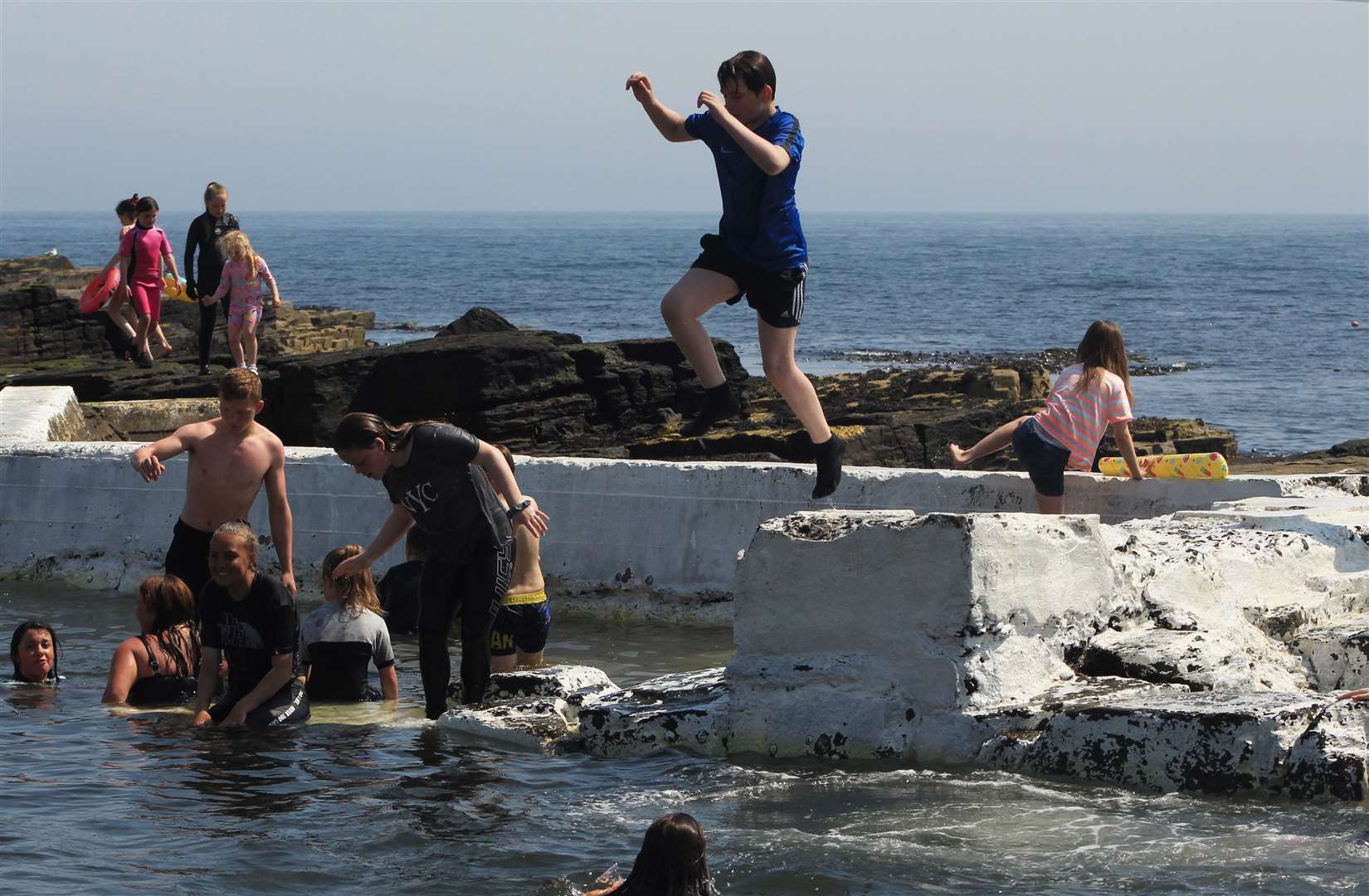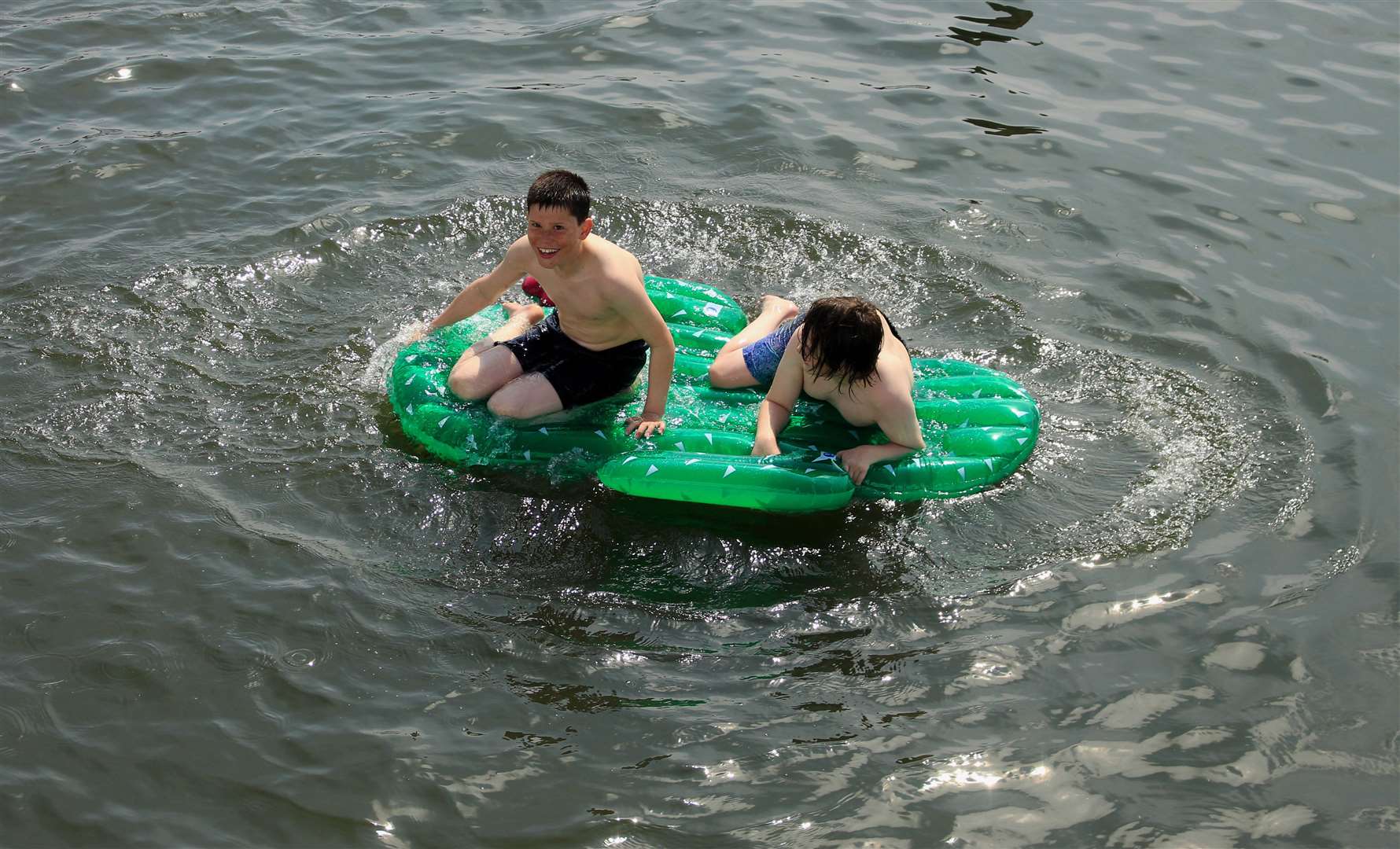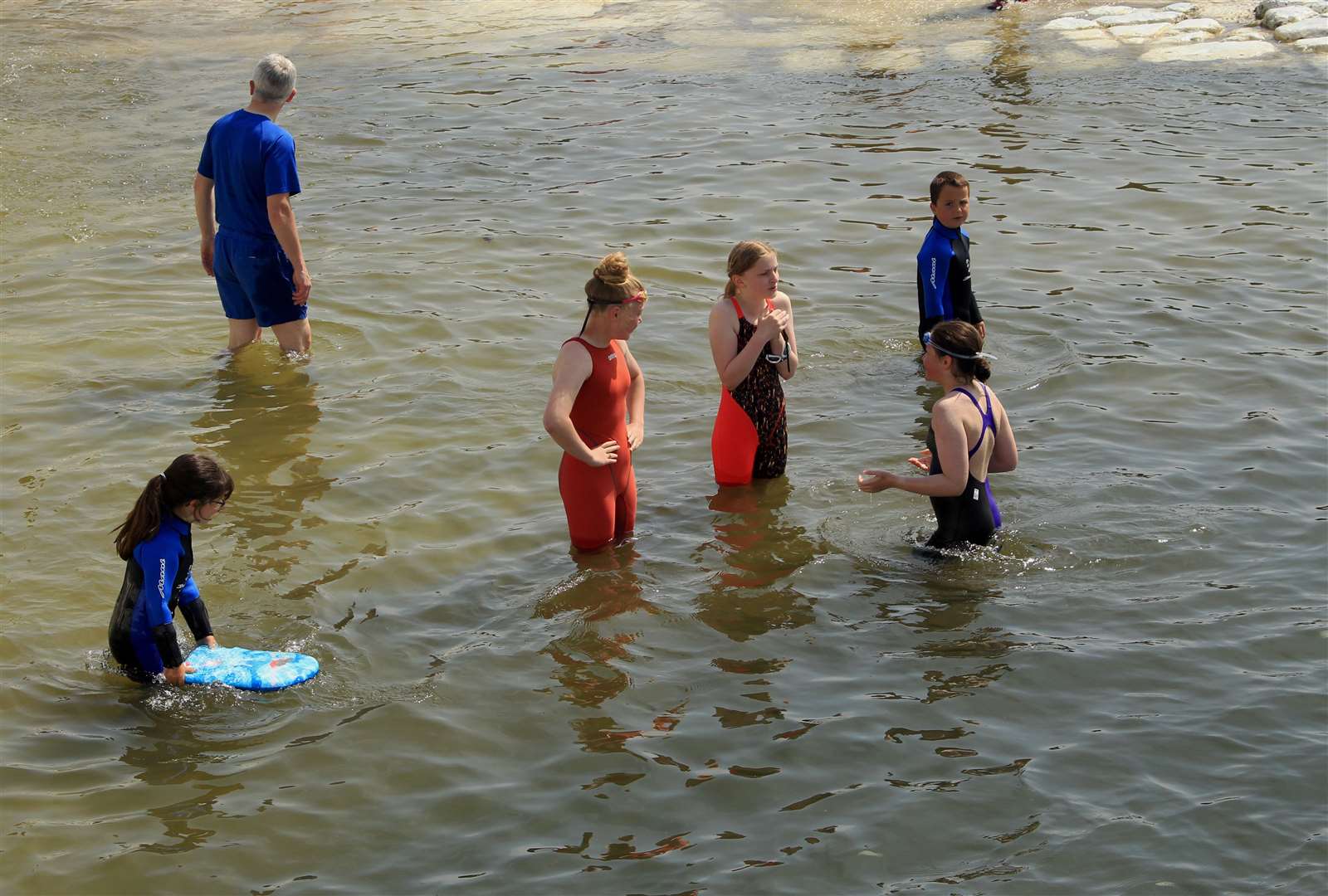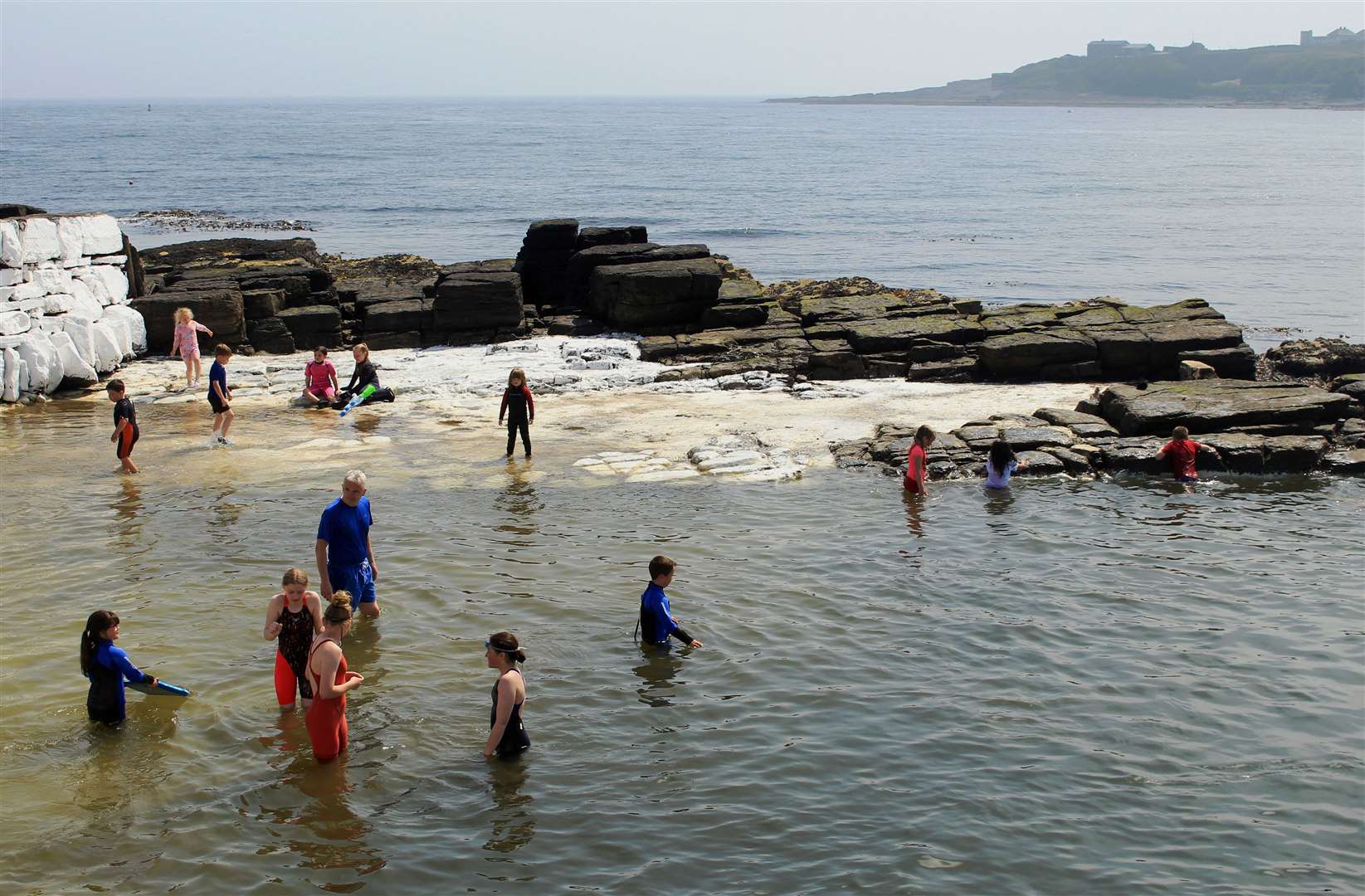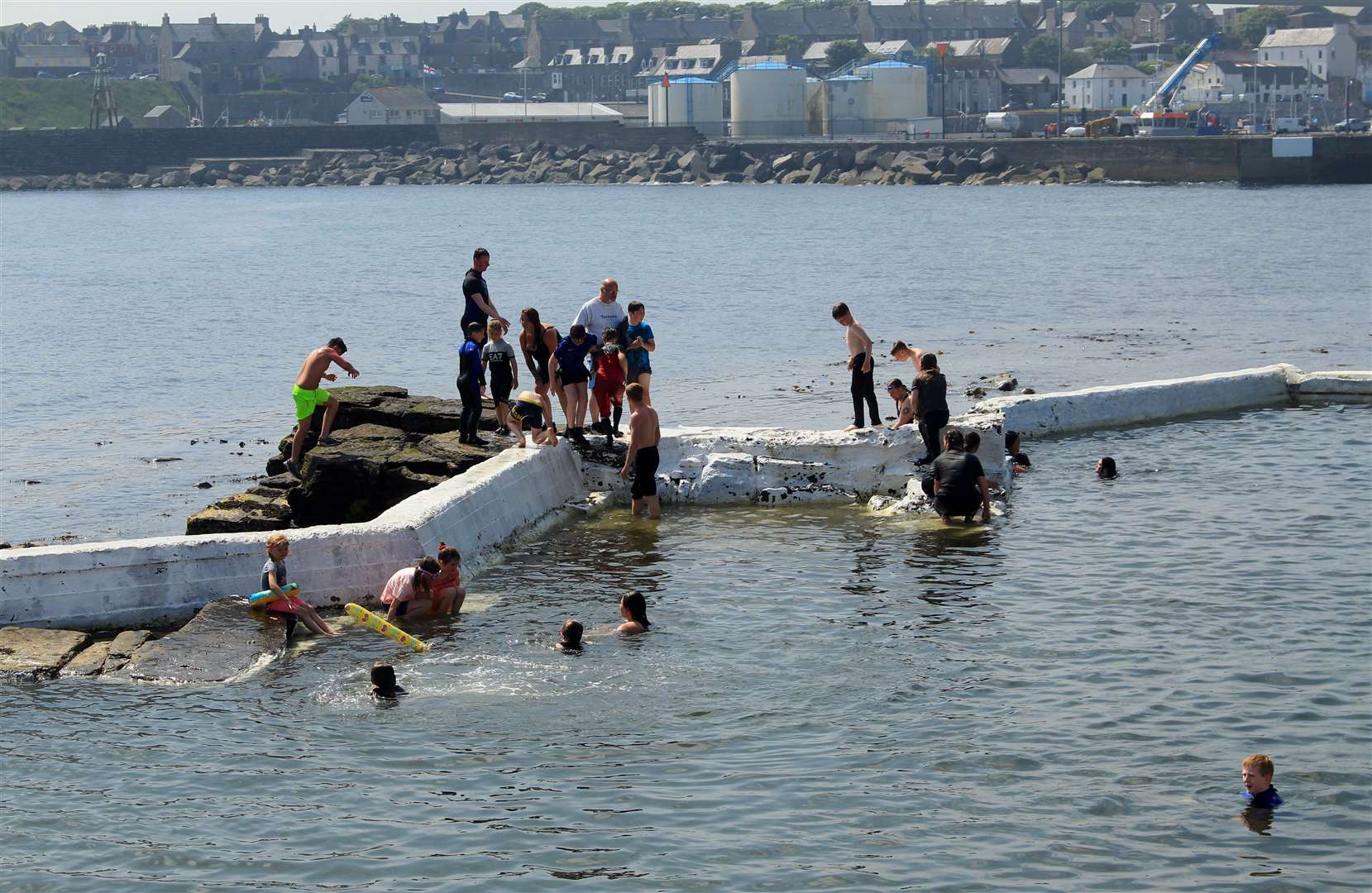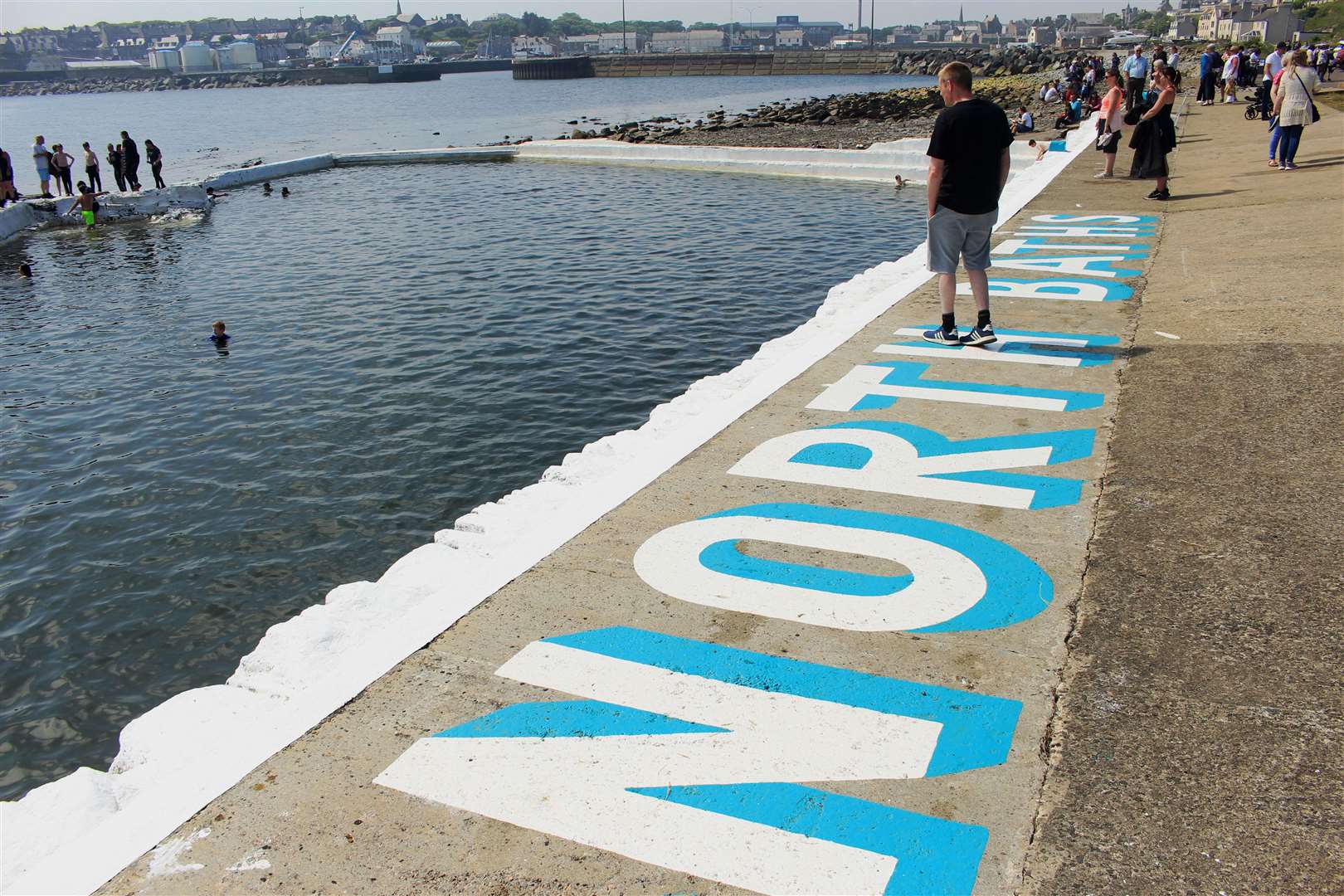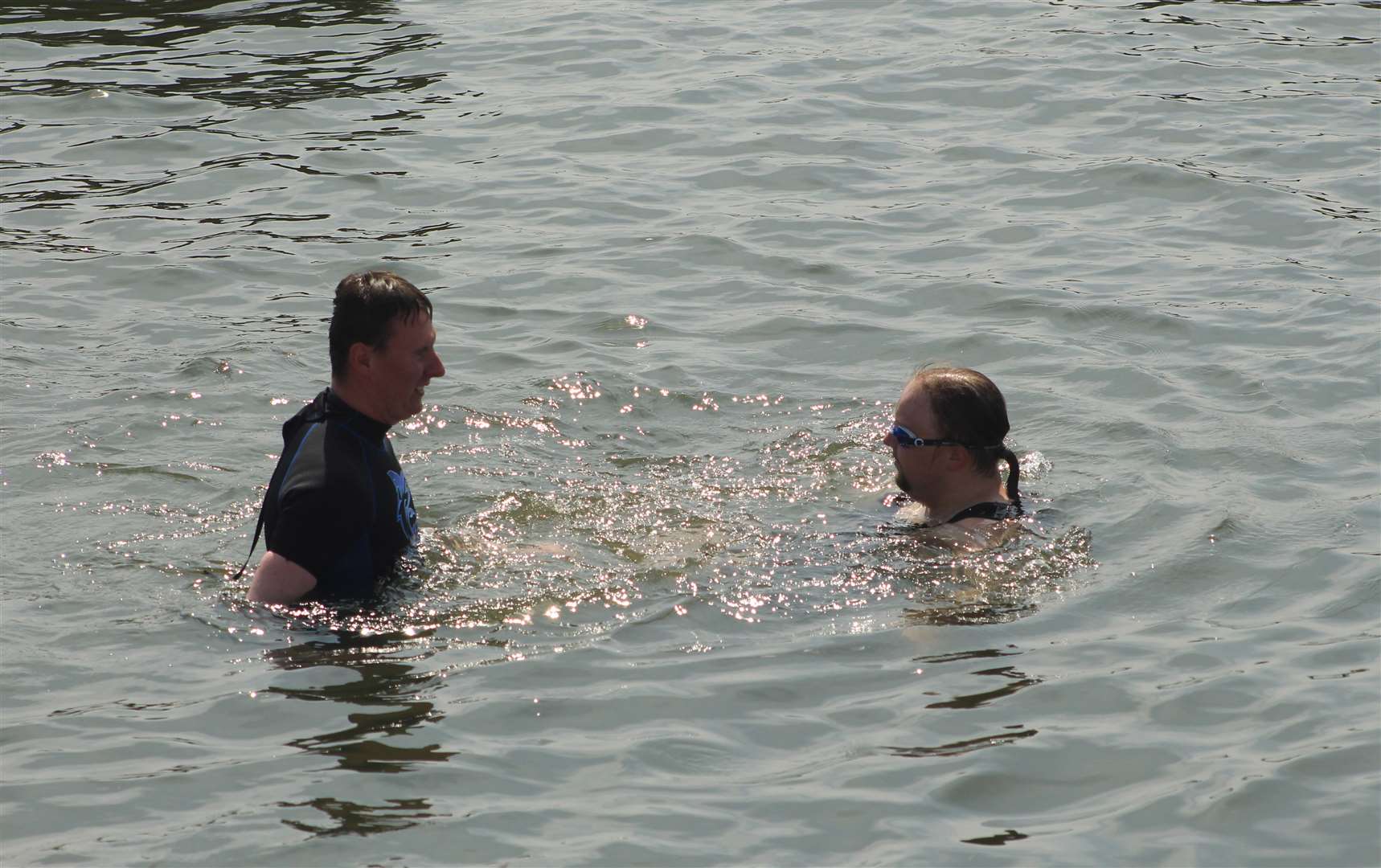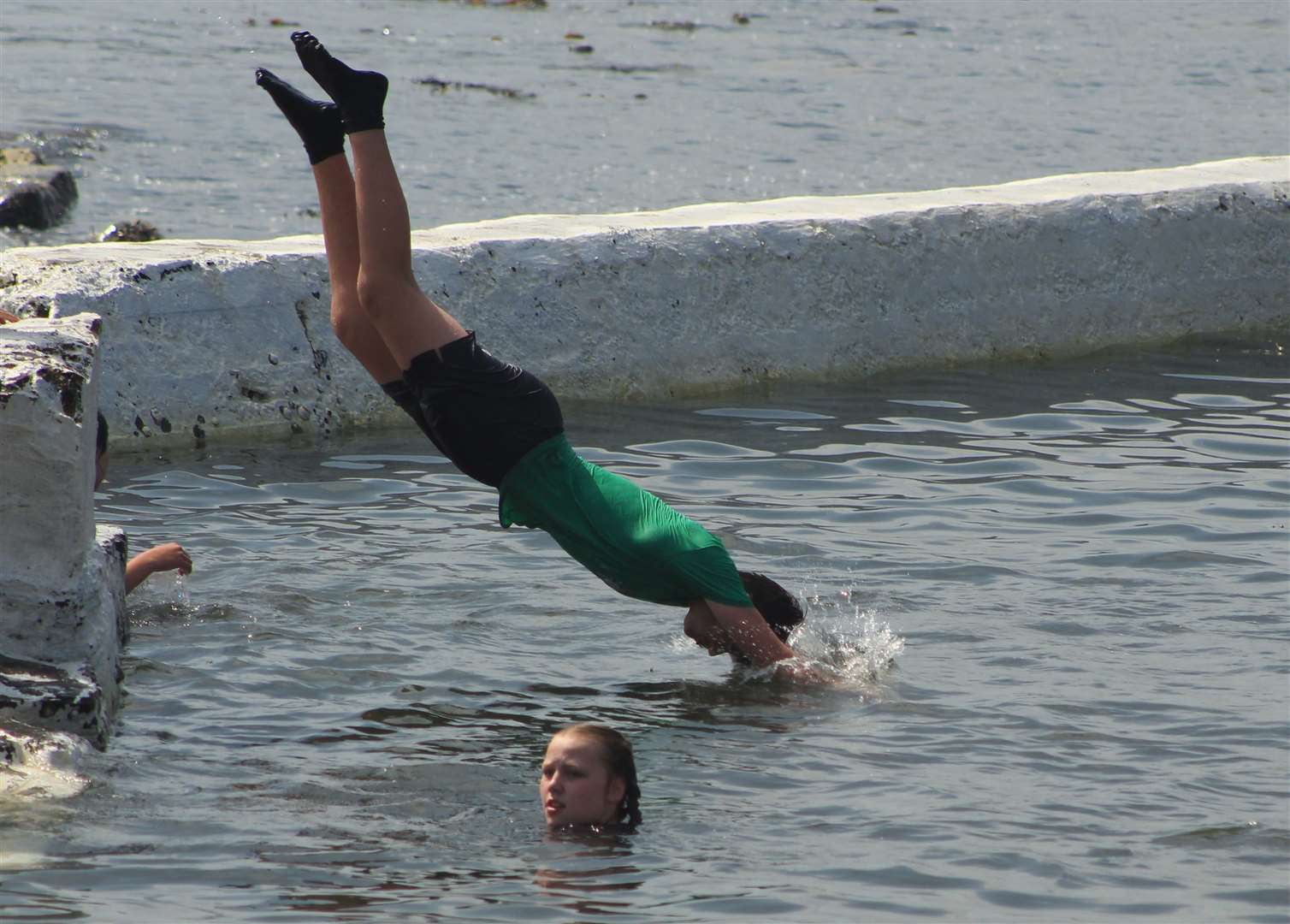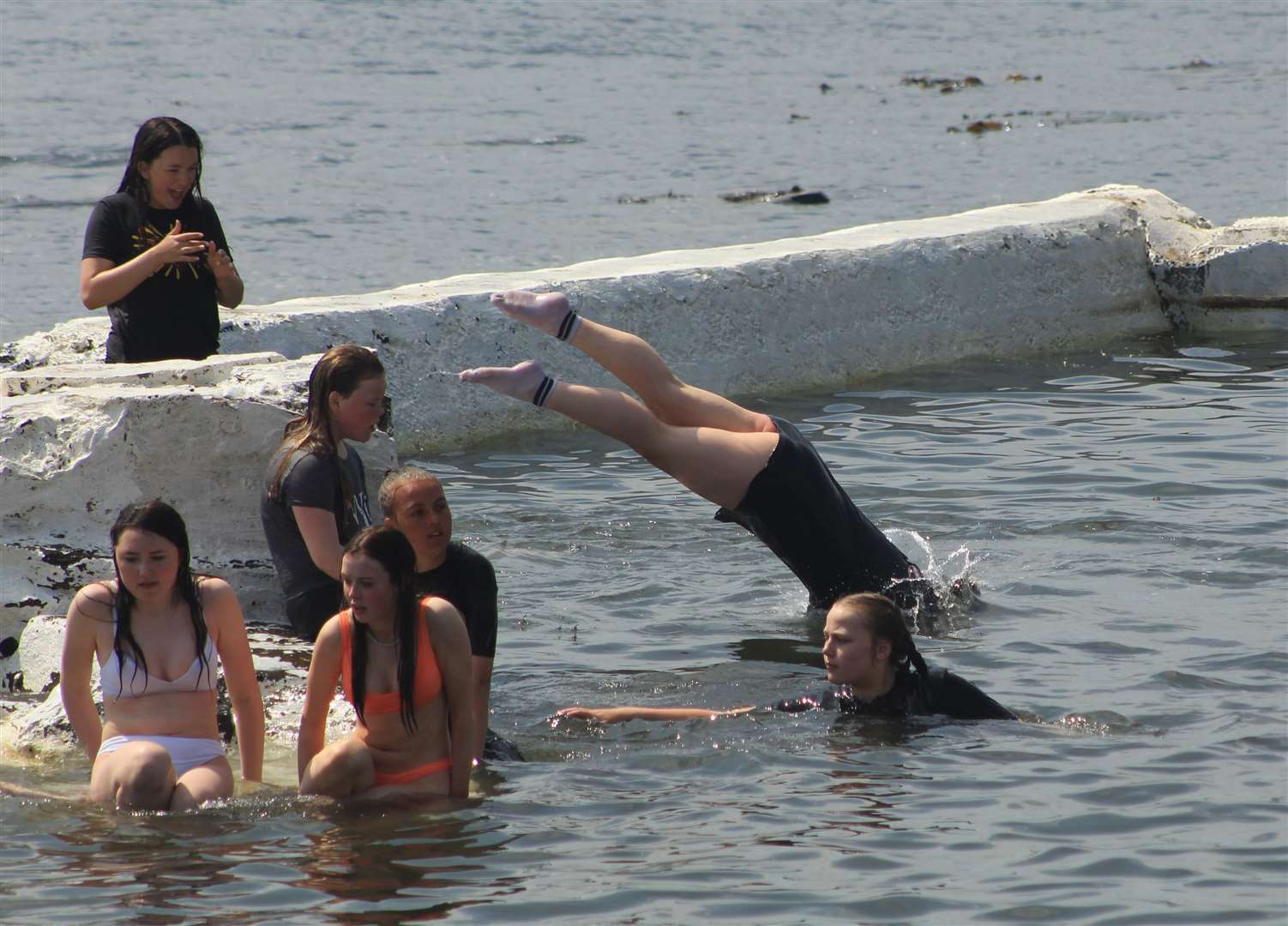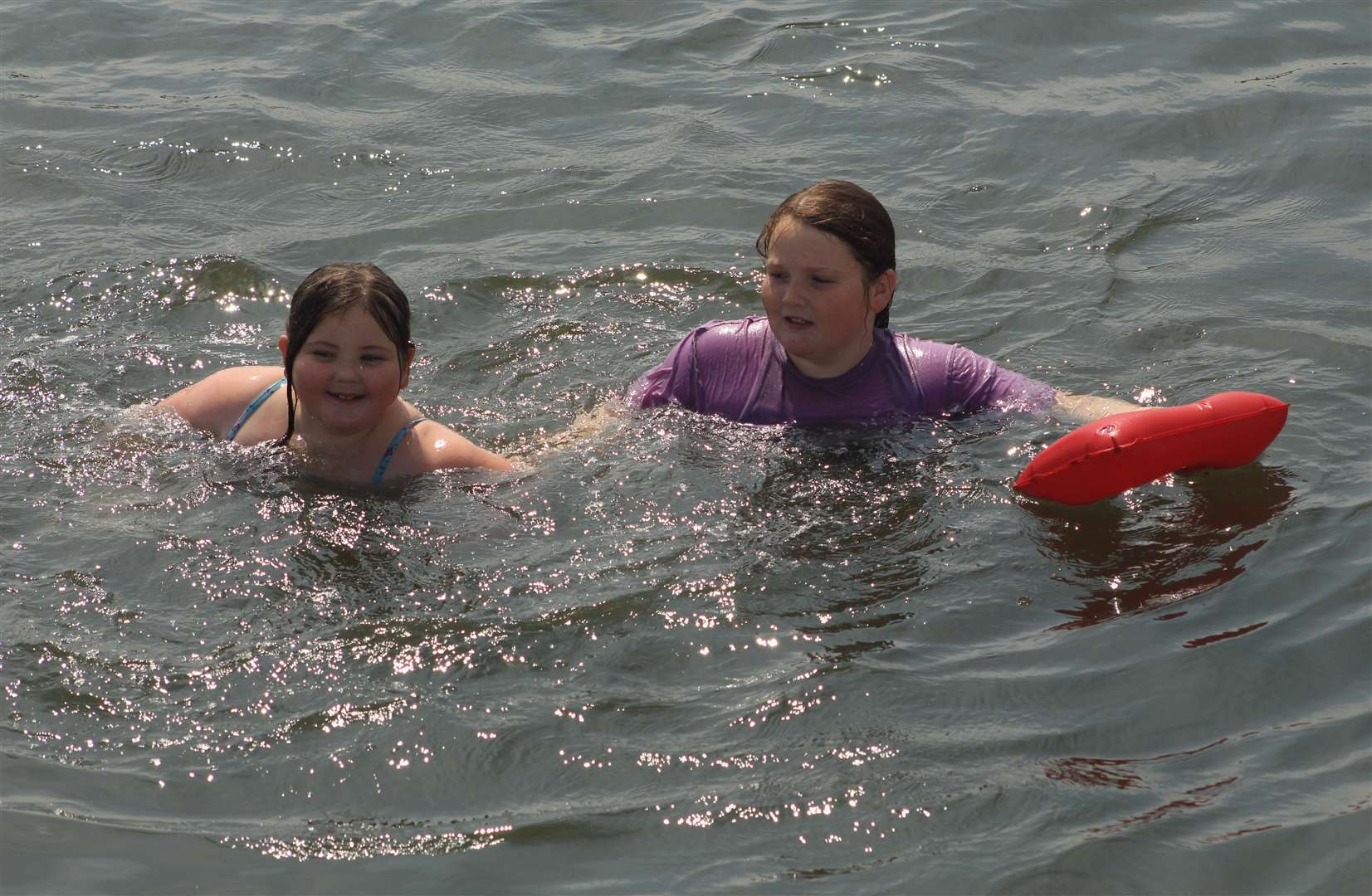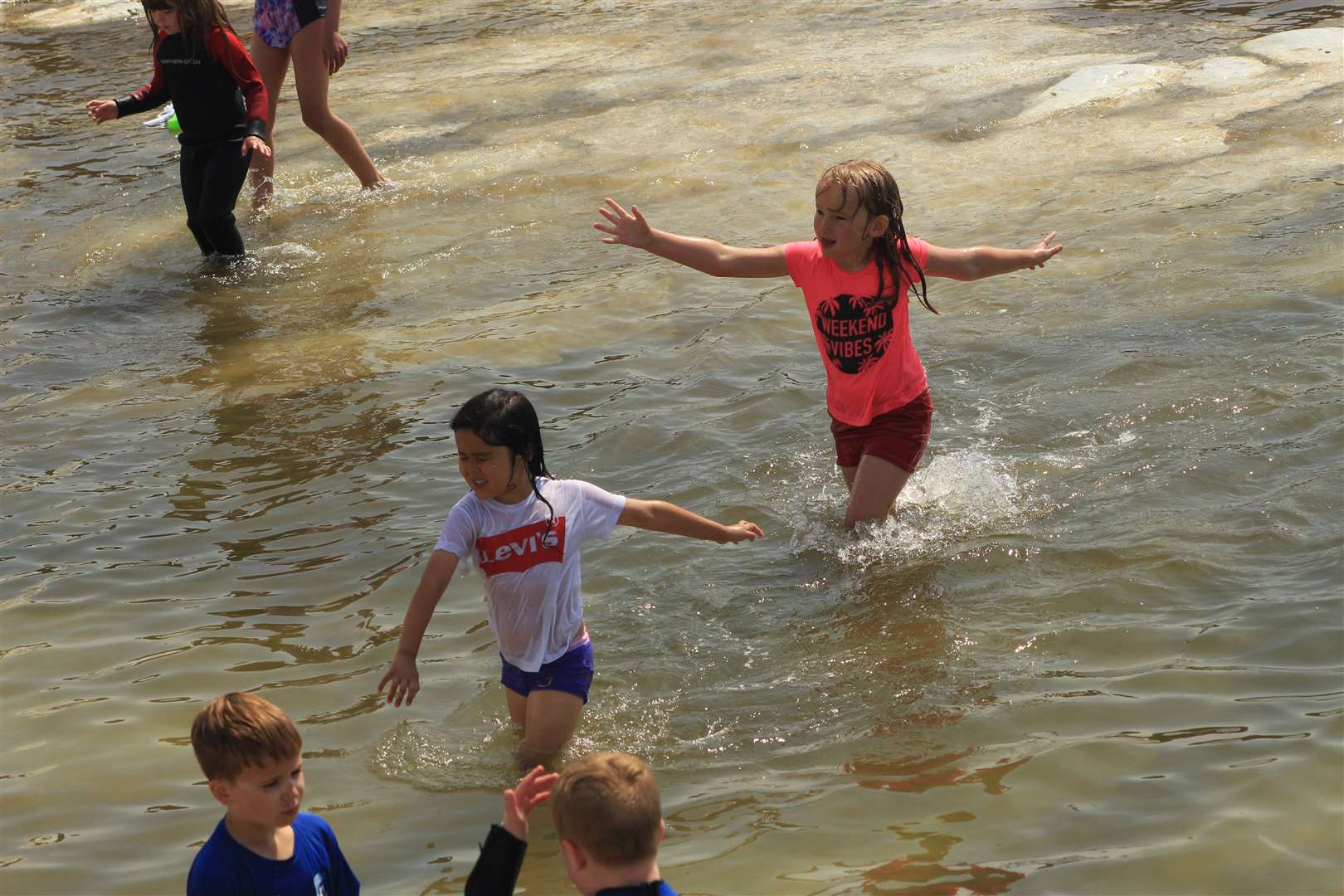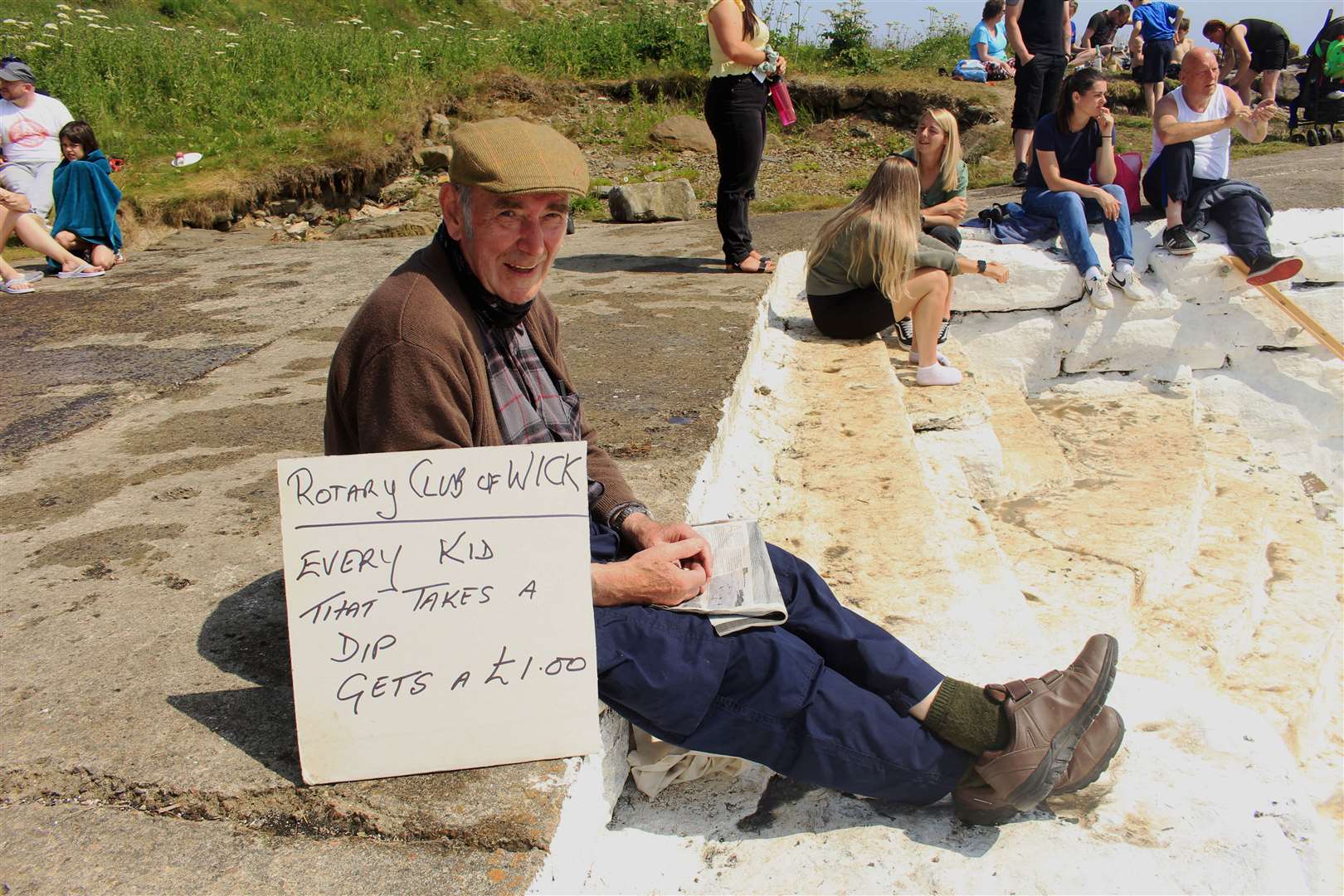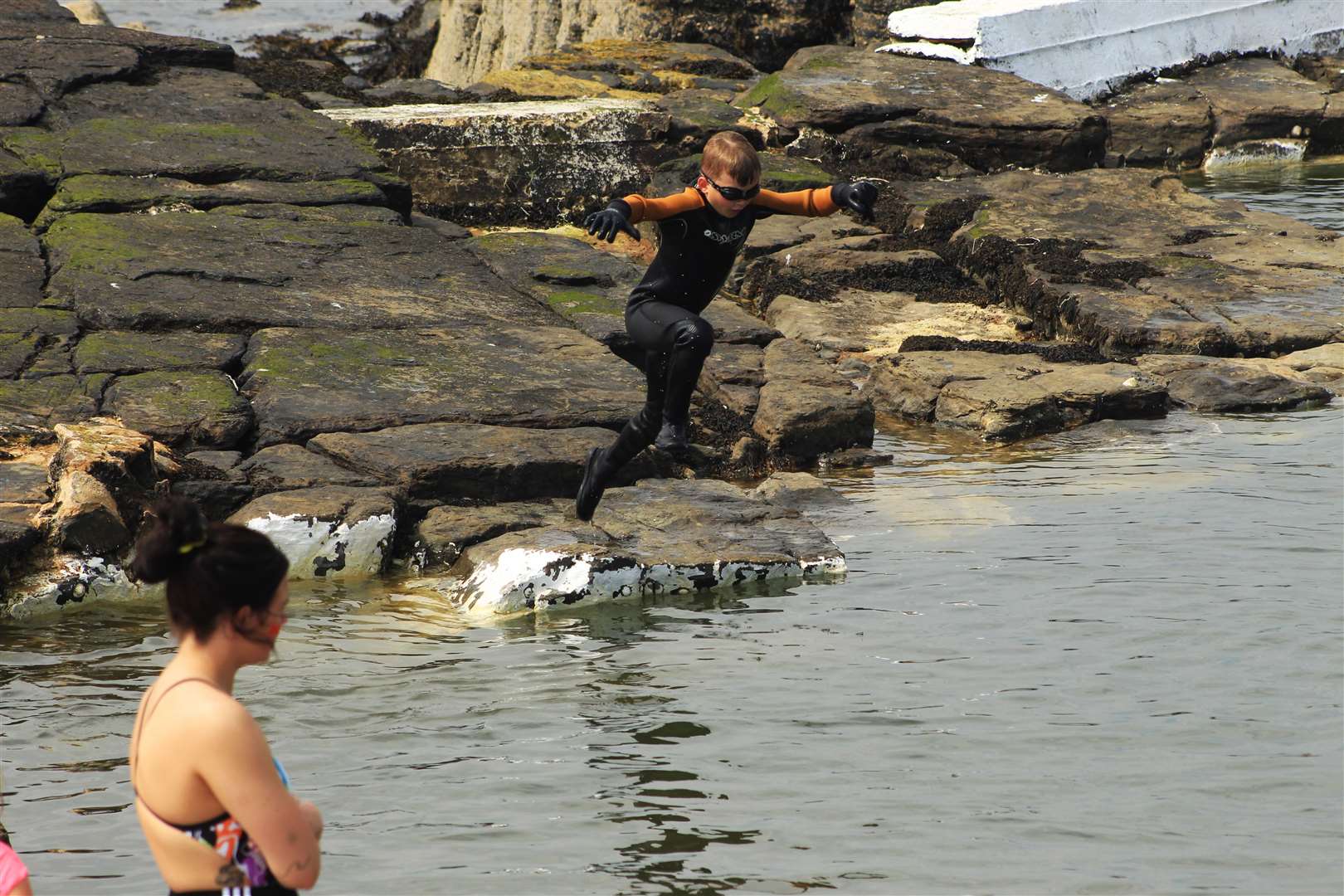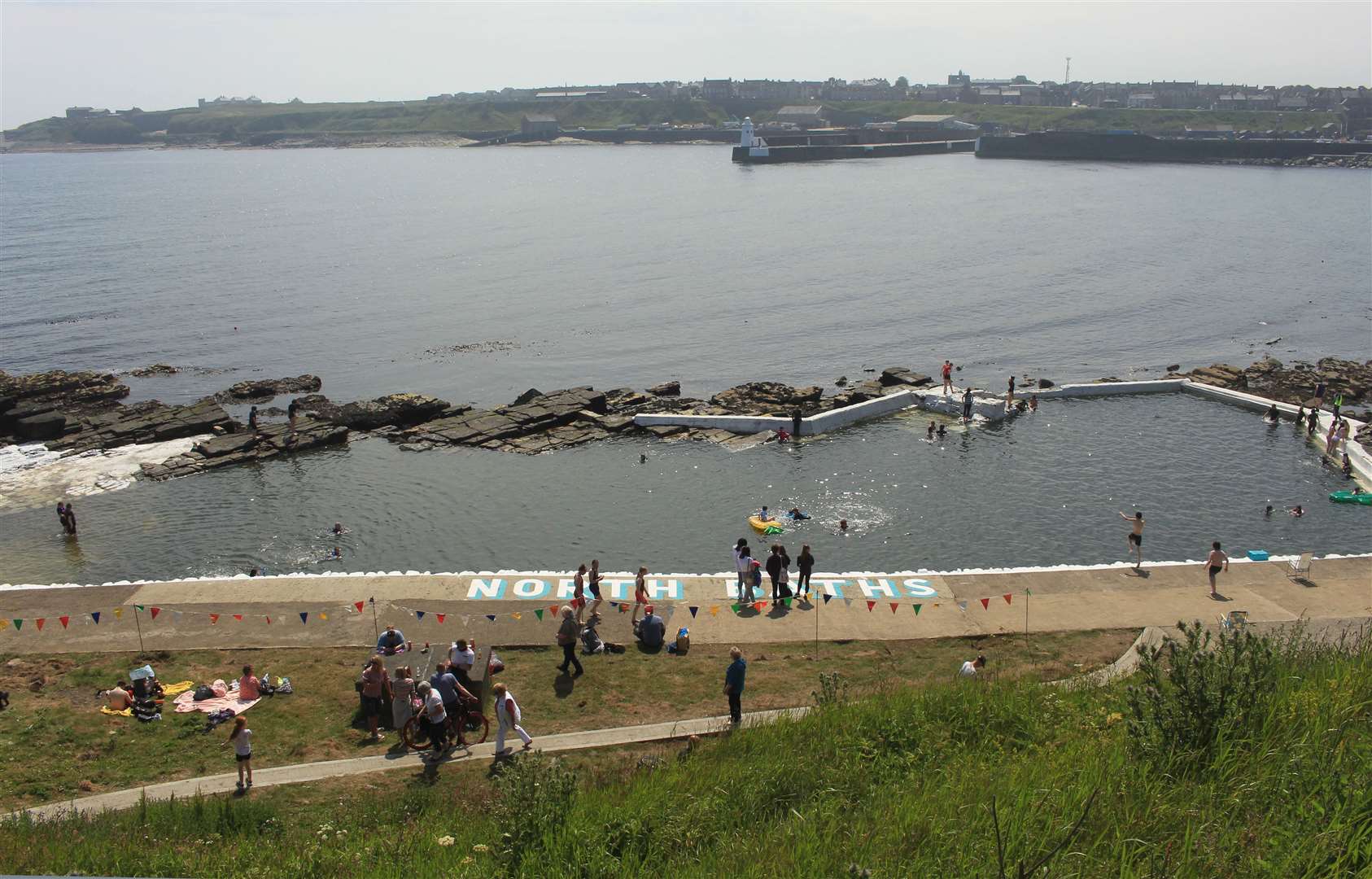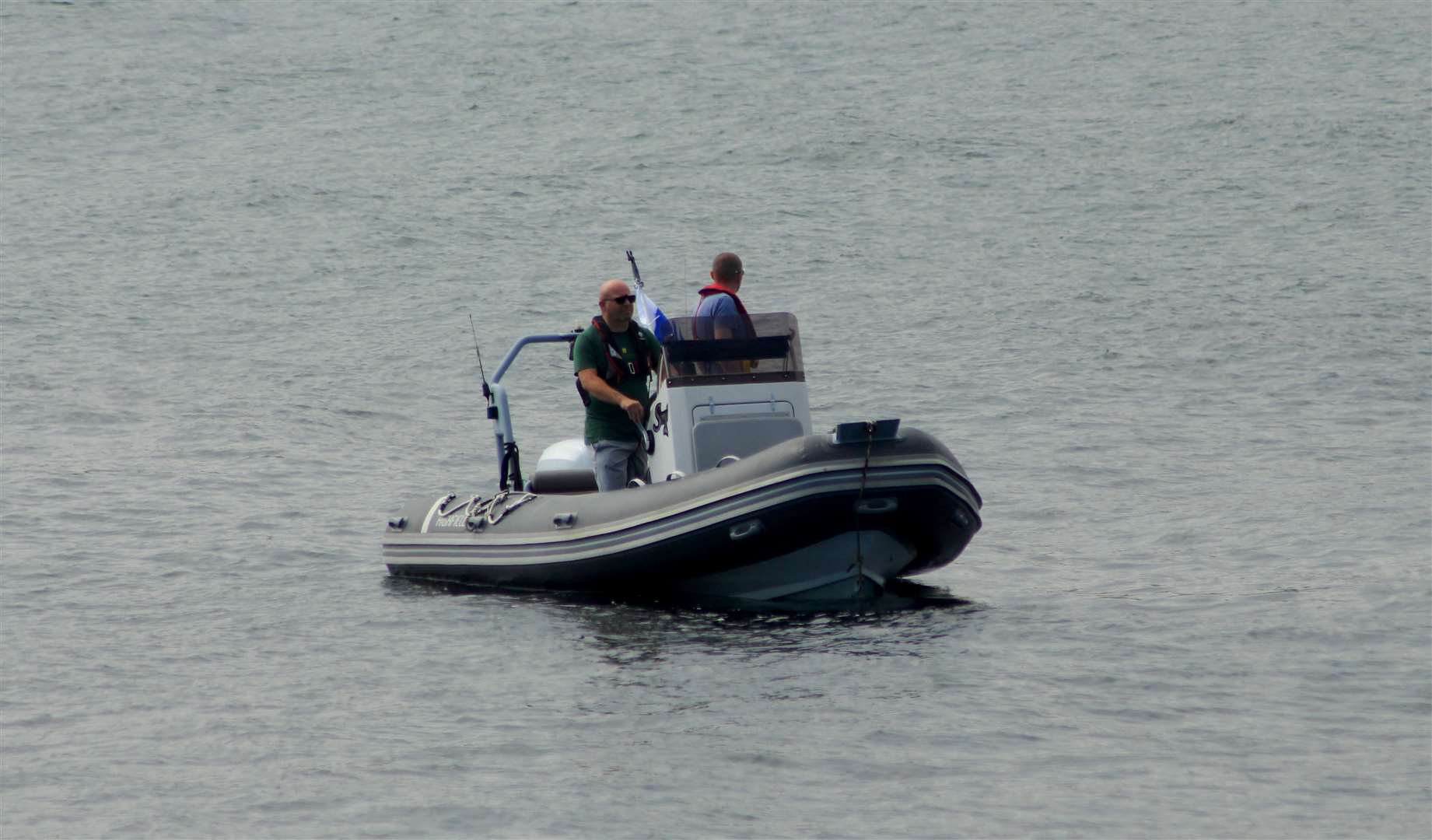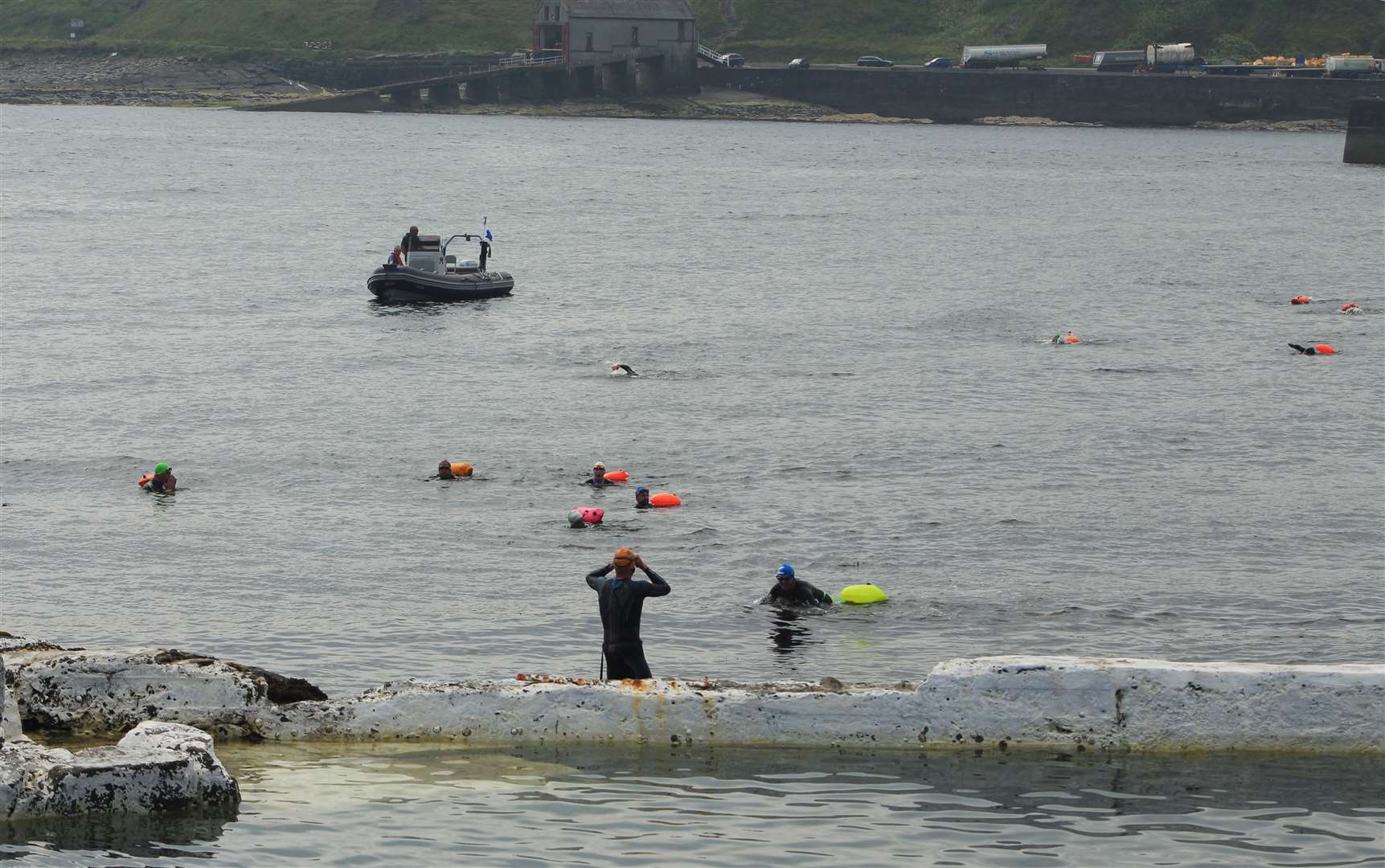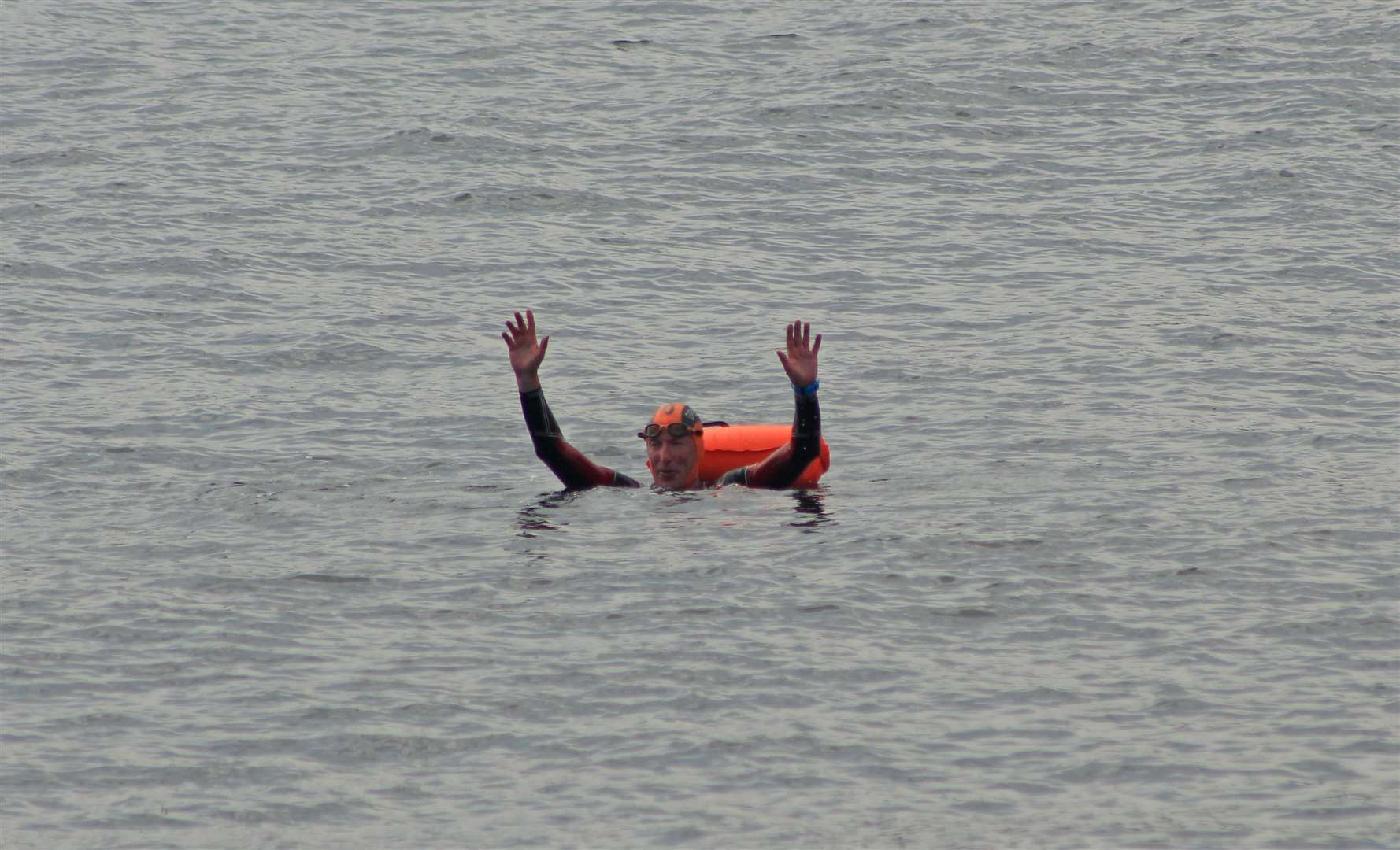 "One lassie who comes along has got arthritis. She is sleeping better – she's not got the same aches and pains as she had."
Patty emphasised that all the relevant safety procedures were in place for the swim across the bay.
"A risk assessment was done, the harbour authority was involved and they allowed it to happen," she said. "Lots of things have to be in place before you can do this."
Councillor Willie Mackay, the provost of Wick, provided commentary throughout the day.
"This is absolutely fantastic," he said. "They couldn't go wrong with the weather – it was made to happen, after the amount of hard work that went on to restore this historic setting here at the North Baths.
"It's really a great facility for the town – and there's not many towns in the whole north of Scotland that will have two lidos. Once we get the Trinkie organised there will be two of them.
"There are people who used to swim here in the 1960s and 1970s and they've come along here today to enjoy this. It's fantastic."
Retired businessman Ronnie Fraser (78) was handing out £1 coins on behalf of the Rotary Club of Wick to every youngster taking a dip.
Ronnie can remember swimming in both the Trinkie and the North Baths from the age of four or five and he even appears in a Johnston photograph of a swimming gala.
Sitting in the sunshine on the edge of the pool, he said: "I think this is great what they've done. It's just as I remember it, except that there was a barrier across it because the young kids weren't allowed to go into the deep end."
One of the group members, Lynne Duncan, has set up a GoFundMe page for donations.
Stalls set up for Saturday's fun day generated £2000.
The North Baths were first opened in 1904.
---
Do you want to respond to this article? If so, click here to submit your thoughts and they may be published in print.
---
---
---