Wick work team go flat out at car park
---
Published: 12:07, 23 March 2020
| Updated: 13:14, 23 March 2020
---
---
WORK on Wick's riverside car park has taken a major step towards completion with a new surface being laid down.
After delays over the winter, a squad of council workers laid down the last sections of asphalt-concrete mix to create a very smooth and flat surface on Thursday afternoon – vastly different from the potholed area that some had compared to a World War I battlefield.

Wick and East Caithness councillor Raymond Bremner said: "It's great to see the surface of the riverside car park being finalised.
"With the cold overnight temperatures and prevailing weather conditions it has been a challenge getting it finished but it is substantial and long-lasting.
"We were keen to see it finished before the tourist season started, even though that will be impacted by the coronavirus pandemic.
Gallery1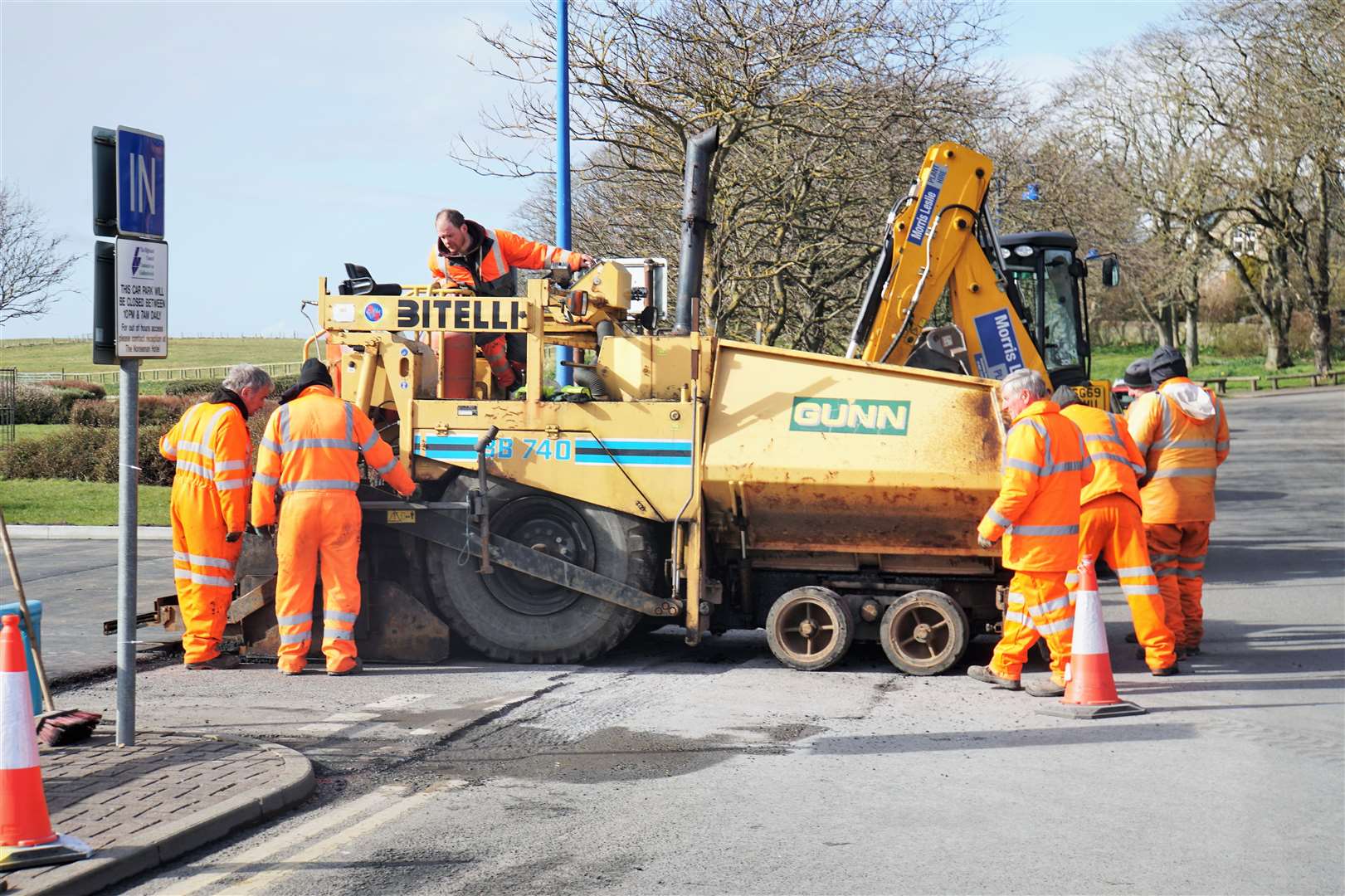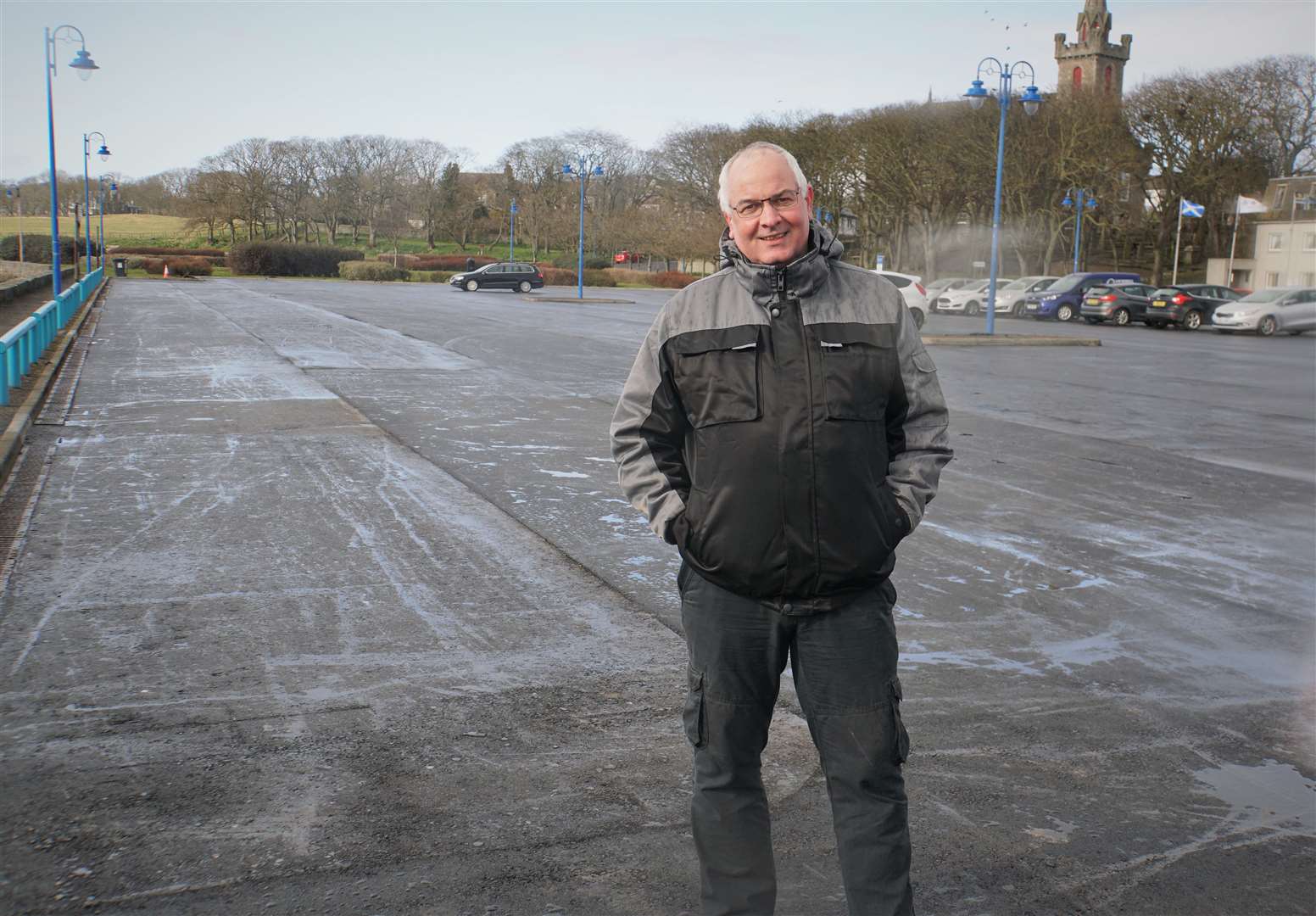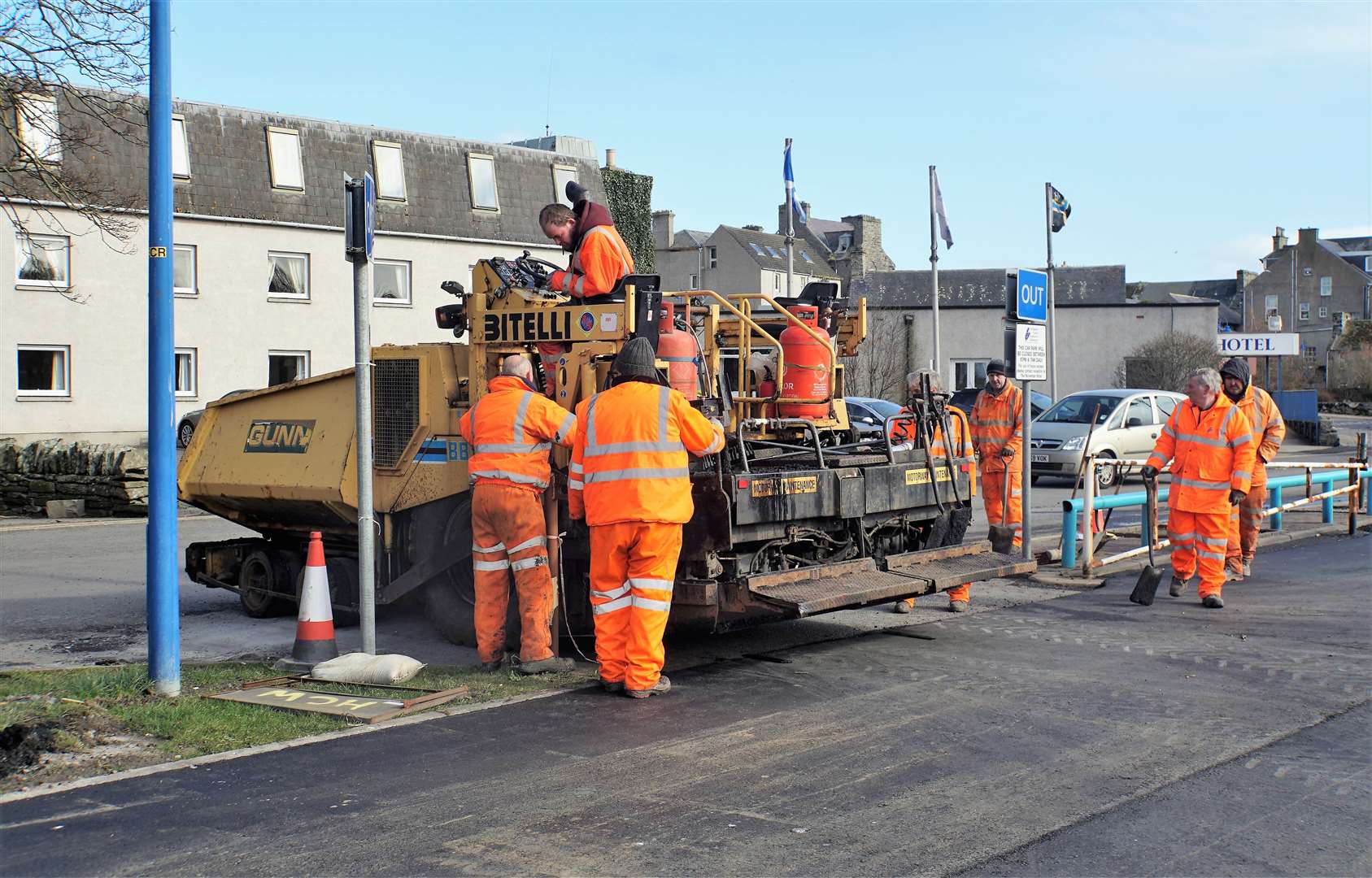 Councillor Bremner went on to say that the full resurfacing and redesign of the car park is only one of a number of measures to revamp of the area as part of the regeneration of the town centre.
The cost of the resurfacing has been in the region of £120,000.

"A new cycle shelter is now installed and the redesign of the bus stance is being finalised. Both of these projects are in conjunction with HiTrans [Highlands and Islands Transport Partnership," Councillor Bremner said.
"At the start of the project we only intended to designate bays for electric charging vehicles but the funding has now been found to put in the charging machines as well.

"The funding investment for that will be between £80,000 and £90,000.
"We have also managed to secure the funding for the installation of the CCTV cameras and the cradles will be installed shortly."
A man who had worked on resurfacing runways at Glasgow Airport surveyed the finished work after the council team left and said it was as good as anything he had seen and should last many years.
---
---