Harrow harbour seal video tells a harrowing story
---
Published: 13:49, 05 October 2020
| Updated: 13:53, 05 October 2020
---
Get a digital copy of the Courier and Groat delivered straight to your inbox every week
---
---
It may seem like any other cute animal video at first glimpse but a seal caught on film at Harrow harbour has a more sinister side to it.
Last Sunday afternoon, Alan Clarke drove from his home near Watten with wife Valerie and their dog Trixie to Harrow harbour near the Castle of Mey on the north Caithness coastline.
The retired couple often take snaps and shoot videos of any wildlife they come across and that day was no exception.
"We like going up to Harrow harbour as there are often seals there," said Valerie.
Valerie was first to see a common, or harbour, seal playing with something that she initially thought was a fish so she got her camera out and took some shots.
Husband Alan then followed suit with his own camera and shot video of the playful scene.
Valerie said: "It was really exciting to get the shots but then we saw the silvery thing it was playing with wasn't a fish but a crisp packet.
"We thought he could have choked on it."
Alan posted the footage and some of Valerie's pictures on the North Sutherland Wildlife Group (NSWG) he is a member of.
He told members that "thankfully" the seal did not swallow the bag while they were there.
He wrote on the page: "For the last 5 years we've been here, everywhere we go I come home with a wee baggie of flotsam and jetsam. Got a 'Black Museum' collection of things in the garage, the Mrs used to think I was crazy but now it's trendy."
He added: "I've got more reason than most to hate plastic, I worked in a factory that made it for 20 years, you wouldn't believe the stuff that went into landfill."
The administrator of the NSWG Facebook page, Stephen Kirkup, said: "Plastic is part of our everyday lives but it creates an enormous problem in our oceans. The photograph [posted] by Alan Clark clearly illustrates the potential for damage to marine life that it poses. Yet for a long time the scale of plastic pollution was hidden, now it has risen to a level that cannot be ignored.
"At least eight million tons of plastic ends up in our oceans every year. Waste plastic makes up 80 per cent of all marine debris from surface waters to the sediments of the deepest oceans.
"Floating debris, like that being chewed by the harbour seal is the most abundant item of marine litter. It is estimated that by 2050, plastic in the oceans will outweigh fish."
Various beach clean groups exist in the far north Highlands that help tackle the problem of plastic pollution around our coastline such as Plastic@Bay in Durness, Beach Cleaners Unite and Caithness Beach Cleans whose members have removed over 18 tons of plastic since it started up in March last year.
While agreeing that these initiatives do great work to remove plastic from beaches, Stephen thinks that the scale of the pollution is such that the "real solution to the problem has to be addressed at governmental and international level".
Gallery1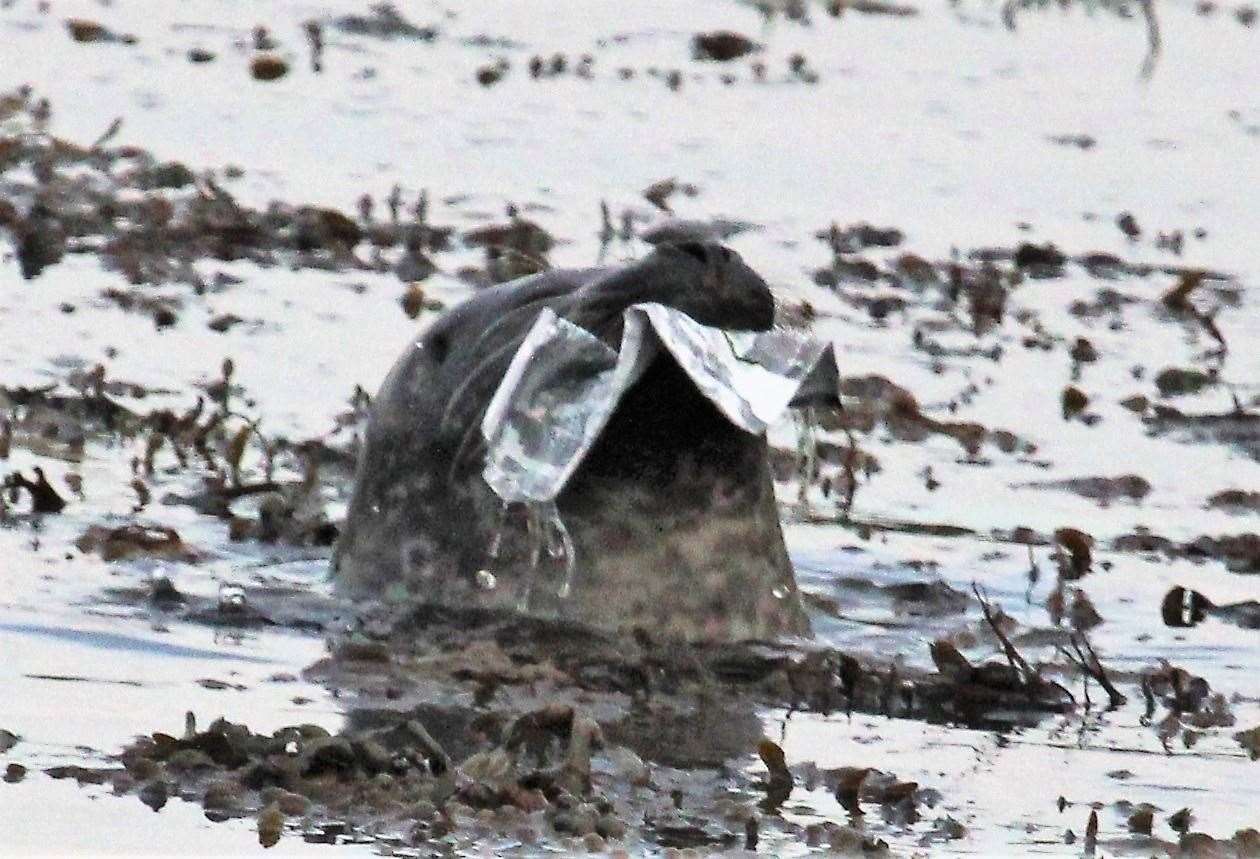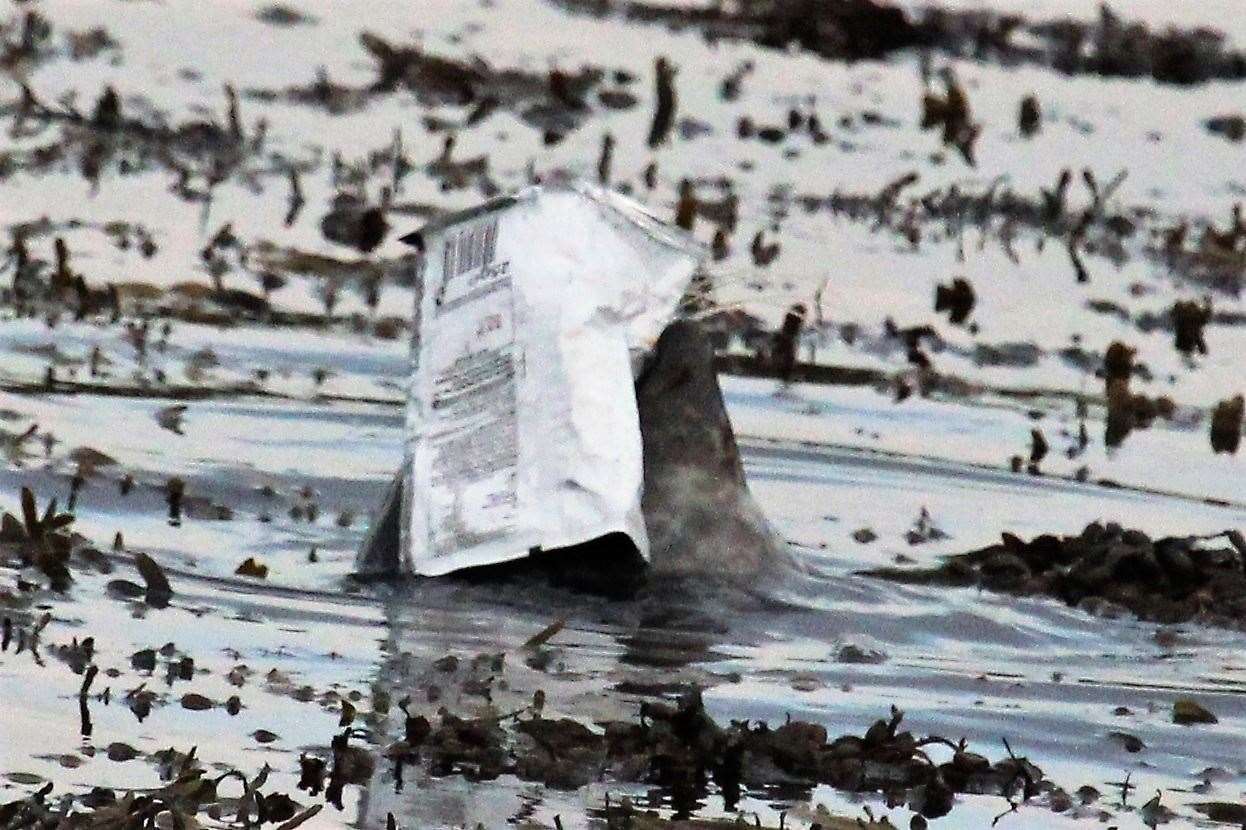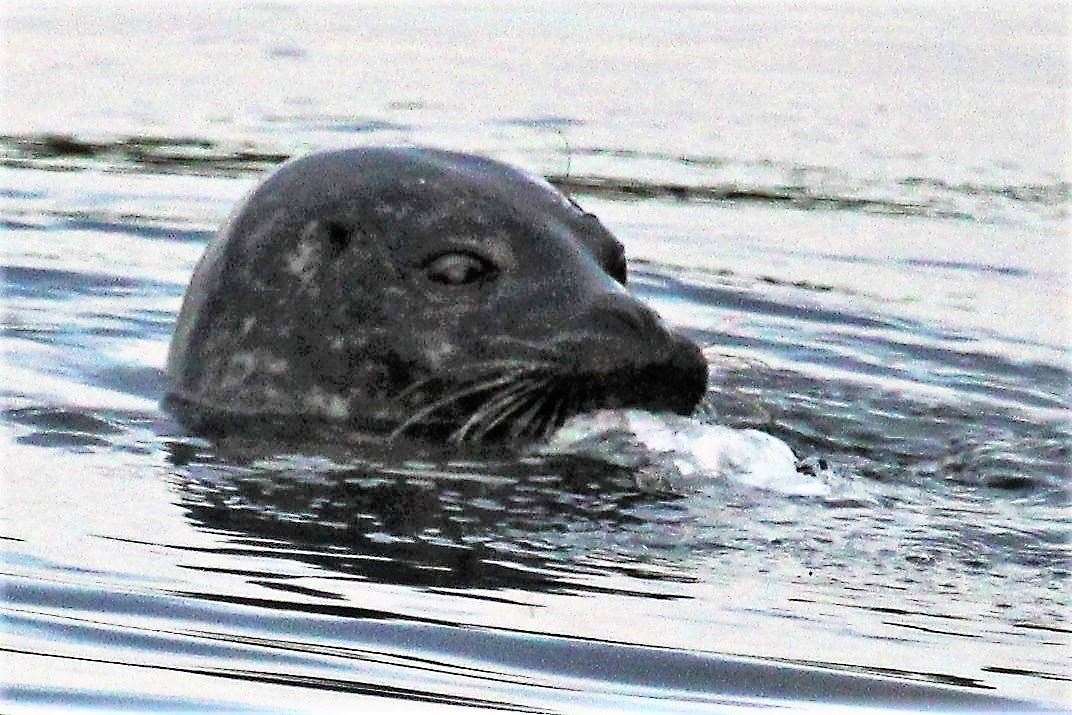 After viewing the images, Dr Peter GH Evans, director of the Sea Watch Foundation, said: "These images show graphically the dangers posed by plastic.
"Seals will often play with objects like this crisp packet and not uncommonly then ingest them. Plastic can build up in the digestive tracts of marine wildlife causing choking whilst pollutants from plastic can build up in their bodies."
Getting seen on a Caithness beach clean
---
---
Having trouble getting out to pick up your weekly newspaper?

Get a digital copy of the Courier and Groat delivered straight to your inbox every week and read the full newspaper on your desktop, phone or laptop.
SUBSCRIBE NOW
---
---