Strongmen take centre stage at John O'Groats Harbour Day event
---
Published: 09:57, 23 August 2019
---
Get the Courier and Groat sent to your inbox every week and swipe through an exact replica of the day's newspaper
---
---
STRONGMAN contenders took centre stage at John O'Groats Harbour Day on Sunday as they showed their prowess in a range of tough challenges.
The competition – launched last year – again proved popular with spectators who were able to get a good view of the herculean tasks taking place at the end-of-the road roundabout which was transformed into a circular arena.
This year saw two weight sections. No challengers competed for the heavyweight category but there was a good turnout in the under 105kg, including a few locals.
The organiser and 2018 winner, local strongman Kevin Macgregor, said: "In the open heavyweight class the other competitors did not turn up. I was disappointed but what can you do? So I put on an exhibition for the crowd and I had a couple of personal bests."
Only five points separated the top three strongmen in the under 105kg section which was won by Kevin Doig, Inverness, who secured 37 points, while Daz McNab, from Stirlingshire, was second with 33.5 points. Third place went to Thurso's Michael Elder, with 32 points.
Among the other local competitors were last year's runner-up Andrew Nicolson, Sibster, and Kris Hamilton, a personal trainer from Wick, who came third in 2018.
I put on an exhibition for the crowd and I had a couple of personal bests.
The eight under 105kg contestants took part in six events – 90kg concrete farmer's walk, yoke carry, log lift, 105kg stone carry, dead lift and 100kg sandbag over the bar.
Kevin, who is sponsored by Sinclair Butchers, Wick, explained that he had put the 100kg sandbag event on at the end as it created tension and made good viewing. The competitors had to complete as many repetitions over the bar as they could in 60 seconds.
"The first one dropped the sandbag, then they were rushing to win – it was really good to watch," he said.
Gallery1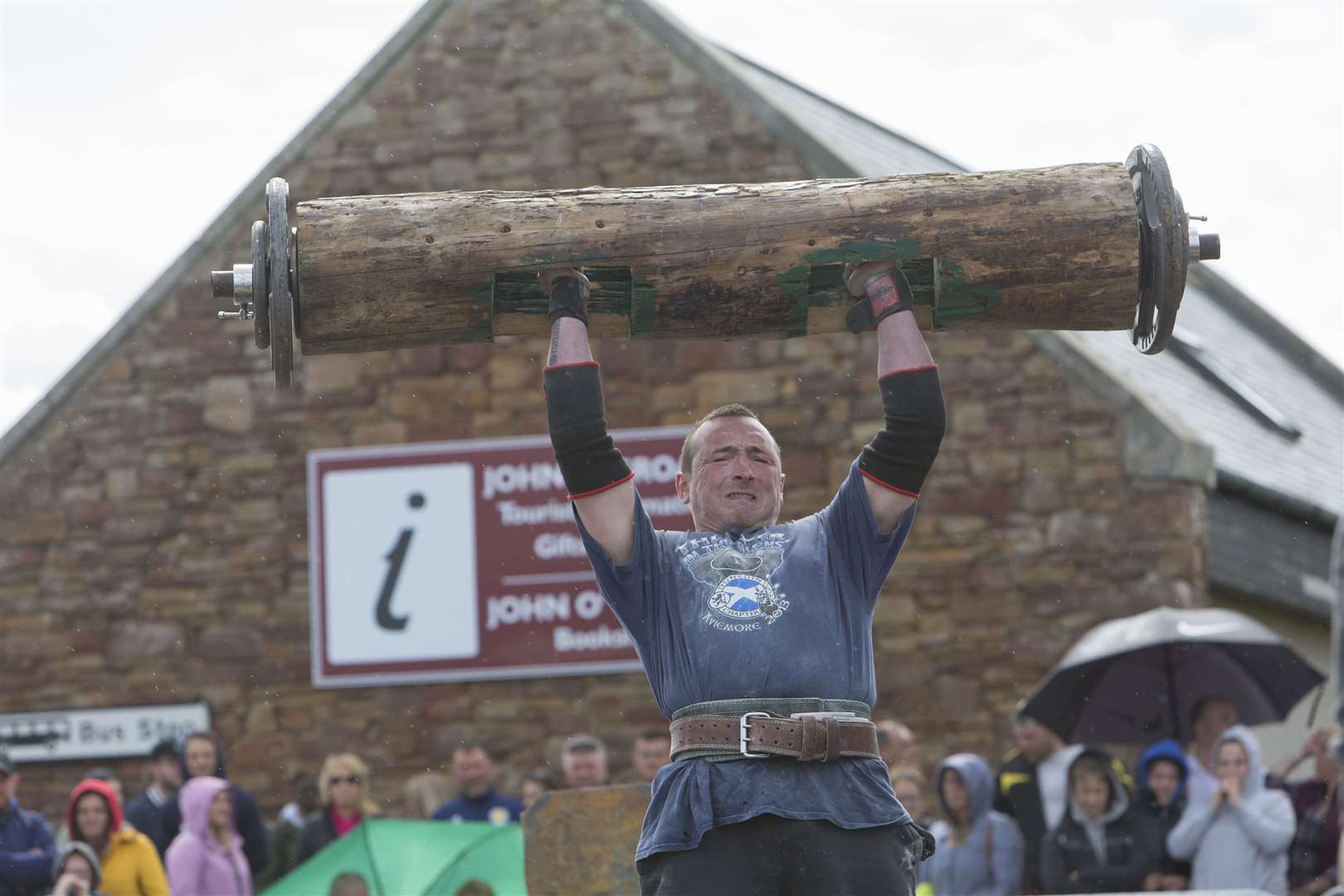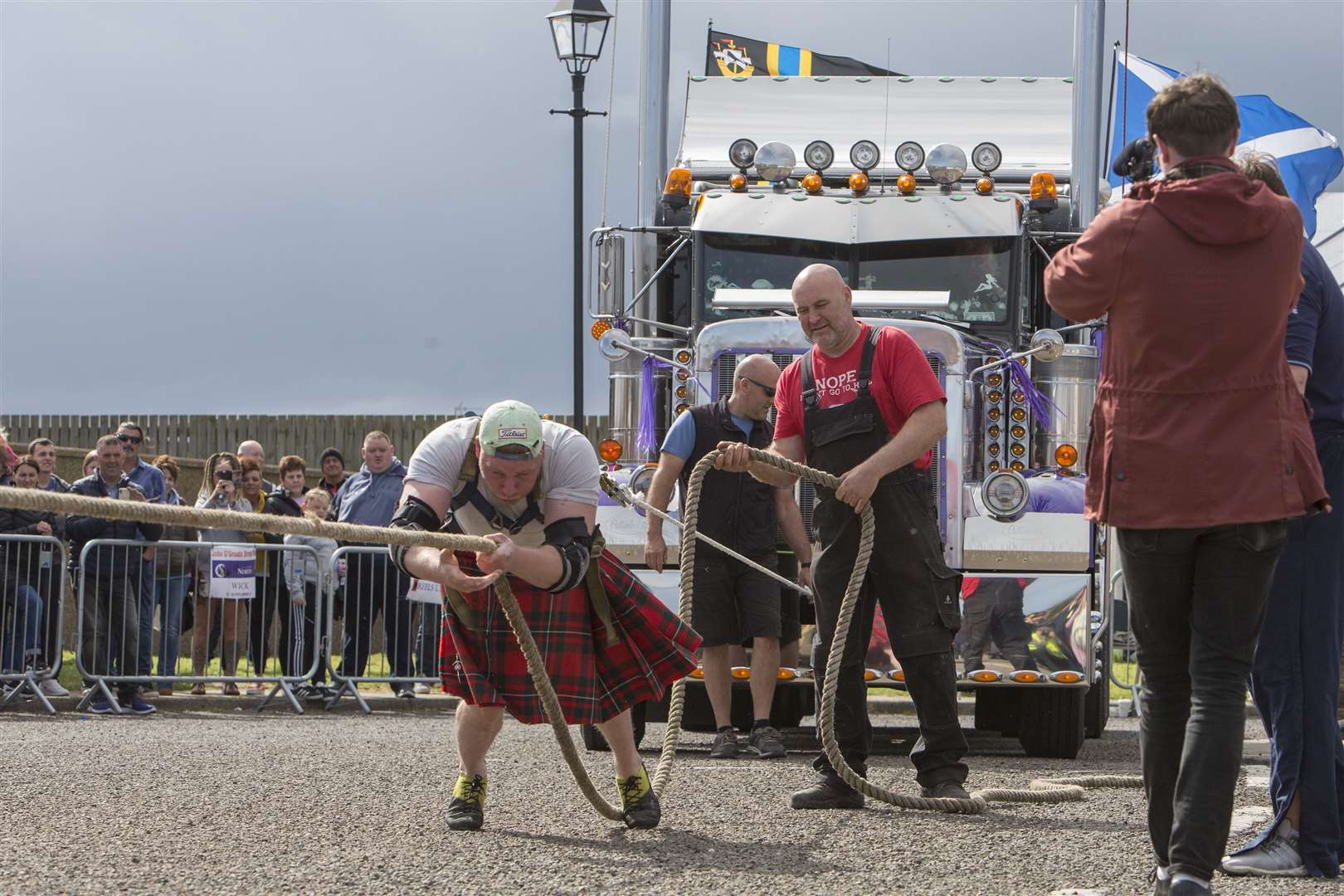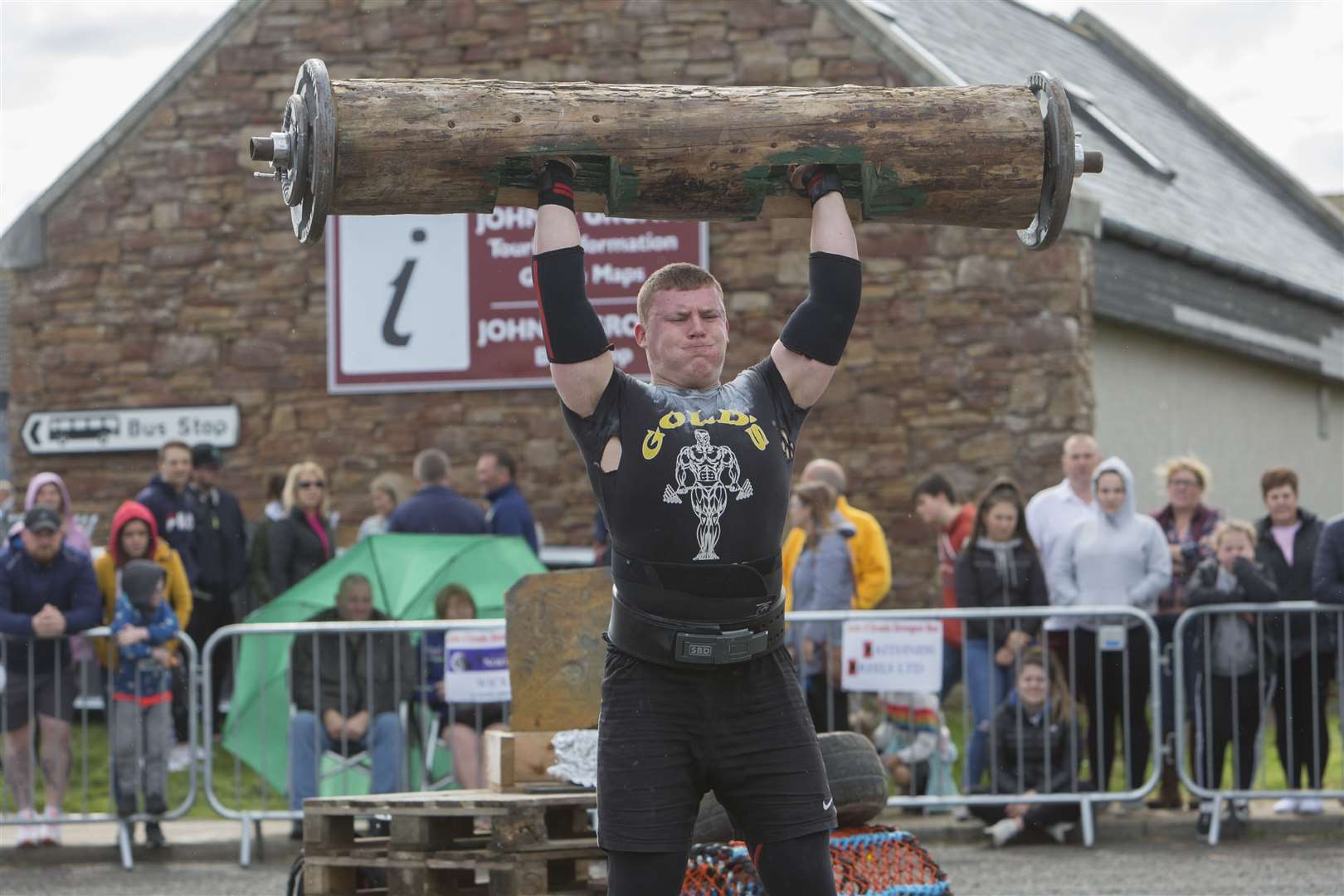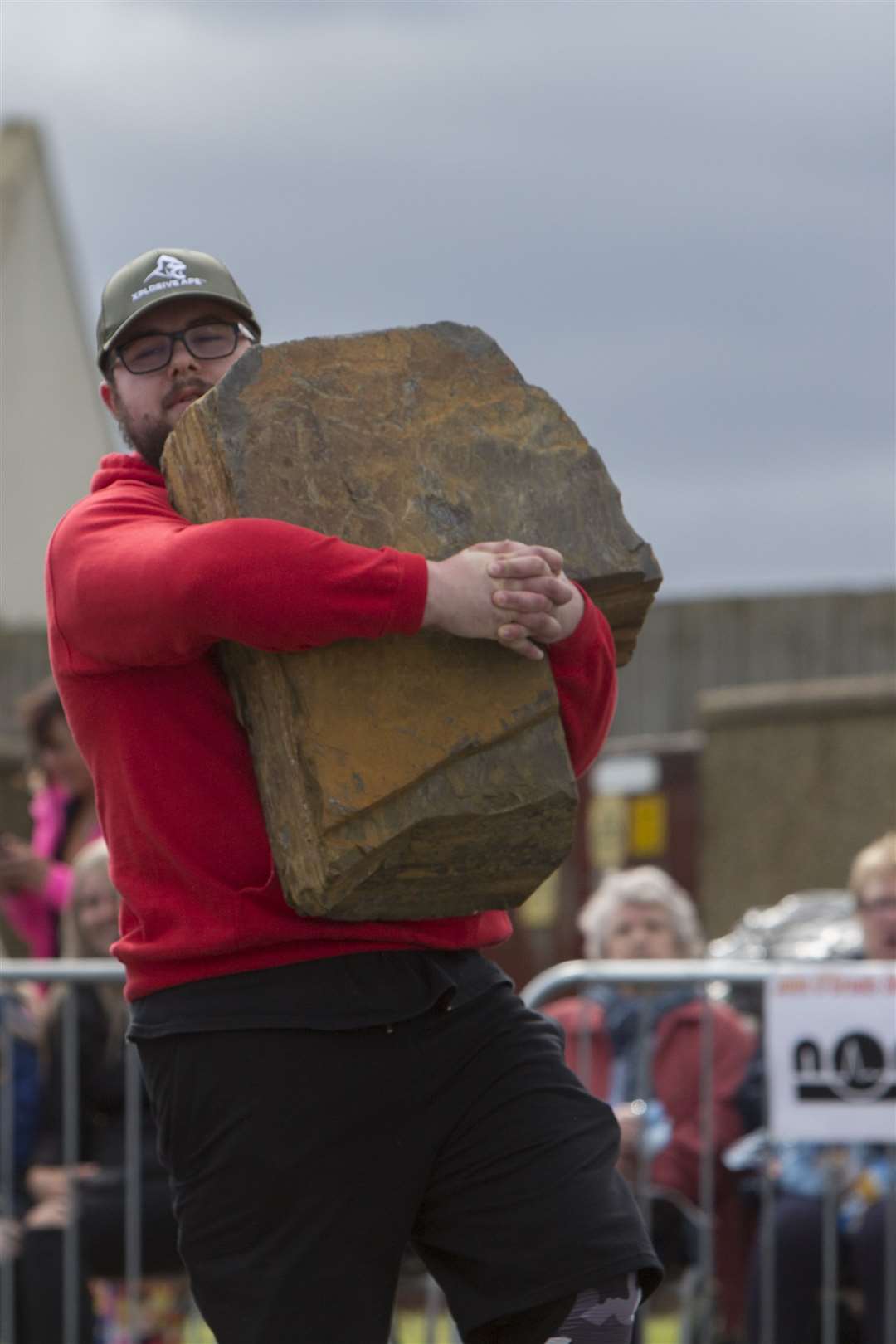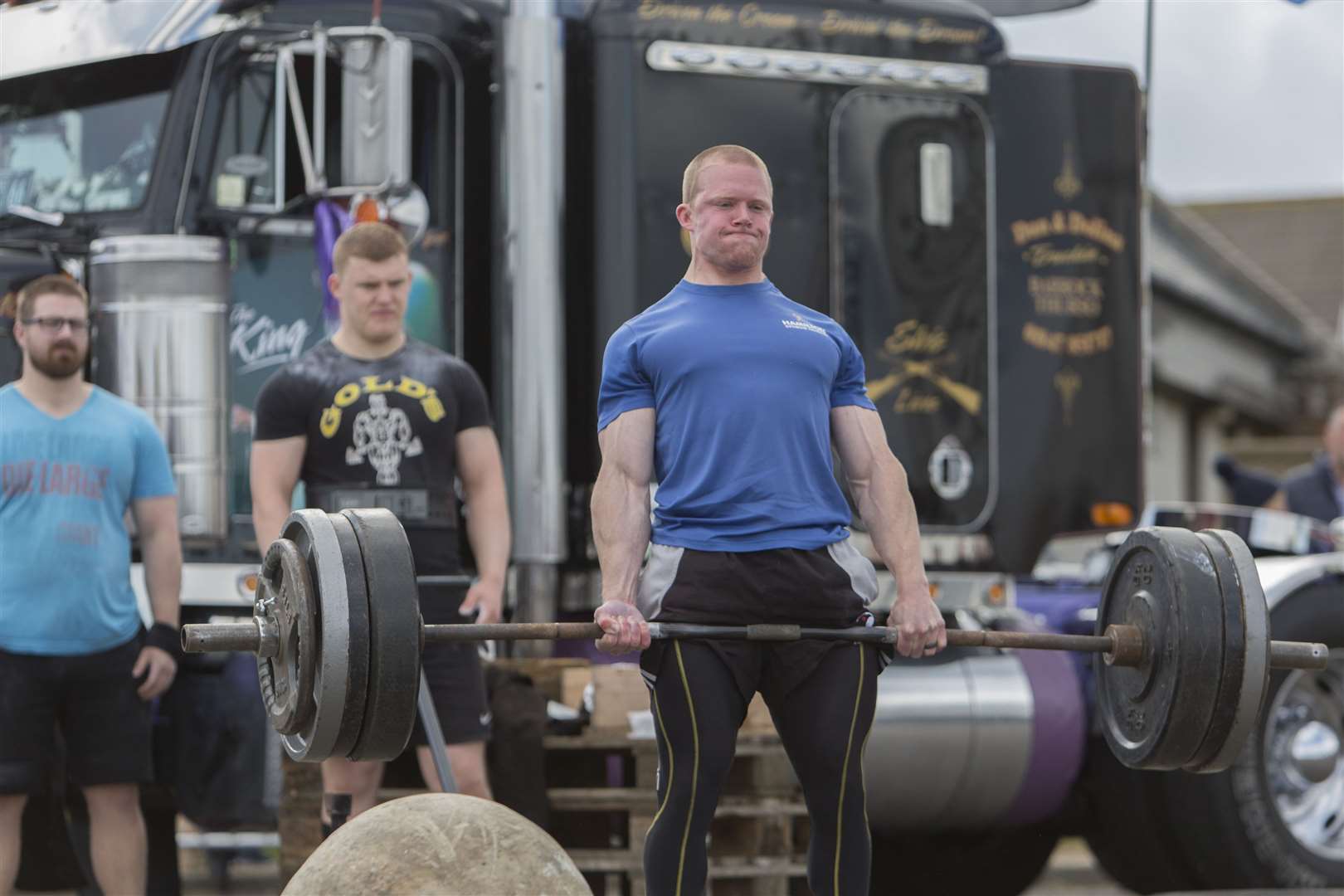 In his own category, Kevin, whose goal is to be the World's Strongest Man, performed a few tasks for the crowd, including a couple of new events for him – pulling an American truck, owned by Dan Mackenzie, Barrock, and carrying a timber frame made of four sleepers up a ramp as quickly as he could.
Standing at 6ft 4in and weighing in at 18-and-a-half stone, he said he found the timber frame carry difficult due to the handles being quite awkward to hold, but the crowd helped him push on.
Looking to the future of the competition, Kevin said: "My plan for next year is to give women a platform. That would make it more exciting and provide another attraction."
During the harbour day both car parks at John O'Groats were full and entertainment included displays by Wick RBLS Pipe Band and the Violet Leitch School of Dancing. Lifeboats from Thurso and Longhope were in attendance.
Organiser Walter Mowat said: "It was a successful day which attracted quite a lot of people to John O'Groats. The strongman competition was very good. Luckily the rain stayed away until later in the evening.
"It is a promotional day for John O'Groats – people get a chance to come out and meet others."
---
Do you want to respond to this article? If so, click here to submit your thoughts and they may be published in print.
---
---
Get a digital copy of the Courier and Groat delivered straight to your inbox every week allowing you to swipe through an exact replica of the day's newspaper - it looks just like it does in print!
SUBSCRIBE NOW
---
---