Our success is due entirely to our strong team, says Willie Watt after retiring as Subsea 7 site boss
---
Published: 08:15, 10 January 2021
---
Easier access to your trusted, local news. Have a look at our brand new digital subscription packages!
---
---
FOR three decades Willie Watt was at the forefront of pipeline bundle manufacture in Caithness, overseeing a series of major contracts for Subsea 7 and its predecessors that have created valuable local jobs and brought hundreds of millions of pounds into the area. Now, as he moves into retirement, Willie has paid a glowing tribute to the team he left behind – and has given an assurance that the company remains committed to the area for the long term.
During his time in charge at Wester the workforce processed more than 400,000 tons of steel, welded together enough pipes to stretch all the way to London and back and occasionally brought traffic to a standstill in Wick to allow gigantic yellow towheads to be transported through the streets on their way to the fabrication site six miles up the coast. It was there that the longest moveable man-made structure on the planet was assembled.
"The success we've achieved at Wester is due entirely to the strong team that was beside me," Willie said after standing down as general manager at the end of 2020. "They have been so creative in finding solutions to become bigger, better, faster, quicker and more efficient.
"They have been an amazing bunch to work with, and the thing I'm going to miss the most is not being involved with them on a day-to-day basis."
His replacement is Gordon MacGregor. "Gordon has been working alongside me for many years," Willie explained. "I have handed everything over to the team and they're getting on with the work."
He added: "I'm 60 now, I've been involved in 80 bundles, I started at Wester nearly 40 years ago and I've been responsible for the site for 30 years – but more intriguing was that when I first went there they were planting the forest around the loch up beside the rail track and today they're cutting it down. So there's a message there, I think: out with the old wood and in with the new."
Gallery1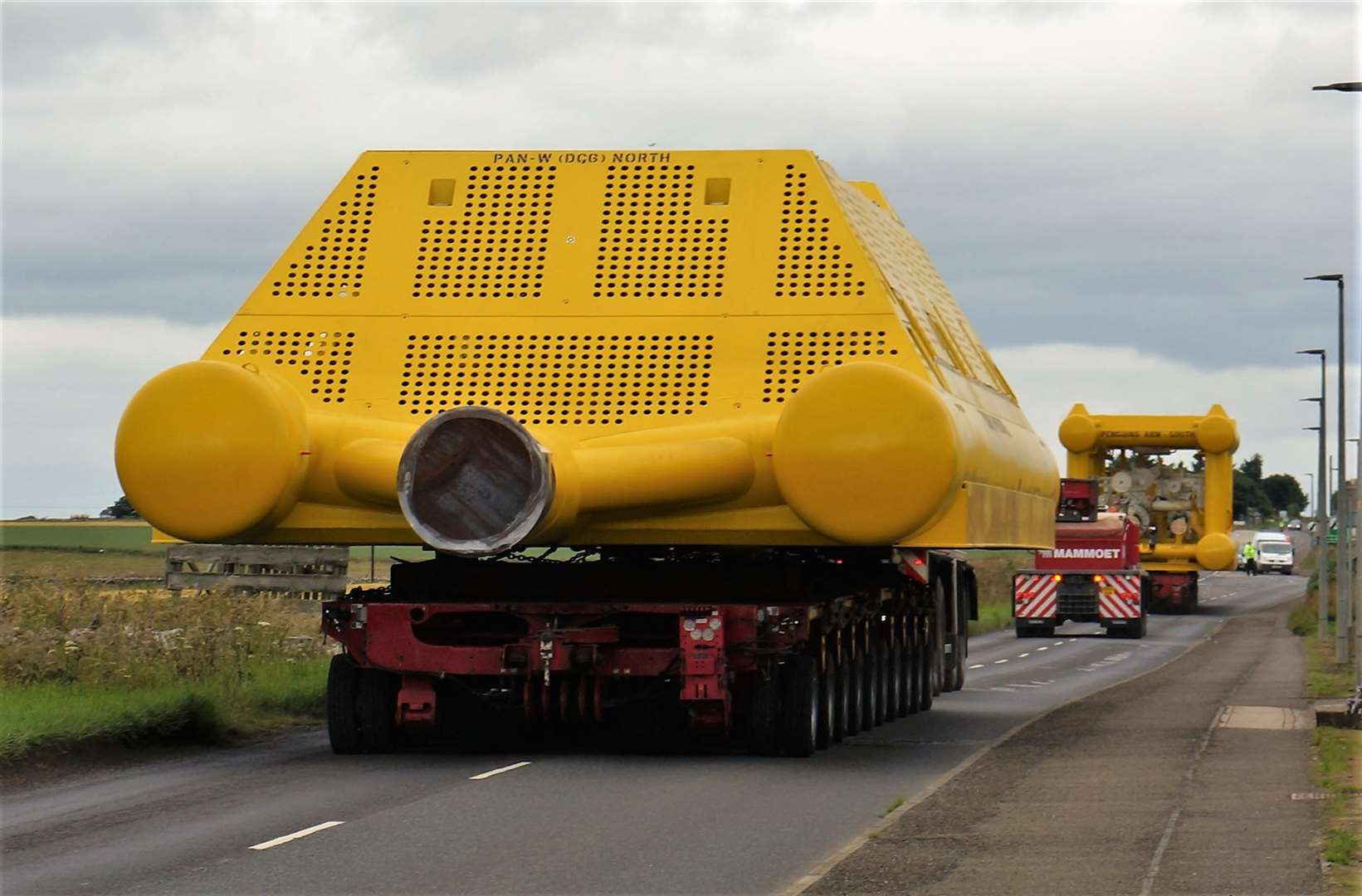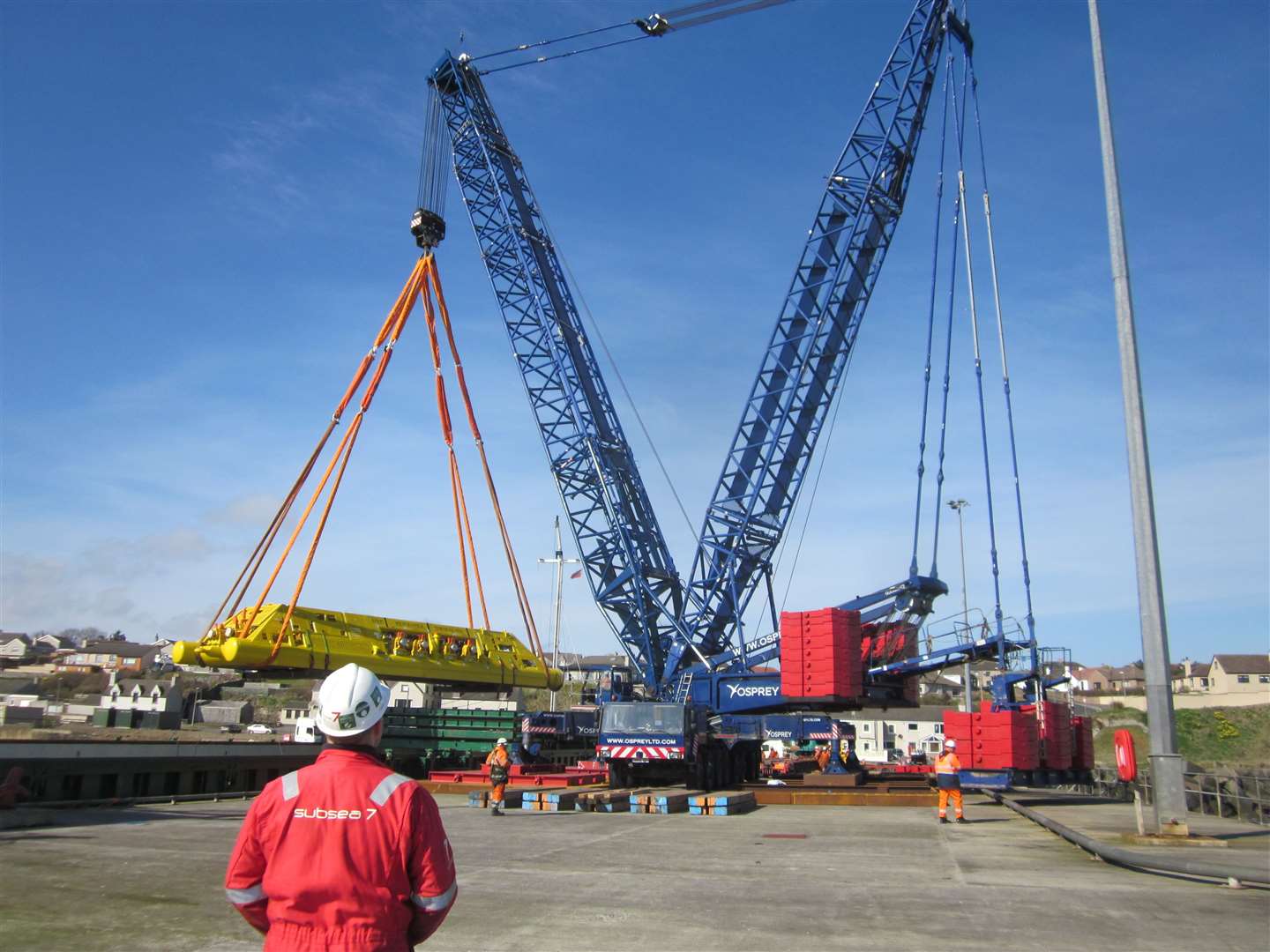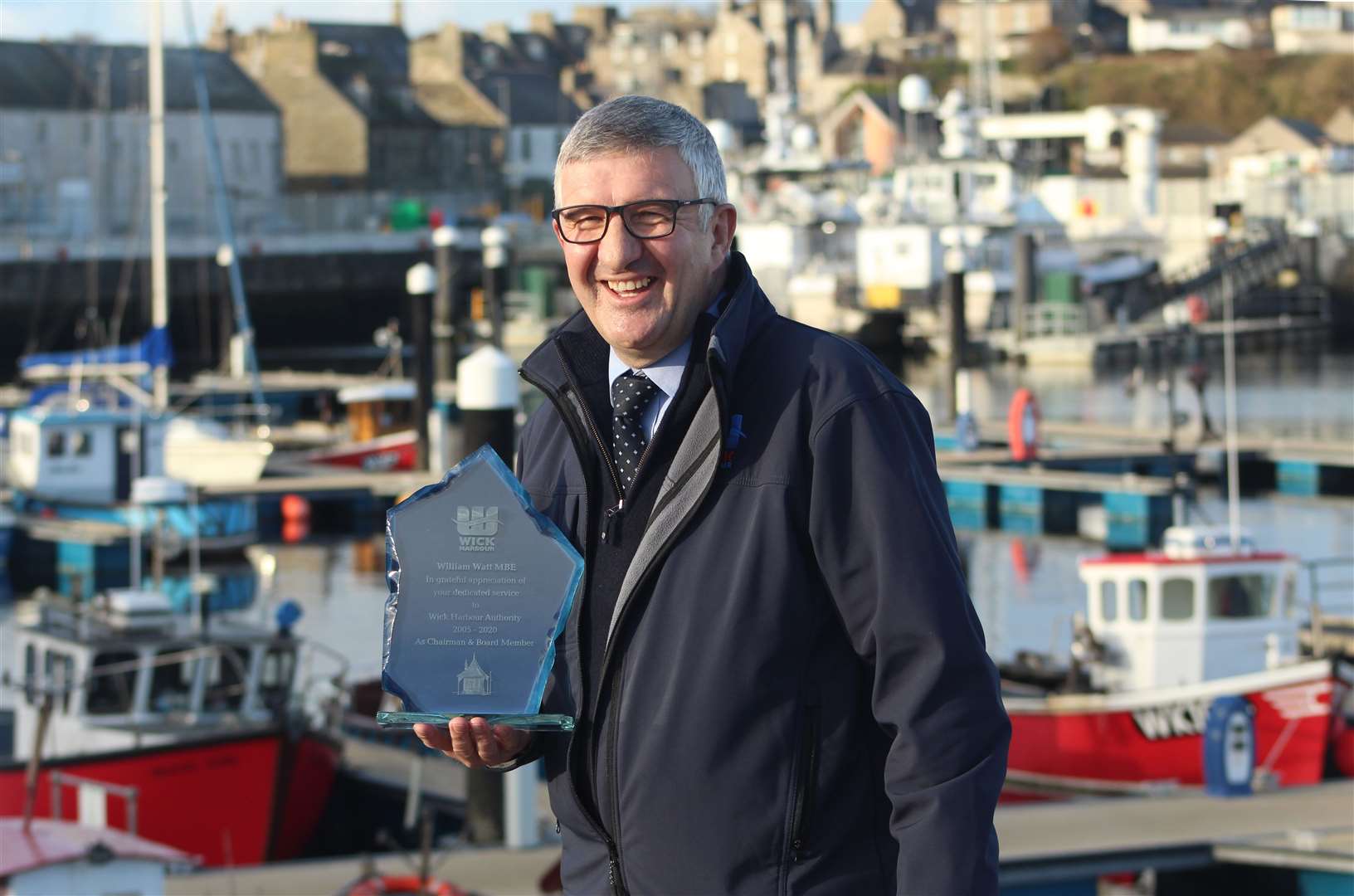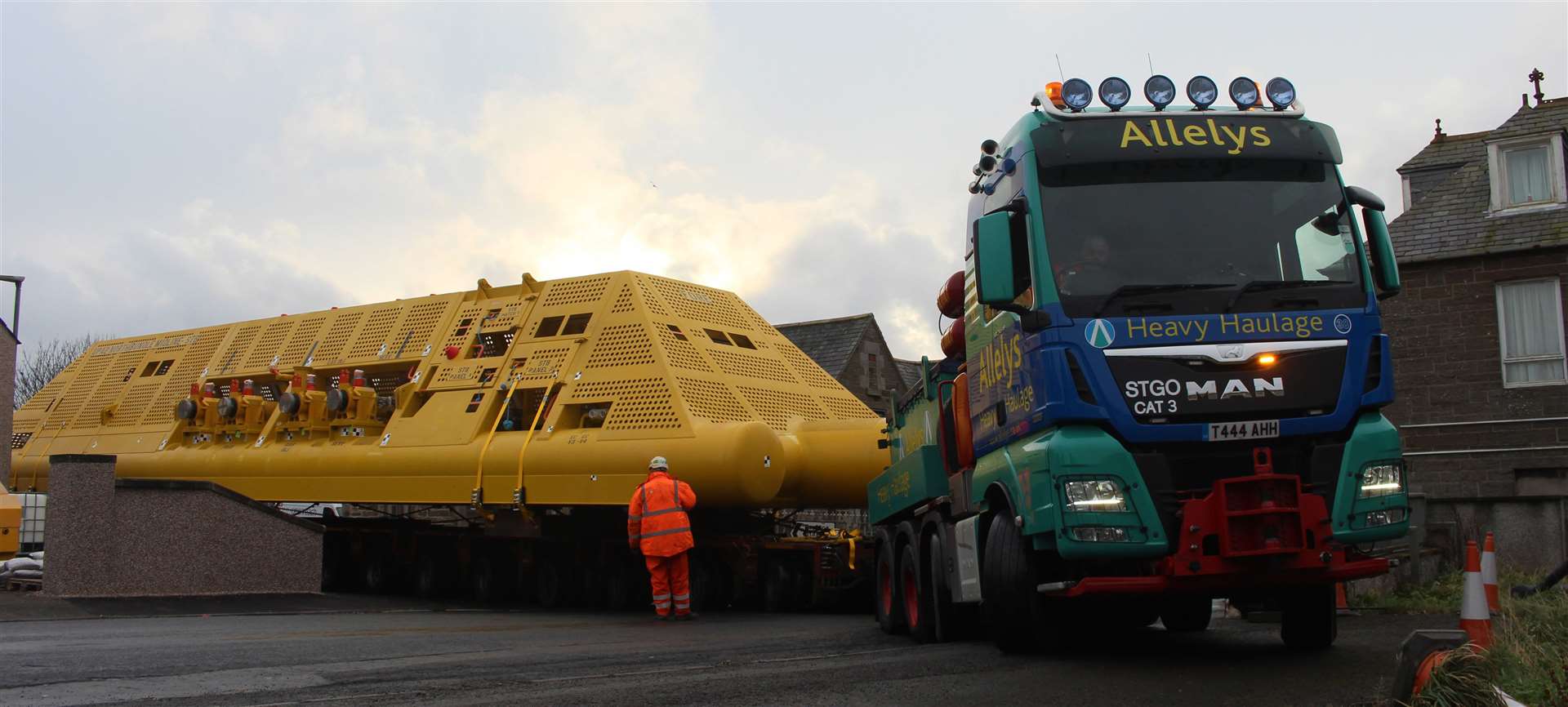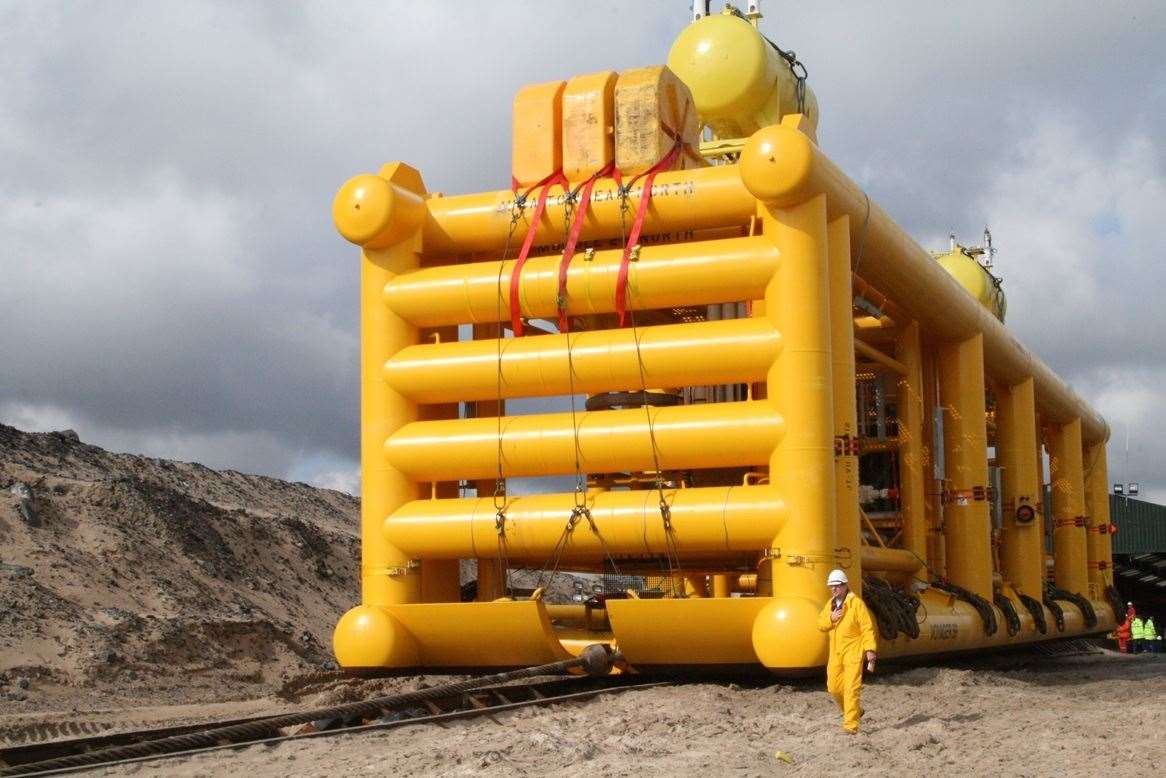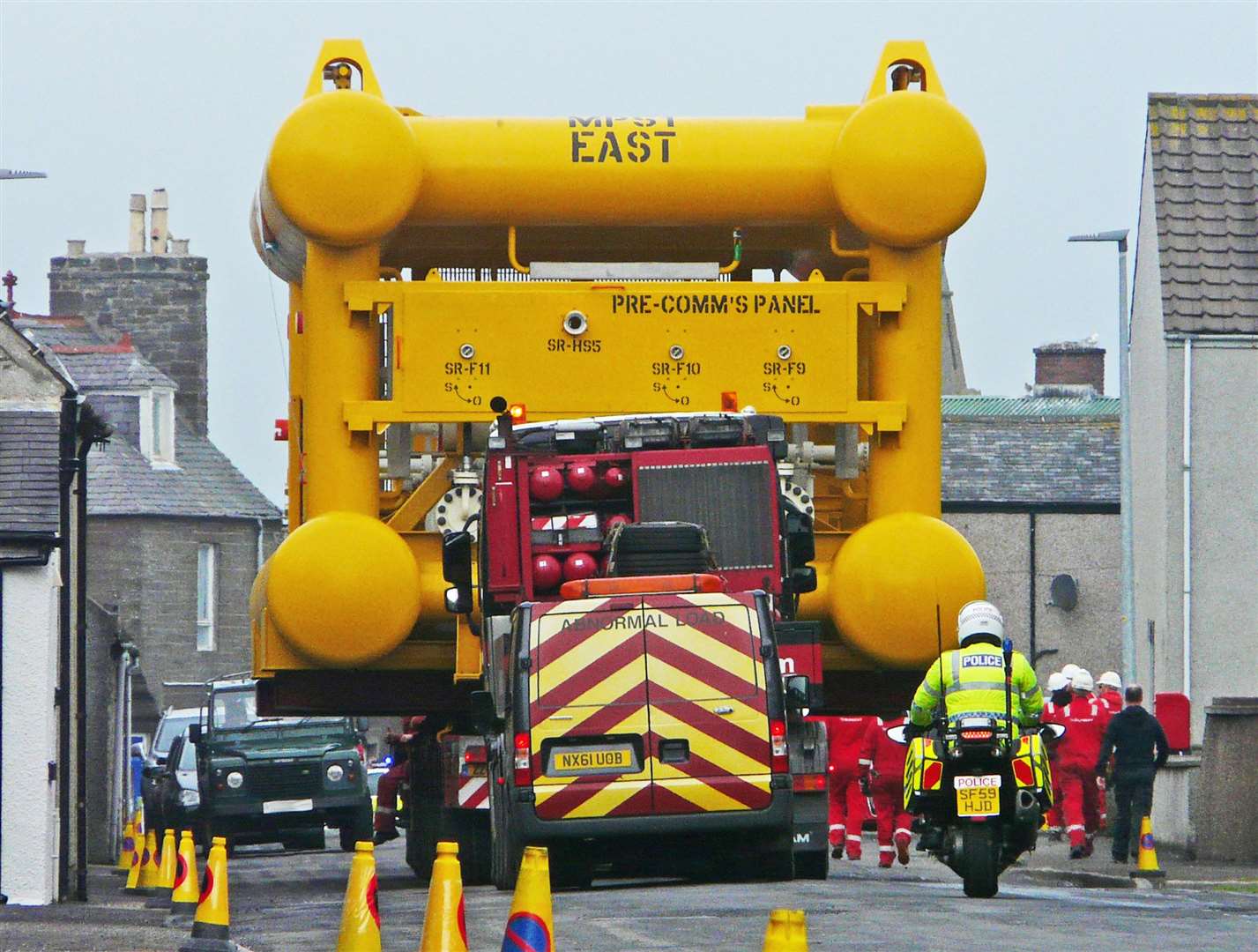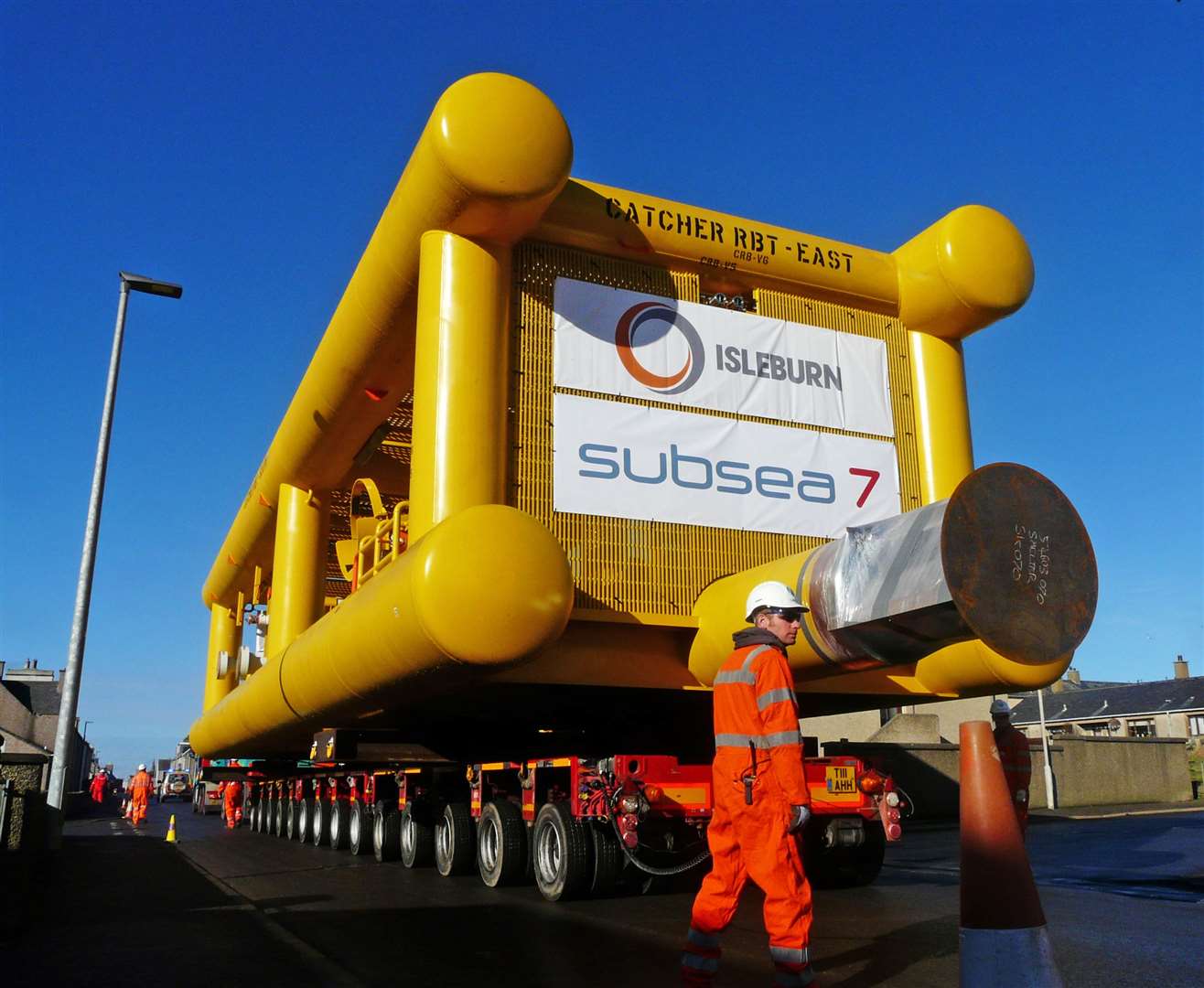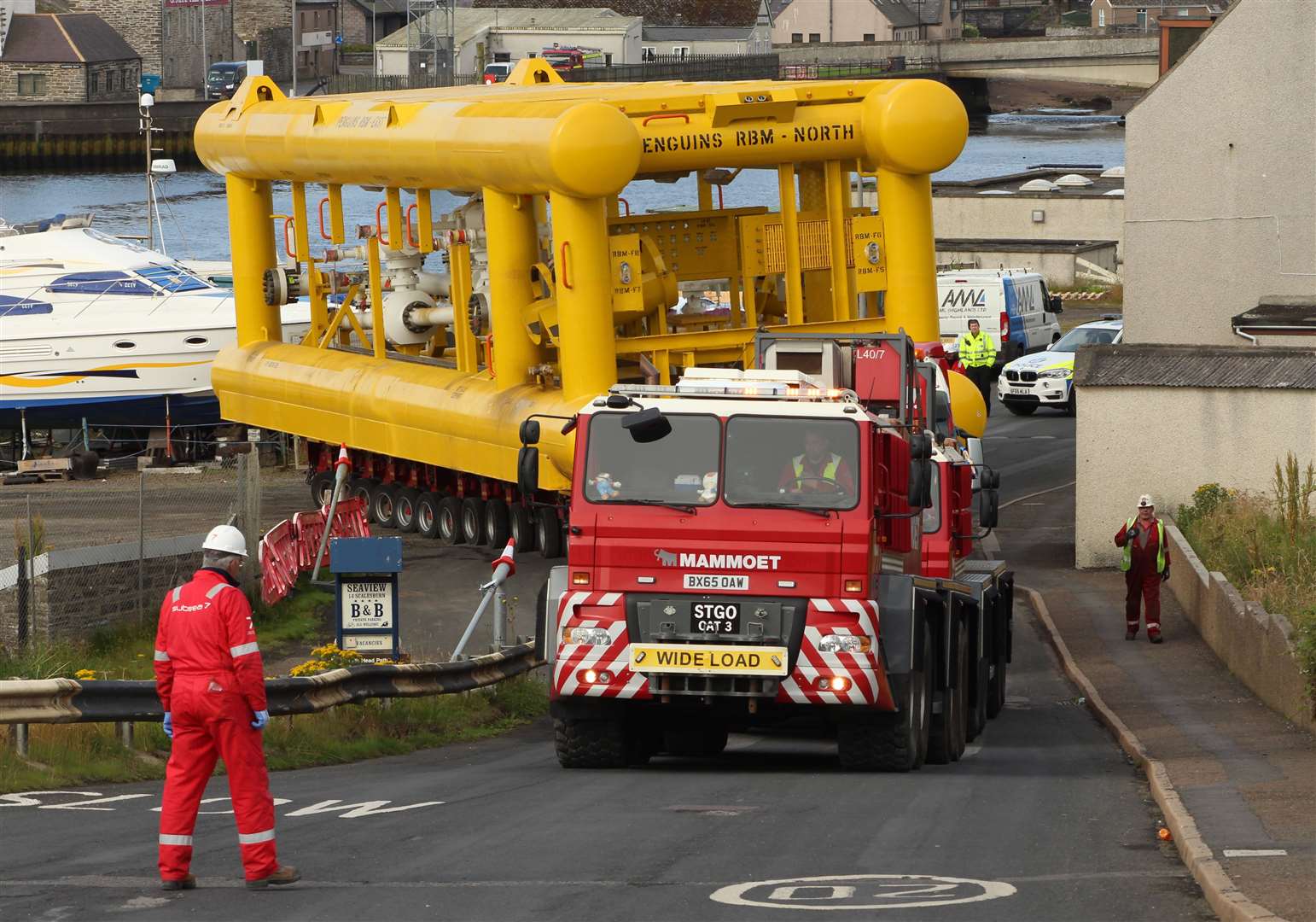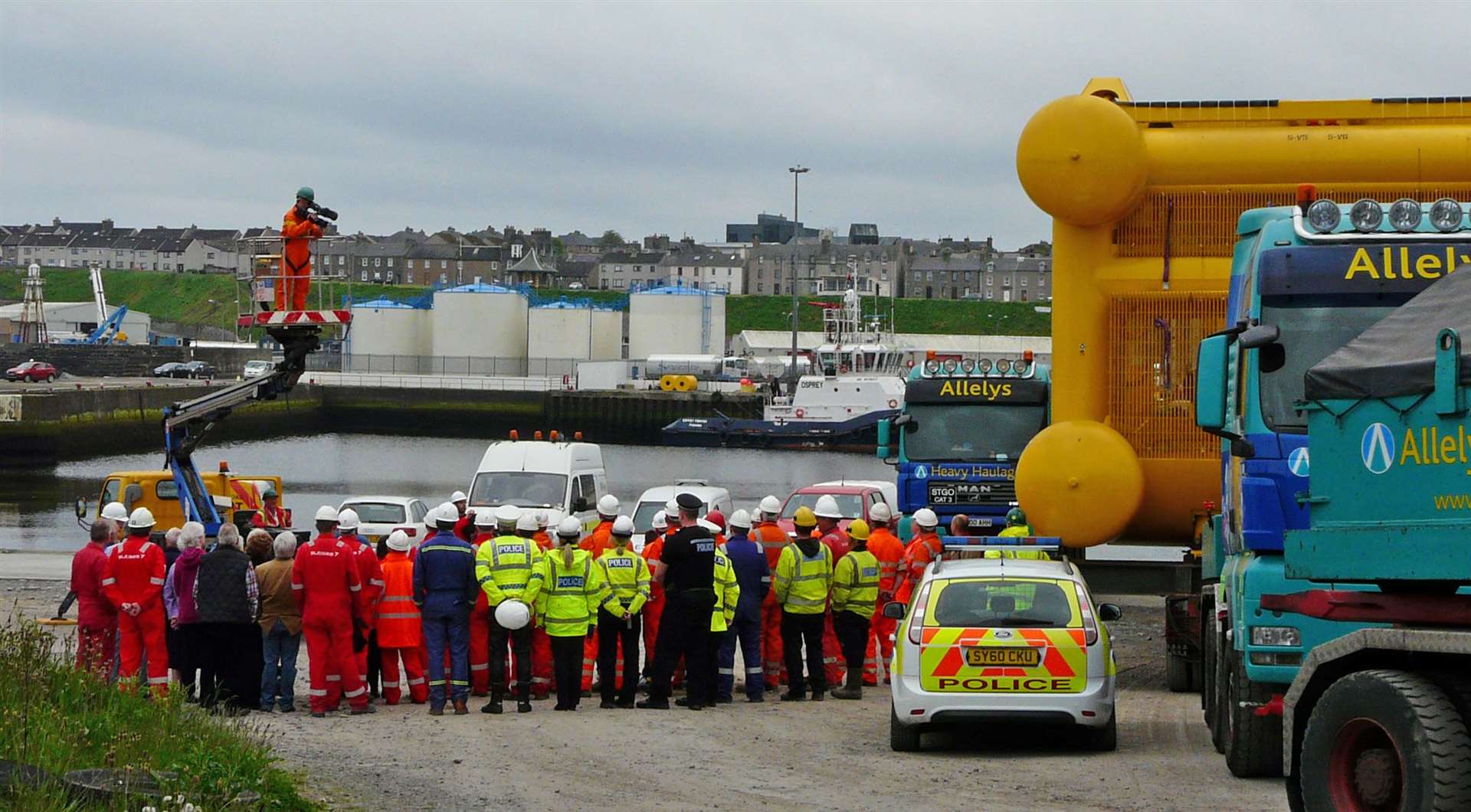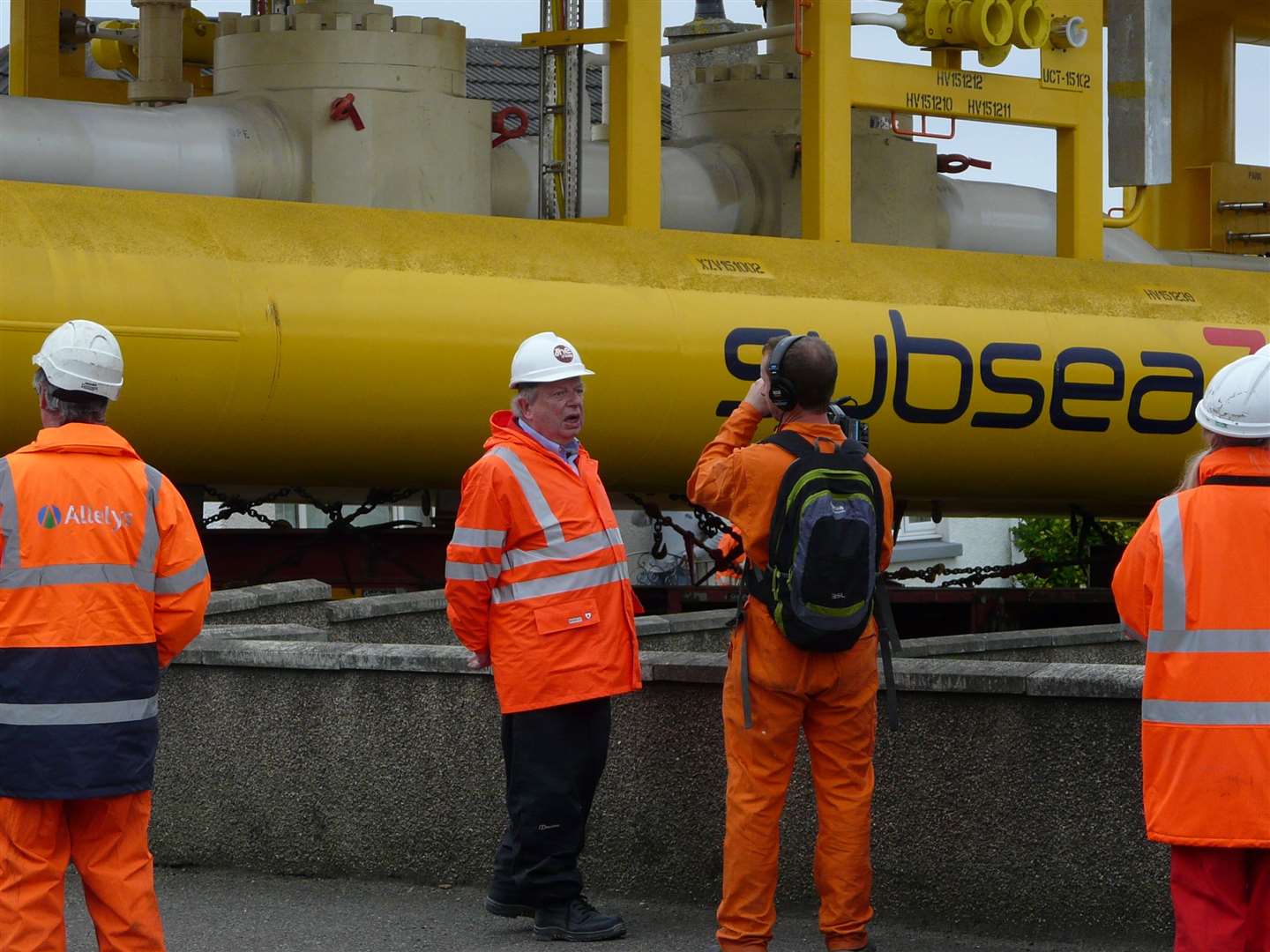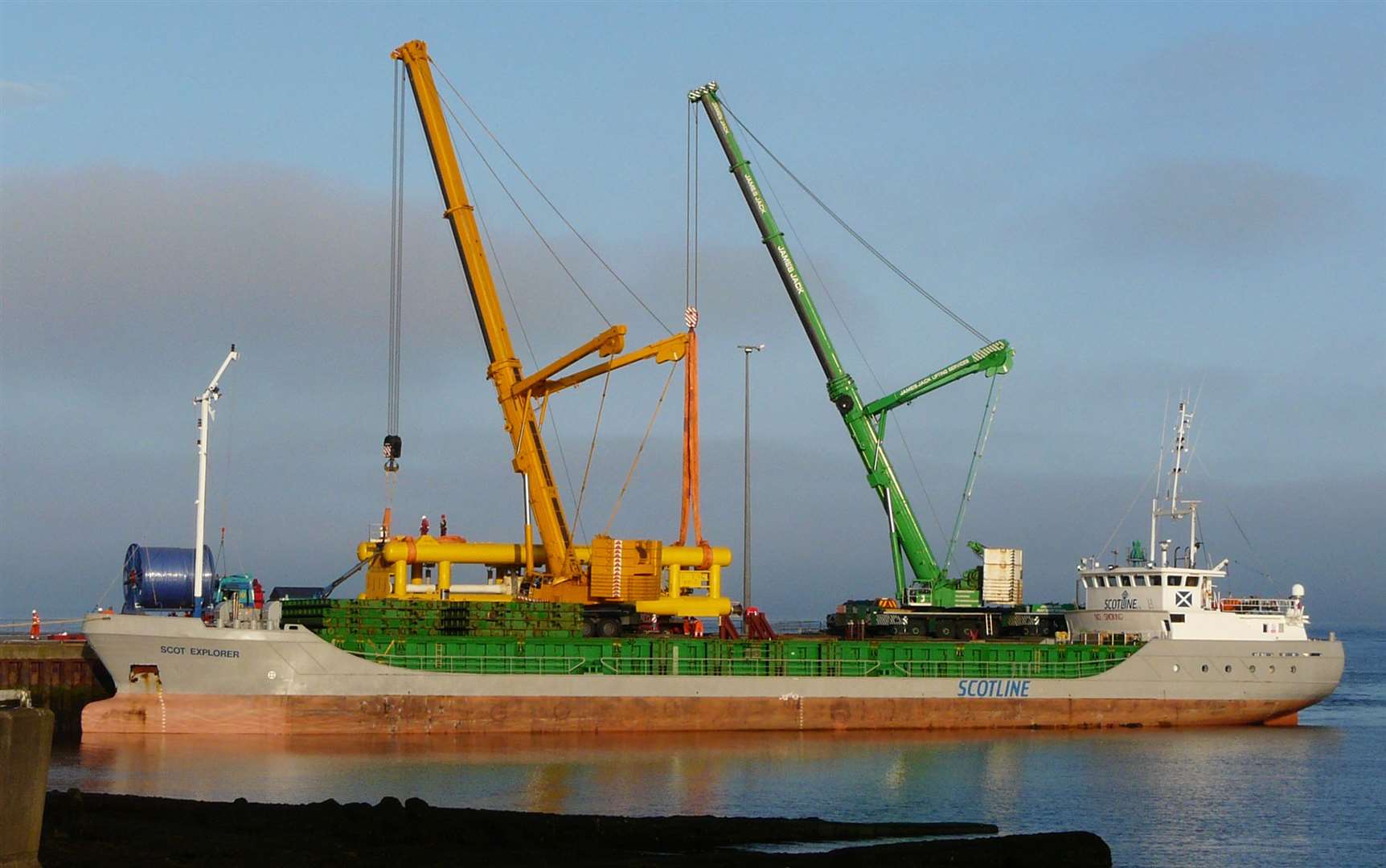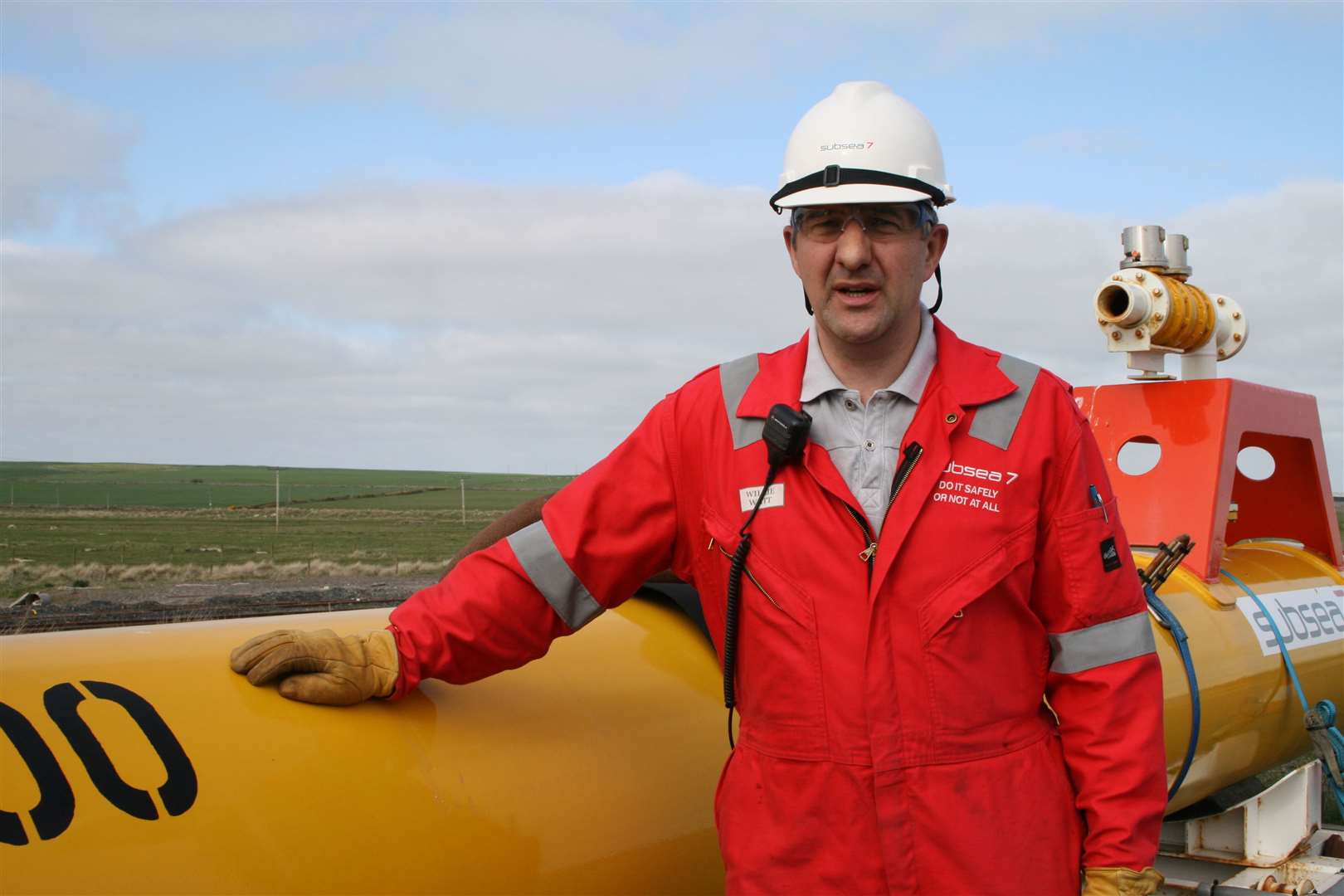 Willie left school in Wick at 16 and trained as a mechanic at the family firm, the agricultural dealership Shearer and Miller. "Because agriculture went through tough times, my father decided to shut down the business," he recalled. "That left me looking for an alternative job and at that time I went out to Wester."
The site was then operated by Kestrel Marine. It would later be run by Rockwater, Halliburton Subsea and subsequently Subsea 7. The location, opening out onto the wide expanse of Sinclair's Bay, had been selected after a thorough search from Angus northwards.
Willie explained: "They looked all the way up the coast, from Montrose and Arbroath all the way up. Kestrel was at the time looking to develop the river basin at Wick harbour to make it a service base. They went out to Sinclair's Bay and said, 'Wow, this is what we need.'"
The initial plans to develop the site would have meant cutting through the ninth tee at Wick Golf Club. Willie remembers how local councillors advised Kestrel to go back to the drawing board.
A realignment meant going under the fixed span bridge at Wester instead. "That allowed us to extend the site on an almost year-on-year basis until we've got to the full length of the site at 7.8km and that's why we're still here."
Willie began working for Comada, the non-destructive testing (NDT) company at Wester, at a starting rate of £1.50 per hour when he was 21. "I went straight into 13-hour night shifts and we worked six-and-a-half months solid – we never had a day off," he said. "So it was an eye-opener for me in many ways, including the fact that I was on a big site that had lots more controls and processes to consider and I was learning a new trade. There was a bit of street cred, I suppose, that you were working on a North Sea project."
He became NDT supervisor on site, but after working offshore during the quiet spells at Wester he felt he'd "had enough of being away". There followed a short spell with Fountain Forestry.
"I was lured back to Wester with the offer of a full-time job so that I was always on the books and didn't have to travel away. That was in 1989, and then in 1990 I became a full-time staff member of what is now Subsea 7."
Willie has been involved in 80 of the 88 pipeline bundles that have been produced on site. He likens the technology to an advanced type of plumbing work under the waves.
"What we are invited to do is develop the in-field services around an oilfield," he explained. "Basically we are fancy plumbers. We will plumb from the well back to the platform or back to the floating production storage facility.
"They find new wells close at hand to the platforms and we will then take the fluids or gases from that new well back into existing infrastructure. We will plug in an extra pipeline system that allows them to control the flow of the product and inject chemicals as they require into the field to maximise their recoveries.
"We will come up with a design of towheads, of pipeline systems, insulation systems, that allows them to take oil from maybe 30km away back into the platform using our bundle technology."
The Equinor Snorre project, for the Norwegian sector of the North Sea, was a particular highlight with its world-beating 7.6km length.
"Wick is famous for the shortest street in the world but it's less famous for the longest man-made moveable object that has been transported," Willie pointed out.
"The Equinor Snorre project for me stands out as one of the most complex we've ever embarked on. It was over 35,000 tons of steel.
"We launched the last pipeline in May [2020]. We had won that project four years previously, so some of these projects have a long life cycle.
"I remember meeting with Equinor at Ackergill Tower and committing to their management team that we would deliver this on time. It was a very proud moment when we did exactly what we said we would do, despite the fact that it was the largest thing we had ever taken on.
"The effort that went into it, the detailed engineering, the hard work, the creative thinking of the workforce to get us to a point where we would deliver it on time and safely... I am massively proud of that."
During the busiest part of that contract the site had a workforce of around 270. Oil and gas continues to be a cyclical industry and the present number is between 80 and 90.
We've been 42 years in Caithness, as Subsea 7 and its predecessors, and we are here for the long term.
"We've had lots of staff move on to significant jobs in the industry because they've had that opportunity at Wester," Willie said.
"Wester facilitates massive projects for Subsea 7. The spend that these projects create for Caithness runs into hundreds of millions.
"Our local supply chain is used as much as possible. If we can't get it in Caithness we'll get it in the Highlands; if we can't get it in the Highlands we'll get it in Scotland.
"We have engaged heavily with our supply chain, got them on board with what we're trying to do, and they've been phenomenally supportive over the years – we couldn't have done it without them, just the same as the workforce.
"We've been 42 years in Caithness, as Subsea 7 and its predecessors, and we have almost completed the leases for the next 20 years. So we are here for the long term.
"The ethos of Subsea 7 is to deliver the capability to an area, train the local workforce to run and manage it, and there could not be a better example of that than Wester. The backbone of the operation here is Caithness-led and with the workforce nearly all from the Caithness/Highland area."
Towhead shipments to Wick provide a very visible sign of the sheer scale of the work as specialist haulage vehicles pull their huge loads through streets that have been cleared of parked cars, and with lampposts and signs temporarily moved out of the way.
"When towheads are coming through town, people take time off their work to watch them," Willie said. "I feel so happy that people can accept the disruption that we invariably cause, because they understand that it does bring jobs and it does help charities and it does help the community."
Indeed, Willie is proud of the way Subsea 7 has supported the community through its charitable donations to voluntary groups.
"We started that in 1996," he said. "It was a performance recognition scheme and the main aim was to support local charities. This year we're supporting Moray Firth Radio Cash for Kids because we see that as being important.
"But there are hundreds of charities and organisations that have benefited over the years. From 1996 to the present we have put over £330,000 worth into the community, and that means a lot."
Willie also acknowledged the company's flexibility in allowing him to devote time to Wick Harbour Authority, on which he served for 15 years, most of that time as chairman, before stepping down in October.
"Without the support of Subsea 7 I couldn't have done the job at the harbour," he said. "I was able to leave the site at any point to go to a meeting at the harbour. And that wasn't under the radar – that was fully supported from management in Subsea 7.
"They recognise that we've delivered a corporate social responsibility that runs deep in this community."
The last year of Willie's working life brought the additional challenges of the Covid-19 pandemic. After the site shut down in March, a period of "soul-searching and solution-funding" followed as procedures were put in place and site facilities were adapted to take account of social distancing.
"I would say Covid has added another layer of pressure and worry and concern," Willie said. "We were given a status of essential workers, but I was not going to go back to work until I was satisfied that we were not going to put Caithness at risk by creating a hot-spot at Wester that would have percolated right through the community."
Willie is adamant that there will be a continuing need for oil, while at the same time Subsea 7 and other companies are looking to play their part in a low-carbon future.
"The energy transition is on the march," he said. "All companies recognise that we need to reduce the carbon footprint. However, Wester's ongoing success will be determined by the fact that we will need oil for many, many years to come.
"We are continually looking for ways of improving the production of bundles, reducing our carbon footprint as a company and embracing the energy transition going forward. But there will be a market there to service, and the market will be there as long as there is a desire to use oil and gas for energy and manufacture.
"I don't have a crystal ball to work out when that's going to be. But I know that Subsea 7 will be at the forefront of making sure that we are leading the charge on all of these initiatives.
"Our company has already diversified into the renewables field. I look out from my window here at all the foundations we installed for the Beatrice field. We're on the Seagreen [offshore wind] project, we're involved in some of the Moray East stuff. So we are already involved heavily in various renewable projects."
He added: "Wester site was set up in the 1970s to service the North Sea. I guarantee it is the only site that is still fundamentally servicing the North Sea, through all the changes, through all the diversifications... Wester does stand out as a huge success through the entire life cycle of the North Sea, and it's still there."
In 2017 Willie was made an MBE for services to the community and he is Vice-Lieutenant of the county. In retirement he intends to continue his voluntary work with community initiatives such as Wick Paths Group and the Seafarers Memorial Group, and he will look forward to seeing his former colleagues continuing the Wester success story.
He said: "I wish them all the very best for the future and I thank one and all for all the support, the humour and the hard work to deliver world-class performances. We take our work very seriously, but we've got to have a smile on our face to take us through some of the problems we've encountered along the way.
"It has been an honour and a privilege to have been involved in the way that the site has developed, improved and increased its capacity. It's a great story, and I look forward to watching the adventure continue from the comfort of my armchair."
---
Do you want to respond to this article? If so, click here to submit your thoughts and they may be published in print.
---
---
---