Local shops rise to the challenge of Covid-19
---
Published: 18:51, 25 March 2020
| Updated: 20:35, 25 March 2020
---
Get a digital copy of the Courier and Groat delivered straight to your inbox every week
---
---
LOCAL shops and businesses selling takeaway food have risen to the challenge of the lockdown restrictions put in place across the country this week.
On Monday, all retailers selling non-essential goods were ordered by the Government to shut up shop and social distancing measures have been introduced to those that are open.

The "non-essential" shops included those selling clothing, books and electrical goods, as well as hairdressers, bed and breakfasts and markets, whether they are indoors or outdoors.
Shops that are exempt from the Government's ban are food retailers, pharmacies, hardware stores, corner shops, petrol stations, shops in hospitals, post offices, banks, newsagents, laundrettes and pet shops.
The guidance says shopping should only be for "basic necessities" and should be as infrequent as possible.

We dropped by a café and a convenience store in Wick on Wednesday morning to see how they were rising to the challenge of the new regime.
Rehan Amin runs the KeyStore in the town's Bridge Street and when we visited the shelves were packed with a variety of produce including locally made fresh sandwiches and baking.
"We're doing a lot of deliveries at the moment so people can stay safe at home," he said.
"It's just myself and one part-time staff member working at the shop for the time being. I'm keeping the other staff on but they're at home for safety reasons."
Rehan said that the main priority was not profit but making sure people got their supplies and were able to stay safe.
Gallery1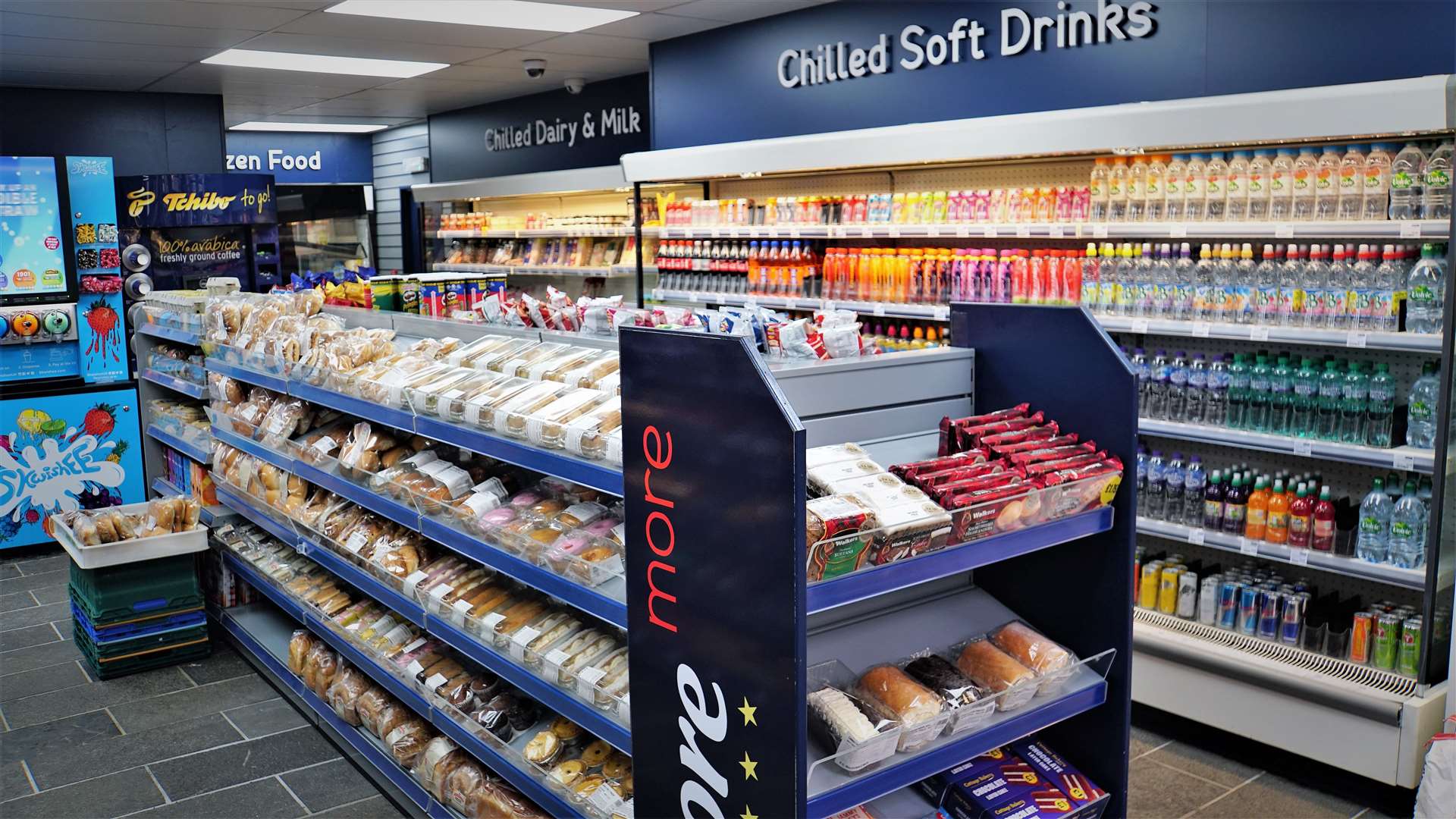 "We've reduced our opening hours for the moment which are from 9am to 5pm," he said.
"These are hard times just now and it could be like this for a long time to come. I want to do as much as I can for the community and help the people that need it."
Rehan said he will still be donating essential items to the local food bank as well.
Amalie Johnston runs the Corner Café on Francis Street and showed how her new social distancing policy operated.
"We only allow one person in at a time and they have to stay at the required distance when inside," she said.

She added that all coins are dropped into boiling water and banknotes washed with alcohol gel to keep them disinfected.
"We were closed [on Monday and Tuesday] and were waiting for Government guidelines," she said.
"Clear guidance then came through that cafés and restaurants could operate takeaways and deliveries but only under strict control."
Gallery1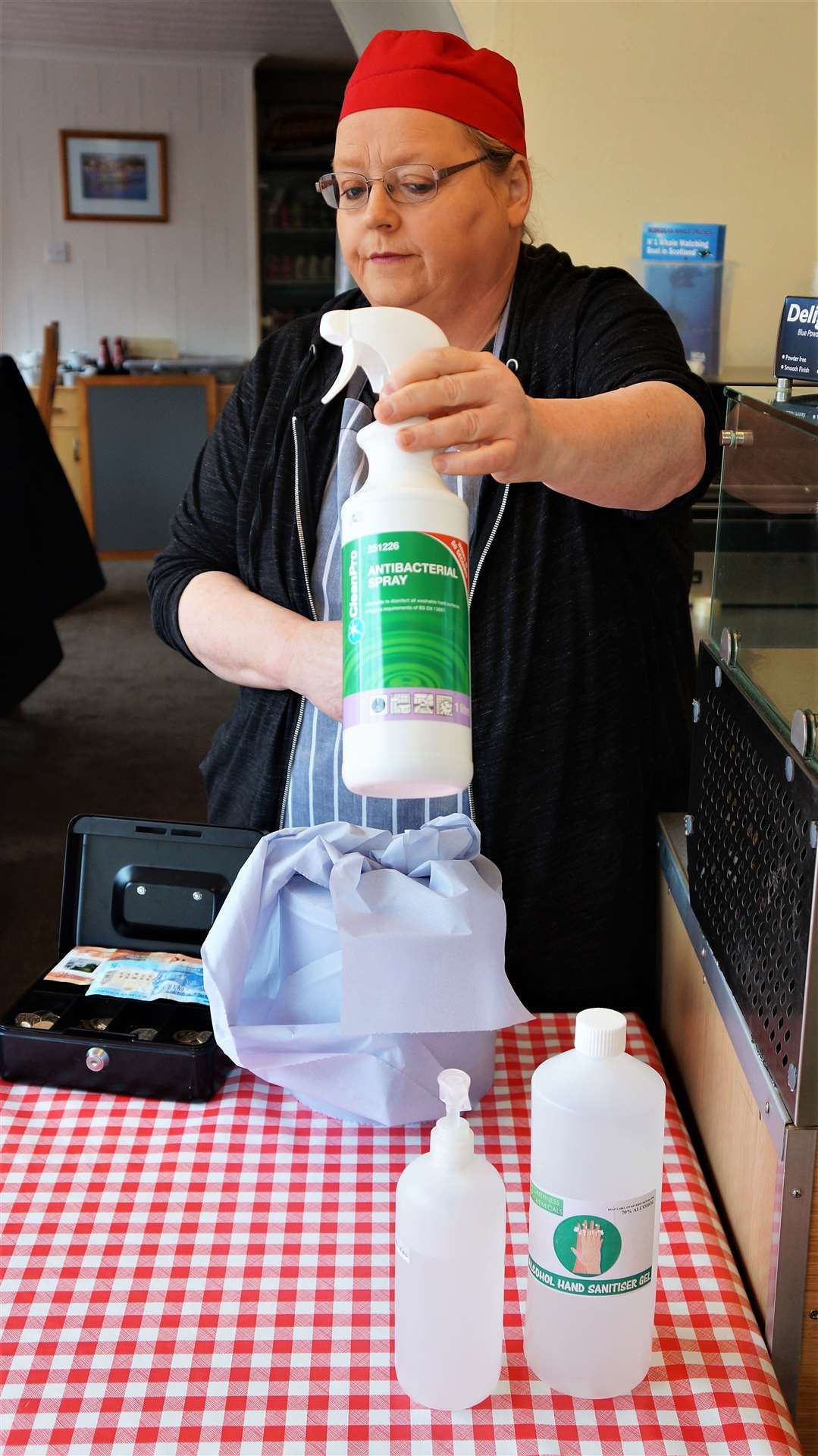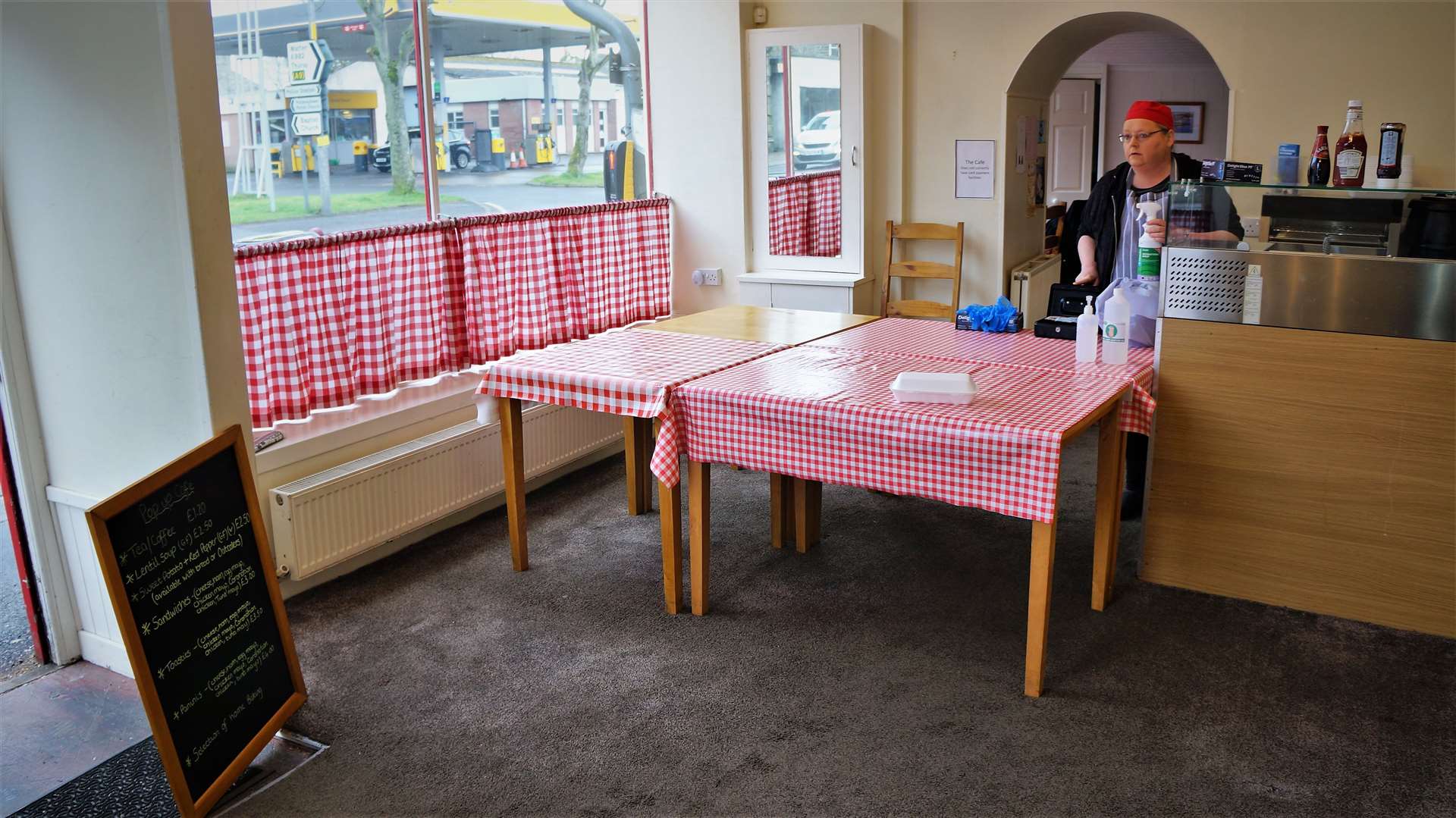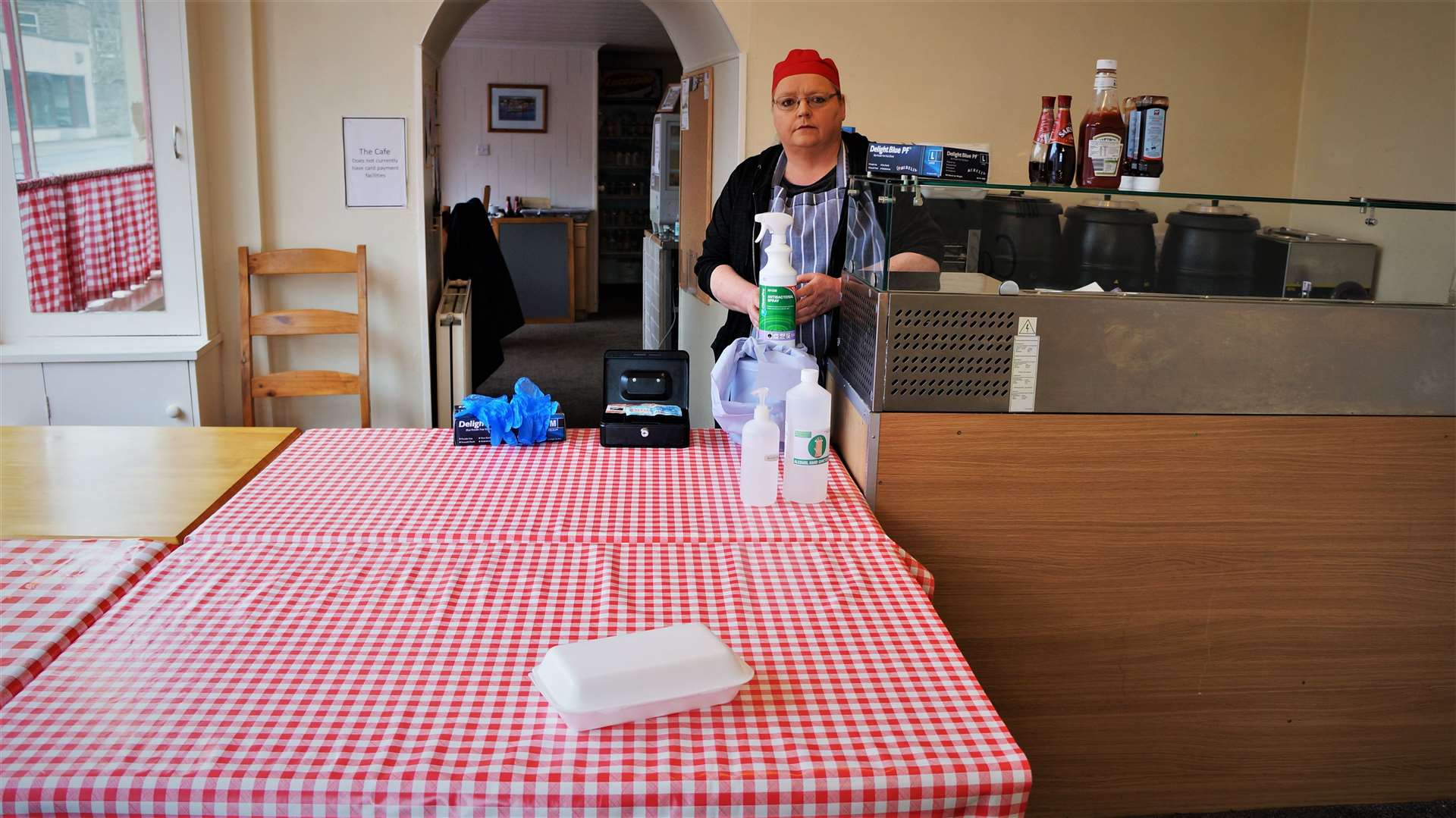 The owner of the popular café said she had always done takeaways but home delivery is a new service.
"We're doing deliveries for the people who are unable to come and pick up [the food]."
Amalie said that anyone interested in the deliveries – which she calls "doorstep drop-offs" – can call the café on 01955 604141.
"There are lots of key workers and older single men looking for hot meals," she said.
"Some of our older male customers cannot cook and have no idea how to put a proper meal together."
There is a Facebook page for the business with updated information and menus.
"We're getting new menus printed for over this period with a 'special' available every day."
Cleanliness and disinfecting are constantly happening at the café as a precaution against the coronavirus.
"People come in and leave their money on the table which then goes into a box to be cleaned. All money going out is sanitised," Amalie explained.
She added that one of the main reasons she reopened her café was to help the people who are self-isolating and cannot get out.
"We had a lot of requests to reopen but we said it would only be done under very strict control and only with me and Richard [her husband] working."
Amalie said that she will still have gluten-free as well as vegetarian and vegan options available.
The Corner Café is open 8.30am until 2.30pm from Tuesday to Saturday.
---
---
Having trouble getting out to pick up your weekly newspaper?

Get a digital copy of the Courier and Groat delivered straight to your inbox every week and read the full newspaper on your desktop, phone or laptop.
SUBSCRIBE NOW
---
---