Wick boss praises 'brilliant' Macadie ahead of testimonial dinner
---
Published: 20:20, 11 April 2019
| Updated: 22:34, 11 April 2019
---
---
WICK Academy manager Tom McKenna has hailed Richard Macadie as a shining example to any young footballers hoping to make a name for themselves in the game.
The 32-year-old attacking midfielder will be honoured at a testimonial dinner this weekend after clocking up 16 years with his home-town club.
Macadie has made 523 competitive appearances for Academy and is the club's all-time top scorer with 194 goals.
"In my short time with the club Richard has been absolutely fantastic," McKenna said. "I can't praise him enough – he's Wick through and through and he has got the club at heart.
"He has a professional attitude in everything he does. The enthusiasm he has after all the years he's been doing it is commendable.
"For any youngster who wants to go and play Highland League football, or aspire to play for Wick Academy, you've just got to look at Richard Macadie and how he handles himself. He's a credit to the club – a brilliant guy."
Gallery1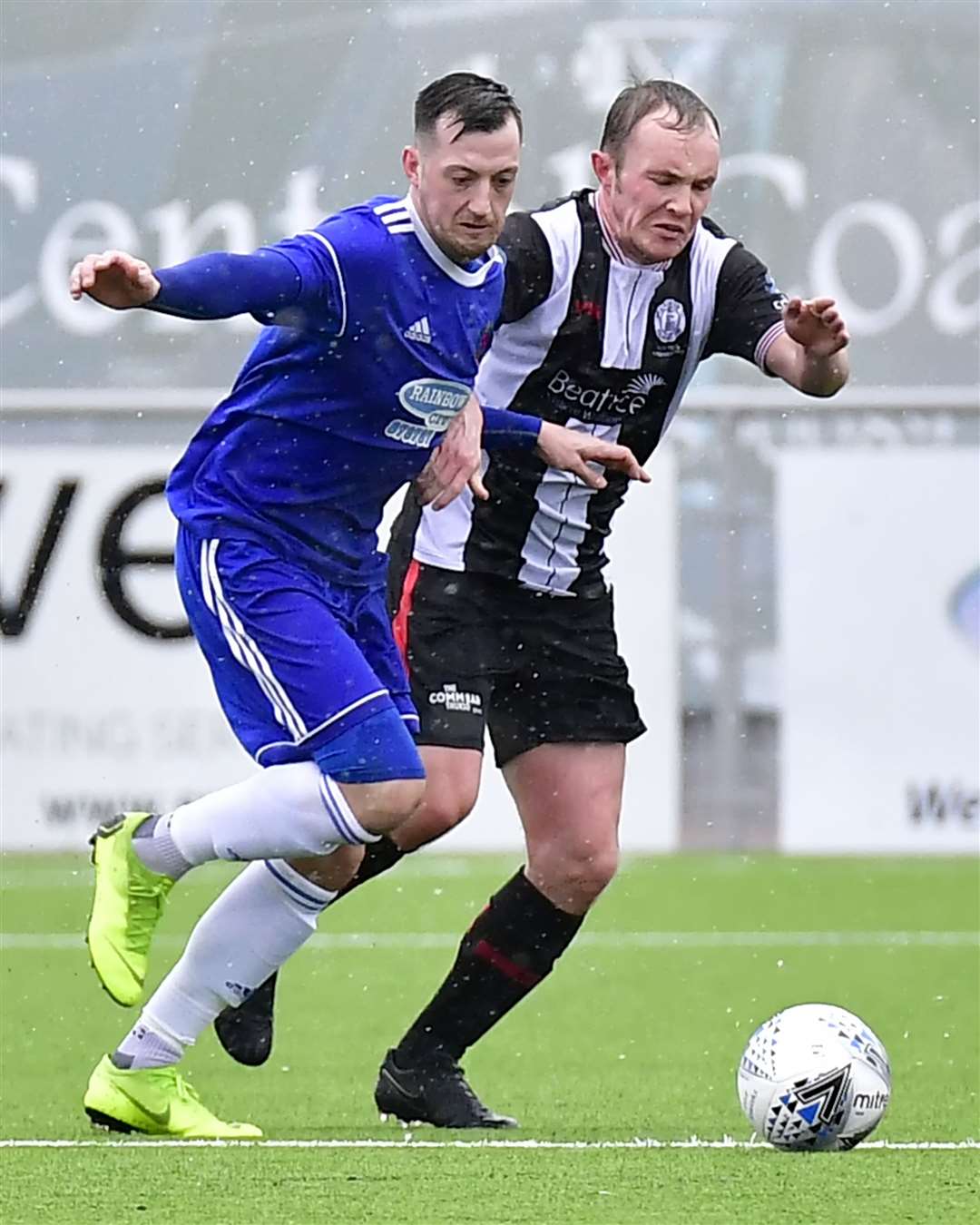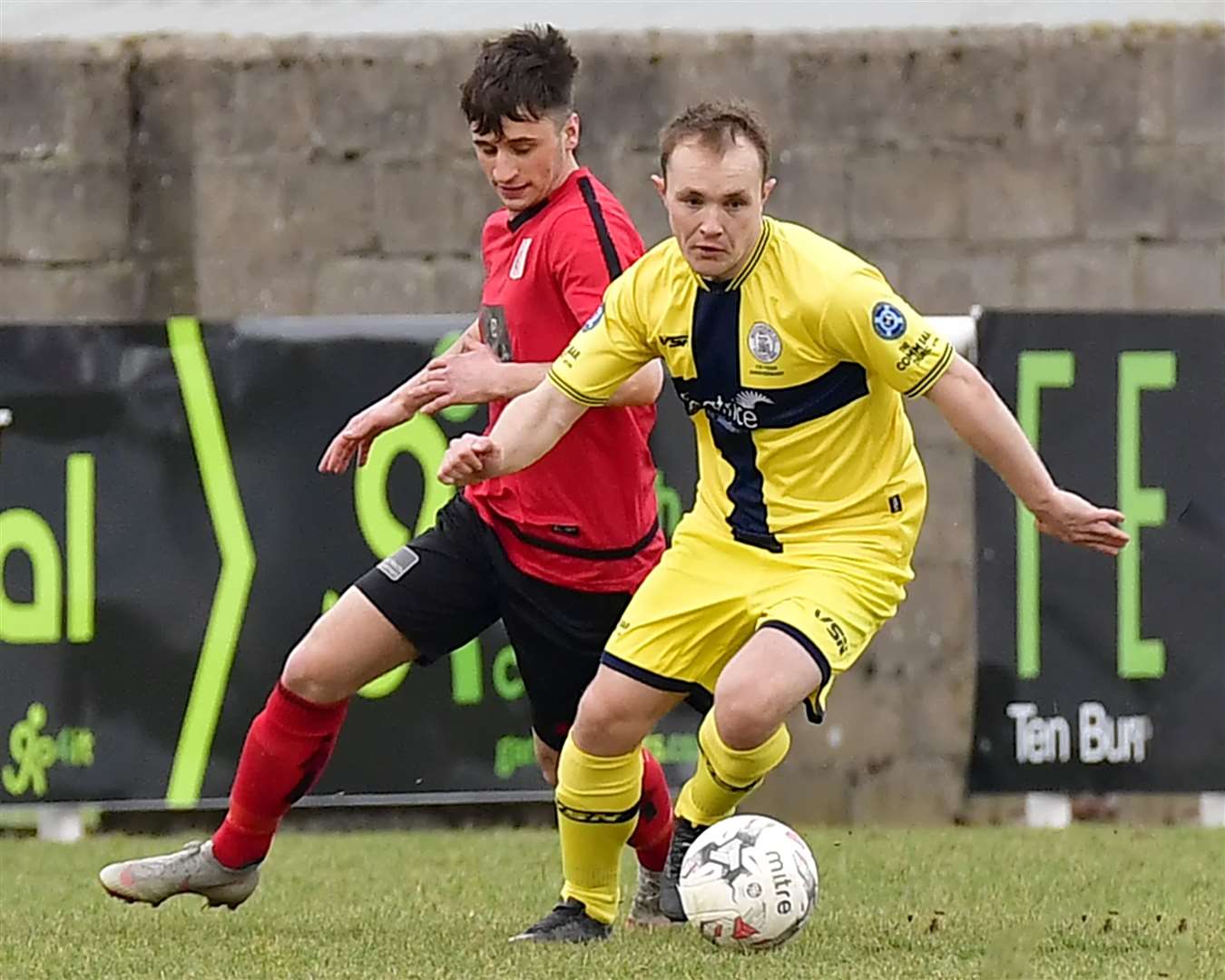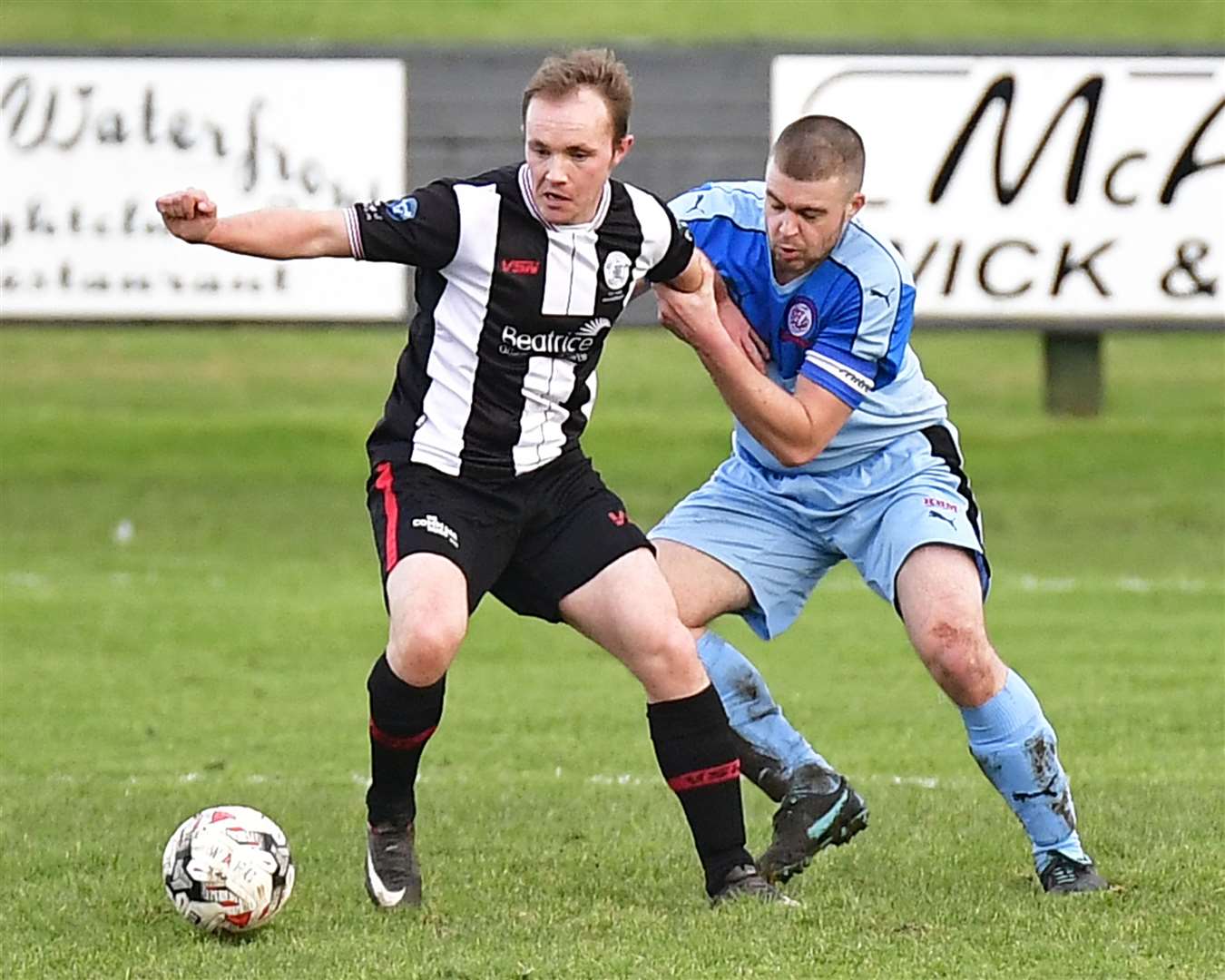 Macadie's achievements include being named Highland League player of the year in 2009 and becoming the first Academy player to score five goals in a Highland League game – in a 7-0 victory away to Buckie Thistle in 2012.
Macadie, who made his debut against Huntly in 2003, now finds himself just six goals away from hitting the 200 mark in competitive games.
"He hasn't been as prolific this year, but his goalscoring record is exceptional and long may it continue," McKenna said.
Macadie's testimonial sportsman's dinner takes place on Saturday evening in the Norseman Hotel, with the former Celtic, West Ham and Scotland striker Frank McAvennie among the guests.
That follows on from the home game against Keith at Harmsworth Park as Academy continue their quest to finish in the top seven.
Michael Steven still has two games of his suspension to serve, but otherwise McKenna is likely to have a much stronger squad available than last weekend at Rothes where three trialists featured in the starting line-up.
"We're in a better position than last week, so that's promising," McKenna said.
"Keith are a decent team – they beat Strathspey Thistle 4-0 last weekend and that's no easy feat.
"We're at home, we're fighting for seventh place, and it's important we don't underestimate Keith. There is a lot to play for.
"The teams below us, Buckie and Huntly, could catch us quite easily, so it's important we try and create a gap and put ourselves in pole position for that seventh place."
Craig Gunn gave the under-strength Scorries a half-time lead at Mackessack Park but a late turnaround saw Rothes snatch all three points.
The previous Saturday brought a 5-0 defeat at Cove, a result that flattered the visitors after Academy played most of the match with 10 men.
"As much as we've not gained any points from our last two games, there have been circumstances outwith our control that have determined the results in a way," McKenna said. "The performance levels have been decent with the personnel available. We can't take anything away from that."
Academy's end-of-season presentations will be made immediately after the Keith game, although there is still one more home fixture to come – against Brora Rangers next Wednesday night.
Cove Rangers need just one more point to secure another league title after Martin Scott's second-half goal gave them a 1-0 win at Keith on Wednesday. Second-placed Brora won by the same score away to Clach, with Scott Davidson on target.
Richard Macadie statistics in 16 years with Wick Academy
First competitive appearance – August 2, 2003, away to Huntly in the league (Academy lost 0-1; manager was Alistair Budge.
First competitive goal – home to Inverurie Locos, August 26, 2006, Scottish Qualifying Cup (Academy won 1-0; manager was Peter Budge).
Total competitive starts – 488
Total competitive subs – 35
Total competitive appearances – 523 (only Gary Manson has more than 600 appearances with 631)
Total competitive goals – 194 (he is the club's top scorer; Gary Weir scored 168)
Total competitive yellow cards – 16
Total competitive reds – 1 (February 2013 v Nairn County at Station Park; referee was Douglas Ross in a 3-2 defeat for Academy)
Highest number of goals in a season – 2010/11, 28
Hat-trick list:
3 x 11/10/08 v Rothes – League, away – Academy won 5-1
4 x 01/08/09 v Strathspey Thistle – League, home – Academy won 8-1
3 x 30/10/10 v Whitehill Welfare – Scottish Cup, away – Academy lost 3-4
3 x 03/11/12 v Keith – League, home – Academy won 5-1
5 x 08/12/12 v Buckie Thistle – League, away – Academy won 7-0 (first time an Academy player had scored five goals in a game)
3 x 19/01/13 v Rothes – League, home – Academy won 5-0
3 x 04/08/18 v Lossiemouth – League, home – Academy won 8-0
Statistical analysis by John Briskham / WAFC
(Up to and including the match at Rothes on 06/04/19)
---
---