Tunn's record-breaking round helps Reay 'A' team to inter-county success
---
Published: 07:00, 03 September 2021
---
Easier access to your trusted, local news. Have a look at our digital subscription packages!
---
---
Reay hosted the Caithness and Sutherland ladies' inter-county team competition on Saturday, with an entry of 52 players.
Despite the dull and cloudy conditions there were some excellent scores, including a dazzling round of 68 by Eleanor Tunn of the host club which sets a new ladies' course record at Reay – beating the previous best by a single stroke.
The format of the competition saw clubs arrange their players into teams of four, with the three best scores from each team counting to their overall total.
In the scratch competition, Tunn's par-busting round, which included birdies at the fourth, fifth, sixth and 14th holes, helped her Reay "A" team-mates Mollie O'Brien, Carol Paterson and Pam Bain to victory with an impressive tally of 223.
The Royal Dornoch "A" team of Alison Bartlett, Caroline Madeley, Fran Robertson and Vivien Blacker finished a distant second on 242, with Blacker's round of 76 the best of the team.
Gallery1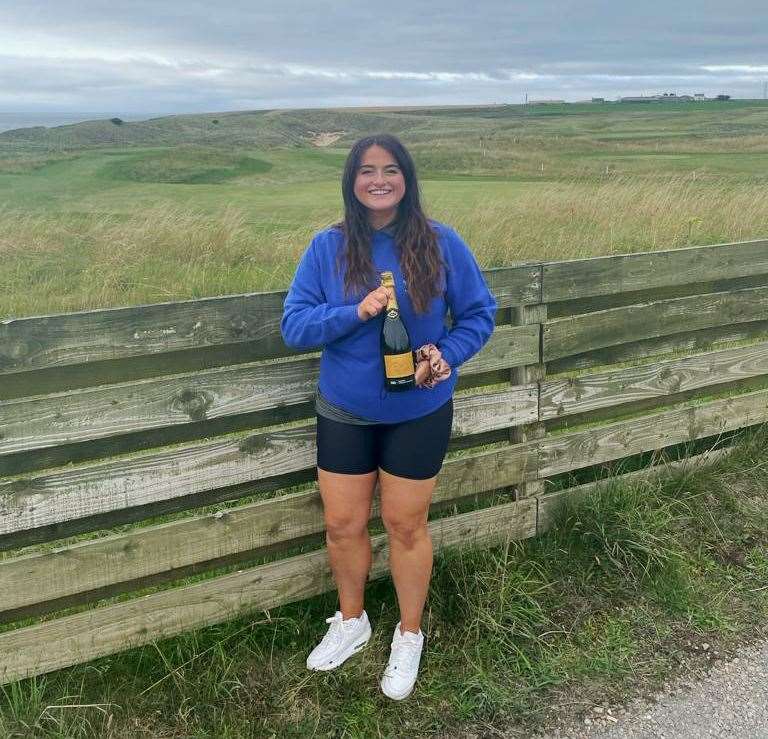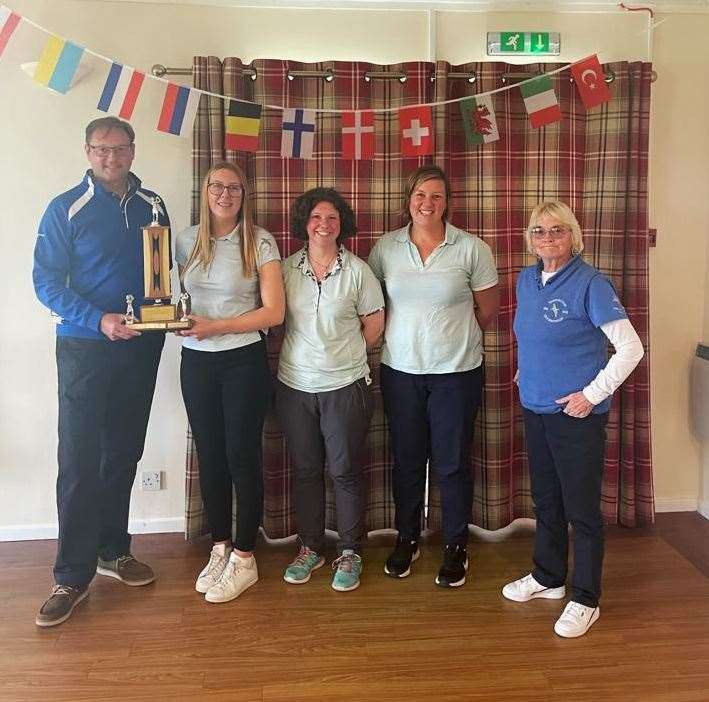 In the handicap competition, the Thurso "A" team of Laura Durrand, Eileen Manson, Emma Durrand and Aileen Simmonite prevailed with an excellent score of 204, with Emma Durrand the pick of the bunch after a nett 65 which included birdies at the 15th and 18th holes.
Runners-up, finishing a single stroke adrift, were the Reay "C" team of Alison Ross, Jacqui Greig, Pauline Craig and Amanda Snashall. Craig produced an excellent nett 65 to be her side's top performer.
Third place went to the Reay "B" side of Rebecca Munro, Laura Bain, Tricia Macdonald and Carole Cameron, with Bain's nett 70 their best score.
Meanwhile, in the gents' section, after 16 rounds of action, James Halliday capped a fine debut season after he was crowned winner of the Summer Cup with a six-round aggregate Stableford score of 232. Joe Wilson put in a late charge to finish runner-up on 224, with John O'Brien third on 223 and James Meiklejohn fourth on 222.
In round 15 it was Gavin Gunn who topped the standings with a tally of 39 points, beating Halliday on countback after he also carded 39. Ruari McCartney took third place on 38, with Michael Smith fourth on 37.
In the final round, Wilson produced an excellent 41 points to top the standings, with youngster Dylan Mackenzie continuing his rich vein of form to finish second on countback after he also carded 41. John O'Brien finished third on 37 points, with James Meiklejohn matching his score to take fourth place.
In the latest round of the gents' Senior Stableford Eclectic, Evan Sutherland topped the standings with a winning score of 37 points, ahead of John Brock on 36, and Colin Struthers and Pete Barker who both finished on 35.
In the overall eclectic standings, Sandy Chisholm leads the way on a score of 61, ahead of Struthers and Mike Halliday on 63, with Fred Groves and Dave Snashall leading the rest of the chasing pack on 65.
Eleanor Tunn was back on the birdie trail to win round 11 of the ladies' Stableford competition with a score of 39 points, with birdies at the second and 13th helping her along the way. Su Hawes finished runner-up on 35, with Sarah Meiklejohn completing the podium places on 32.
Rebecca Munro and Jacqui Greig were next best on 31.
This Saturday sees the Reay gents competing for the George Couper Challenge Cup on Saturday and the Pilkington Cup on Sunday, while the ladies will be competing in the Wick Open. Lybster hosts the rescheduled Wilson Cup on Saturday and Sunday, with Reay sending a strong team to compete in the shape of Brent Munro, Euan Munro, Tom Ross and Michael Smith.
Wick ladies' golf results for August:
Sunday, August 1 – Championship trophies, Stroke round four: 1 Joyce Macdonald, 105 (36) 69 BIH; 2 Hannah McLean, 90 (21) 69; 3 Dee Macangus, 83 (9) 74.
Saturday, August 7 – Charity Stableford round three: 1 Jill Gunn, 37 pts; 2 Joyce Macdonald, 35 pts; 3 Dee Macangus, 35 pts; 4 Carol Place, 33 pts.
Thursday, August 12 – Stableford round four: 1 Jill Gunn, 38 pts; 2 Maureen Johnson, 36 pts; 3 Basia Sandecka, 35 pts.
Saturday, August 21 – Quatercentenary Trophy round five, medal eight: 1 Morag Mackay, 87 (20) 67; 2 Maureen Johnson, 97 (28) 69; 3 Dee Macangus, 80 (9) 71; 4 Hannah McLean, 96 (20) 76.
Sunday, August 29 – Summer Stableford round five: 1 Joyce Macdonald, 40 pts; 2 Marion Mackay, 38 pts; 3 Karen Hanna, 36 pts; 4 Dee Macangus, 36 pts.
---
Do you want to respond to this article? If so, click here to submit your thoughts and they may be published in print.
---
---
---