Newly appointed manager Manson aiming to make Academy a force again
---
Published: 07:00, 10 July 2020
---
Get the Courier and Groat sent to your inbox every week and swipe through an exact replica of the day's newspaper
---
---
Gary Manson says his focus will be on getting Wick Academy back into the top five in the Highland League and reaching cup finals again after being confirmed as the club's manager.
He admits the Scorries have allowed their standards to drop in recent years – but is determined to bring about an improvement and get big crowds back to Harmsworth Park.
Thurso-based Manson (36), who has had a 20-year playing career at Academy, had been appointed as co-manager along with Stewart Ross in February until the end of the 2019/20 campaign. In the event the pair had only one game in charge before the coronavirus pandemic forced the suspension of all football.
Manson has now agreed a long-term deal as manager in his own right, having finally been able to attend face-to-face talks last weekend after the easing of lockdown.
"It has been a little bit drawn out because of the lockdown restrictions, with me being in Thurso and the chairman and everyone else being in Wick," he said.
"The restriction on travelling distance was a bit of a stumbling block but that was eased last week so I went through and had a very brief discussion. It was really a formality to get the finer details clarified."
The main goal is to make Academy a force in the Highland League once more.
"The aim will be to get more competitive again," Manson said. "Over the past two or three years our league position has slipped, and I don't think we've got past the first round of the Scottish Cup in the last three seasons.
"Standards have slipped, performances have dropped, crowds have dropped, so we want to become more competitive on the pitch which will hopefully lead to crowds coming back. As I've said before, when things are going great there's no better crowd in the Highland League than the Academy supporters.
Gallery1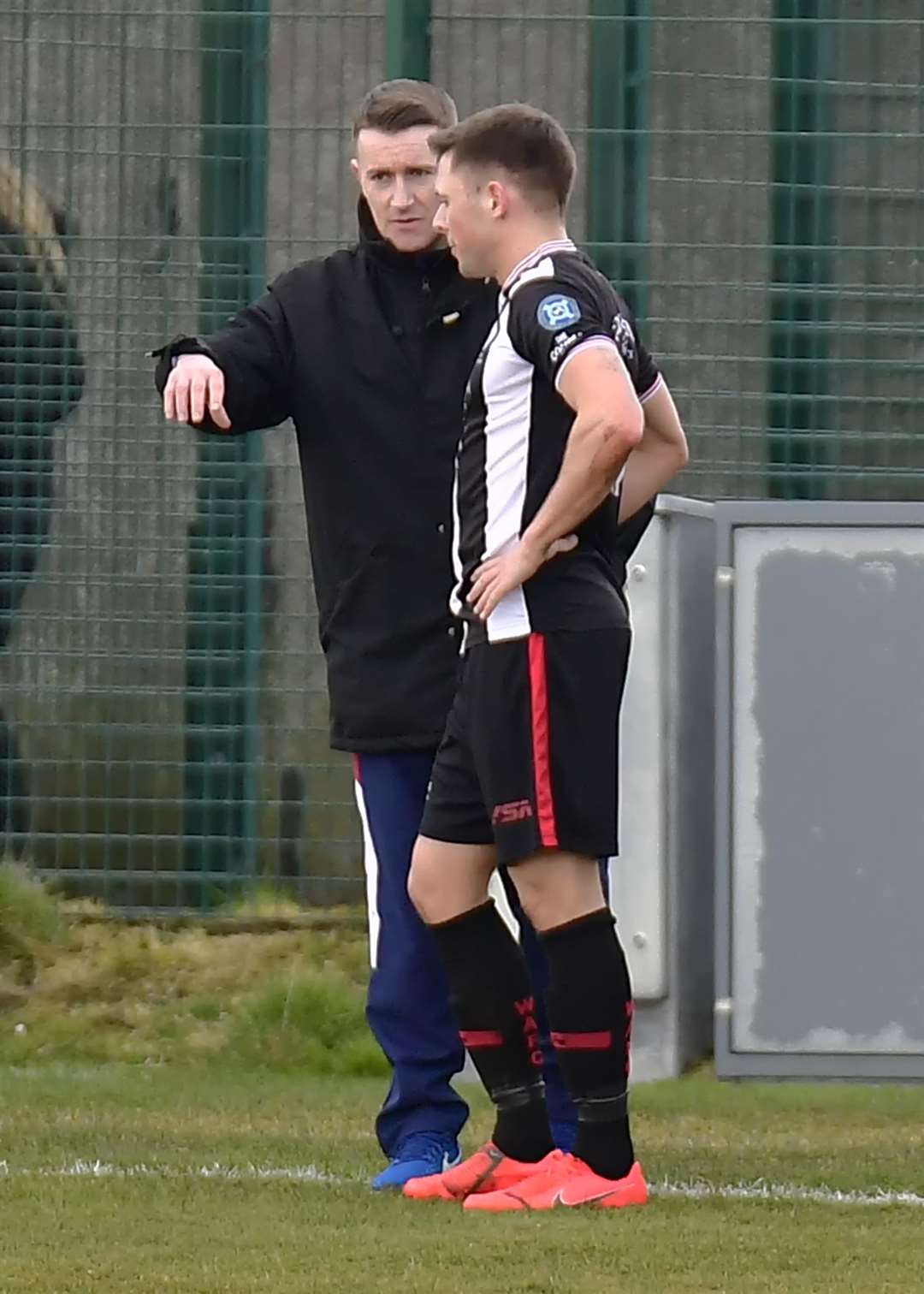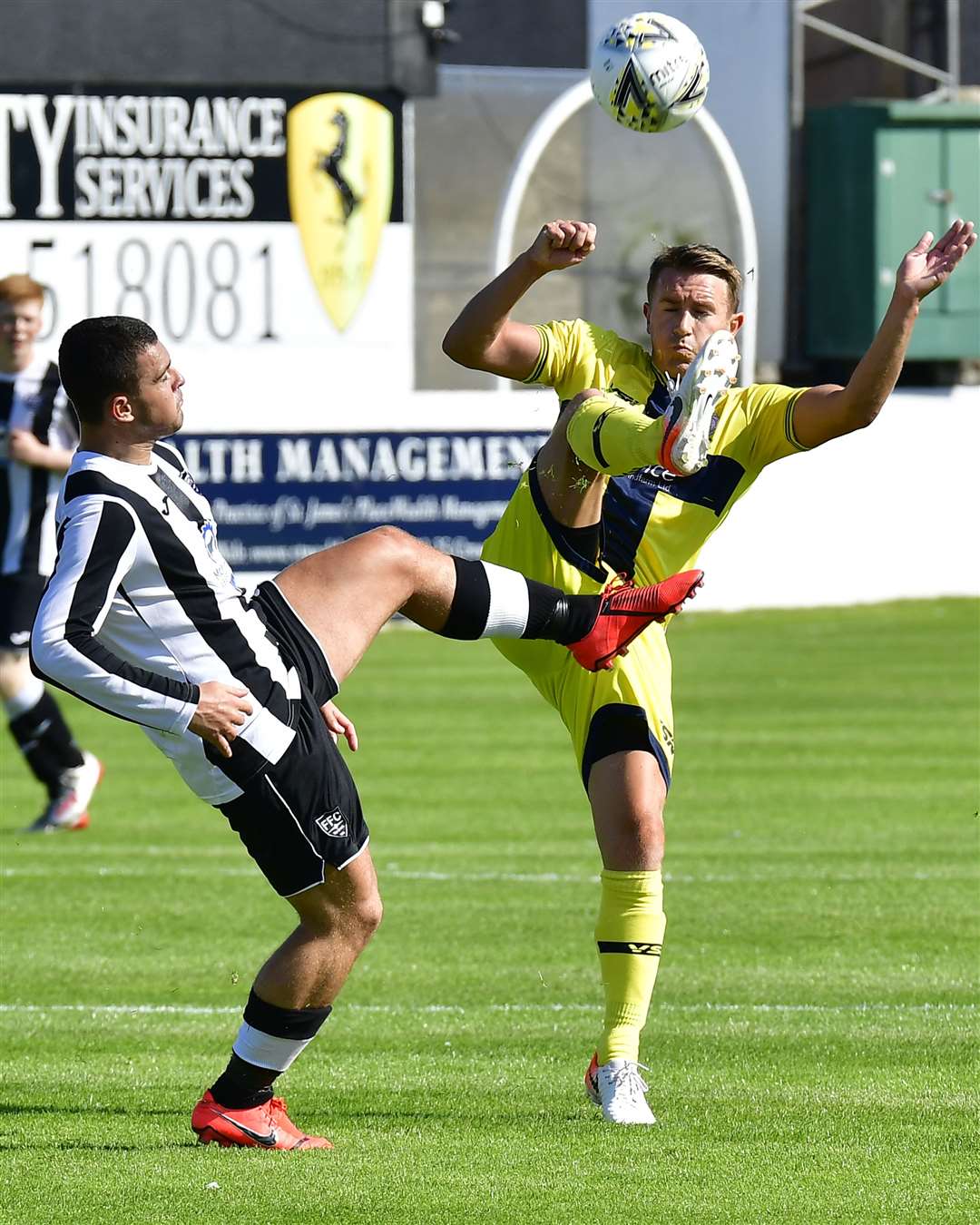 "We went through a phase of getting to quite a few cup finals. I remember going to the Highland League Cup final in Inverness against Cove Rangers [in 2015] and I think there were over 1000 Wick fans there.
"We just want to get back to getting to cup finals so that we can have days out like that, and give fans something to look forward to. It has been too long.
"It's five years since we've been to a cup final so it would be good to get to that standard again."
Meanwhile, Manson is busy putting his coaching staff in place.
"I've identified an assistant manager and a coach and a goalkeeping coach, so I've got them all pretty much good to go," he said. "Those discussions are about 95 per cent complete and hopefully we'll be in a position to announce them in the not-too-distant future."
Stewart Ross, however, will not be part of the backroom team. "From the start, Stewart was always of the opinion that he was only coming in as caretaker co-manager until the end of the season," Manson explained.
"He did enjoy the five or six weeks that we had taking the boys for training, although we only got one game. It was a bit of a shame how it panned out.
"Even though it's part-time football it's almost 24/7 and my phone is always going. It is quite a full-on role, so Stewart was just being honest with me and with himself saying that he wasn't fully able to give the level of commitment it would take.
"That was fine. It was always the intention to take it up to the end of the season."
I firmly believe that the squad we had last season, without adding to it, should be top four or top five in the Highland League.
Manson has every confidence in the squad he inherited from former boss Tom McKenna, although he will be looking at bringing in one or two additions before the delayed start to the 2020/21 campaign.
"I firmly believe that the squad we had last season, without adding to it, should be top four or top five in the Highland League. I have no doubts about that," he said.
"It's just getting that squad believing in themselves, giving them a little bit of structure, giving them a bit of guidance, and I see no reason why we shouldn't be in the top five of the Highland League and looking to get to cup finals again like we did in the past.
"And the Scottish Cup is a big one as well. For a while we were getting to the second or third round quite regularly, but in the last three years we've been put out in the first round.
"It gives the fans something to look forward to and it gives the players something to look forward to if you get a little run going. It just adds a bit of excitement to the season, playing against different teams and going to different towns and different stadiums.
"That's a big one for me – trying to progress further in the Scottish Cup and getting runs into the second, third or fourth round."
Manson is happy with the blend of youth and experience in the squad.
"If you break it down we've got about four players in their thirties, 10 to 15 in their twenties, and we've got some really exciting young players coming through now," he said. "Although they're experienced in the Highland League, they're not old by any stretch of the imagination, so it's a great blend.
"If I didn't add to the squad I'd be more than happy with it as it is. But I am in discussions with a couple of players to try and add to the squad, so we'll see how that goes.
"It's early days in the discussions but hopefully we'll try and get a couple more in just to help the boys. The squad at the moment is a little top-heavy in that we've got an awful lot of attacking players but, especially with Grant Steven's injury, we are a little bit short at the back.
"Last season Ryan Campbell played centre-back, Ross Allan played centre-back, Sam Mackay played centre-back… I played centre-back in one game as well. It was away to Fort William and our centre-half pairing was me and Ross Allan – not exactly orthodox.
"We managed, and we won the game quite comfortably, but it would be good to get some reinforcement in that area and hopefully we will manage to do that. We should have enough time to scour around."
Manson – renowned as one of the fittest members of the Wick squad – will remain registered as a player but fans are unlikely to see much of him on the park.
"I see myself more as manager now," he said. "Being a player/manager is really difficult in my eyes.
"I'll definitely still be registered, and if need be I will play – but I'd rather not.
"I'm fortunate in that I can cover quite a number of positions. I've played nearly every single position for Academy in my career so I'm quite lucky to have that sort of option.
"If someone is not playing well and I think I can do a better job in that position then I'll have no qualms about playing myself if I think it will benefit the team.
I've seen the highs that can be achieved with Wick, so we want to get back to those standards.
"It's all about getting wins at the end of the day. If I think it will give us a greater chance of winning then I will certainly play myself. But hopefully, looking at the squad, I shouldn't have to."
He added: "I've had a wide and varied playing career but certainly over the last 10 years I've seen the highs that can be achieved with Wick, so we want to get back to those standards – getting to cup finals, getting into the top five in the Highland League and progressing through the rounds in the Scottish Cup.
"That's the ideal scenario, and in my eyes there is absolutely no reason why we can't do that with the current squad. Everything is there already for me to work with to give us a good chance of having a good season whenever it starts up again."
For the time being, the players are unable to train as a group so are keeping fit individually. However, Manson believes there could be "light at the end of the tunnel" with a return of the Highland League by November or December.
"I'm quite hopeful that we will get some sort of football next season," he said.
Club chairman Pat Miller said: "Gary has had a long and outstanding footballing career. I'm delighted he has accepted the post of Wick Academy manager and I look forward to a new period in the club's history.
"It hasn't been the easiest of times for Gary with the suspension of football due to the Covid-19 crisis but he has quietly been working below the radar, keeping in touch with the squad, organising team activities via Zoom and also assisting me in helping tie up the players coming out of contract this year.
"I'd like to wish Gary a long and successful spell with Wick Academy and we hope for lots more silverware in the future."
---
Do you want to respond to this article? If so, click here to submit your thoughts and they may be published in print.
---
---
Get a digital copy of the Courier and Groat delivered straight to your inbox every week allowing you to swipe through an exact replica of the day's newspaper - it looks just like it does in print!
SUBSCRIBE NOW
---
---