National badminton coaches work with Caithness juniors and seniors
---
Published: 19:27, 03 April 2019
---
---
Caithness Badminton Association welcomed two national coaches to the county to work with junior and senior players.
Caithness is part of a new initiative set up by Badminton Scotland to standardise and improve the standard of coaching across Scotland for juniors.
As part of this Club Pathway Programme, clubs attend regular workshops looking at organisation of sessions as well as technical and tactical components of the game. Along with the workshops, club coaches are mentored by national coaches.
Julie Hogg was the first to visit the club and pass on her expertise in organising group sessions from weekly, monthly and yearly plans.
Gallery1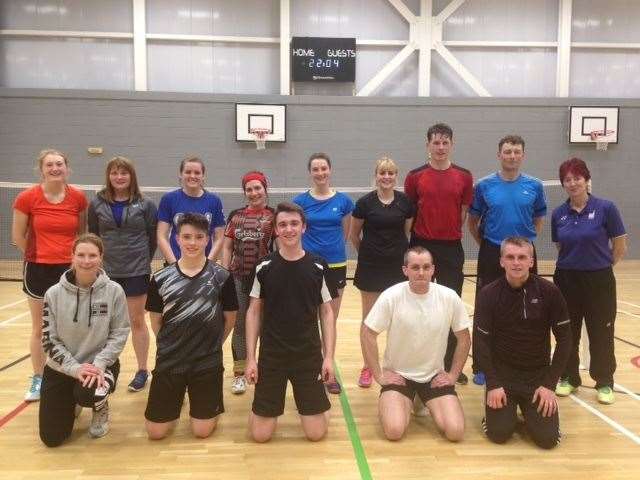 Together Julie and the coaches looked at ways of making drills and routines impact on the players' performances.
Head coach Marion McCoustra said: "Julie broke down the movement and skills into simple manageable chunks for the juniors to take away from the session and practise within their own club nights. As a coach I learned loads and am much more confident in my own delivery."
Julie also helped the Caithness senior players, working and drilling them as she would a national squad session.
The seniors rose to the challenge and had an action-packed session – they gave it their all, from the dynamic warm-up to the games at the end.
President Shona Mackay said: "She worked us very hard but that is what we need if we want to improve. We have many new drills we can work on for the next six months.
"It will improve our fitness as well as our badminton skills. We are delighted to have involvement from the national coaches and for them to travel to us – we appreciate the input from Badminton Scotland."
Diana Koleva followed Julie's visit with a much more technical sessions for juniors and adults, looking at attack from the rear of the court.
The coaches were able to see the progression from beginners through to experienced players, how to adapt simple routines to make them more challenging.
Club player Martyn Cook said he was totally enthused by their sessions and can't wait to get back on court again.
Club coach Sam Campbell said: "It was really good to see the juniors so enthusiastic and working so hard. It was a big group of juniors of mixed ability, and to see them all progress over the course of the sessions was very impressive."
Both Julie and Diana were encouraged to see the quality and enthusiasm for badminton within the court.
They recognise the difficulties and expense of having to travel to train and play and commended all the players for their commitment to the game.
Julie and Diana will be returning to Caithness at the start of next season.
Meanwhile, Caithness juniors travel across the firth this weekend to compete against Orkney – an annual match which always throws up challenging matches and lots of new friendships.
---
---