Caithness United players keep up their fitness and skills at home
---
Published: 11:20, 03 April 2020
| Updated: 11:21, 03 April 2020
---
Get a digital copy of the Courier and Groat delivered straight to your inbox every week
---
---

The young footballers of Caithness United have been keeping themselves in shape and working on their skills every day despite being stuck at home due to the coronavirus outbreak.
Coaches in charge of the club's two age groups, under-13s and under-15s, have set them a daily series of fitness sessions and training drills – and video clips of the boys responding to the challenge while isolated from their team-mates have been proving popular on social media.
Alan Kennedy, one of the U13 coaches, explained: "Under the current strict restrictions surrounding Covid-19, the coaches thought that keeping the squad active and engaged while they are isolated at home would be very beneficial.
"I started thinking of ideas on how best to do that, and noticed that some professional teams' youth academies had set up drills and challenges for their squads to undertake at home and then posted videos of them on social media.
"After speaking to the other coaches, we decided that this would be an excellent way of providing some exercise and competition between our players while in the safety of their own homes.
Gallery1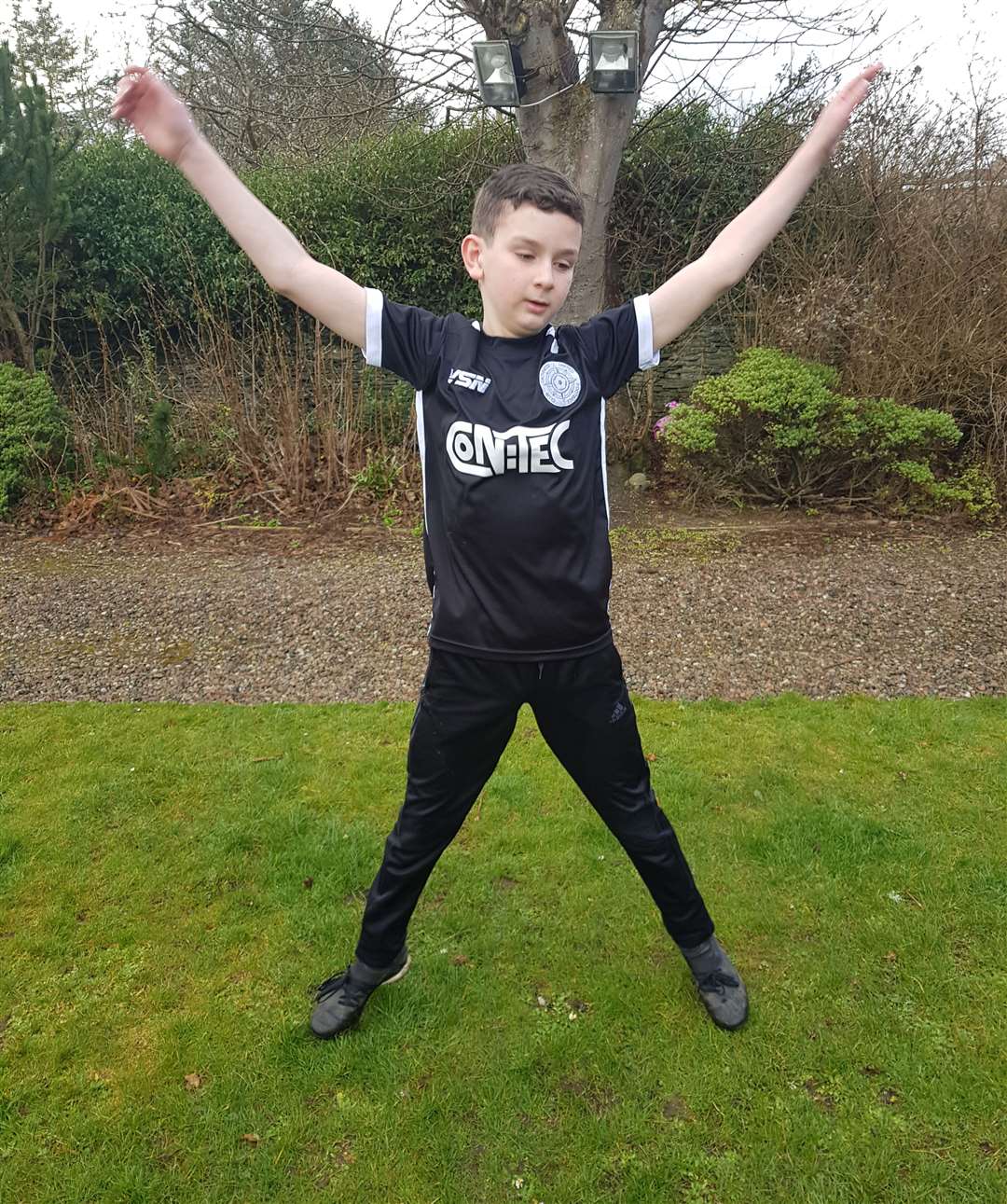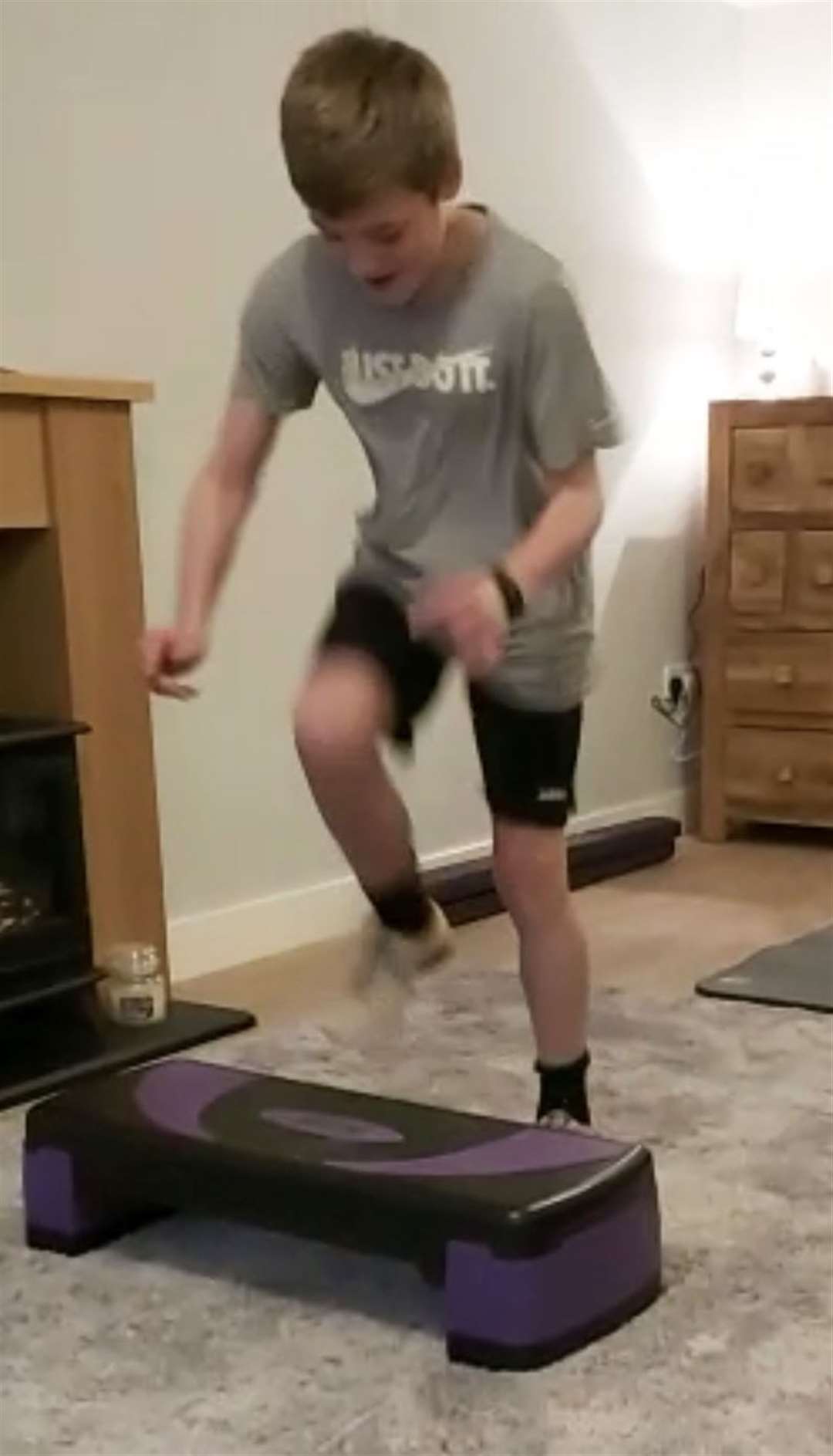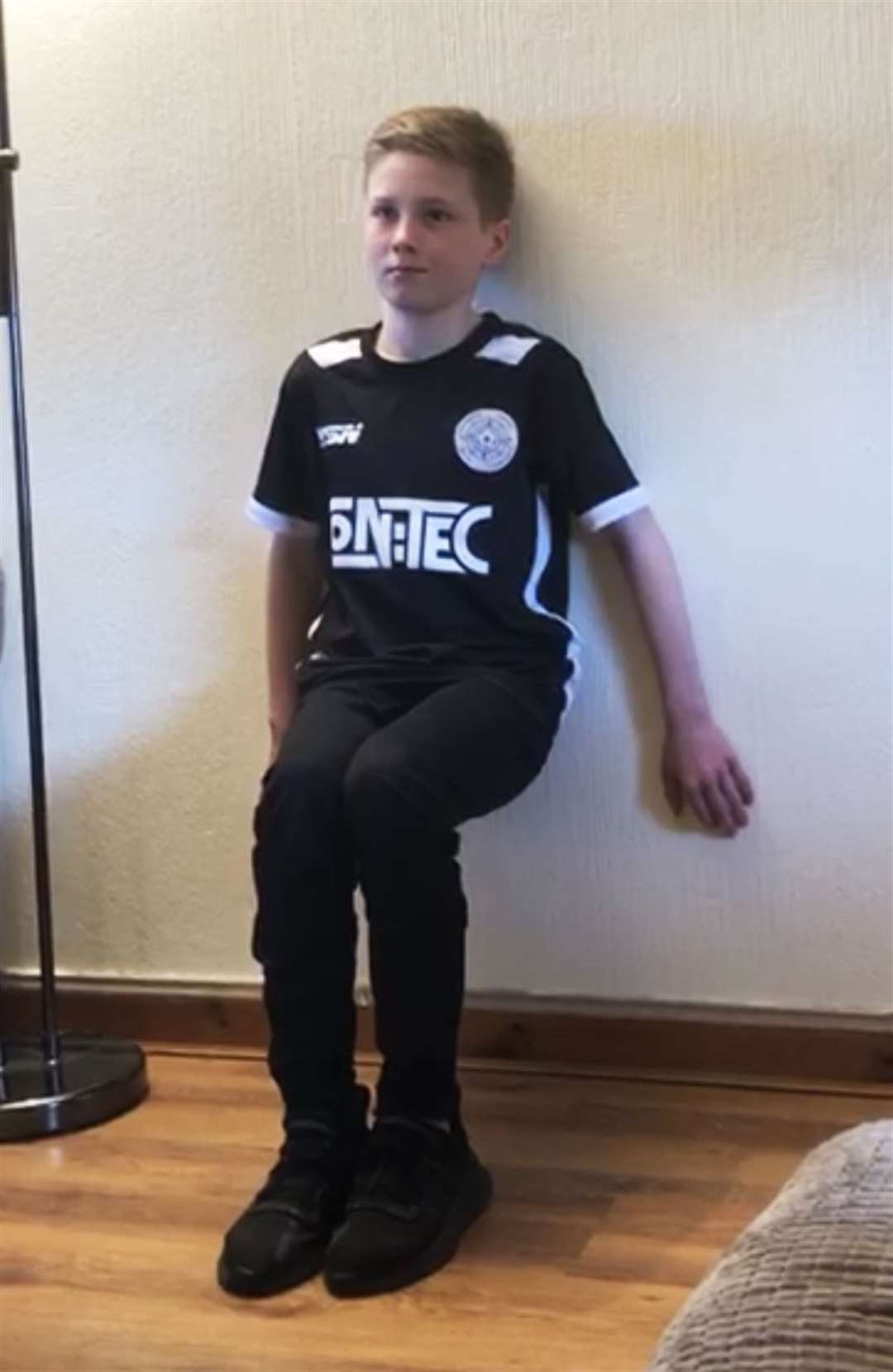 "We looked at several different simple drills that the kids could perform at home, and also scanned youth academy sites to assess what we thought would be a suitable blend between fitness and ball work."
Alan pointed out that the under-13s already had a WhatsApp group set up with all the parents of the squad members, allowing them to share information about travel to or from training and matches, as well as giving live updates during games.
This has also proved to be the ideal platform to share videos of the players taking part in "10 Day Challenges" – involving different types of drill each day – and for the coaches to monitor their performances.
"The challenges have been popular with the parents and the coaches too," Alan said. "It has been quite entertaining for us all to view and comment on as a group.
"Using apps on my phone, I edit the video clips sent to the chat, and then produce the videos before posting them on the Caithness United Facebook page, so everyone who is interested can see them.

"The whole 10 Day Challenge thing has proved to be very popular online, being viewed by thousands of people and shared over several platforms. It's quite astonishing, really, but I suppose people are now looking for things to do to keep active while they're cooped up at home."
Players from other local clubs, such as East End, Thurso United, Halkirk and John O'Groats, are understood to be participating too.
Alan added: "We have been busy talking through a few ideas on how we can keep the squad active and connected over the next few weeks. These are likely to involve more drills, similar to those we have already carried out, and sending out links to specific drills on YouTube to provide visible demonstrations.
"We are exploring the idea of providing online fitness sessions too, carried out by qualified professionals.
"The lads have responded brilliantly to these challenges. To be honest, we've been absolutely delighted with their commitment and attitude over the course of the entire season, so it was no surprise."
Alan has been coaching the U13s this season along with Steve Bain and Derek Shearer. The U15s are coached by John Suttar and Paul Lockhart, assisted by Wick Academy's head of youth, Donald Allan.
Both squads played their last matches in their respective leagues on March 1. The U13s won 6-0 at home to Forres, while the U15s were 8-0 winners against Rothes, also at home.
"It looks very much as though these are the last games we will play this season, which is obviously understandable in the circumstances, but at the same time bitterly disappointing," Alan said.
"Speaking as an under-13 coach, we are gutted as we were absolutely flying this season, winning all 15 games in the league, so we feel really sorry for our squad having to deal with having their season cut short when they were so successful. I'm sure the under-15 coaches feel exactly the same."

---
---
Having trouble getting out to pick up your weekly newspaper?

Get a digital copy of the Courier and Groat delivered straight to your inbox every week and read the full newspaper on your desktop, phone or laptop.
SUBSCRIBE NOW
---
---