Caithness interim coach concerned at 'lack of rugby awareness'
---
Published: 10:57, 04 April 2019
---
Contribute to support quality local journalism
---
---
AS the National Division Three season draws to a close, George Sutherland already has a clear sense of where Caithness 1st XV need to improve in order to push on next term.
"There's a ton of issues with the squad," the interim coach admitted after Saturday's last-gasp defeat to Perthshire at Millbank. "There are heaps of injuries, that's our primary excuse, but there's a lot of other things as well. There's just a lack of rugby awareness."
The curtain comes down on the Greens' first season in national league rugby with a home fixture against lowly St Boswells this weekend. Caithness sit in a creditable mid-table position with seven wins and 43 points from 21 games.
However, Sutherland was left frustrated by the shortcomings he witnessed against Perthshire. The Greens had battled back to take a narrow lead going into the closing stages, but a penalty by Duncan Clow sealed a 25-23 win for the visitors – who celebrated wildly, knowing that the result had lifted them clear of the relegation places.
"They were in control for all of the first half and good spells of the second. We just didn't turn up," Sutherland said.
"I think we were a bit complacent. We never really took in the fact that they were fighting for their lives near the bottom of the table.
"The team didn't get into it at all and Perthshire came out firing on all cylinders, to their credit. They were battling."
Gallery1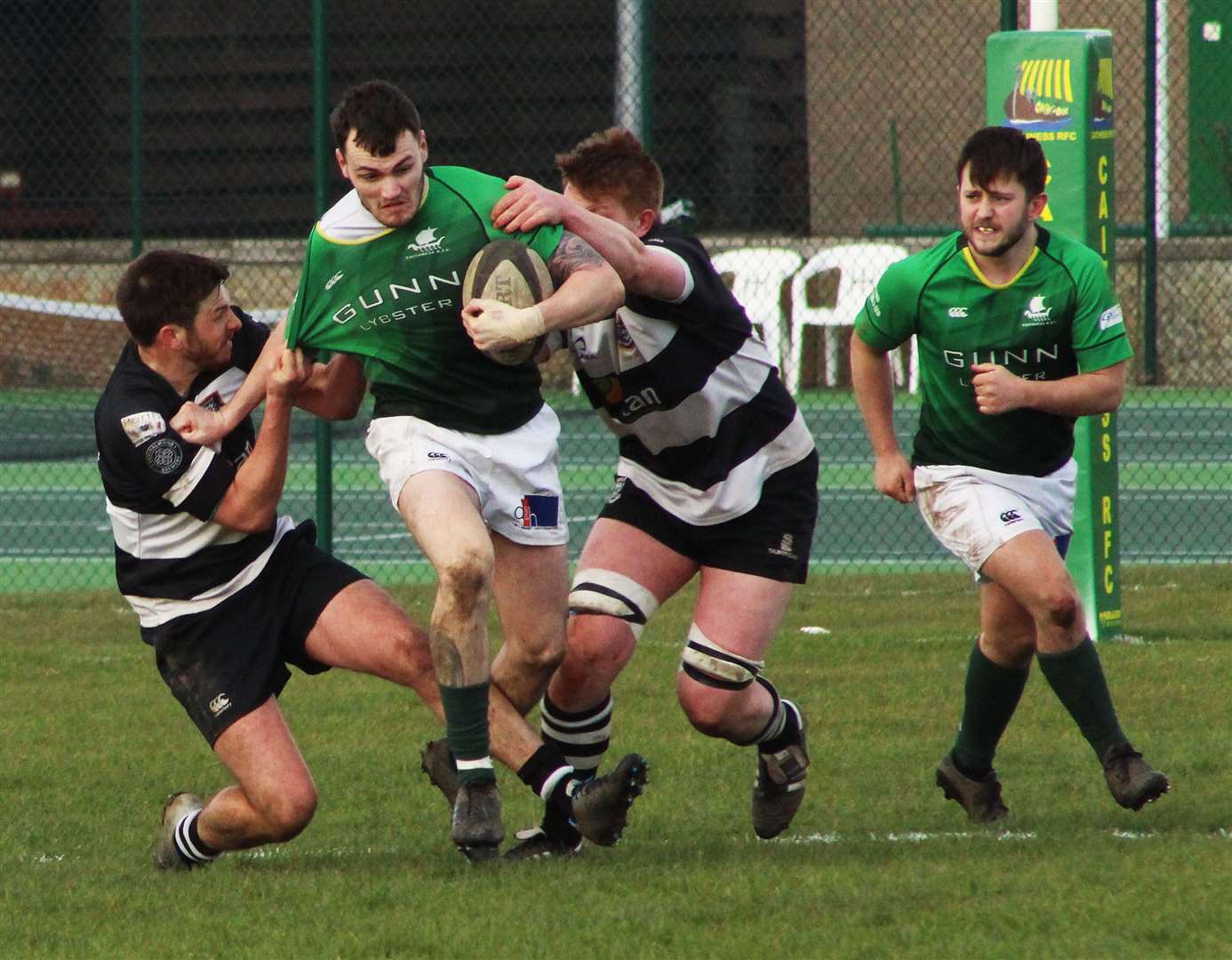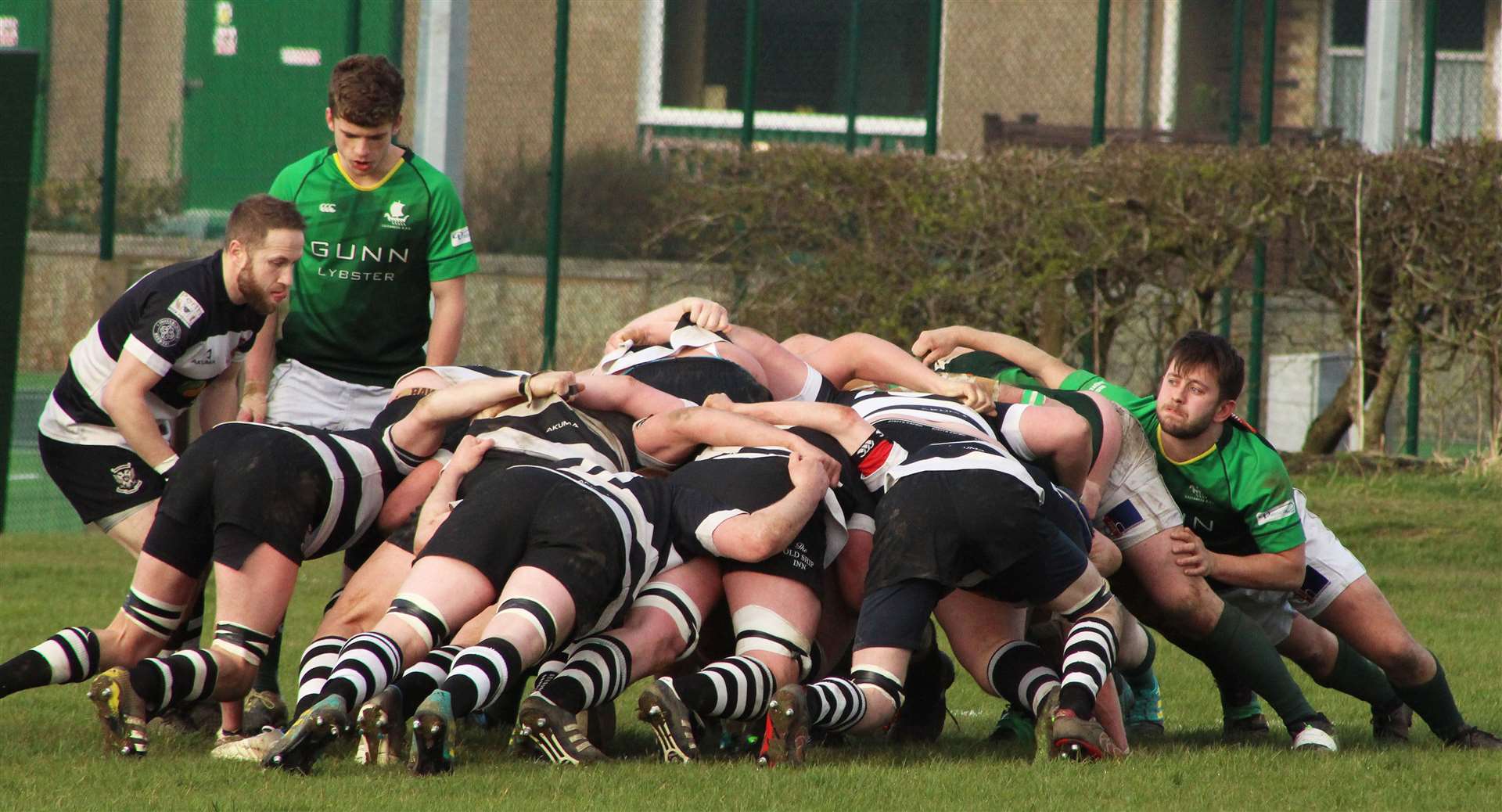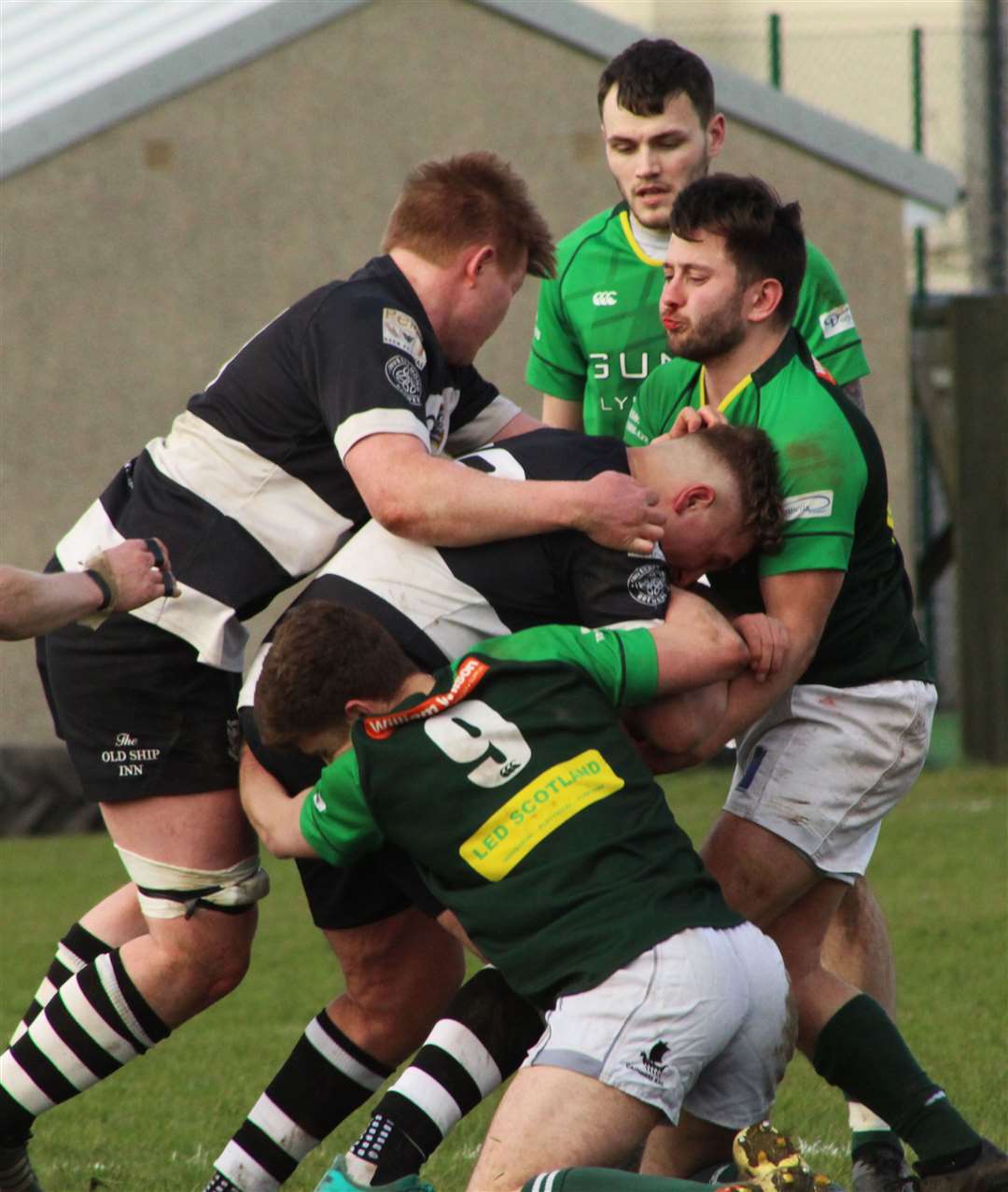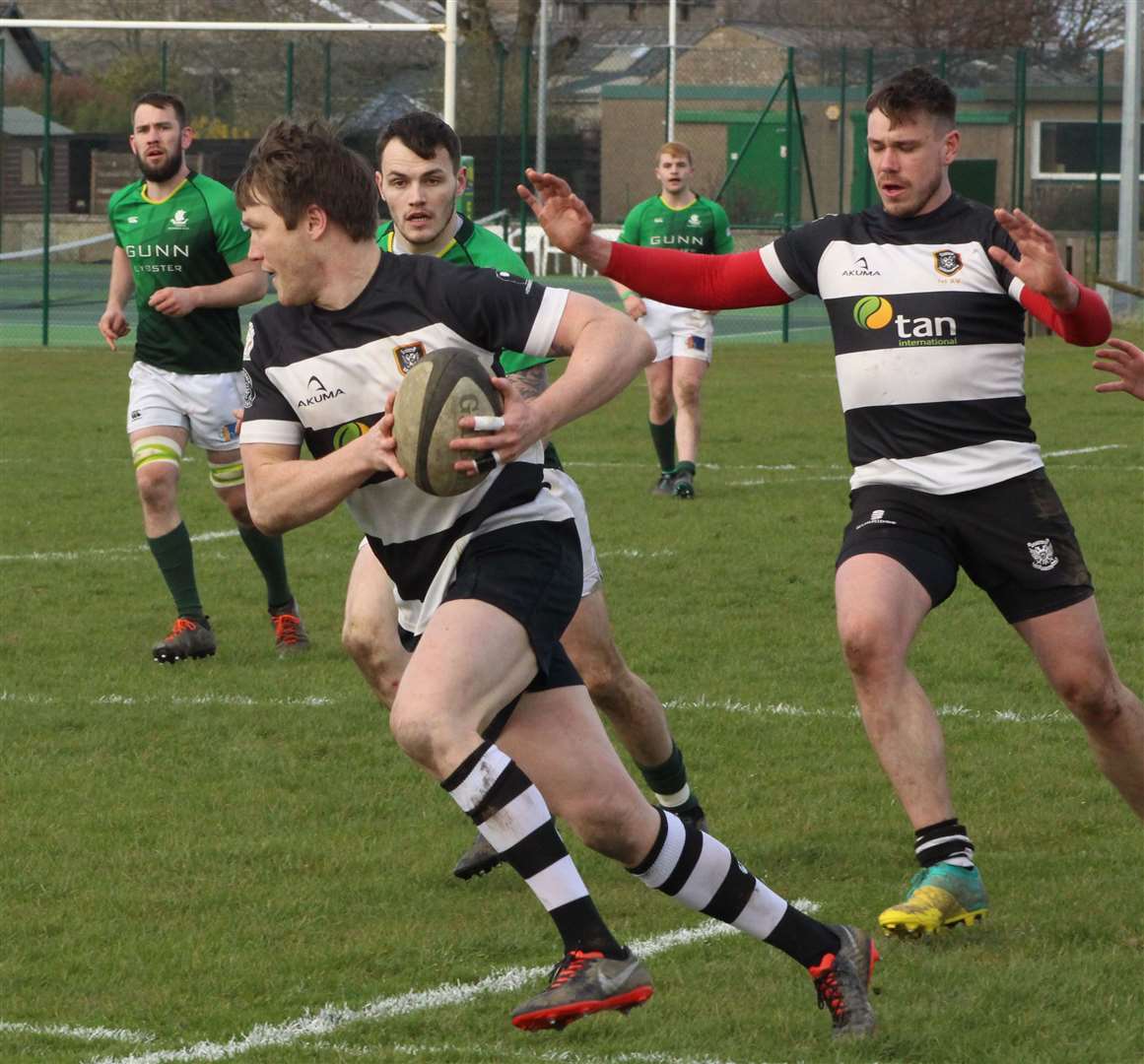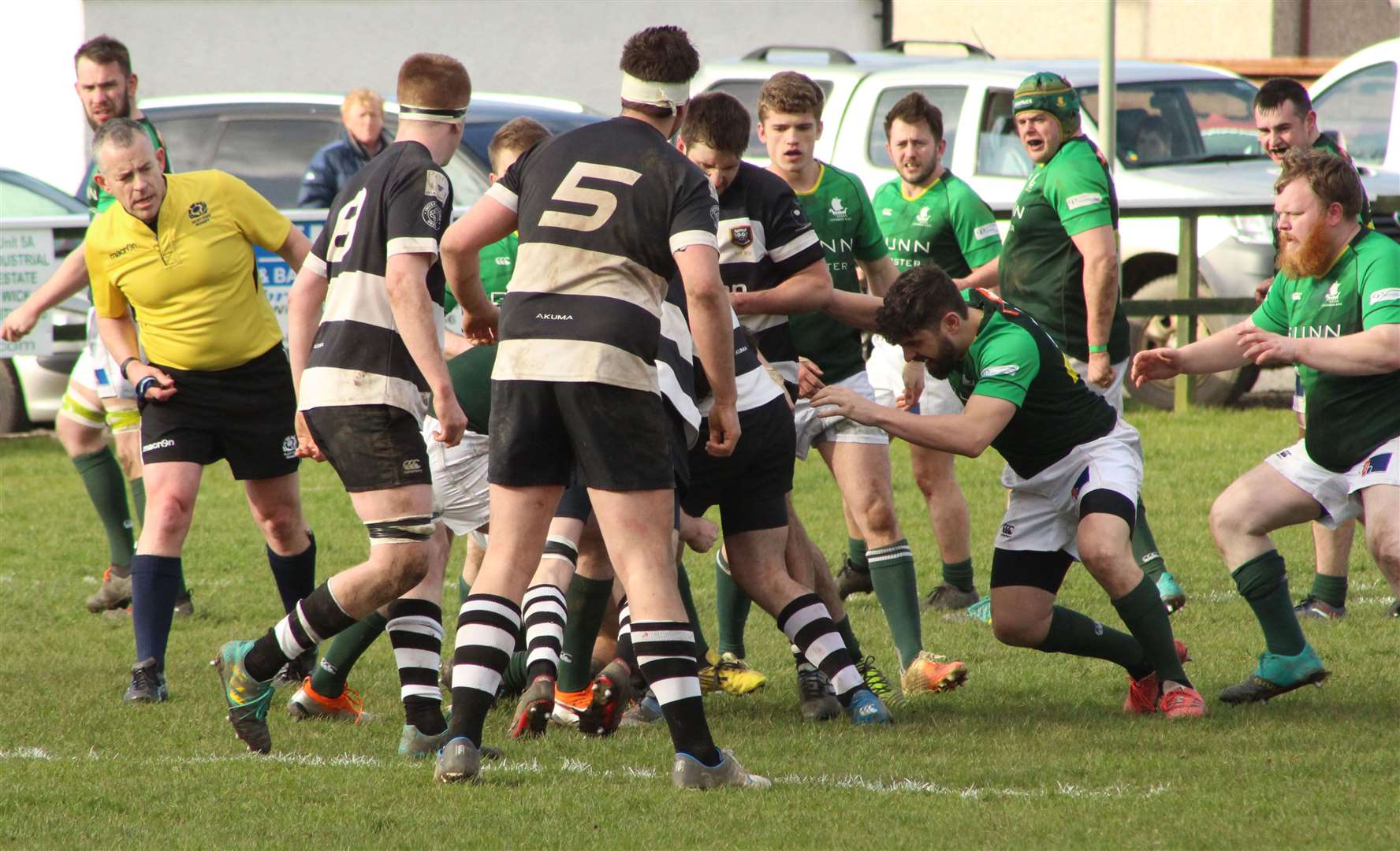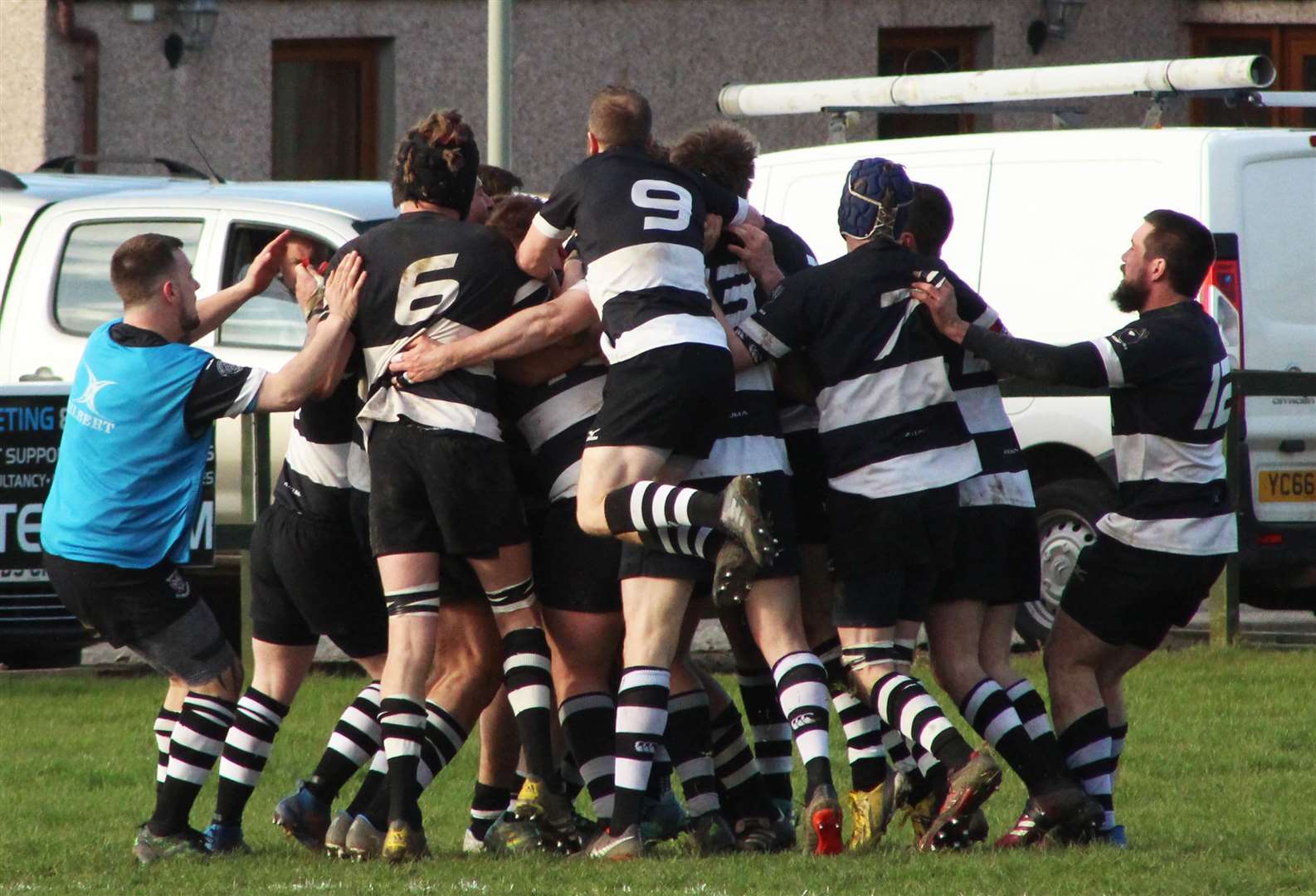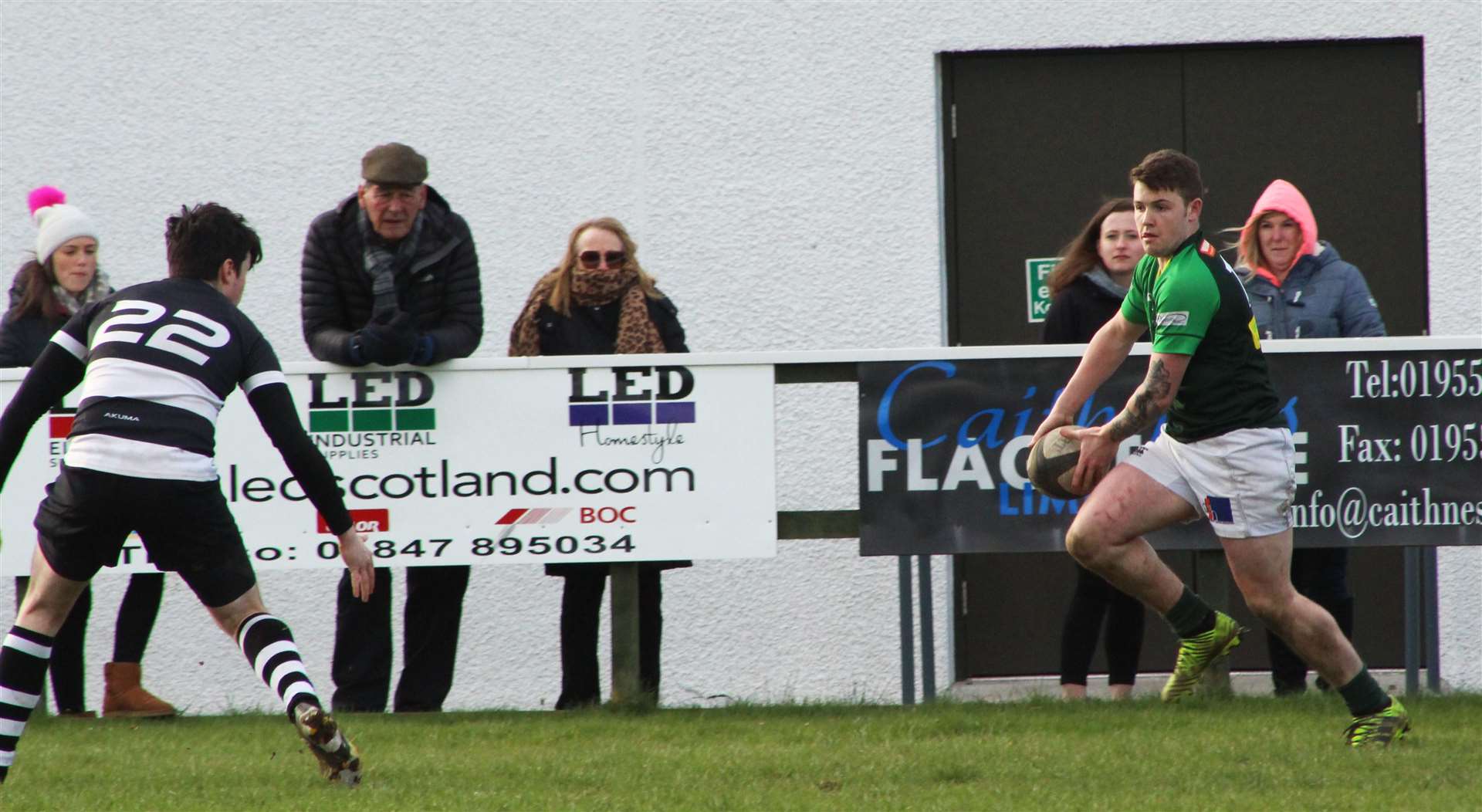 Sutherland readily concedes that the Greens have lost much of the momentum built up under Tom McGee, who stood down as head coach earlier in the campaign.
"When he left it killed the rhythm, and things he put in place have completely stopped," Sutherland said. "A lot of guys are conflicted in themselves. They're trying to do what Tom had set up, which is fair enough, and since then they've had four or five different guys telling them what they want to do. It's really difficult.
"I've just been handed a mixed bag and I'm trying to keep them as upbeat as possible."
The 37-year-old is very much in contention to take over the head coach role, but he wants the club to go through a proper recruitment process.
"Next season is up in the air," he said. "I've told the club they'll have to advertise it.
"I've said I'll be around if they need me – regardless of firsts, seconds, kids or whatever, I'll definitely be doing something. Whatever happens, happens. I'm definitely going to be involved in the rugby club at some level.
"As far as the team goes, I was pretty disappointed on Saturday. We put all the pressure on ourselves. The amount of mistakes we made was just unforgivable.
"I've asked the lads to have a good look at themselves – are you fit to play in this league? Some of them are well above it and some are well below it."
"Defensively it was extremely poor across the board. That was probably our biggest failing – we just let them run through us.
"They should have put us away by about 20 points. They just kept to the basics and did it well.
"We had one or two good players who managed to get into a position where they could make breakaways, but in terms of team unity and team coherence it was just non-existent. Guys I was hoping would step up just weren't at the races.
"We had a couple of really good plays organised and we had opportunities to use them, but some of the decision-making... We practise them all week and then we're in that position and don't follow through, or we try to follow through but certain personnel go off the script to do their own thing for no reason.
"I'm trying to knock that out of the team, because there are too many doing their own thing and it's killing the game plan."
The Greens have been hit hard by injuries to key players in the latter part of the season, and Sutherland feels it underlines the need for a larger squad.
"Tom did a great job first up, but he clearly had fewer injuries and all the rest of it. If we'd had Evan Sutherland and Kris Hamilton on Saturday we'd have won that easily. Certain positions are just lacking at the minute. It's frustrating.
"I think we can easily survive and be competitive in this league. I'd say there are about 13 players to my knowledge that are capable of playing in this league and we need 30.
"Last weekend we had only one normal back-row player so we had to put in second-rowers and props and everything in the back row, so that was a big weakness for us, and it weakened other areas as well because we had to reshuffle the outfit. The back line has been fairly consistent for the last couple of games but in some key positions we're not quite there."
There were two tries for Hamish Coghill, including a breakaway from the halfway line, and others from Gordie Macleod and Roddy Gray. The extra points came from Marc Anderson's boot.
Perthshire's try-scorers were Peter Saunders, Ryan Miller and Scott Alcorn, with Calum Bruce adding a couple of conversions and a penalty before Clow's decisive kick right on full-time.
THE Greens are hoping for a big Millbank crowd this Saturday to round off an eventful first season in National Division Three – although interim coach George Sutherland admits he can't be sure the opposition will turn up.
St Boswells are due to visit Thurso in a rearranged match (3pm) after the men from the Borders failed to fulfil the original fixture in January. St Boswells had four points deducted but Sutherland believes the Scottish Rugby Union (SRU) should take tougher action on no-shows, including financial recompense for the host club.
"For a national league it's ridiculous," Sutherland said. "You can understand clubs not wanting to come up, as it's a massive expense, but that's where the SRU has got to step in and put sanctions on them – don't just take points off them."
The Greens are keen to finish the season on a positive note by entertaining their supporters and showing their appreciation to the club's sponsors. It has the makings of a big occasion, with a 1980s-themed disco party fundraiser to follow in the clubhouse in the evening.
Sutherland, however, has his doubts over whether St Boswells will make the journey.
"St Boswells are at the bottom of the ladder, they're getting relegated. I'll be very surprised if they turn up but we're putting pressure on them to fulfil the fixture," he said.
"If that is the case [a no-show] we'll try to organise an inter-team trial for next season, basically have a game amongst ourselves and then have a good night."
Gordonians were confirmed as champions of the division on the strength of their losing bonus point in a 14-13 defeat to Orkney in Kirkwall, a result that ended the islanders' four-year stay in national league rugby.
---
This website is powered by the generosity of readers like you.
Please donate what you can afford to help us keep our communities informed.
BECOME A SUPPORTER
In these testing times, your support is more important than ever. Thank you.
---
---