Volunteers praised ahead of open day at Wick Society's newly completed storage base
---
Published: 19:30, 29 July 2021
---
Get the Courier and Groat sent to your inbox every week and swipe through an exact replica of the day's newspaper
---
---
Volunteers have been praised for their efforts in helping to create a new storage base for the Wick Society ahead of an open day this weekend.
Cowie's building, a former fish-processing yard in Bank Row, has been transformed into a repository for a range of historic artefacts and other items that cannot be displayed in the nearby Wick Heritage Museum.
Chairman Ian Leith said Cowie's had been turned from "an eyesore into an asset" thanks to the hard work of volunteers and local contractors with funding support from Highland Council and SSE as well as local businesses.
Now that the work is complete, an open day is being held on Saturday (July 31), from 10am to 4pm, so that members of the public can see the new-look building for themselves.
It contains extensive racking as well as a temperature-controlled area, while a large open space will allow workshops, exhibitions and other one-off events to be accommodated.
"The Wick Society has owned it for some years but it was only through the funding that we were able to resurrect and restore the building," Mr Leith explained.
"If you can have an advantage of Covid, it allowed us to empty attics and cupboards in the museum itself and decant all that to Cowie's.
Gallery1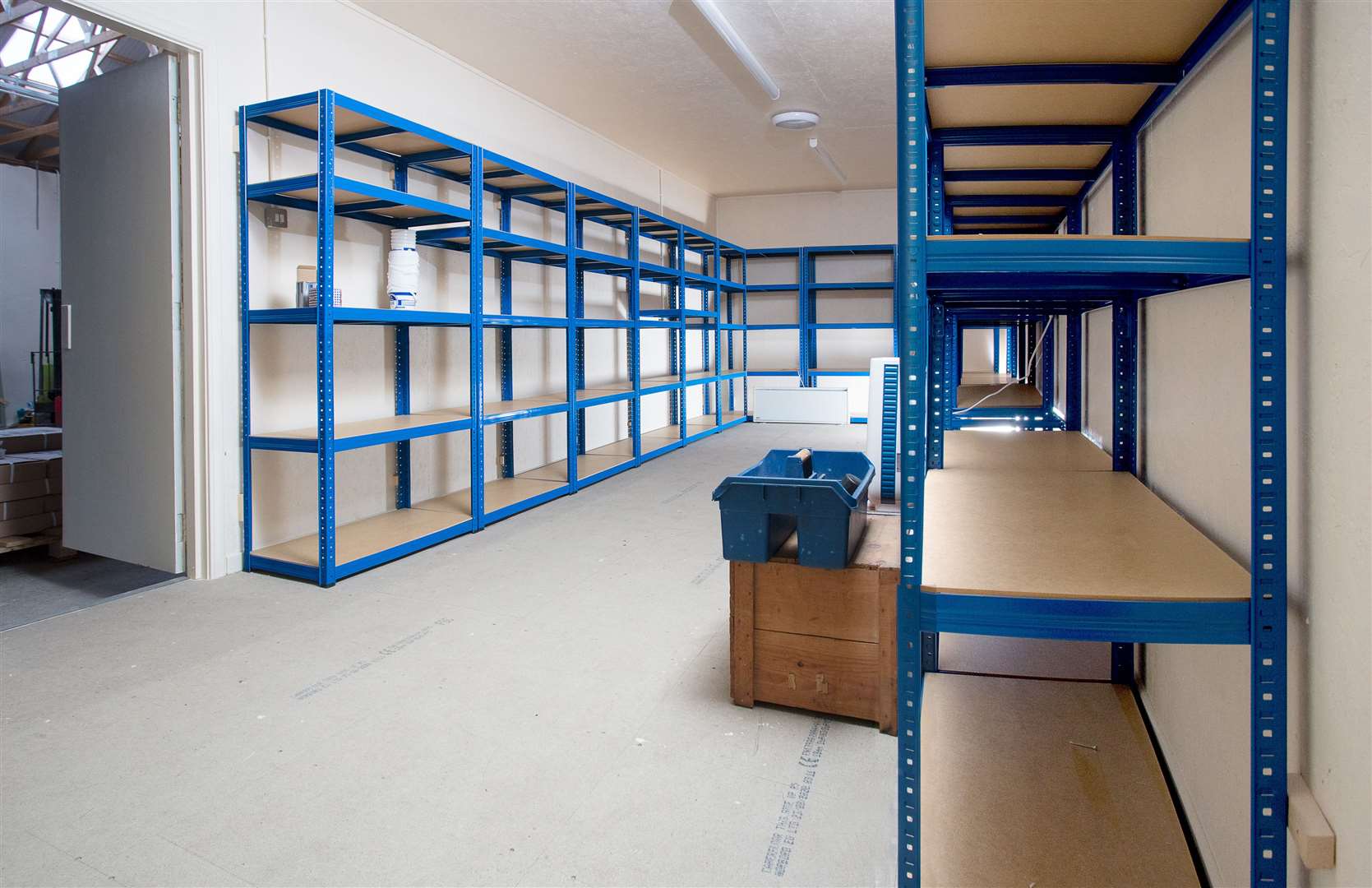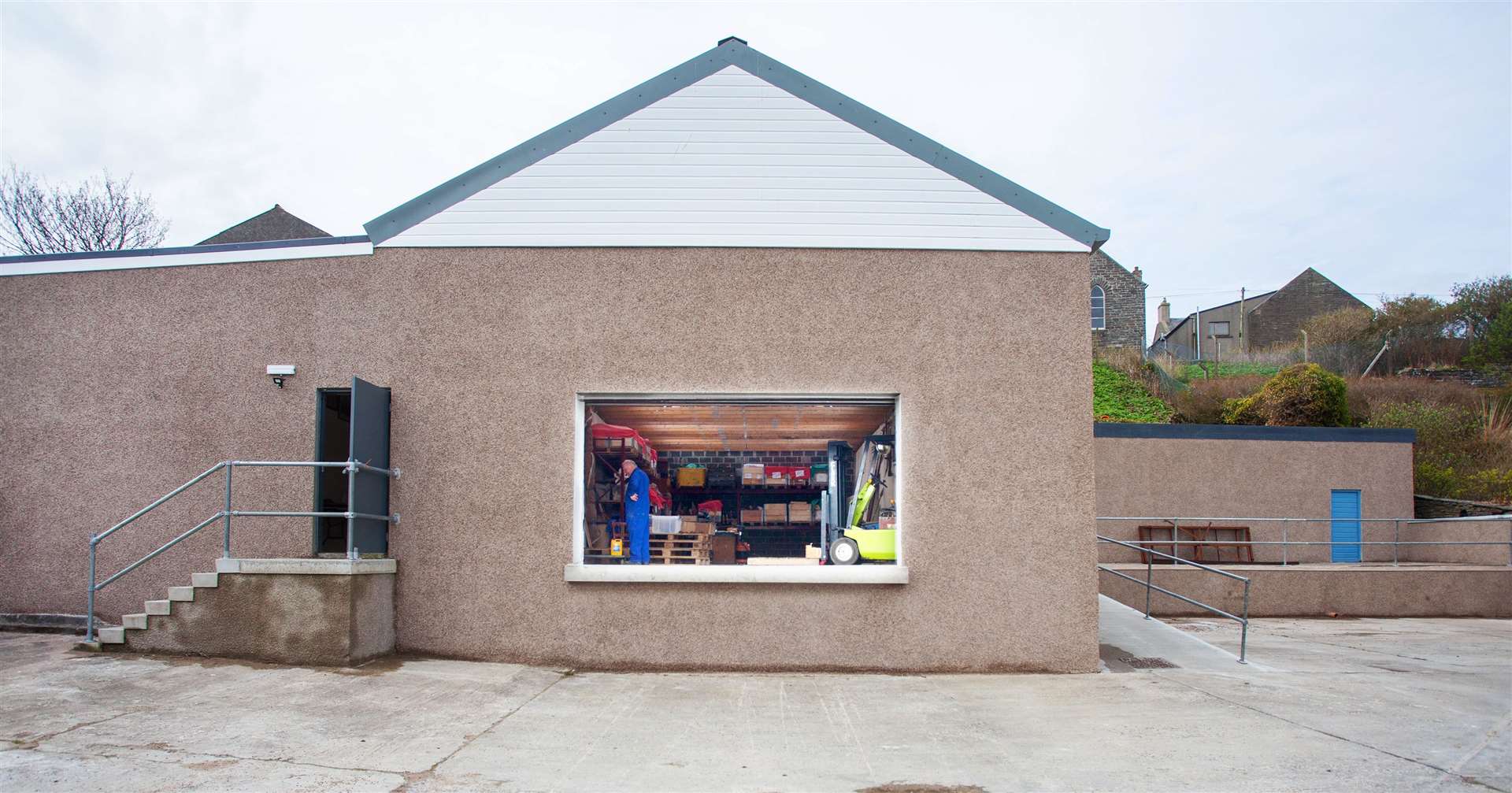 "Its prime purpose is as a store for artefacts and resources that we're not able to display at any particular time. They are quite huge in terms of size.
"But what we have now is a space that we can use for exhibitions and activities.
"The storage part of it is contained within the racking in a certain area of the building but there is a vast open space as well, and there's the yard that goes along with it."
Visitors on Saturday will see an exhibition of historic photographs from the Johnston collection, while a set of large-format maps will also be on display.
"We're working towards putting in an exhibition about John Nicolson, the sculptor and artist, later this year," Mr Leith added.
Highlighting the amount of voluntary work that has been done, he said: "I think the volunteers need to be recognised and congratulated for the effort that they have put into it. They have used their individual skills to make that building what it is.
"The funders allowed us the ability to do the fabric of the building, but it's our volunteers who have made the internal part of it usable."
Announcing details of the open day, the Wick Society stated: "We are understandably proud of what has been achieved.
"On Saturday, July 31, we are holding an open day and would be delighted if you would be able to come along to see the finished building and how we are beginning to use this wonderful facility."
---
Do you want to respond to this article? If so, click here to submit your thoughts and they may be published in print.
---
---
Get a digital copy of the Courier and Groat delivered straight to your inbox every week allowing you to swipe through an exact replica of the day's newspaper - it looks just like it does in print!
SUBSCRIBE NOW
---
---