Vaccine system 'diabolical', says Thurso woman (82) who spent hours on phone before being told clinic was full
---
Published: 18:30, 22 October 2021
| Updated: 18:31, 22 October 2021
---
Easier access to your trusted, local news. Have a look at our brand new digital subscription packages!
---
---
An 82-year-old Thurso woman described NHS Highland's vaccine booking system as "diabolical" after she made a series of lengthy calls to try to arrange Covid booster and flu jabs for herself and her husband – only to be told when she finally got through that the clinic was full.
Margaret Mackay spent more than three hours on the phone over the course of a few days ahead of a vaccination clinic being run by NHS Highland in the town's Royal British Legion club next Thursday for patients of Riverbank Medical Practice.
At the fourth attempt, she eventually got to the head of the queue of callers but was informed that no more slots were available. At that point, the stress of the experience caused Mrs Mackay to burst into tears.
A number of other people reported similar problems in contacting the Inverness number. In some cases they waited on the line for over an hour or found themselves cut off after slowly moving up the queue.
Mrs Mackay said her husband Donald (83), who has health problems, had likened it to a Monty Python comedy sketch.
NHS Highland said on Thursday that its vaccination enquiry hub had been affected by a software malfunction which had since been resolved, and a spokesperson apologised for the anxiety that had been caused.
Mrs Mackay, of Millbank Road, Thurso, had received a message on her phone notifying her about the Legion clinic planned for October 28 and advising her to make an appointment by phone.
"I immediately rang and it said I was 75 in the list. Normally I would say 'well, stuff it then' but this is quite important, so I waited.
"I hung on and hung on and hung on and I got way down to 17 or something and it went dead."
That initial call lasted an hour and five minutes.
"Later on I thought I'd try again," Mrs Mackay said. "This time I started lower down and I got down to 11 and it went dead again."
She attempted to call back but a message said there was a fault on the number.
"I left it until the next day and tried again and I got down to number one, and I thought 'oh, wonderful'," Mrs Mackay said. "It came on and it wasn't a person – it was a recorded message saying the person you want to speak to is not available.
Gallery1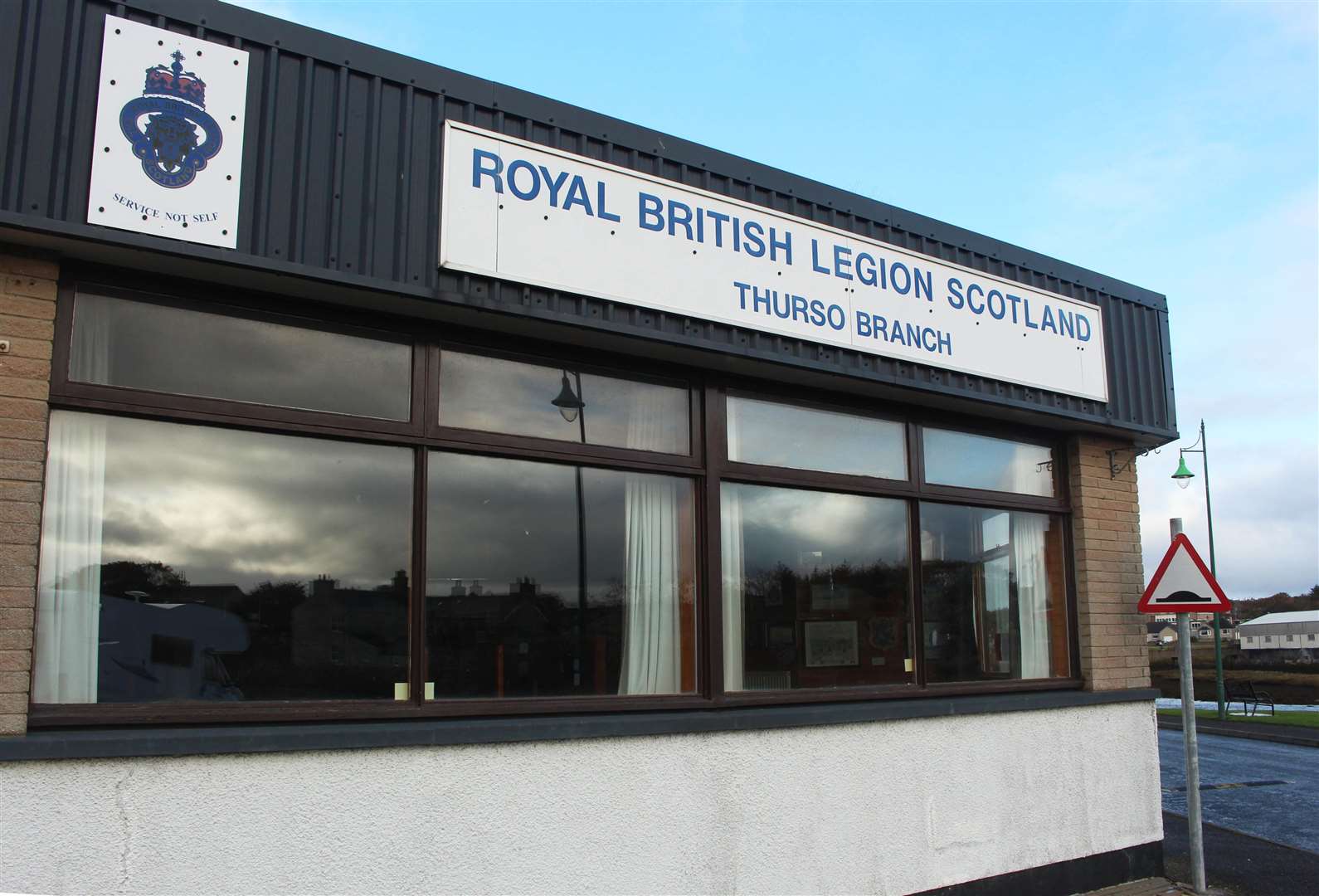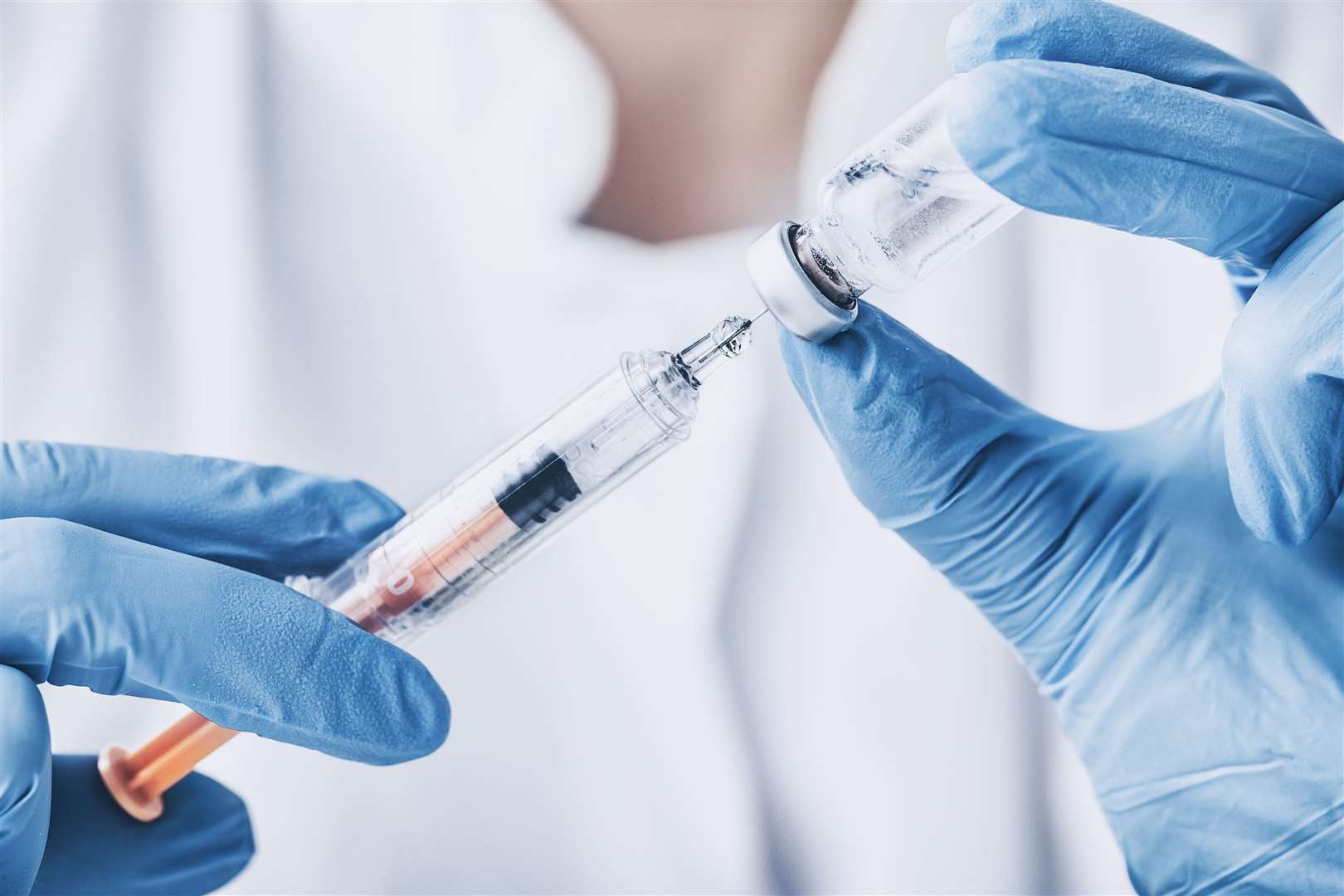 "This morning [Thursday] I thought, 'I'm not going to be beaten, I will try again.' I started at 39 and I got right down to one, and it was a person.
"And the person said, 'Oh, I'm afraid all the appointments for Thursday 28th are fully booked.' I just burst into tears.
"I don't like playing the age card or the little weepy woman – it's not me. But I did think, 'Oh dear God, no, this must be a joke.'
"My husband had said, 'Maybe they're writing a script for a Monty Python sketch.'"
Mrs Mackay could not understand why callers were not told immediately that certain clinics were full up.
"Surely in the introductory phone message, which in these days of technology isn't beyond them, they could say, 'We are very sorry but there are no appointments available for X, Y and Z,'" she said.
"It is diabolical. It just seemed to beggar belief.
"I did say that we're both in our eighties, I did say that my husband has health problems and I considered it fairly important that he got an appointment quickly. This is why I held on when I was 75th in the queue."
Mrs Mackay added: "It all began very well – the first vaccinations were extremely well organised and went very smoothly. Why this one has had to become such a boorach, I don't know.
"January 22 was the first [Covid vaccine] and we didn't get the second one until April 2. Now we are three weeks over the six months, and we usually have the flu ones at the beginning of October. Donald is always first up for that.
"You shouldn't have to fight like this, should you? You really shouldn't have to push and shout and jump and create a fuss."
Caithness Health Action Team has called for the army to be brought in after claiming that NHS Highland is "clearly not able to cope".
A spokesperson for NHS Highland said on Thursday: "Our vaccination enquiry hub team have experienced a lot of technical issues due to a software malfunction this week. This has resulted in considerable frustration both for people trying to contact the team and book an appointment, and our staff. The vaccination enquiry hub was not the only site impacted by these issues.
"This malfunction caused calls to cut out in mid-conversation as well as one-way transmission and silent calls. We are pleased to confirm that these issues have now been resolved.
"We recognise that this will have caused anxiety and stress to people trying to book vaccine appointments and we apologise for this.
"Our vaccination enquiry hub is receiving an extremely high number of calls just now, and this has been exacerbated by these technical issues.
"If you are eligible for a Covid-19 booster please wait to be invited by the board or your GP practice before contacting the hub team.
"Please bear with us. We will answer your call as soon as possible. Thank you for your patience."
As well as Thursday's clinic in Thurso for patients registered at Riverbank, NHS Highland is running Covid booster and flu vaccine sessions for patients of the Riverview practice in Wick at the town's Assembly Rooms on Friday and for patients registered at the Dunbeath practice in the village community hall on Saturday, October 30.
Both the Thurso and Wick sessions next week are full.
However, NHS Highland has now arranged further clinics for Riverbank patients on November 1 (Legion), November 2 (venue in Thurso to be confirmed) and November 8/9 (Legion).
Further clinics for Riverview patients have scheduled for November 4/5 and November 11/12 (Wick Assembly Rooms in each case).
Details are on the NHS Highland website. The vaccination enquiry hub number is 01463 705531 or email nhsh.covidvaccine@nhs.scot
One Wick woman, who did not wish to be named, had three attempts before managing to secure appointments for herself and her elderly mother at next Friday's clinic in the Assembly Rooms.
She said: "This system is completely discriminatory against people who don't have internet access or use mobile phones – not just the elderly. There seems to be an arrogant assumption by NHS Highland that everyone has computers, tablets or smartphones.
"Some people are lonely and isolated and do not have a family member who can arrange all this for them."
Related stories:
---
Do you want to respond to this article? If so, click here to submit your thoughts and they may be published in print.
---
---
---