The Highland Vet goes worldwide after smashing viewing records
---
Published: 16:12, 29 January 2021
| Updated: 18:04, 29 January 2021
---
50% off a six-month digital e-edition subscription with promo code '50OFF'
---
---
The Highland Vet is set to go global and will be premiering on Channel 5 this Tuesday thanks to the remarkable success of the locally filmed series.
Screening of the show on 5Select last year smashed viewing figure records for the channel.
"The stunning Scottish Highlands was obviously a perfect tonic for our viewers, and we are delighted the series is now set to reach a much wider audience as it is to now debut on Channel 5 every Tuesday at 7pm and is set to show in countries around the world," series producer Mark McMullen said.
"The team at DS McGregor & Partners are working so hard to help animals across Caithness and Sutherland and that has connected with viewers. The show is now due to go out in New Zealand in March, bringing this part of the Highlands to a worldwide audience."
He added: "We are delighted that the show is now debuting on Channel 5 and is to go out in New Zealand, I feel sure viewers will fall in love with the animals, team and beautiful scenery that has enthralled those watching 5Select. It is a privilege to be able to showcase the work of the dedicated vets and bring the stories of the animals and owners to a wider audience."
One of the local practice directors, Guy Gordon, said: "We are delighted that our own little corner of the Highlands is reaching a wider audience in the UK and abroad. It is down to the skill and dedication of our team and the animals and owners that has made this possible.
"It is strange to think we will be seen by people as far away as New Zealand and this week I have already done an interview with a publication out there as they are excited for our launch."
Gallery1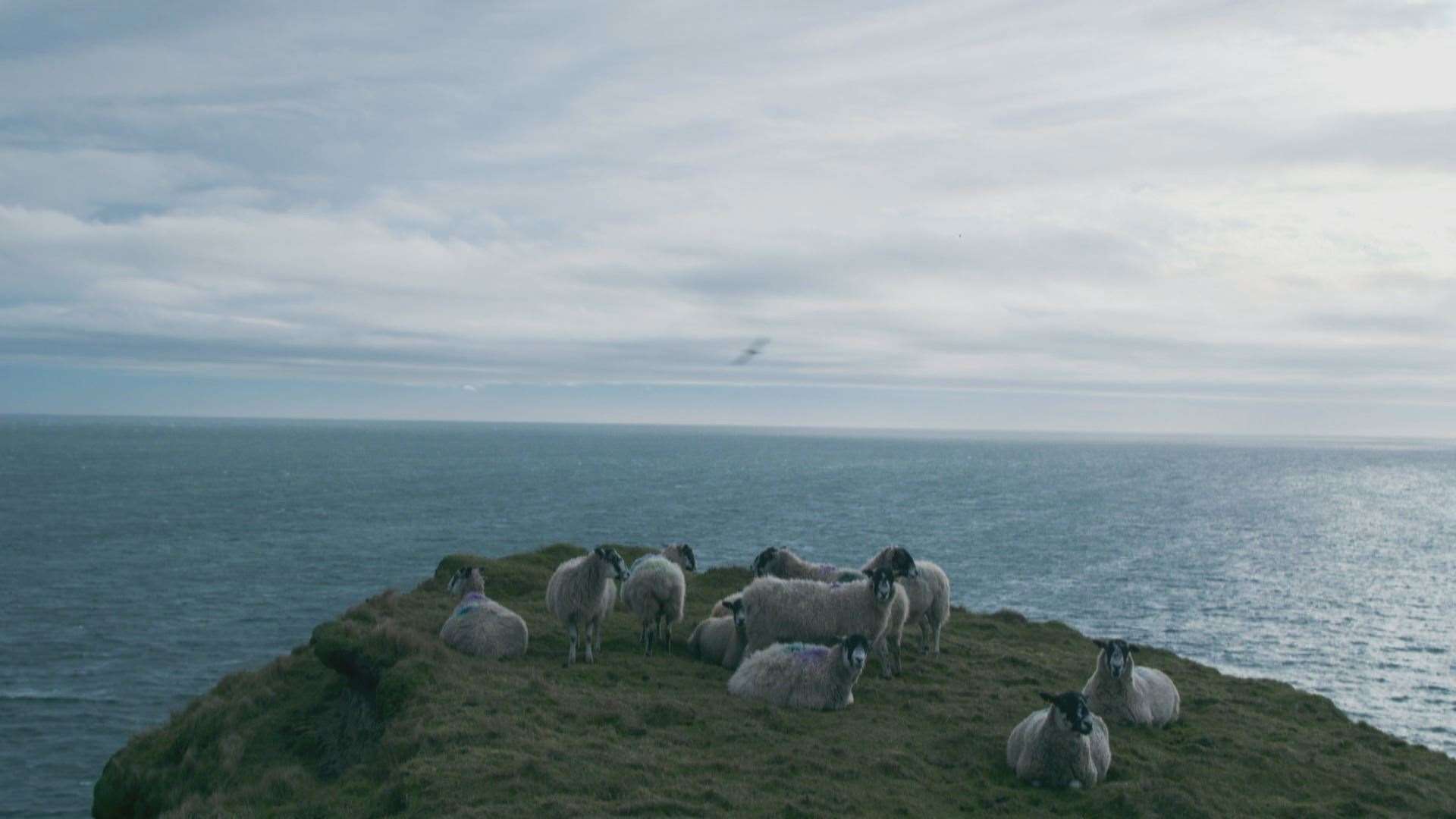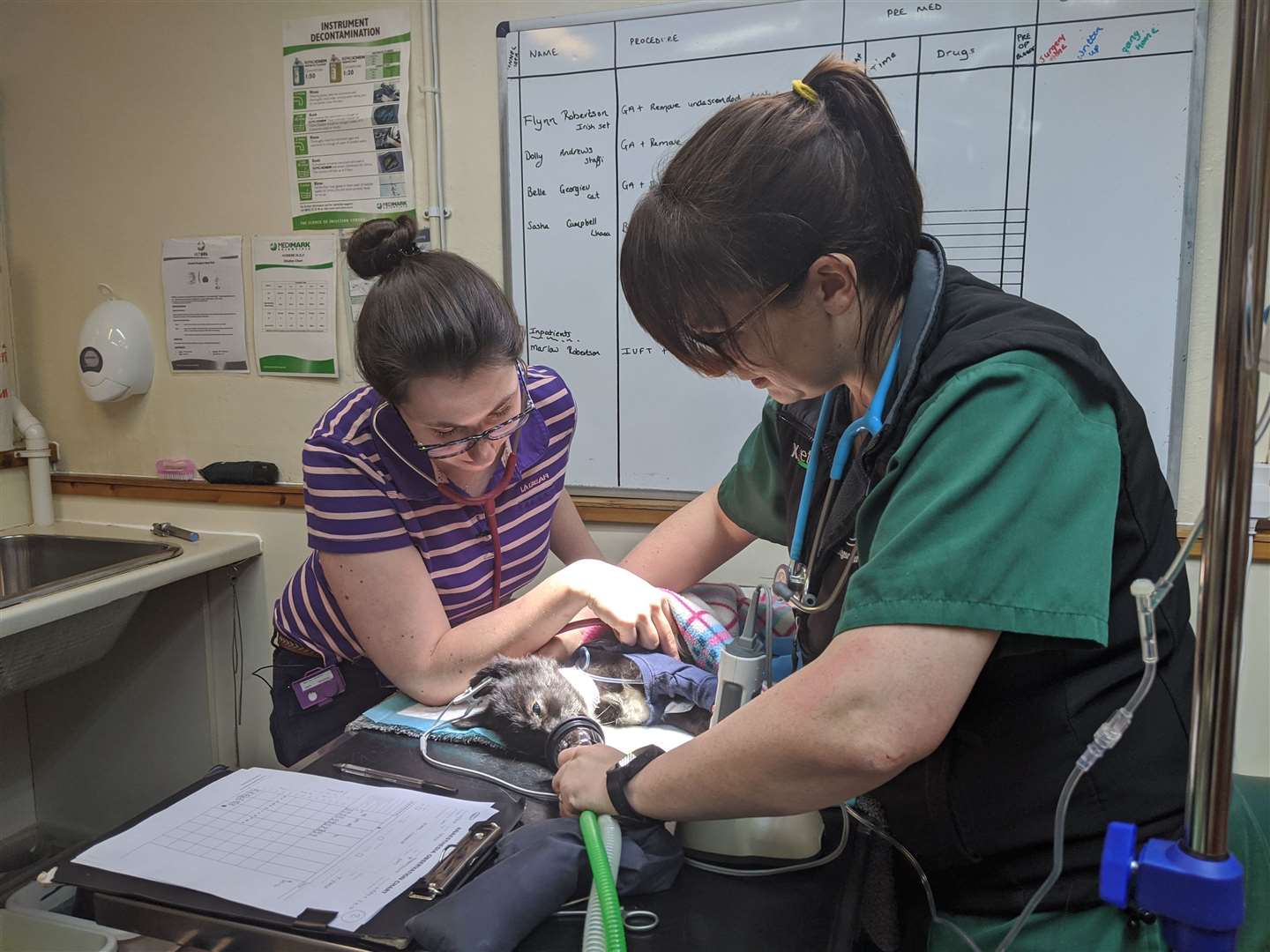 In episode one on Tuesday viewers will see vet Shondie Maclean and vet nurse Lee-Anne Mackay battle to save the life of a Tamaskan puppy. Shondie faces the most dramatic case of her career when an emergency case arrives at the practice.
Leyla, the two-month-old puppy, has been brought in after being attacked by an older dog. Shondie is joined by vet nurse Lee-Ann as they battle through the night to save the puppy with a broken jaw, and things get worse when they discover a mysterious metal object in her belly.
Practice director Guy risks missing yet another date with his wife when he is called to an emergency at a farm 30 miles away. A two-year-old heifer has landed herself in trouble after jumping a wall while on heat to get near a neighbour's bull. She is now about to give birth, but her calf is huge, and Guy must decide if a caesarean section is needed.
Vet David Mackay is on call too, as the owner of rescued beach donkey Lerah is concerned after finding blood in her pet's poo. Lerah's best friends – Pepper and Rupert the sheep – also look concerned for the old donkey as David investigates the problem.
Back at the practice, new vet Rebecca Meyer must prepare for the return of Squeaky the raucous Indian ring-neck parrot who kicked up a fuss on his last visit when he dropped in to have his claws trimmed.
The Highland Vet is on Tuesdays at 7pm on Channel 5.
---
Do you want to respond to this article? If so, click here to submit your thoughts and they may be published in print.
---
---
Get a digital copy of the Courier and Groat delivered straight to your inbox every week allowing you to swipe through an exact replica of the day's newspaper - it looks just like it does in print!

Sign up today and get 50% off a six-month subscription with promo code '50OFF'.
SUBSCRIBE NOW
---
---