Speedo Mick sets off from John O'Groats
---
Published: 20:52, 12 December 2019
---
Get the Courier and Groat sent to your inbox every week and swipe through an exact replica of the day's newspaper
---
---
EVERTON football supporters know all about the antics of Speedo Mick, who turns up at matches in his trunks and raises thousands of pounds for charity.
The latest escapade involves Mick – or, to give him his full name, Michael Cullen – walking from John O'Groats to Land's End in his Speedo trunks and not a lot else.
Andrew Mowat, owner of the Seaview Hotel at John O'Groats, saw Mick start his 1000-mile walk on Wednesday and reported that he was "in very good spirits" and "dancing around".
Mr Mowat said: "He was wanting us to chant 'He's the one with no clothes on' as he was leaving the signpost, as they do at Everton's Goodison Park."
Undaunted by the chilly winter weather, Mick made his way south and reached the John O'Groat Journal office in Wick on Thursday morning.
Explaining a little about his motives for the mammoth trek, Mick said he had spent a period of his life as a homeless addict.
Gallery1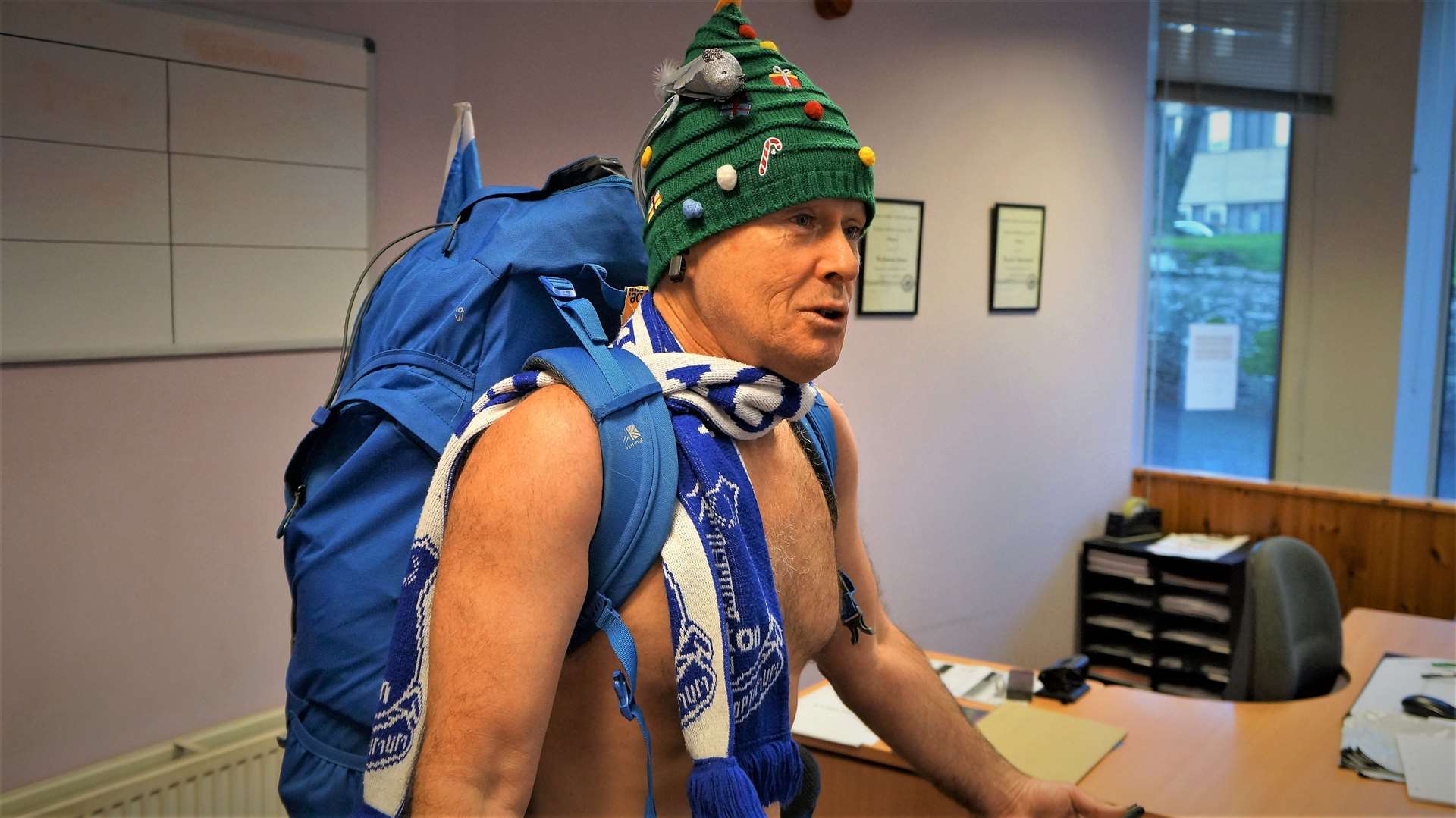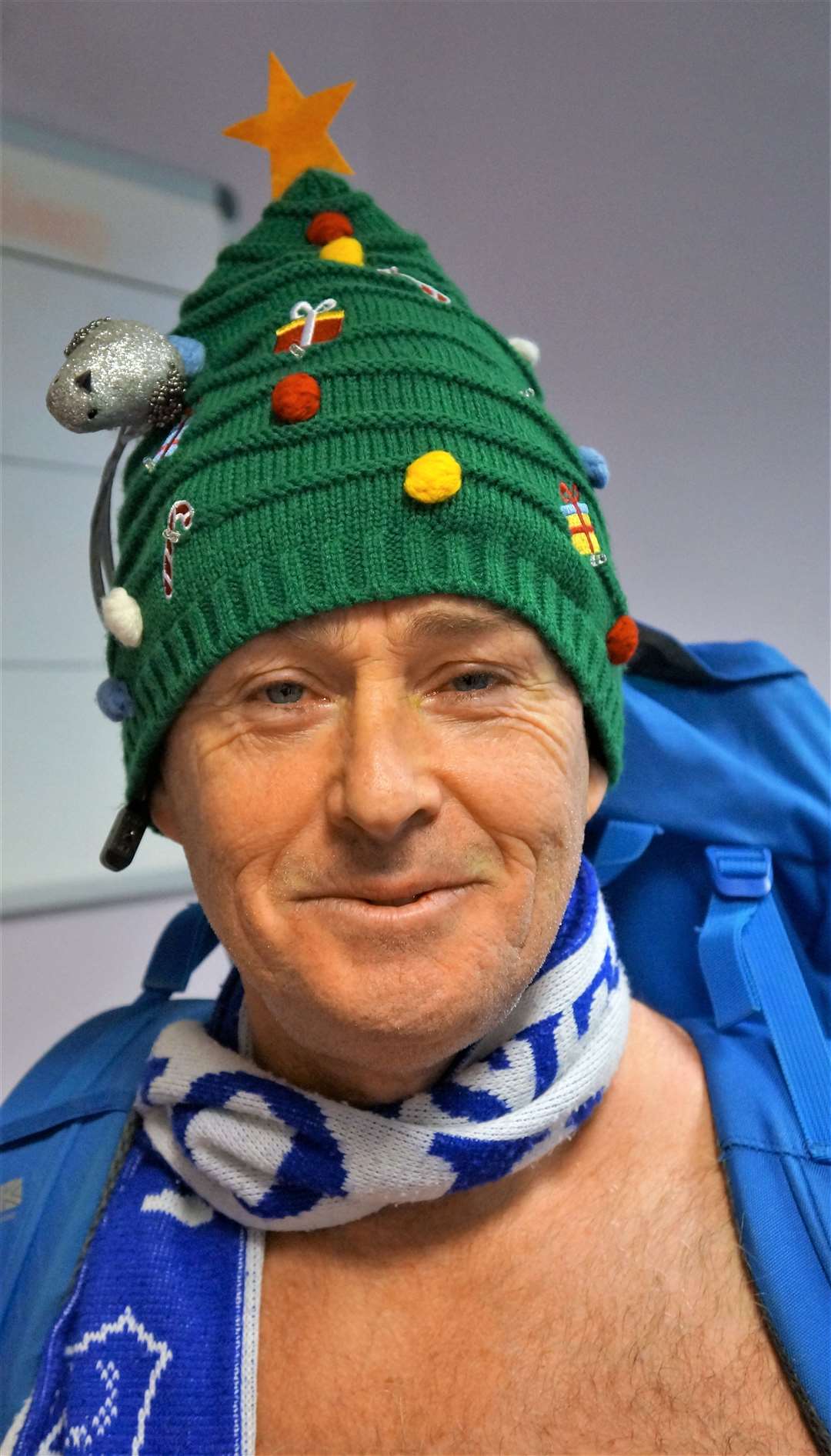 "The charity I'm raising money towards is called Leave the Light On and is basically aimed at the disadvantaged within our communities," he said.
"I've suffered with mental health issues myself and was addicted to drugs and alcohol while on the streets."
Mick said that he hasn't touched drink or drugs for 18 years but at one stage felt he "never had a chance or hope" of sorting his life out.
"I've actually turned my life around completely now. There is always hope in the darkest of places."
The fundraising will support community projects for disadvantaged young people and create opportunities to bring people together to "overcome isolation and experience positive attention and affirmation and to hopefully broaden their horizons", he says on his charity page.
It's impossible to miss the fact that Mick is an Everton fan as the name of the team is on either side of his trunks.
He is well-known at the Goodison Park football ground for turning up in the same skimpy attire in a bid to raise cash for the causes he supports.
Mick was nominated for an Unsung Hero prize for the BBC Sports Personality of the Year in 2017 and defied the strict dress code to turn up in his Speedos.
He hopes to do the walk in about eight weeks, covering around 20 to 26 miles a day on the journey.
"This challenge is a very cold one but it will bring a lot of smiles to people's faces I am sure," added Mick.
Jane Jones from Dunbeath said she hoped to catch sight of Mick as he travelled past the village.
"I'm a mad Evertonian but most footy fans know him because he goes to all Everton games, home and away, in his Speedos – often sitting among opposition fans who always give generously into his bucket," she said.
Speedo Mick's fundraising page can be found at www.gofundme.com/f/speedomick-1000-ml-charity-walk
---
Do you want to respond to this article? If so, click here to submit your thoughts and they may be published in print.
---
---
Get a digital copy of the Courier and Groat delivered straight to your inbox every week allowing you to swipe through an exact replica of the day's newspaper - it looks just like it does in print!
SUBSCRIBE NOW
---
---