Soldier silhouettes stand guard at Wick pillbox museum open day
---
Published: 07:45, 29 July 2021
---
Easier access to your trusted, local news. Have a look at our brand new digital subscription packages!
---
---
The latest open day at Wick's World War II pillbox museum took place at the weekend – with a series of life-size silhouettes creating the impression of soldiers standing respectfully by.
The installations were made from plywood by Denny Swanson, who leads the pillbox project with support from other volunteers. Having been given a coat of black paint, the silhouettes made a striking and poignant sight as they were positioned around the brick fortress overlooking Wick Bay.
Pillboxes were constructed as part of British anti-invasion plans and there are a number of them around the Caithness coastline.
Saturday's open day followed on from a similar event in June. A raffle was held, and the proceeds of around £500 from both days will be donated to the Wick, Canisbay and Latheron branch of Legion Scotland.
"The weather was kind to us and about 100 people came," said Denny (82), a former serviceman. "A chap came along on Saturday and gave us a donation of £100. 'That's for your work, boys,' he said – 'you're doing a great job.'"
Inside the structure, visitors were shown around the confined space in small groups to ensure social distancing.
The volunteers hope to arrange one more open day before winter, and the 14 silhouettes – representing Marines and Seaforth Highlanders – will make an appearance then as well. They are also likely to feature as part of Wick's annual remembrance commemorations in November.
"On Armistice Day I'm hoping to put them up in front of the hospital and put two out in the gardens," Denny explained. "Shopkeepers are wanting them for their windows too."
The pillbox, which sits halfway up the brae above the North Baths, was turned into a small museum two years ago. Denny and other volunteers put a huge amount of manual work into clearing the structure, digging out the steps and returfing the roof.
Gallery1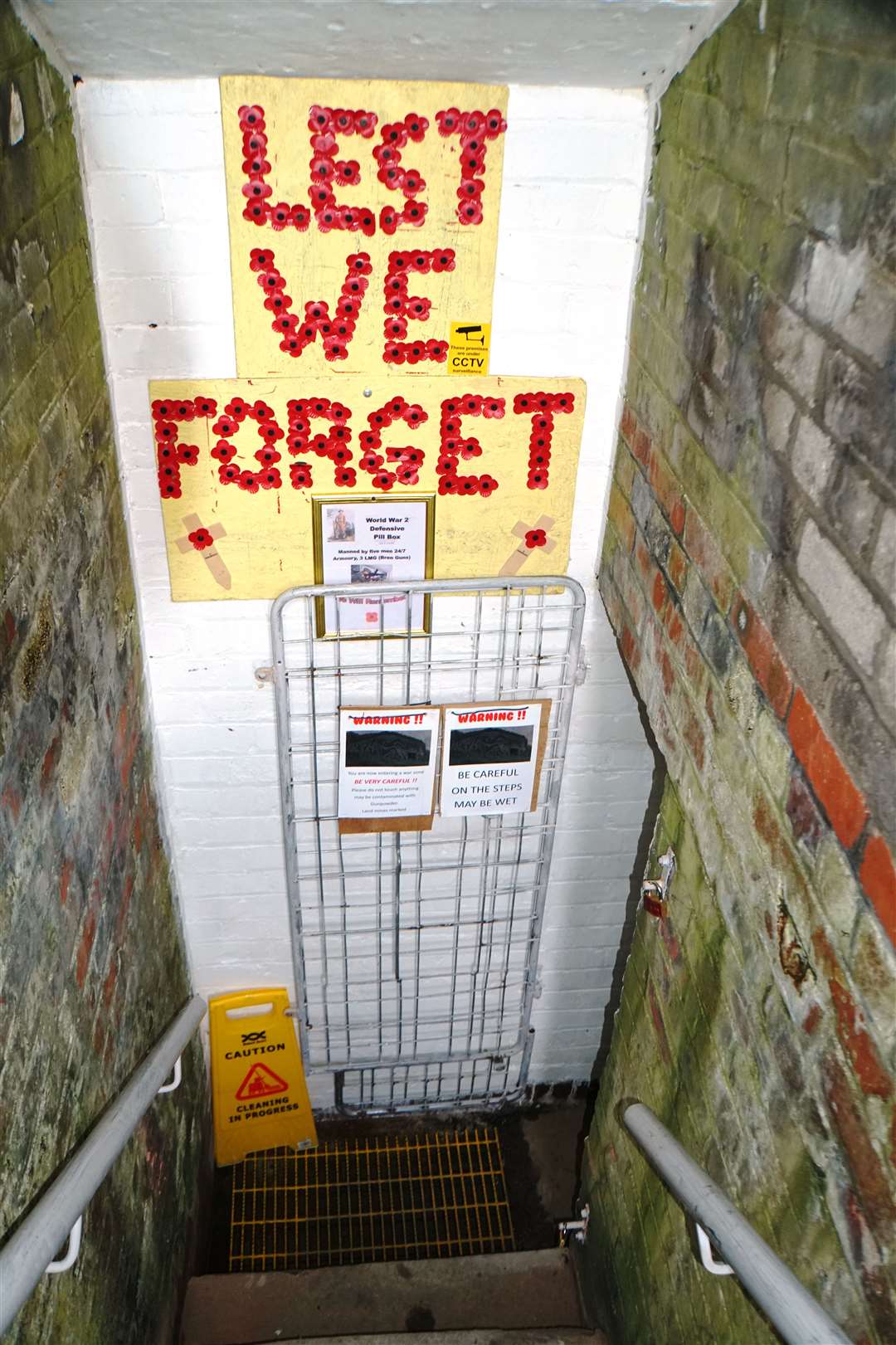 The project also involved the placing of a bench, the installation of a flagpole and the erection of a memorial stone.
Items on display inside include three replica Bren guns, British and German helmets, a sextant, an oscilloscope, a World War II telephone set and lengths of cordite, as well as a compass from a Spitfire that crashed at Wick aerodrome.
There are shell casings from the Isleford, which sank in Wick Bay in 1942, along with artefacts from other ships that came to grief in the local area, including a piece of brass from a three-masted schooner which ran aground at Broadhaven.
During the war the structure was manned by five soldiers 24 hours a day to guard against any German invasion force coming from occupied Norway.
Flyers distributed around local shops and at Wick Heritage Museum give details of how visits can be arranged by appointment.
---
Do you want to respond to this article? If so, click here to submit your thoughts and they may be published in print.
---
---
---