WATCH: Royal seal of approval for Caithness Beach Cleans volunteers
---
Published: 18:00, 29 July 2021
| Updated: 18:14, 29 July 2021
---
Get the Courier and Groat sent to your inbox every week and swipe through an exact replica of the day's newspaper
---
---
HRH Prince Charles, the Duke of Rothesay, paid homage this morning to a group of tireless volunteers who have been cleaning up the county's beaches over the last two years.
On arrival at Scrabster, Prince Charles was greeted by the Lord Lieutenant of Caithness, John Archibald Sinclair, Viscount Thurso of Ulbster, who introduced him to the founders of the Caithness Beach Cleans (CBC) group Dorcas and Allan Sinclair.
Lord Thurso said: "It is my pleasure and duty to welcome His Royal Highness to events in Caithness. He has been particularly impressed by the efforts of Caithness Beach Cleans and therefore was very keen to meet those who have been volunteering to clean beaches. He is very interested in recycling and this is an opportunity to meet them and see what they do."
Gallery1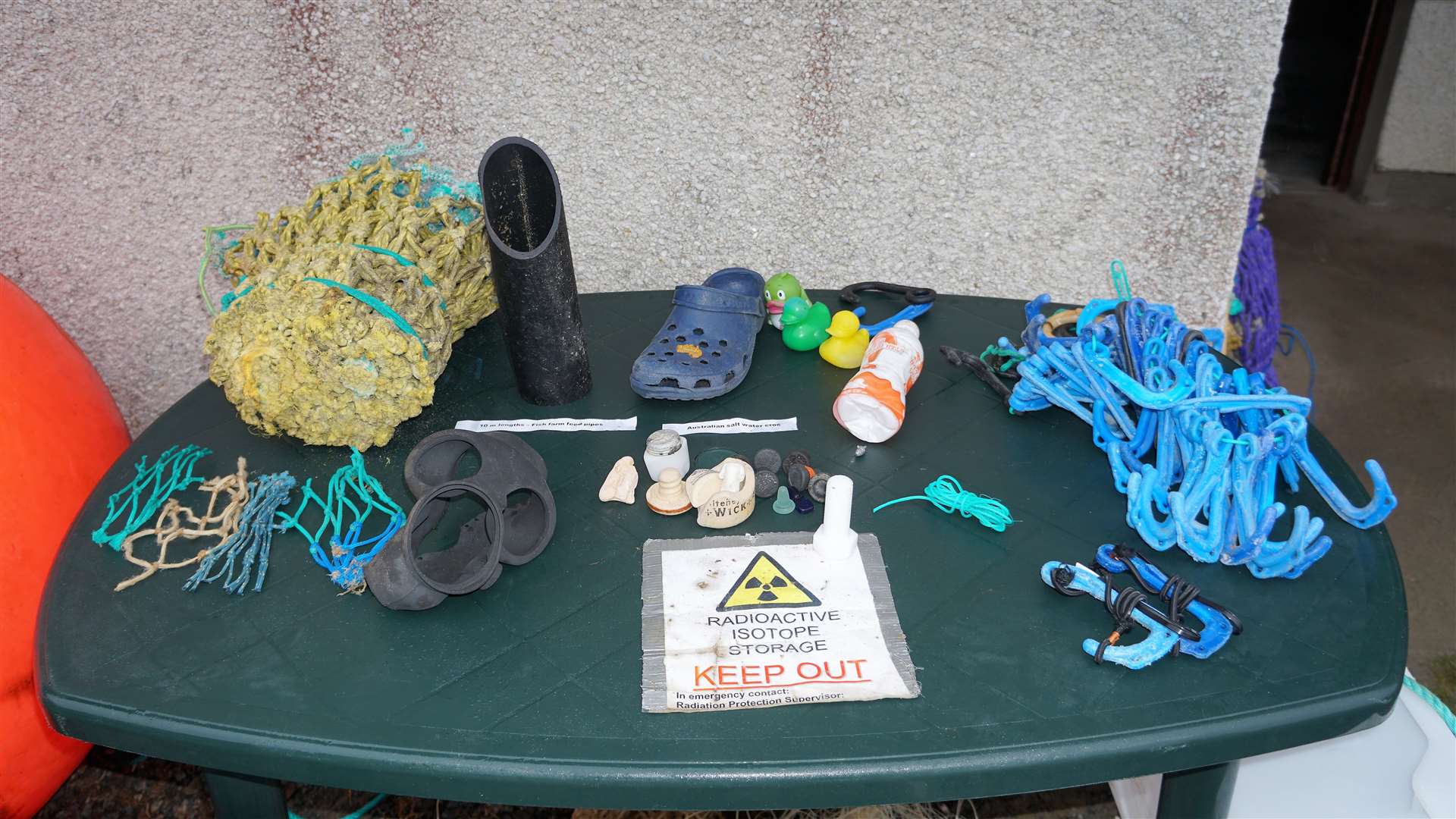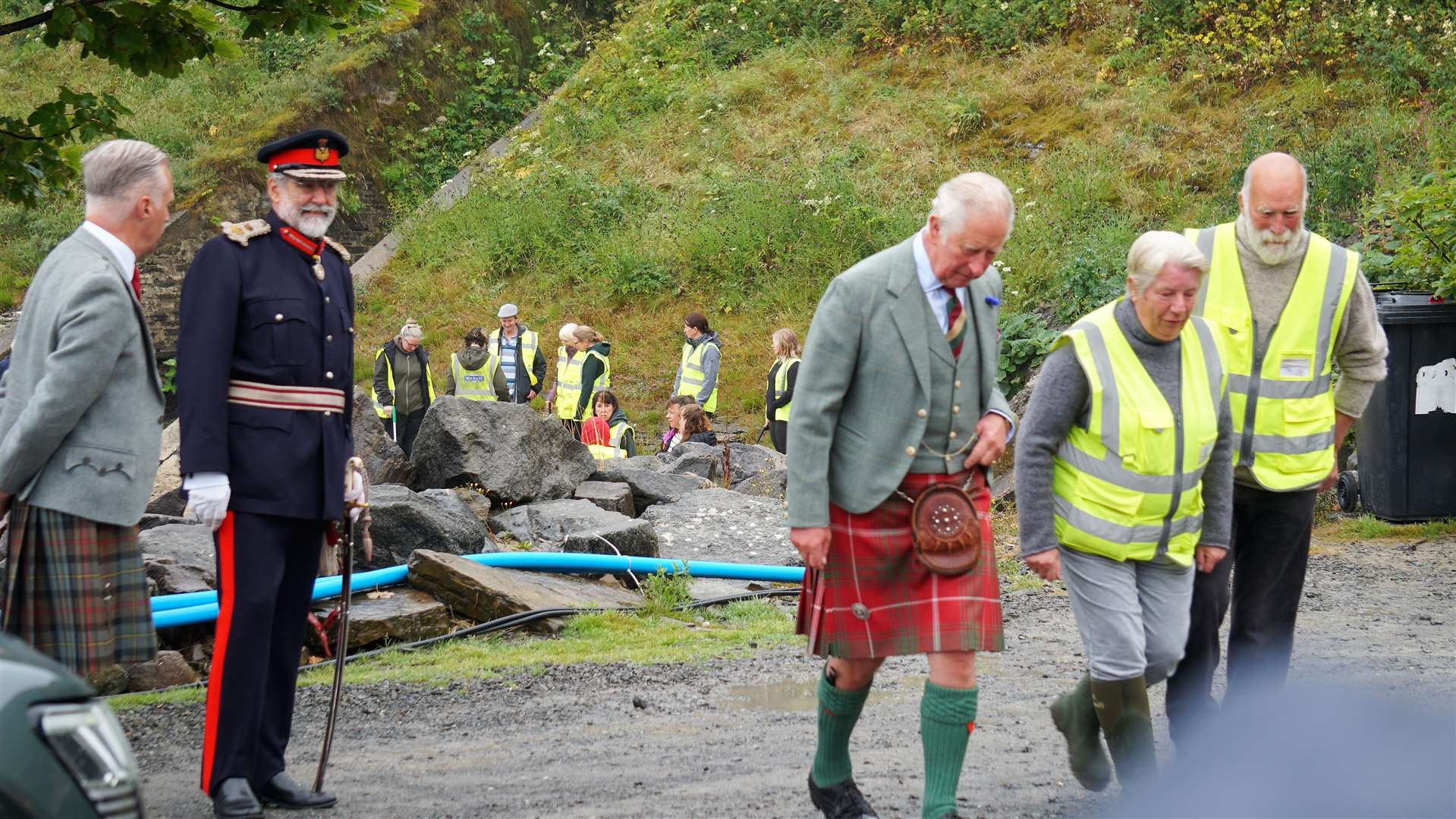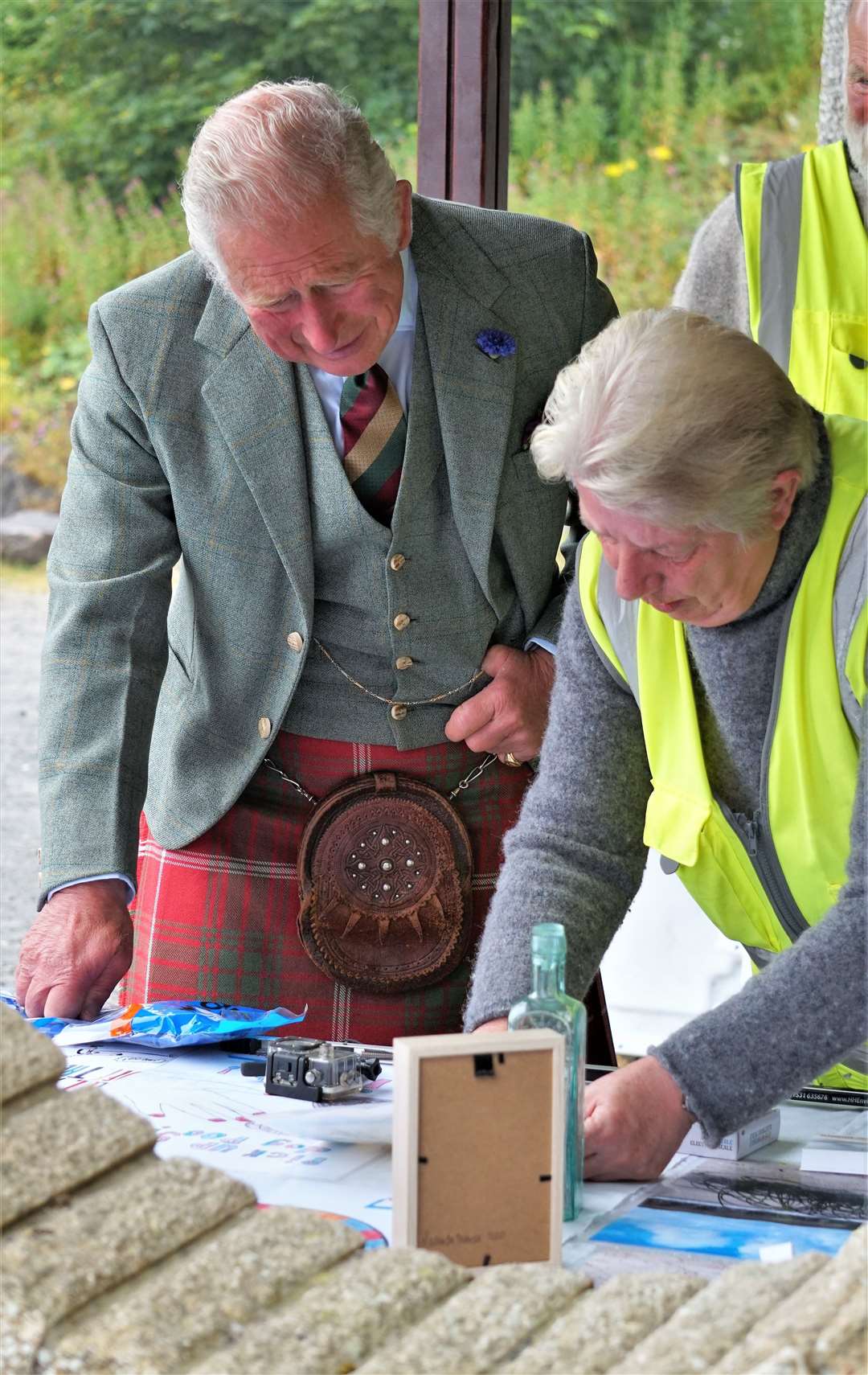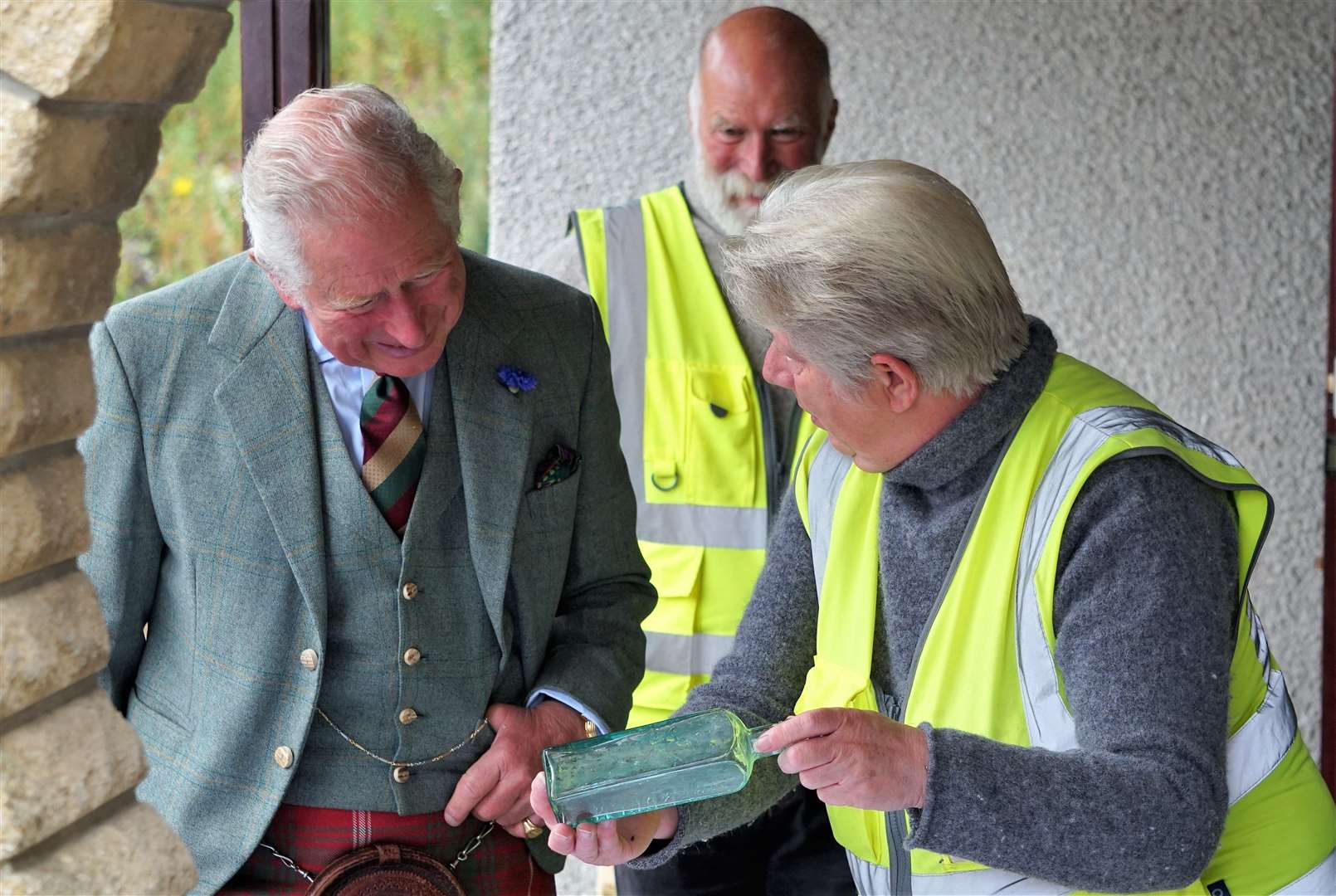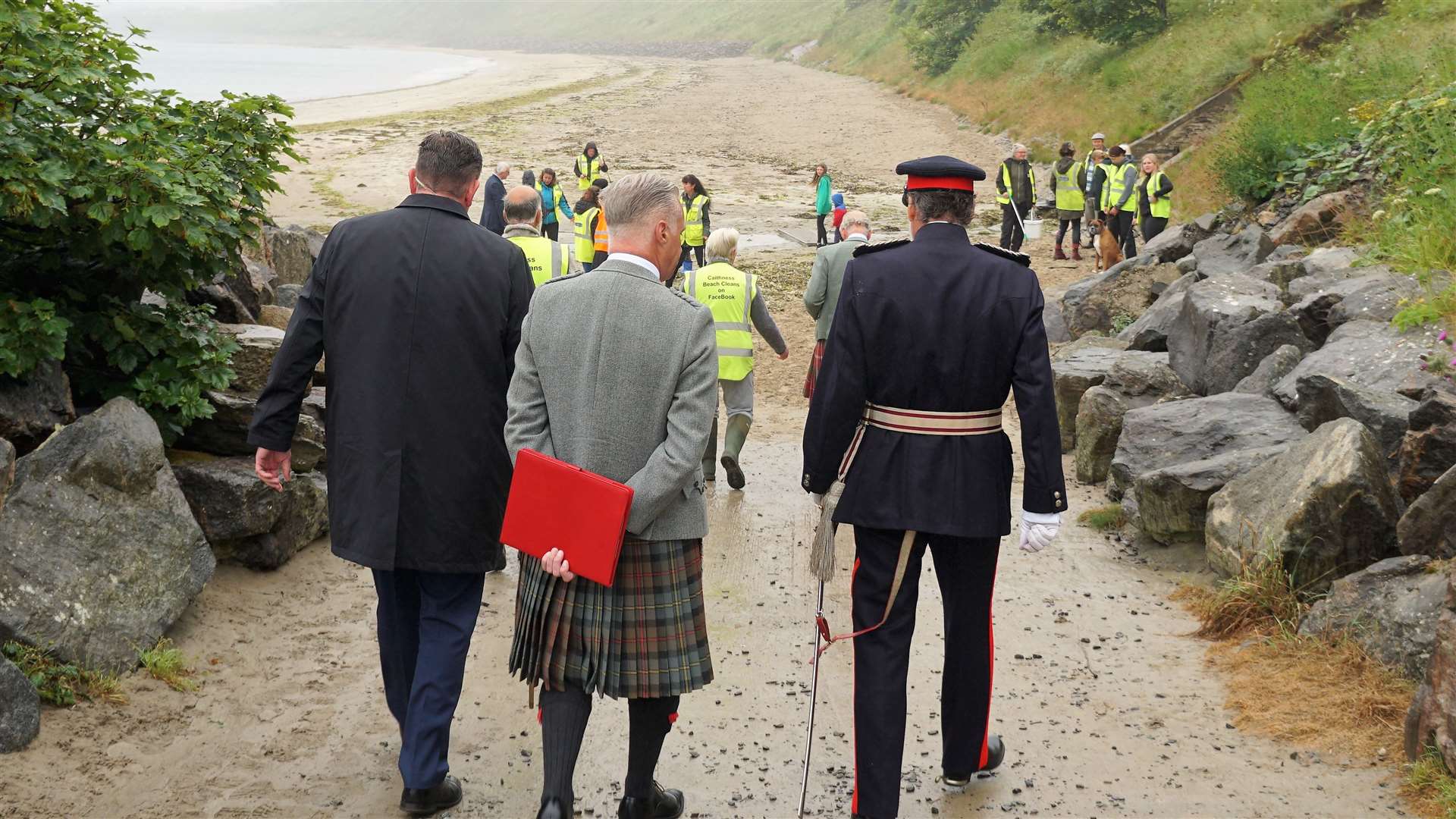 Mr and Mrs Sinclair founded the group in March 2019, having been alarmed by the amount of plastic rubbish washed up on Caithness beaches. Today, 40 dedicated volunteers work to maintain the local beaches and a further 800 general volunteers assist in beach cleaning across the county's coastline. Volunteers include dog-walkers, canoeists and children are also encouraged to participate with certificates and badges given out.
The prince congratulated Mr and Mrs Sinclair, along with other CBC members, on Scrabster beach and viewed and discussed objects recently cleared, collected and recycled by the group. The CBC has carried out approximately 3504 beach cleans so far and removed 31 UK long tons of plastic from 87 local beaches.
Mrs Sinclair said: "Prince Charles is such an environmentalist. It's really good to know that he's on our side, he's wanted to see us and we're all really delighted to be here. We have actually cleaned the beaches at the Castle of Mey. His farm at Mey actually collects for us and when they have a good pile we arrange to take it away."
At the start of the walkabout outside the Pentland Firth Yacht Club, Mrs Sinclair showed displays of objects found on local beaches that had been recovered by CBC volunteers which included a GoPro camera, lengths of fishing line and the remains of a gas mask.
Gallery1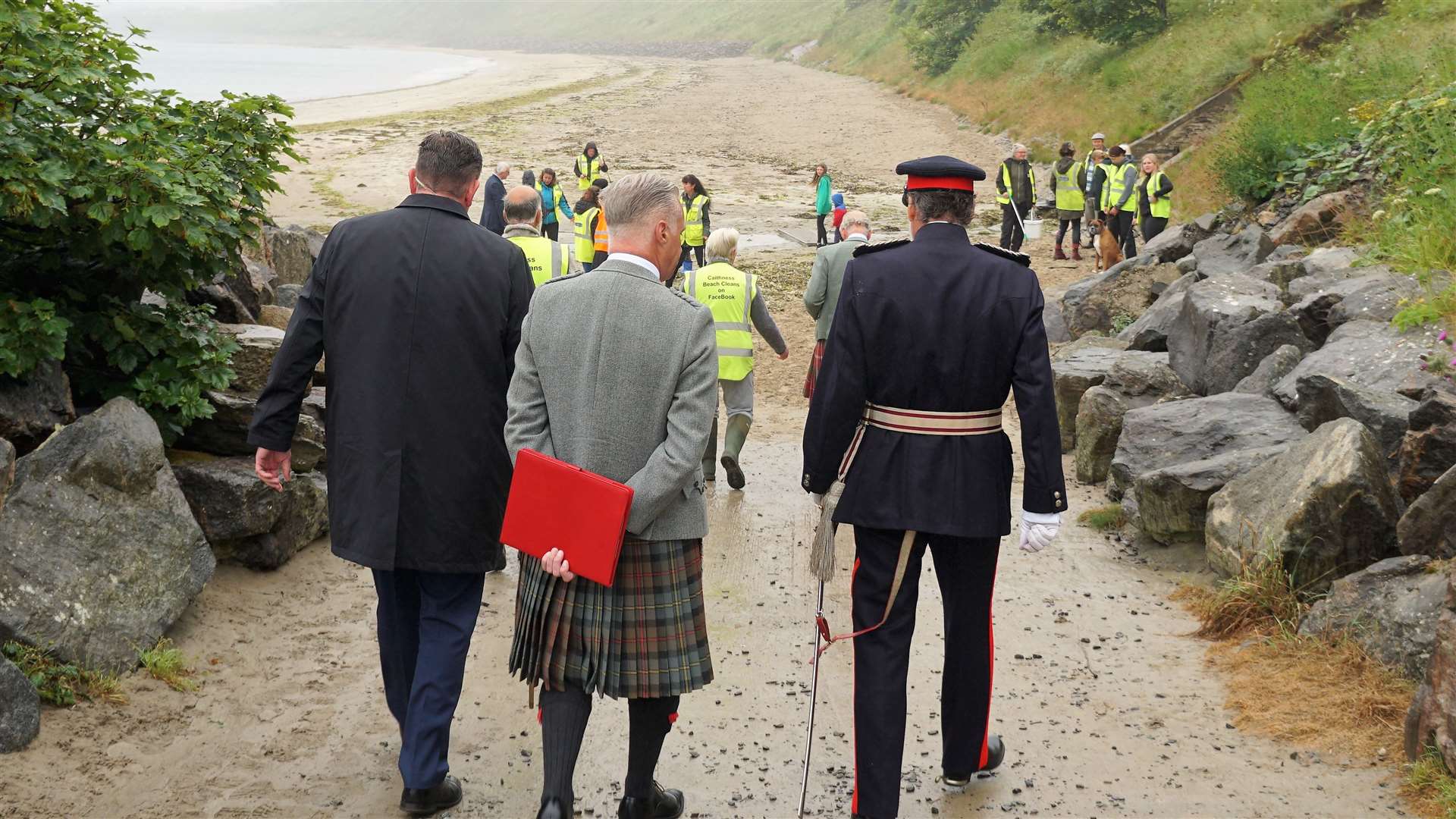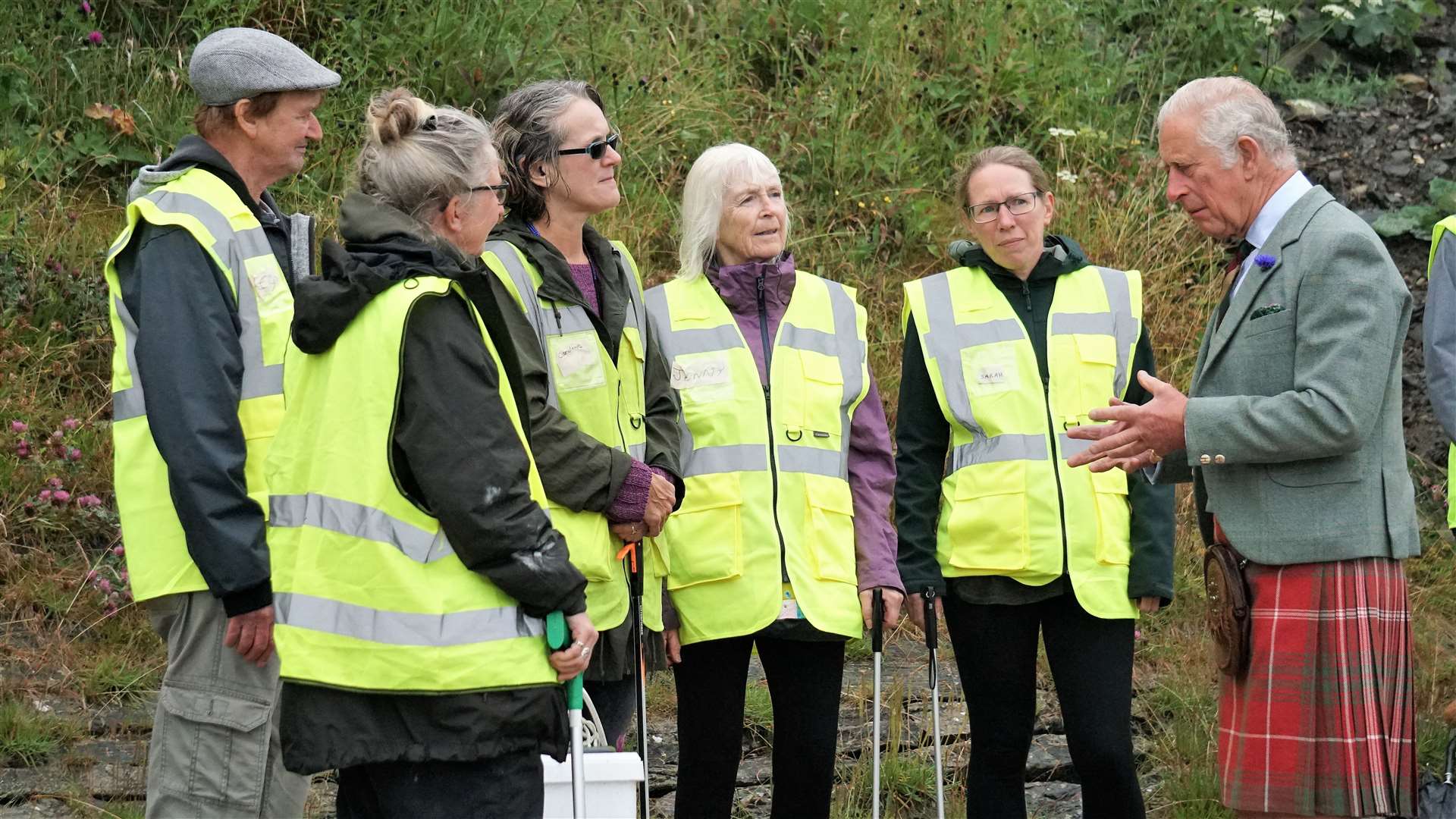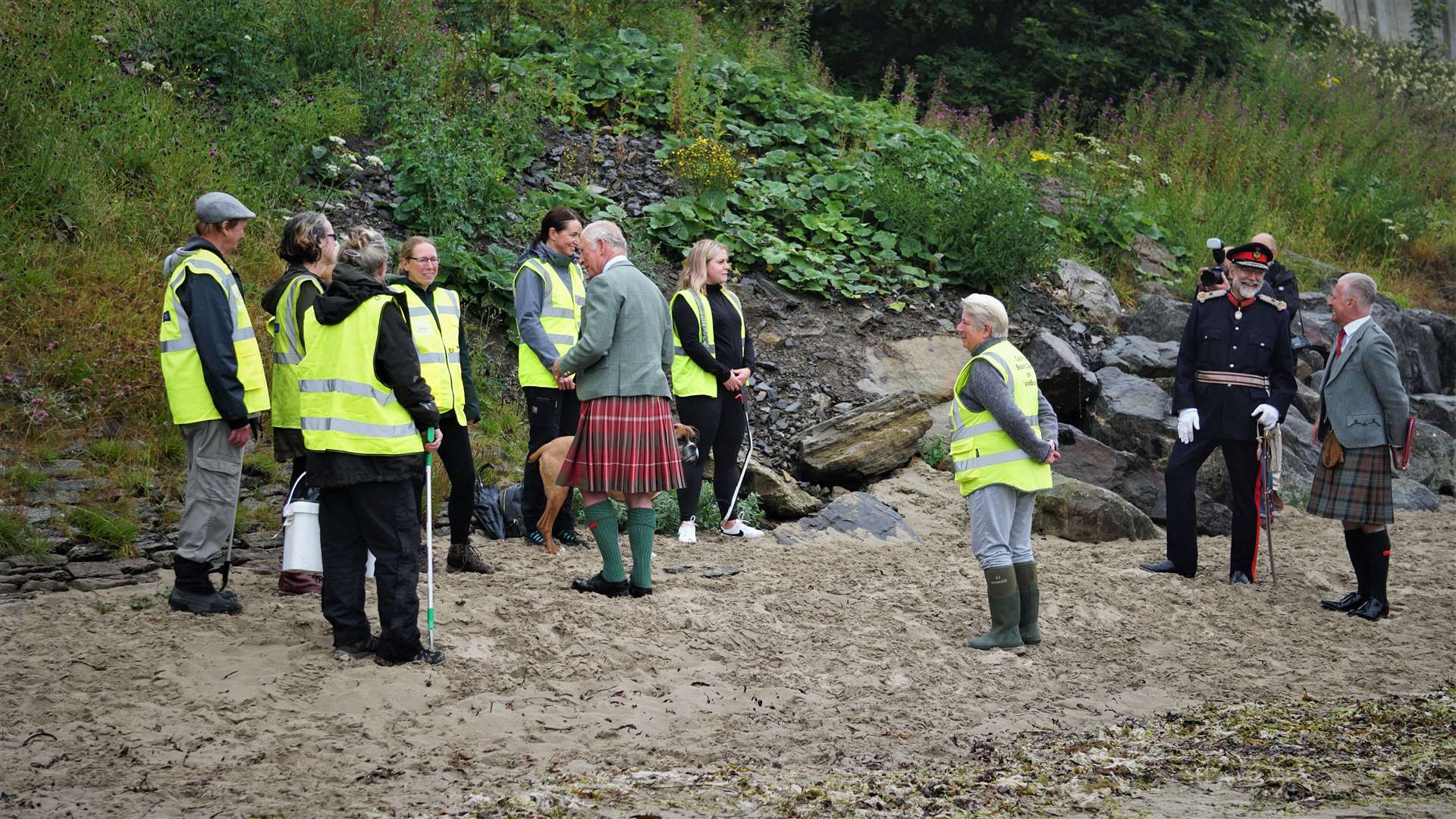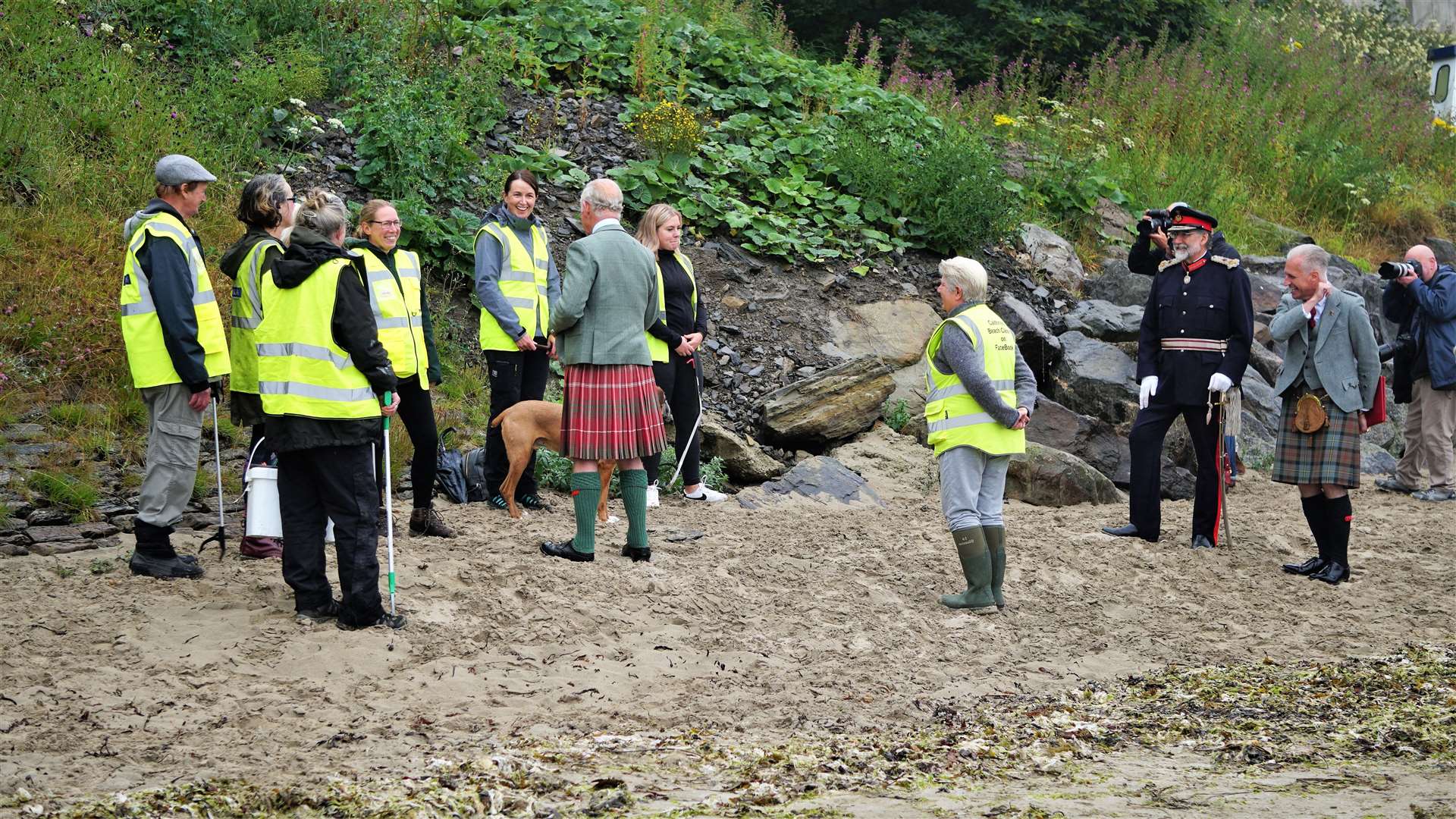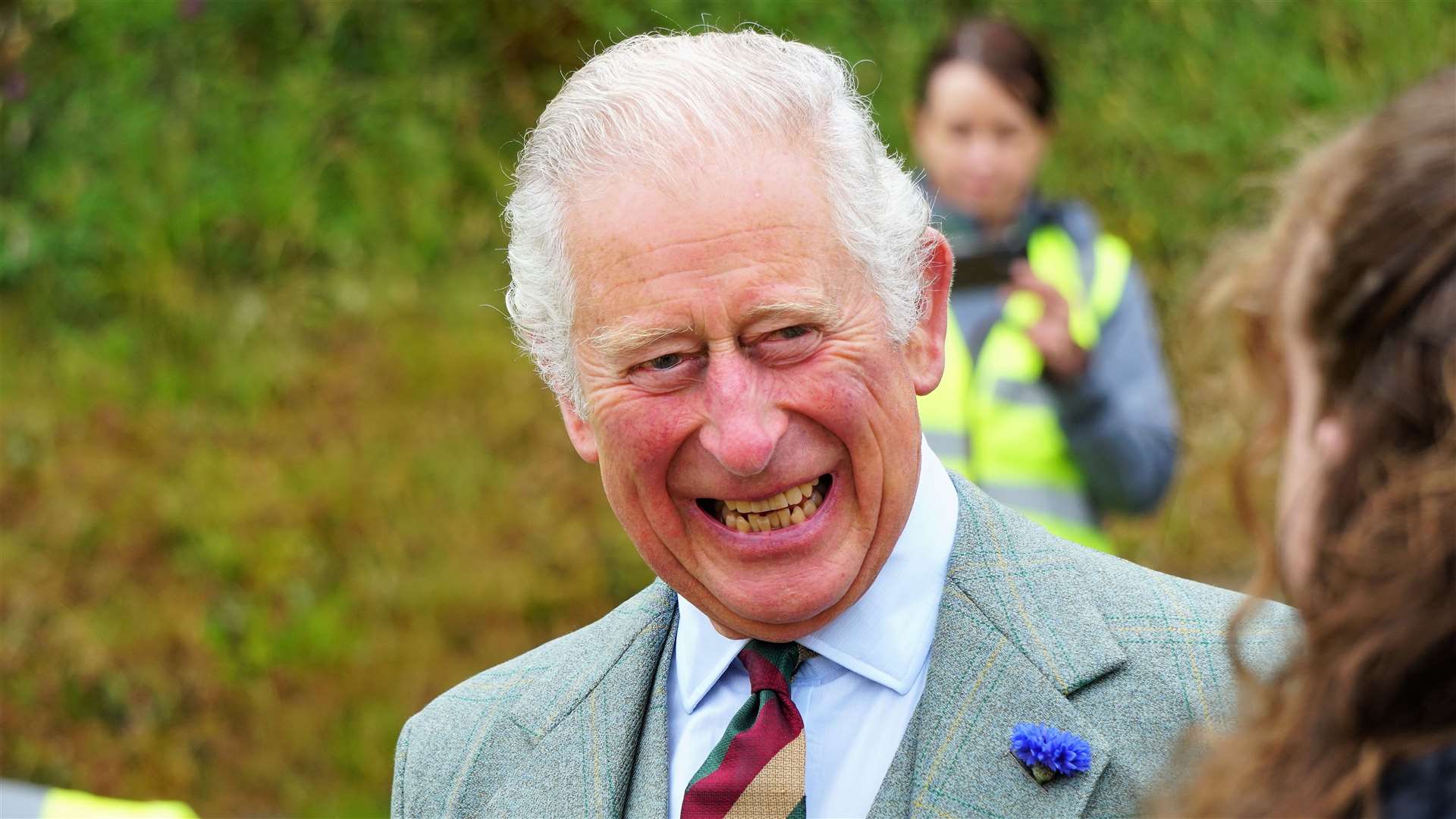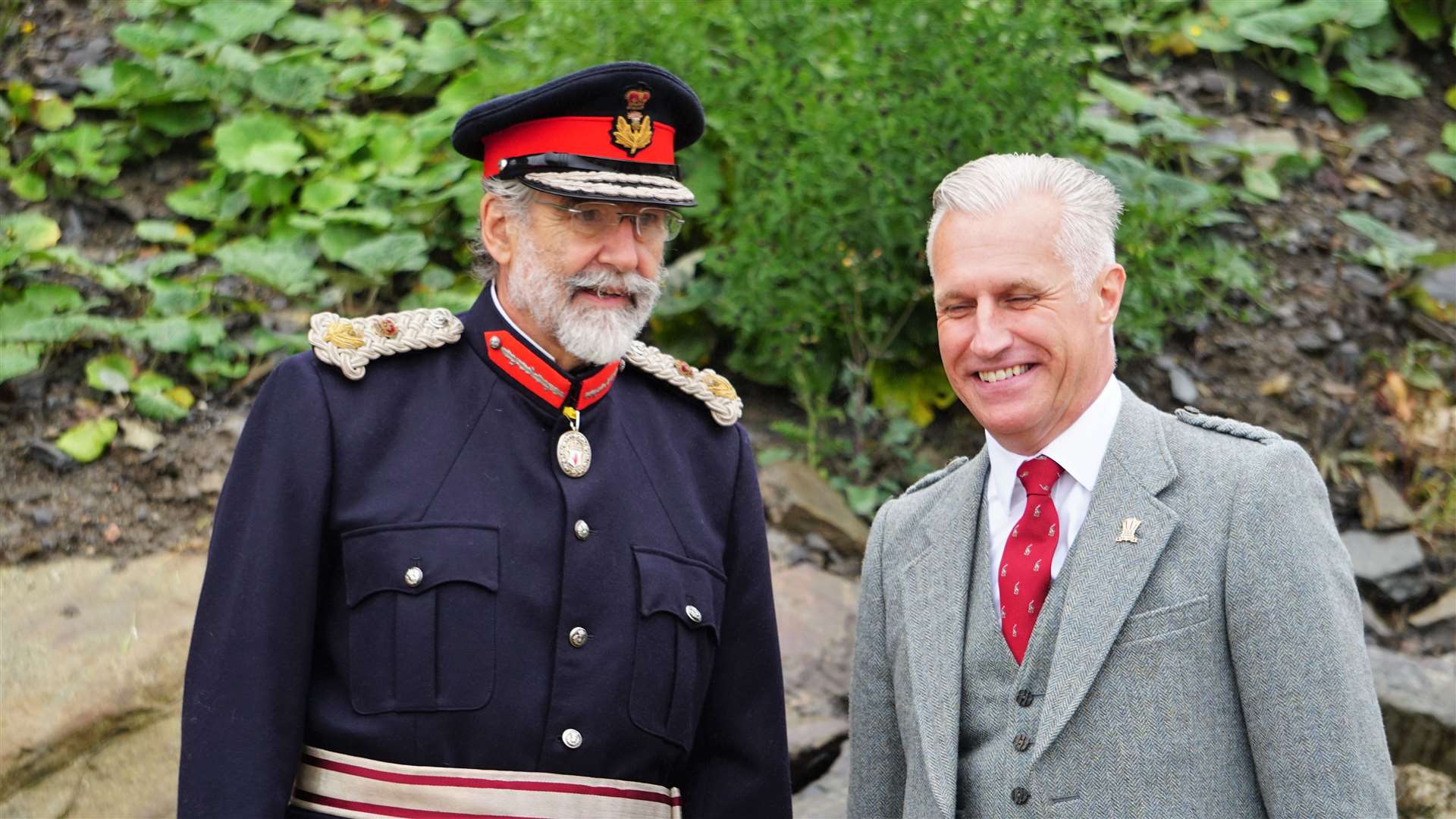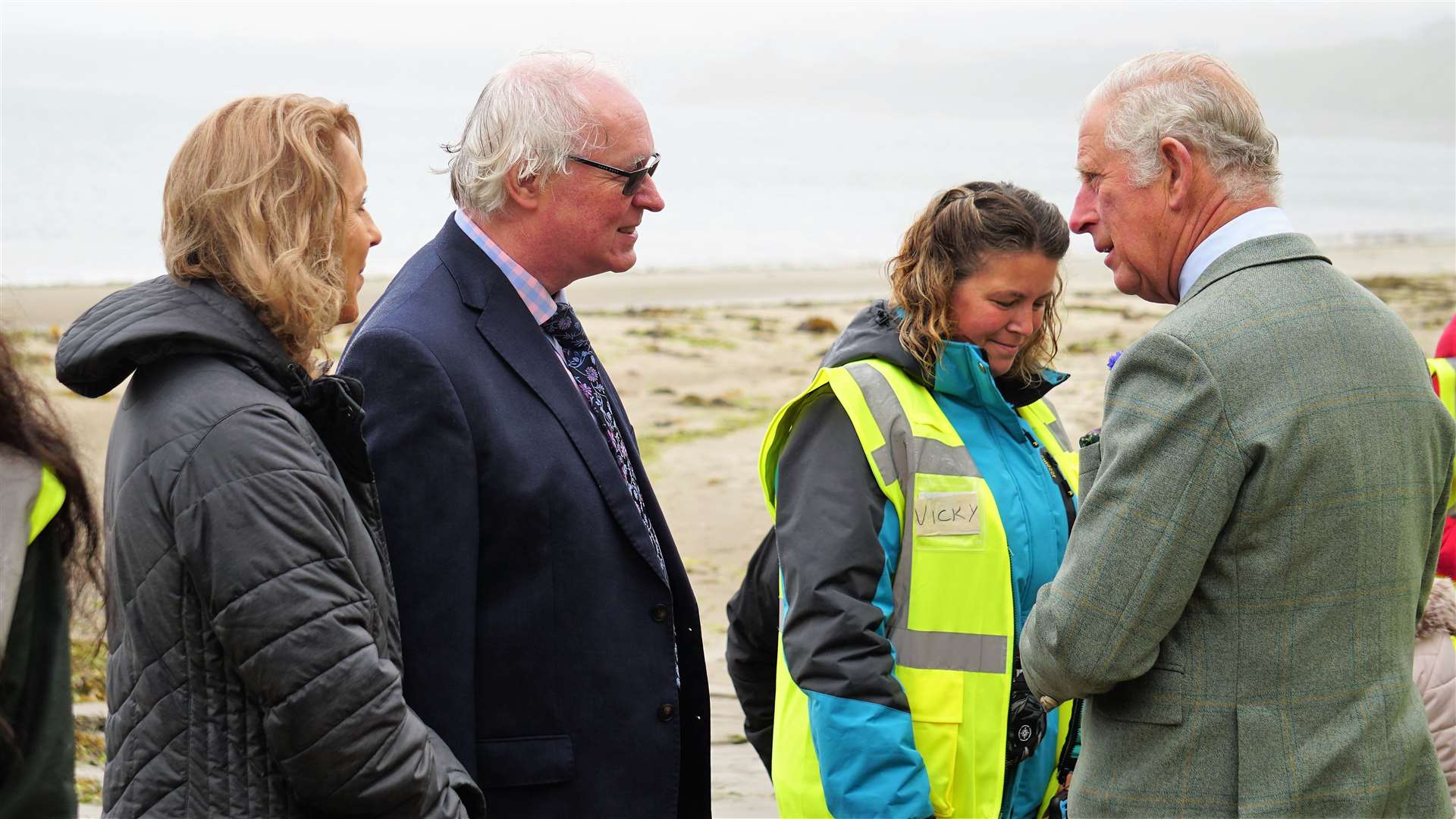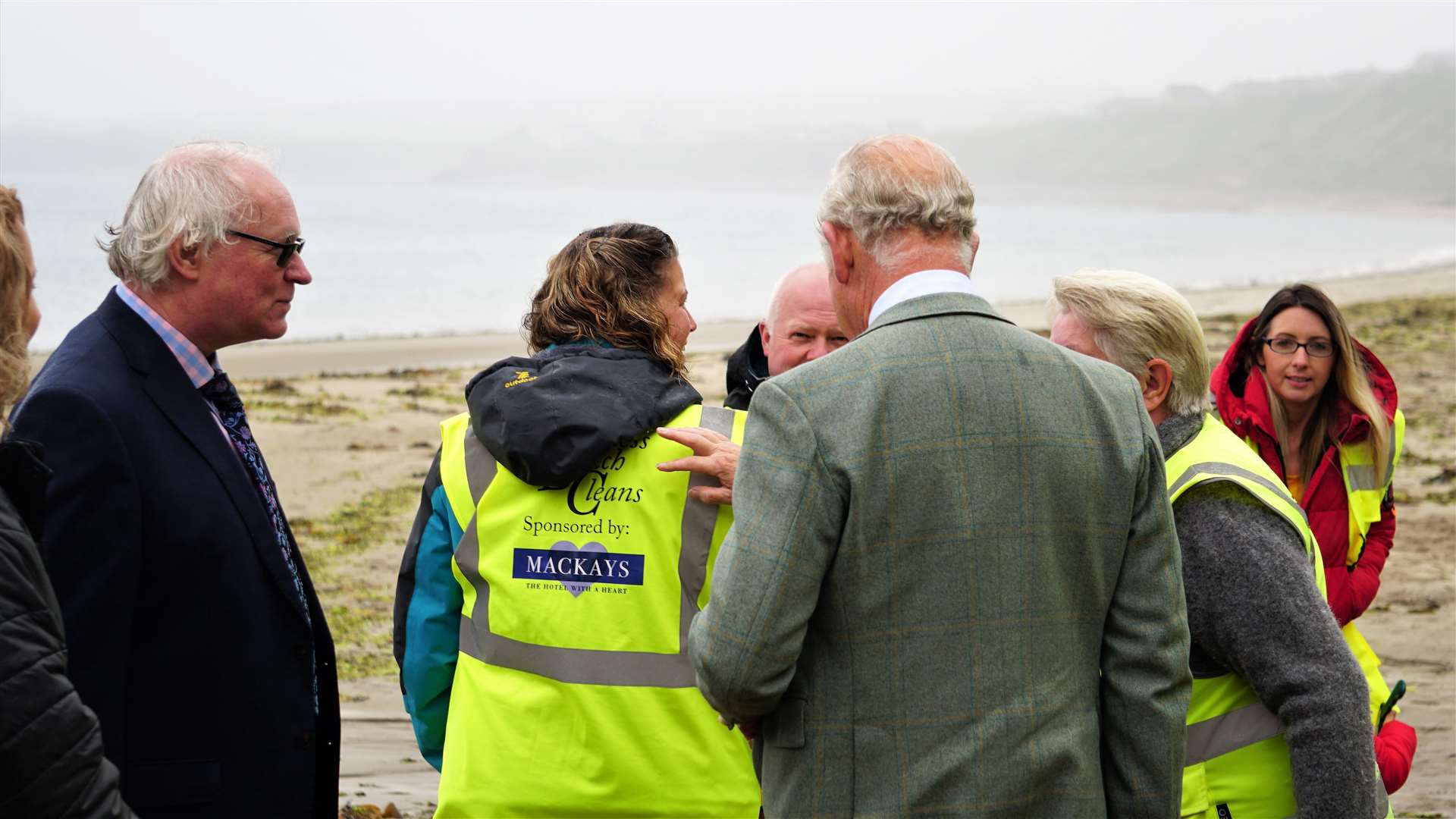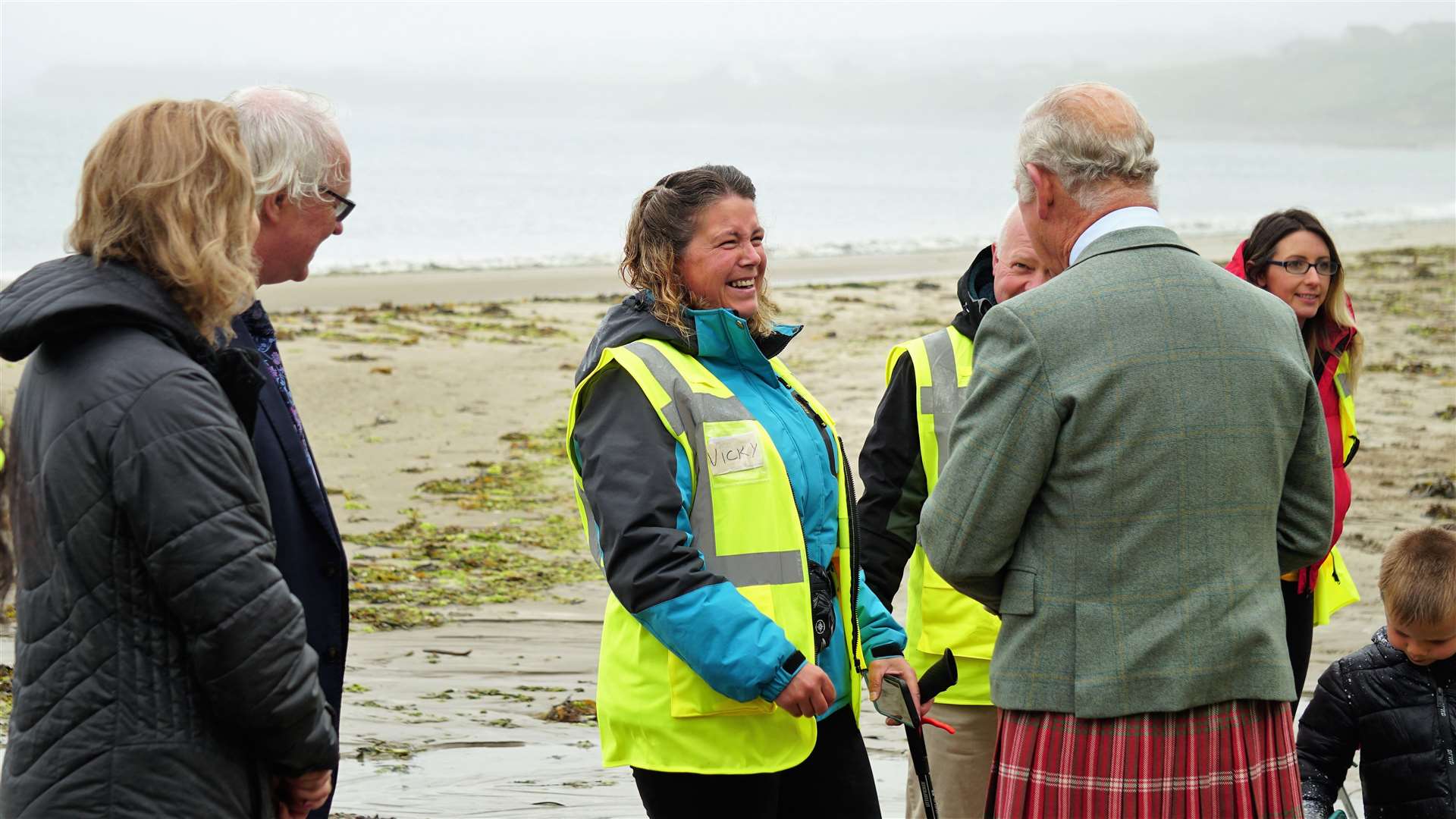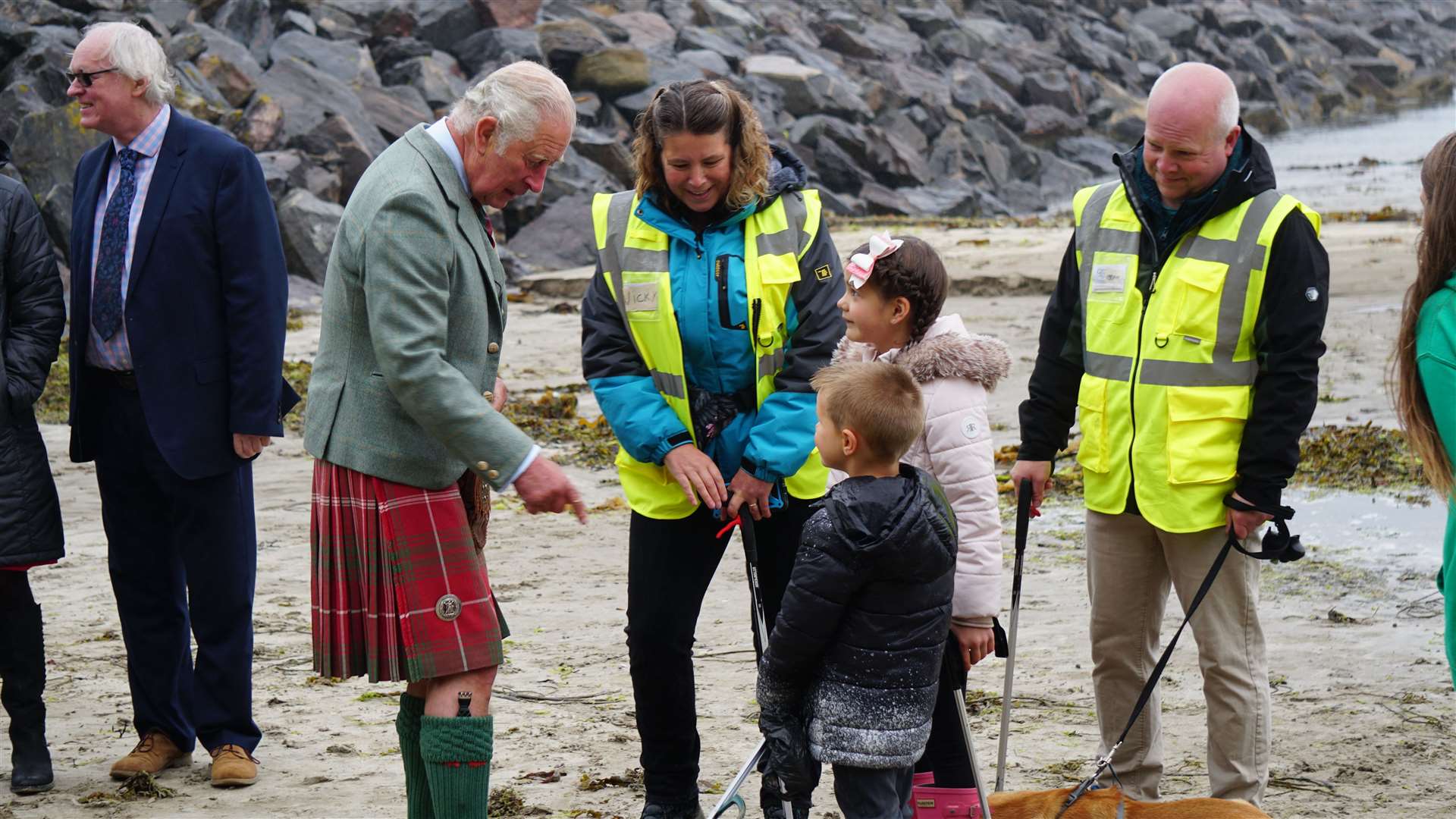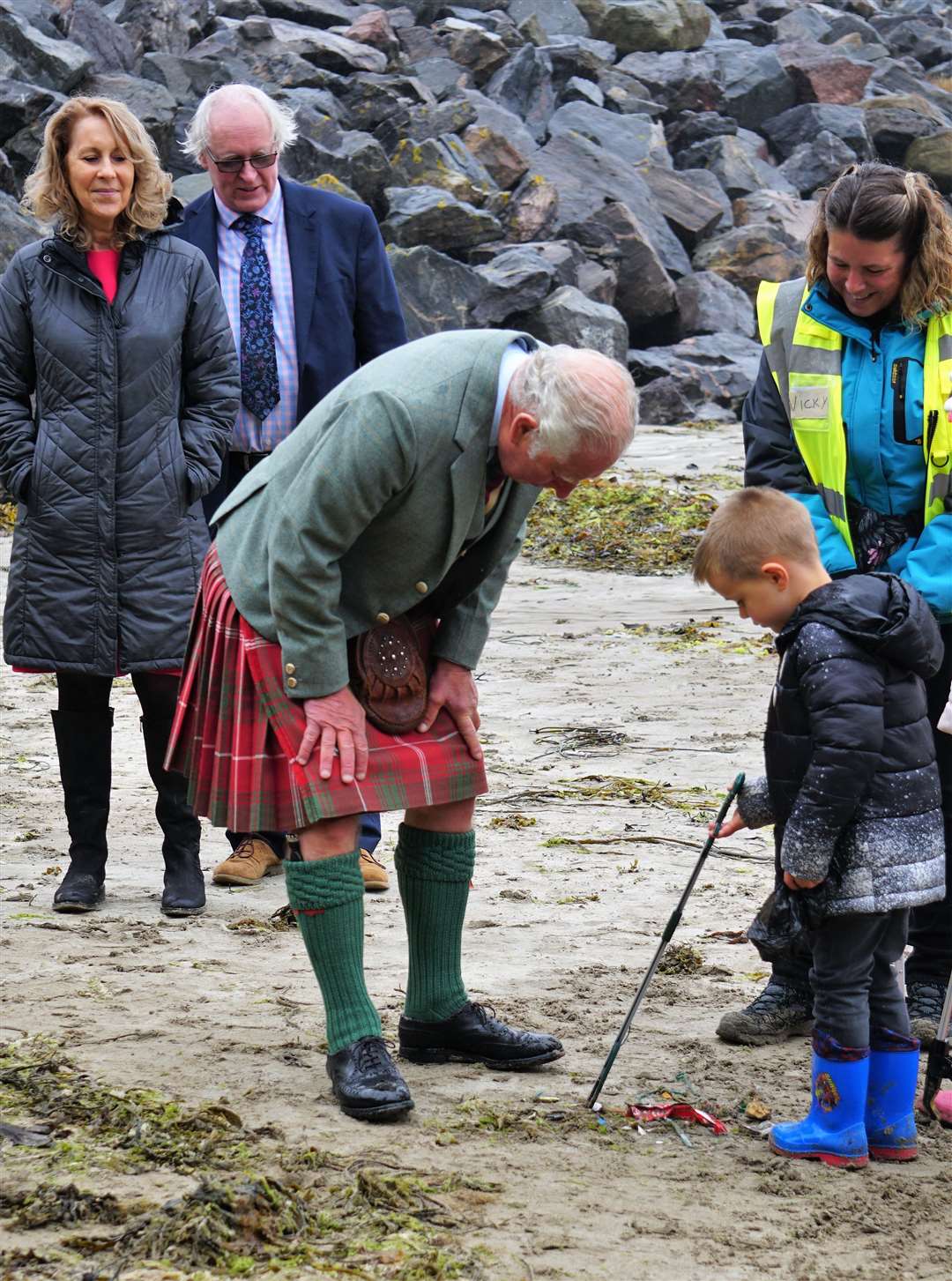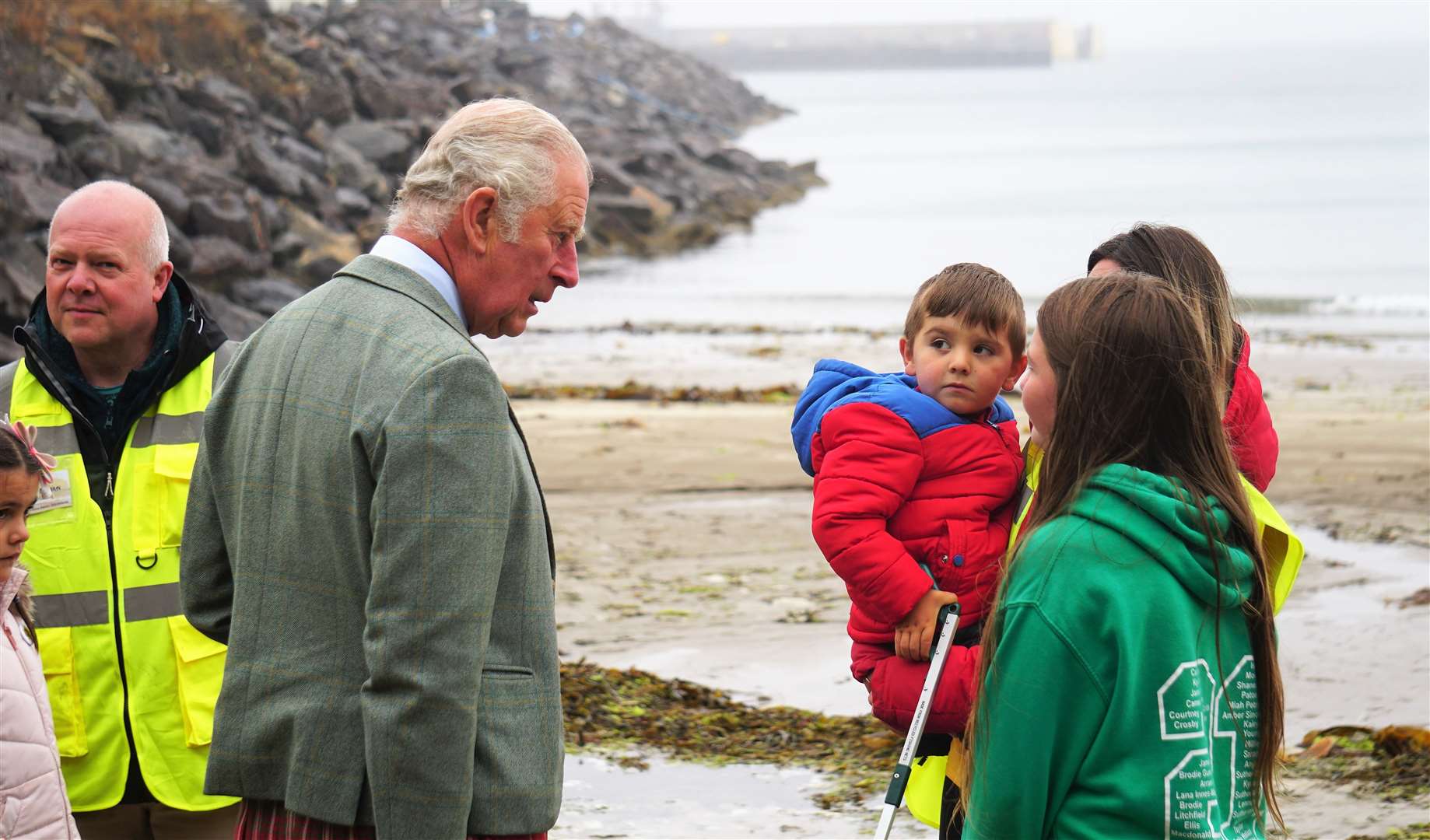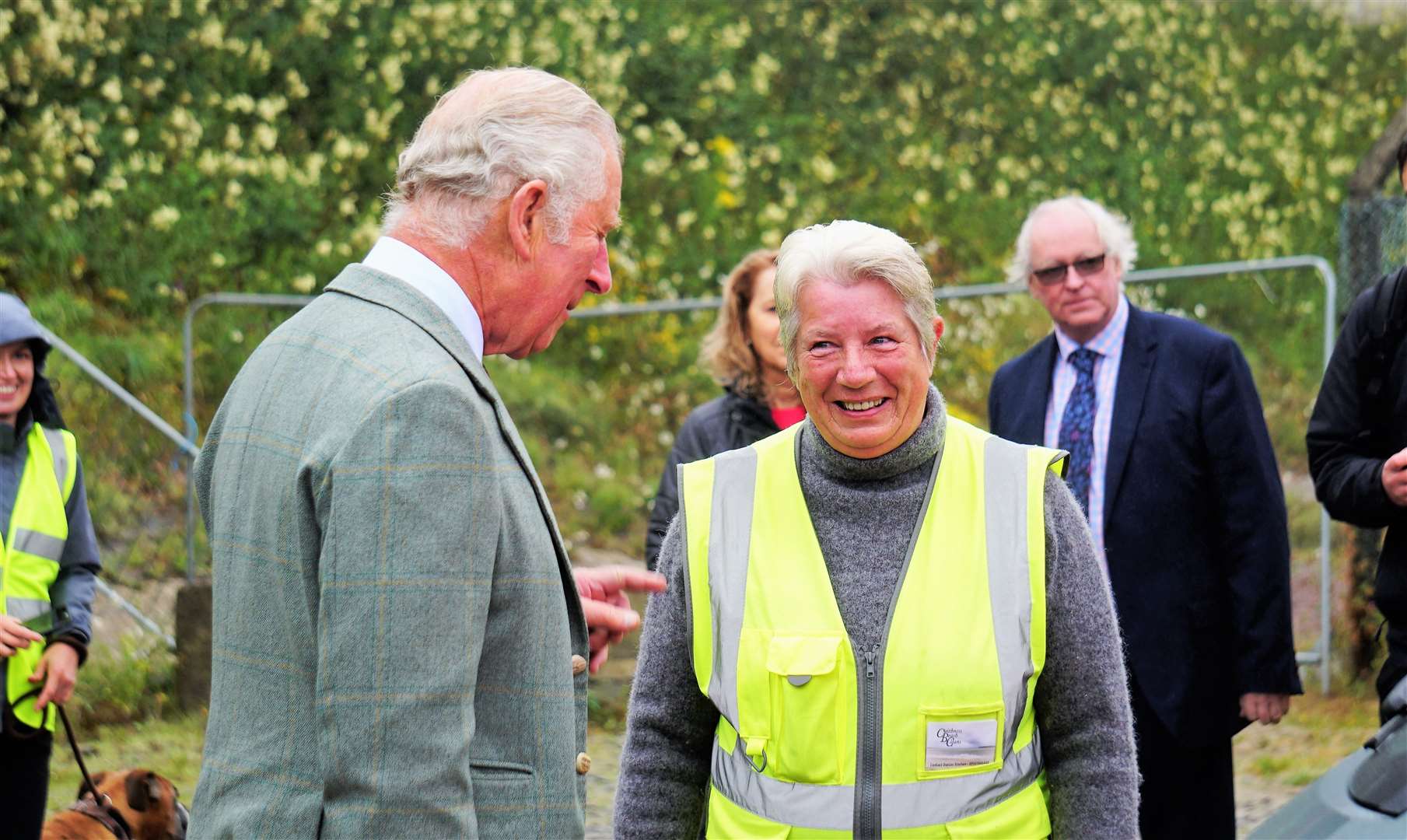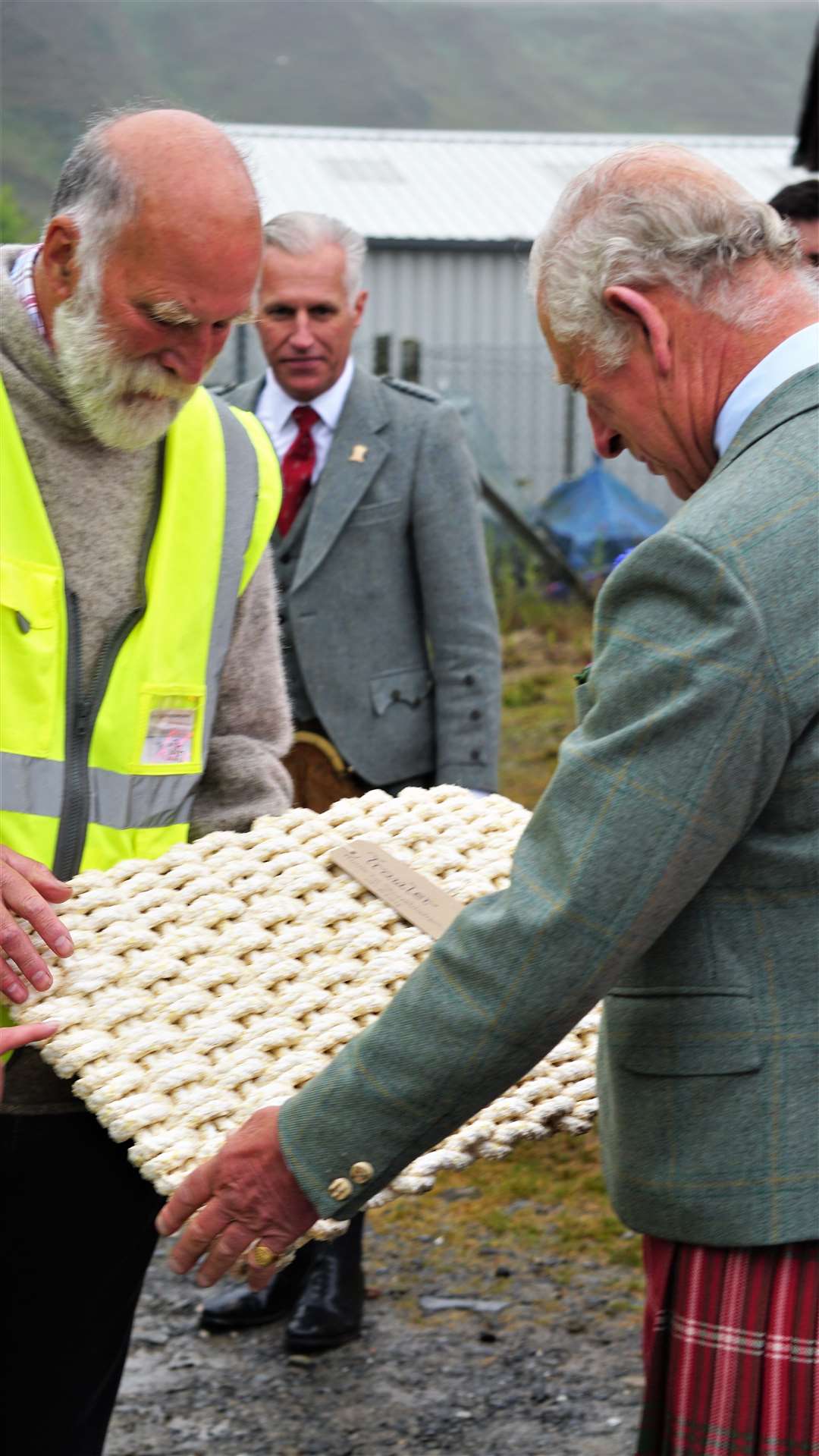 Mrs Sinclair's daughter, Vicky Shannon, met the prince and told him that she had cleaned beaches on the way up to Caithness from her home in Berwick. "I told him how we had cleaned five beaches on the way up and had got over 200 pounds of plastic." Her husband Adrian said that Prince Charles was impressed that puppy Echo was helping with the beach cleaning at such a young age.
Jill Innes said she was delighted to meet the prince with her children Zachary and Lana. "Zachary nearly hit him in the face with the litter-picker though," she said but added that "it was great that he was interested in what we were doing."
Mrs Sinclair said Prince Charles was surprised at how much discarded fishing material ends up on Caithness beaches and was delighted with the doormat, made from recycled materials, she and her husband gave to him.
"He was a thoroughly pleasant chap and everybody was really pleased to talk with him. It was a great honour to meet him," she said.
Prince Charles went on to visit DS McGregor and Partners Veterinary Surgery to meet vets, nurses, support staff and patients during a tour of the practice and surgery. The practice has been brought to prominence in "The Highland Vet" TV series.
He also visited the recently restored House of the Northern Gate at Dunnet at which the Queen Mother stayed in 1953 after the death of her husband, His Majesty King George VI. During her stay, she saw the recently vacated Barrogill Castle, three miles away, and went on to purchase the dilapidated building which is now the Castle of Mey. Prince Charles toured the site and gardens and commemorated the visit by planting a native rowan tree in the gardens.
---
Do you want to respond to this article? If so, click here to submit your thoughts and they may be published in print.
---
---
Get a digital copy of the Courier and Groat delivered straight to your inbox every week allowing you to swipe through an exact replica of the day's newspaper - it looks just like it does in print!
SUBSCRIBE NOW
---
---