Pod of orcas captured on camera on east coast journey
---
Published: 12:51, 13 May 2019
| Updated: 12:52, 13 May 2019
---
Contribute to support quality local journalism
---
---

WILDLIFE watchers enjoyed a memorable spectacle on Friday as a pod of seven killer whales travelled up the east coast of Sutherland and Caithness.
The orcas were observed heading north from Helmsdale, hugging the coast as far as Sarclet and continuing in the direction of Wick before moving further out to sea.
Whale enthusiasts are hoping for further sightings during the Sea Watch Foundation's Orca Watch event from May 17-26 when telescopes, binoculars and cameras will be focusing on the waters around Caithness and the Northern Isles.
Local wildlife photographer Karen Munro captured a stunning set of pictures on Friday as the orcas stopped briefly at Sarclet, having earlier been seen at Whaligoe on their northbound journey.
Karen, who lives at Scrabster, said: "My friend and fellow sea watcher Lorna Jappy from Helmsdale messaged early on Friday to say that her husband had spotted a pod of killer whales hugging the coast at Helmsdale around 6am, and that she was trying to follow the pod as they moved up the coast towards Berriedale.
Gallery1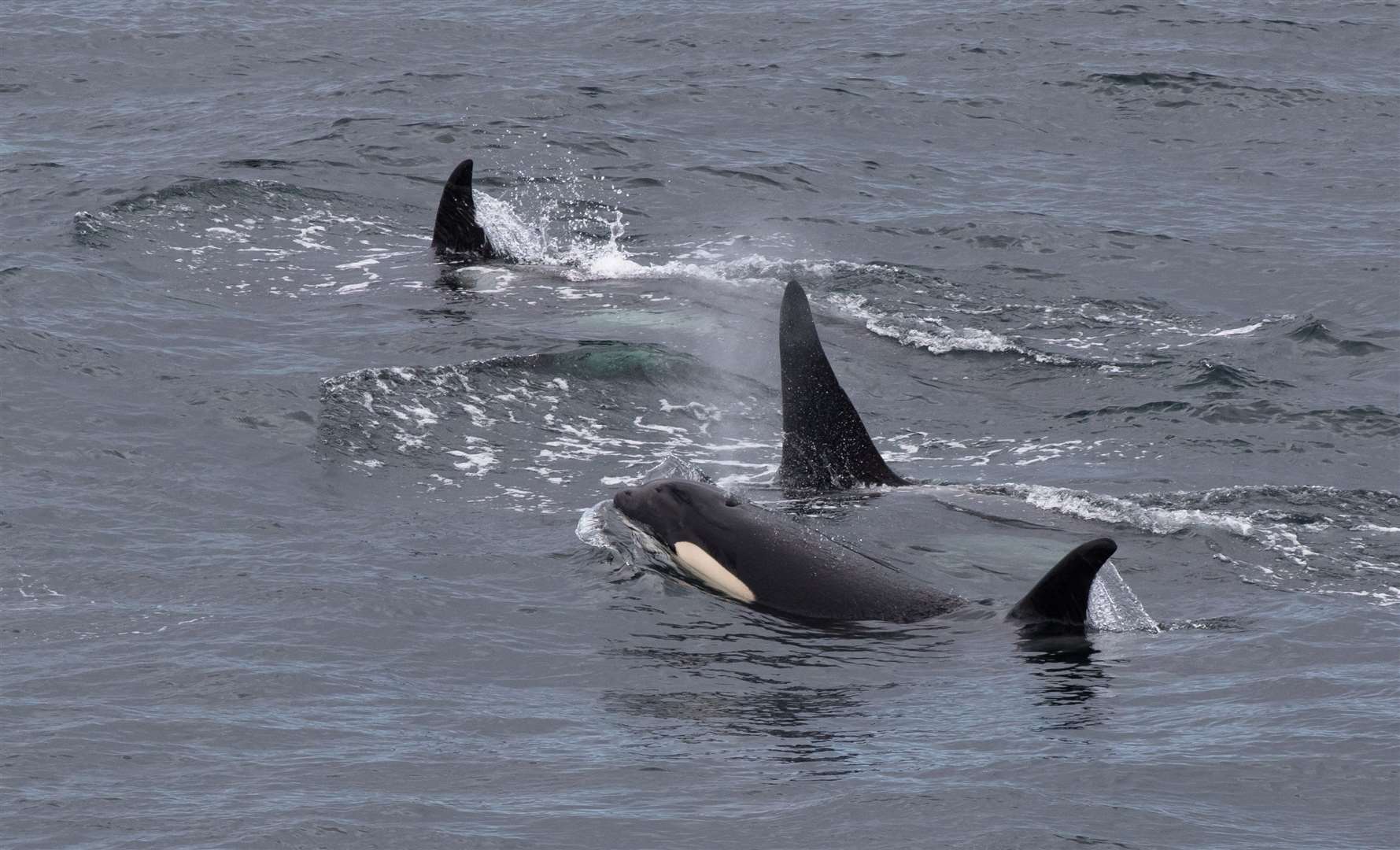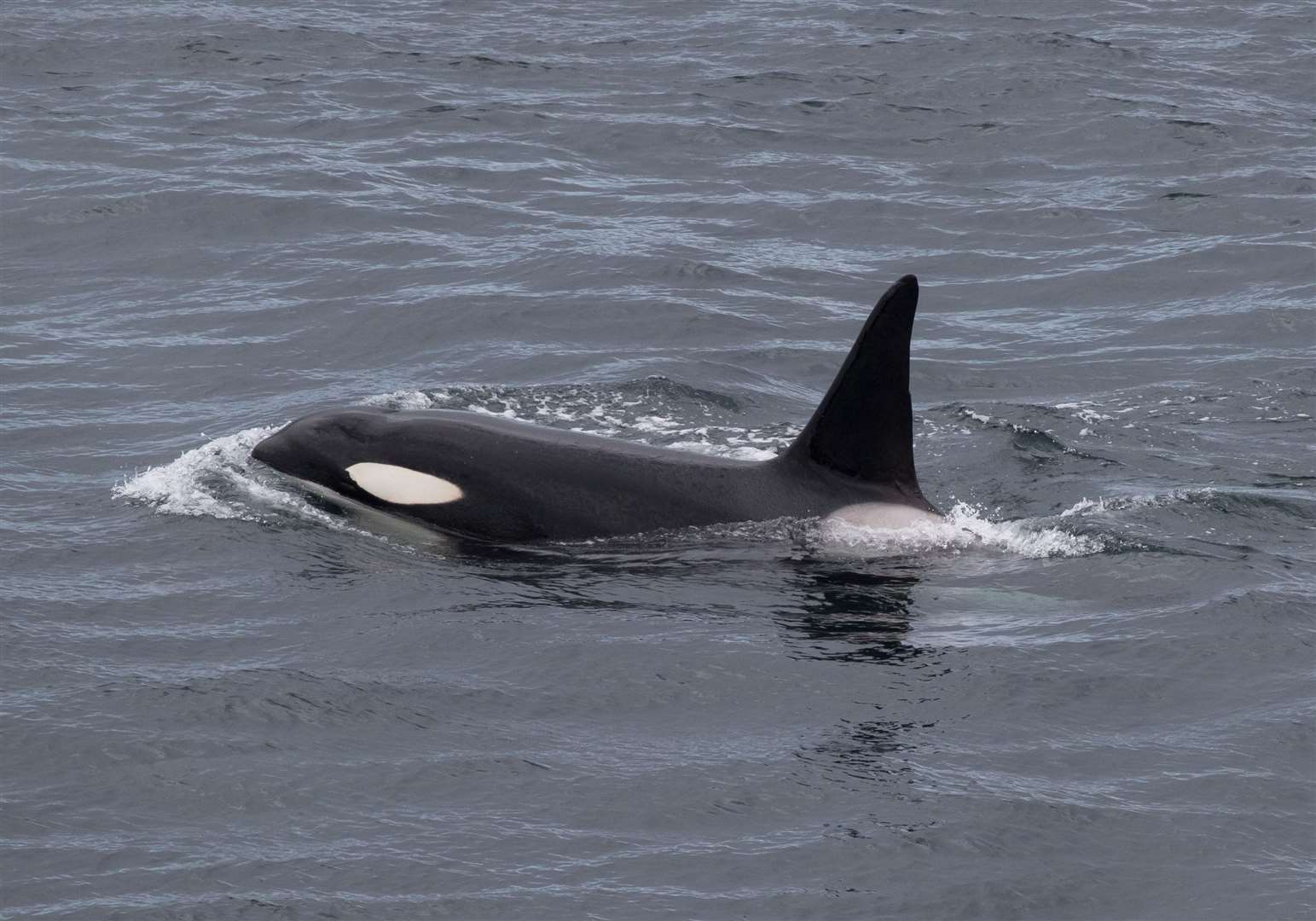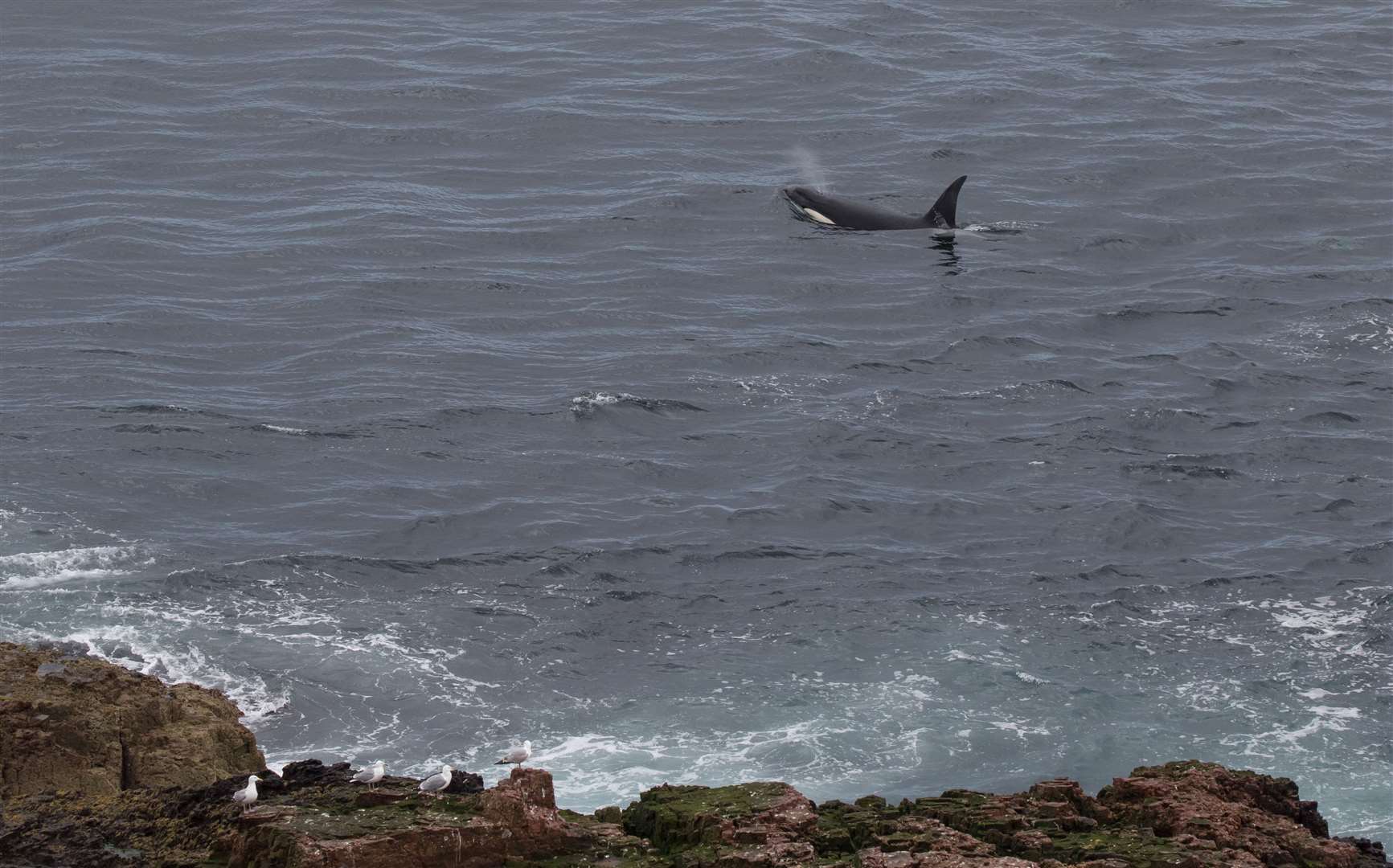 "I had to go to work but Lorna and others were keeping me updated and I was able to get a half-day's leave. After nipping home to collect the camera, I decided Sarclet would be a good spot to try and catch up with the pod.
They seemed to have sneaked up under the water, maybe hoping to surprise any seals at Sarclet Haven.
"Just as I arrived I received a message from Chloe Bunch saying she had just had a wonderful sighting at Whaligoe, so I knew I hadn't missed them and they weren't far away.
"Then the heavens opened, true 'May gobs' style, with hail and heavy rain, but I still had a bit of visibility and was able to see two orca fins approaching me from the south. Then the rain stopped just in time as the seven orcas popped up below me.
"They seemed to have sneaked up under the water, maybe hoping to surprise any seals at Sarclet Haven. However, there was nothing of interest and they carried on up the coast."
Karen immediately recognised one of the whales, Mousa, because of a distinctive notch in its dorsal fin. "Mousa is a individual known well to watchers in both Scotland and Iceland, where she travels between every year," Karen explained.
"I was a little confused, though, as she normally has a pod of five, but there were seven animals in total and at first glance I wasn't sure who the others were. But once I got home I was able to work out they were two other Icelandic visitors who we know associate with this pod in Iceland, but they are usually in the company of two other orcas when we see them in Scotland.
"They were also two of the orcas who gave watchers some incredible close-up views at Duncansby Head last year during the annual Orca Watch, and are known only as SN204 and SN205 at the moment rather than names.
"It was also wonderful to see Mousa's youngest offspring doing well. Tide is now three-and-a-half years old and is not hugging his/her mother's side any more.
"The pod then carried on towards Wick, but moved away from the coast just before arriving at the Trinkie. They then stayed a couple of miles off the coast as they continued north to the Pentland Firth and on towards Orkney."
Orca Watch 2019 takes place over 10 days in Caithness, Orkney and Shetland. This annual recording event is organised by the Sea Watch Foundation in collaboration with its former regional co-ordinator Colin Bird.
Volunteers will again be scanning the sea to try catch sightings of orcas and any other cetacean species.
More details can be found on the Sea Watch Foundation website.
There is also a Orcawatch Facebook group.
High Life Highland also has some planned events, with Paul Castle giving a sea-watching presentation at the Seadrift Centre, a beach clean at Sannick Bay and a whale and dolphin watch at Strathy Point. More details can be found here.
---
This website is powered by the generosity of readers like you.
Please donate what you can afford to help us keep our communities informed.
BECOME A SUPPORTER
In these testing times, your support is more important than ever. Thank you.
---
---