PICTURES: Record-breaking year for Halkirk Games
---
Published: 10:19, 31 July 2023
| Updated: 10:20, 31 July 2023
---
Easier access to your trusted, local news. Subscribe to a digital package and support local news publishing.
---
---
Click here to sign up to our free newsletters!
Records tumbled at the Halkirk Highland Games on Saturday.
The event – one of the best in the north of Scotland circuit – was held at Recreation Park and attracted a record crowd of 3564, which was up by 200 on last year.
Gate takings at £18,900 were also up almost £2000 on 2022 – much to the delight of organisers.
The weather, too, could not have been better, with sunshine and blue skies throughout the afternoon. The crowd were entertained by keen competition on the field and saw records broken in the heavy events and on the track.
World heavy champion, Vlad Tulacek from the Czech Republic, had a memorable day winning the championship after a tussle with Kyle Randalls from Falkirk.
Tulacek won four of the nine events and was first equal with Jamie Gunn from Halkirk in the tossing the sheaf.
Tulacek also set a new ground record in the Farmer's Walk, beating his own record of 59 feet – set last year – by nine feet three inches. He carried the stones, which were slightly reduced in weight, 68 feet three inches.
Tulacek made a valiant attempt to beat the record for the 56lb weight for height event but just narrowly failed.
Nevertheless he was delighted with his performance. "I am very pleased and had a successful day," he said.
Tulacek first came to the Halkirk Games in 2016, when he finished fourth, and plans to be back next year to defend his title.
He shared the caber world championship with Jamie Gunn at the recent Highland Games at Inverary while Shaun Gunn – a rugby player and son of former heavy star Alistair Gunn from Halkirk – has just got involved in the games.
The afternoon also proved successful for Abbie Harrison from Inverness. She was making her first appearance at Recreation Park and established Halkirk records in the long jump; hop, step and leap and the high jump in the female categories, beating the records achieved last year at the games by Nikki Manson from Glasgow.
Abbie was delighted to break the three records and said: "It was really good being here. I enjoyed it and will be back next year. There was a good atmosphere, a good crowd and the fine weather brought everyone out."
In the track and field, some of Scotland's top athletes took part in what proved to be a keenly fought competition with the overall championship being shared between Allan Hamilton from Edinburgh and Declan Gall from Dundee, while the open cycling title was won by James Melville from Alexandria. The junior cycling honours went to Ross Eatough from Auchenblae.
The senior piping open championship was won by Angus MacPhee from Inverness.
In the baby show, the overall title went to Lois Davidson from Halkirk whose dad, Bryan Davidson won the best boy award back in 1979. Lois's mother is Vikki Davidson.
The games also created a little bit of history by being live streamed for the first time, with people from as far away as America tuning in.
The crowd was entertained throughout the afternoon by some stirring music from the Thurso and District Pipe Band, the Wick RBLS Pipe Band and the Queen's Own Highlanders Regimental Association Band. There was also a host of stalls, side shows and refreshments on offer.
James Gunn, who helped with the commentary and kept the crowd informed, said: "Everything went really well and we have had some fantastic contests here today."
Games secretary, Lorna Mackenzie, said: "We have had a good day. It was lovely to see so many competitors and visitors here and the sun as well. It all helped to make it a good afternoon."
Treasurer, Carol Robertson, was also delighted with the record crowd and gate: "It has been another fantastic games. The weather was kind to us and we had a lot of visitors here today and the stalls were very busy, too."
On a sad note, it was the first Halkirk Games to be held since the passing of Charlie Miller and Bill Budge – two stalwarts of the games who between them served over 80 years on the committee. Charlie was also the secretary for many years.
Gallery1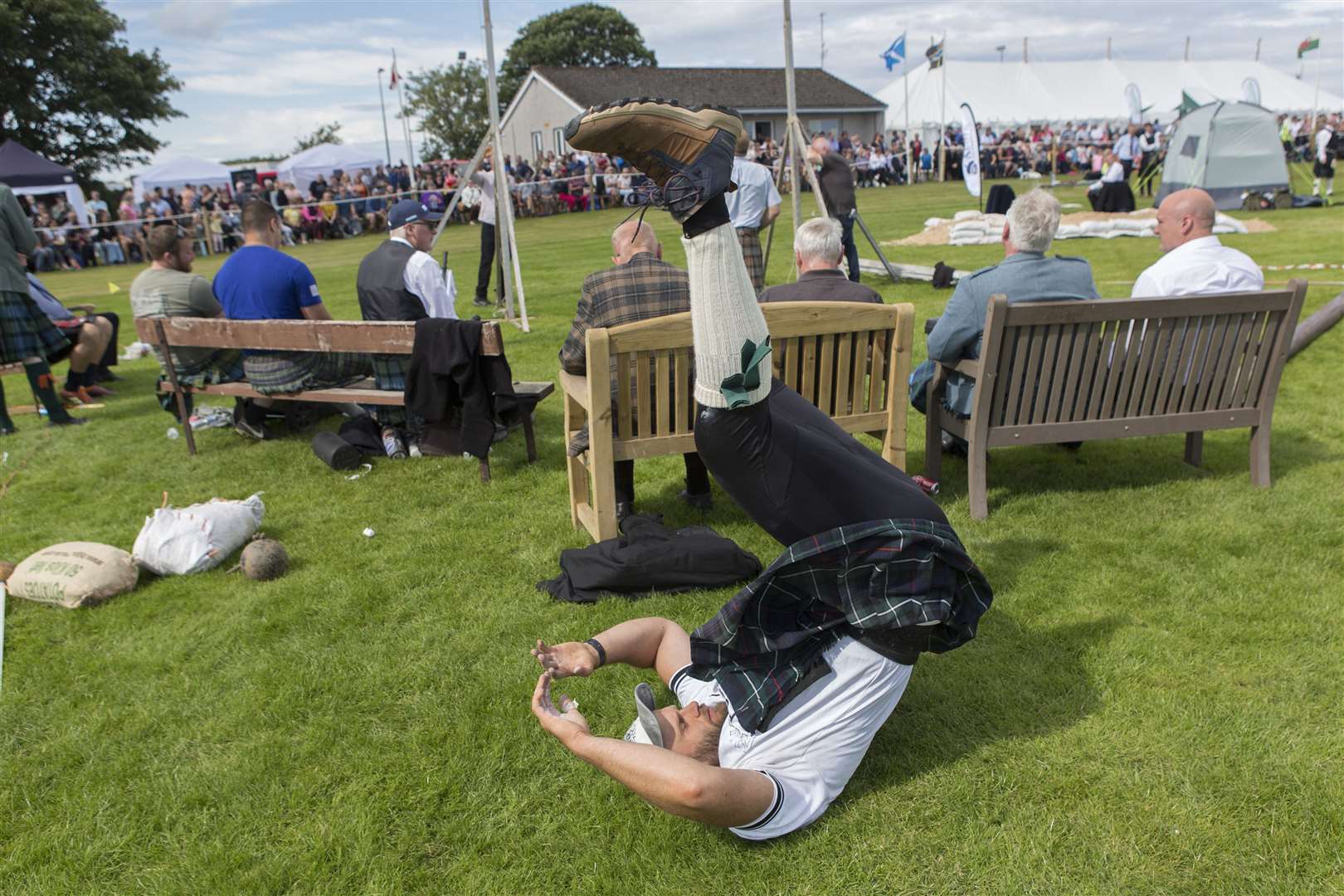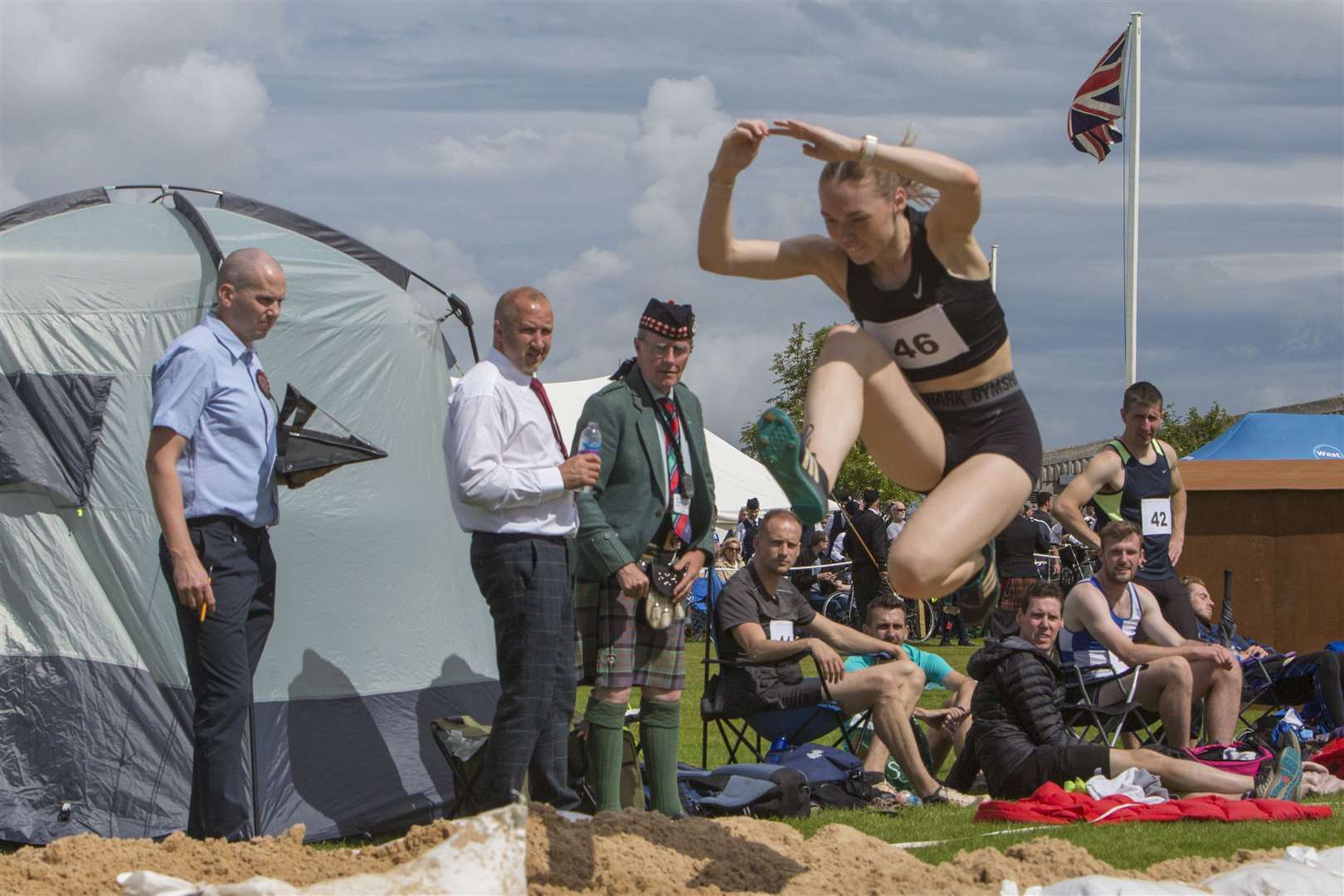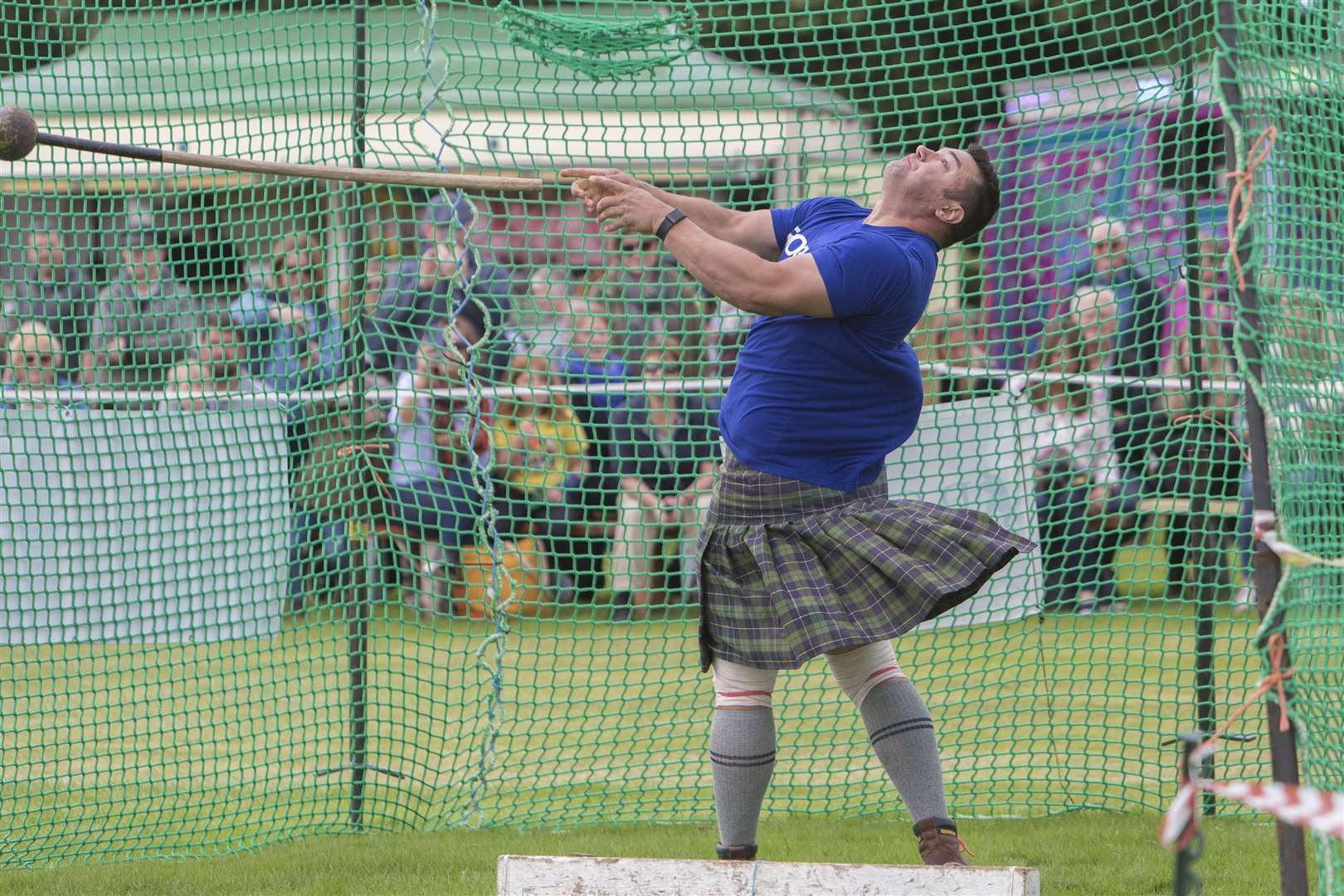 Results.
Heavy events
16lb and 22 lb hammers and 28lb weight for distance – Kyle Randalls, Falkirk. 16lb ball, 22lb Halkirk stone, the 56lb weight for height, tossing the caber – Vlad Tulacek, Czech Republic. Tossing the sheaf – V Tulacek and Jamie Gunn, Halkirk. 56lb weight for distance – Chuck Kasson, Nebraska, USA. Farmers Walk – V Tulacek.
Cycling (Open 16 yrs and over)
800 metres (Scratch) – Stewart Burke, Fife. 1600m (Handicap) and De'il Tak the Hindmost – Paul Anderson, Perth.
2000m (H'cap), 3200m (H'cap) and the 4800m (H'cap) – James Melville, Alexandria. 2400 m (H'cap) – JA MacLeod.
Cycling (Open under 16 yrs)
800m, 1200m, 1600m and 2400m – Ross Eatough, Auchenblae.
Track and field (Open)
85m, 200m, long jump, hop step and leap and high jump – Allan Hamilton, Edinburgh. 800m and 1600m – Luke Davidson, Inverness. 400m – Declan Gall, Dundee.
Track and field (Open under 16 yrs)
85m and 200m – Robbie Boyd, Thurso. 400m and long jump – Leo Spreithofer, Austria. High jump – Thomas Merchant, Wick.
Highland dancing (Confined to Caithness)
Highland Fling and Sean Trubhais (12 and under) – Erna Thain, Wick. Highland Fling and Sean Trubhais (13 yrs and under 16) – Carly Harrold, Wick. Highland Fling (16yrs and over) – Rachel Swanson, Thrumster. Sean Trubhais (16 yrs and over) – Susie Lyall, Wick.
Dancing (Open)
Highland Fling and Sword Dance (12 yrs and under) – Eilidh Guthrie, Rosemarkie. Highland Fling (13 yrs and under 16) – Ashleigh Duncan, Stonehaven. Highland Fling and Sailors Hornpipe (16 yrs and over) – Rachael Walker, Fettercairn.
Sword Dance (13 yrs and under 16) – Bevan Moyes, Kelty. Sword Dance (16 yrs and over) – Michelle Gordon, Huntly. Sean Trubhais, Hullachan and Sailors Hornpipe (12 yrs and under) – Eilidh Budge, Halkirk. Sean Trubhais, Hullachan, Irish Jig and Sailors Hornpipe (13 yrs and under 16) – Amy MacRae, Munlochy. Sean Trubhais, Hullachan and Irish Jig (16 yrs and over) – Hamish McInnes, Australia. Irish Jig (12 yrs and under) – Sophie Sinclair, Wick.
Clay pigeon shoot (Open)
10-bird shoot and aggregate prize – Ivan James, Orkney. 15-bird shoot – Hamish Munro, Rogart. Re-entry – Duncan Bentley, Kinbrace.
Clay pigeon (under 18 yrs)
10-bird shoot – Cameron Mackay, Thurso.
Senior piping (Open)
Piobaireachd, March, Slow Air and Jig and March and Hornpipe – Angus MacPhee, Inverness. Strathspey and Reel – Brian Lamona.
Junior piping (Open 15 yrs and under 18)
March, Strathspey an Reel and Jig – Glen Miller.
Junior Piping (Open under 15 yrs)
March, Jig and Chanter – Sam Gunn. Strathspey and Reel – Morven Miller.
Novelty Events
Sack race under nine years – Miles Oliphant. Nine and under 12 yrs – Fletcher Oliphant. 12 yrs and under 16 – Jake Thomas.
Three-legged race (under nine yrs) – Elsa and Tessa. Nine yrs and under 12 – Dale and Kayley. 12 yrs and under 16 – Logan and Sophia. 16 yrs and over – Fraser and Declan.
Baby Show
Boys and girls (under six months) – Dena Gunn, Thurso. Six months and under 13 months – Lois Davidson, Halkirk.
13 months and under 18 months – Skye Gannon, Wick.
---
Do you want to respond to this article? If so, click here to submit your thoughts and they may be published in print.
---
---
---