Praise for young volunteers as they receive Saltire Summit Awards at Wick event
---
Published: 12:20, 17 November 2023
| Updated: 12:24, 17 November 2023
---
Easier access to your trusted, local news. Subscribe to a digital package and support local news publishing.
---
---
Click here to sign up to our free newsletters!
Two young men were applauded by the many who attended a special ceremony at Wick Heritage Centre in which they were given Saltire Summit Awards.
Kieran Chard (24) and Scott Mackenzie (16) were rewarded for their selfless voluntary work and received Saltire Summit Awards (SSA) which are endorsed by the Scottish Government.
Catherine Patterson, who is the volunteer development officer with Caithness Voluntary Group and the local contact for the Saltire Awards, said: "Two of our young Caithness people received their Saltire Summit Awards, which is the pinnacle of the Saltire Awards, and they are endorsed by the Scottish Government to encourage young people from the age of 12 to 25 to volunteer – so it's a recognition of their work.
"There were only 12 awards in Highland and two were from Caithness."
Willie Watt in his role as Vice Lord-Lieutenant of Caithness conducted the award ceremony along with Ms Patterson and handed out the SSA certificates and trophies. "I think it's exemplary for the youth to be involved with so many things and to provide so much benefit to the community by doing it all voluntarily. I think it's an amazing achievement and we should be delighted there are youngsters getting involved."
Mr Watt went on to thank volunteers of all ages who have been working to make a difference across the county.
Gallery1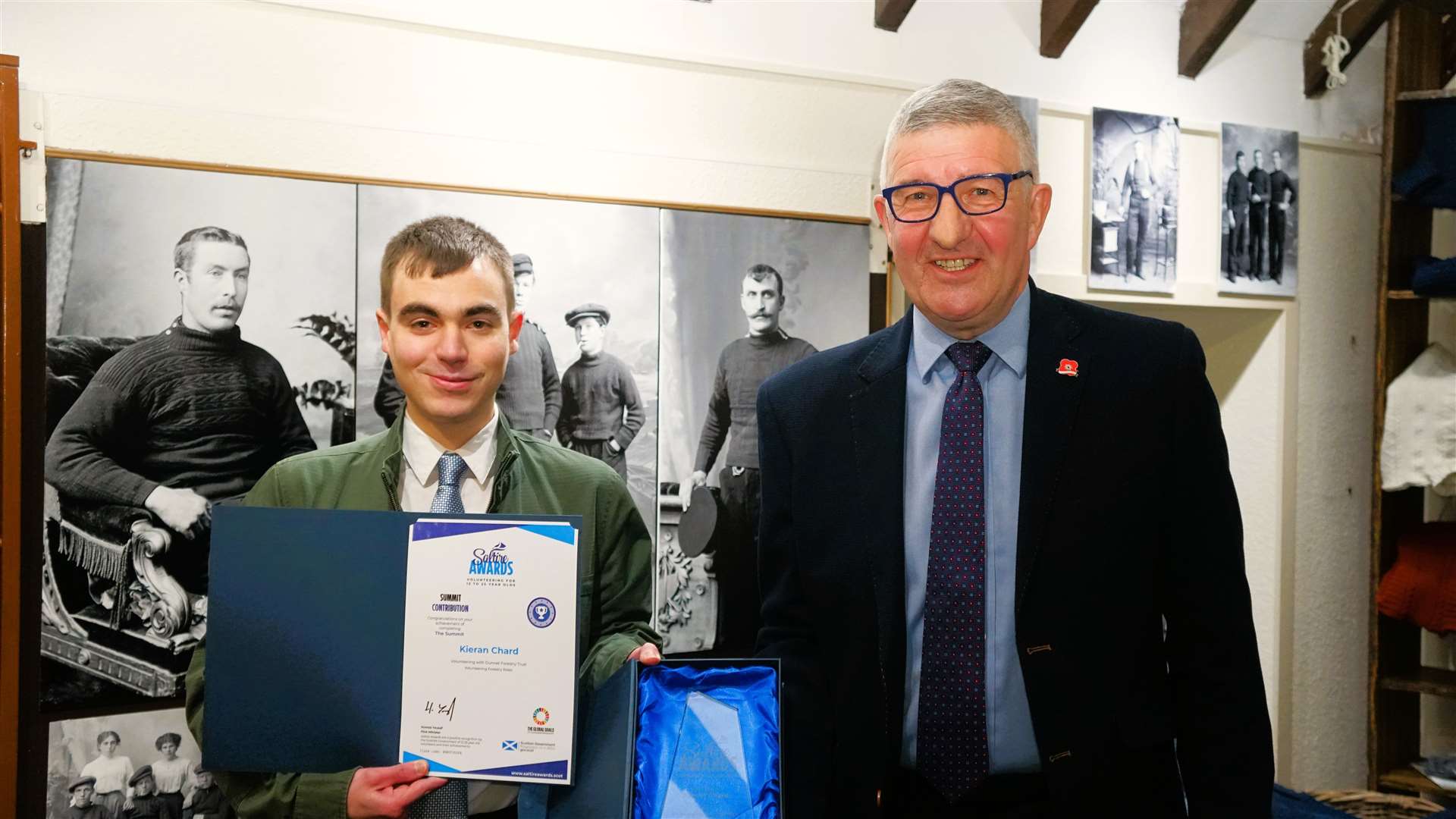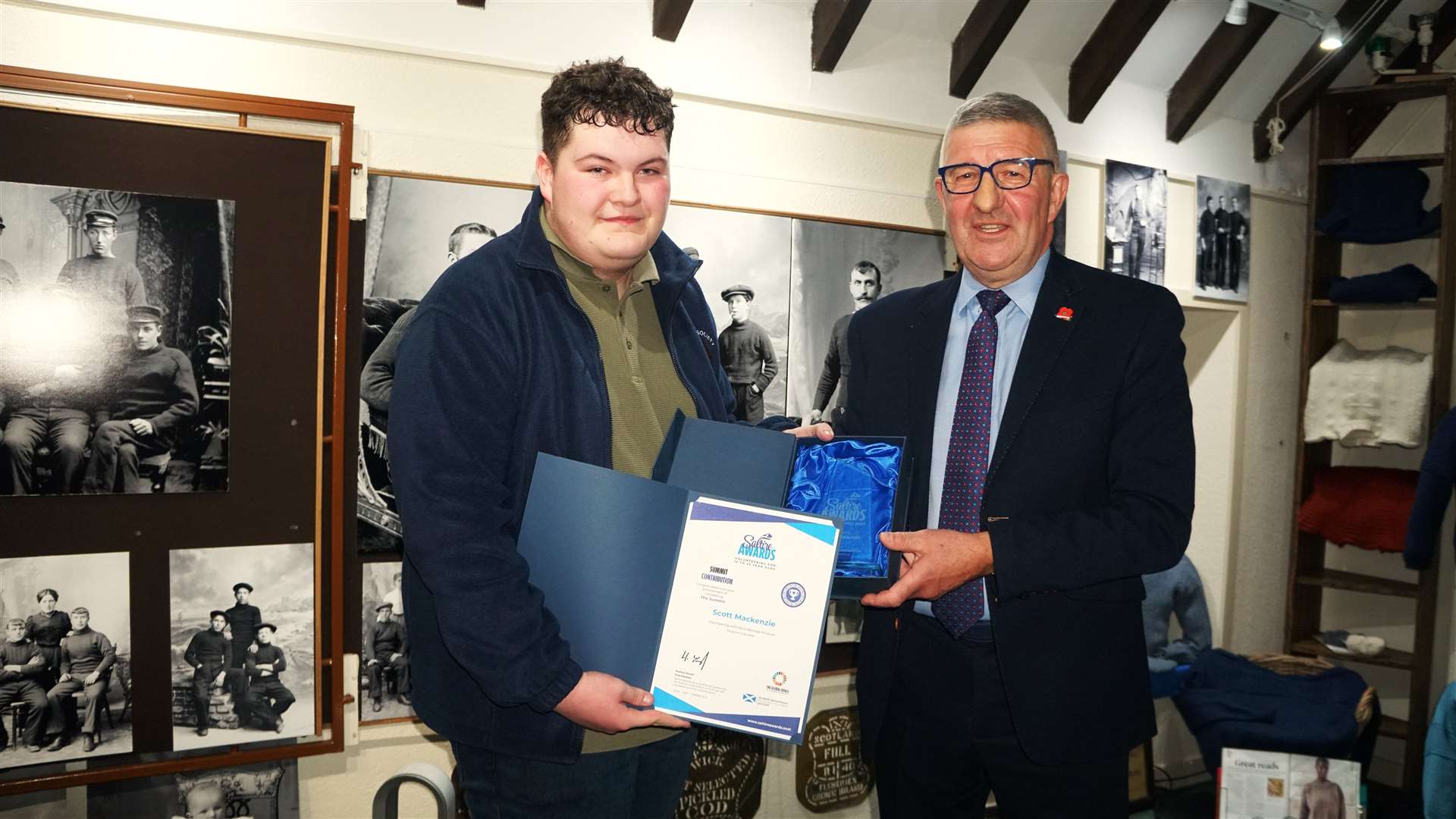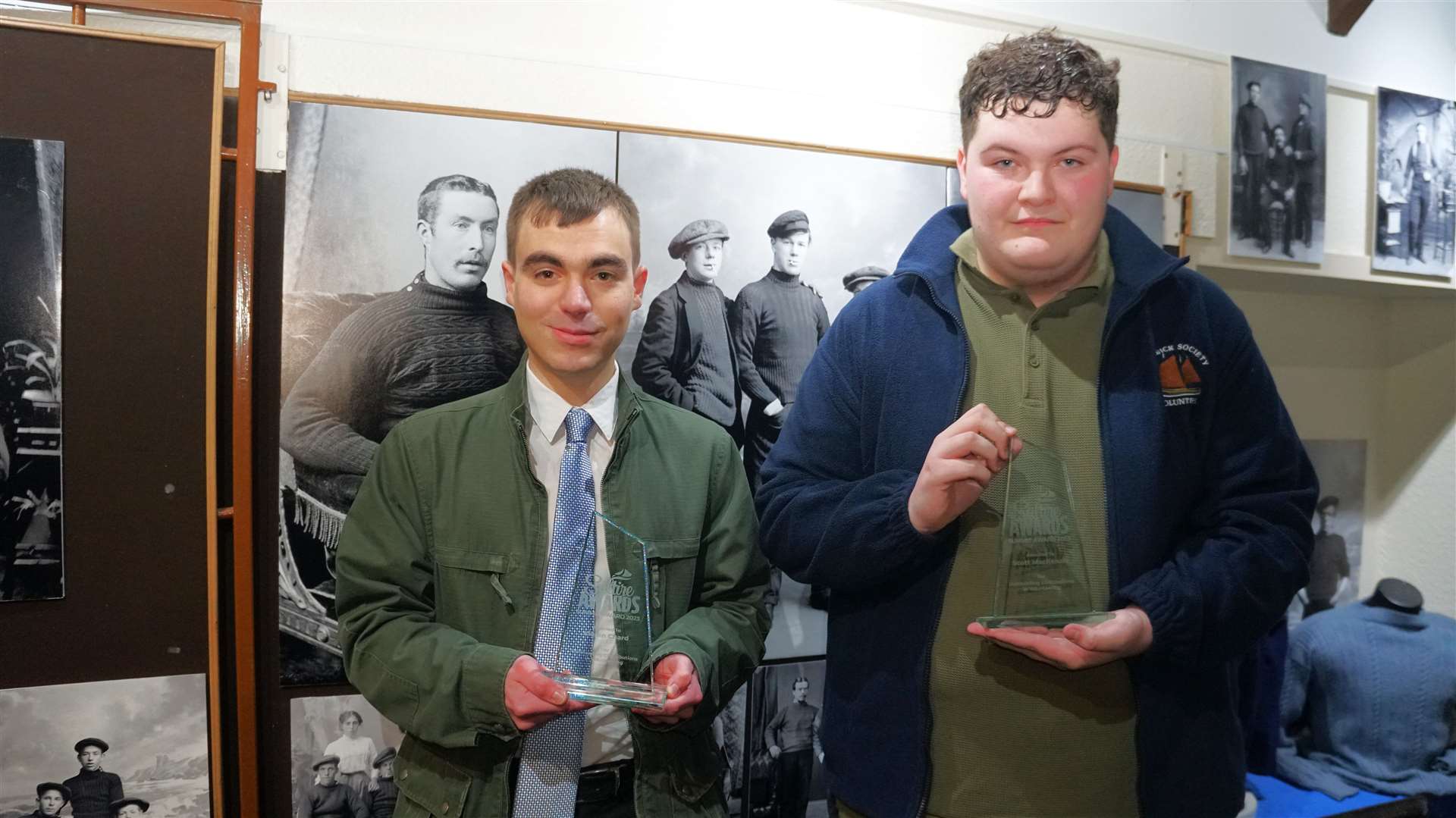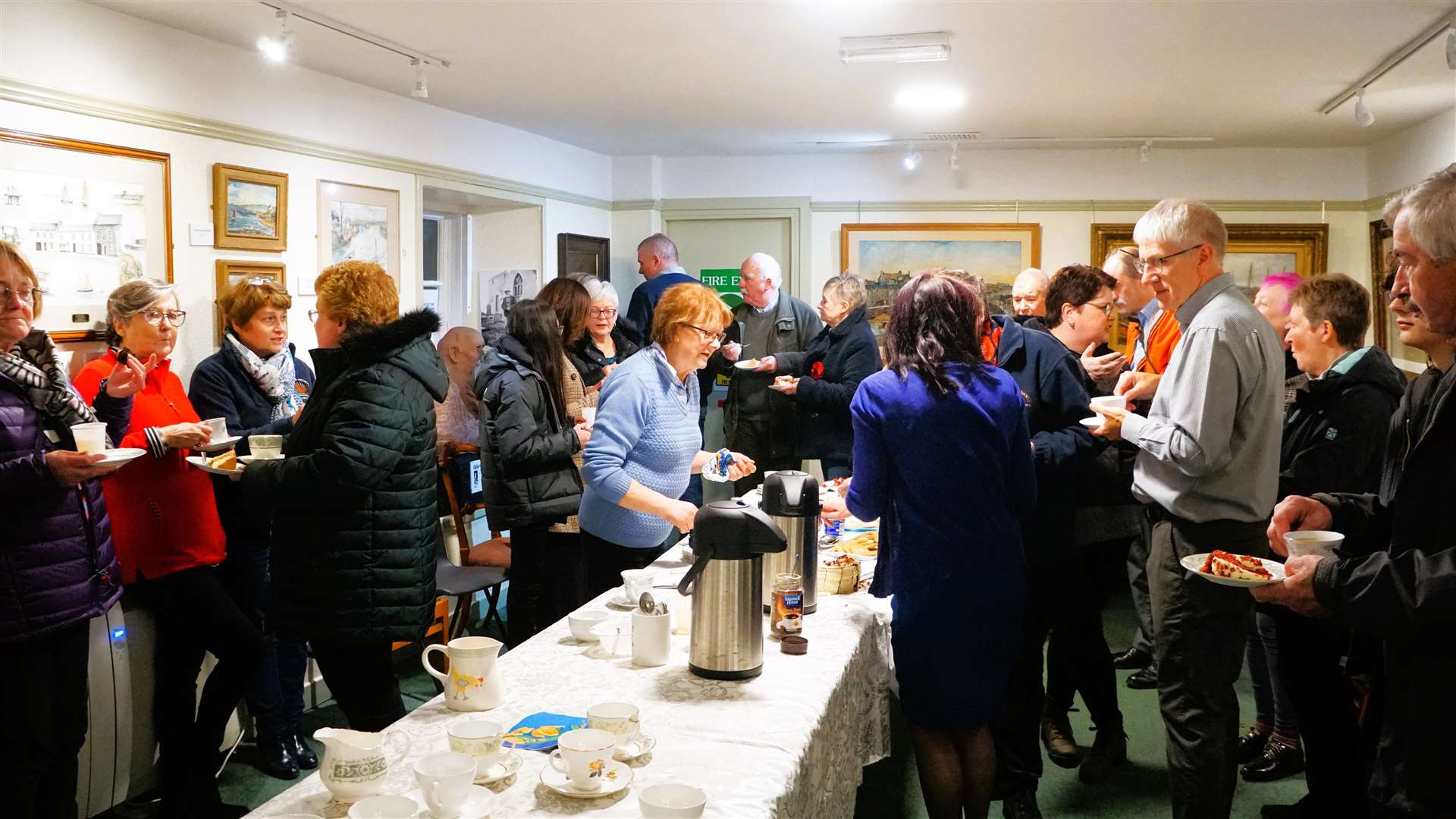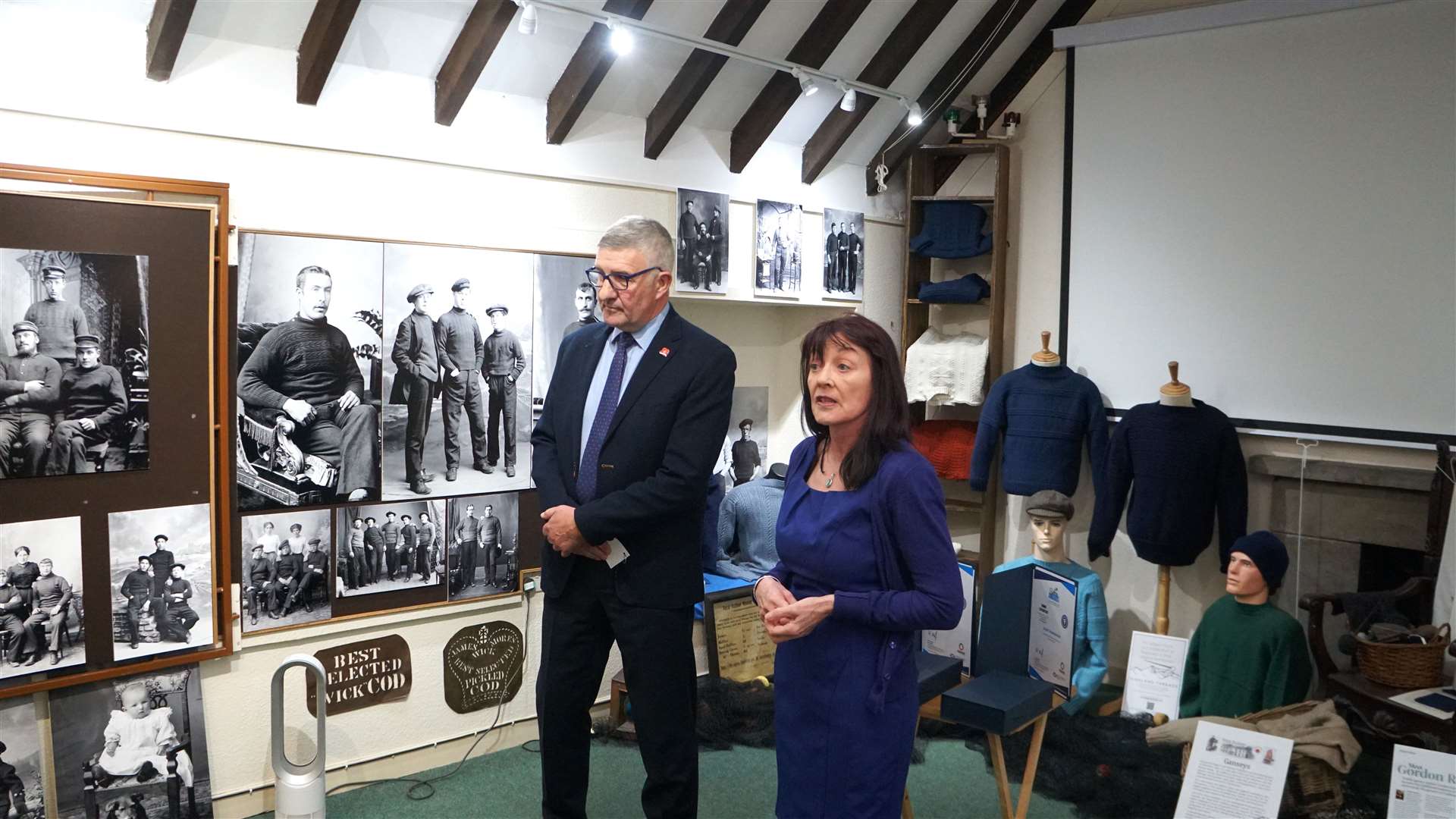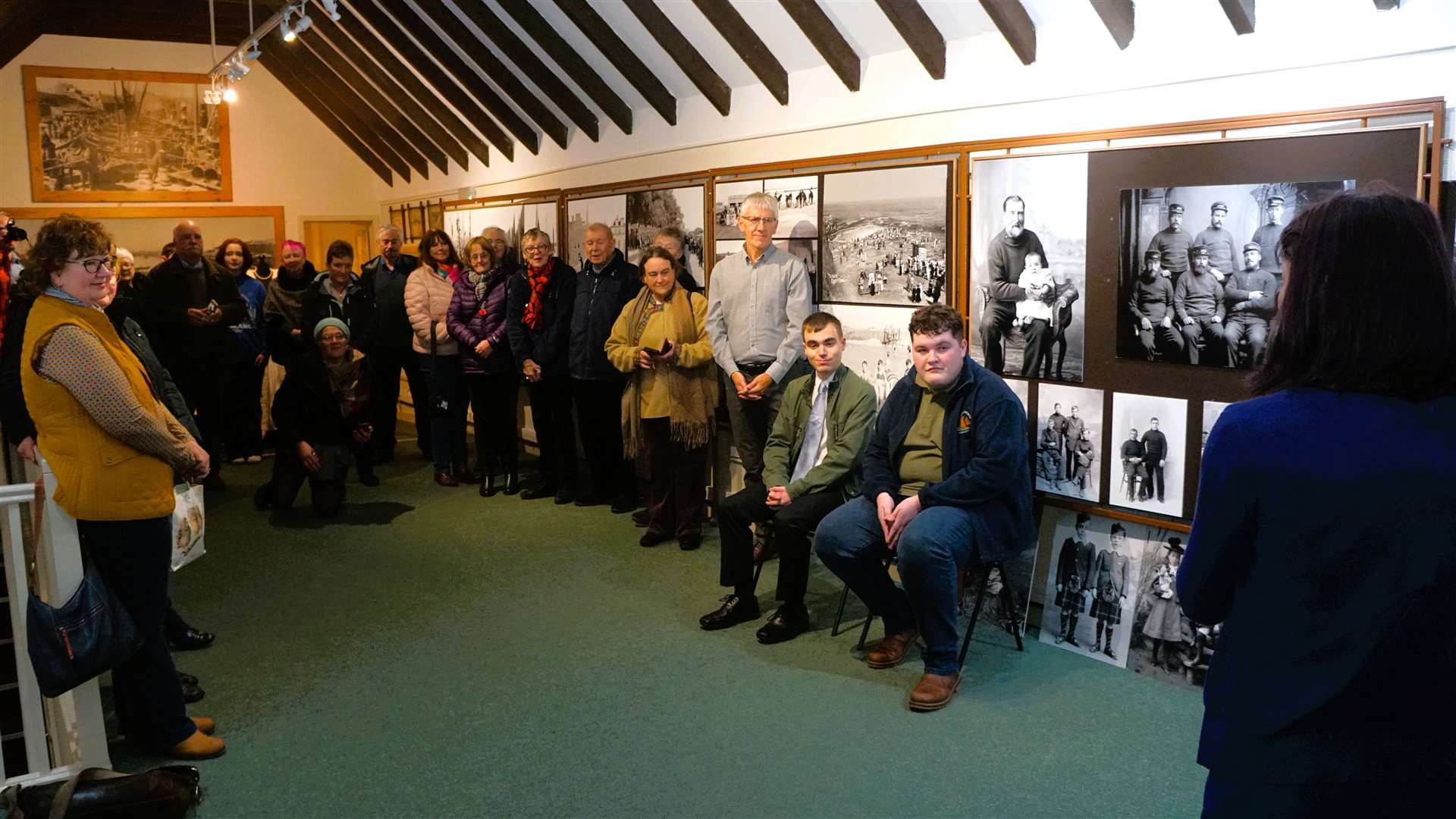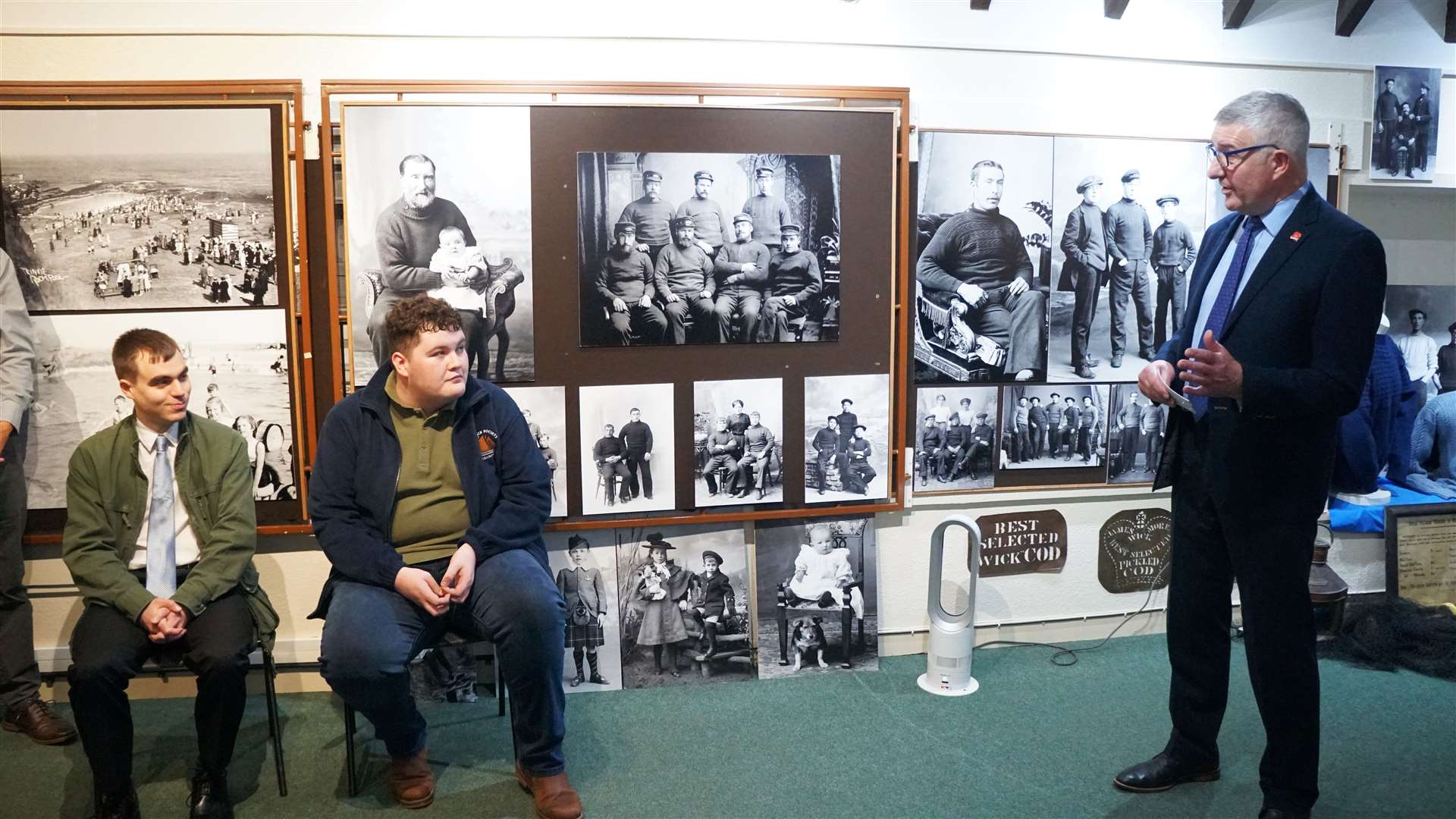 One of the award recipients, Kieran Chard said: "I volunteered at the Caithness Archive looking into local history. I volunteered there three times a week and gained a tremendous passion for learning about local history through that." Kieran was eventually given a paid position at Nucleus Archive thanks to his voluntary work and enthusiasm.
Scott Mackenzie has been volunteering at various ventures across Caithness. "My main volunteering has been in the Wick Heritage Centre and I've been involved with Wick Gala for a couple of years now as well. I'm also with Step Forward Wick Youth which tries to make a difference with bairns who may not have a safe place to go after school."
Scott previously featured in an article about a fundraising coffee morning in Watten for Macmillan Cancer Support at which he volunteered as well.
The Saltire Awards are the Scottish Government's way of "celebrating, recognising and rewarding" the commitment, contribution and achievements of young volunteers in Scotland.
---
Do you want to respond to this article? If so, click here to submit your thoughts and they may be published in print.
---
---
---