Open day in community garden gets Discover Thurso Festival off to a successful start
---
Published: 19:30, 30 August 2021
---
Easier access to your trusted, local news. Have a look at our brand new digital subscription packages!
---
---
The Discover Thurso Festival got off to a successful start at the weekend with an open day in the Thurso Grows community garden – giving local people a chance to meet up and try some food from the outdoor kitchen.
Organised by Thurso Community Development Trust (TCDT), the two-week festival aims to encourage visitors and local people to get outdoors, be inspired by nature and the coastline and discover all that the town has to offer.
It runs from August 28 until September 11, with a packed programme ranging from heritage and mindfulness walks to surf sessions, knitting workshops and events celebrating local food.
The festival is funded by NatureScot Plunge In! Coast and Waterways and Highland LAG Green Health Partnership.
TCDT development manager Joan Lawrie said: "The Discover Thurso Festival kicked off on Saturday with our Thurso Grows open day. It was wonderful to see so many members of the Thurso community back in the community garden after a long 18 months, enjoying the garden and the food from the outdoor kitchen and socialising with each other.
"We're really looking forward to seeing the same at lots more of our events over the next two weeks."
Originally the festival was to have been held in June 2020 but was delayed by Covid-19 restrictions.
There are a few special events for those supported by the Covid-19 community response.
A Town Centre Day is scheduled for this Saturday and the grand finale is a Harbour Day on Saturday, September 11, when there will be stands from local organisations, crafters and food producers alongside beach activities and children's crafts.
Gallery1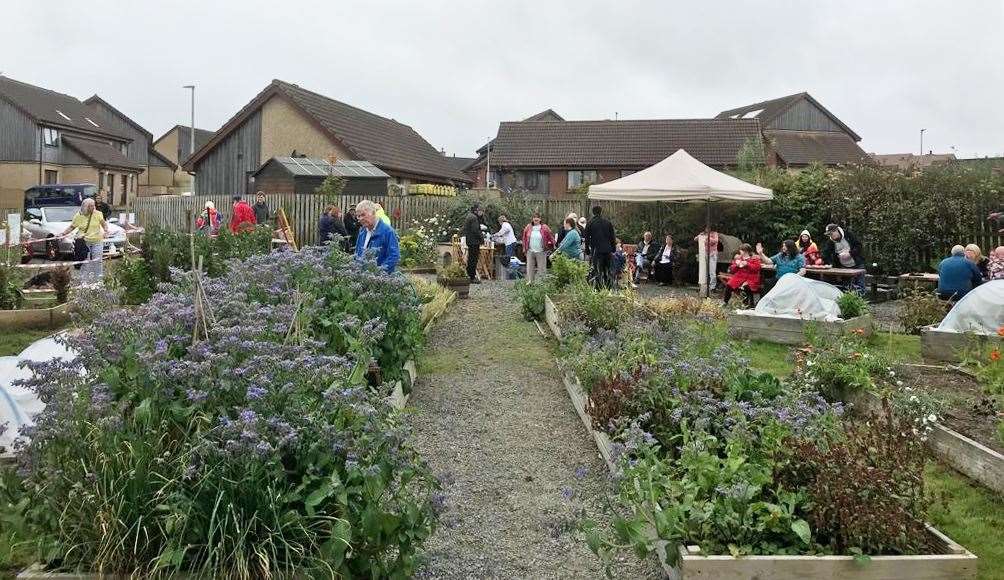 TCDT chairperson Helen Allan said: "There really is an event for everyone, from outdoor yoga to an active travel treasure hunt, as well as the Harbour Day which we hope will build on the success of the town markets held in July and August – giving us a new location and a very special community day.
"We are very excited to be working with Caithness artists as well to bring an art exhibition to the precinct where artwork celebrating our coastline will be featured in shop windows. The community deserves a celebration after the past 18 months."
Throughout the festival, TCDT says it will be "looking to build a legacy for the future" by compiling elements of the events into a new Discover Thurso website which will encourage use of the outdoors and coastline for health and wellbeing. Young people have been involved in the design of this legacy project and, working with Youth Highland and Thurso Youth Club, a mural will be designed and installed at Thurso harbour.
Discover Thurso Festival events are open for bookings and the full programme along with booking information can be found on the Thurso Community Development Trust website.
---
Do you want to respond to this article? If so, click here to submit your thoughts and they may be published in print.
---
---
Keep up-to-date with important news from your community, and access exclusive, subscriber only content online. Read a copy of your favourite newspaper on any device via the brand new HNM App.
Learn more
---
---