Noss Head switching station teams give a helping hand to Wick community
---
Published: 19:00, 23 October 2021
---
Easier access to your trusted, local news. Have a look at our brand new digital subscription packages!
---
---
Workers involved in the Noss Head switching station development have been giving a helping hand to the community in the Wick area.
They donated life-saving defibrillator equipment to a local bowling club, improved a well-used footpath and funded activities for youngsters during the October school holidays.
The SSEN Transmission project team, principal contractor BAM Nuttall and its subcontractor said they had been keen to give something back to the local area while keeping people updated on progress at the switching station site.
They donated and arranged installation of a defibrillator to Rosebank Bowling Club, providing potentially life-saving equipment.
In early October, employees from SSEN Transmission and subcontractor Global Infrastructure worked in all conditions to clear more than 600 metres of overgrown path from the bridge at the bottom of Newton Hill to the top, providing a safer link on what is a popular walking route around the outskirts of the town.
The teams had contacted Wick Paths Group to identify where they could direct resources to help tidy up the area, and Global project manager Alan Chalmers arranged for the job to be done despite high winds and heavy rain.
Gallery1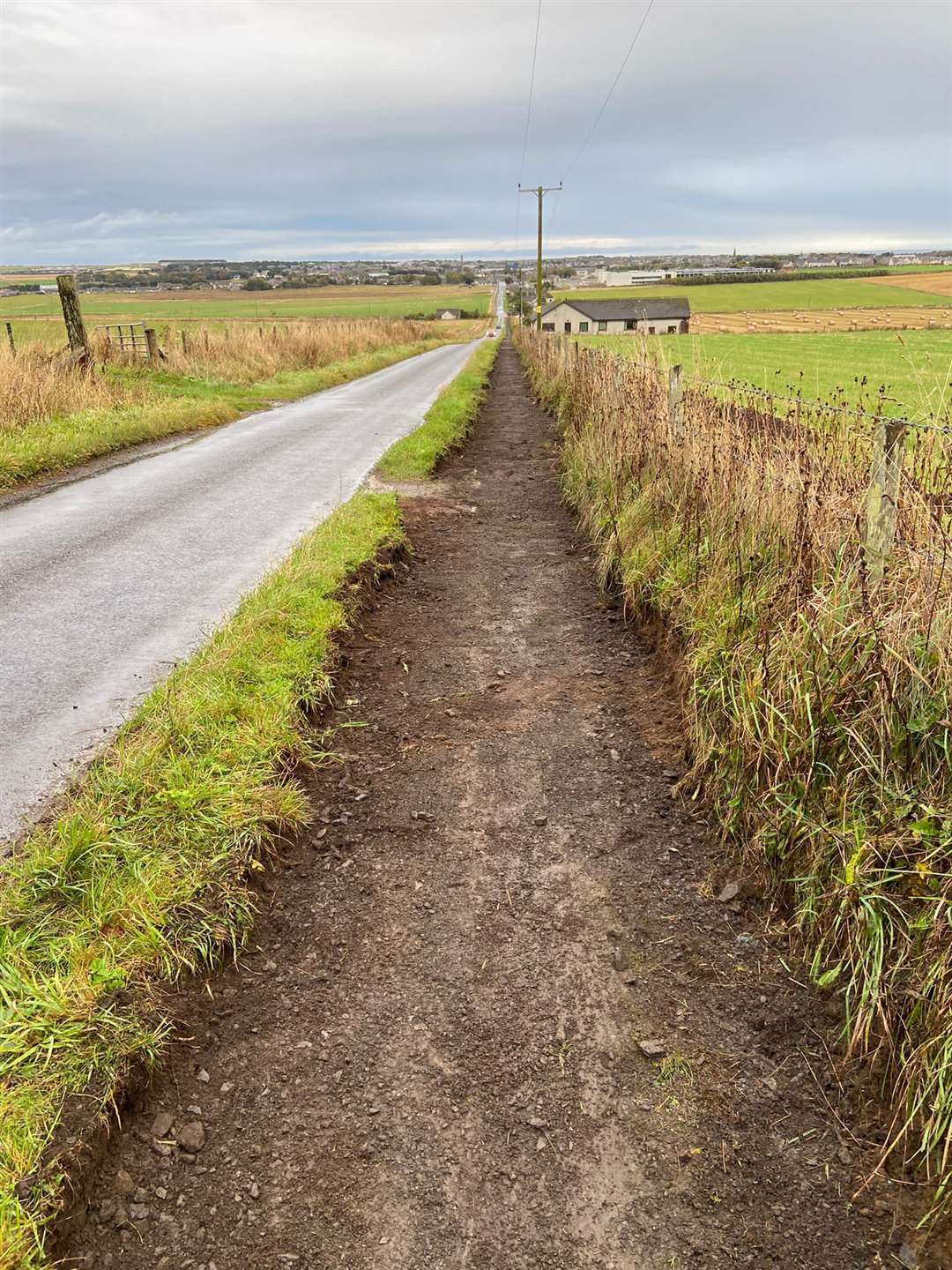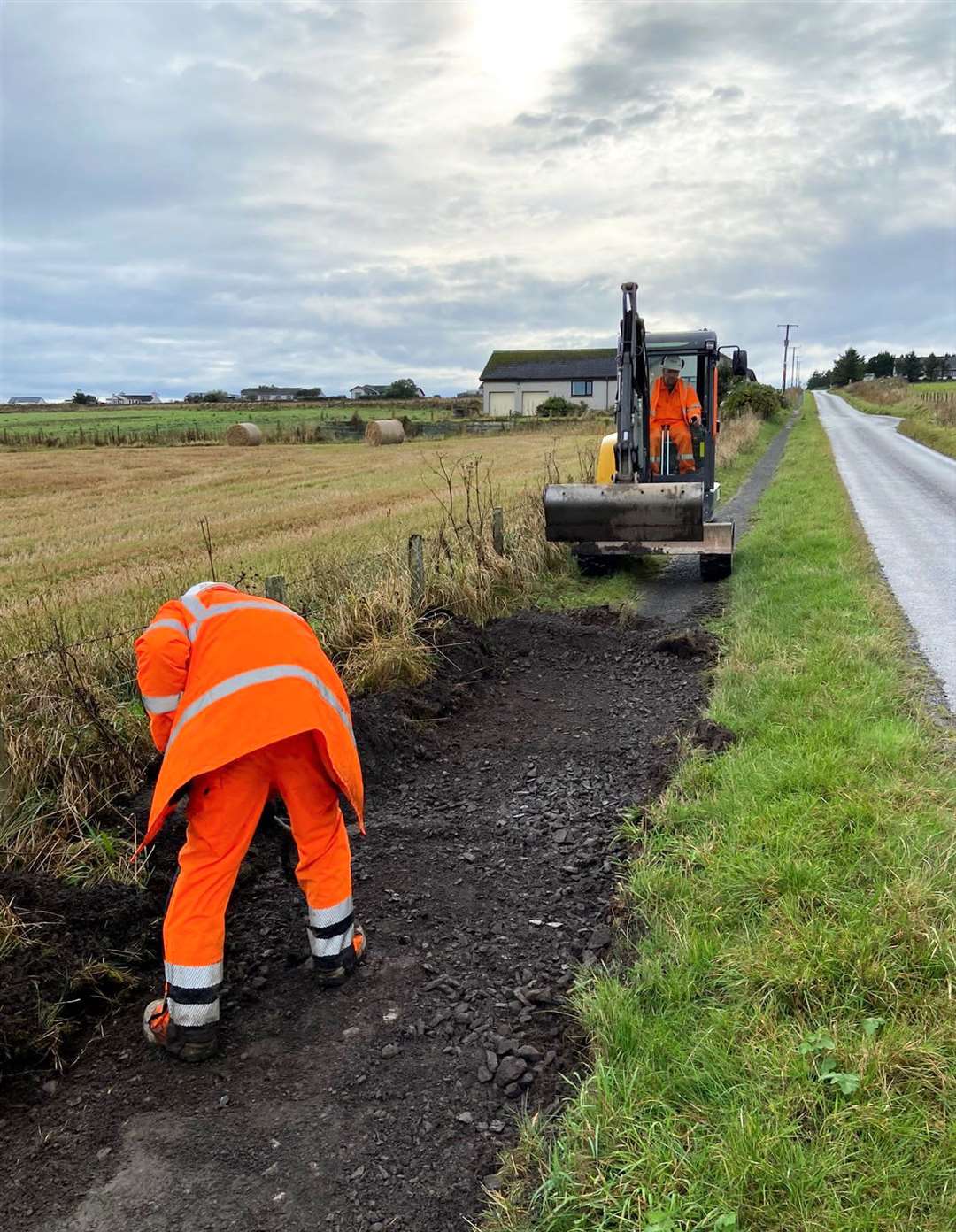 During the October break, more than 200 children benefited from a programme of activities funded by SSEN Transmission at Wick High School. Karate taster sessions, multi-sport days and football camps were all organised through Wick Active Schools.
Refreshments were donated by Tesco which helped keep the kids fuelled during the karate sessions. SSEN Transmission also donated new karate equipment.
SSEN Transmission construction manager Andrew Henderson said: "As a responsible developer we're keen to support the community in which we work as well as keep them informed as the project progresses.
"We have a real opportunity to help deliver some positive community projects. We're so pleased we're able to help out and get involved.
"Together with our principal contractor BAM Nuttall and its subcontractor Global Infrastructure, we've managed to deliver potentially life-saving defibrillator equipment to Rosebank Bowling Club and clear a pathway to reconnect a popular walking link around Wick as well as covering the costs of kids' sports clubs during the school holidays – all contributing to a positive impact in Wick and surrounding area.
"It has been a real team effort with staff from across the site getting involved."
John Bogle, secretary of Wick Paths Group, said: "We are delighted that teams from SSEN Transmission and Global Infrastructure were able to widen the path from the town boundary up to Newton Hill.
"This path is well used by residents of Newton Hill but it also forms part of a popular walking and running route from the town. It has now been cleared back to its original width and can once again accommodate prams and people walking two abreast.
"These improvements will benefit a great many people.
"The paths group is very grateful to our volunteers and also to the many local businesses that help us."
Members of the Royal Burgh of Wick Community Council visited the Noss site recently to see how the switching station was coming along. Eleven apprentices from Rolls-Royce at Vulcan were also invited to see the construction work.
Mr Henderson added: "Having some of the community council members visit the site was a great way for us to show them first-hand the huge amount of work that has gone into the project so far, and we look forward to welcoming them back along with members of Sinclair Bay Community Council and local councillors in the new year to show them how far work has progressed.
"We always want to support and encourage the next generation of engineers and construction workers, so it was great for us to host apprentices from the Vulcan site for a day and show them the work we've been carrying out so far, as well as give them an idea of what is to come.
"As ever we thank the community for their continued patience and support while we progress with the switching station development at Noss Head, and we'll work to keep them informed as the project continues."
The steelwork structure was completed recently and work is now under way on the concrete floors and the installation of roof and wall cladding. Once complete, the switching station will serve as a key component in the proposed HVDC subsea cable from Shetland.
Related story:
---
Do you want to respond to this article? If so, click here to submit your thoughts and they may be published in print.
---
---
---