North MSPs praise pupils, parents, teachers and school staff for 'incredible resilience'
---
Published: 14:41, 07 August 2020
| Updated: 14:42, 07 August 2020
---
Get a digital copy of the Courier and Groat delivered straight to your inbox every week
---
---
North MSPs Maree Todd and Gail Ross have sent a message of encouragement to pupils, parents, teachers and staff ahead of the reopening schools next week, praising their "incredible resilience" throughout the coronavirus crisis.
The SNP politicians acknowledge that many may feel anxious about returning to the classroom but say schools are well equipped to offer a safe environment.
There will be a phased return, beginning on Wednesday, and the aim is to have all pupils back in schools by the 18th.
The guidance published by the Scottish Government's Education Recovery Group says that, in general, physical distancing between pupils will not be required while on the school estate. However, distance should be maintained between pupils in secondary schools where possible – provided this does not compromise the return to full-time schooling.
Distancing should also be maintained between staff members, and between staff and pupils.
Risk-mitigation measures will also be introduced in schools, such as ventilation, good hygiene practices and improved cleaning.
Ms Todd, a Highlands and Islands MSP and member of the Education Recovery Group, said: "We have made significant progress in suppressing the virus throughout Scotland, which has made a full-time return to education this month possible.
"Pupils, parents, teachers and school staff across the Highlands have shown incredible resilience under the most challenging of circumstances, and now we owe it to them to ensure a smooth and safe transition back to full-time schooling.
"We know that the virus still poses real risks, as we have seen with the recent cluster of cases in Aberdeen, so it's understandable that many will be feeling anxious over a return to school.
Gallery1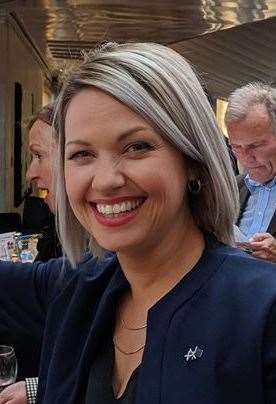 "With risk mitigation measures, adherence to public health guidance and a robust Test and Protect system, our schools are well equipped to offer a safe environment for pupils, teachers and staff.
"So, the best of luck to those returning to school across the Highlands next week – you have been absolute stars over the last few months and I know you will continue to shine as you adapt to learning and teaching under a 'new normal'."
Mrs Ross, the MSP for Caithness, Sutherland and Ross, said: "With schools returning next week, I know I speak for everyone when I say that teachers deserve a huge thanks for all of their hard work, especially over the difficult last few months. Their work is vital for ensuring a bright future for Scotland.
"I also want to show appreciation towards our students and I wish both new and returning students the very best of luck in this new academic term."
More information on what to expect from a full-time return to school can be found here.
Highland Council said this week individual schools are in the process of contacting parents with the exact details of their return.
---
---
Having trouble getting out to pick up your weekly newspaper?

Get a digital copy of the Courier and Groat delivered straight to your inbox every week and read the full newspaper on your desktop, phone or laptop.
SUBSCRIBE NOW
---
---