Maree Todd pledge over 'safe and sustainable services' after Caithness maternity challenge
---
Published: 08:34, 07 April 2021
---
Easier access to your trusted, local news. Subscribe to a digital package and support local news publishing.
---
---
SNP candidate Maree Todd has pledged that she will demand "safe and sustainable services" if elected in Caithness, Sutherland and Ross after being challenged over her stance on maternity provision.
She said she would listen to experts over any significant safety concerns and try to ensure families' needs are met, rather than advocate a return to a model that had "tragically failed" two families.
Molly Nolan, the Liberal Democrat candidate for Caithness, Sutherland and Ross at next month's Holyrood election, is calling for a return to consultant-led maternity services at Caithness General Hospital.
She took issue with Ms Todd over a response given by the latter during an online discussion with Caithness Health Action Team (CHAT). Ms Todd had stated that "it is not for me to dictate what the level of service should be".
Ms Nolan said: "Holyrood candidates recently met with CHAT to discuss access to health services in Caithness. Maree Todd point-blank told everyone that it is not her responsibility to determine how health services should be run.
"It absolutely is the role of an MSP to fight for the safety of her constituents and for their best interests. She simply could not admit that centralising health services in Inverness has been a disaster for families in the north.
Gallery1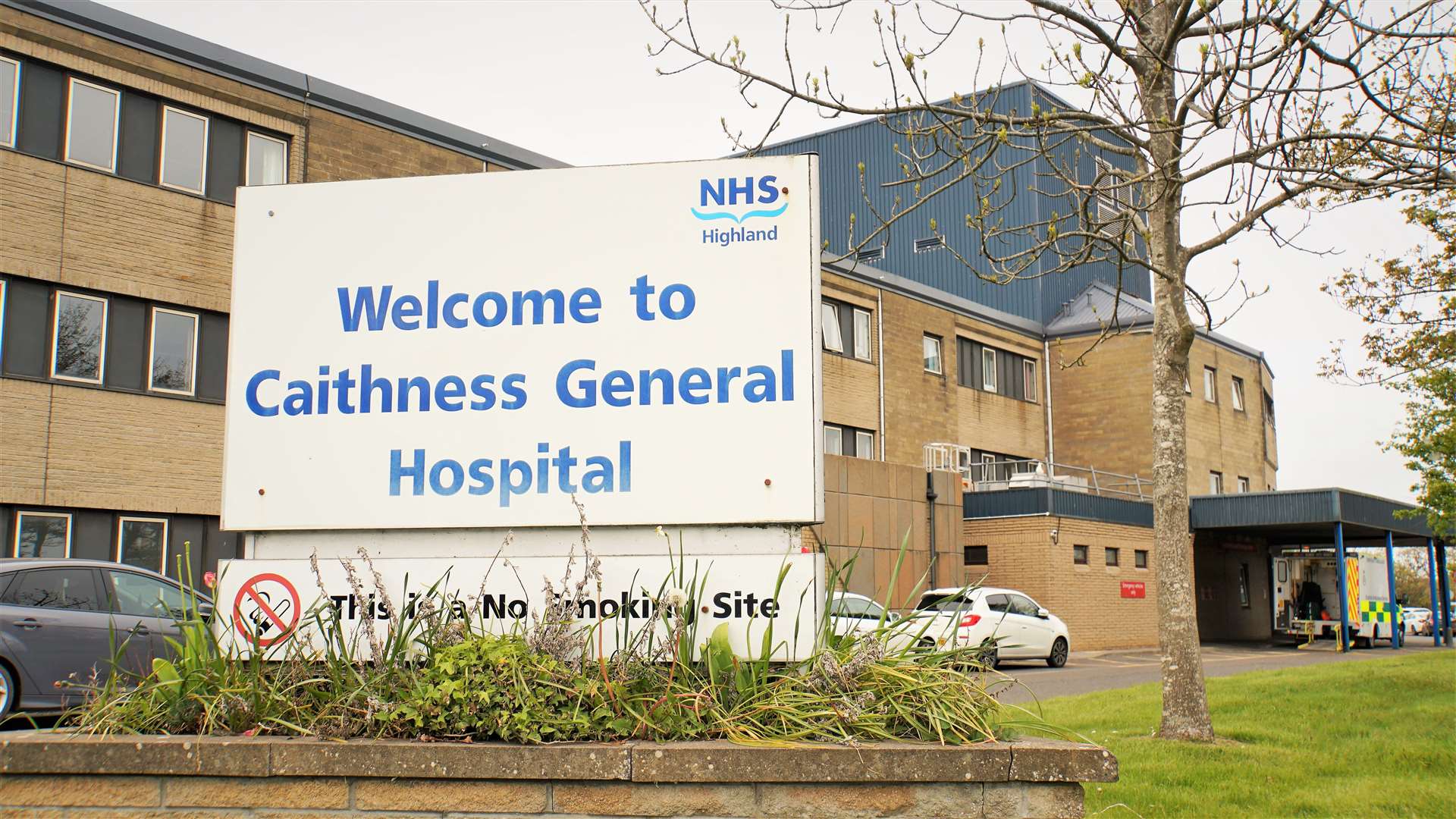 "The SNP talks about safety for mothers and babies being their priority. This situation is anything but.
"All candidates need to level with voters on what exactly we would do if elected to fight for our health services. We must demand better than this. I will do everything in my power to restore consultant-led maternity services at Caithness General Hospital."
Ms Todd told the John O'Groat Journal: "If elected to represent Caithness, Sutherland and Ross I will demand safe and sustainable services for my constituents – as I have always done in my 20 years as a frontline health professional and my five years as an elected politician.
"This is a sensitive issue. NHS Highland decided to make changes to maternity services after an investigation found that the deaths of two babies born at Caithness General were 'potentially avoidable'.
"My heart goes out to the families affected.
"I believe my role as a politician is to listen to experts when significant safety concerns are raised and to try to find a way to deliver a safe and sustainable service in future that meets families' needs, rather than advocate a return to a model that tragically failed them.
"If elected, I am keen to ensure that women experiencing normal pregnancy feel confident about giving birth in the midwife-led unit in Caithness and that the high-risk women who need to travel to Raigmore have all of their needs – such as safe transport and high-quality accommodation – as well as their medical needs met.
"I welcome the recent investment in upgrading local facilities. It has been good to see a healthy working relationship develop between the communities in Caithness, their local councillors and NHS Highland as they redesigned health and social care services together."
During the CHAT discussion, the group's chairman Bill Fernie had asked: "What do you think about 90 per cent of Caithness women having to travel over 100 miles to Raigmore to deliver their babies? If you were elected, how could you help the situation?"
Ms Todd replied: "Like everyone in Caithness, I want there to be a safe and sustainable service for mums who are giving birth.
"I guess I would want to check that figure. That sounds a little high to me. I know that low-risk mums can give birth in Caithness, and I'm certainly keen to interrogate that figure a little further with NHS Highland.
"I think it is not for me as an elected representative to dictate to clinicians and to the NHS what the level of service should be.
"I think it is really important for me as a representative to make sure that we have a safe and sustainable service in Caithness.
"I think the challenge of delivering a service to high-risk women in areas away from anything other than a pretty significant consultant-led unit is pretty difficult."
Related story:
---
Do you want to respond to this article? If so, click here to submit your thoughts and they may be published in print.
---
---
---