Graveyard drugs den owner speaks out
---
Published: 09:30, 15 May 2019
---
Contribute to support quality local journalism
---
---
THE Italian owner of the Wick cemetery gatehouse says he feels "abandoned and victimised" over the damage done to his property.
Francesco Perotti got in touch with the John O'Groat Journal and Caithness Courier following a recent news story revealing that the building was being used as a drugs den.
Our article outlined how the once-proud Victorian building – one of the first properties tourists see as they enter Wick from the south – had been targeted by vandals and showed evidence of hard drugs being used within it.

In a frank email correspondence, Mr Perotti said he had read the report online and wanted to tell his side of the story.
Mr Perotti claimed he was a "victim of indifference and abandonment" by the local police and council officials. He talked about his home being "invaded by young junkies" at various times and feeling powerless to do anything about it as he was living abroad.
"Since the first devastation in April 2002, I had my home inspected by the Wick police and two inspectors came," he said. "Inside my house everything had been stolen – chandeliers, glass doors, and more. And everything had been devastated – furniture, furnishings, carpeting, double and triple glazing of the numerous windows."
He talked about how he fell in love with Scotland when he visited in 2001 and how he had travelled through the Highlands and spent time in Caithness.
"I liked [the] Thurso and Wick area. Casually, I saw this nice house for sale in an estate agency book. I was attracted and fascinated. I bought it and I dreamed to change my life, coming to live in my wonderful Scotland."
Gallery1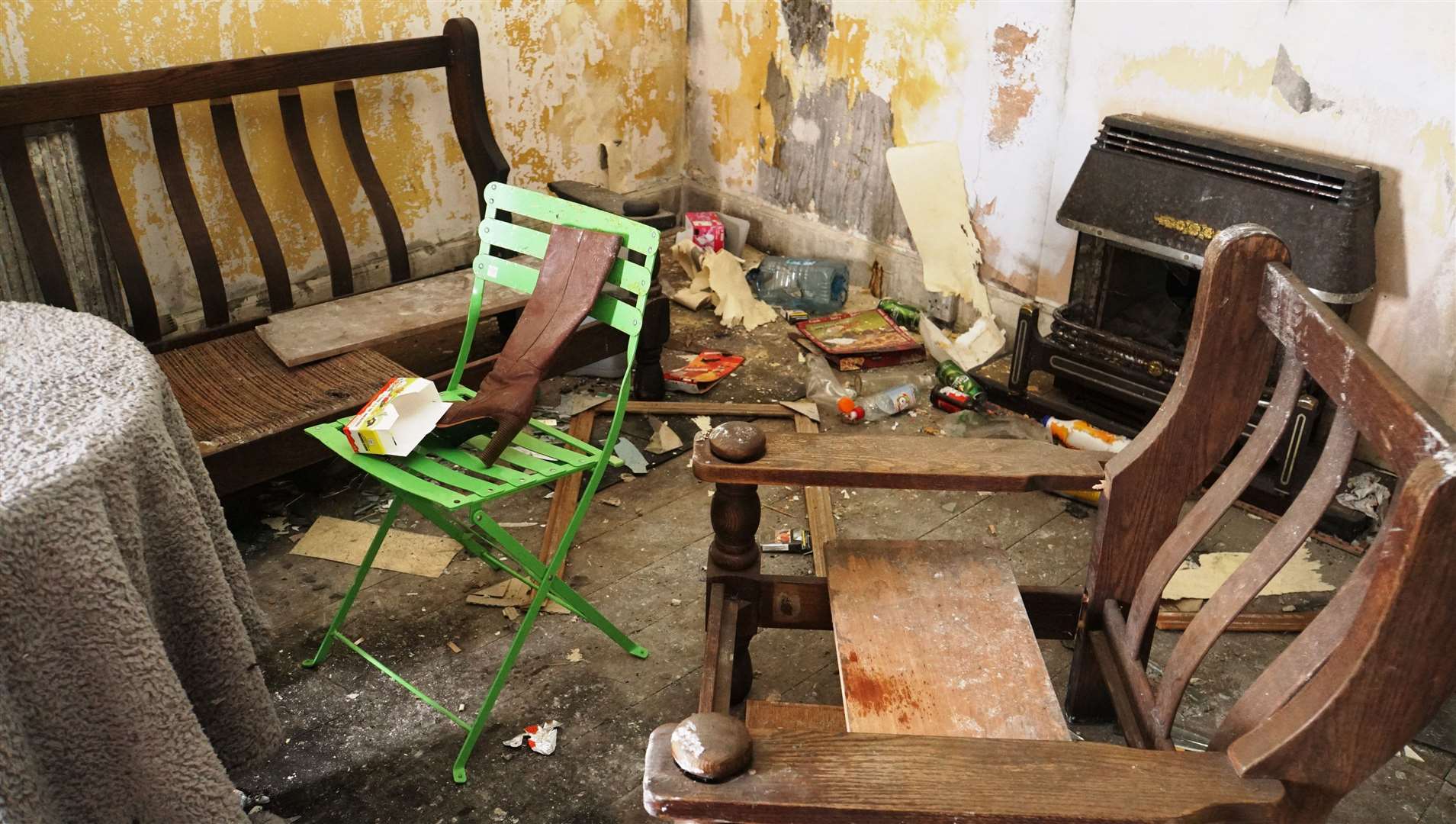 In his correspondence Mr Perotti said that he thought the Wick cemetery caretaker and his family would have lived in the house when it was built in the late 1800s.
"When I went to see the house, I saw a very pretty house outside and inside. You could see that a good woman had lived there," he said in reference to the previous owner.
Mr Perotti said he works as a music composer and talked about having to return to Italy in November 2002 for "commercial reasons". His YouTube channel, called Moon Flower Symphony, has a video called "Music composed in Northern Scotland" showing various scenes of his travels through the Highlands, ending with a shot of the boarded-up cemetery gatehouse.
In the video he calls the building his "RUAG" house – an abbreviation for Rise Up and Go – and over the image of the house are emblazoned the words "Devastated on April 2002 and April 2006 by Masonic sect".
"In Italy I decided to buy a small commercial activity, so I was not able to come back to Wick as I would have wanted. Finally, on the first days of June 2006, I was able to come to Wick with a woman friend.
"My house had been devastated for the second time, even more brutally, with fire and much smoke caused by junkies who had lived inside, lighting different fires to warm up. I felt traumatised, lonely and powerless."
Mr Perotti feels his dreams of coming to live in the now devastated house are "shattered" and he talks of feeling unable to cope with the "impediments and complications" of the matter.
"I had to do everything by myself to repair and put on insurance but no institution has assisted me or protected me. Now I hope that someone will begin to move in defence of this property which is not only private but also as a historic monumental property of high value in Wick."
Police Scotland and the Caithness civic leader, Councillor Willie Mackay, had urged the public to contact the Crimestoppers hotline after our report revealed the destruction to the house. Drug paraphernalia, empty alcohol bottles and children's toys now litter the floor, with local people being particularly concerned that kids may be playing in the building with open syringes lying about.
Mr Perotti says he feels he has had no alternative but to put the property up for sale but he would still like to return to Wick if his circumstances change.
A Police Scotland spokesman confirmed that local officers were aware of the vandalism to the house and that information had also been passed on to Highland Council.
Members of the public are urged to contact the police on 101 or report anonymously to Crimestoppers on 0800 555 111 if any criminal activities are witnessed at or around the house.
Since the email correspondence with Mr Perotti, there has been at least one further serious outbreak of vandalism at the cemetery gatehouse – involving teenagers who appeared to be as young as 13 or 14. It has been reported to the police.
.
---
This website is powered by the generosity of readers like you.
Please donate what you can afford to help us keep our communities informed.
BECOME A SUPPORTER
In these testing times, your support is more important than ever. Thank you.
---
---