Gas work causes traffic delays in Wick town centre
---
Published: 13:50, 14 January 2020
| Updated: 13:52, 14 January 2020
---
Contribute to support quality local journalism
---
---

Wick town centre has been in a state of gridlock at times this week amid gas pipe repair work.
Roadworks and temporary traffic lights have held up traffic while SGN carries out maintenance on the town's gas network.
The mini-roundabout that provides access to Bridge Street, Cliff Road, Station Road and River Street has been affected with the temporary lights making journey times for drivers longer than usual.
Residents have had to endure traffic jams at various times during the day but SGN confirmed that all work should be finished by the end of the week.
Gallery1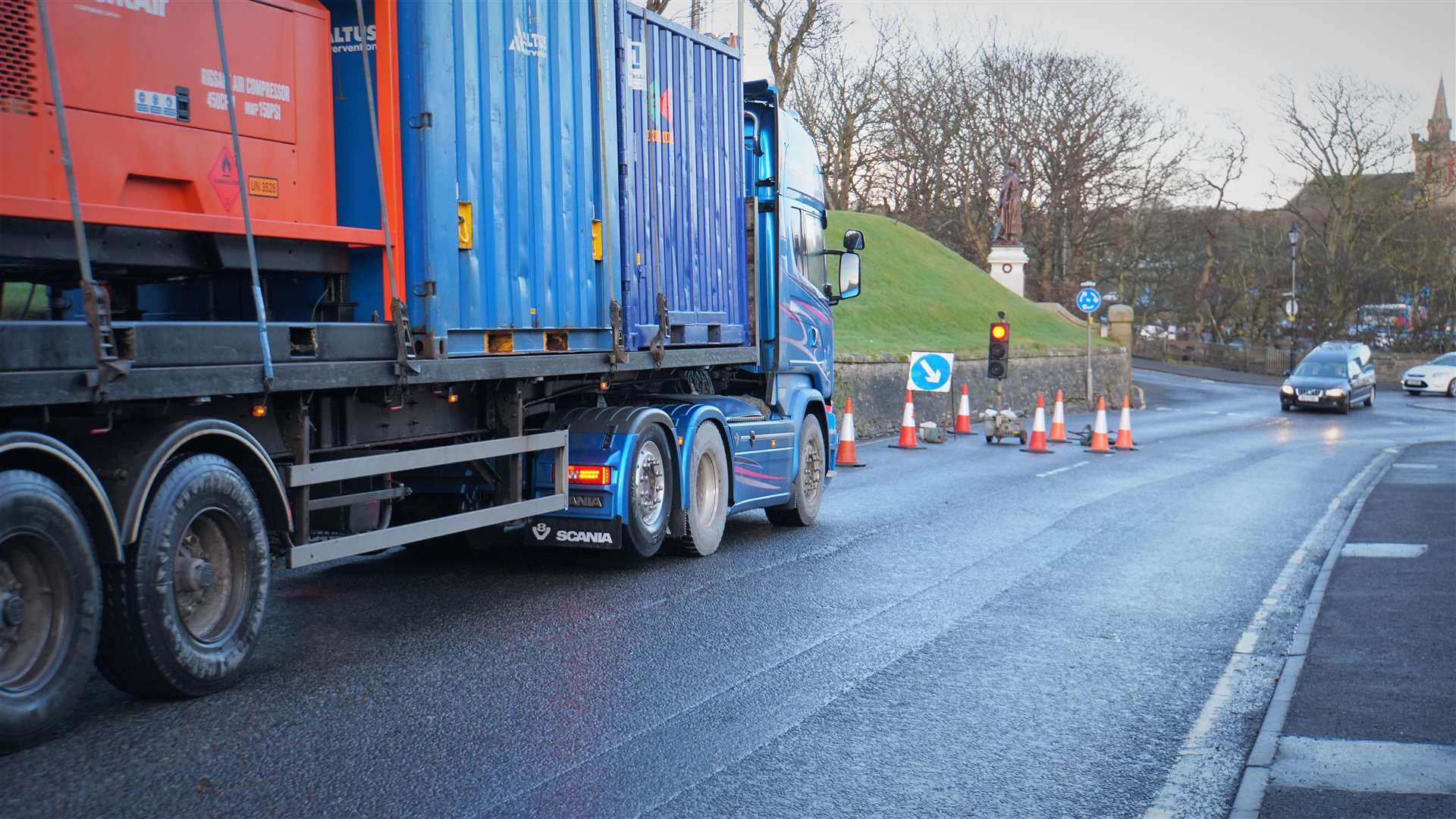 Bradley Barlow, spokesman for the gas distribution company, said: "We're carrying out essential repairs to our gas network in Bridge Street, Wick, following consultation with Highland Council.
"To ensure everyone's safety, we've installed temporary traffic lights around our work area. All being well, we should complete our repairs and remove the temporary traffic lights before the end of the week.
"We understand that roadworks can be frustrating and we appreciate the local community's patience and understanding while we carry out these essential repairs."
---
This website is powered by the generosity of readers like you.
Please donate what you can afford to help us keep our communities informed.
BECOME A SUPPORTER
In these testing times, your support is more important than ever. Thank you.
---
---