Morris Pottinger (1929-2023): Farmer and writer who enjoyed sharing his wealth of knowledge
---
Published: 09:20, 19 November 2023
---
Easier access to your trusted, local news. Subscribe to a digital package and support local news publishing.
---
---
Click here to sign up to our free newsletters!
Morris Pottinger was born August 1, 1929, at Whitehall, Stronsay, the oldest of eight children of Thomas Band Pottinger and Annie Pyper Tait. After attending the local primary school, Morris was sent to Inverness Royal Academy instead of Kirkwall High School to avoid the dangers of German bombing of the Scapa Flow. Trips to and from Inverness, however, were not without risk: flying in a wood and canvas seven-seater biplane flown by Captain Fresson, the pioneering Highland aviator. Morris enjoyed his holidays back home on Stronsay and was adventurous. One time he and his brother David ventured too far out to sea in a small rowing boat and had to be rescued by a local fishing boat.
The family moved to Greenland Mains in May 1944, flying over in Fresson's plane to land on Castletown's wartime aerodrome. Morris's father also took on the rent of Stemster Mains for two years, but preferred Greenland Mains and returned there.
Morris achieved good results in his Highers at Inverness and obtained entrance to Edinburgh University at a young age to study medicine, following the examples of his uncles. Despite enjoying his time in Edinburgh, he was intent on farming and soon returned to Caithness.
Morris experienced great changes in farming. In his early years, horses provided the power on the farm, and workers had to be proficient in all the tasks such as ploughing, sheep clipping and building stacks.
In 1953 Morris took over the farm of Lower Dounreay, and the next week he married Janet (Nettie) Dunnet from Keiss. Their wedding photo in the Press and Journal carried the caption: "Atomic Plant a Wedding Gift". The UKAEA intended to build a Prototype Fast Reactor on the farm, mostly on the aerodrome. Morris negotiated an arrangement to move to the adjacent farm, Isauld, and incorporate most of Lower Dounreay as well.
Morris ran Isauld well, farming in the shadow of the "golf ball" that characterises Dounreay. The stackyard at Isauld was the envy of the county with the stacks expertly built by Geordie Allan and Jimmy Wares. Morris was not afraid of innovating. He built up a herd of cross Hereford cows and a flock of Romney sheep. He also began fattening lambs indoors, a system he emulated from Norway. He designed and produced a very good cattle crate, the Isauld Cattle Crate, with the help of Jeffrey Bannerman. The "coo crate" won a silver certificate at the Highland Show.
Morris was active in the NFU locally and nationally. He sometimes had controversial views and was not shy about expressing them. One notable example was when he walked out during the presentation by the government representative, Lord Mansfield.
Morris and Nettie enjoyed travelling with the family and visited New Zealand, Barbados, Kenya and Norway. Sadly, in 1995, he lost his wife to cancer.
Gallery1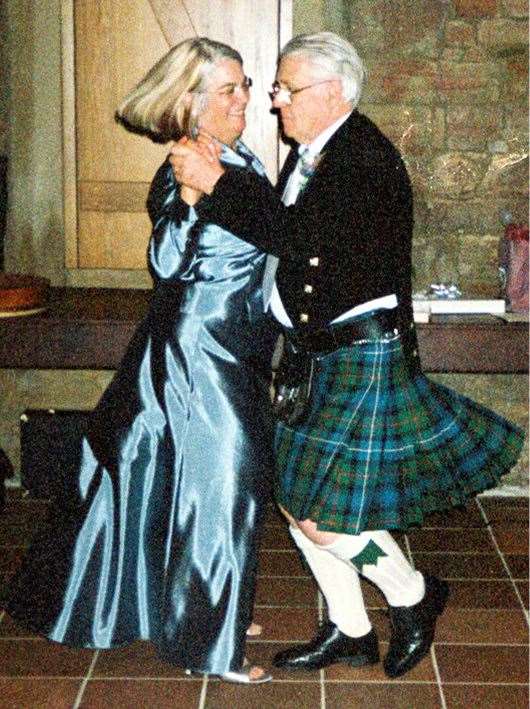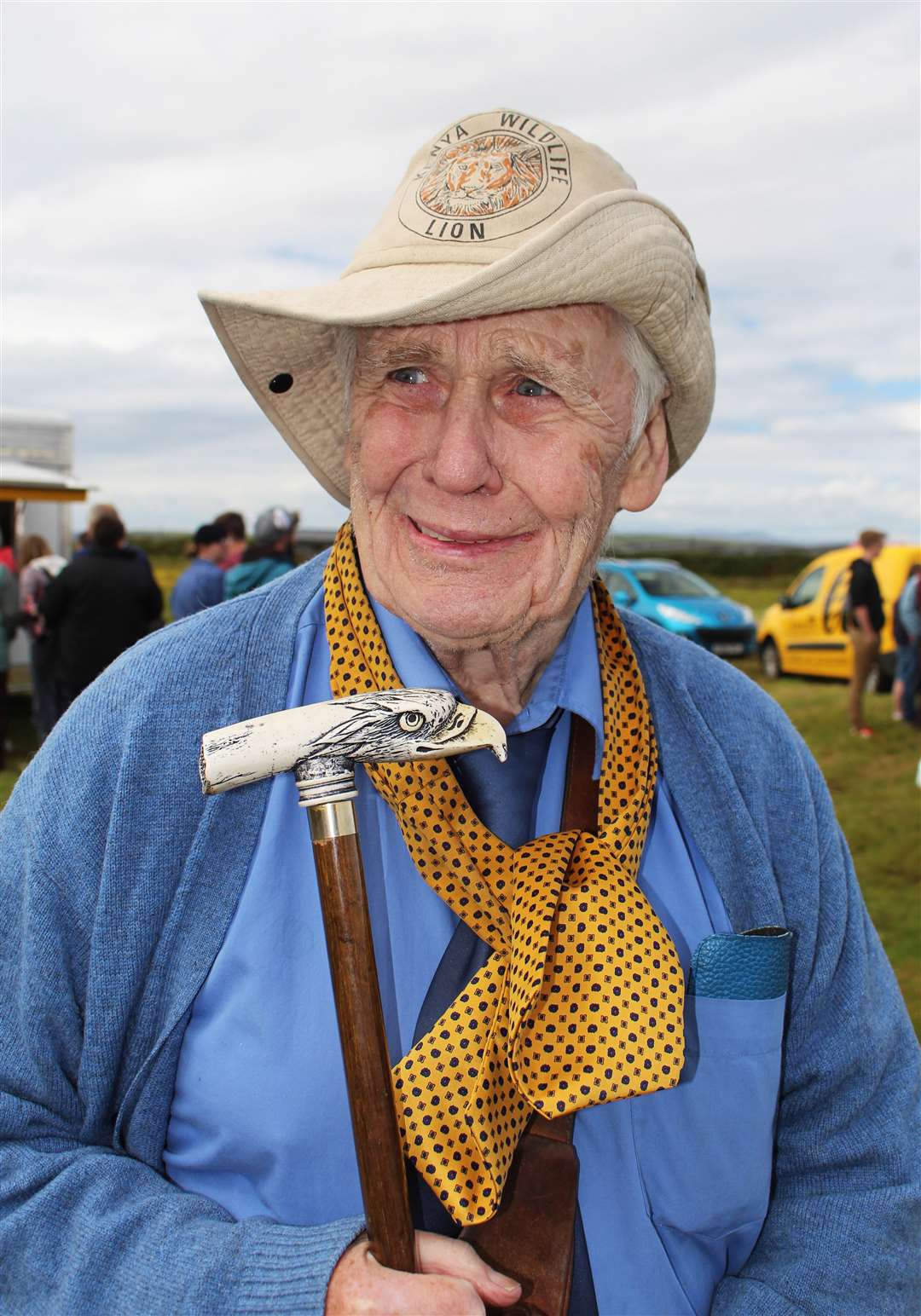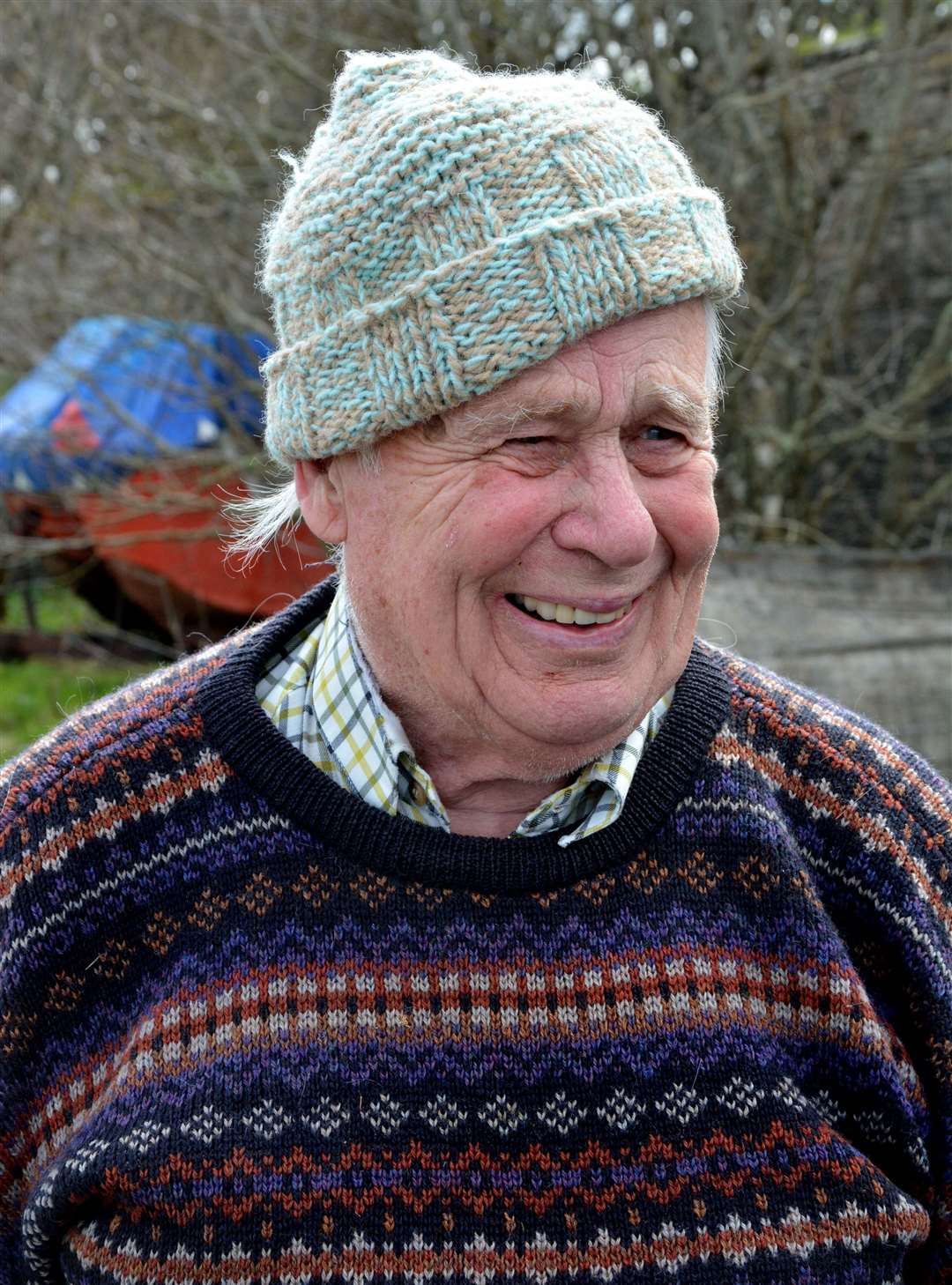 Morris enjoyed writing about farming and local history. He wrote for the Scottish Farmer as well the John O'Groat Journal for many years. His first book was Parish Life on the Pentland Firth. He later collected the articles written for the Groat as Rain on my Window, Tears in my Eyes.
Parish Life on the Pentland Firth led unexpectedly to his second marriage. He met his wife-to-be, Sharon Gunason, at the Halkirk Highland Games when she was visiting Caithness as part of the International Gathering of the Clan Gunn. She bought a copy of his book. He liked to tell everyone that he charged full price because he thought she was a rich American. Two years later they were married.
Morris finally retired from farming in 2009, and he and Sharon went to live in Ivy Cottage on his 80th birthday. He carried on his writing and did a bit of research into the history of the area and family histories. He took a great interest in establishing a small patch of trees, which he dubbed his orchard, on what had previously been a sheep fanks.
Despite health problems in his last 10 years, he continued to enjoy going on trips around the county with friends and family and sharing his wealth of information. He enjoyed his Wednesday coffee mornings with his friends old and new in Scrabster to catch up with news and gossip.
Morris was always particularly proud of his family's achievements. His children Tom, Steven, and Janet all went from Thurso High School to get university degrees and have families and successes in their own right. He is survived by them as well as nine grandchildren, and nine great-grandchildren.
---
Do you want to respond to this article? If so, click here to submit your thoughts and they may be published in print.
---
---
---