Tunes By the Dunes festival rocks the county
---
Published: 17:02, 10 September 2019
---
---
THE organisers of the Tunes By the Dunes festival at Dunnet spoke of their "absolute delight" at pulling everything together to make the two-day event a resounding success.
The village played host to big names on the Celtic rock scene such as Skerryvore and Tidelines along with Whisky, Blue Ridge and Trail West over Friday and Saturday.

The chairman of the festival committee, Michael Gray, said: "There was many night when I woke up at four in the morning thinking, have I done this or that or forgotten to send something off? We had meeting after meeting with the authorities to get our entertainment licence.
"This was our first year and we had a lot of hoops to jump through – but we did it."

On Saturday evening, as Skerryvore were about to play the finale session, the football pitch at Dunnet was filled with a huge marquee tent that comfortably accommodated the thousand-plus crowd. Billed as the UK's most northerly mainland music festival, most tickets had sold well in advance and judging by the remarks from the audience it was a triumph.
"The Halkirk music festival is gone so it's good to see this happening. It has been really brilliant," said Joan from Thurso. Another woman from Thurso, Sheila, said she hoped to see the event happen again next year. Frenchman Gilles said: "I've really enjoyed discovering some of the traditional Scottish music."
One festival-goer, Davie Macpherson, had driven over eight hours from Campbeltown to attend. "I'm retired and follow a lot of the music festivals. Honestly, I have to say this is one of the best I've been at and I've been to a lot," he said.
Gallery1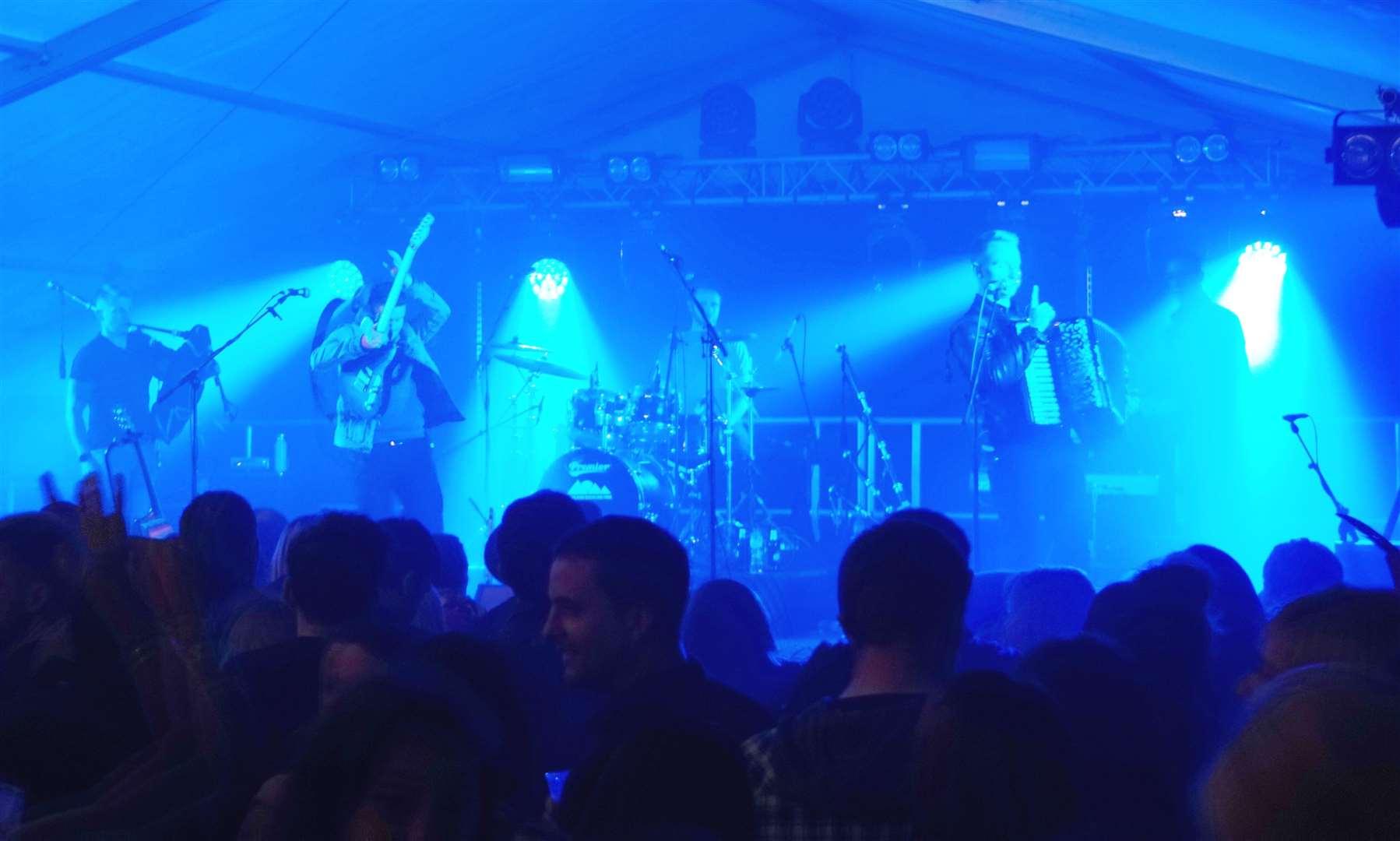 Event organiser Iain Mackay said: "Every corner of Scotland seems to have a festival that celebrates Celtic music. Myself and Martin [Nicolson] thought, why is there not one in Caithness?
"I'm passionate about live music and especially this type of music. It was always a dream of mine to organise a festival and so here we are."
Michael Gray echoed these sentiments and said he bought into the shared vision of Iain and Martin. "This part of the world has undersold itself so often in terms of its potential as a venue and somewhere people can travel to," he said.
"The locality is second to none in Scotland and I think the local people have been starved of this kind of opportunity for too long. We have had the cream of the genre here over the last couple of days."

The group of like-minded individuals behind the venture formed a committee and raised funds through two local football clubs, Thurso and Pentland United. Once the top two acts were secured, Skerryvore and Tidelines, the rest of the bill slotted into place, Iain explained.
"In fact we were quite lucky to get Skerryvore. They've been very busy with tours in the US and UK," he added.
Iain said that the committee will assess how things went after taking a week off before any announcement of a follow-up festival next year. "As Michael has said, people have been starved of this sort of thing and everybody's had to go to Inverness if they want to see a line-up like this.
"We want to thank local people, businesses and contractors to help make this happen – we couldn't have done it without them."
---
---