Falklands film set has veteran relive battle horror
---
Published: 15:52, 03 October 2019
---
Get the Courier and Groat sent to your inbox every week and swipe through an exact replica of the day's newspaper
---
---
A SPECIALIST security adviser and ex-commando from Caithness has spoken of the moment he relived scenes from the Falklands conflict when confronted by the film sets built at Lybster for Netflix series The Crown.
Ronnie Dunnett (58) was driving around the Lybster area when he heard there was filming going on for "a movie about the Falklands War".
He said: "Someone told me they were making this film about the Falklands. I'd worked in the movie business helping with stunts and combat scenes and had also served as a commando during that conflict."
Set-builders for the big-budget TV drama series had recreated various building façades on the quayside at Lybster to transform the scenic location into Port Leith in the Falklands, where Argentinians were discovered salvaging scrap metal in 1982 – an incident that proved to be a precursor to the Falklands War.
On seeing the sets that had been built at Lybster, complete with the contentious slogan "Las Malvinas son Argentinas" (the Falkland Islands are Argentine), Ronnie found himself thinking back to the horrific battle scenes he encountered at San Carlos on the north-western coast of East Falkland.
"Really, you're never very far away from thinking about the Falklands," he said. "I started recalling my mates from back then. There was a beach landing at San Carlos on May 21, 1982, and we got hit badly on the 27th."
The bay that Ronnie and his fellow commandos were fighting in became known as Bomb Alley by British forces. It was the scene of repeated air attacks by low-flying Argentine jets.
"It was the last British military engagement where we fought against a superior air force to what we had. The whole Argentinian air force was involved and they lost something like 64 planes in just two or three days.
"Someone on Facebook said it was a 'conflict' rather than a 'war'. I can assure you from where I was this was most definitely a war. The last bayonet charge of the British military actually happened at Goose Green."
Ronnie, originally from Papigoe, was part of 45 Commando Royal Marines – a battalion of elite troops conducting a range of operational tasks in the UK and across the globe. Together with his fellow commandos he set about digging trenches at the beachhead that had been established.
"It was May 27 and we were all quite relaxed as we didn't think we were going to get hit. We'd seen some bombing during the day but as it was getting dusk we thought it would be all right. Suddenly, I started running with my best mate, Colin Davidson, known as 'Geordie', as there were explosions on the opposite beach.
"I'm normally the machine gunner but Geordie got there first and straight on the gun and started firing. I thought that was my job but I went onto the number two position [feeding the bullets into the gun] and he kept on firing."
The men were suddenly confronted by the sight of two enemy jets ahead and shot towards them with extra tracer bullets fed into the gun. "The tracer bullets have phosphorus in them and can help ignite the fuel tanks of a jet so we'd added extra ones.
"Anyway, I could see our bullets hitting one of the jets that came over us and suddenly everything was in slow motion amongst the mayhem and I saw bombs dropping."
Ronnie screamed out "bomb" and remembers his face hitting the mud and a white flash. The bombs had actually hit an ammunition dump close by and Ronnie was left in a concussed state with ringing in his ears.
"Geordie had fallen on his face and smoke was coming out of his back. I went to try and put bandages on him but his whole back was mushed – shrapnel had hit him."
Gallery1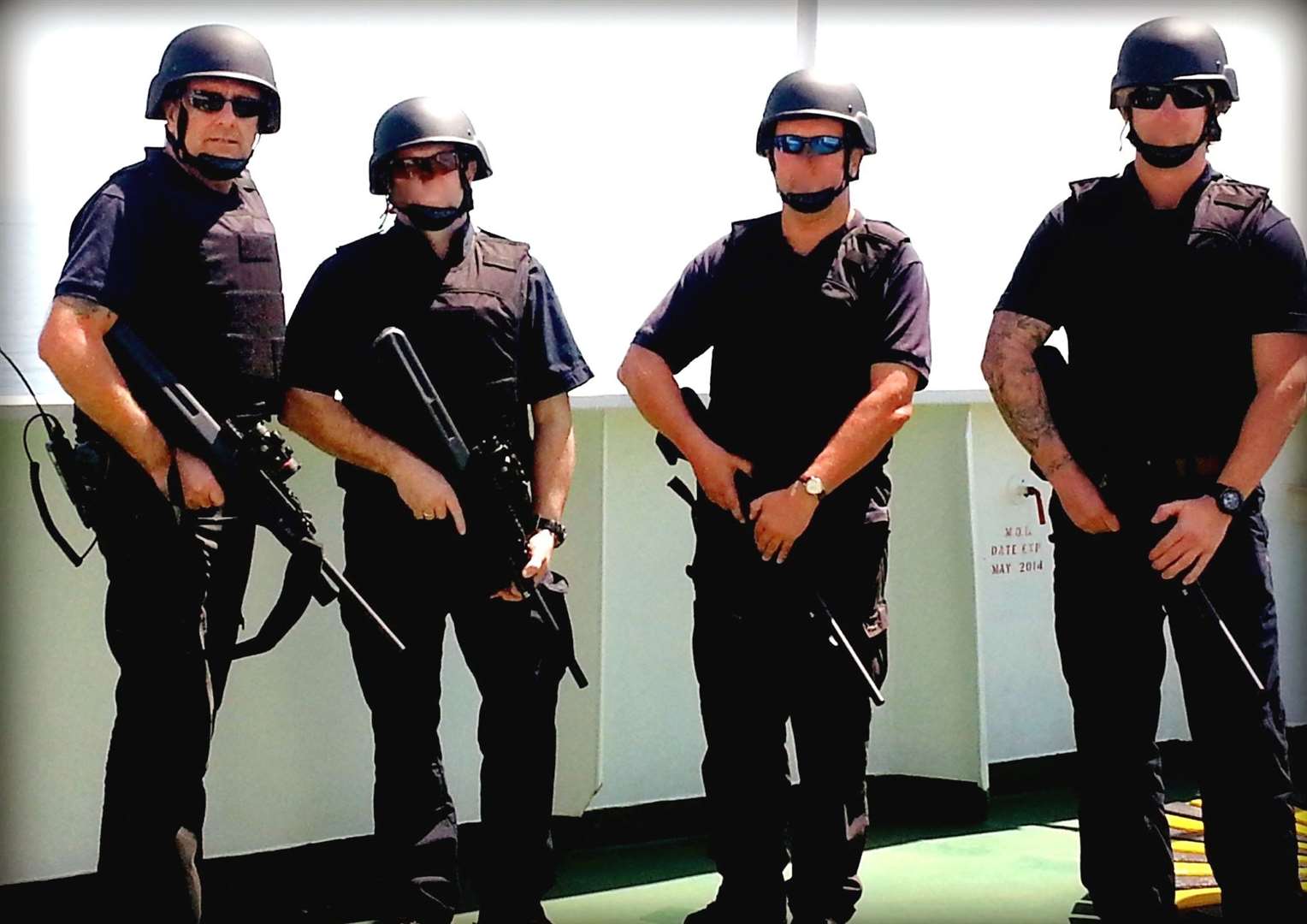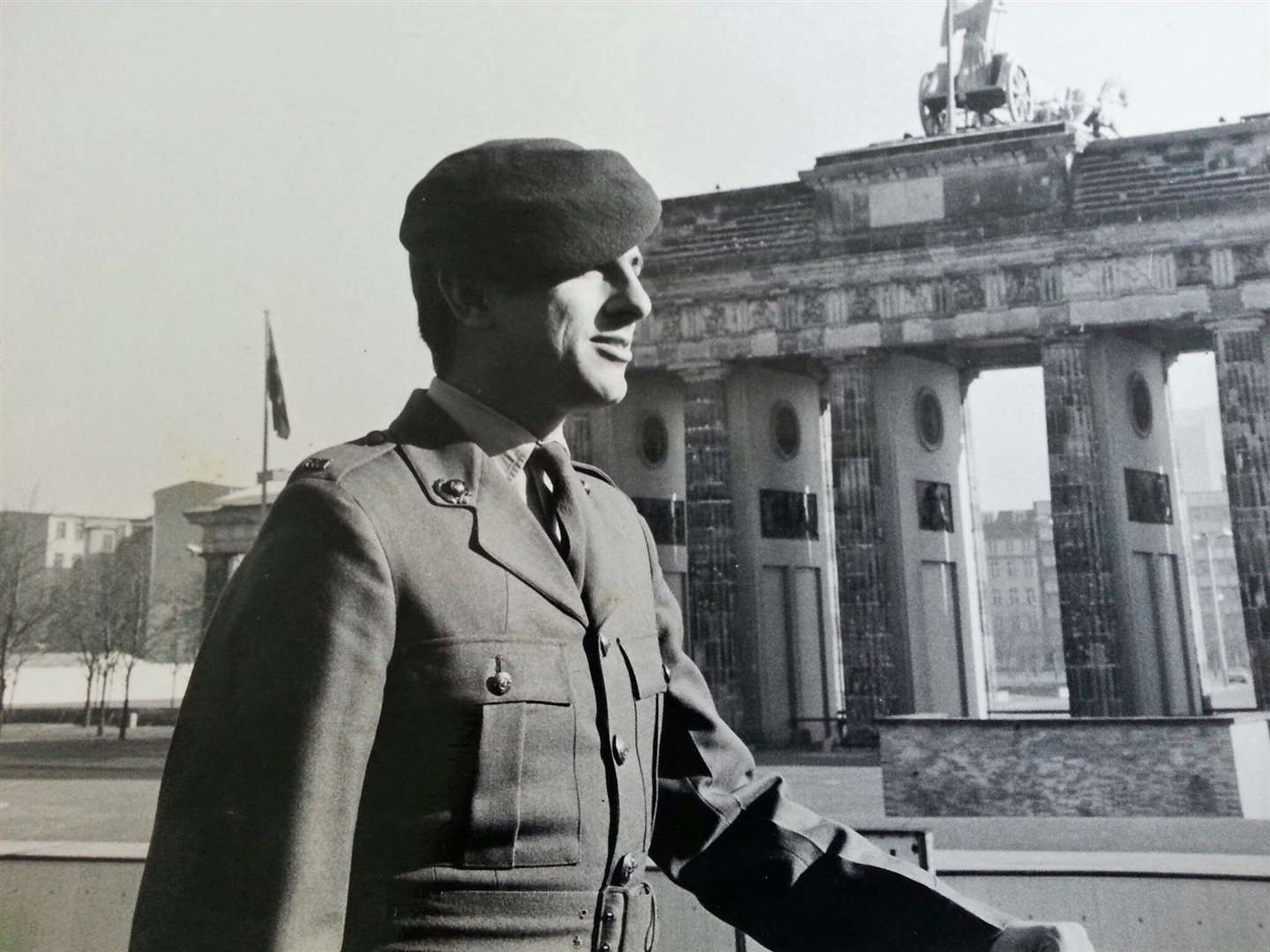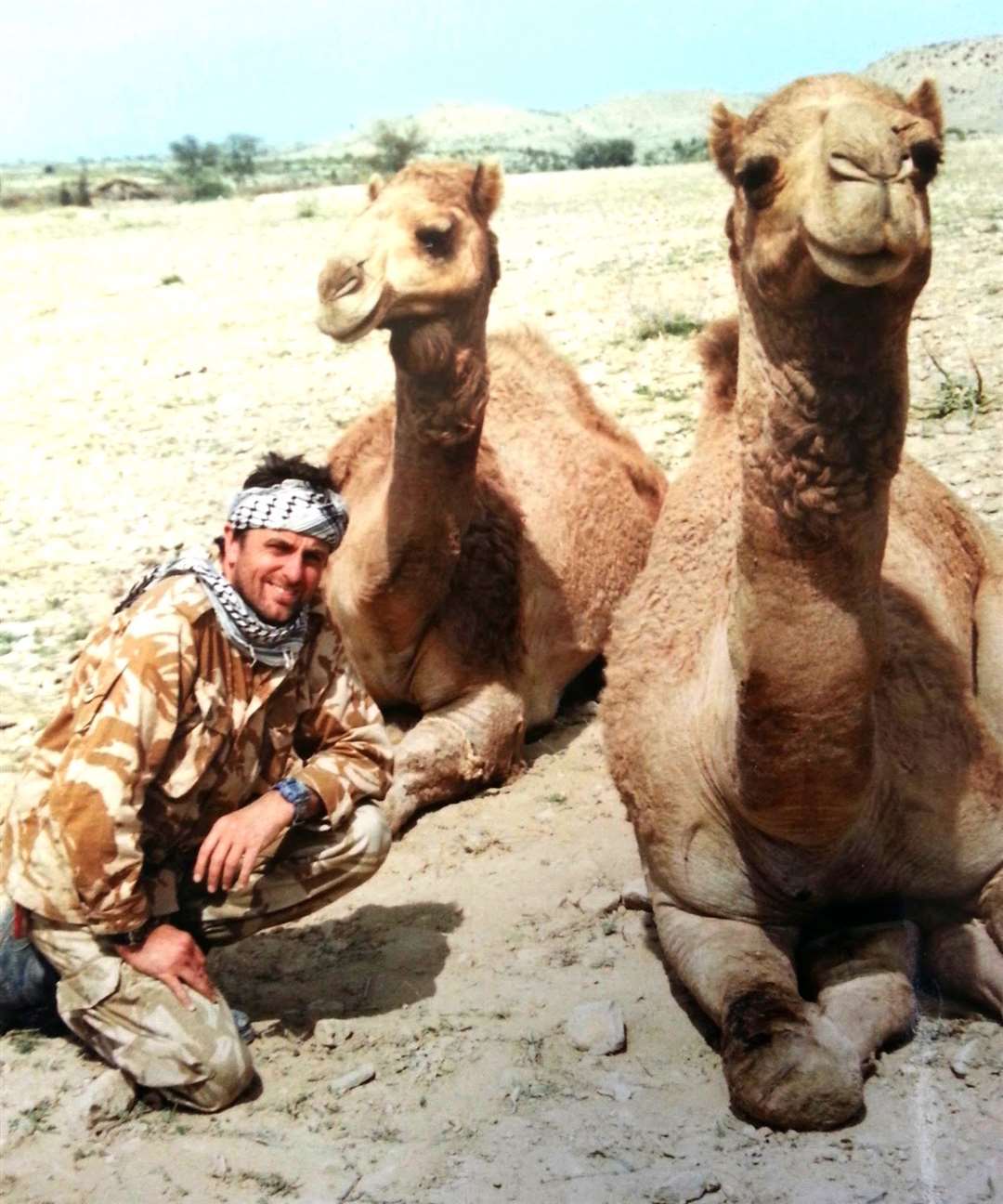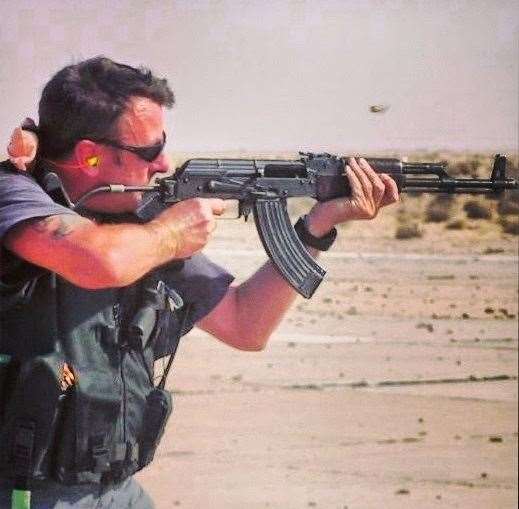 His friend had been killed instantly and Ronnie went on to recount how he ended up under a pile of mangled limbs and wounded men but had miraculously survived major injury.
"There is no word in the dictionary that can describe how horrific actual war is. It's beyond your worst nightmares from any horror film," he said.
"After San Carlos I was attached to commando ordnance bomb disposal looking for booby traps and suchlike on bodies, buildings, artillery and ammo dumps."
Ronnie is now set to retire from the work he does as an international security expert dealing with issues such as terrorism and hopes to set up a rum distillery in Caithness. Despite surviving decades around combat zones, pretty much unscathed, he recently injured his foot in an accident on his Harley-Davidson Night Rod motorbike and may need a big toe amputated.
In a blasé manner, perhaps resulting from his life experiences, Ronnie says he may pickle the amputated toe in a barrel of his own rum.
"There's a bar in Canada called the Sour Toe where you can get a shot of rum with an amputated toe in it. I'm thinking of doing the same and people can have a shot of this unique Scottish rum from a barrel with my toe in it."
---
Do you want to respond to this article? If so, click here to submit your thoughts and they may be published in print.
---
---
Get a digital copy of the Courier and Groat delivered straight to your inbox every week allowing you to swipe through an exact replica of the day's newspaper - it looks just like it does in print!
SUBSCRIBE NOW
---
---