Community early years practitioners leading the way on nature walks for infants and toddlers
---
Published: 20:00, 26 July 2021
---
Get the Courier and Groat sent to your inbox every week and swipe through an exact replica of the day's newspaper
---
---
More than 30 members of staff employed by Highland Council have completed training to deliver toddler walks – promoting socialisation, learning and positive physical and mental health.
These community early years practitioners, who work directly with children and families alongside health visitors, have been supported by Paths for All, Think Nature Health Walks, P4W Walks and NHS Highland.
The Buggy Walks and Happy Little Feet outings – which began in June and are free of charge – are taking place throughout the Highlands every week, with more on the way.
Staff have been trained to engage infants and make the walks interactive through pointing out and identifying different types of trees, leaves, flowers and insects.
Gallery1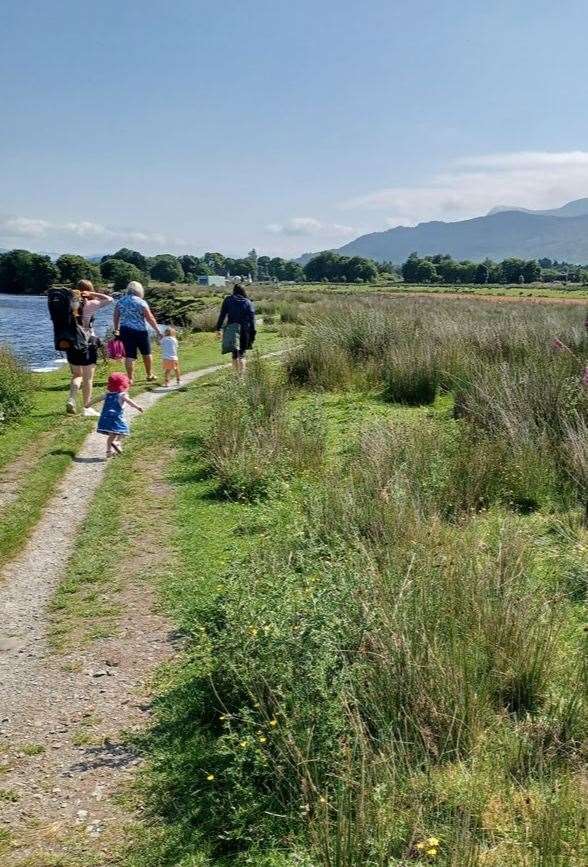 Eleven walks are scheduled to take place every week over the coming months.
These include Wick Buggy Walks for children aged up to one year from 10am to 11am on Wednesdays, starting and finishing at the town's Market Square and taking in the riverside. They are described as a fun way for mums, dads, grandparents and carers to meet new people and share experiences.
Councillor Linda Munro, chairperson of the health, social care and wellbeing committee, said: "This is an important project which is providing infants and toddlers, along with their families or carers, the opportunity to meet and socialise in some beautiful locations throughout the Highland region.
"I am acutely aware that some young families may be feeling a sense of isolation, loneliness or anxiety after such a long period of social restrictions during the pandemic. To try and alleviate these emotions, I would encourage families to engage with their local health visiting team to discuss the Buggy Walks and Happy Little Feet toddler walks which are scheduled to take place in their area.
"The walks are designed to be inclusive and cater for those at entry level who would benefit from short or more supported walks, building up to walks that are suitable for those whose fitness allows them to do a longer walk for up to one or two hours."
Individuals who wish to participate and join should engage with their local health visiting team or see the Paths for All website for details of walks.
---
Do you want to respond to this article? If so, click here to submit your thoughts and they may be published in print.
---
---
Get a digital copy of the Courier and Groat delivered straight to your inbox every week allowing you to swipe through an exact replica of the day's newspaper - it looks just like it does in print!
SUBSCRIBE NOW
---
---