Caithness man (83) asks why he is still waiting for Covid booster vaccination and flu jab
---
Published: 09:15, 15 October 2021
---
Easier access to your trusted, local news. Have a look at our brand new digital subscription packages!
---
---
Gallery1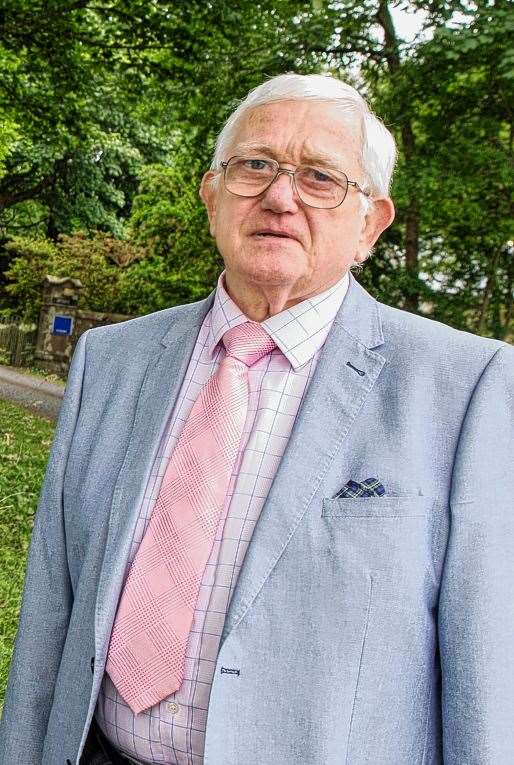 An 83-year-old Caithness man is seeking answers as to why he has not yet been notified about his Covid-19 booster vaccination and flu jab.
Derrick Milnes, of Reay, understands that others in his age group, and some in their seventies, have had their jabs while he is still waiting.
He is a patient of Riverbank Medical Practice in Thurso. Mr Milnes says he had his first Covid jab on January 19 and the second one on April 2.
The Scottish Government said last month that flu jabs and Covid booster vaccines could be given alongside each other following advice from the Joint Committee on Vaccination and Immunisation.
"I'm questioning it as a person who would normally have had a flu jab by now," Mr Milnes said.
"Other people in the same age group as me, in their eighties, and in fact some in their seventies, have had their flu jab – basically most of Thurso, except if you're Riverbank."
Mr Milnes wrote to local MSP Maree Todd seeking information and asking whether he would be expected to travel to Inverness.
Ms Todd's constituency office replied: "NHS Highland has advised that most patients will be vaccinated at their GP practice and will be invited locally by phone, text or letter. We understand that GP practices are in the process of arranging clinics which will take place over the autumn months.
"NHS Highland has offered assurances that if your GP practice is not taking part in administering flu vaccines this year, the health board will put alternative arrangements in place to ensure you receive a vaccine. You should not have to travel to Inverness in order to receive a dose.
"If you have issues accessing a flu vaccine, please let us know and Maree would be more than happy to raise this with NHS Highland."
Mr Milnes, who will be 84 next month, is a retired Dounreay communications officer. He is a former chairman of Thurso and Wick Trades Union Council with more than 40 years' involvement in the trade union movement.
He says he and his wife Dawn (62) would like to go on holiday but he wants to be fully vaccinated first.
"There's enough problems going on without having to worry about the flu jab and also the [Covid booster] vaccination," he said. "What we would love to do is have a holiday this year but I want to make certain I've had the vaccination before I go on holiday."
A spokesperson for NHS Highland said: "We are using different methods to deliver the expanded flu and Covid-19 vaccination programmes to cover the diverse geography across our board area. Where it is possible and practical, the vaccines are being co-administered. This is not always possible as the delivery of the vaccines varies in different areas.
"Many GP practices are offering flu vaccinations and/or Covid-19 boosters and will contact their patients in due course to invite them. Where GP practices have opted out of the flu vaccination or Covid-19 booster programme, NHS Highland is setting up replacement clinics which will be held in a number of locations across Highland, Argyll and Bute."
The Scottish Government announced on September 20 that adults aged 70 and over would begin to be contacted by letter or by their GP from the end of that month regarding their booster jab.
Health secretary Humza Yousaf said at the time: "The booster programme will run alongside our biggest ever flu vaccine programme as both of these programmes are important for individual and for public health. Wherever possible, those eligible will be offered Covid-19 booster and flu vaccines together."
---
Do you want to respond to this article? If so, click here to submit your thoughts and they may be published in print.
---
---
---