Anger at rubbish behaviour in the Caithness countryside
---
Published: 18:10, 28 February 2020
---
Contribute to support quality local journalism
---
---
LOCAL people have been angered by anti-social behaviour in the Caithness countryside with outbreaks of vandalism and fly-tipping.
Images of plastic rubbish bins burnt out at Noss Head and the Trinkie near Wick, along with images of fly-tipped items at Warth Hill near John O'Groats, Tannach and Wick's South Head, attracted many comments on Facebook condemning the "mindless acts".

Referring to a photograph of a burnt bin at Noss Head, Susan Darroch said: "Unfortunately, this also sends out a terrible message to visitors who take time to visit this beautiful part of Scotland."
Benedicta Makin, who owns the lighthouse keeper's cottage at Noss Head, said: "The headland is wild and lovely, and a haven for wildlife, and then you get people leaving this behind.
"Who do they think will clear it up? It'll be the people who live here and care about it the most."

A similarly burnt bin near the Trinkie had local people wondering if it was part of a destructive new craze and that perhaps fireworks or "bird bangers" had been dropped inside.
Youths were sighted in Wick setting off bird bangers around the town over successive weekends recently. These small squibs are designed for farmers to scare birds away from crops and create a very loud bang.

The youths were observed driving around late on two Saturday evenings and reported to the police after targeting the public phone box on Seaforth Avenue just after 11pm on February 1.
Other aspects of anti-social behaviour garnering social media attention include the long-running issue of fly-tipping in the countryside.

Some of those commenting questioned whether new regulations at the council-run household waste recycling centres in Caithness had led to more fly-tipping.
On February 3, Highland Council introduced vehicle restrictions in several areas including Caithness. These changes are being introduced in two phases, with phase one – now in operation – focusing on vehicle restrictions and phase two placing restrictions on the amount of construction and demolition waste permitted into the sites which will be implemented later in the year.
A council spokesperson said that no major increase in fly-tipping has been reported since the amendments were made.
She added: "Fly-tipping is currently monitored across the region and will continue to be assessed and any remedial action will be taken by the council's compliance team."
Wick and East Caithness councillor Raymond Bremner said: "Fly-tipping is not a new problem.
Gallery1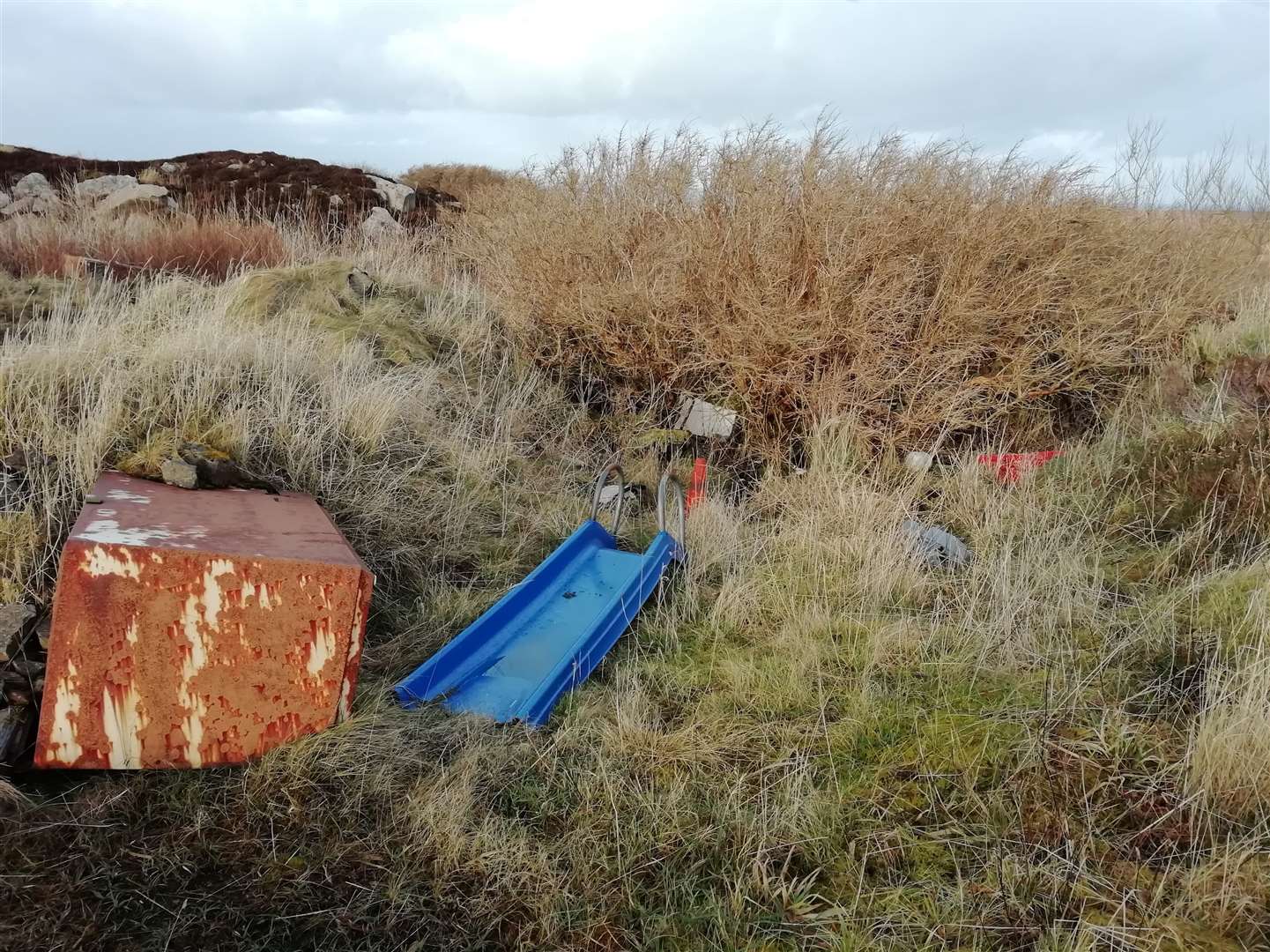 "I know a number of folk have said that some of the updated regulations at recycling centres are likely to result in an increase in fly-tipping but I'm not convinced that this is necessarily the case."
The new regulations state that certain trailers and vehicles are not permitted entry to the recycling centres. However, a simple form can be filled in that allows access for some of these restricted vehicles as long as they declare the waste as residential and not trade.
Councillor Bremner said: "A lot of the community dispose of unwanted rubbish and items responsibly – but, annoyingly, there are those who have scant regard for their actions and their effect on the local community.
"It adds expense to the public purse and added work pressure on the council's resource.
"If anyone comes across fly-tipping, I'd urge them to contact the council immediately. Also, if they have any information, report that also to the council and the police."
Fly-tipping and other issues can be reported to the council online at www.highland.gov.uk/report
For more information on recycling visit www/highland.gov.uk/recycle, email recycle@highland.gov.uk or call 01349 886603.
On the issue of vandalism, the council spokesperson said: "Anyone who witnesses, or has any information about vandalism should phone the Police on 101 or Crimestoppers if they wish to remain anonymous on 0800 555 111."
---
This website is powered by the generosity of readers like you.
Please donate what you can afford to help us keep our communities informed.
BECOME A SUPPORTER
In these testing times, your support is more important than ever. Thank you.
---
---