£200m pothole fund would only be enough for Highland Council area, say Caithness road campaigners
---
Published: 19:53, 21 April 2021
---
Get the Courier and Groat sent to your inbox every week and swipe through an exact replica of the day's newspaper
---
---
Caithness campaigners have welcomed a pledge by the Conservatives to create a £200 million pothole repair fund for Scotland – but warned that it would cost that amount to fix damaged roads in the Highland Council area alone.
The Scottish Conservatives say that if elected at Holyrood they would invest in a Road Maintenance Fund through which councils could bid for money.
Edward Mountain, the party's candidate for Inverness and Nairn, said this would offer "massive support" to Highland Council's attempts to maintain around 4000 miles of local roads. "This fund is desperately needed," he insisted.
Iain Gregory, of the campaign group Caithness Roads Recovery, said: "Clearly a commitment to establish a Road Maintenance Fund is an excellent idea, and we welcome this proposal, which shows that the scale of the problem has been recognised.
"That said, we understand that the sums needed to put things right in the Highland Council area alone could actually amount to about £200 million."
Gallery1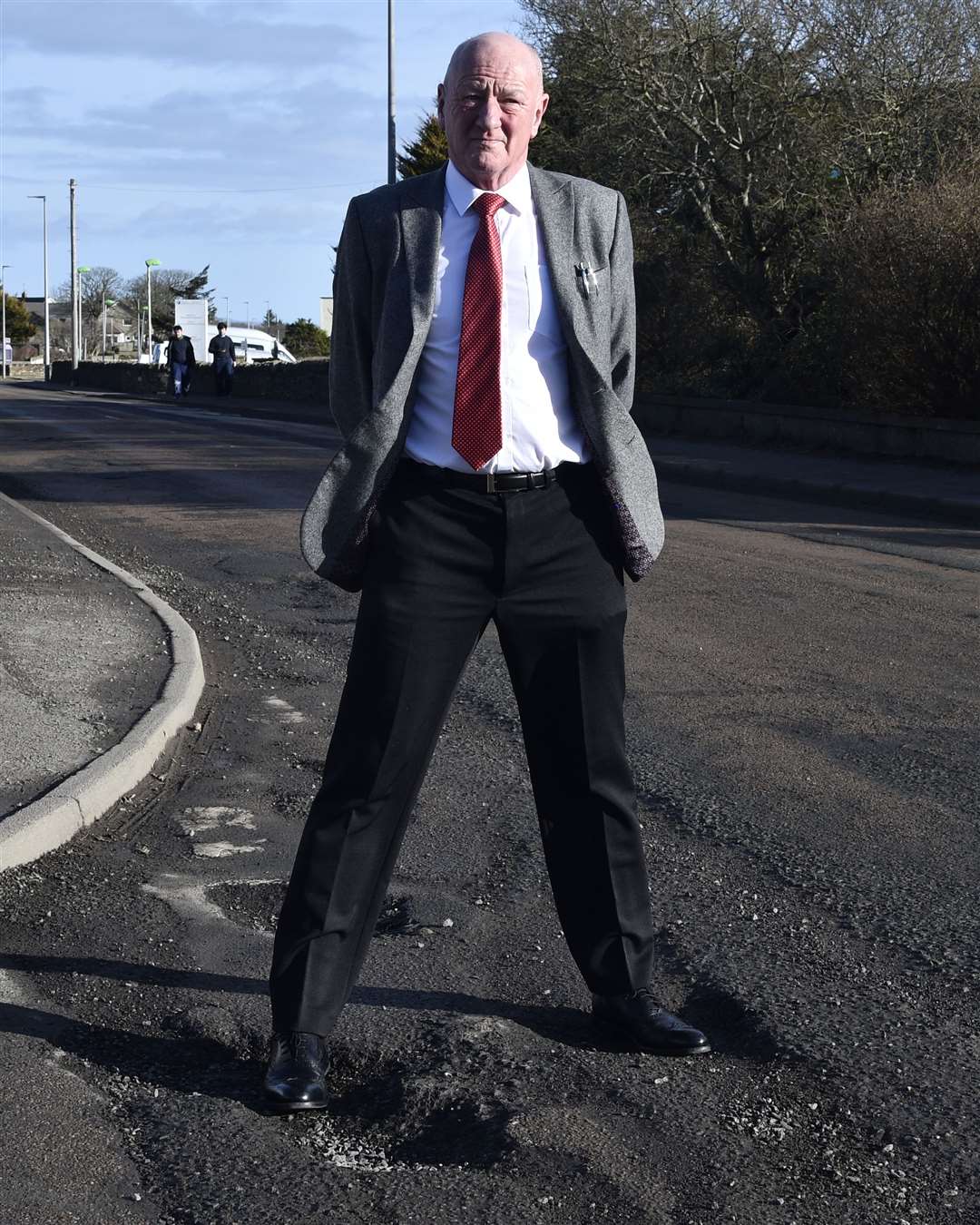 Mr Gregory and fellow campaigner Helen Campbell are demanding action to upgrade roads in the far north.
"We fully understand that issues exist throughout Scotland but our focus must be on Caithness, where emergency funding is required urgently," Mr Gregory said. "Once that money has been made available then we are sure that an additional resource such as a Road Maintenance Fund would be very welcome indeed."
Mrs Campbell said: "The funding would be very much welcomed. But if spread across all of Scotland then it would continue to stretch resources, and repairs may well remain with hot-box or cold tar repairs and patching that we know isn't a long-term fix – particularly on roads that are continually crumbling, are way past their use-by dates and have a significant amount of traffic.
"We need robust repairs to be done as the next step, which will also be a huge 'spend to save' project for Scotland, as well as making our roads much, much safer – which is the key issue here."
The Conservatives have also pledged to upgrade the A82 between Glasgow and Inverness, the A96 between Aberdeen and Inverness and the A9 between Perth and Inverness.
"Repairing our local roads and upgrading our trunk roads is a key issue in this election," Mr Mountain said. "Highland Council has been short-changed by the SNP Scottish Government for years, meaning our roads have more potholes than ever before.
"Over the last five years I have pressed the SNP on this issue but they have always rejected my calls for extra support to be made available.
"Whether it's providing additional funding to repair sections of the North Coast 500 or finding a permanent solution to the disruption along Stromeferry, the SNP is not interested.
"Only the Scottish Conservatives are serious about road maintenance. That's why I am pleased we are looking to establish a £200 million fund to help local authorities fix our roads.
"We need to upgrade our trunk roads to create closer transport links between the Highlands and the rest of the UK too."
---
Do you want to respond to this article? If so, click here to submit your thoughts and they may be published in print.
---
---
Get a digital copy of the Courier and Groat delivered straight to your inbox every week allowing you to swipe through an exact replica of the day's newspaper - it looks just like it does in print!
SUBSCRIBE NOW
---
---