1883 document sets the record straight on Wick land
---
Published: 09:35, 13 January 2020
| Updated: 11:09, 17 January 2020
---
---
A VICTORIAN document reveals that an area of major redevelopment in Wick is on land owned by the people of the town.
Highland councillor Raymond Bremner shared a copy of the 1883 title deed known as a feu disposition and says he is very pleased that it has come to light.
"I am absolutely delighted that, after decades, we have finally confirmed the long-held community consideration that the former bleaching green in the town is Common Good land," he said.

He added, however, that he could not hide his disappointment that a question he had asked a month ago was now raising "as many questions as it answers".
The riverside car park – which is currently being revamped – was found by Highland Council to be on Common Good land after the discovery of the historic title deed.
The document, signed by the Duke of Sutherland at Dunrobin Castle, states that the land shall be retained "for the use and benefit of the community of the Royal Burgh of Wick as bleaching green, place of recreation, and stance for a market".
The revelation that the land was left to the people of Wick may have wider implications for the town and the current development.
Gallery1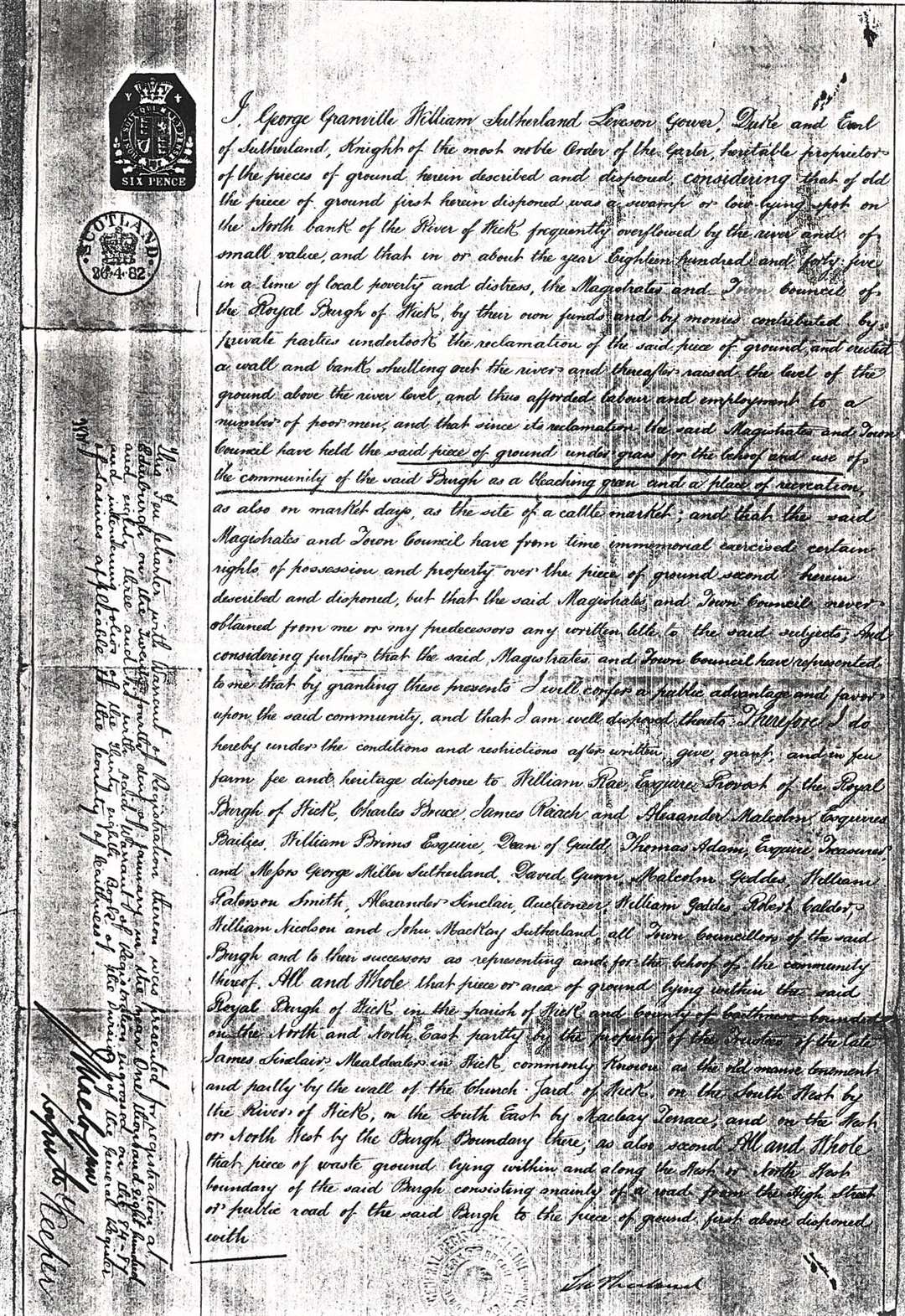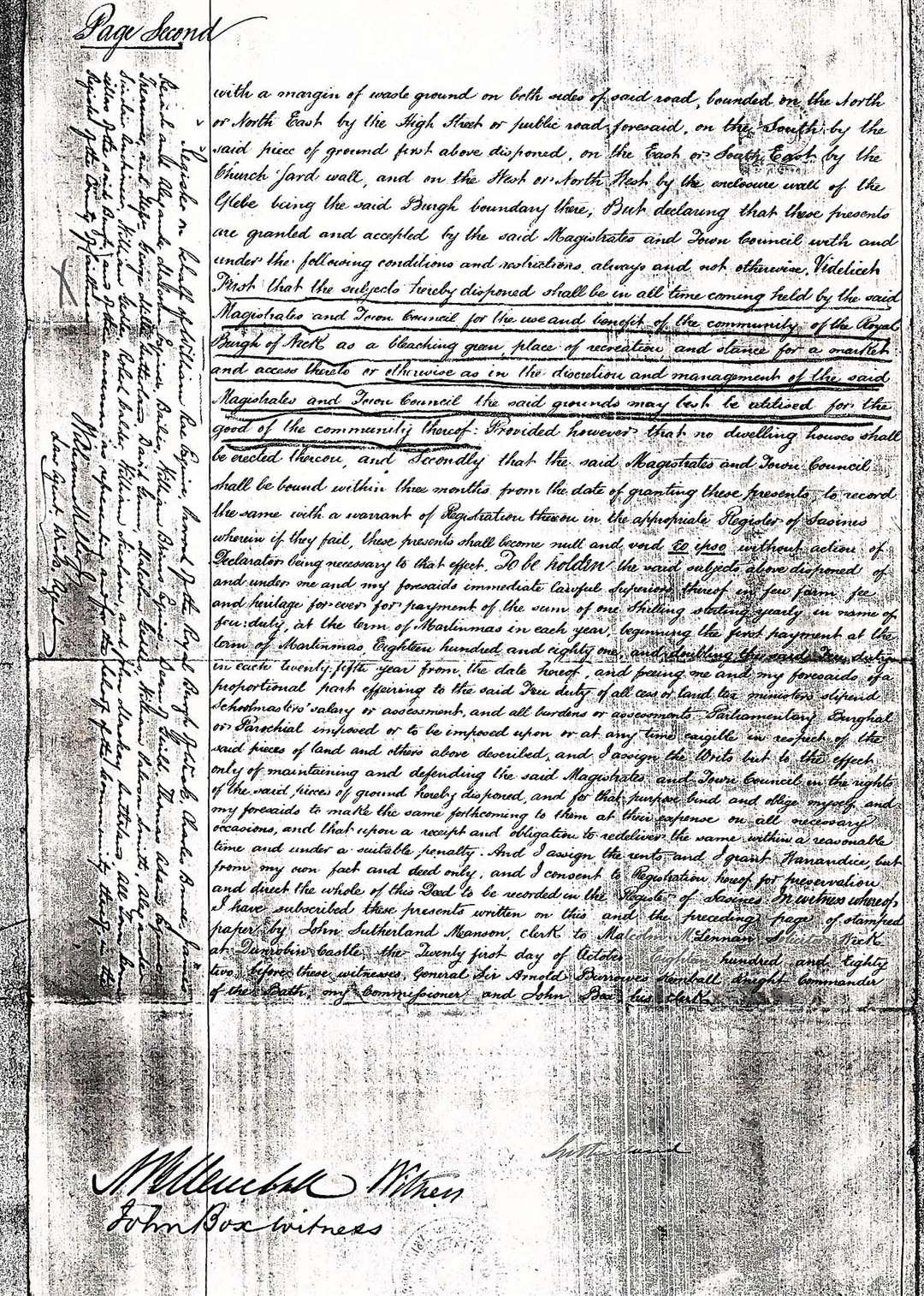 Councillor Bremner, who represents the Wick and East Caithness ward, said: "Seeing continual references on social media, I asked for clarification on the ownership of the car park and now the council is admitting the local community are right.
"Over past months, we have requested monies raised through the sale of local council buildings to be retained locally.
"We were told that couldn't happen because we didn't have a Common Good fund and that was because we didn't have Common Good land."
He says that now Common Good land is known to exist it begs the question whether money from the sale of various buildings "could have been retained for the good of the local community rather than go to a central fund".
"We have a number of assets that we know are still in that process," Councillor Bremner said.
Gallery1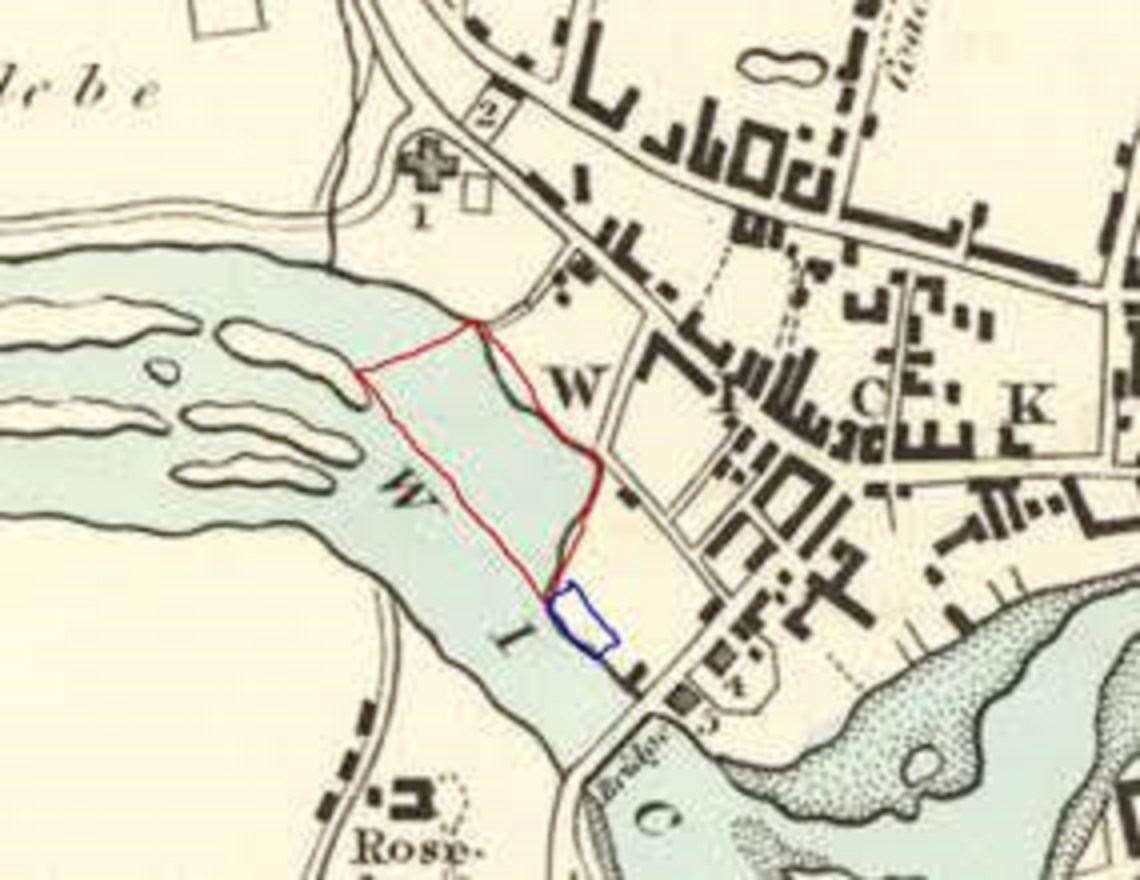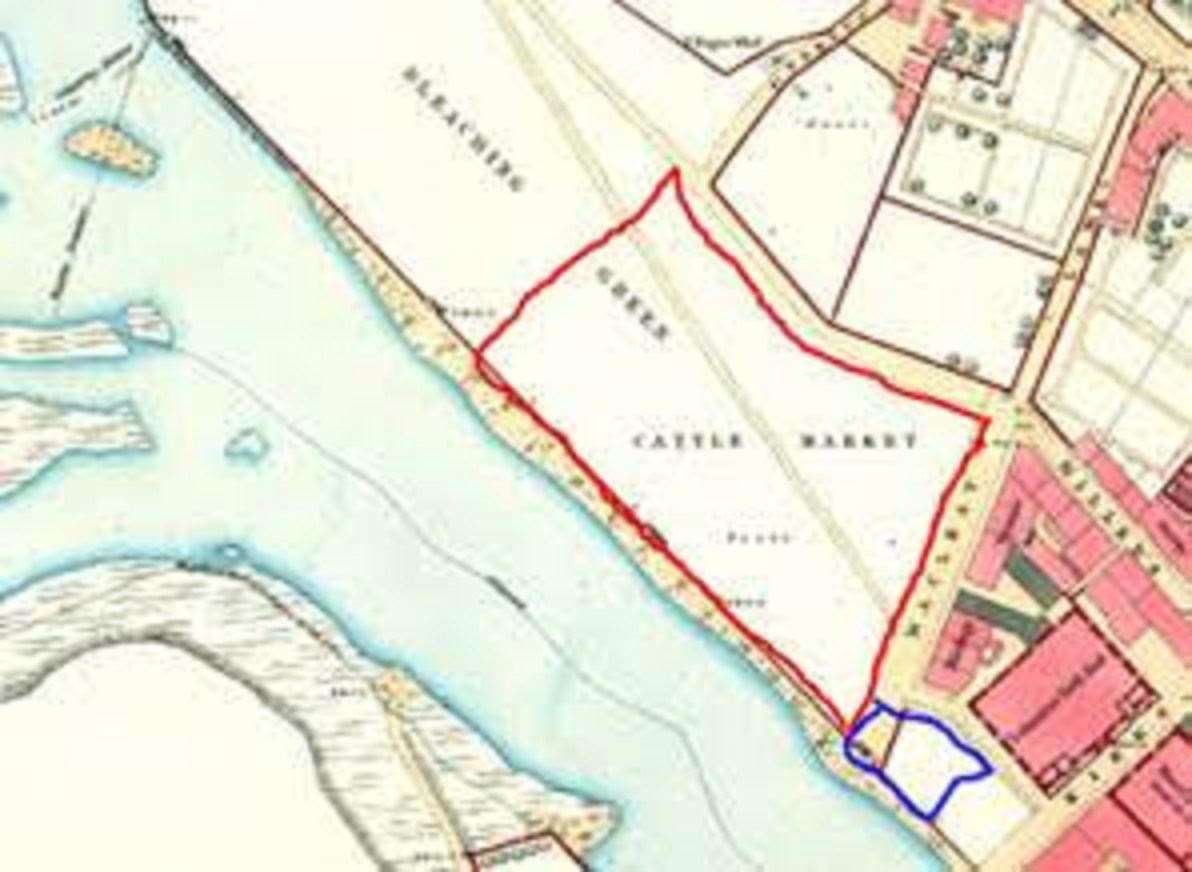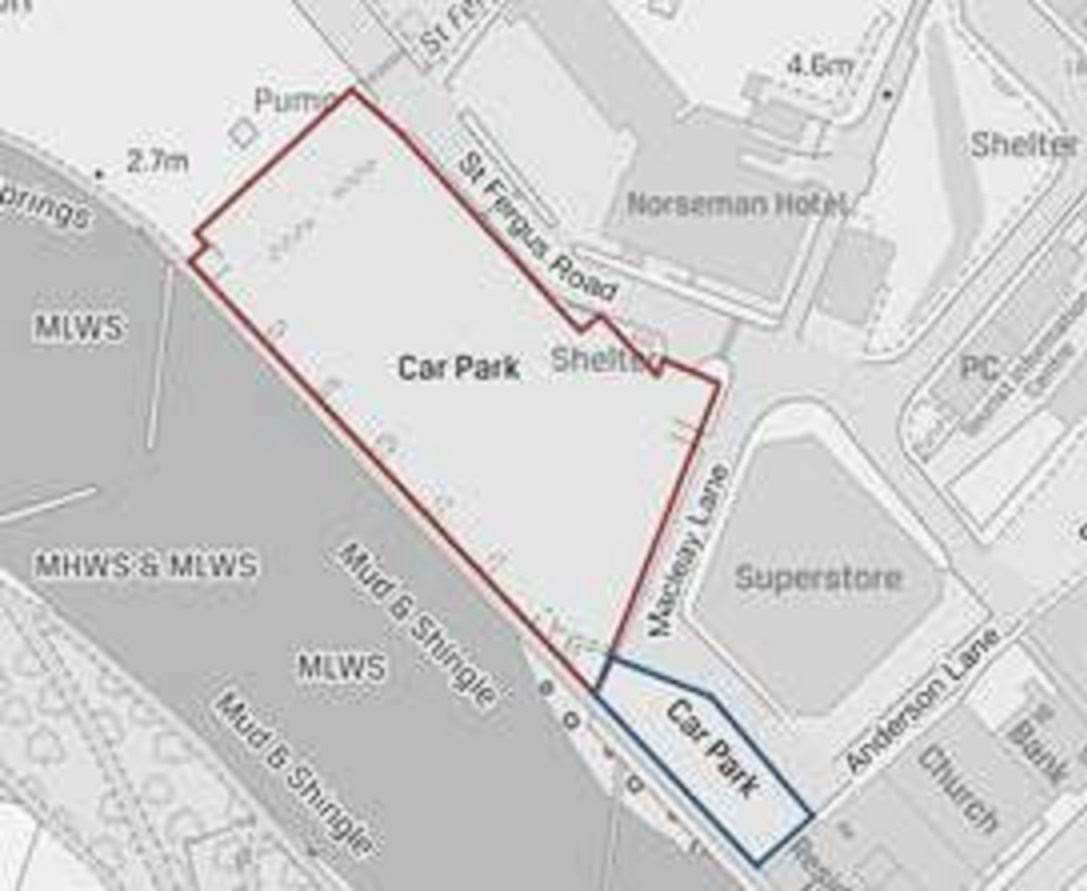 "It doesn't alter our focus ensuring that the current redevelopment of the area continues to a finish while questions we have now raised relating to other areas of the town are clarified in respect of status."
The councillor went on to say that the strong denial from the council with regard to Wick having Common Good land makes him wonder how many other areas of the town need to be re-evaluated.
Under the terms of the Community Empowerment Act, Highland Council will now need to establish a Common Good fund for Wick.
It is not known yet how the revelation could have an impact on the possible implementation of parking charges at the riverside site.
There will be a public meeting to answer questions on this and other matters on Wednesday, February 19, at Wick Town Hall at a time to be confirmed.
---
---