Thurso see off Halkirk United
---
Published: 12:33, 15 March 2019
| Updated: 12:35, 15 March 2019
---
---
Gallery1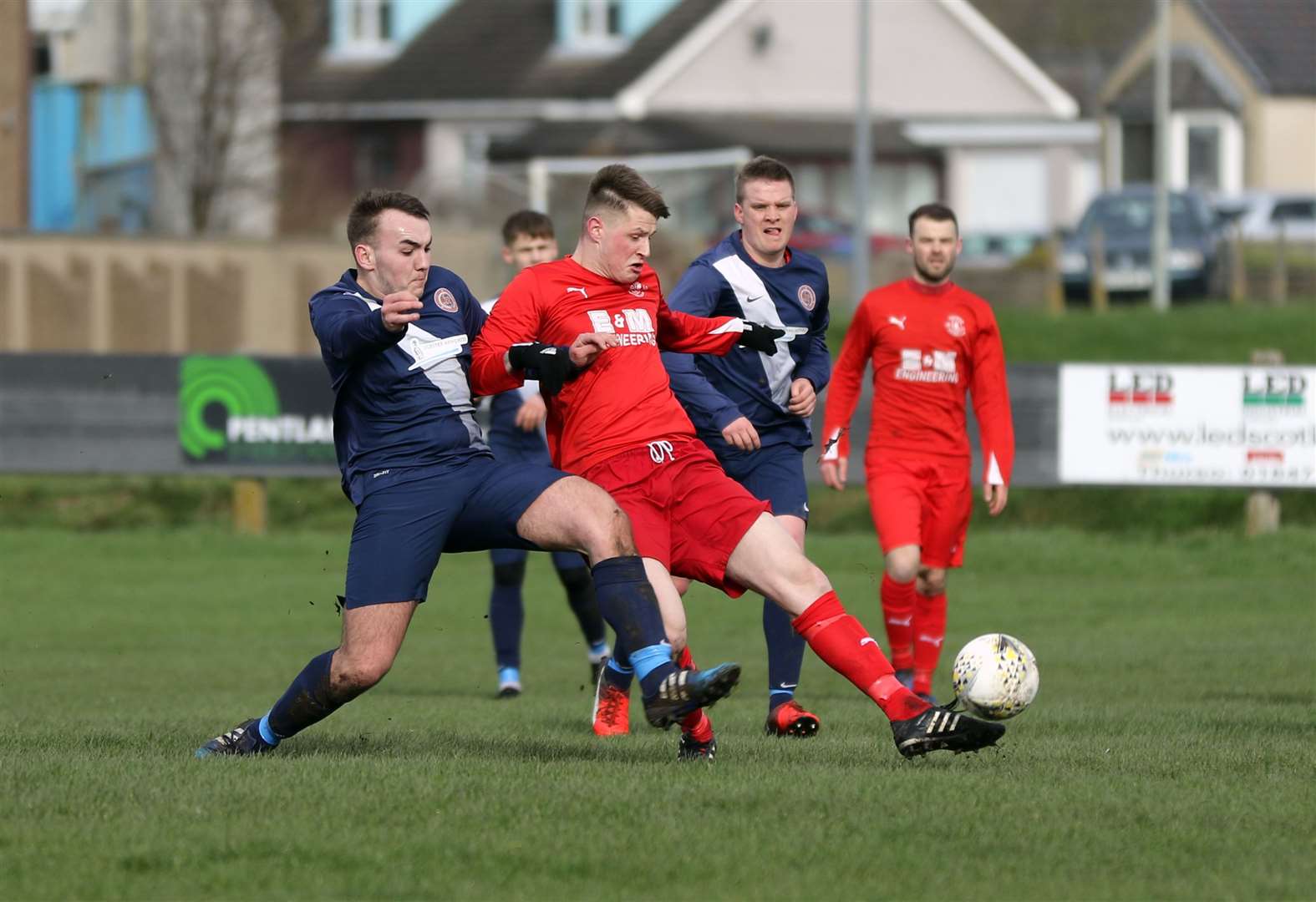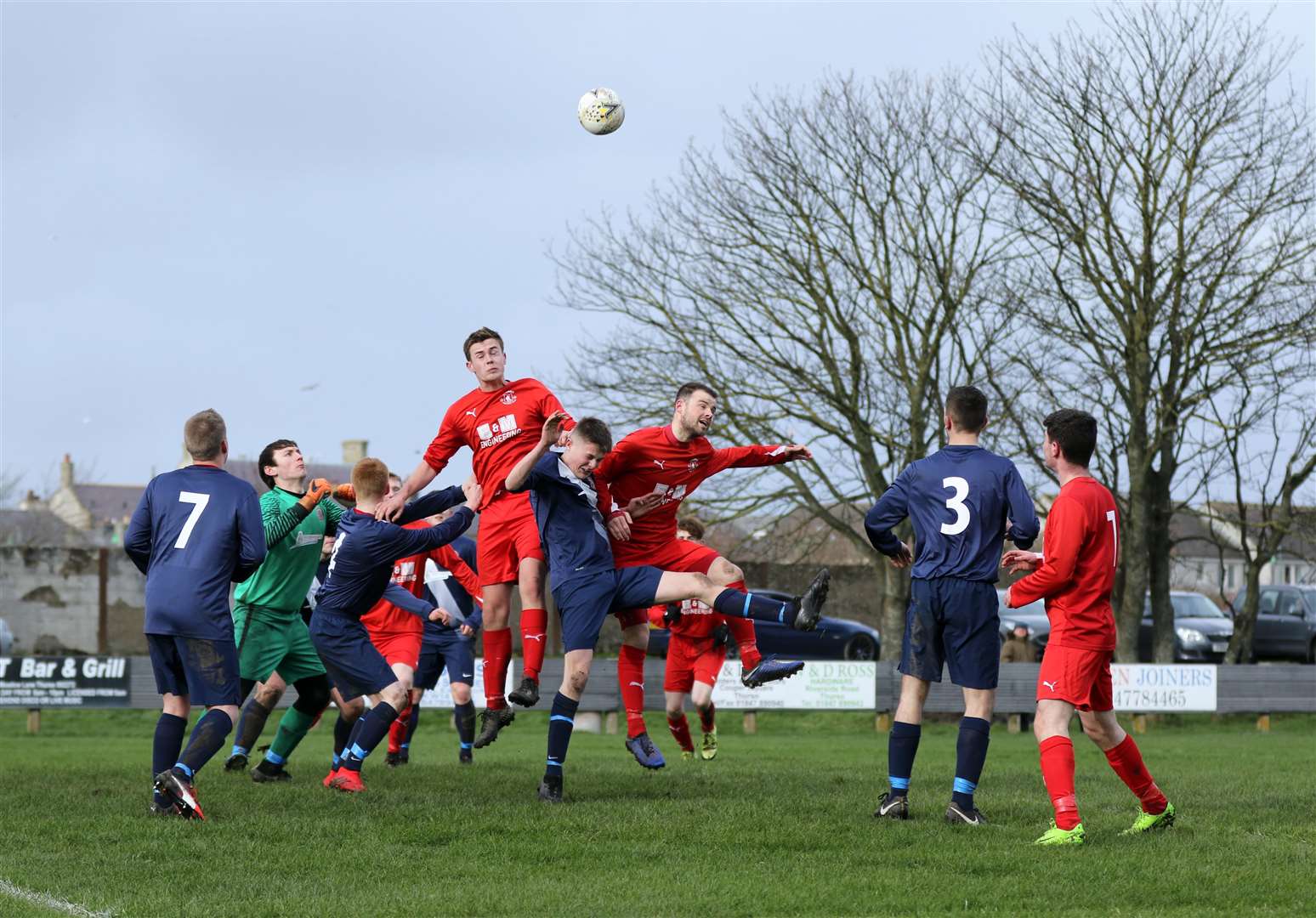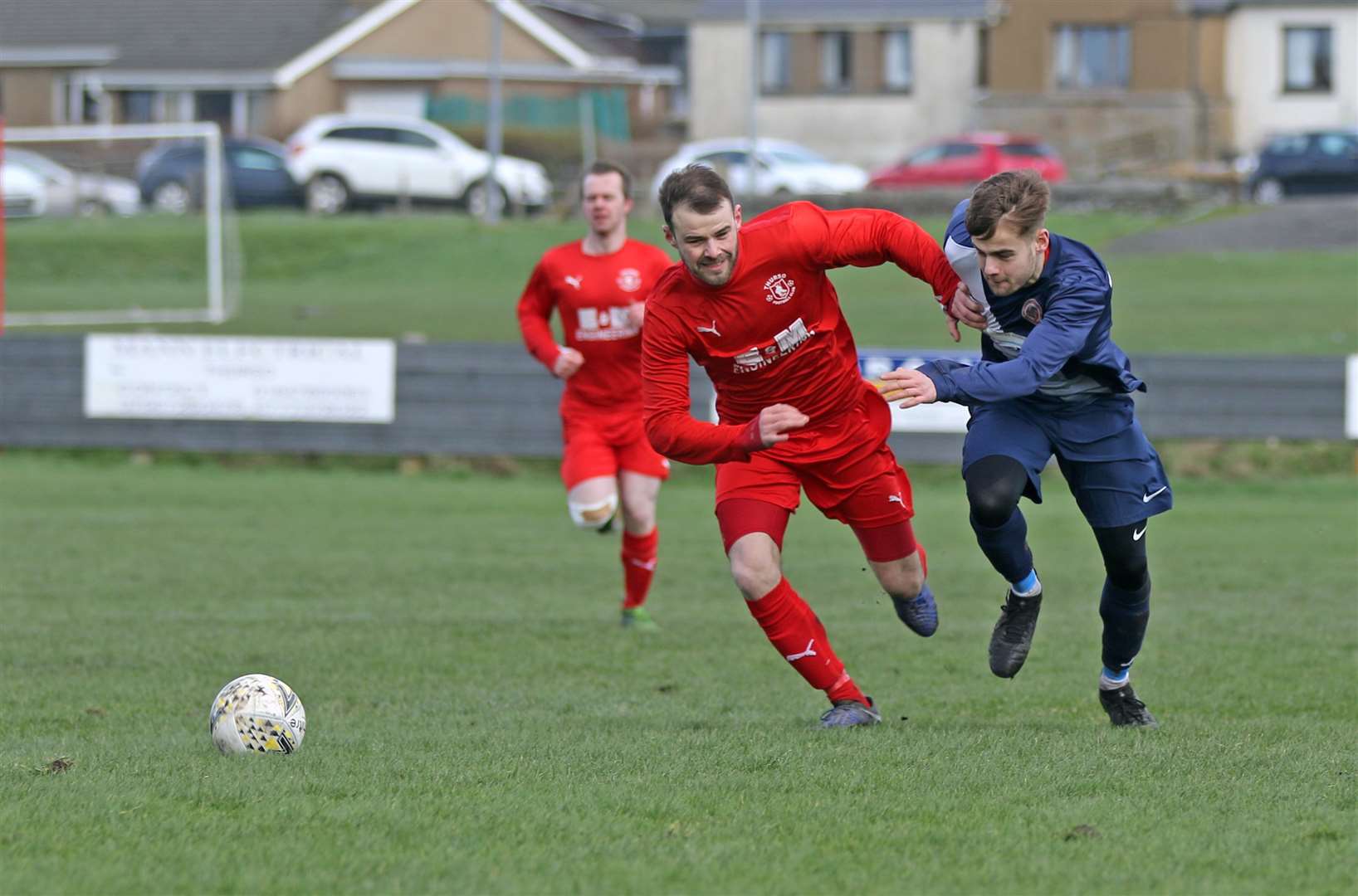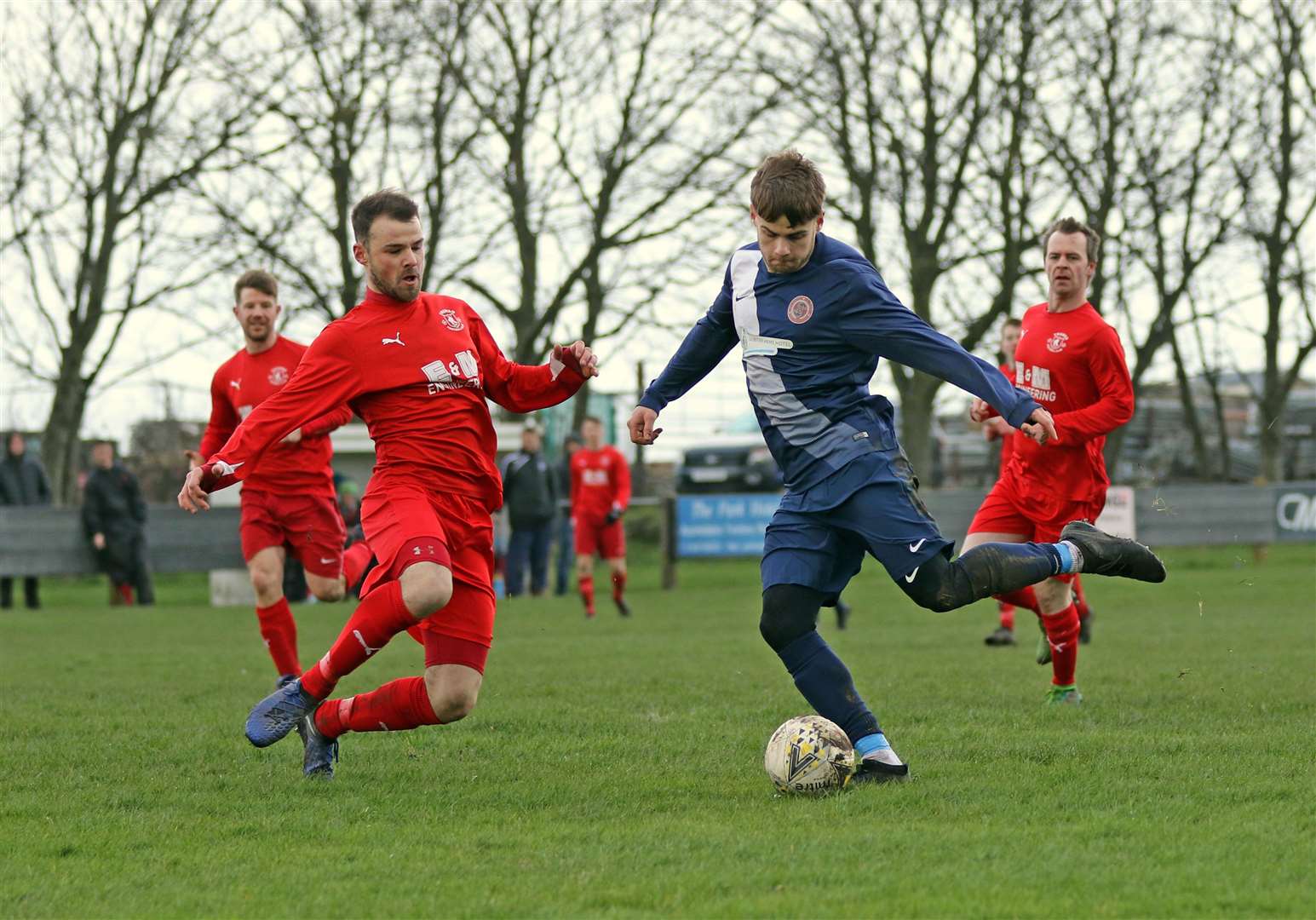 THURSO ran out 2-0 winners against Halkirk last Saturday after shading the first half and vastly improving in the second.
Goals from Michael Petrie 10 minutes before half-time and Conor Cormack mid-way through the second half won the game but it was by no means one-way traffic.
As the first half progressed, the home team's attacks were frequently foiled by Halkirk who had two really good chances of their own to take the lead.
A high ball in the fourth minute was headed back by a defender who saw the ball rise high.
Unfortunately for Thurso, both goalkeeper and defender got in each others' way allowing the ball to run to Swanson but his shot was weak and Asa Sinclair saved with ease.
Elsewhere, Martens was active for Halkirk, while J Macintosh in the visitor's defence managed a last ditch tackle early on to prevent the opening goal.
As the game progressed, the home forwards all had scoring chances but they were either weak or had the ball snatched from their toes.
With half-time approaching, Petrie picked up a loose ball from a scramble to prod home in the 37th minute.
With the wind knocked out of Halkirk's sails by the goal, the home team went on to dominate in the second half.
A cross to Koziol saw his effort fail when he should have scored, and in the 65th minute Cormack made the pints safe with a rocket from just outside the penalty area.
The victory leaves Thurso third from bottom and six points in front of Halkirk, who in turn are eight points above bottom side Bunillidh.
---
---