Local riders qualify for Scottish Spring Festival arena event finals
---
Published: 08:00, 23 December 2020
---
Get the Courier and Groat sent to your inbox every week and swipe through an exact replica of the day's newspaper
---
---
An arena event competition held by the Caithness Pony Club at the weekend proved popular with a good number of riders taking part.
Five members of the club qualified on Sunday for the Scottish Spring Festival finals scheduled to take place in April.
Emily Campbell, winner of the 70cm class with Arty, qualified along with Leoni Kennedy, on Linnesdale Sovereign who came in third. In the 80cm the qualifying tickets went to Megan Gillon, who came second on Beinn Theine, and Alysha Holmes, third on Abermanai Annie.
Alysha was on a winning streak as she also qualified in the 90cm class, along with Frances Sutherland, who was second with her new horse Cosmos. Frances went on to qualify again in the 100cm class after coming third.
The competition took place in the outdoor arena at Halkirk.
Gallery1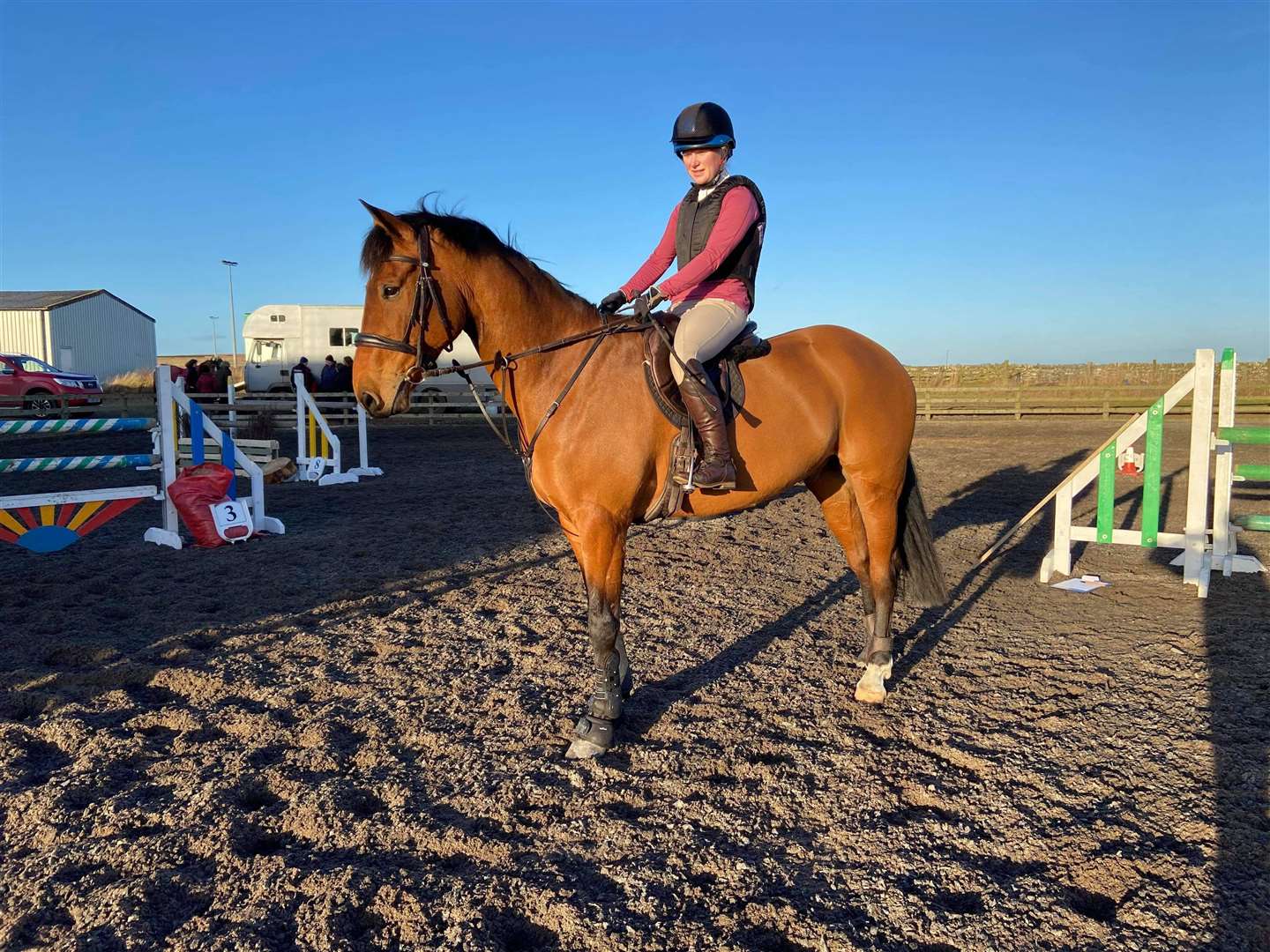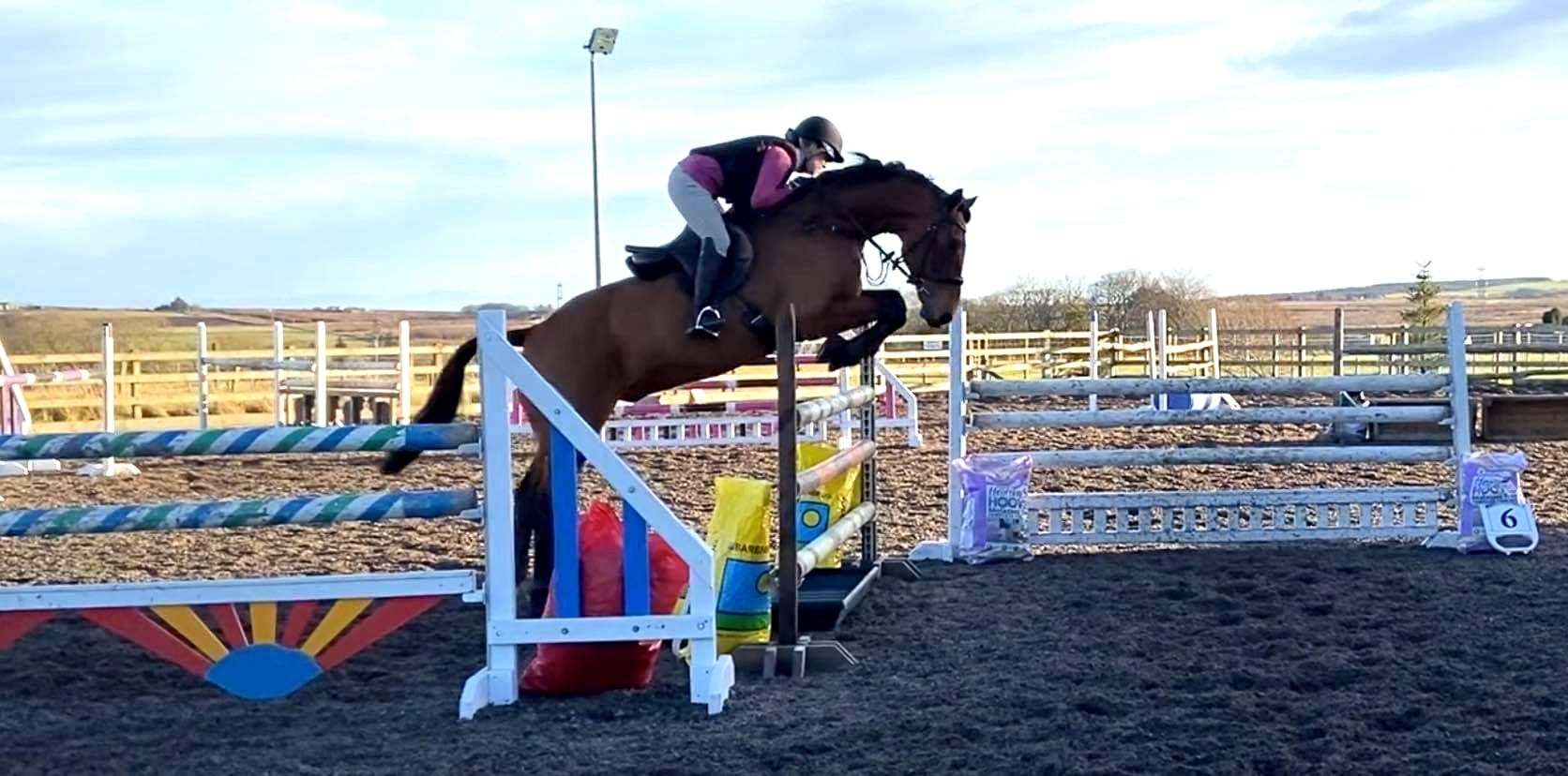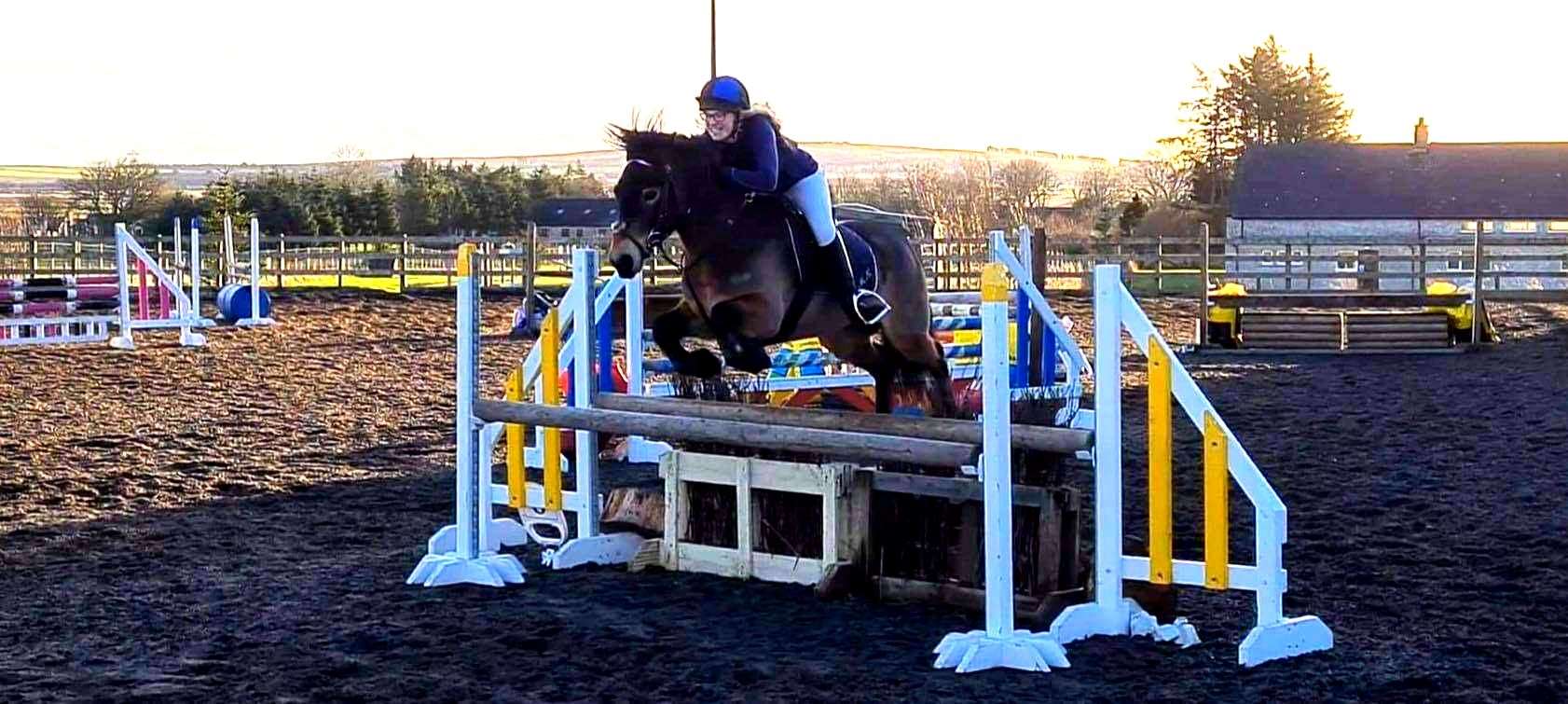 Results
70cm (members): 1 Emily Campbell, Arty, 1:22:63; 2 Megan Gillon, Rocky, 1:28:53; 3 Leoni Kennedy, Linnesdale Sovereign,1:28:97; 4 Alysha Holmes, Rory,1:41:28; 5 Rowan Lee, Durran Pedro, 1:49:65; 6 Erin Hewitson, Tinkerbell. 70cm (non-members): 1 Danielle Sinclair, Skye, 1:23:872 Jess Calder, Boris, 1:39:52; 3 J Calder, Bluebell, 1:46:28. 80cm (members): 1 Liam Mackenzie, Llanidan Bonheddwr, 1:12:31; 2 Megan Gillon, Beinn Theine, 1:15:29; 3 A Holmes Abermanai Annie, 1:22:06; 4 E Campbell, Scotty, 1:23:91; 5 Lauren Oag, Mac, 1:30:46; 6 L Kennedy, 1:32:32. 80cm (non-members): 1 D Sinclair, Skye, 1:29:44; 2 J Calder, Bluebell, 1:40:78.
90cm (members): 1 A Holmes, Annie, 1:23:44; 2, Frances Sutherland, Cosmos, 1:48:37; 3, Liam Mackenzie Llanidan, Bonheddwr; 4, Morven Mackenzie Atlantic, Tiffany; 5 M Gillon; 6 E Campbell Scotty. 100cm: 1 Charlotte Gillon, Letterkenny Kaiser, 1:32:31; 2 Jean Gunn, Diamond Gypsy Jo, 1:42:75; 3 F Sutherland. 110cm: Emma Coghill, Rainbows Little Rock.
---
---
Get a digital copy of the Courier and Groat delivered straight to your inbox every week allowing you to swipe through an exact replica of the day's newspaper - it looks just like it does in print!
SUBSCRIBE NOW
---
---