Injured Macadie sets his sights on returning for Wick Academy by end of season
---
Published: 19:30, 25 October 2021
---
Easier access to your trusted, local news. Have a look at our brand new digital subscription packages!
---
---
Wick Academy's Richard Macadie has set himself a target of playing again before the end of the season – depending on whether he will require an operation on his damaged right knee.
The attacking midfielder suffered an anterior cruciate ligament injury during a summer friendly in Orkney and has been reduced to the role of frustrated spectator as the Highland League fixture list returns to normal after two Covid-disrupted campaigns.
In 17 seasons at Academy, Macadie had been almost entirely injury-free – racking up 558 appearances and becoming the club's record scorer with 201 goals. Ironically, the 34-year-old had worked harder than ever to get himself into top shape for 2021/22 as he was determined to keep his place in the team.
"We'd had a whole year off, pretty much, and pre-season was coming and there was a bit of competition for my position in the middle of the park," Macadie said.
"I'm getting older now and had to do something different. I did an eight-week strength and conditioning programme, so I was flying – by the time pre-season came I felt I had a head start over the rest of the boys and I felt so good.
"I'd specifically done that training to prevent injuries. That's what I did differently to try to keep my place, and it all came to nothing."
The injury occurred in the first half of a 4-0 win against an Orkney AFA select at Kirkwall's Pickaquoy Centre in July.
"It's kind of got the label of the worst injury in football," Macadie said.
"It wasn't even a rapid change of direction, it was just a move from here to there to go and put pressure on the ball and my knee just totally went away from me."
He had six weeks off from his job as an airport firefighter before returning on restricted duties. He is still unable to straighten his leg fully.
"I was gutted – being off work, and not being able to do anything," Macadie said. "You're sitting in the house and doing nothing – it was hard going."
Gallery1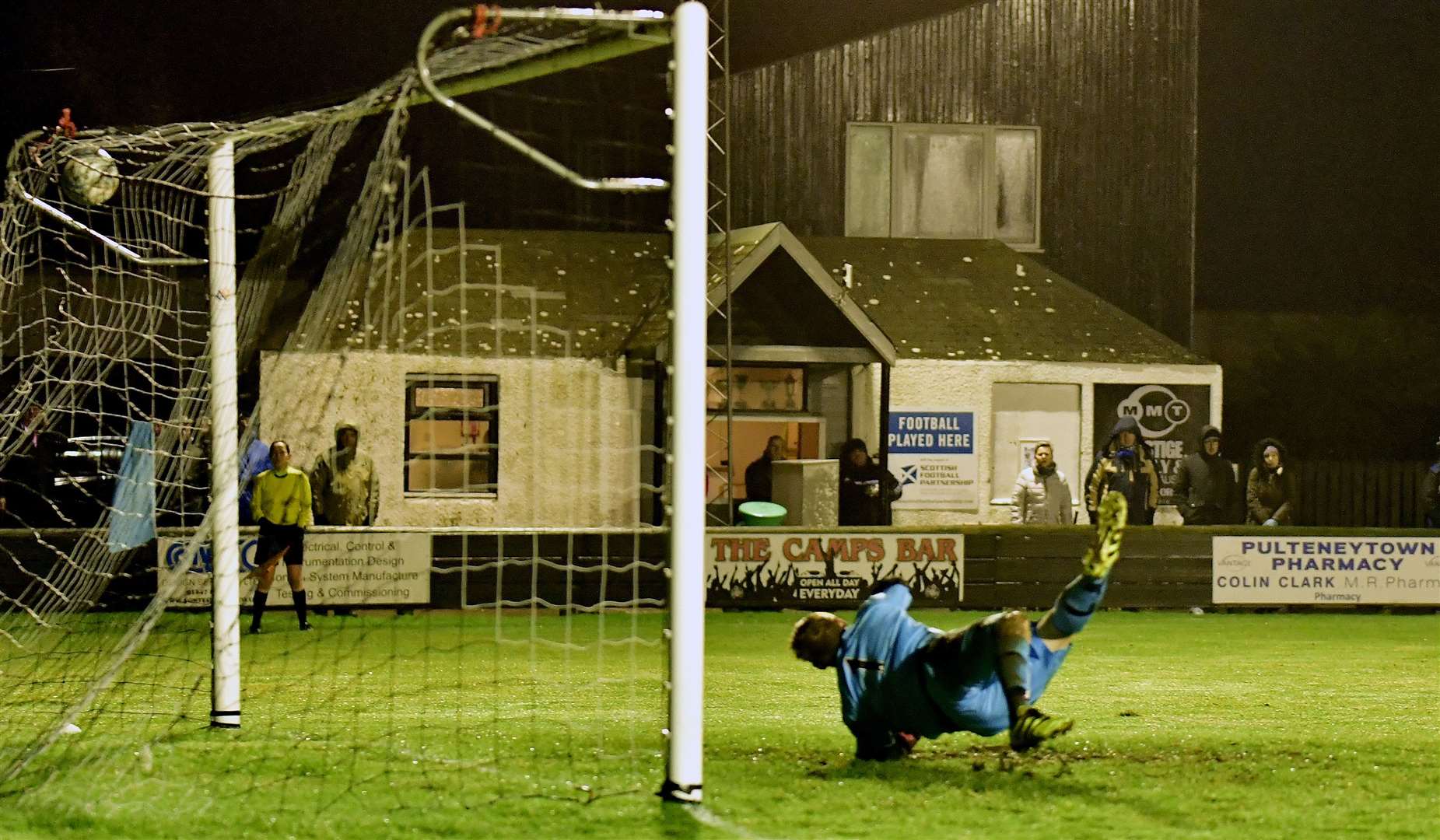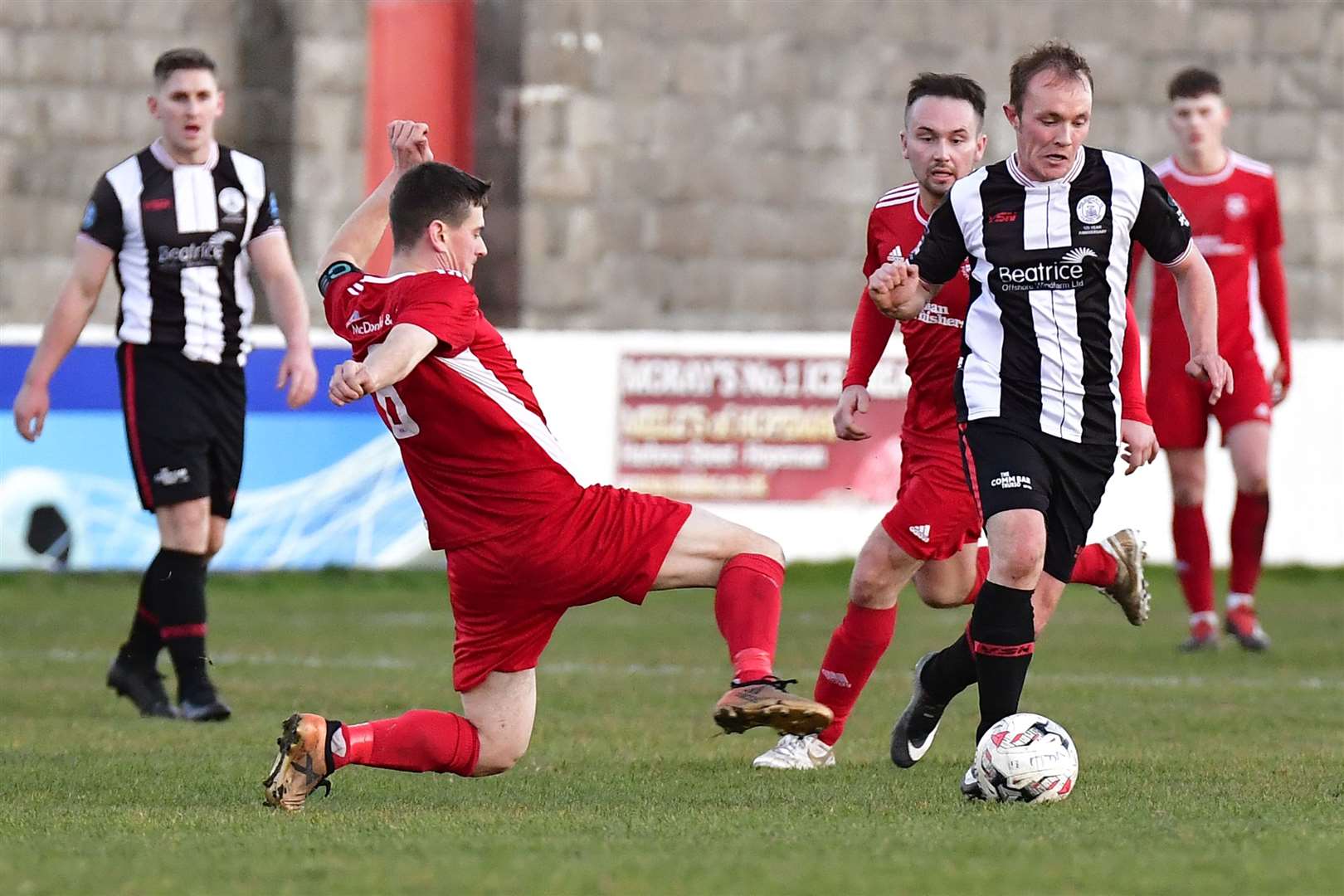 Macadie, a former Ross County under-15 player who made his Wick debut in 2003, has realised that he is not cut out for looking on from the sidelines.
"It's frustrating – I'm not used to watching the games," he said. "It's a totally different perspective.
"You're watching it thinking, 'I would do this and I would do that.' You're probably more critical when you're watching it."
Reconstructive surgery was recommended initially but a recent consultation with a specialist in Edinburgh revealed that the injury may be healing on its own. It's touch and go whether he will need surgery.
"I won't know until I can straighten my leg," Macadie said. "Once it's fully straight he'll be able to tell me then. So I'm kind of on the fence whether it'll heal itself or I'll need the op.
"If it heals itself, I'm hoping to make the end of the season. If I need surgery, I'll probably miss the start of the next season, depending on the time.
"Hopefully it heals itself and I can get back. It's feeling okay, I can bounce about, I can do a light jog. I haven't tried kicking anything, that's the trouble.
"It's nearly there, it's probably about 95 per cent straight – it's just that last bit. Even if I got the last game of the season it would be a lift to myself.
"I'm working with the physio, doing exercises. I've not even started strengthening yet – it's just a case of getting it straight first."
In addition to Macadie's absence, club captain Alan Farquhar is out with a long-term injury and another experienced player, Craig Gunn, has moved away from the area.
It has been a difficult start to the campaign for Gary Manson's side, with one win, seven draws and five defeats in their opening 13 league matches and having been knocked out of two cup competitions at the first time of asking.
"In most of the games we are conceding silly goals but we wouldn't be talking about that if the boys took the chances they're creating," Macadie said.
"I don't know if it's the final pass, or the decision-making at the end, or even just a bit of luck. We've lost Craig this year and he would have made a difference – he is ruthless.
"Steven Anderson is probably our focal point up front and he's starting to come good but it has taken him time to get back to fitness after all the time off.
"It's not just the strikers, but if they start putting away more of those chances you're not talking about the defence then – you'll have won. You want clean sheets but I don't care if the other team scores five as long as we score six.
"It's not like we're playing horrendously badly. We're creating as many chances as the other teams.
"It's just a case of taking our chances and being ruthless in front of goal – that's all it'll take for us."
He added: "We're trying to integrate the young boys now. It's a transition. The best thing we could get out of this season probably is getting those boys time and experience to go again for next season. Obviously we want to pick up results, but that's what I would be aiming for."
Macadie was named Highland League player of the year in 2009 and three years later became the first Academy player to score five goals in a Highland League game, in a 7-0 victory away to Buckie Thistle. He was part of the Wick team that won the North of Scotland Cup in 2015, scoring the opening goal from the penalty spot in the 6-2 victory over Nairn County in the final, and was awarded a testimonial year in 2019.
---
Do you want to respond to this article? If so, click here to submit your thoughts and they may be published in print.
---
---
---