Health and wellbeing benefits highlighted as golf continues across Caithness
---
Published: 19:49, 13 January 2021
---
50% off a six-month digital e-edition subscription with promo code '50OFF'
---
---
Golf club captains in Caithness say they are thankful their sport has been able to continue during the new lockdown – and have highlighted the benefits to physical and mental health.
According to the latest Scottish Government guidance, golf is among the local outdoor recreational activities that provide a reasonable excuse to go out as long as those taking part abide by the rules.
Courses can remain open for play with a maximum of two players from up to two households.
The four clubs in the county have updated their protocols following the initial easing of lockdown last May that allowed non-contact outdoor sports to resume. One local captain pointed out this week that golf provides "fresh air, exercise and good company" while allowing players to remain socially distanced.
Booking systems are said to be working well, while golfers have adapted to all the other safety measures that are in place.
Wick captain Ali Mackay gave credit to his predecessor Cat McLeod for her work in introducing Covid-secure systems last year.
"The good thing was that Cat was there to set things in motion," he said. "We got the new booking system, and she was able to get it changed so that you can only book two.
"We were quite fortunate that with Scottish Golf [the national governing body] and with what Cat had set in place we had risk assessments that we could basically change to suit the requirements now.
"When the pandemic was at its height initially she was key in getting correspondence with Scottish Golf and tying in with them to get things set up.
"We closed up the clubhouse so basically everybody was told to get their trolleys back out, and through Facebook and email everybody was told this is what we plan to do and can they all please follow the updates that we put out.
"We get updates from Scottish Golf on a regular basis. We've been quite lucky in the sense that we've been able to continue. It allows the members to get some value out of their membership."
The booking arrangements mean golfers are asked to arrive at the course 10 minutes before their scheduled tee-off time, giving them long enough to get ready without coming into contact with others.
"The members took to the booking system quite well, and I think the consensus is just to continue with it even when Covid goes," Ali said.
Social distancing was already in place, with roped-off areas to keep golfers apart as they were entering and leaving.
"All the seating that was easily moved was removed, and all the bins were removed as well," Ali explained. "We've got a hut at the 11th tee and it was barriered off so that nobody could go in and sit. Everybody followed it quite well."
He believes the ability to go out and play golf has clear benefits for wellbeing, especially among the club's seniors.
"They play on a Tuesday and a Thursday," he said. "It gets them out of the house, it gets them fresh air and they just go out and play. Everybody arrives 10 minutes before their tee time and it works well."
The Wick club has also been attracting some younger members, including those unable to play football for the time being because of the restrictions.
"The key thing now is keeping them as members," Ali said. "A lot of them are guys in their early thirties that were coming up to the end of their football careers and looking for something.
"It's like our greenkeeper says, we've got more people playing now each day than we ever had. We've probably got in excess of 20 to 30 people playing on a daily basis. So from that point of view it's getting them out of the house and getting fresh air.
"For us it seems to be working and hopefully it will be same for the rest of the golf courses."
The Wick club's 150th anniversary fell in 2020 but plans for commemorative events had to be shelved. Ali said there was too much uncertainty over Covid-19 and the timescale of the vaccine roll-out to commit to rearranging events for this year instead, but added: "Hopefully we'll be able to do something, whether it's a 150th year open or something like that.
"It's a shame because we're the oldest club in the north, and that's including Dornoch."
At Thurso, club officials have likewise been updating the original safety measures.
Club captain Alan Coghill said: "Thankfully, the latest lockdown has not impacted Thurso Golf Club significantly. We have had to close our locker rooms and our indoor practice facility as part of the new restrictions.
"Recognising the cessation of all golf in England, we were relieved that in Scotland we were allowed to continue to play, albeit in smaller groups. The numbers of our intrepid winter golfers have remained quite high when the weather allows, with the car park being quite full on competition days.
"As this pandemic continues and all the other restrictions remain in place it is even more important for people to get outside and undertake some exercise. This is where golf has the advantage – fresh air, exercise and good company while being able to maintain social distancing."
Gallery1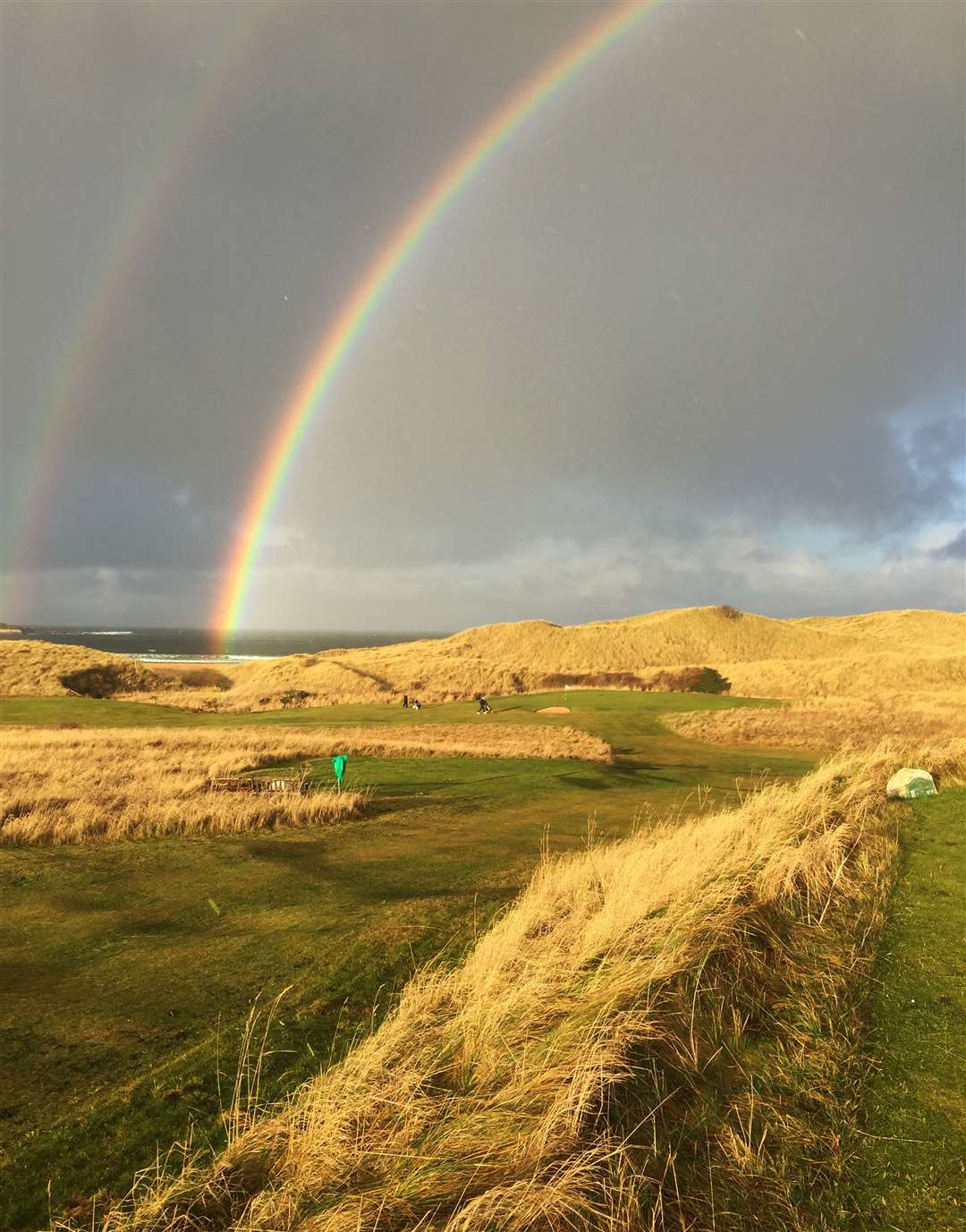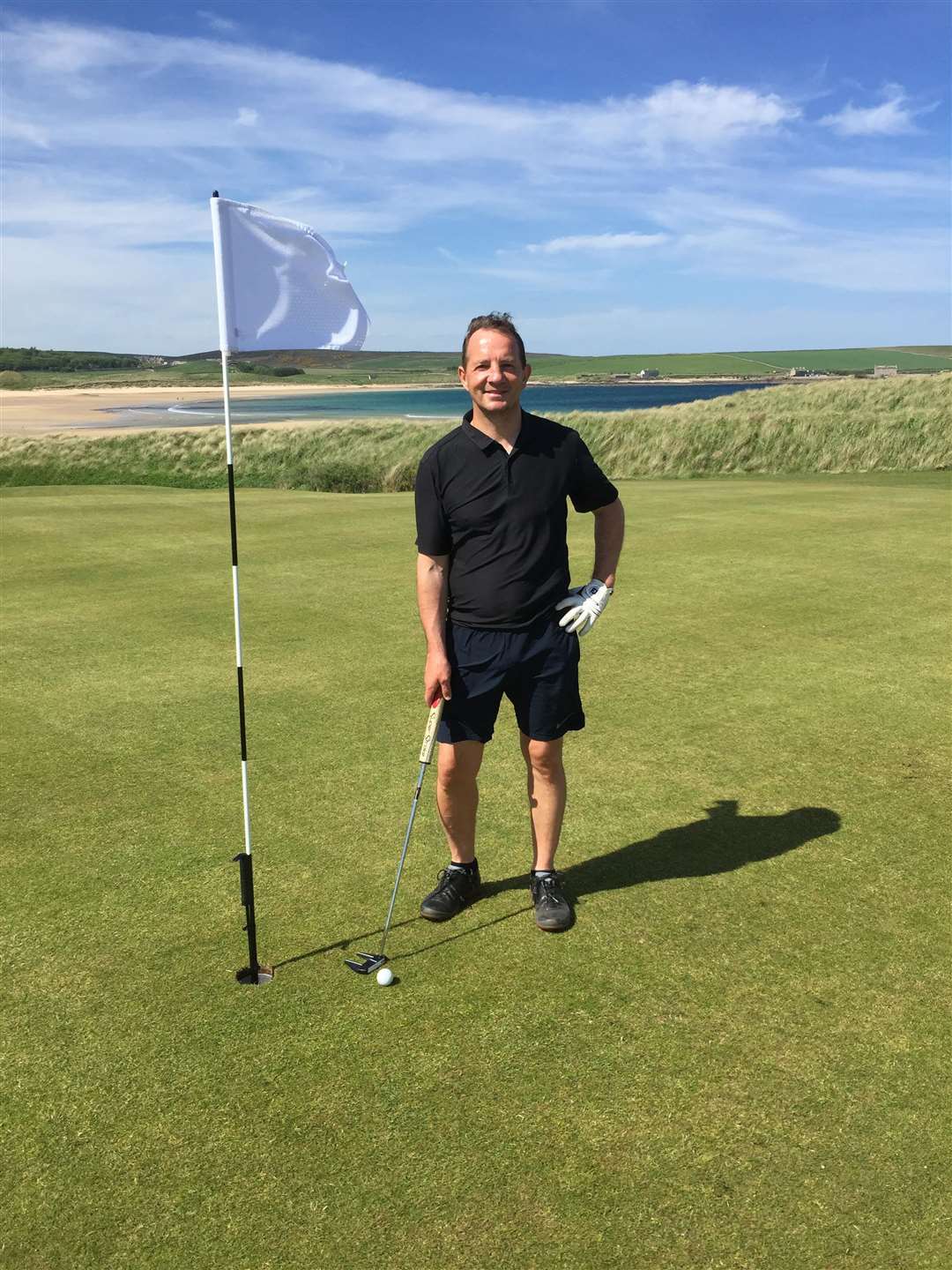 Reay captain Andy Bain said it was his understanding that all the local clubs have experienced a rise in membership since the courses were allowed to open up in the summer.
"At Reay we saw a welcome increase in membership with ex-golfers coming back to the sport and also beginners taking golf up for the first time," he said. "Our ladies' section has been a huge success with new members and coaching sessions throughout the summer months.
"Thankfully Scottish golf courses are to remain open in this lockdown, which has been much relief to our members.
"To get outside in the fresh air and play some golf is great for physical and mental health and something that can be done without compromising social distancing."
The club's Covid officer completed an online training module, with the relevant certificate and risk assessments on display in the clubhouse.
Andy added: "Tee times still need to be booked through our online booking system for track-and-trace purposes – there is no turn up and play.
"Unfortunately the frost has stopped us all getting out as much as we would have liked recently. Hopefully weather will improve and we can all get back out playing again."
At Lybster, organised senior golf came to a halt for two weeks from the beginning of January due to Covid-19 and the frosty weather.
Club secretary Jeanette Calder explained that the clubhouse remained closed and that golfers are required to take their clubs with them.
She said: "If anyone wants to go out they have to phone in and get a time."
Prior to the latest restrictions, seniors had been playing at the nine-hole course on Sunday and Thursday mornings.
Highlighting the benefits to health, Jeanette said: "It has been great because they can get a bit of exercise and fresh air and still meet up with someone. As it is only nine holes, it is just an hour or an hour-and-a-quarter of their day.
"It is really good for some of the seniors who are living on their own – it is the only time they see anybody."
Lybster was among the clubs experiencing an increase in players. Some members were playing more often, with the pre-booking system suiting many and helping them to pair up.
Golfers are asked to arrive 10 minutes before their tee-off time and not to congregate at the clubhouse.
---
Do you want to respond to this article? If so, click here to submit your thoughts and they may be published in print.
---
---
Get a digital copy of the Courier and Groat delivered straight to your inbox every week allowing you to swipe through an exact replica of the day's newspaper - it looks just like it does in print!

Sign up today and get 50% off a six-month subscription with promo code '50OFF'.
SUBSCRIBE NOW
---
---