Halkirk United relishing chance to reach a cup final after beating league champions
---
Published: 08:00, 22 October 2021
---
Easier access to your trusted, local news. Have a look at our brand new digital subscription packages!
---
---
Halkirk United manager Ewan McElroy says his players are relishing the opportunity to reach a cup final after consolidating their place at the top of the North Caledonian League with a superb 4-1 home victory over champions Golspie at the weekend.
The Anglers travel to face Nairn County "A" this Saturday in the last four of the Football Times Cup, and there is the possibility of an all-Caithness final as Thurso are up against Loch Ness in the other semi.
McElroy hailed a "terrific performance" by his team as they saw off Golspie at Morrison Park, but is expecting a tough test against Nairn.
The club's top scorer Jonah Martens netted twice in the second half on Saturday to secure the points after earlier goals from James Mackintosh and Graham MacNab, with Sean Munro having briefly got Golspie level at 1-1.
However, McElroy is playing down any suggestion that the Anglers must now be classed as serious title contenders.
"It was a terrific performance from the whole squad," the manager said.
"We moved the ball extremely well but it was the committed and zealous attitude from the boys that was the main positive. It was probably Grant MacNab's best performance since his arrival and Jonah was the stand-out for me on the day.
"Similarly both Korbyn Cameron and Andy Mackay were asked to play an alternative role on Saturday and not only did they manage, I thought they excelled and gave a really mature performance."
Saturday's win kept Halkirk one point clear of second-placed Loch Ness, who beat Thurso 2-0 at Fortrose, although the Anglers have played more games than any of the others in the top four.
"This is an extremely competitive league and we have only played one team in the current top five so the boys certainly won't be getting carried away," McElroy said.
Nevertheless he is happy with the steady improvement from his squad.
Gallery1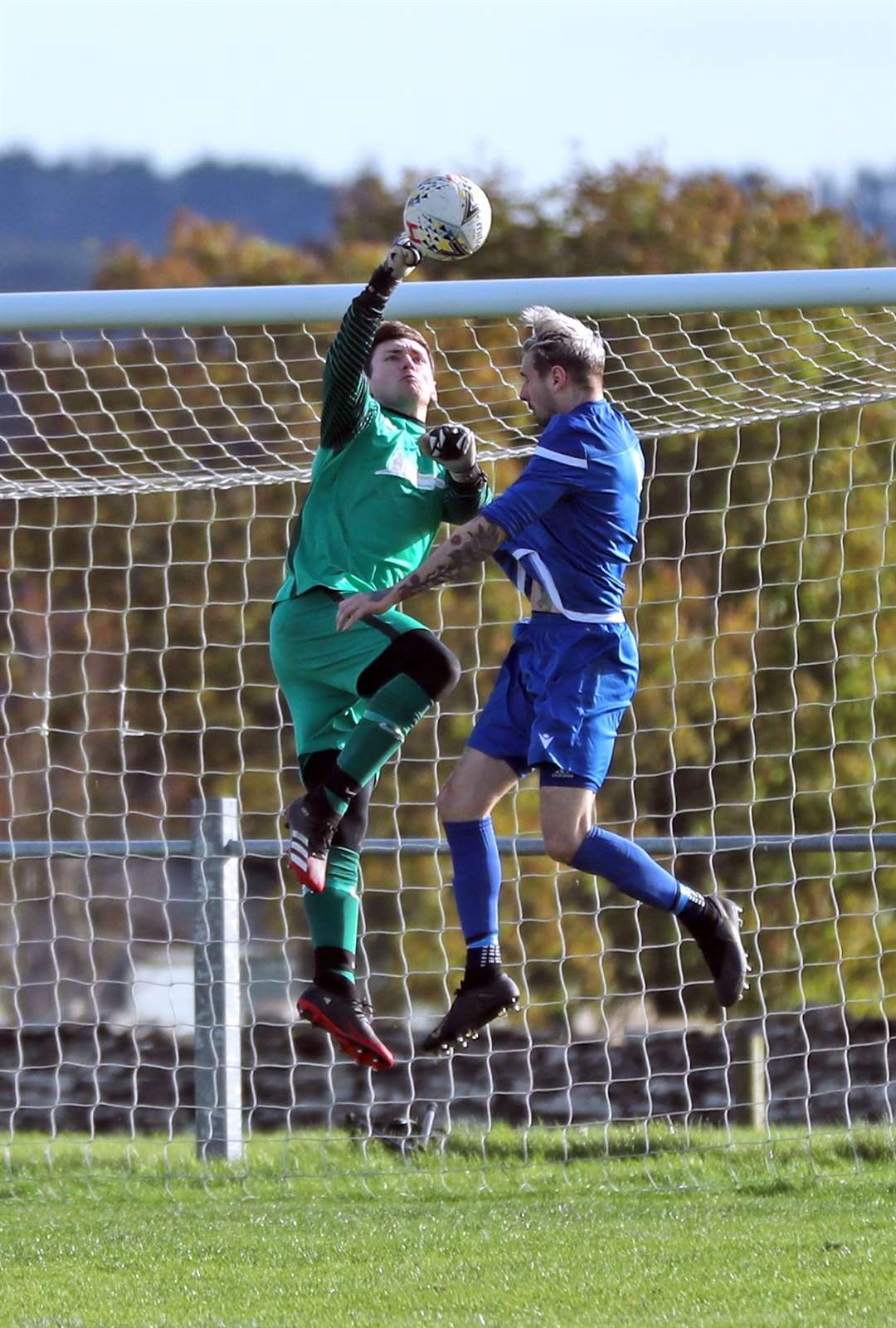 "Consistency is key in this league and it's very much something we are all striving to improve," McElroy said. "We know there is never just a quick fix but instead we are steadily trying to improve across all areas of the club.
"For me, those behind the scenes are equally as important as the boys on the pitch on a Saturday."
Looking ahead to the semi-final, McElroy added: "We know it's going to be a really difficult game on Saturday against a well-drilled Nairn side. However, it's a chance to reach a final and one all the boys will be relishing."
North Caledonian League results: Alness United 3, Inverness Athletic 0; Halkirk United 4, Golspie Sutherland 1; Invergordon 3, Nairn County "A" 2; Loch Ness 2, Thurso 0; Orkney 4, Bonar Bridge 1.
Fixtures for Saturday – North Caledonian League: Bonar Bridge v Orkney; Golspie Sutherland v Invergordon; Inverness Athletic v St Duthus.
Football Times Cup semi-finals: Loch Ness v Thurso; Nairn County "A" v Halkirk United.
---
Do you want to respond to this article? If so, click here to submit your thoughts and they may be published in print.
---
---
---