Developing youth football is the goal for Caithness United
---
Published: 20:17, 31 October 2019
---
Contribute to support quality local journalism
---
---

FOR two decades, the volunteer coaches and officials of Caithness United have been working towards one common goal: to ensure the county's most promising young footballers have the best possible chance of reaching their potential.
Many have gone on to make a name for themselves in the semi-pro ranks of the Highland League, or to achieve success at North Caledonian level or on the summer amateur scene. One has progressed all the way to winning full international caps for Scotland and is now earning his living in Major League Soccer in the United States. Whatever their aspirations, whatever their later experiences, all have felt the benefit of the club's dedication to youth development.
"The aim of the club when we established it was to get the players that we selected playing to the highest level possible," says Alan Turner, who has been chairman of Caithness United since the beginning.
The "selection process" aspect is something he is keen to stress. The players are hand-picked for the two age groups, under-13s and under-15s.
"The coaches are watching tournaments throughout the summer period so that when our selection process starts at the end of July or the beginning of August they have a good idea of the players that have shone at their summer league teams," Alan says.
A pathway is in place to continue to under-17 level with Wick Academy, and to push on to eventually make the grade in the Highland League – or beyond.

It was in 1999, while Alan was a member of the Academy committee, that plans took shape for a Caithness-wide youth set-up. "We were signing a lot of players from the south but you could see that it wasn't going to last, so my thoughts on it were that we should get a youth team from the county," he explains.
Academy and the county's two North Caledonian clubs, Halkirk United and Thurso, saw the long-term benefits and agreed to contribute £500 each to get Caithness United up and running. Alistair Gunn, the Academy chairman at the time, was particularly supportive.
By January 2000 a committee had been formed. Alan worked closely with Malcolm Clasper, who served as secretary for the first 10 years, although during that period the club found it difficult to get involved in any league competition.
"Although we were training twice a week we didn't have any end product in terms of playing a game," Alan explains. "Now we are travelling all over the Highlands."
Indeed there is a busy schedule of fixtures with the under-13s playing in the Moray Firth Youth Development League and the under-15s competing in the Highland Youth Development League under the Academy banner. In the early days the age classifications were 12, 14 and 16 but youth football clubs always have to be ready to adapt to changes laid down by the Scottish Youth FA and the SFA.
"The 13s and 15s are development, so there is no league winner, there are no cups, whereas with the 17s it's a league so there are winners and losers," Alan says.
The coaches guide the youngsters through the transition from small-sided games to 11-a-side and introduce them to tactics and systems. Learning about teamwork and togetherness is a vital part of the process.

"They're playing a tactical game that is building the play from the back and not just running with the ball until you get caught," Alan explains.
"The idea too is that instead of playing locally most of your footballing life, you're playing at a higher level with teams from all over the north of Scotland. That is part of their development – travelling for hours on end, getting along with everybody else and working as a team.
"That's part of the whole ethos of why we formed as a club, to develop them, and hopefully they will play to the highest level that they can.
"I would like to emphasise that we are part of the development. Some players would probably progress because their ability is quite high – but we are part of the development.
"Realistically, the emphasis would be getting the better players into Wick Academy. We hope that they go from the under-13s to under-15s and then Academy under-17s and hopefully into the first team.
"If we look at the senior clubs in Caithness, Pentland United and Wick Groats have been successful in the Highland Amateur Cup and the bulk of players playing for those clubs came through Caithness United. On one occasion not long ago I counted 10 players in the Wick Academy team who had come through Caithness United. Academy depend on local talent."
I like to see the guys developing and playing to the highest level they can.
It's a fact of footballing life that the vast majority of youngsters who dream of stardom will never quite make it to the top level of the game. On the other side of the Atlantic, however, Thurso-born Scotland internationalist Gary Mackay-Steven – a former Caithness United player – has shown what can be achieved with the right amount of ability and dedication.
"We have had guys going to Ross County, Caley Thistle and, in the case of Gary Mackay-Steven, Celtic and Aberdeen [and now New York City] and he has been a full-time professional throughout that period," Alan says.
"Gary spent a season and a half with us and you could see he was an outstanding player. He went on to Ross County then on to Liverpool, although it didn't work out there, but we were part of his path to professional football."
The Highland League is a more likely environment for the best talents to emerge from Caithness United, and Academy have been feeling the benefits for more than a decade – in some cases taking on players who had spent time in the Ross County youth system as a result of United's links with the Dingwall club.

"If you look at the current Academy team there are quite a number that have come through our system. That's what we want to see," Alan says, adding: "Several ex-Caithness United players who have played for Academy and had a testimonial have made a donation to us. It's good that they recognise the part Caithness United played in their careers."
There are around 20 players in each of the two age groups. The seven-strong coaching team is coordinated by Donald Allan, who is also Academy's head of youth as well as being Caithness United's treasurer.
"Donald has been there virtually from the start," Alan explains. "He has played a very important part in the development of Caithness United and continues to do so.
"We've got some very experienced coaches in terms of their qualifications. We're trying to plan ahead now to get some fresh blood in, because it's a huge commitment."
Gallery1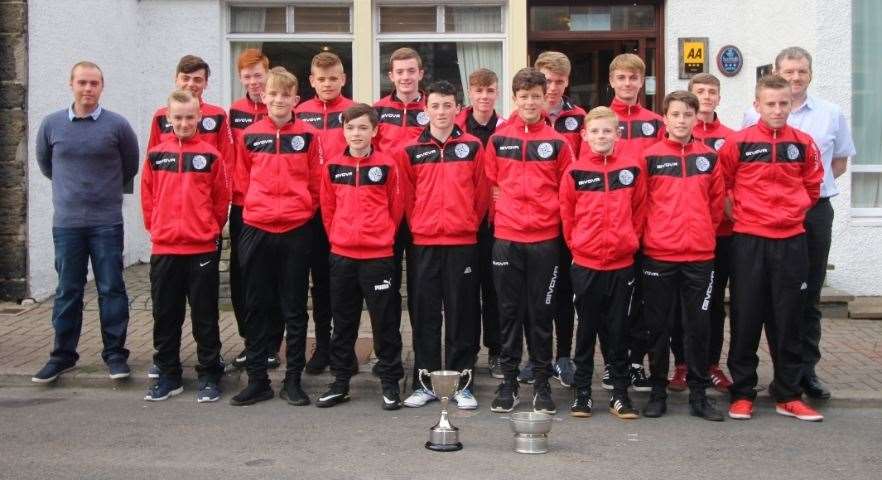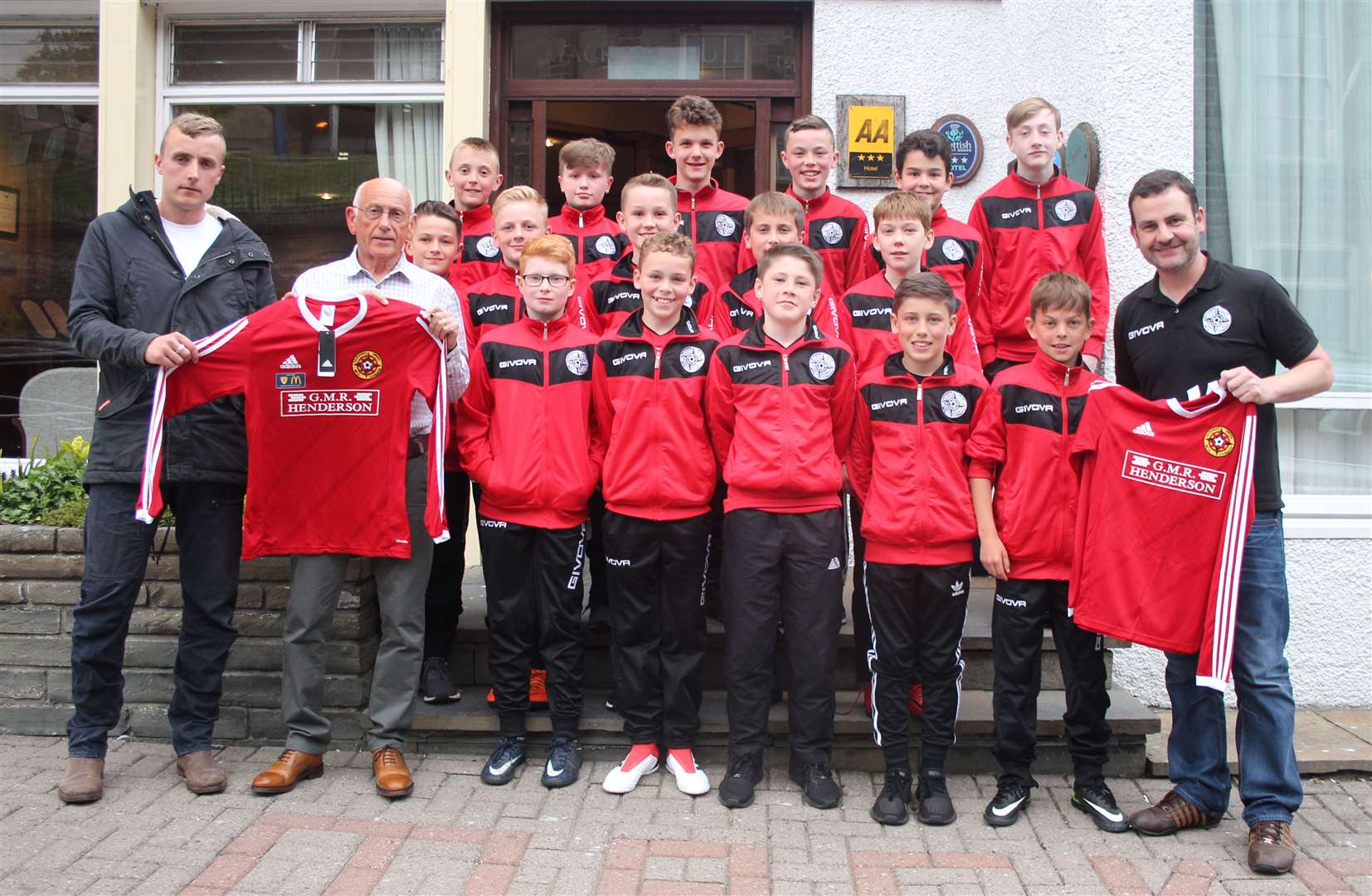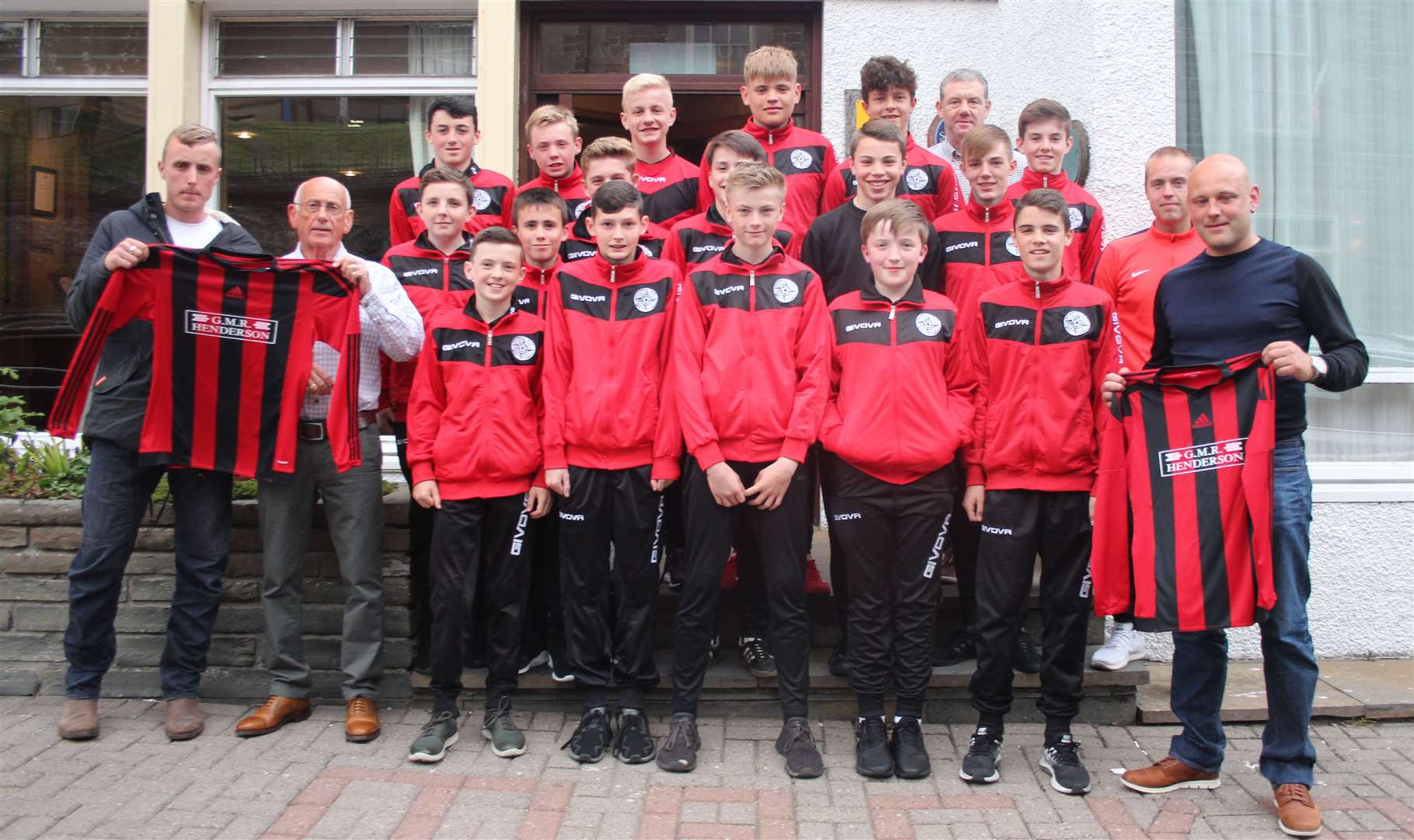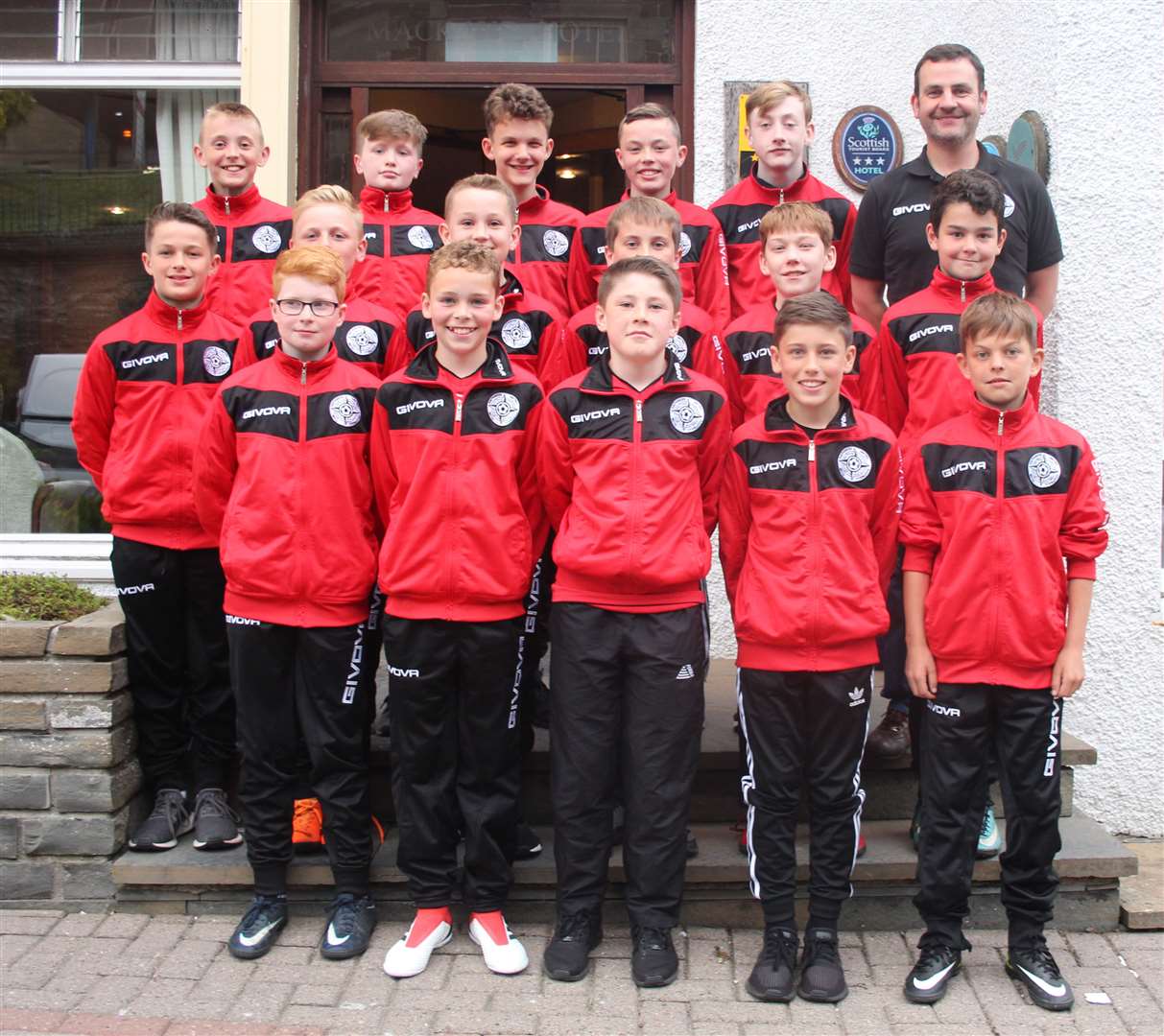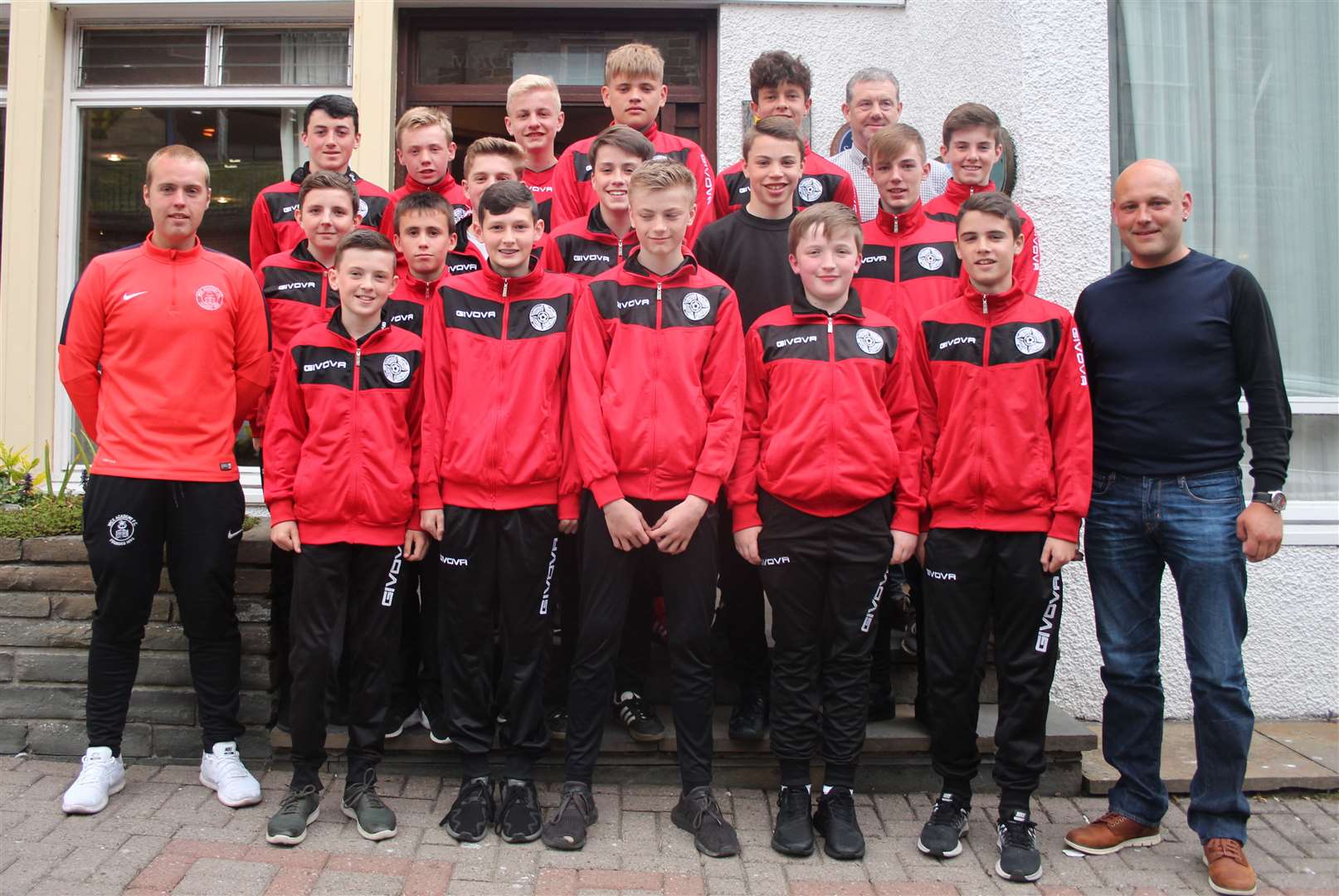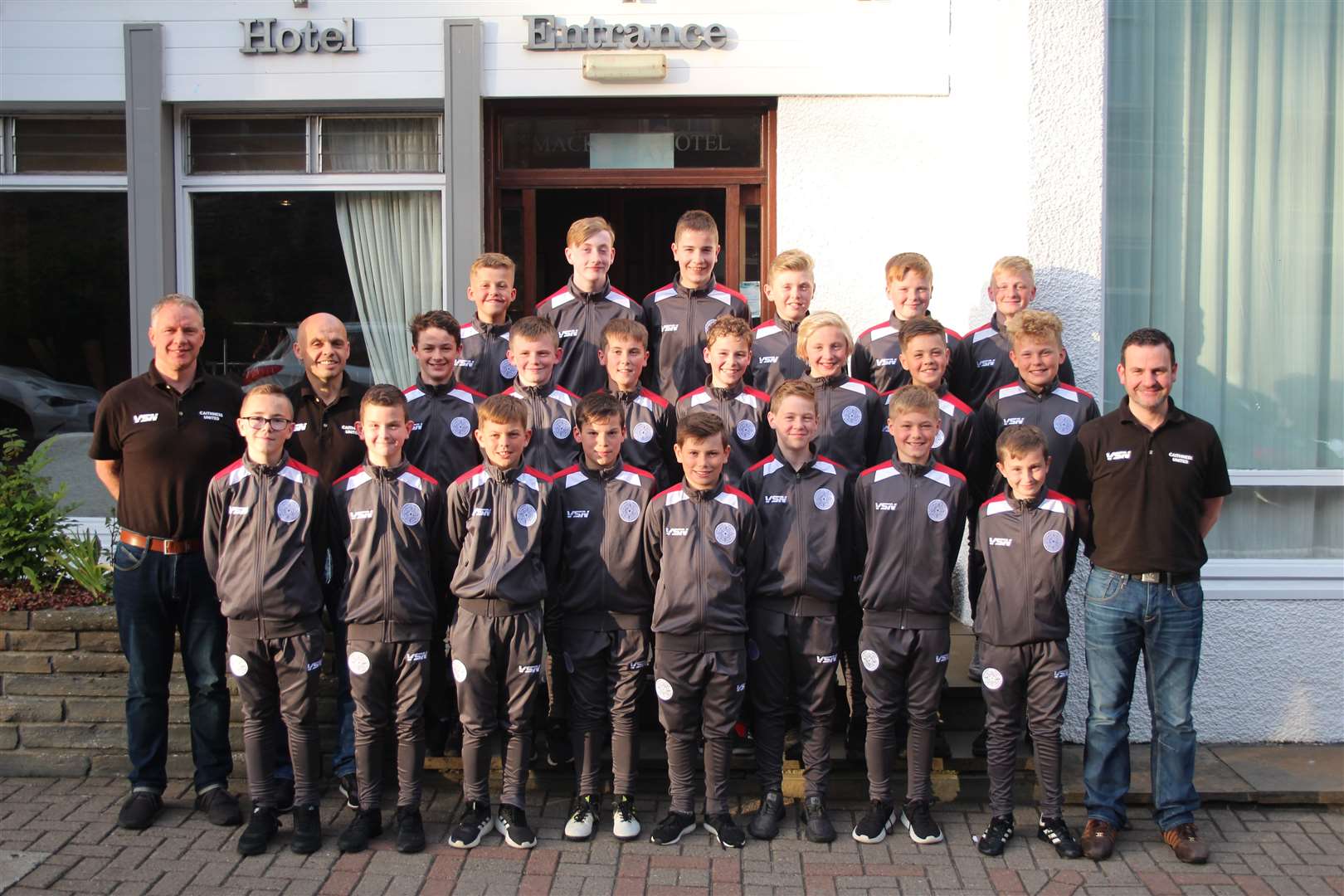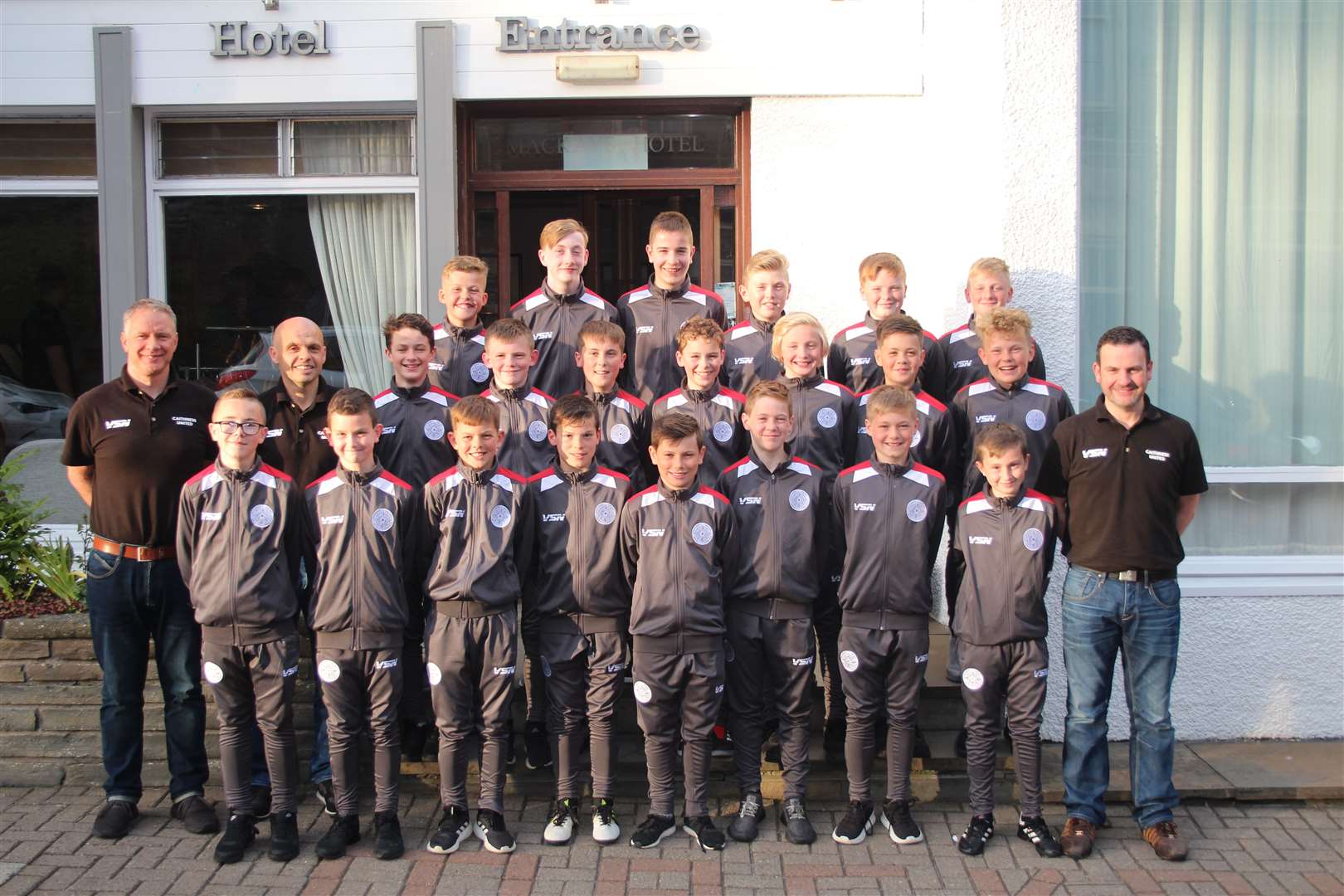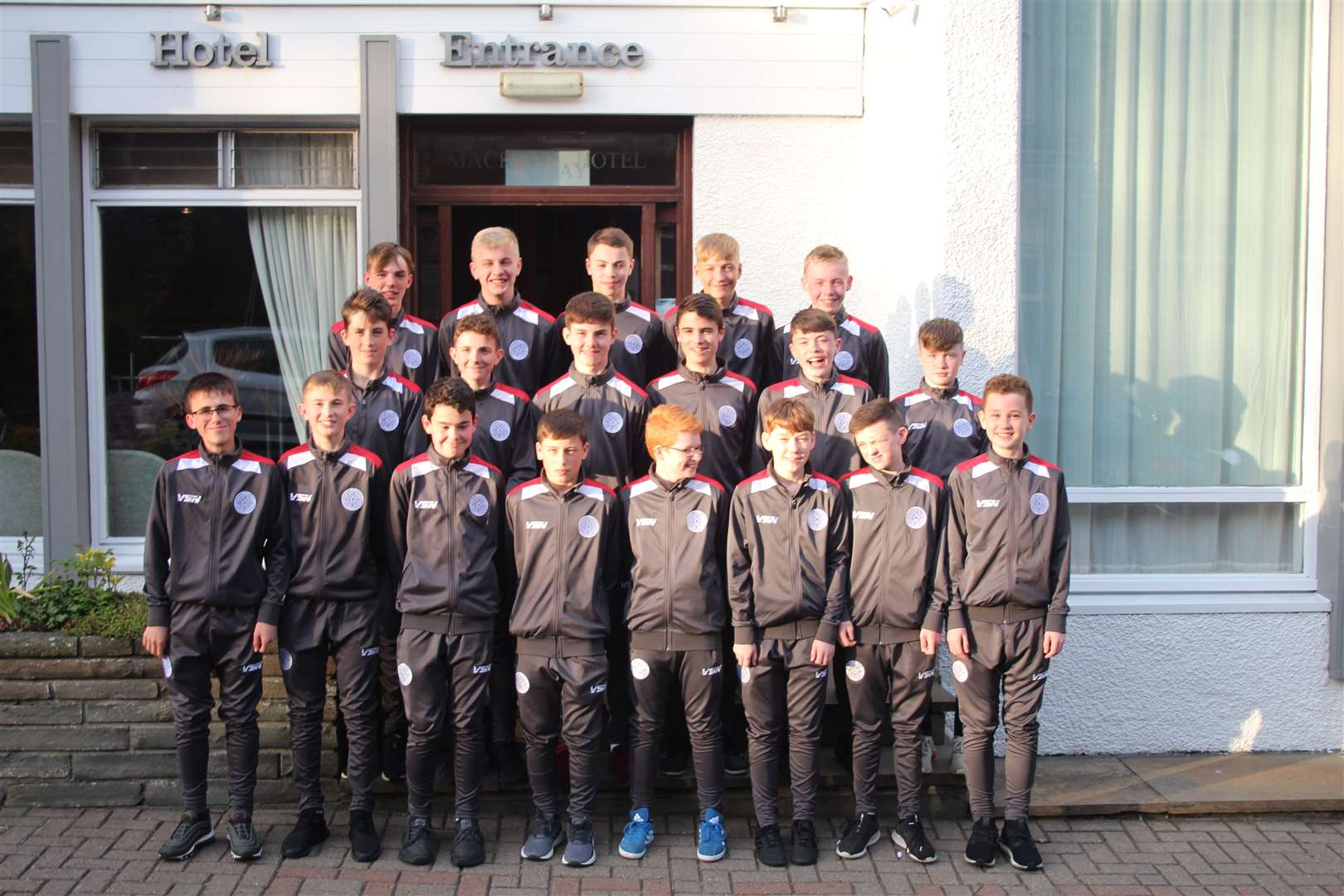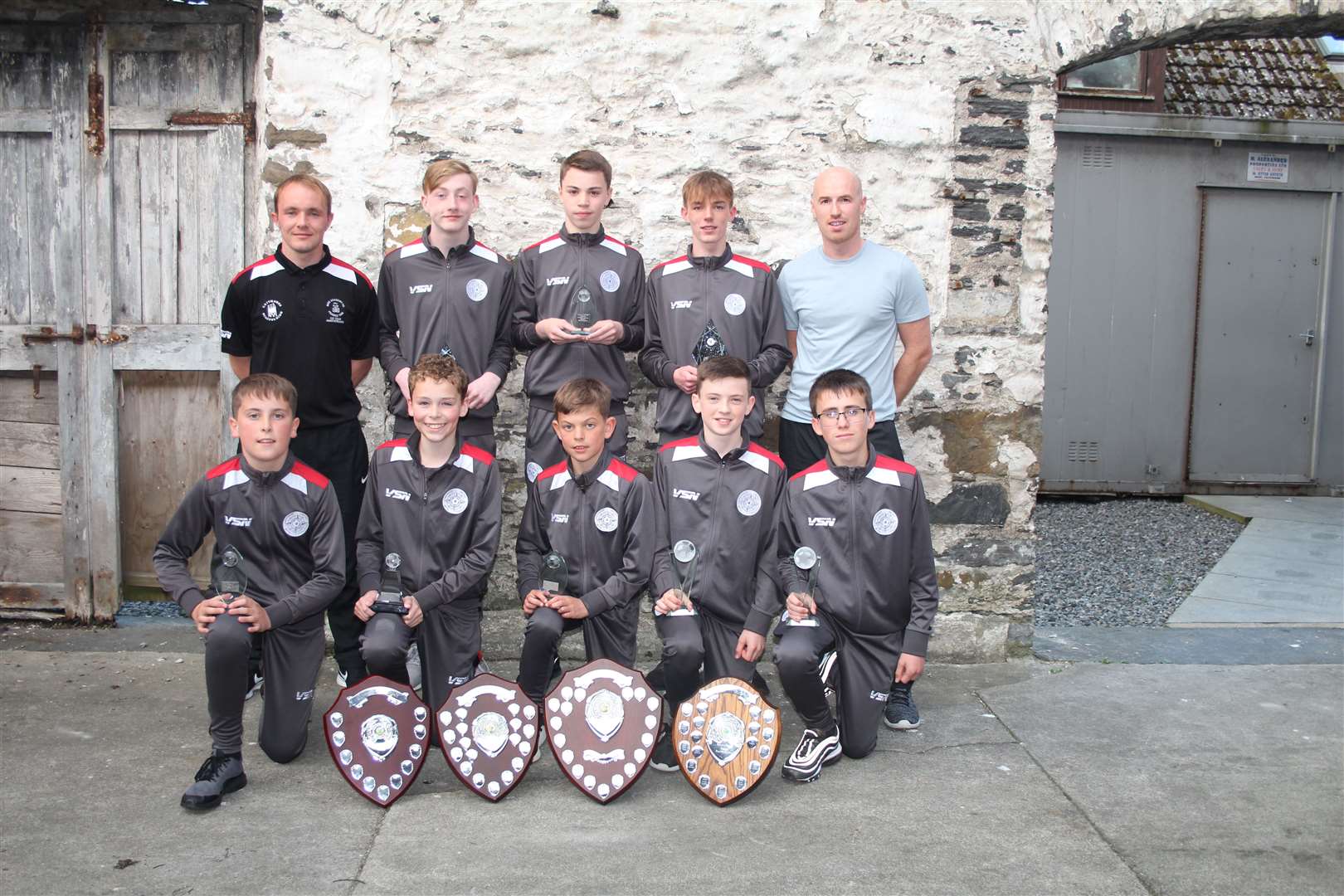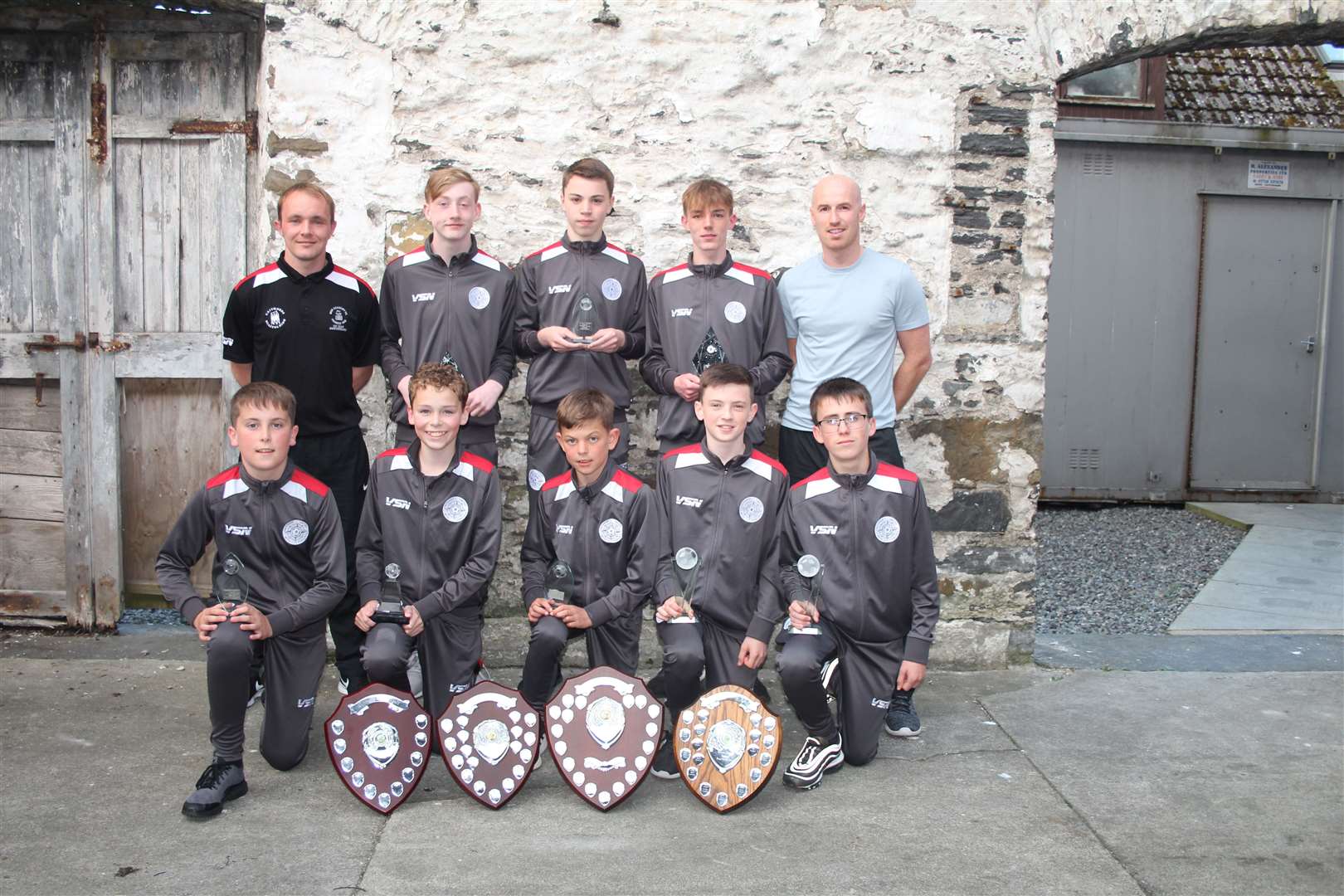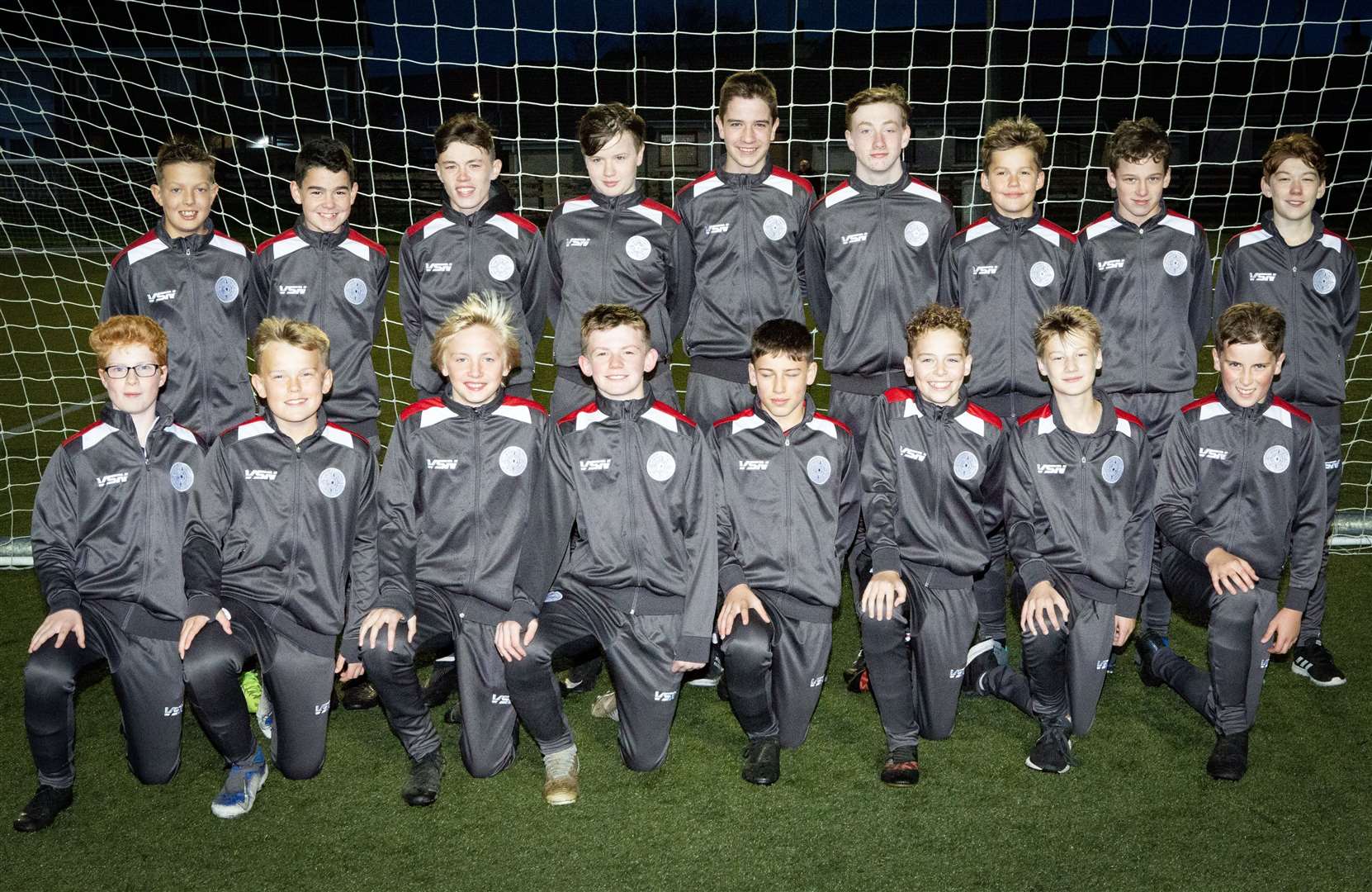 Parents help to meet the cost of travel and equipment, and there is a strong focus on fundraising and sponsorship.
"We've had our ups and downs, for various reasons, but we have maintained quite a strong committee," Alan says. "A lot of the parents come on and we get quite a lot of ideas from them.
"We have parents' meetings at least once a year. I feel you've got to have good contact with the parents.
"And we get huge support from local companies. That's exceptional. They are very, very supportive.
Alan's own commitment to grassroots football in the county has been considerable. Now 69, the retired civil servant was chairman of East End for 30 years and has been Caithness United chairman since the club began 20 years ago. As a player he turned out for Academy and Groats, as well as managing the latter for three years.
"When I played football there was a Wick/Thurso emphasis because you didn't play as a county team very often," he says. "What we've found over the years is that because they are selected from the county there is a bond then between the guys and it goes on to their later life and they take that forward to wherever they go at a higher level.
"It's good for them not only in their football careers but also in their wider lives as they grow older.
"It's recognised within the SFA, and obviously Ross County appreciate what we're doing as well. When a professional club is giving you a wee bit of credit for what you're doing then we think we're doing all right.
"Things change and football develops. It's much more structured now, I would say. There are so many qualifications, and children's wellbeing comes into it as well.
"We're open to change – that's why we have parents' meetings.
"We're looking at how professional we can become. We're considering diet sheets for the guys, and looking at videos of games, and we've recently introduced a fitness progress which High Life Highland has helped us with. In addition to that we advise them to do as much as they can individually.
"I played for Academy for years and years so I wanted to put something back in because I enjoyed my time. It has been very demanding, and time-consuming, but very enjoyable. As I say, I like to see the guys developing and playing to the highest level they can. That's what has kept me going over the 20 years.
"You're not looking for any rewards, but it's good seeing them when they're in their twenties or thirties and sometimes they thank you for what you did.
"And that's not just me – that's the committee and the coaches as well. We're trying to give them the best chance to progress in their football careers."
---
This website is powered by the generosity of readers like you.
Please donate what you can afford to help us keep our communities informed.
BECOME A SUPPORTER
In these testing times, your support is more important than ever. Thank you.
---
---