Caithness United chairman praises quality of coaching after busy weekend for three age groups
---
Published: 19:45, 29 September 2021
---
Easier access to your trusted, local news. Have a look at our digital subscription packages!
---
---
Caithness United fielded four squads, in three age groups, at three venues, in what proved to be the busiest weekend in the club's 20-plus-year history.
These fixtures involved at least a four-hour round trip for approximately 50 players, their coaches and parents, with United's U12s travelling to Alness and Dingwall while the U14s and U16s went to Inverness.
This was the first outing for United's U12s, who were split into two squads. One was involved in a friendly football festival in Dingwall, and another in a Moray Youth Development League festival at Alness.
Their coaches were impressed with their boys' performances in both, especially since it was the first time they have played together as a team competitively.
Coach Murray Coghill, who was in Dingwall taking that U12 squad, said: "We certainly saw glimpses of what we are telling them to do in training. It all bodes well for the future."
Coach Martin Gunn, who was in Alness with the other U12 squad, said: "The boys had a great day. They all played really well and we could see their confidence growing. I must say thanks to Alness United too for providing a very well-run festival."
Gallery1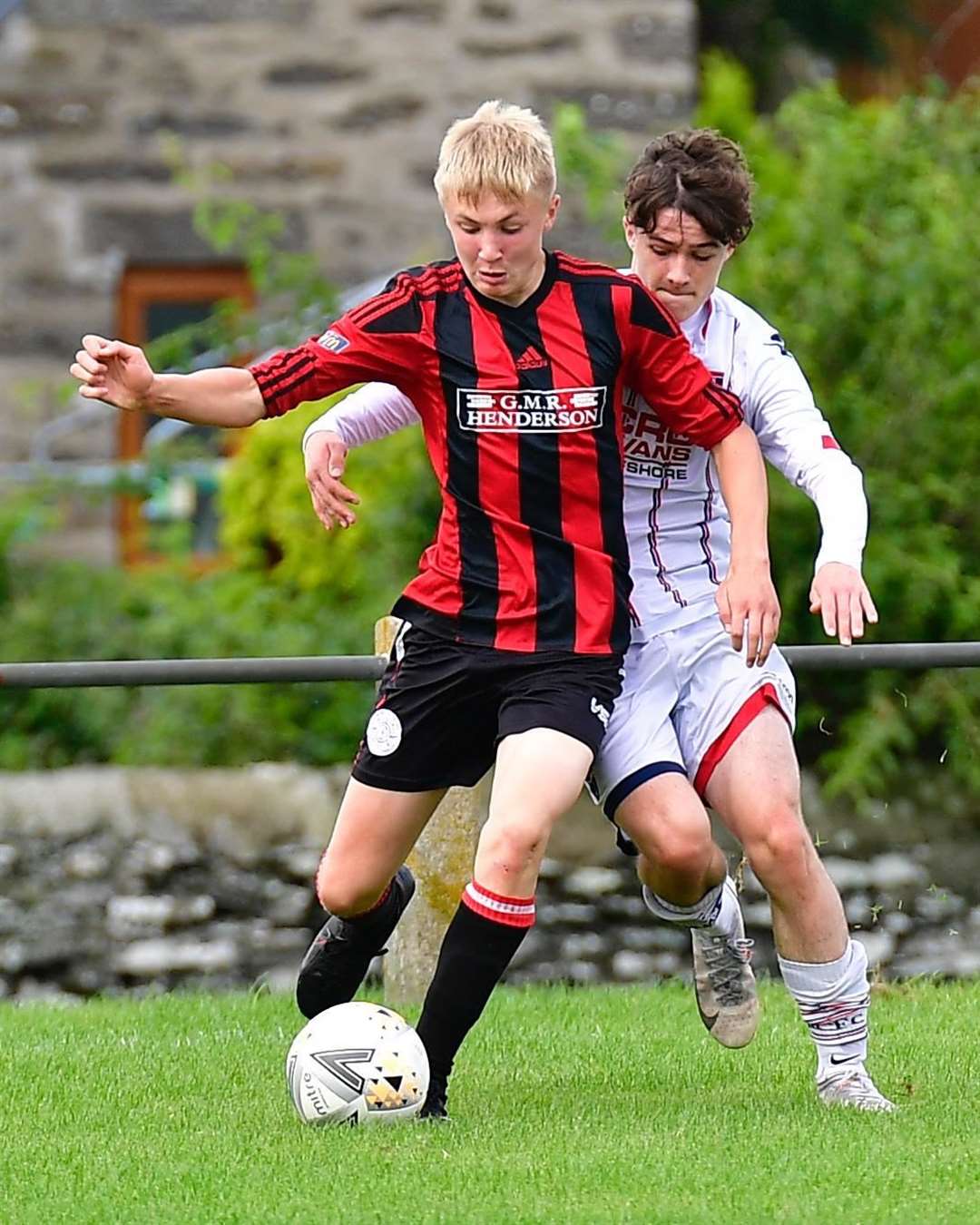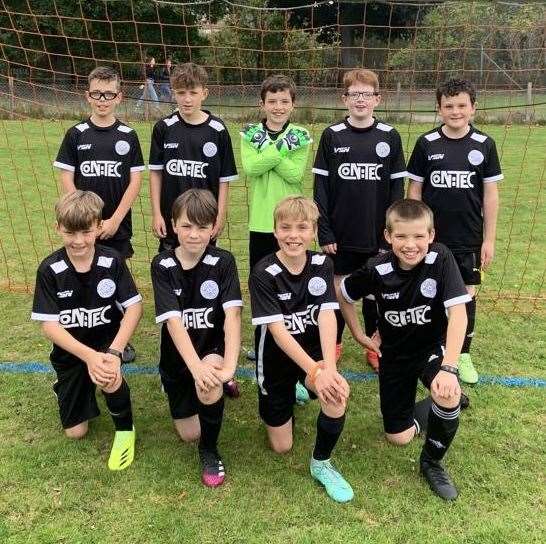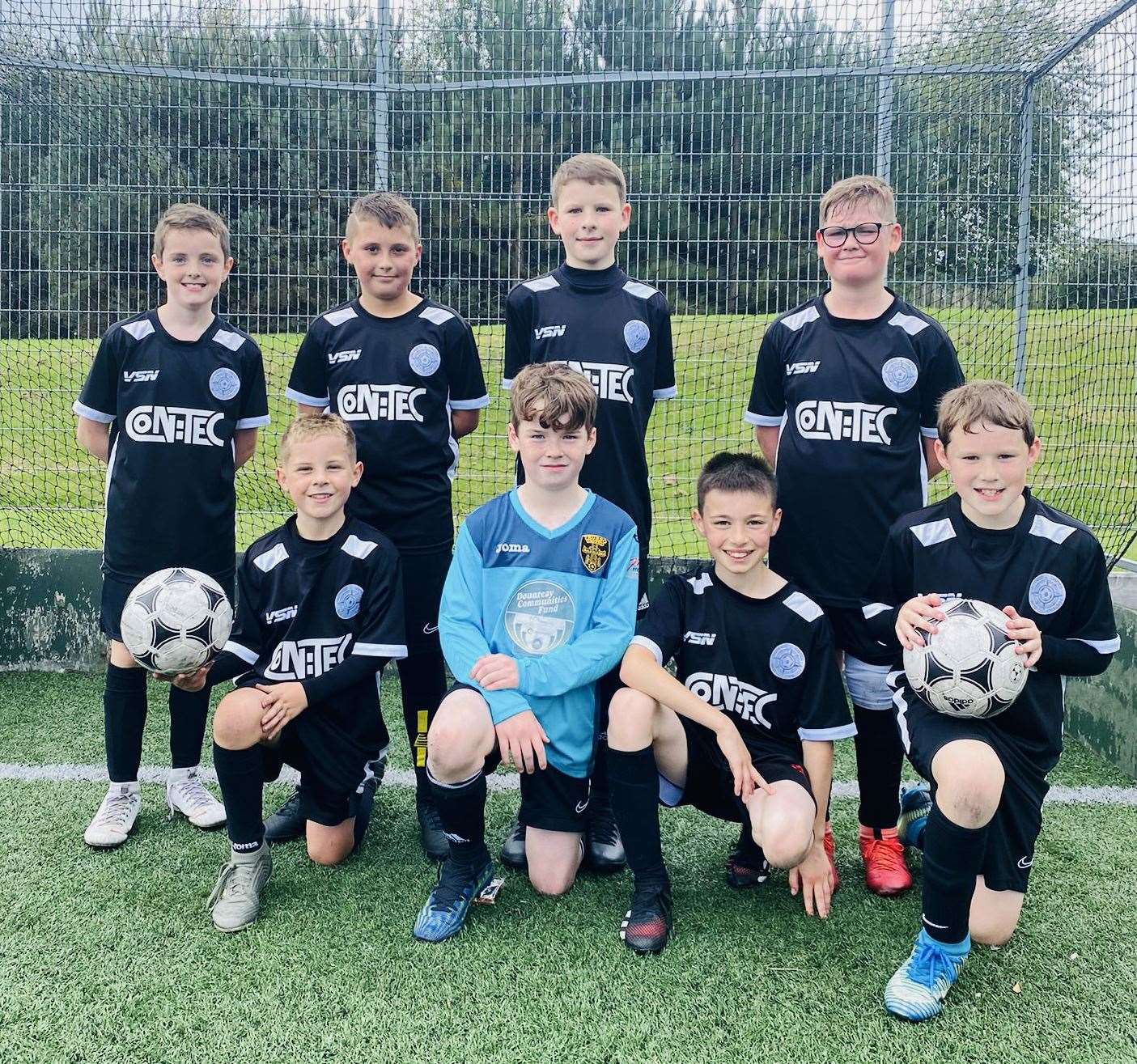 The U14s were playing against Fort William at Bught Park, Inverness, in the Moray Youth Development League. United ran out convincing 7-2 winners, with their goals coming from Sam Reid (4), Steven Esson, Jay Foubister and Jamie Steven.
U14 coach Kevin Miller said: "We were pleased with how the lads played, and a couple of the goals we scored were excellent. The boys showed some good discipline too, sticking to the jobs we asked of them and putting in a good shift."
The U16s were also at Bught Park on Sunday for their latest league match against Clachnacuddin, sharing the points in an exciting 3-3 draw.
Coach Steve Bain said: "Clach gave us a good test, and despite us leading for most of the match they never gave up. We don't want to focus too much on the result but rather on the performance – if we get that right, the result will look after itself.
"The players are getting to an age now where they should be looking beyond the man on the ball and thinking how they can help the team get an advantage from certain situations, be that defensively or offensively.
"I just think we need to be more ruthless in all areas of the pitch. We had plenty of opportunities to score more goals too, but the decision-making on the final pass wasn't quite there.
"On a more positive note, we had a young squad and we asked a few of them to play in positions they aren't used to, and all they surprised us in how well they performed in those positions which will give us more options for forthcoming games.
"Josh Hughes pulled off some superb saves and our captain for the day, Carter Mackay, led by example. He put a power of work in while playing in defence and midfield.
"We will regroup now, work hard in training and look forward to our next league match after the October holidays."
Caithness United chairman Alan Turner said: "All in all this weekend is what this club is all about. Our main purpose is to give our players exposure to a good standard of opposition as often as possible, and now, with our membership rising to around 50 kids – which includes our new U12 age group – we feel we are delivering on that.
"The number of players we have on board now is proving to be logistically challenging, but we have a great team here who all help out. A big thank-you must go out to all our coaches, who give up a lot of their own time to ensure the players all get a high quality of coaching.
"They make it tough and challenging but also an enjoyable experience for the players, and their commitment to the cause has been impressive.
"The coaches have informed me that the players are showing a good level of dedication and appear to be focused and willing to learn, which is exactly what we are looking for from them too.
"We feel that we are providing the building blocks for all our players to become the best they can be, and from that we hope they can fulfil their ambitions within the game.
"The weekend is the start of what will be a busy season for the club as a whole, but we have started well and we plan to continue in that vein."
---
Do you want to respond to this article? If so, click here to submit your thoughts and they may be published in print.
---
---
---