Caithness riders pick up plenty of rosettes at Scottish champs
---
Published: 10:00, 17 September 2021
---
Easier access to your trusted, local news. Have a look at our digital subscription packages!
---
---
Local riders had a successful trip to the Scottish Riding Club Championships at Auchlishie, Kirriemuir, at the weekend returning home with a great haul of rosettes.
A squad of 15 travelled down to represent Caithness Riding Club – 11 seniors and four juniors.
On the first day of competition the dressage team, comprising of Russell Skelton, riding his HOYS bound Kincullen Moonstone, Nicola Manson on Bobbys Choice, Alison Wild with Cookie Bain, and Jordan Crawford on Future King, won the intro class and came second in the Prelim 14 test. Russell also came first individually in his arena for both his tests with some very impressive marks, while Nicola was second in the intro in her arena. In the junior dressage Rowan Lee came fifth in the Prelim 2 test.
The senior 80cm showjumping team – Maureen Coghill on Scotshaven Barogill, Emma Coghill with Feranview King, Ruth Alexander riding Greannanstown Soulmoy Harry and Alison Wild on Cookie Bain – came third. In the 100cm showjumping Mary Miller came first riding Mademoiselle Buffet while club chair Jean Gunn came fourth with Diamond Gypsy Jo.
In the horse trials competition on the Sunday the club fielded two teams in the 80cm class, one in the junior section and the other in the senior class. The juniors came second as a team – Liam and Morven Mackenzie, Rowan Lee and Alysha Holmes.
Gallery1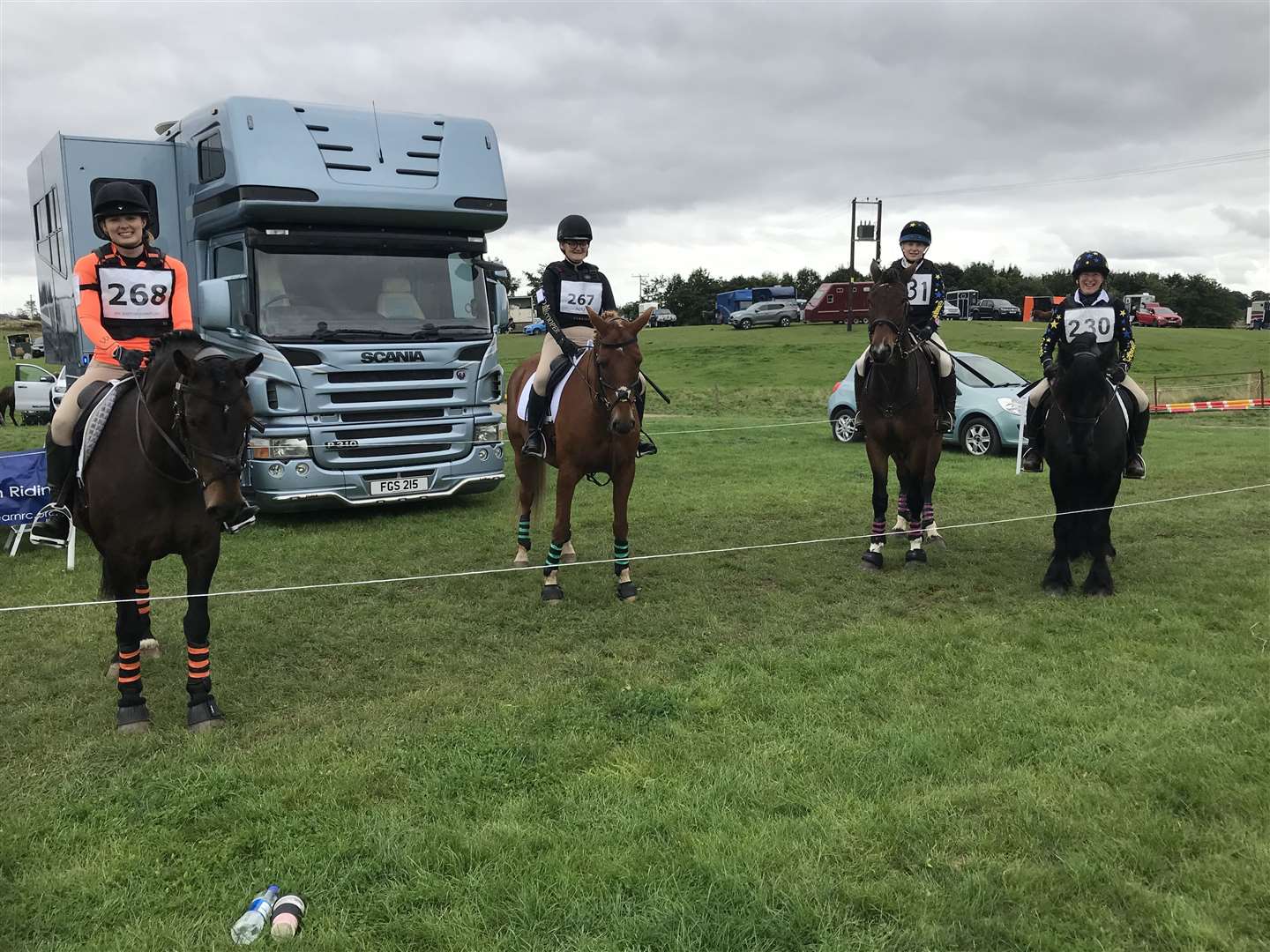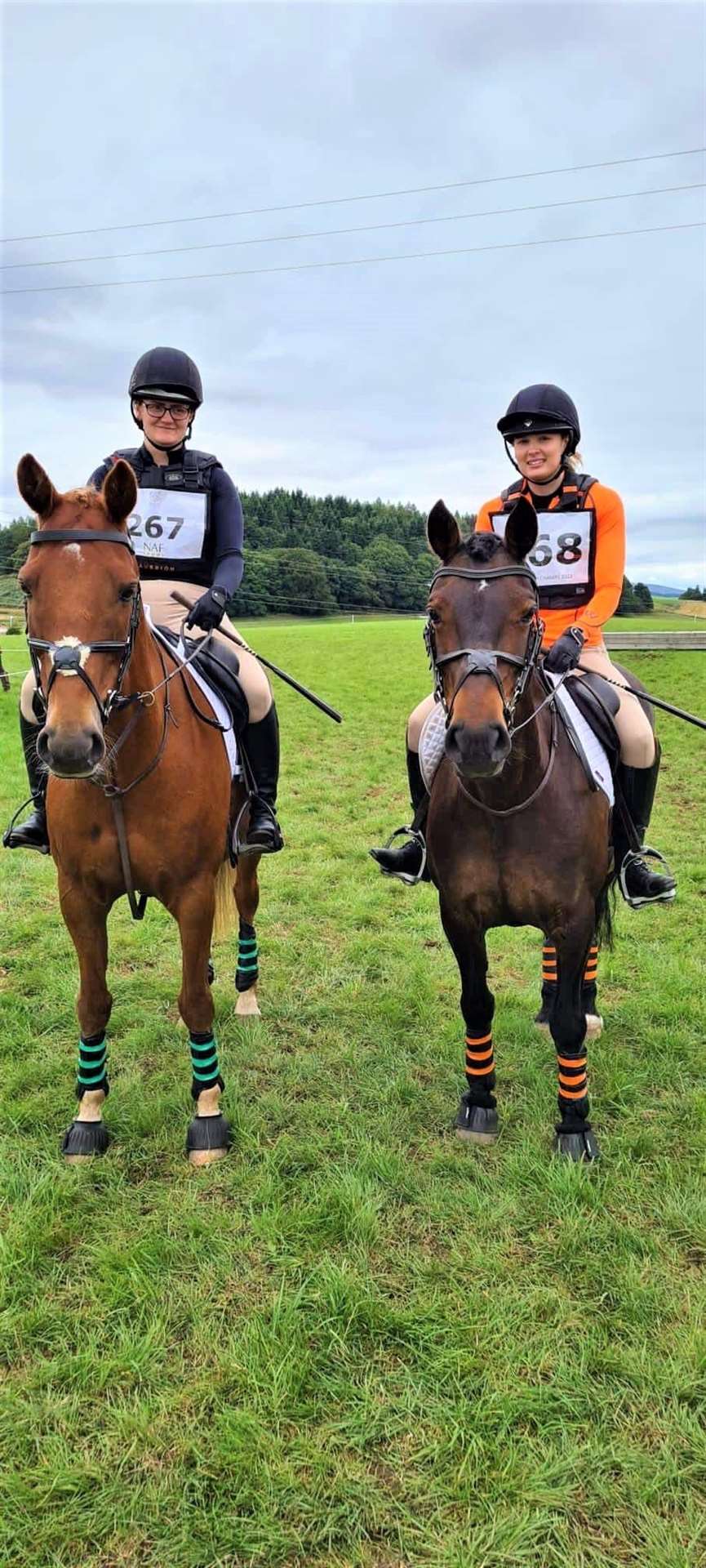 Rowan put in a great performance with Durran Pedro coming first overall in her arena after a double clear and finishing on a dressage score of 32.5, while Alysha, riding Drumroe Rory, came second individually after a clear cross country. Liam on Llanidan Bonheddwr also picked up a rosette in his arena after a 29 in the dressage and a clear showjumping round, they unfortunately had a stop at the ditch element on the cross country. Liam's sister Morven, on Atlantic Tiffany, also had a stop at the ditch.
The senior 80cm team came fifth – Maureen and Emma Coghill, Sophie Robertson and Lynn Ronaldson. It was the first outing for Emma on her young horse and they just picked up one stop on the cross country, while mum Maureen on her Fell pony completed a very respectable dressage test, scoring 30.5 but unfortunately their cross country round came to an early end when Ghillie took a dislike to the ditch combination.
Lynn and her Little Chestnut were the only ones in the team to go clear on the cross country, while Sophie Robertson on her Caithness-bred Bella Maye had the best dressage, scoring a fantastic 23.5.
In the 90cm section Mary Miller came first finishing on a score of 36 after a riding a double clear with just four time faults on the cross country, and in the 100cm Jean Gunn and Josie came 10th after a double clear but were just too slow on the hilly track.
---
Do you want to respond to this article? If so, click here to submit your thoughts and they may be published in print.
---
---
---