Caithness members impress in in Pony Club quiz competition
---
Published: 08:50, 20 March 2019
| Updated: 08:51, 20 March 2019
---
Contribute to support quality local journalism
---
---
Caithness branch of the Pony Club hosted the first round of the annual Margaret Wyper Quiz competition for the club branches in the north that make up Area 1.
There were four junior and three senior teams competing for a place in the finals. Caithness had two junior teams and one senior team taking part, while the other visiting teams were from Ross-shire and Inverness-shire branches.
All the Caithness members did extremely well, demonstrating excellent knowledge throughout all rounds. Caithness White and Ross-shire 2 both qualified for the junior finals, while Inverness-shire and Ross-shire qualified for the senior finals.
Three Caithness members – Liam Mackenzie, Molly Miller and Alice Dunnet – were awarded audibility prizes for their age groups. The senior team also won best mascot.
Gallery1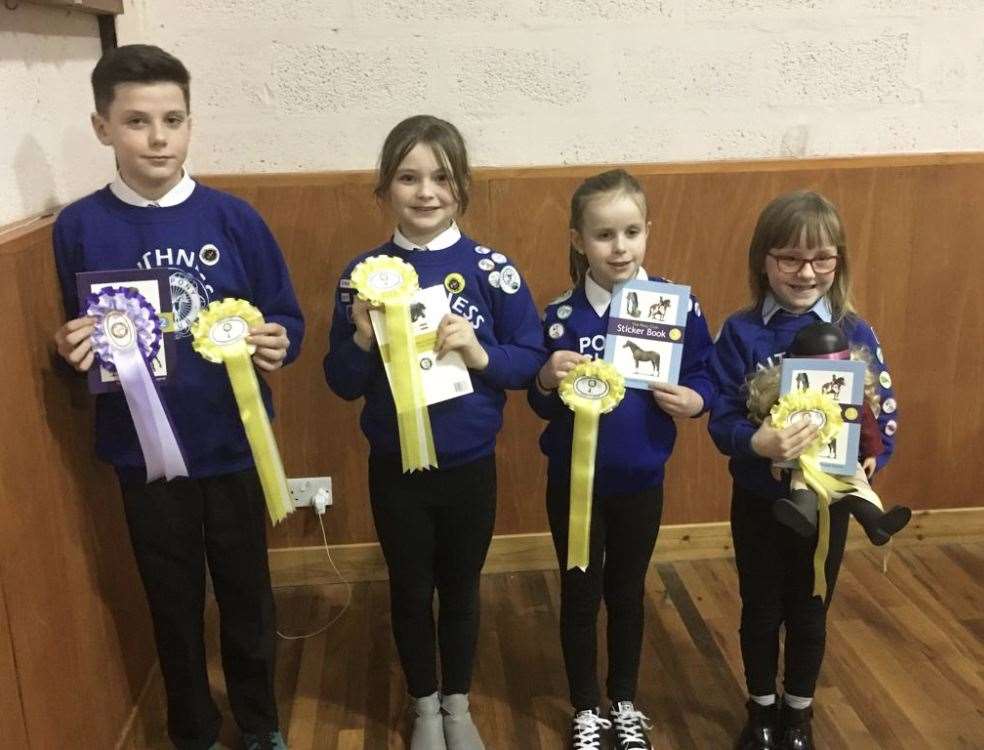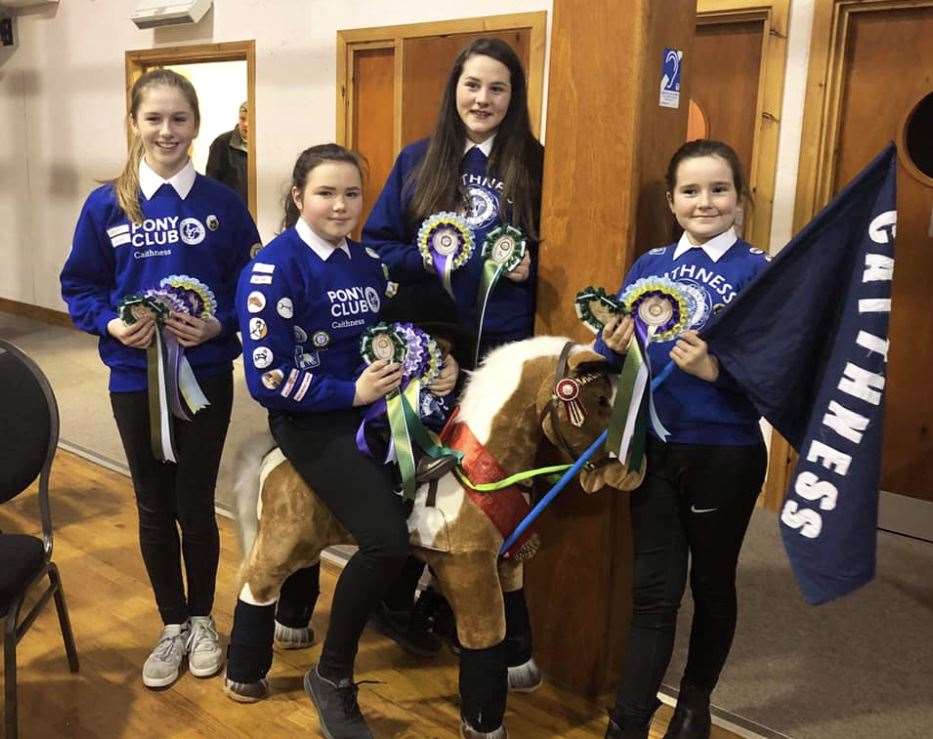 Junior results: 1 Caithness White (Alysha Holmes, Erin Hewitson, Leoni Kennedy and Rebecca Cook); 2 Ross-shire 2; 3 Ross-shire 1; 4 Caithness Blue (Liam Mackenzie, Gina Cowe, Aimee Holmes and Ella Budge).
Senior results: 1 Inverness-shire; 2 Ross-shire; 3 Caithness (Alice Dunnet, Molly Miller, Morven Mackenzie and Kirsty Lord).
Caithness White then travelled to the finals hosted by Kincardineshire branch of the Pony Club at Luthermuir in Aberdeenshire on March 9. There were seven junior teams in total and Caithness gained fourth place, only two points behind the three teams ahead of them who were all on joint marks of 80.
They also came away with first place in the best turnout award, looking very smart in the Caithness Pony Club colours.
They thoroughly enjoyed the experience of representing their club against tough competition.
Following on from this success, the Caithness branch plans to enter two teams to the Pony Club Horse and Pony Care Competition to be held in Aberdeen in April which gives teams the opportunity to demonstrate their knowledge and practical horsemanship skills.
Anyone with an interest in becoming a member of the Caithness branch of the Pony Club, or who wishes further information, should contact Linda Ramsoy on 07769816934.
---
This website is powered by the generosity of readers like you.
Please donate what you can afford to help us keep our communities informed.
BECOME A SUPPORTER
In these testing times, your support is more important than ever. Thank you.
---
---