Big turnout for junior open as Thurso coaches see progress made by youngsters
---
Published: 10:00, 21 August 2021
---
Easier access to your trusted, local news. Subscribe to a digital package and support local news publishing.
---
---
Thurso Golf Club had an entry of 43 for its junior open, sponsored by DSRL, with visitors from Wick, Reay and Strathpeffer among those taking part.
There were 16 entries for the 18-hole senior competition, a pleasing turnout for all the coaches who have seen the youngsters progress over the years.
The score of the day was produced by 14-year old Isla Mackay, 102 (44) 58, which is 13 under her handicap. That secured first nett in the girls' section, with Rachel Durrand taking second nett with a three-under-par 68.
First gross in the girls' section was Emma Durrand with an 85, and Fern Mackay secured second spot with a solid performance
This year the boys were fighting for the top prize. With the lowest handicap in the field, Cameron Reid rose to the challenge and produced a gross 75 playing to his handicap.
Second gross was 14-year-old Ben Durrand, with a steady 84, followed by Tyler Gordon on 85 and Arron Johnson on 88.
The farthest-travelled visitor was Kyle Laurie from Strathpeffer and he produced a fantastic nett 65 to lift the boys' nett trophy. Five behind was young Dylan Mackenzie, while Lewis Swan pipped his brother Taylor to third spot.
Gallery1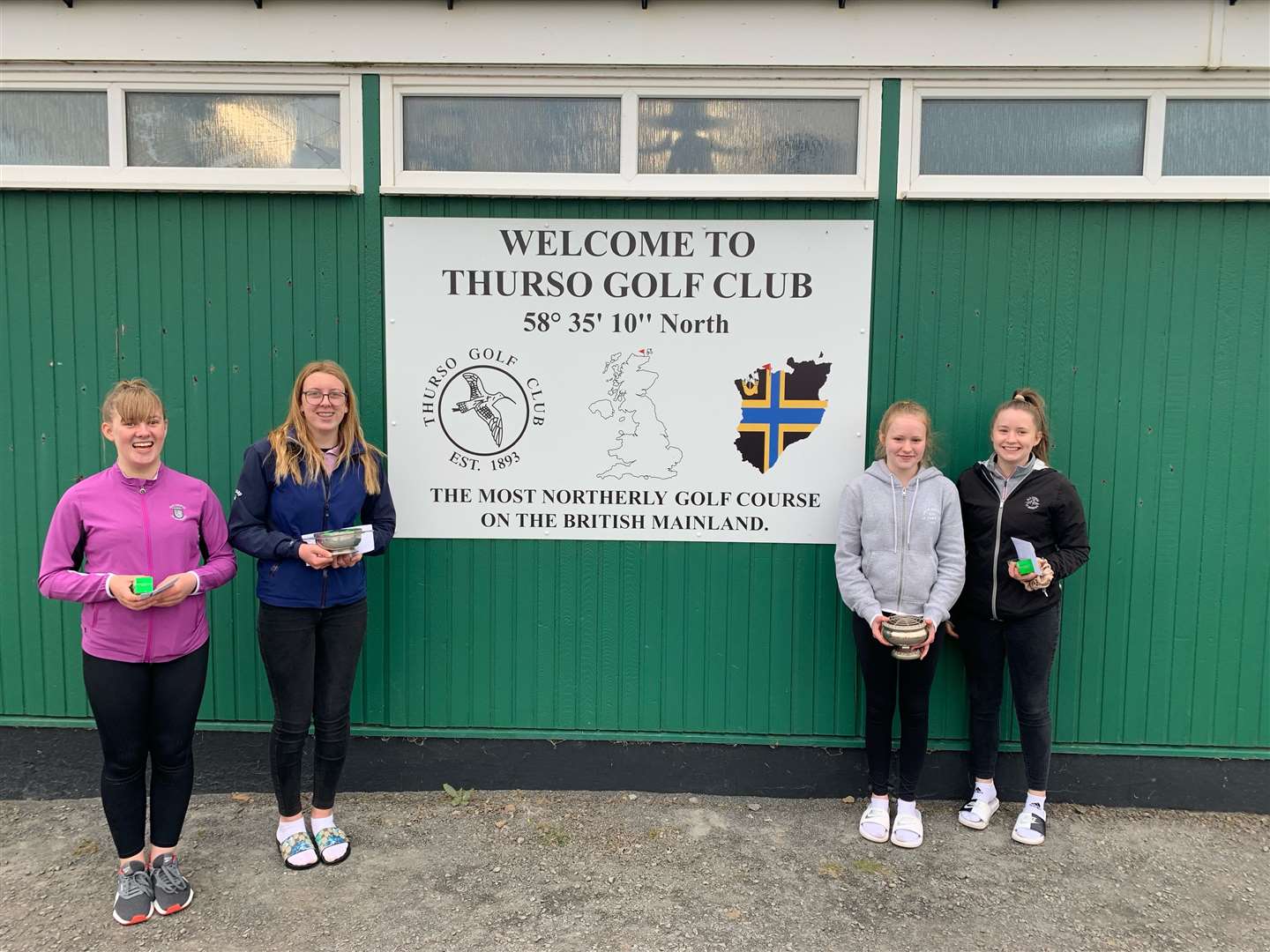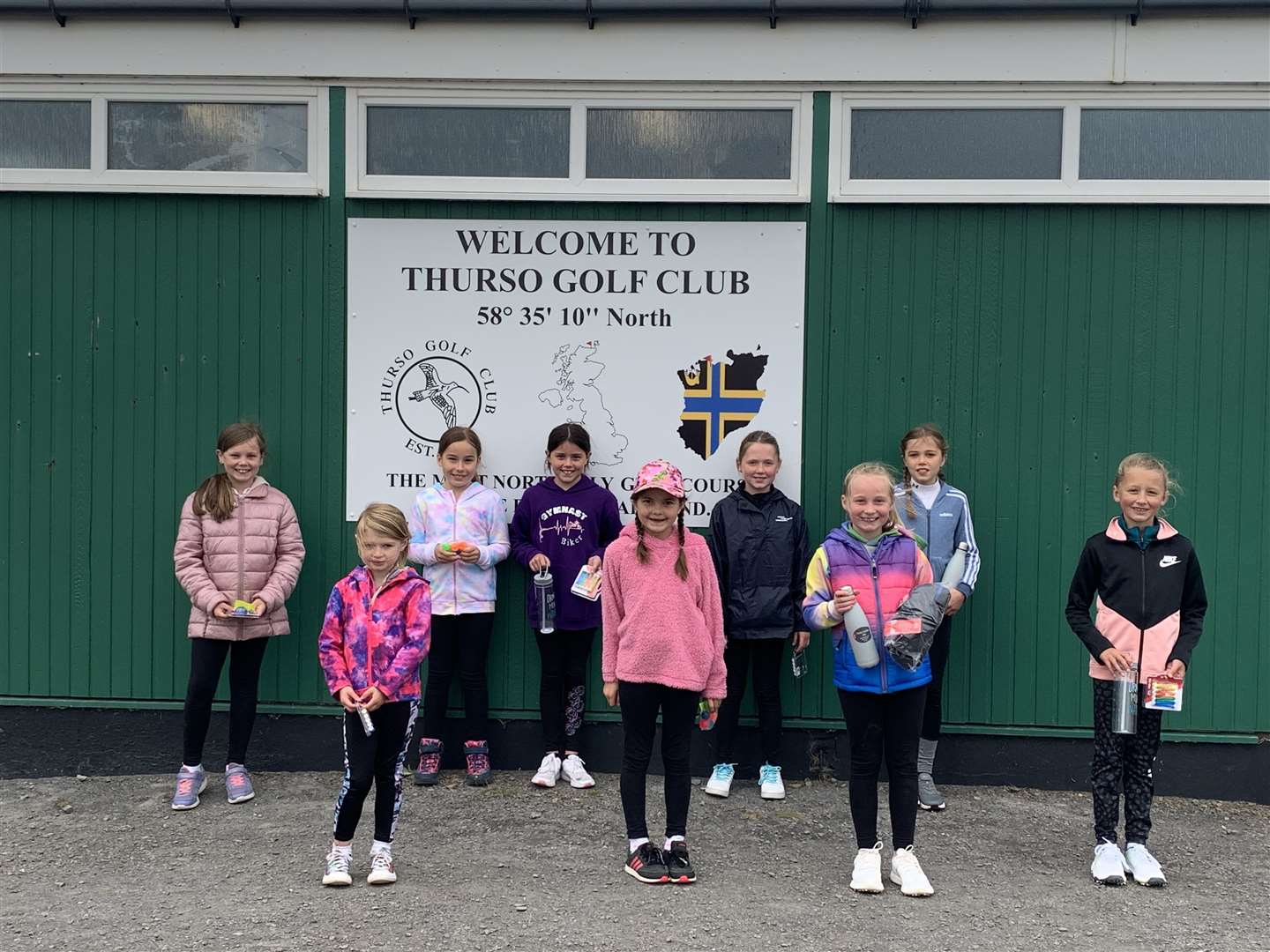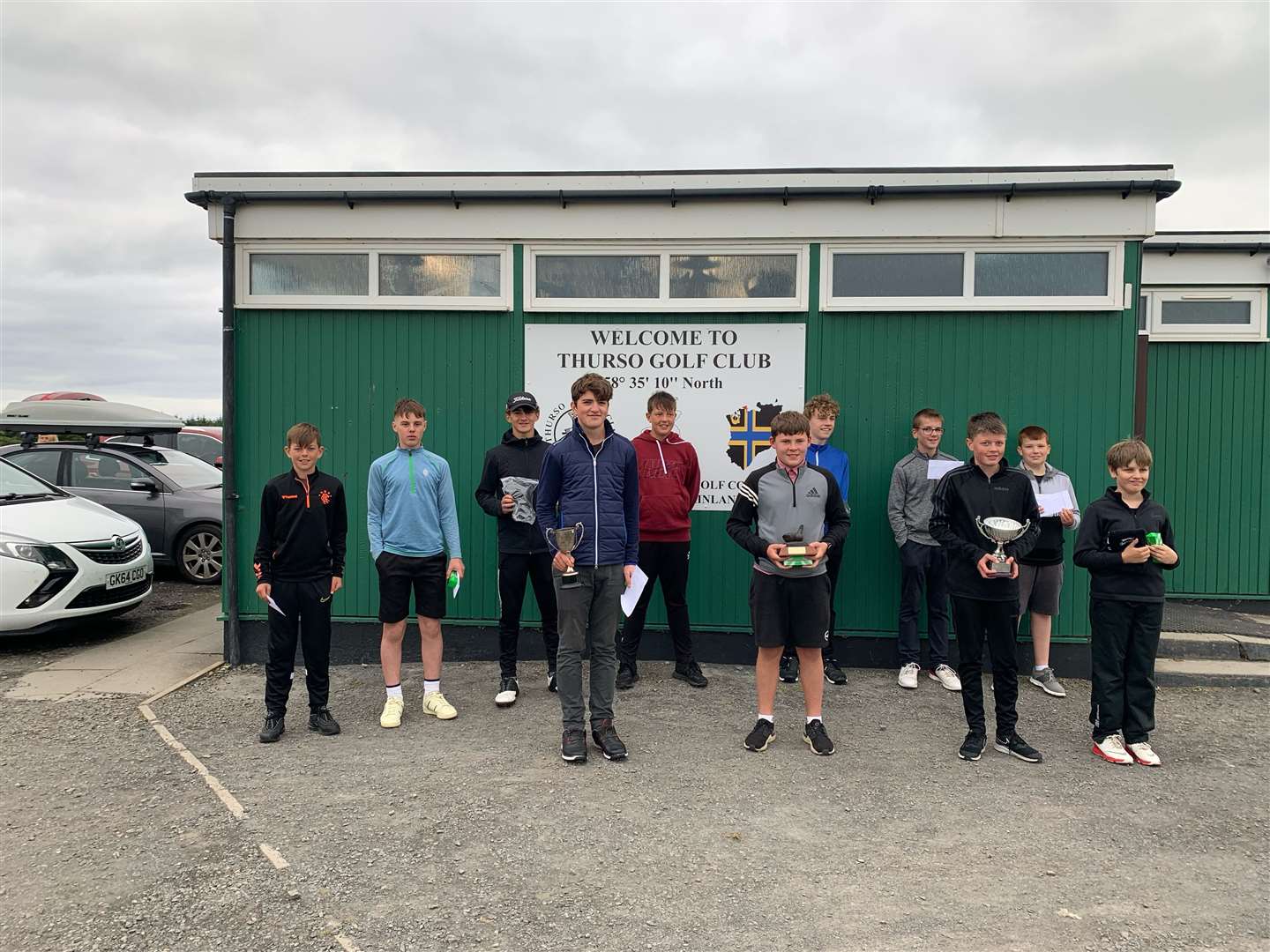 Two competitors played 18 holes off the junior tees, with Murray Mackay from Wick beating Charles Fryett by one shot to lift the trophy.
The seven-hole boys' competition Ethan Mackenzie took first place on 44, with Riley Gray next on 48. The remaining places were filled by Jay Kirkwood, Ryan Wyllie, new start Lee Bain and the youngest seven-hole competitor, Jackson Weir.
The girls' seven-hole section saw four competitors heading out and Zara Kirkwood took top spot with 53, followed closely by Victoria Fryett. Roni Wares and Jessica Calder occupied the next two places.
Then it was the turn of the younger golfers, who played three holes. They showed how competitive and enthusiastic they were, with even the drizzling rain not putting them off.
First three-hole girl was Lily Moodie with 26, with Ava Kelly from Reay one behind. Sophie Mackay and Chloe Rosie were third equal on 29, followed by Caitlyn Irwin, Ella Munro, Lauren Tunn, Amy Andrews and Freya Allan.
First place in the three-hole boys' competition went to Findlay Calder with a 22, two shots clear of Orry Grey on 23. Struan Sparling was third and Jack Sinclair took fourth spot.
In fifth place was the youngest competitor of the day, Owen Dunnett, on 35 shots, and sixth equal on 37 were Lachlan Sparling and Lachlan Forbes, followed by Alex Sinclair and Cameron Forbes.
The club expressed its gratitude to sponsor DSRL and all the coaches and parents for their support.
---
Do you want to respond to this article? If so, click here to submit your thoughts and they may be published in print.
---
---
---