A-Nine is A one for creativity and coffee in Thurso
---
Published: 13:33, 10 September 2020
| Updated: 09:39, 11 September 2020
---
Get the Courier and Groat sent to your inbox every week and swipe through an exact replica of the day's newspaper
---
---
A NEW creative hub has emerged from the ashes of a long-established and well-respected Thurso business in the town centre.
The former Elizabeth's Fabrics shop on Brabster Street is to become a restaurant and above it a hive of creative activity is already under way with jewellery making, art for sale, in-house tailoring and, true to its roots, fabrics are also still available.
On Saturday, professional artist and jewellery maker Lindsey Gallacher invited us to have a look around her new premises which is part of a collective of three traders on the first floor of the complex.
Together with the soon-to-be café on the ground floor, the whole operation is tentatively called A-Nine, with an obvious nod to the A9 road system it sits next to in the town centre.
Lindsey appeared on the Sky Arts series Portrait Artist of the Year 2019, creating a stunning scratchboard portrait of rapper and actor Asher D. Other scratchboard works by her grace the walls of the gallery space she has created, that also includes work by other local professional artists.
"I'm still making jewellery but I now have extra space to sell local makers and artists work as well," said Lindsey.
"The ones here today will be changed in a few months to another lot of artists. It's a mix that includes my work and the work of others who are trying to make a living from their art."
Her former gallery and workshop was based at Swanson Street but the new space is much bigger, better lit and very accommodating for the casual browser.
"Everyone who's come in has been delighted with the place and say it's really uplifting for the town," added Lindsey.
Gallery1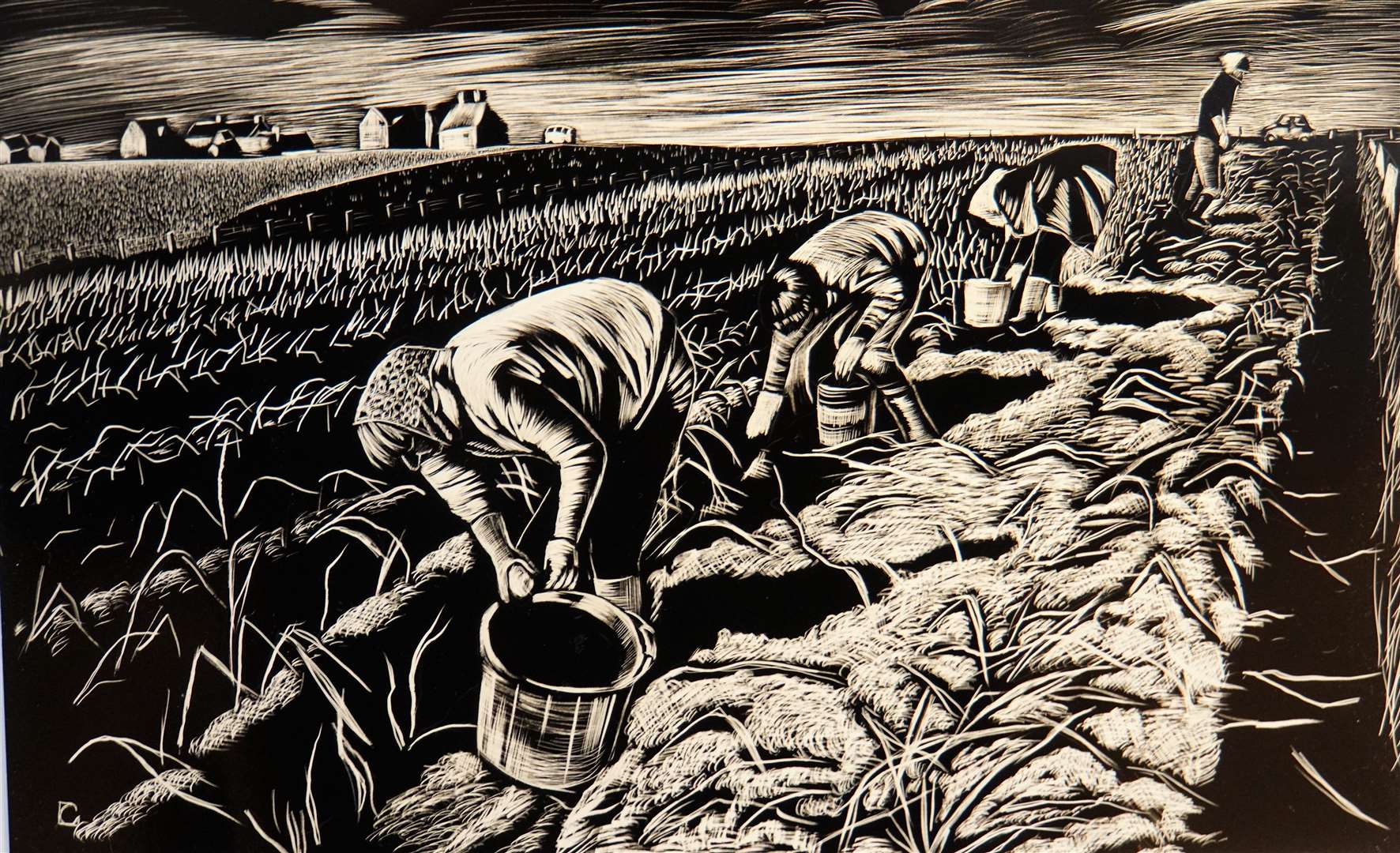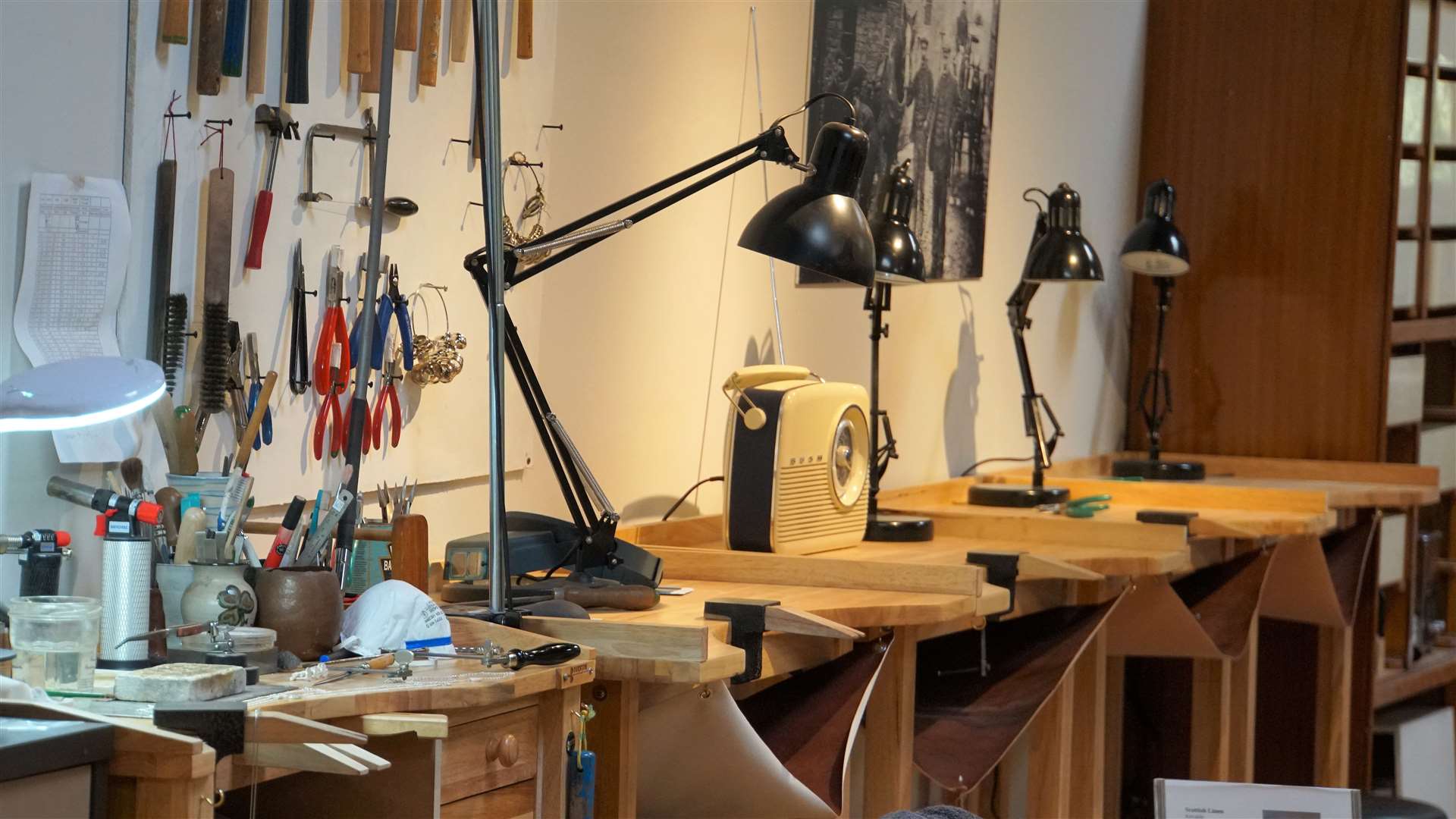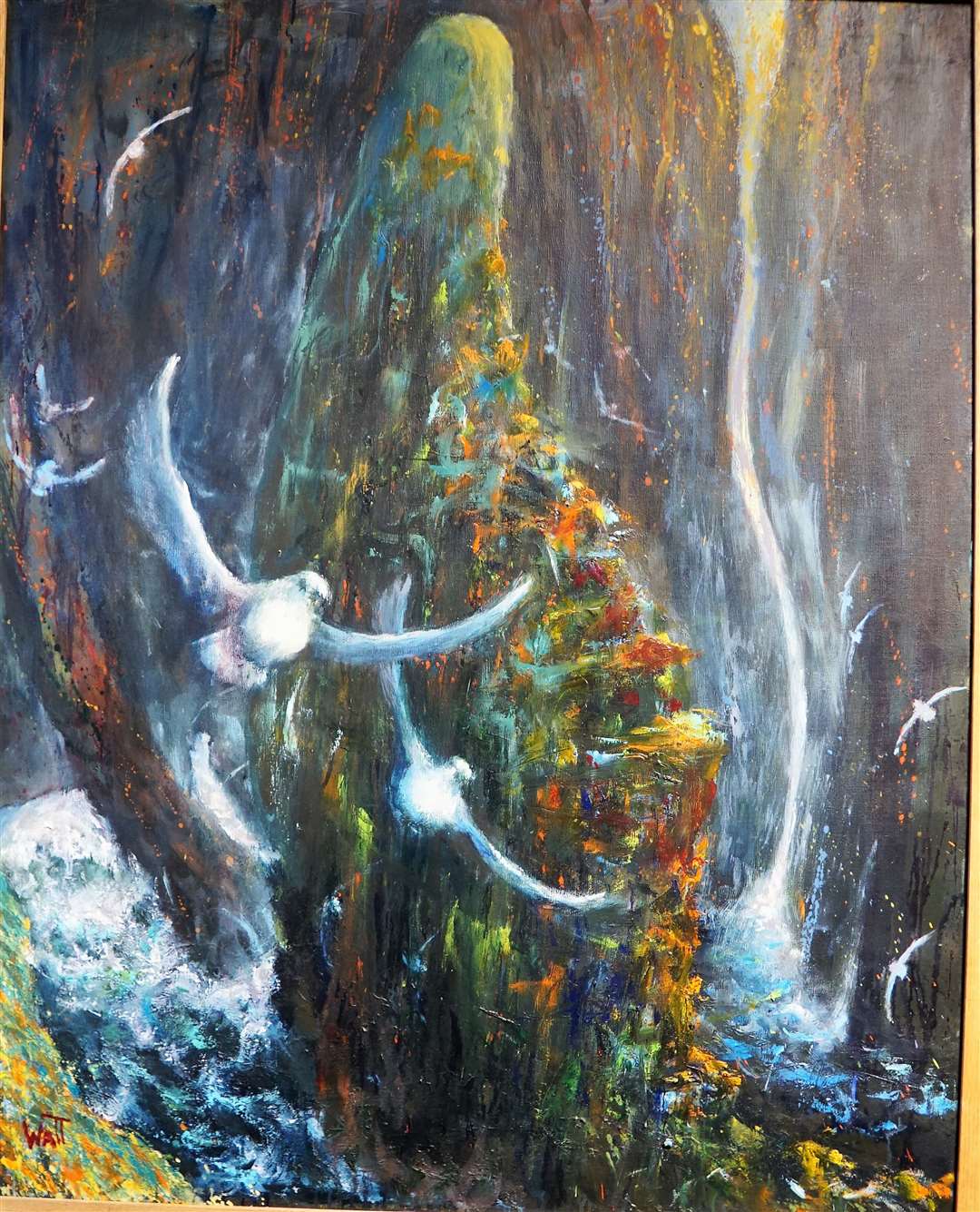 Ian Pearson, chairman of the Society of Caithness Artists, was browsing some of the fine selection of paintings on show in Lindsey's space and said he was "very pleased" to see an outlet for local artists.
"With galleries restricting access it's nice to see a new gallery open with plenty space to promote artists' work," he said.
"It's looking really good and I hope it's well supported by the local people who have been suffering from a starvation of art outlets."
The building at 1-3 Brabster Street also accommodates Alison Munro's business – which continues the proud tradition set up by her mother Elizabeth Macdonald who traded as Elizabeth's Fabrics.
"The main part of my business is interior design – helping people choose their curtains and interiors and giving them advice from our years of experience," said Alison.
Alison says she also supplies materials to craftspeople and hopes to still provide the same level of service and quality customers were used to.
"Elizabeth's is still trading as Elizabeth's and it was important to keep that name as we'd really built up a good reputation over all those years."
Also in the first floor complex, is dressmaker and tailor Gail Russell who has been trading from the same building for 22 years but closed at the start of lockdown and when work started on the new enterprise.
"I've stayed where I was but extended my space," said Gail.
"People can come to me for small repairs [of clothing] or sometimes a person will come in with a wedding dress from their mother or grandmother and I'll change it into a more modern style."
Gail says she is best known for wedding dresses but also works on men's clothing and can, for example, help transform vintage suits and jackets for a good fit.
The final people encountered at the A-Nine complex on Saturday were entrepreneurial husband and wife team Hans Fischer and Michele Dinger who bought the Brabster Street building in April.
"When we bought the place we were originally doing it to help Alison [Munro] and then we planned a café on the ground floor which will open in November," said Michele.
The couple has already transformed the old Olrig estate at Castletown and harbour many creative plans for the ground floor section of the A-Nine complex.
Michele added: "Apart from quality coffee we are thinking about a health food store and even a skateboard shop within it.
"We want it to be a bit more hip and a bit more vegan – kind of like the sort of place we'd like to go ourselves, I guess."
Hans said that it's been mainly Michele who came up with all the ideas for the transformation. "I must say, she's done a hell of a job getting this done in only a few months," he said.
Michele said that "to be fair" it was a whole team that was involved with the project.
"From the plumbers to the electricians, it was an extraordinary group of people who came to work on the place, even youngsters – so we can't take all the credit," added Michele.
A-Nine may be a work in progress but come November, with the café opening, it looks set to become a very vibrant addition to Thurso town centre.
New lease of life for long-established Thurso business
---
Do you want to respond to this article? If so, click here to submit your thoughts and they may be published in print.
---
---
Get a digital copy of the Courier and Groat delivered straight to your inbox every week allowing you to swipe through an exact replica of the day's newspaper - it looks just like it does in print!
SUBSCRIBE NOW
---
---