Volunteers rise to the challenge by making hundreds of items of protective clothing
---
Published: 07:27, 30 June 2020
| Updated: 09:41, 30 June 2020
---
Contribute to support quality local journalism
---
---

A band of more than 40 volunteers have been busy during lockdown making around 900 items of protective clothing for local health workers.
The Caithness and north-east Sutherland group – For the Love of Scrubs – was set up via Facebook and is part of an NHS Scotland initiative.
Led by Lindsay Broomfield, the volunteers found that the work gave them a sense of purpose during lockdown.
Lindsay, who designs and makes costumes, said she initially offered to help out a friend working in the Covid-19 assessment centre with scrubs and it all grew from there.
She quickly became crucial to the successful outcome of the project, which has become a full-time job for her over the past three months.
Lindsay said: "I wasn't surprised at the number of people who came forward to help sew as there is a wealth of creative talent in Caithness that is untapped and undervalued.
"The community always rises to any challenge and this was no exception. I got a lot from the experience too, meeting new people and building a sewing collective that would be great to tap into for future projects."
Gallery1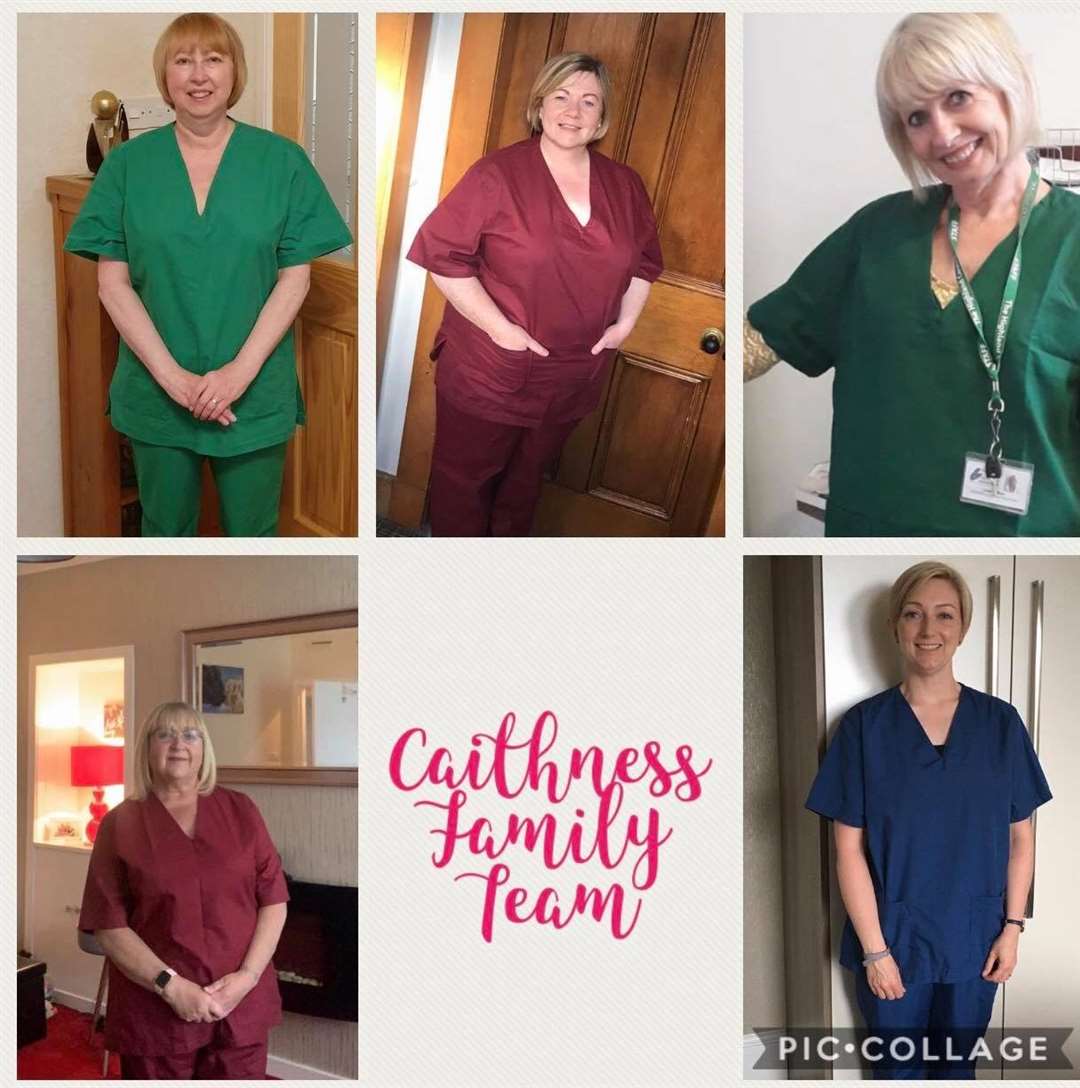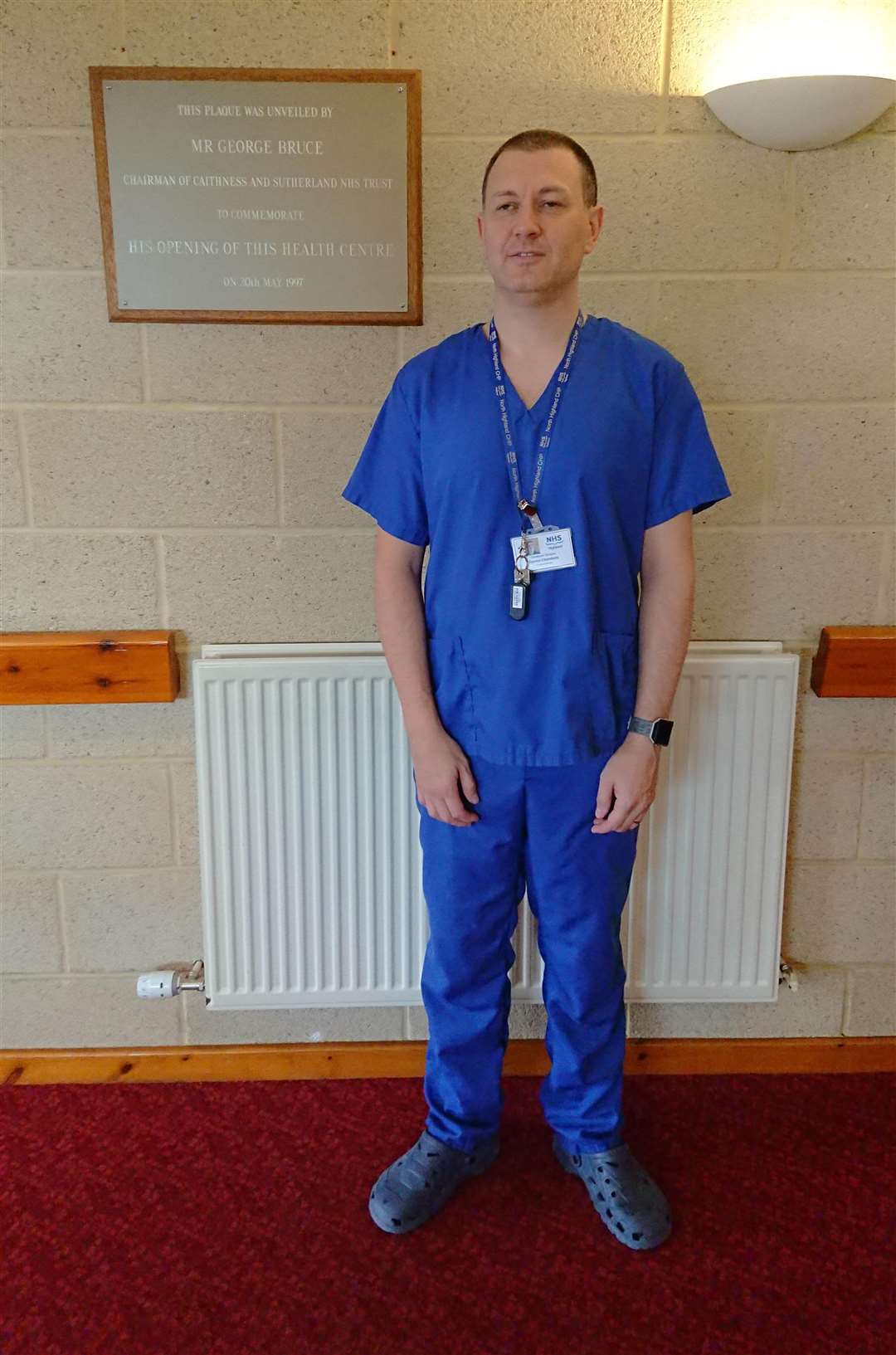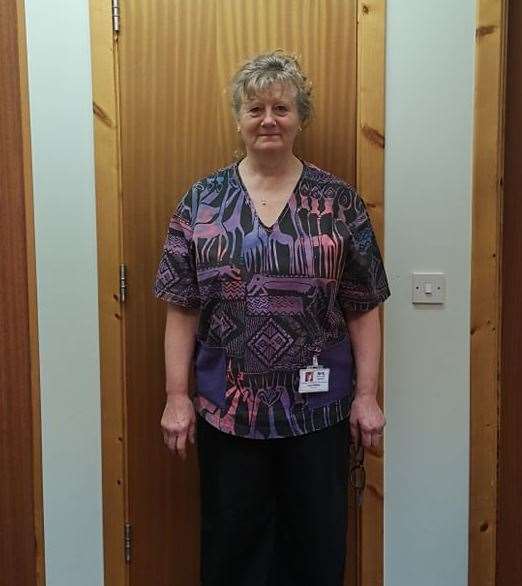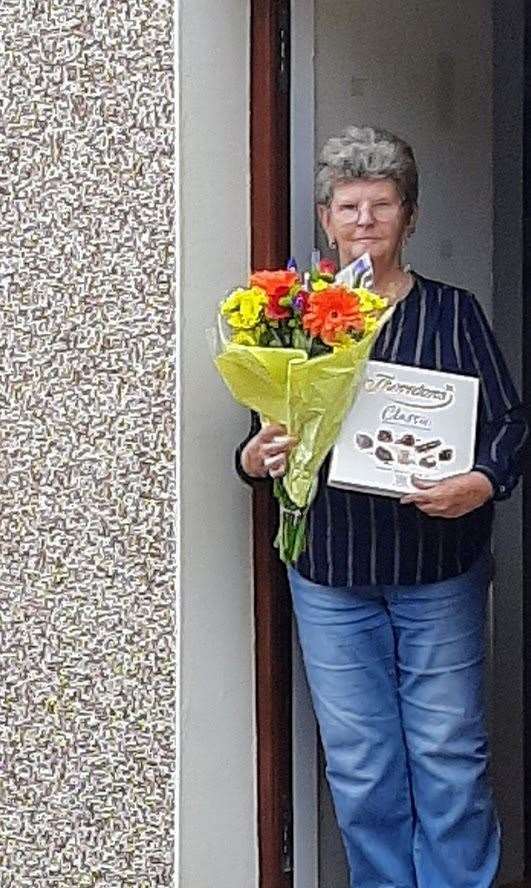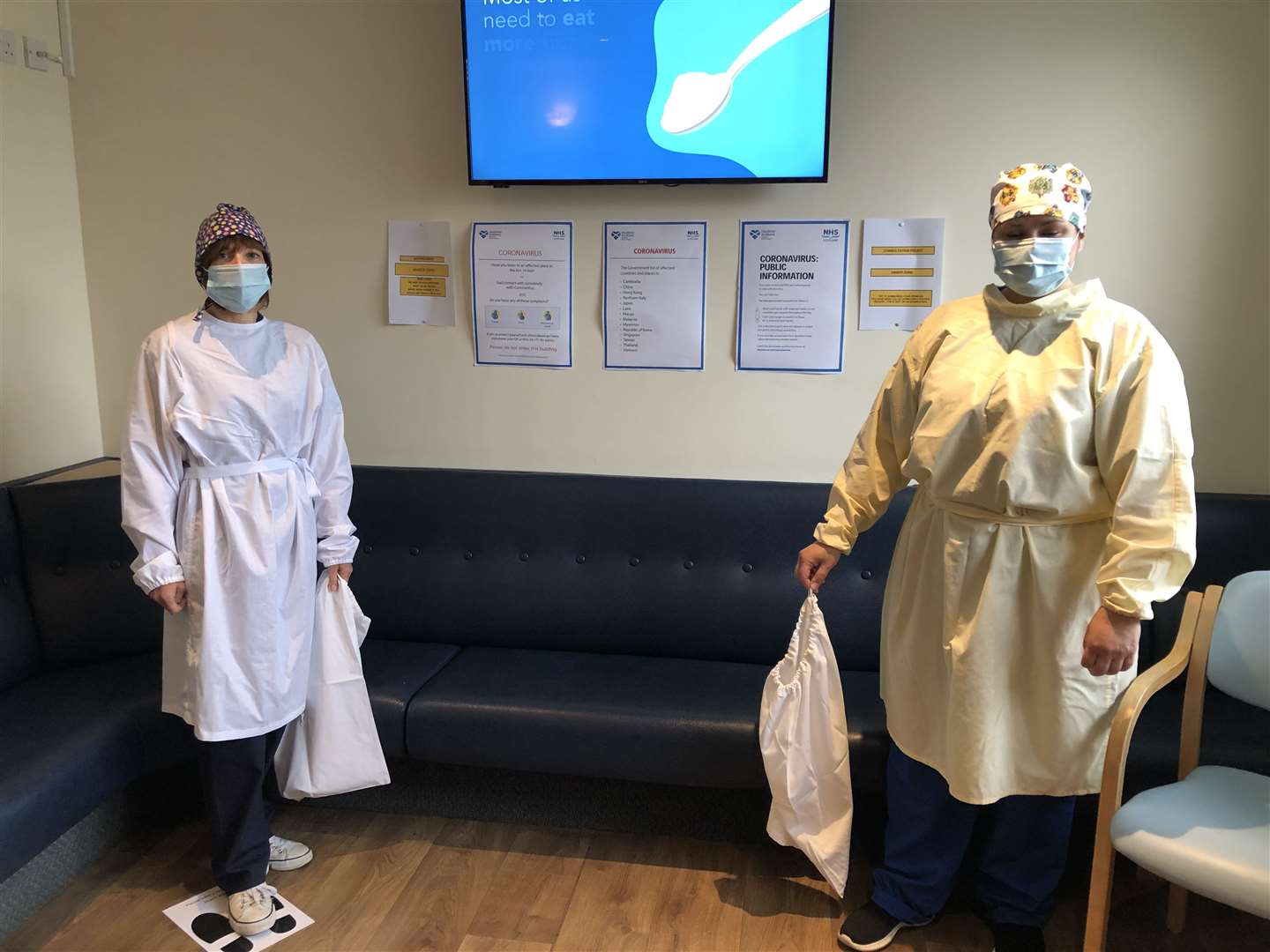 She explained that some of the volunteers said the work had given them a sense of purpose, a focus while living alone during lockdown, and one even revealed that concentrating on sewing had lowered her blood pressure.
In order to find funds for suitable fabric, Lindsay set up an online funding campaign which raised £1927 in just one week, together with an initial donation of £700 from Alexander & Roberson Ltd.
Wick woman Moira Gunn, one of the helpers, said: "The volunteers, whose ages span 40 years, with the oldest being 85-year-old Gracie Swanson, all feel that this has been a rewarding task.
"Most of them, like so many in the wider community, will continue to make the masks recommended by the government for their neighbours, friends and families."
The community always rises to any challenge and this was no exception.
She added: "The group plan to meet up once restrictions are lifted but meantime there is a sense of relief that, under Lindsay's capable leadership, the goal has been reached and that every item of protective clothing requested has been provided.
"The letters of grateful thanks indicate that this is a job well done and that the far north is now better equipped to deal with any future outbreak of this awful pandemic."
Suitable material was sourced through For the Love of Scrubs and it was then pre-cut into ready-to-sew kits by Isobel Ross in Bonar Bridge and Jenny Walker in Dornoch before being transported north by Bell's Seafood.
Lindsay then co-ordinated more than 40 volunteers, prepared sewing packs, made garments, provided instructions and identified suitable online instruction videos for those helping. She also contacted the local hospitals, GP surgeries and care homes to organise deliveries.
Some fabric was also donated to the group by Elizabeth's in Thurso and an overlocker machine was provided by Ellis Eakin, of Durness Street, Thurso.
As a result of all the donations and work carried out by the volunteers, Lindsay, with the help of her niece Ciara Walker, collected and distributed more than 900 items – 220 scrub sets complete with gowns, masks, scrub hats, ear savers and ear-saver headbands.
Deliveries were made to Caithness General Hospital in Wick, Dunbar Hopsital in Thurso and the Town and County in Wick, along with the Covid-19 assessment centre, medical practices throughout the county and healthcare workers.
In addition, gowns made by The Love of Gowns group were distributed to local medical practices – Thurso and Halkirk, Lybster, and Riverview in Wick.
The surplus money raised is being given to an NHS trust to help health workers with their own response to the pandemic.
Off-cuts from the scrubs have gone to Patchwork Pleasures to raise money for other charities.
---
This website is powered by the generosity of readers like you.
Please donate what you can afford to help us keep our communities informed.
BECOME A SUPPORTER
In these testing times, your support is more important than ever. Thank you.
---
---