Volunteers complete upgrading of Wick riverside footbridges
---
Published: 10:46, 20 August 2020
| Updated: 11:12, 20 August 2020
---
Easier access to your trusted, local news. Have a look at our brand new digital subscription packages!
---
---
A dedicated band of volunteers have been praised for their efforts in upgrading two popular footbridges at Wick's riverside.
The work on the Coghill bridges was organised by Wick Paths Group, whose secretary John Bogle said: "It is doubtful that there are many communities anywhere in the country that could pull off such a major project as this."
And the commitment shown by the team has been recognised in the Scottish Parliament, with local MSP Gail Ross lodging a motion congratulating all involved.
The work – carried out over two weekends – included replacing rotting deck timbers and clamps for railing supports, laying a new non-slip fibreglass walkway and painting the railings.
Gallery1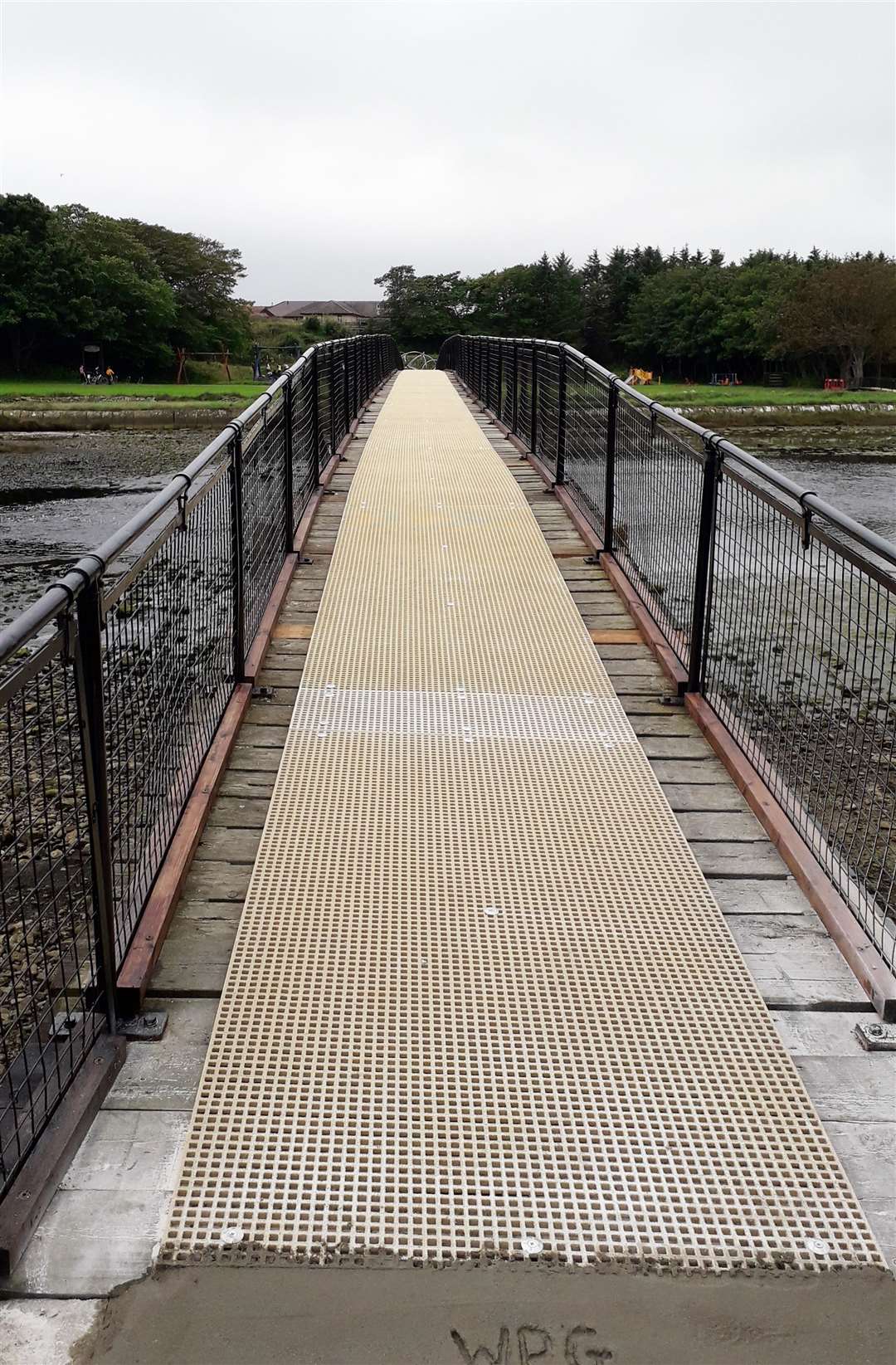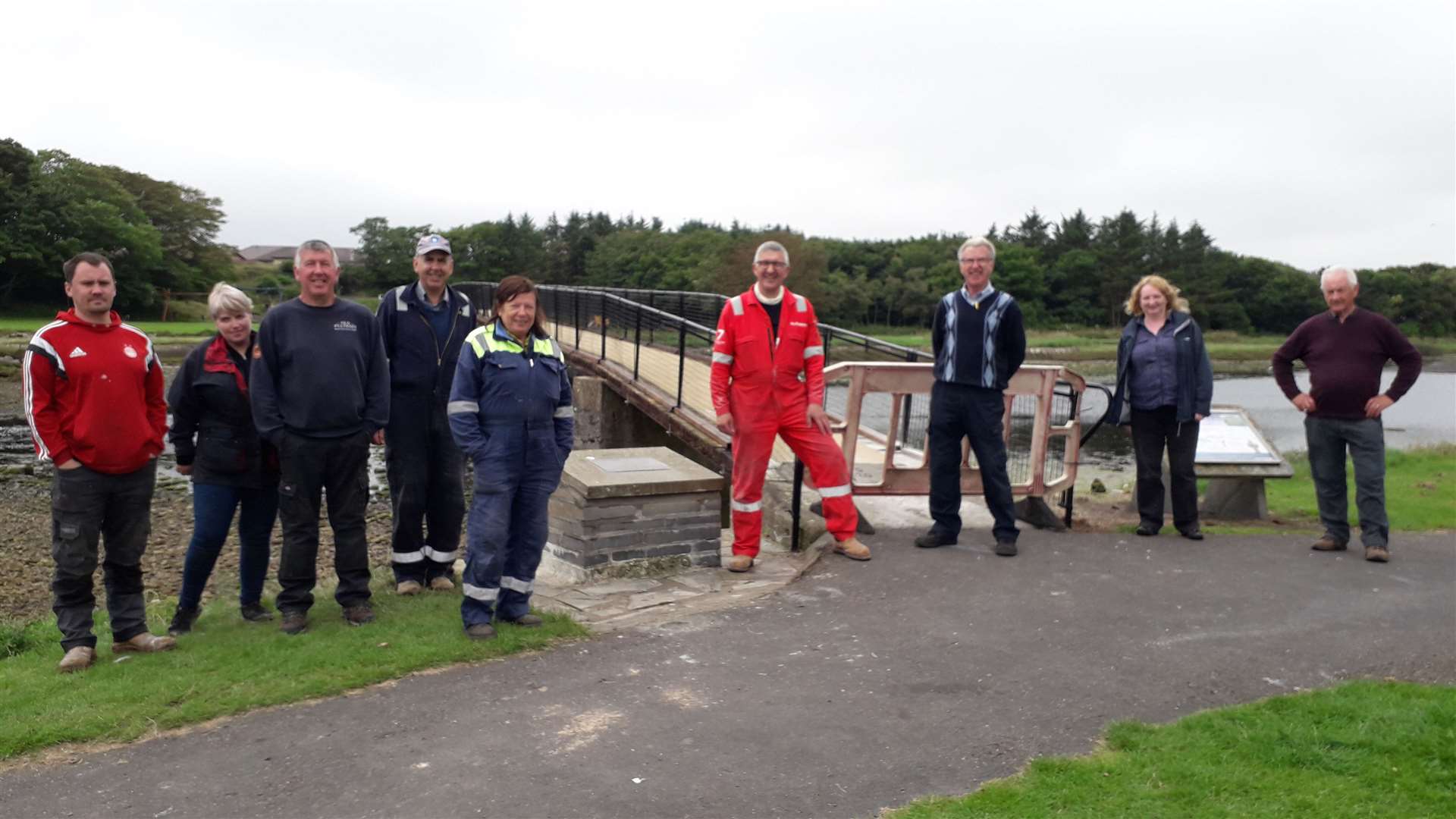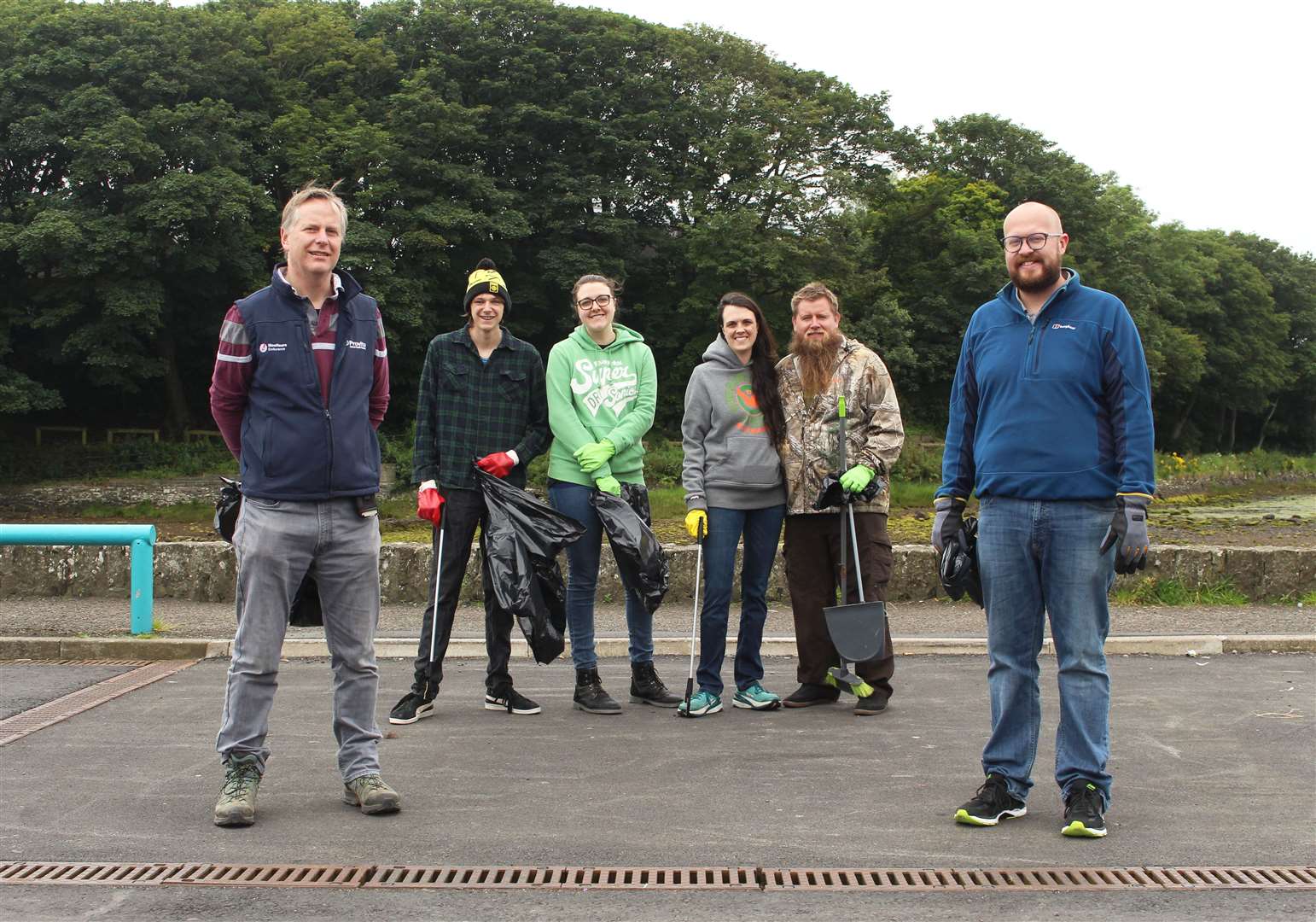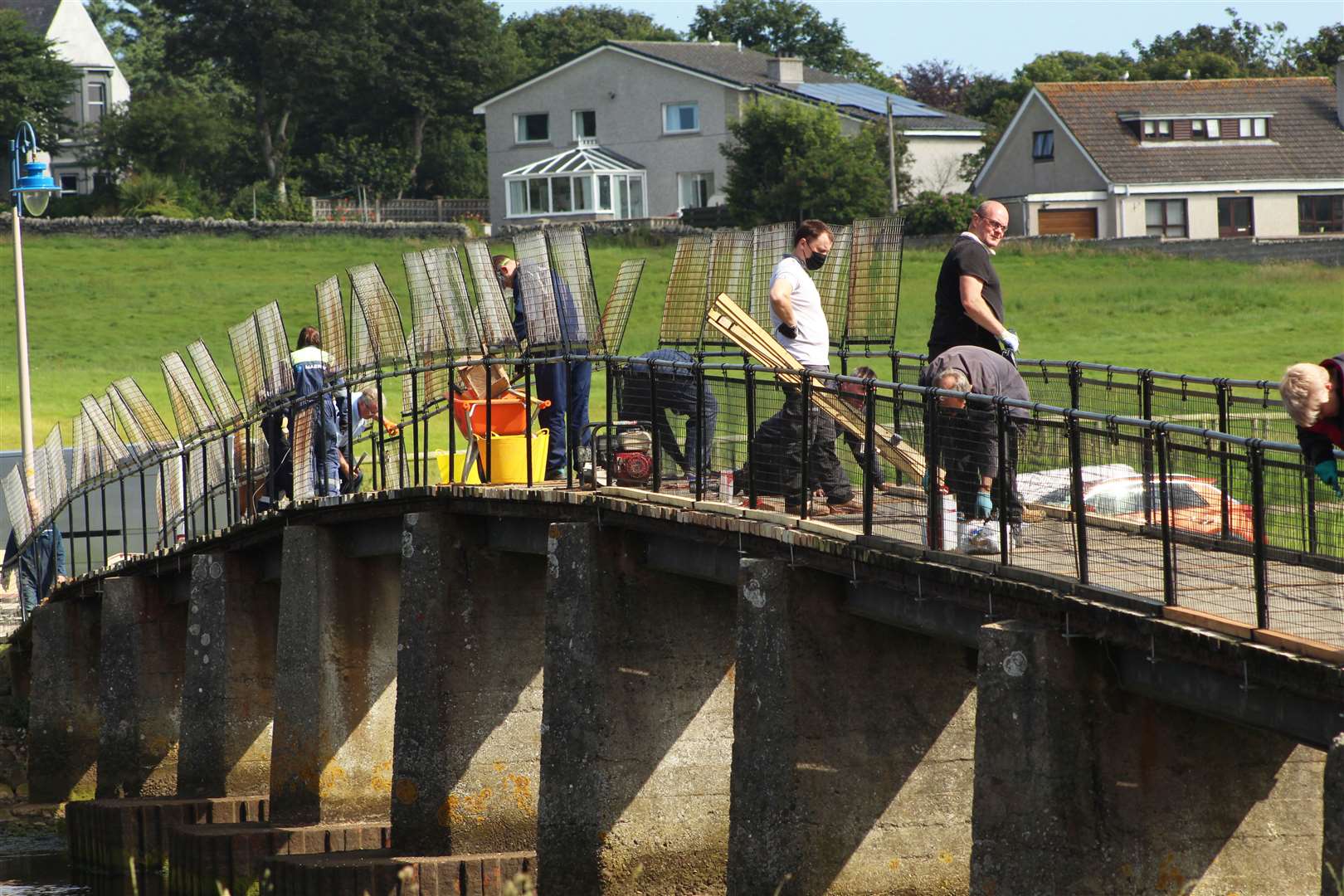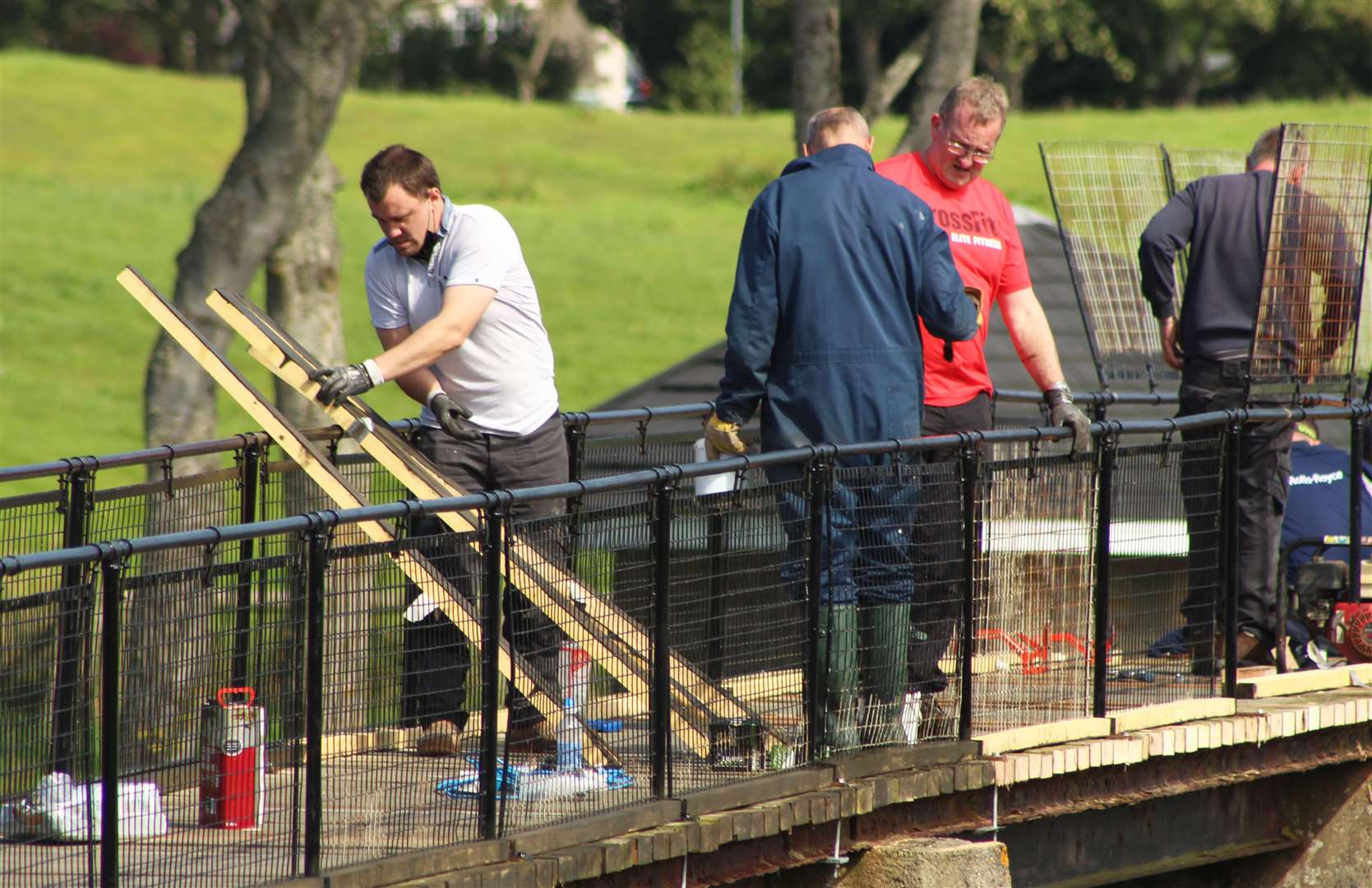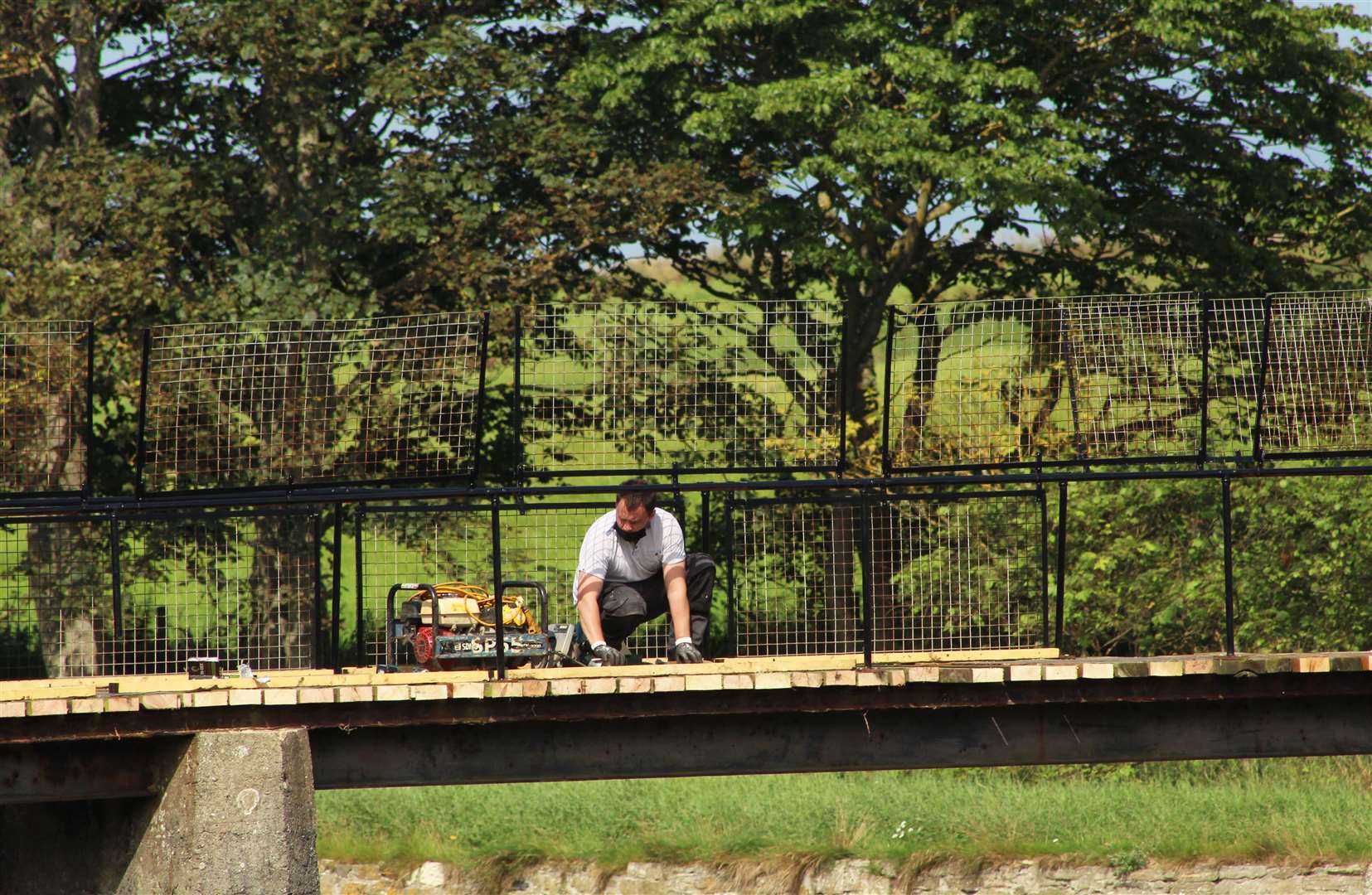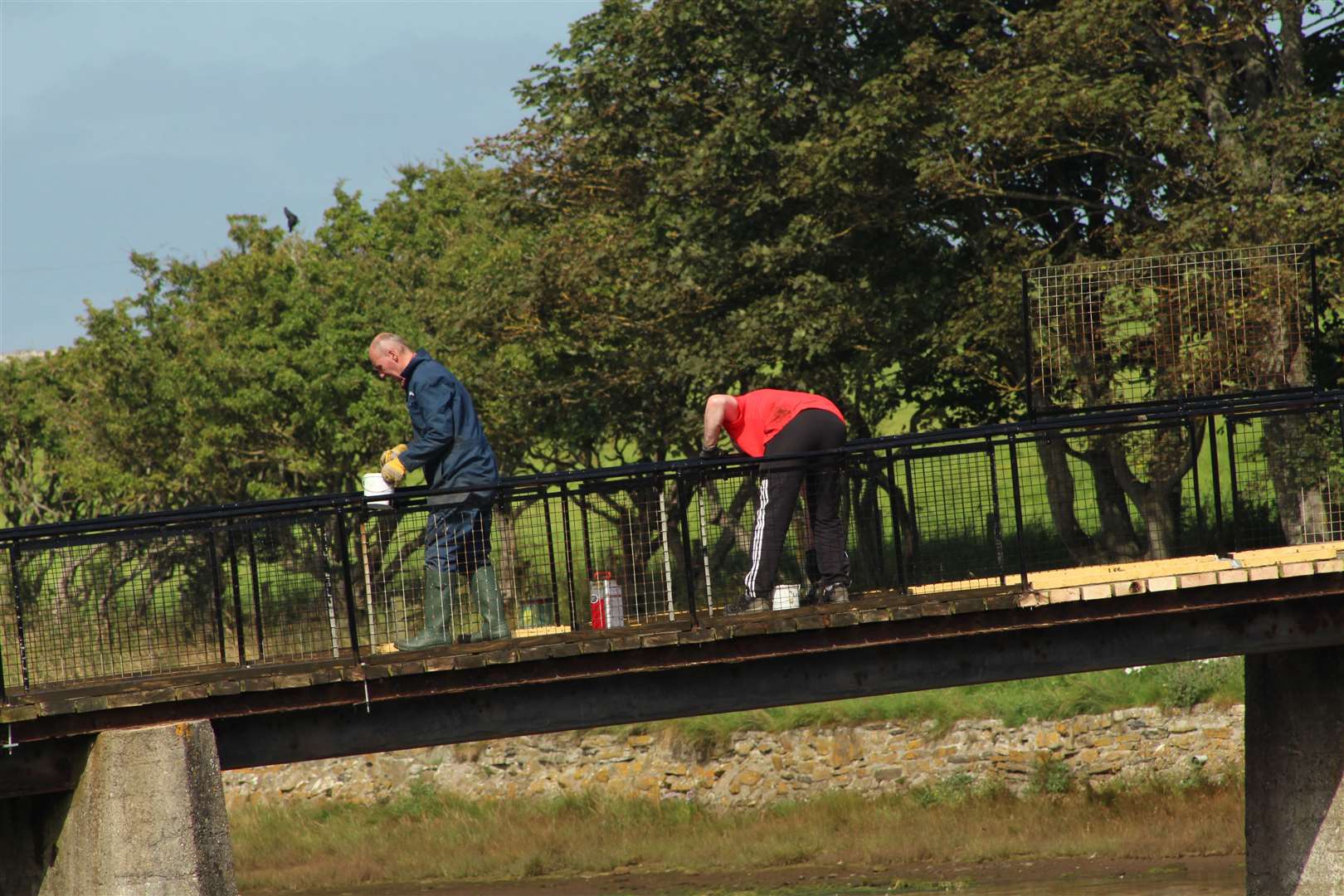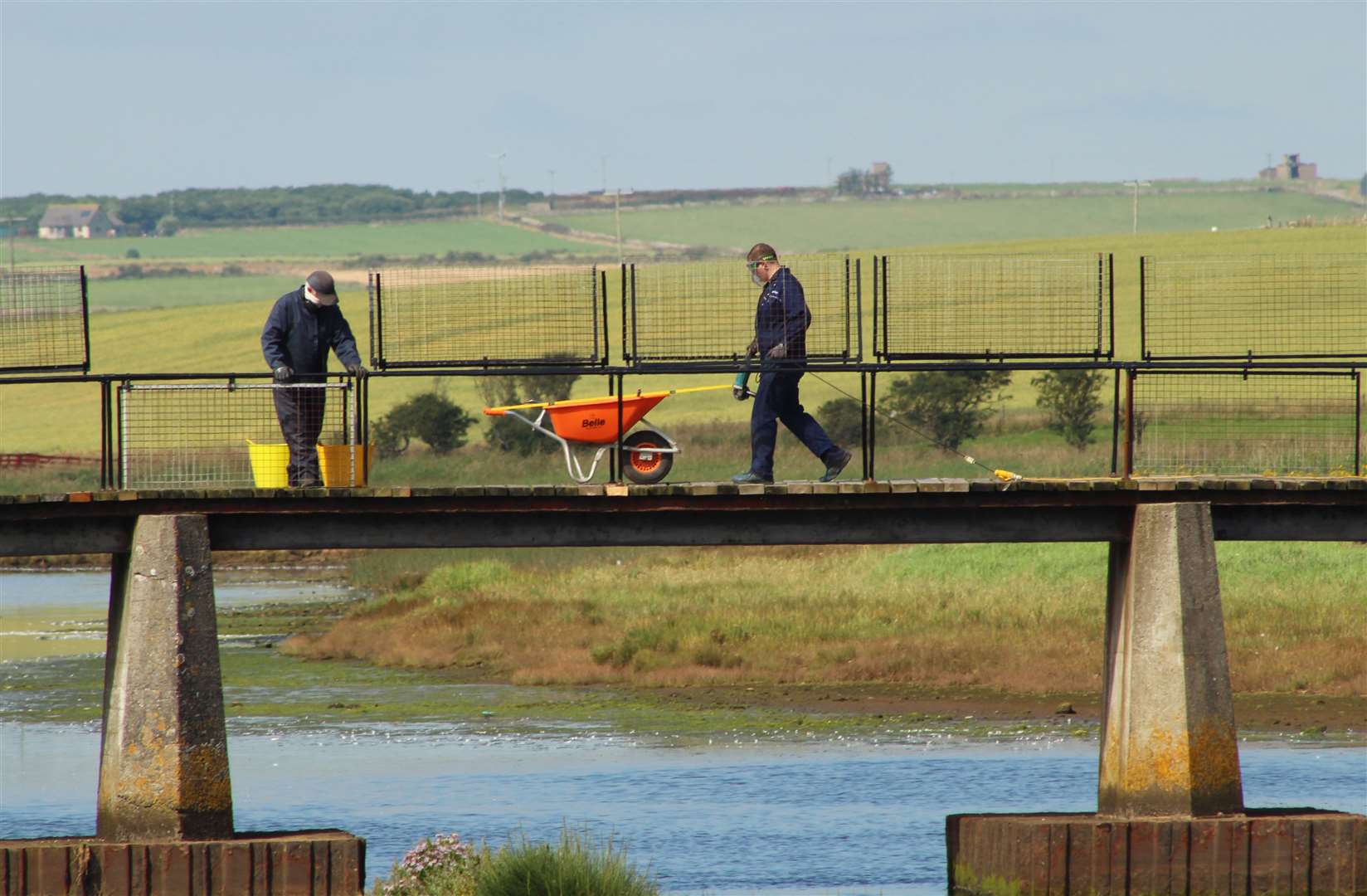 Mr Bogle said: "We would like to say a very big thank-you to all the volunteers who worked so hard over two weekends to upgrade the Coghill bridges. We finished on Sunday just after 2pm, although the bridges remained closed overnight to allow the cement ramps to harden.
"We had thought before this past weekend that the work may need to go to a third weekend. However, we had 15 socially distanced volunteers working on the bridge over Saturday and Sunday and everything seemed to click into place.
"We also had great support from local businesses, from providing materials to supplying refreshments."
Mr Bogle paid tribute to project leader Willie Watt.
"It was Willie's idea to upgrade the bridge – he came up with the detailed proposal, and a health and safety assessment, and then he led the project," Mr Bogle explained.
"No problem was too big for him. A couple of the railing supports were found to be broken, so Willie got them welded. We ran out of paint on the Sunday afternoon, so Willie made a phone call and we had a big tin of paint donated within minutes.
"We ran short of about 0.5m of decking, so Willie made another phone call and we got some thanks to Wick Harbour Authority – and so on. When we finished at night and went home, Willie still had a full truck and trailer to take away and unload.
"Without his drive and his contacts the project would never have happened."
Mr Bogle had made it clear at the start of the work that it was a major project for a voluntary organisation and the biggest one that the paths group had undertaken.
"It shouldn't be underestimated what has been achieved at the Coghill bridges," he said. "The community council has been pushing Highland Council to upgrade the bridges for years, but for various reasons only essential repairs were carried out.
"It is down to the skill and dedication of local volunteers, plus the vision and leadership of Willie Watt, that this major project has been delivered at minimal cost to Highland Council.
"Also on Saturday we had a successful litter-pick of both sides of the river. There was a tremendous turnout from Wick Paths Group members, volunteers from Pulteneytown and Thrumster Church, Wick Riverside Volunteers and members of the public.
"Highland Council provided refuse sacks and wheelie bins and a large amount of rubbish was collected, including a very large sheet of black plastic partly embedded in mud which took two volunteers to pull out and carry away.
"I would like to thank all who turned out to help. The community spirit is indeed strong in Wick."
Gail Ross, the SNP MSP for Caithness, Sutherland and Ross, said: "Wick has a long-standing tradition of volunteering and the community spirit that has been shown with the refurbishment of the Coghill bridges at the riverside exemplifies this. It's a very popular area to go for a walk for both locals and tourists and I am delighted that this work will enable the bridges to stay open.
"I hope that many more people will continue to enjoy the riverside for many years to come. My heartfelt thanks to everyone, individuals and businesses, who gave their time and resources."
Her motion, lodged on Monday, states: "That the Parliament congratulates the Wick Paths Group on the refurbishment of the two Coghill bridges at Wick River; notes that this is a popular walking spot for locals and tourists and that the work was completed over two weekends by volunteers; acknowledges that the work would not have been possible without the help of a wide range of local businesses, Wick Community Council and Highland Council; hopes that many people will be able to enjoy the river walk, and thanks everyone involved for their hard work."
Wick Paths Group was supported by a number of organisations, businesses and individuals over the course of the Coghill bridges project.
Highland Council provided funding for materials and supplied refuse sacks for the litter-pick, as well as removing the collected rubbish, while the Royal Burgh of Wick Community Council gave funding for additional materials.
Subsea 7 loaned equipment and donated materials, and Wick woodyard donated materials and the use of its premises.
K Little Body Repairs Ltd donated paint, while Wick Harbour Authority provided fixings and allowed storage of materials.
Caithness Seacoast gave a loan of equipment, as did M MacDougall as well as donating fixings.
The Norseman Hotel and Wick Caravan and Camping Site both donated food and refreshments.
The main Coghill bridge, built in 1893, was gifted to the people of Wick by Harry Coghill who donated the crossing as a tribute to the place of his birth.
---
Do you want to respond to this article? If so, click here to submit your thoughts and they may be published in print.
---
---
---