Photographer James Gunn offers tips on capturing surfing action at Thurso beach
---
Published: 09:28, 09 January 2021
---
Get the Courier and Groat sent to your inbox every week and swipe through an exact replica of the day's newspaper
---
---
Caithness was due to host the Scottish and British surfing championships last year, but both were postponed to 2021 due to the Covid-19 pandemic.
However, surfers from all over the UK flocked to Thurso Bay on various days over autumn and winter to catch the excellent waves on the reef at Thurso East.
In certain conditions the waves are said to be the best in Europe and they are right on our doorstep.
I managed to capture some action shots, some of which can be seen here. As the surfing season lasts from October through to April, I thought budding sports photographers may be interested in some tips and advice.
The seven-day wave forecast is what all surfers review in deciding if it is worthwhile to travel to Thurso. This is available on the website www.magicseaweed.com and it is usually fairly accurate, but not always.
To get close to the action you will need as a minimum, a 300mm telephoto lens, but 400mm is ideal. Using a lens extender helps to increase the focal length even further. A monopod or tripod with a ball head should be used to avoid camera shake and sore arm muscles.
Your camera should be able to take at least five photos per second to help ensure the right moment is captured. In order to freeze the water spray, a fast shutter speed of at least 1/2000 sec is required. On dull days this means increasing the ISO rating (sensitivity of the sensor) to achieve this.
Gallery1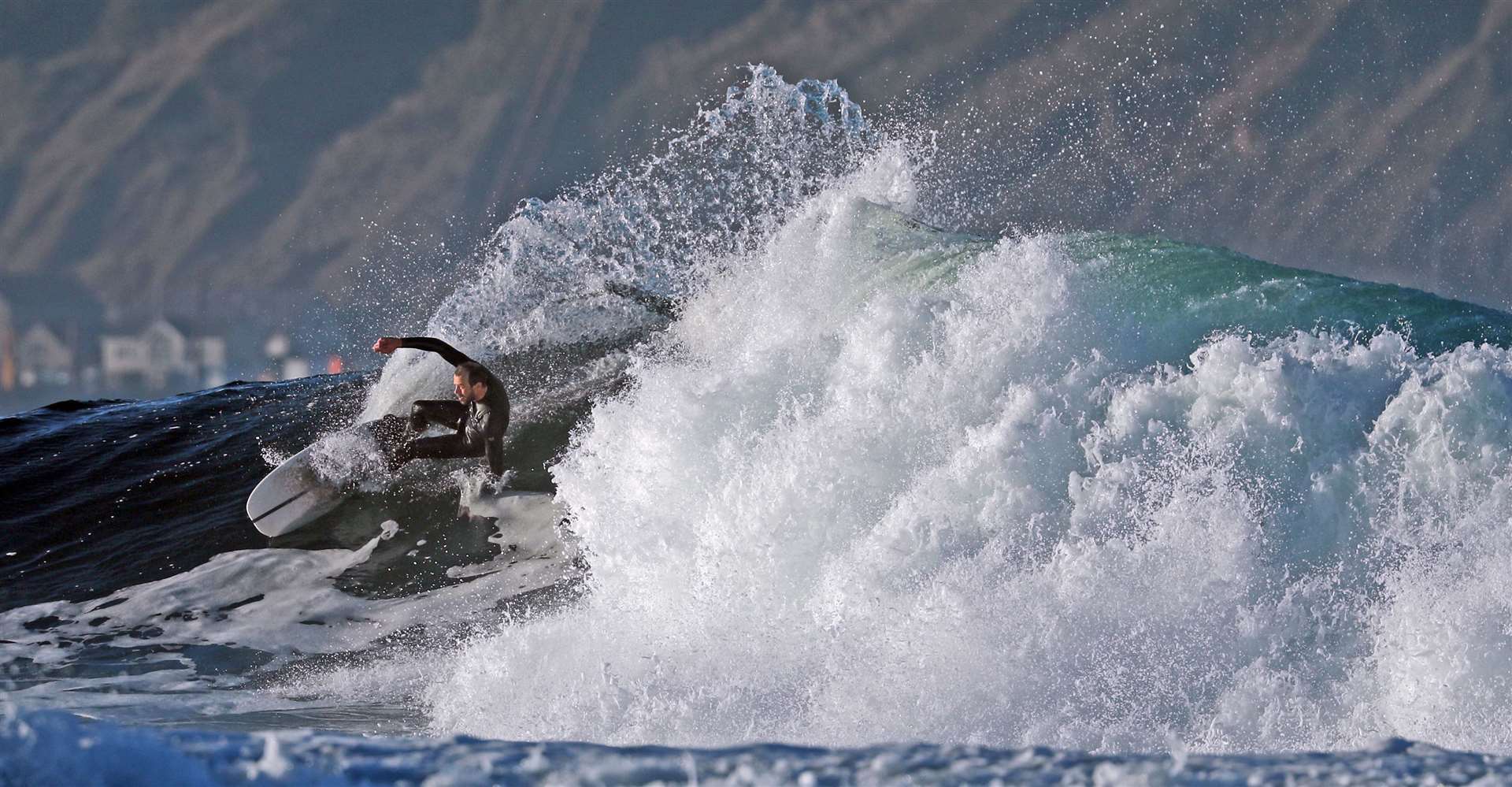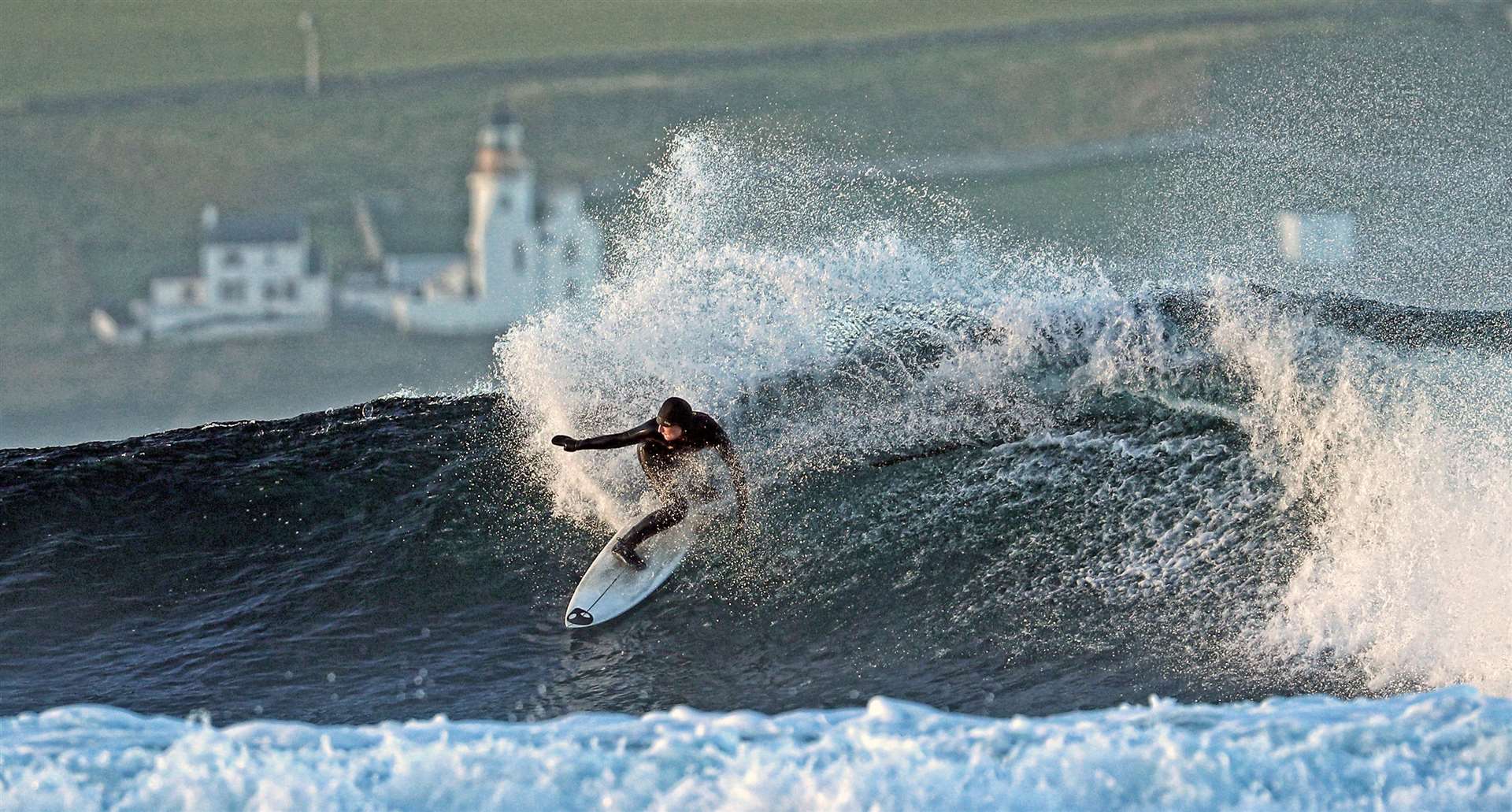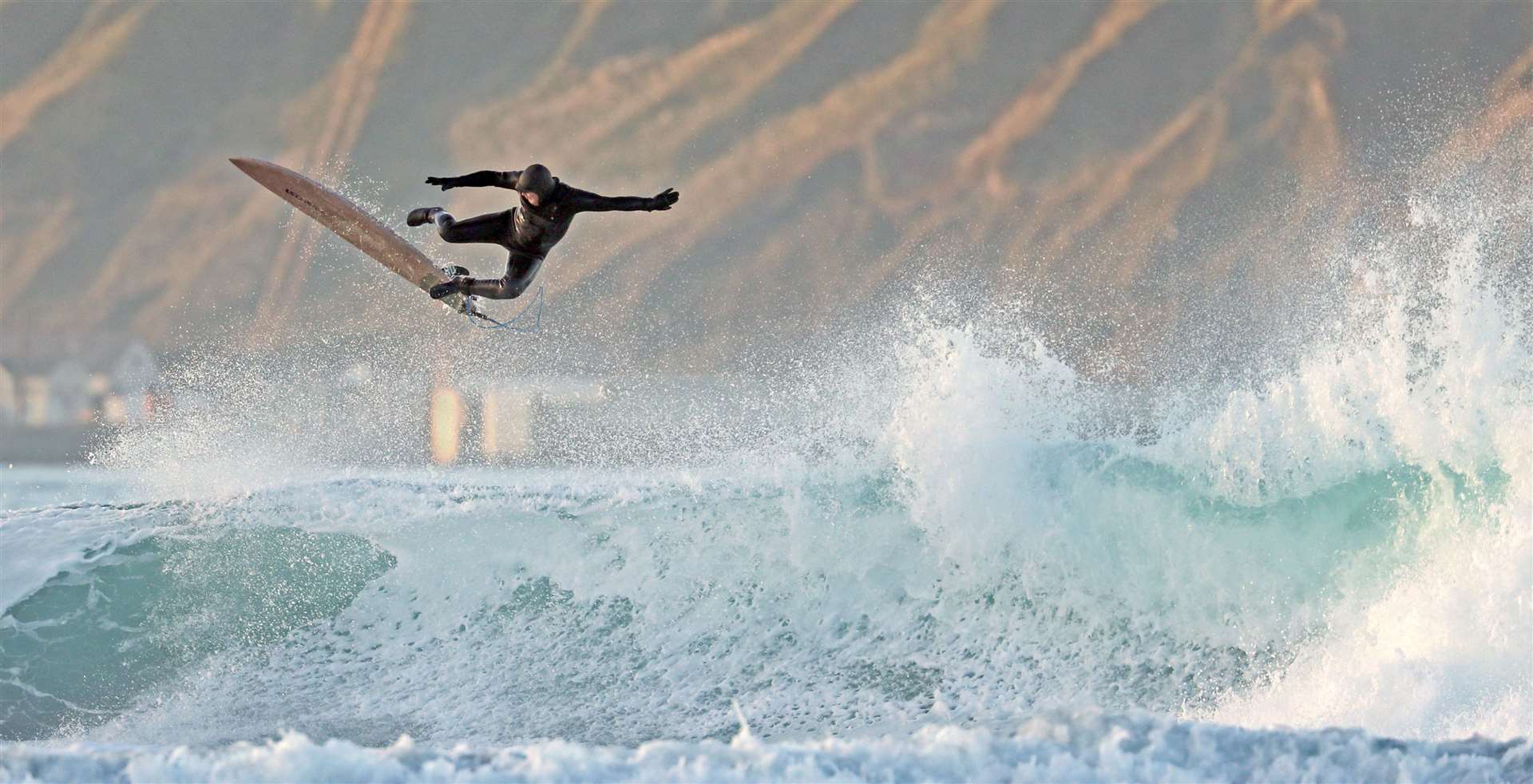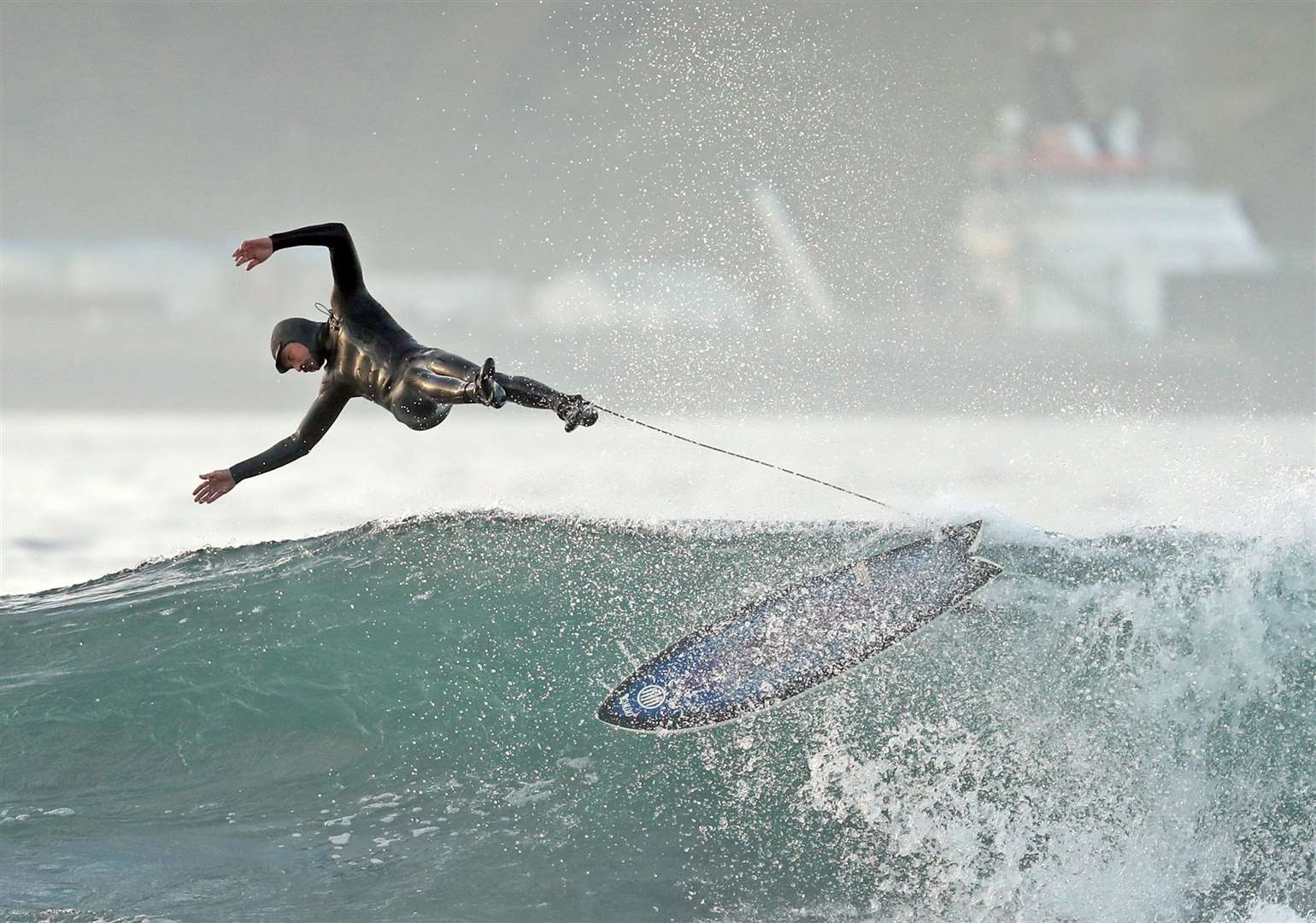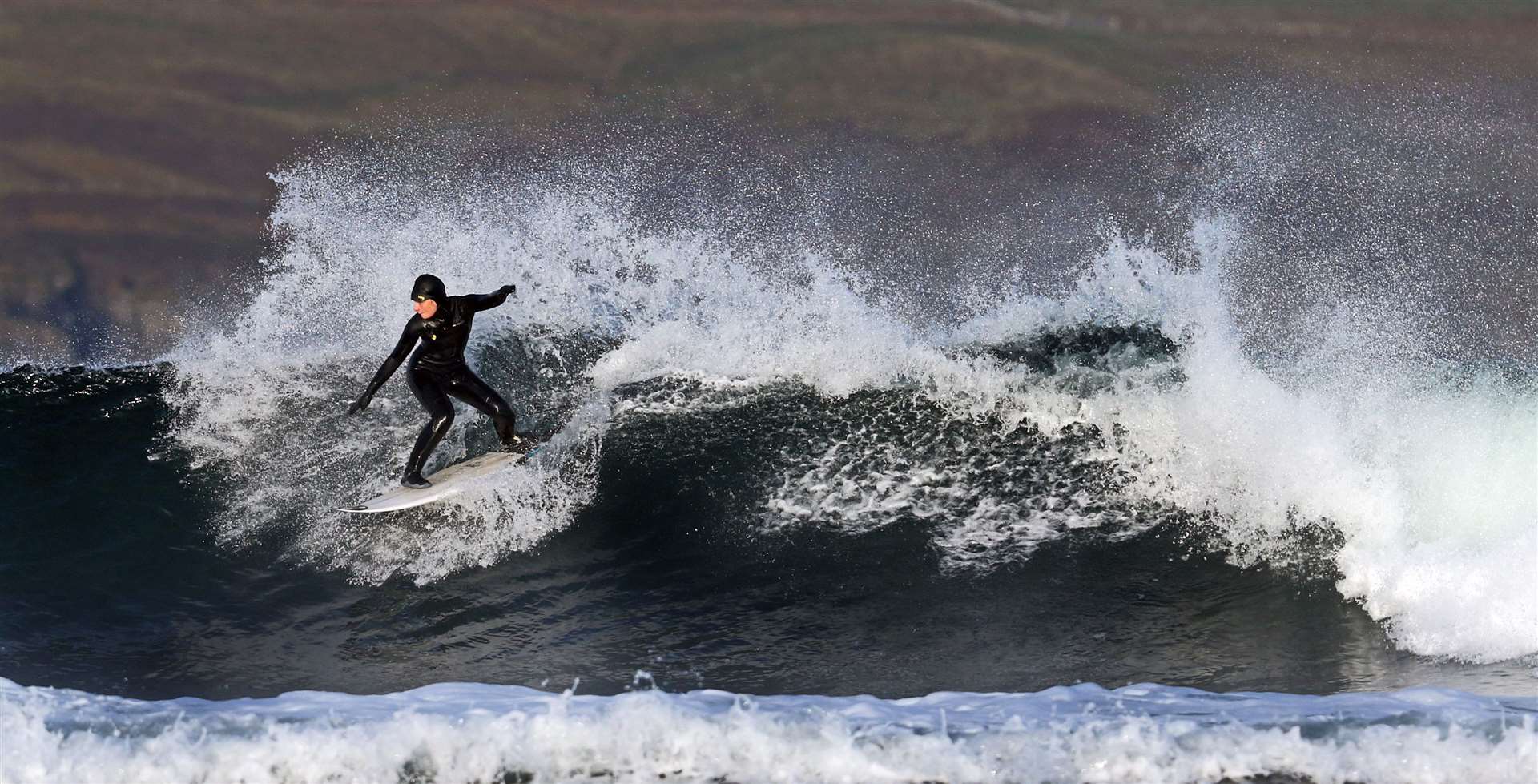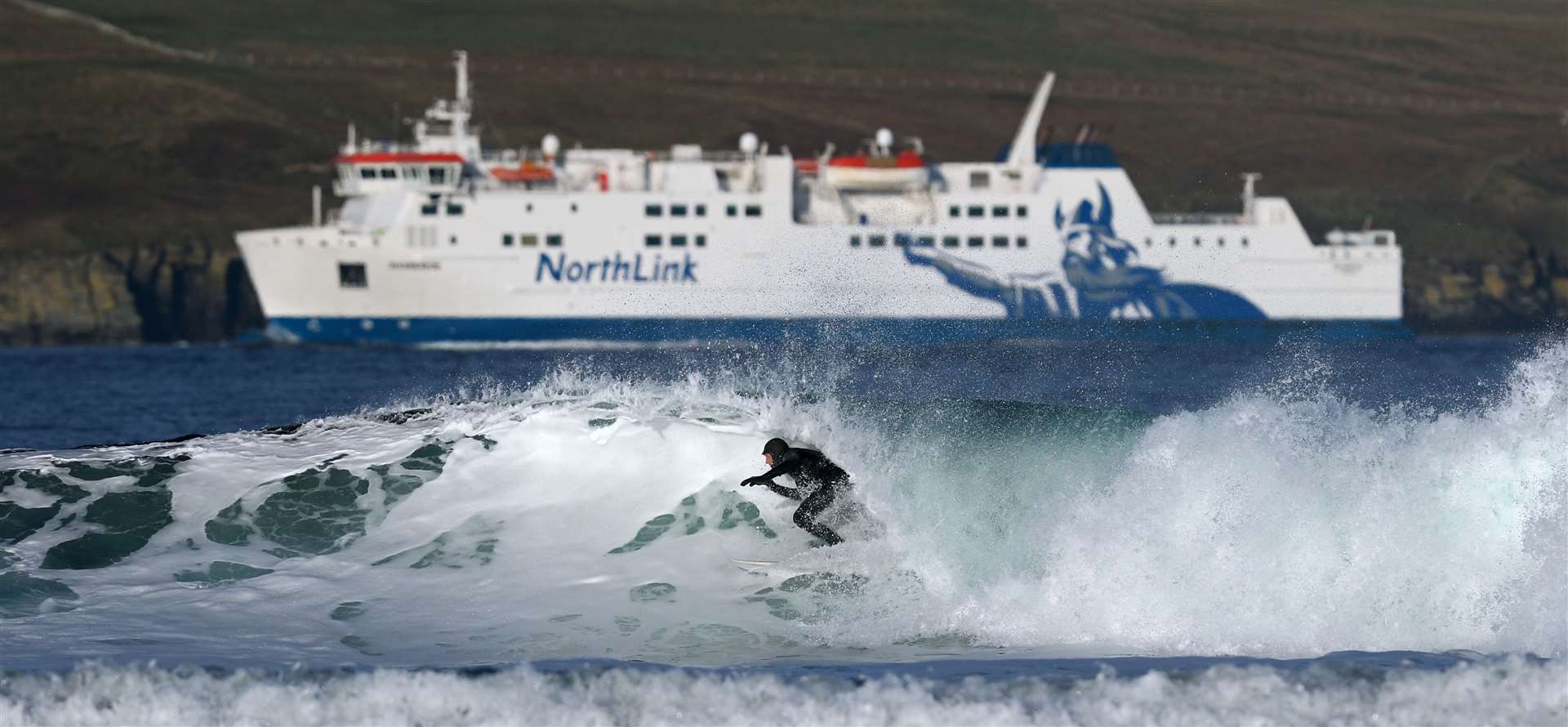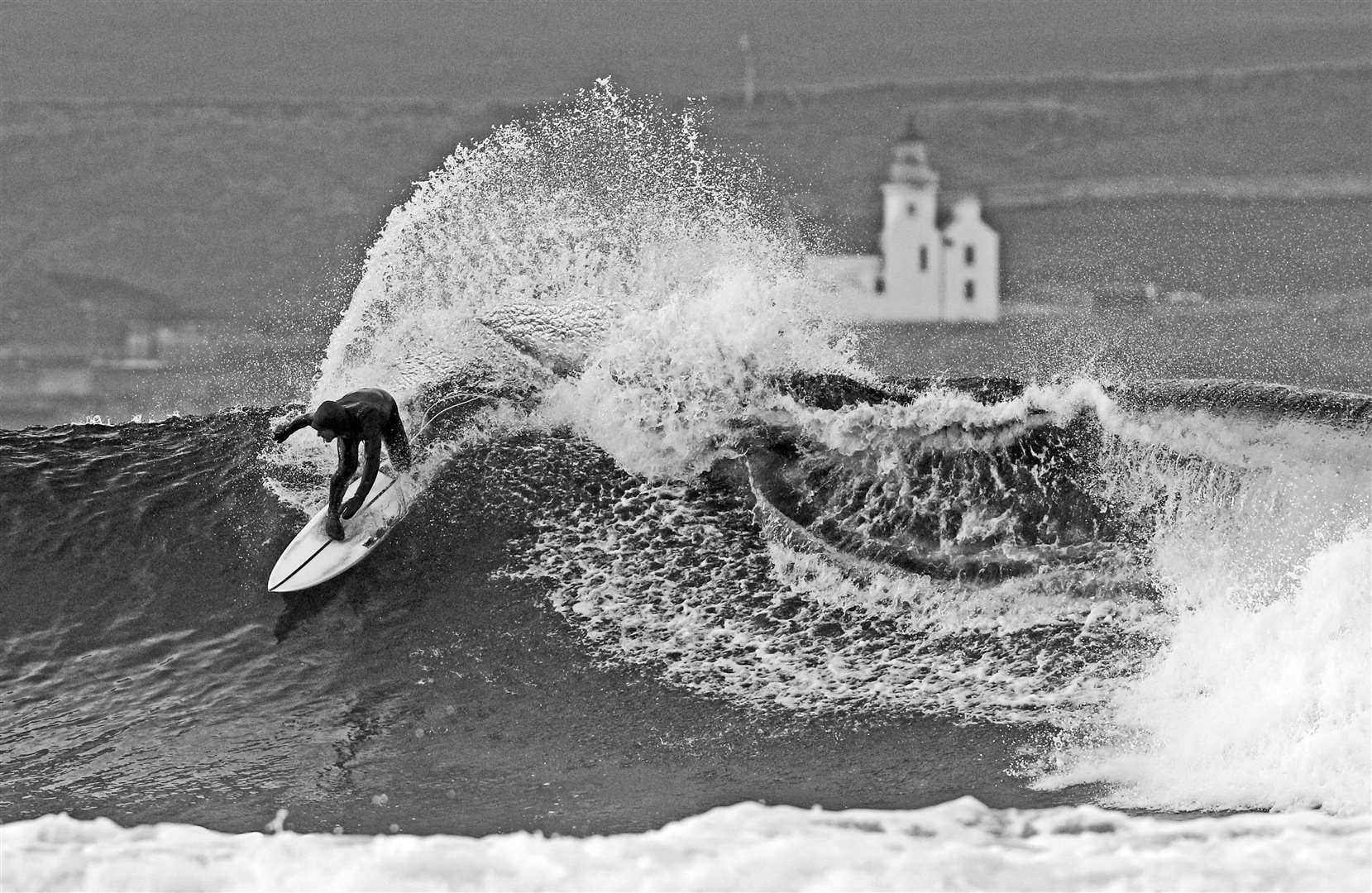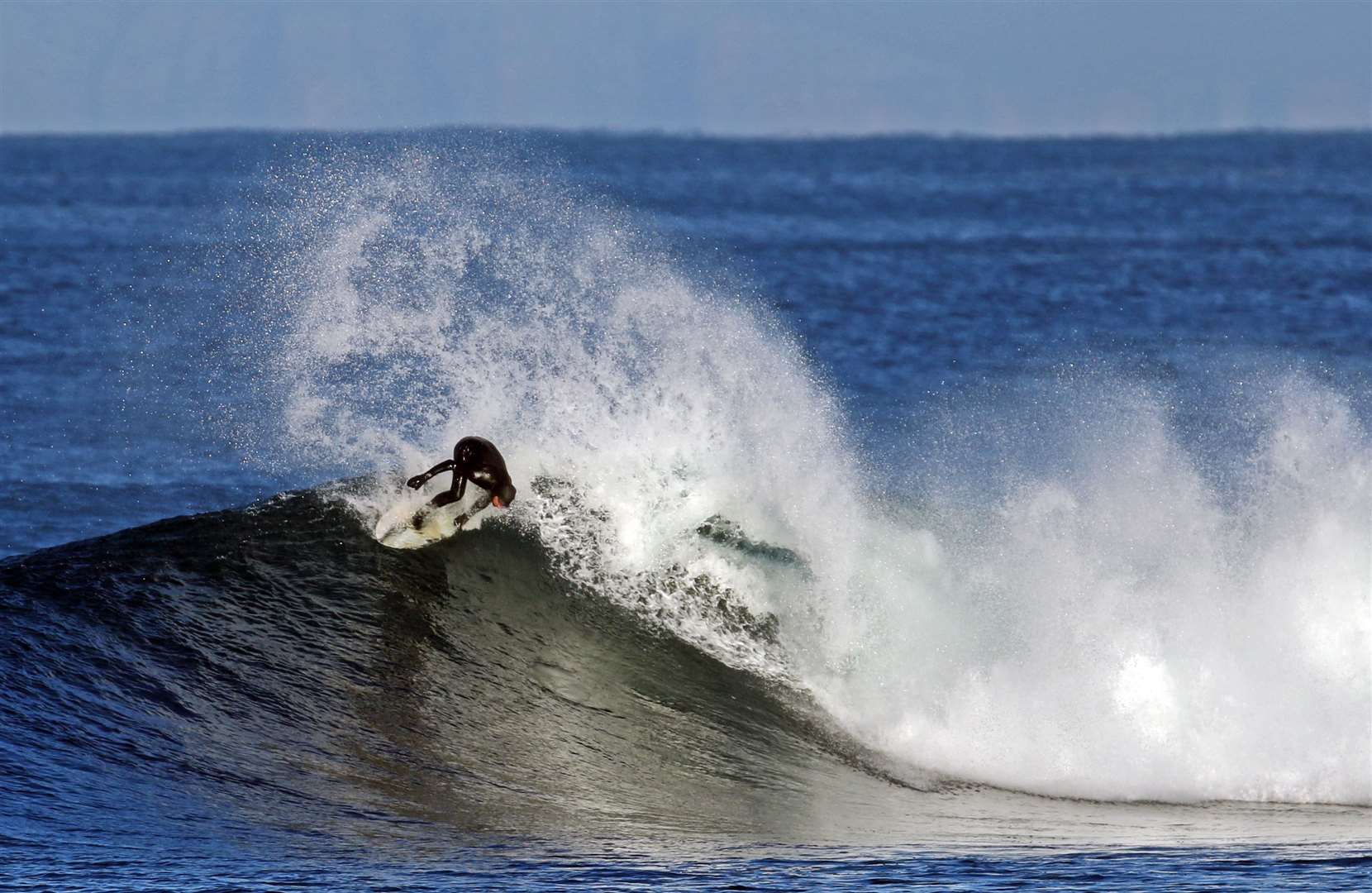 However, a good trick is to set the camera to auto ISO mode and manually set the shutter speed and aperture (1/2000 sec and f4 is good). The camera automatically works out what ISO rating is needed to obtain a good exposure.
Access to Thurso East reef can be done by walking from the car park at the Caithness Livestock Breeders premises on the east side of Thurso harbour or by driving to Thurso East farm and parking beside the newly constructed surf clubhouse right beside the foreshore.
To get close to the action I wear welly boots so that I can carefully walk to near the water line. The risk of slipping on the seaweed or the smooth wet rocks is high. Anytime I walk to reach the water or change position, I pack my gear into my camera bag in order to minimise any damage if I do fall.
Remember to wear plenty of layers, gloves and a beanie hat to keep warm and dry. I normally spend a few hours at a time taking photos and I use a folding seat to avoid weary legs. Packing some snacks and drinks is usually essential, especially if there is lots of continuous surf action.
I prefer to capture a shot with lots of spray flying around and this occurs when the surfer ascends the face of the wave and performs a quick snap turn at the crest of the wave. The board fins generate the spray as it quickly changes direction. Sometimes the surfer generates enough speed to launch off the top of the wave and fly through the air. A great action shot if you are quick enough.
The background is normally just sky, but with Holborn Head lighthouse and Scrabster harbour located across the bay, this gives the opportunity to position yourself to capture a background which indicates where the photo was taken. Capturing the MV Hamnavoe ferry as it leaves or arrives at the harbour, just as a surfer rides a wave, is a rare bonus. I have only managed to get this photo three times in 12 years.
Converting certain photos to black and white can enhance the textures and make the detail in water sprays stand out better. This can be easily done using any of the photography software programmes available, with some being free to download.
I hope the above information and knowledge gives an indication of what needs to be done in capturing an eye-catching surfing photo. Now, what is the wave forecast saying for this week?
Words and pictures: James Gunn
---
Do you want to respond to this article? If so, click here to submit your thoughts and they may be published in print.
---
---
Get a digital copy of the Courier and Groat delivered straight to your inbox every week allowing you to swipe through an exact replica of the day's newspaper - it looks just like it does in print!
SUBSCRIBE NOW
---
---