The day the Moray Firth bottlenose dolphins called by…
---
Published: 12:50, 21 March 2019
| Updated: 12:51, 21 March 2019
---
Contribute to support quality local journalism
---
---
LOCAL wildlife photographer Karen Munro had a memorable encounter this week with some of the famous Moray Firth bottlenose dolphins – when they passed by her house!
Karen, who lives at Scrabster, was at home getting ready for work on Monday around 2pm when she spotted some dolphins close to the shore.
"They gave me the run-around for a while but I eventually managed to confirm them as bottlenose dolphins and get some photos from the pier at Scrabster harbour, estimating the group size to be 20-25 individuals," she said.
Gallery1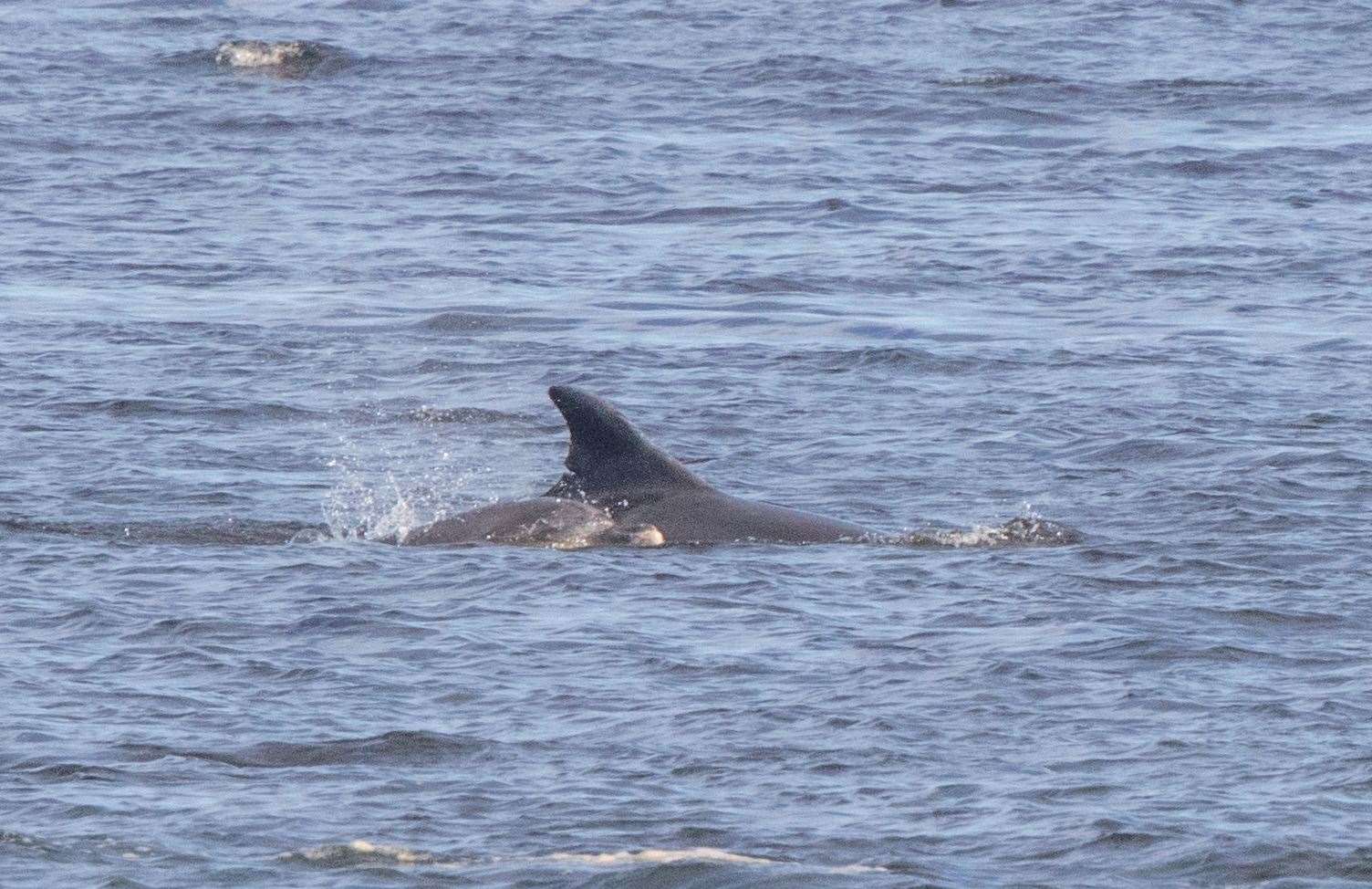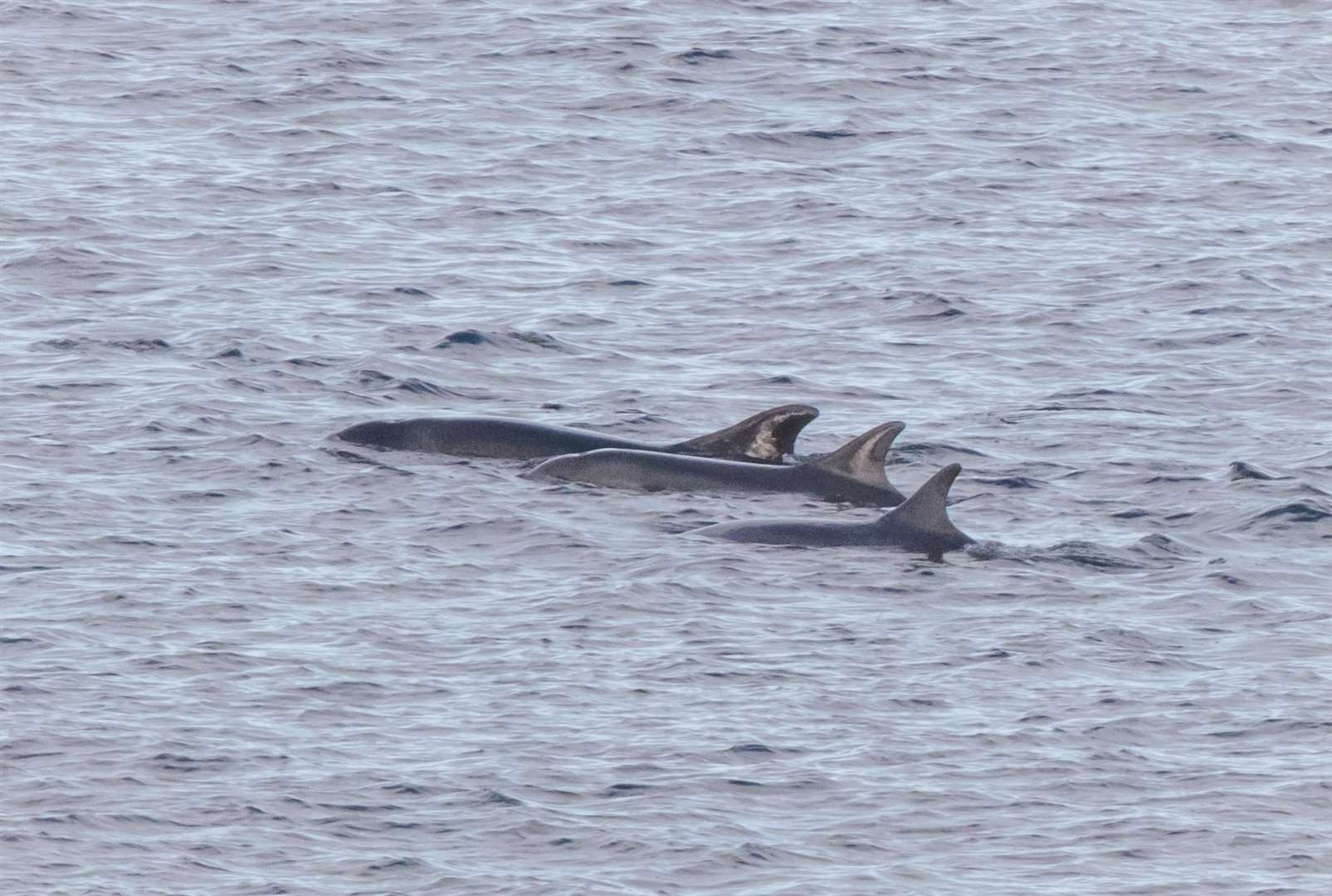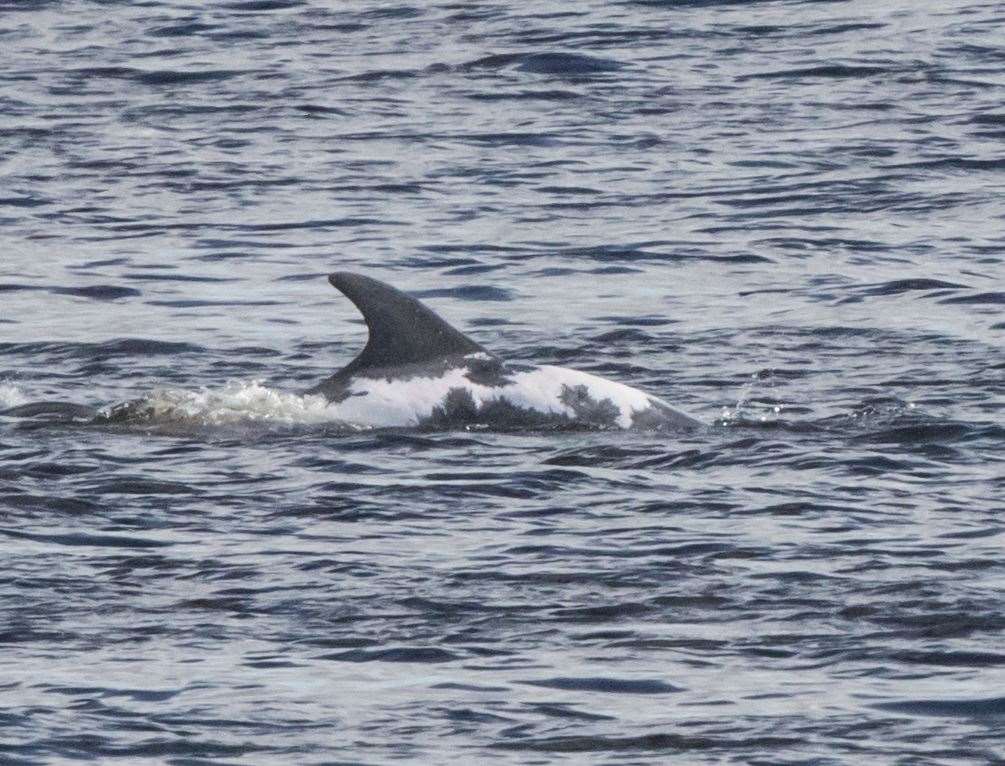 "They were spread out over the bay in small groups and very active. Then I saw one dolphin surface and could see it had a lot of white on it and instantly recognised it as an individual known as Spirtle, from the Moray Firth population.
"This dolphin stranded in the Cromarty Firth in May 2016 and was badly sunburnt before she was found and successfully refloated. Her burns make her easily identifiable.
"I had to leave for work shortly after 3pm, which wasn't easy, as a group of around 16 had congregated and were loitering directly below our house."
The next day Karen was able to go through her photos and send some to both Charlie Phillips, who is field officer in the Moray Firth for the conservation organisation Whale and Dolphin Conservation and runs the Adopt a Dolphin programme, and Dr Barbara Cheney of Aberdeen University who manages a bottlenose dolphin ID project.
"They both replied straight away and I was delighted with the news," Karen said. "There were 12 confirmed matches for the Moray Firth population, including two of the dolphins up for adoption with the WDC – Moonlight and Mischief. There are another five possible matches, so I have now sent all the photos to them so they can go through them in case I missed anything."
Karen, whose orca photos have appeared widely in the media over the years, added: "It's only the fifth time I have seen bottlenose dolphins along the north coast. While seeing the dolphins is brilliant, getting ID and helping the researchers piece together their movements is what Colin Bird [former area group co-ordinator for Sea Watch Foundation] and I always strive to do."
Dr Cheney said: "There have been quite a few sightings of bottlenose dolphins on the north coast of Scotland, but this is one of the few times where photographs have allowed us to match these dolphins to the east coast of Scotland population. Many of the dolphins spotted by Karen are regularly seen within the Moray Firth Special Area of Conservation, including #23 Mischief, an adult male dolphin who was first identified in the Moray Firth in 1989, and #1160 Fourth, a six-year-old who was the first fourth generation calf in our study of this population."
That same day killer whales were spotted off Clyth by local fishermen.
---
This website is powered by the generosity of readers like you.
Please donate what you can afford to help us keep our communities informed.
BECOME A SUPPORTER
In these testing times, your support is more important than ever. Thank you.
---
---